The land of white elephants,
Thailand
, endows every tourist with a paramount experience of its rich heritage, both natural and historical and everyone who has ever planned a trip to Thailand has had an elephant ride, in their bucket list. After all, there is no better way to witness the grandeur and culture of Thailand than getting a ride on its national animal, the Asian Elephant, also known as Chang, in Thai.
How Important Is the Thai Elephant?
An Elephant is a revered animal in the Buddhist religion, which is being practised in Thailand since the time it was called the Kingdom of Siam. The incredible strength and huge anatomy of an elephant represent royalty and one cannot help but acknowledge their desire to ride on them amidst the dense evergreen jungles of Thailand.
Where to Ride an Elephant in Thailand
Thailand houses several Elephant sanctuaries and villages where you can ride an elephant. A few specific travel organisers also give you an option to pre-book your joy ride on the back of an elephant along with other sightseeing and adventurous options like Trekking, white water rafting and Jungle Camping. But if you are looking for a place which does not require a prior booking for an Elephant ride you can visit these camps, located in different parts of Thailand, each individually unique in their ambience and geographical location.
1. Damnoen Saduak Elephant Village, Bangkok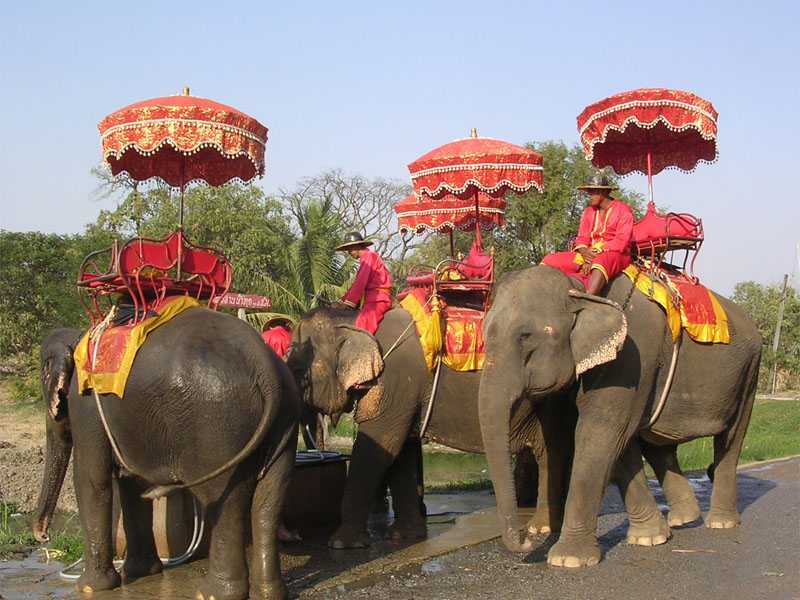 The Damnoen Saduak Elephant Village is situated near the famous Bangkok floating market in Damnoen Saduak district in Western Thailand. The elephants are embellished in vibrant clothes and there is a basket strapped at their back which carries tourists. A ride through the jungle and the canal, will give you a glimpse how mesmerizing nature is, in every part of the world.
Cost: (per person)THB 600
Timings: 8:00 AM to 5:00 PM and Timings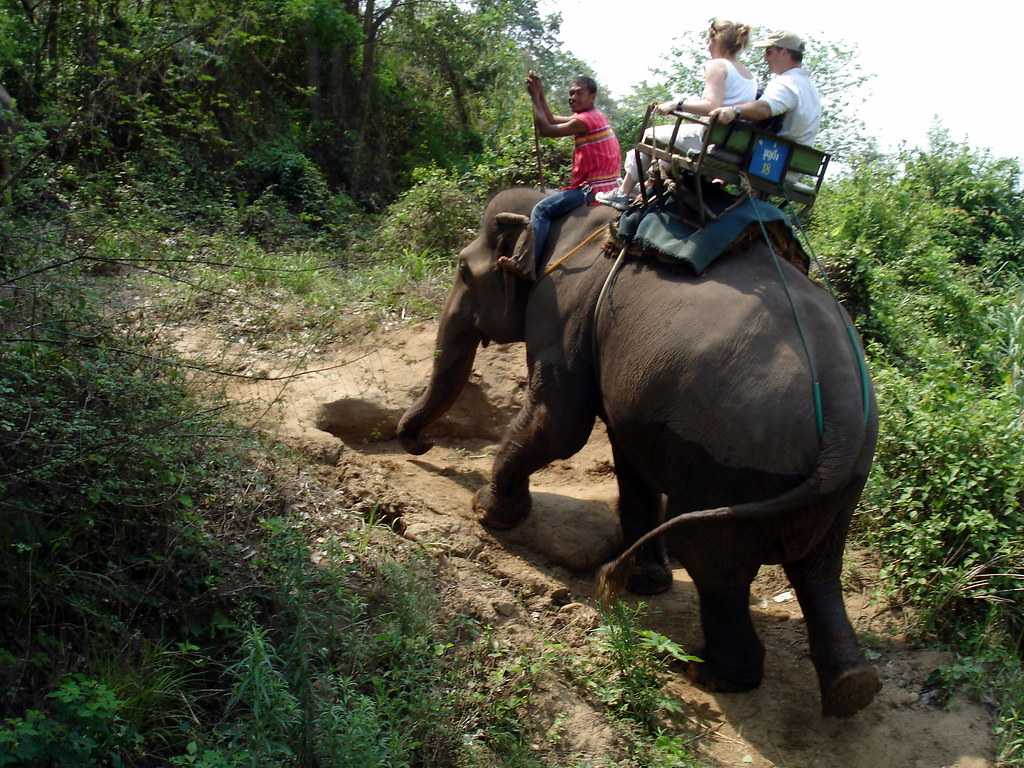 Big Buddha Hill on the Island of Phuket is a major tourist attraction in Thailand. Mahouts on the foot of the hill offer an elephant trek to reach the Wat Phra Yai Temple on the hill top. The cost of the ride is fairly higher because it includes hotel transfers and a tour guide as well. The Big Buddha Hill elephant ride is one of the many adventure safaris that travel organisers offer and you need to reserve a ride beforehand
Cost: (per person - for a 45-minute ride)
Adult - THB 900
Children - THB 600
Timings: 9:00 AM, 12:00 PM, and 2:30 PM
3. Taweechai Elephant Camp, Kanchanaburi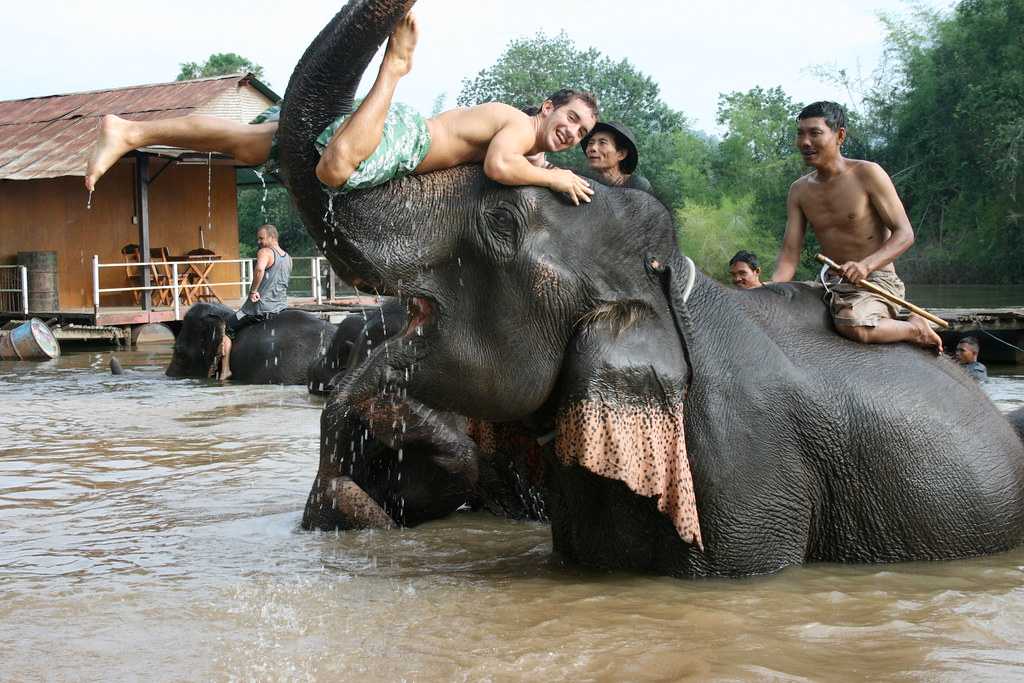 The Taweechai Elephant Camp located in Kanchanaburi, is an animal park which offers a captivating elephant ride near Kawai River. Watching the elephant bathe or sitting on its back while it pours water on you is simply blissful. The Taweechai Elephant Camp provides one of the most loved and highest-rated elephant rides in Thailand, making it ideal for a fun experience, whether you are vacationing with yours friends or family.
Cost: (per person - for a 40-minute ride)
THB 1250
Timings: 8:00 AM to 3:30 PM
Elephant Sanctuaries
If you wish to avoid trekking on an Elephant's back for an ethical reason, Thailand still has a lot of options to offer. Several Elephant Sanctuaries and care centres in Thailand remain open for tourists. Although, riding an elephant is not in the list of fun things you can do in these Elephant Sanctuaries, just watching the giant mammals play in the water and feeding them bananas will keep you engrossed.
1. Elephant Nature Park, Chiang Mai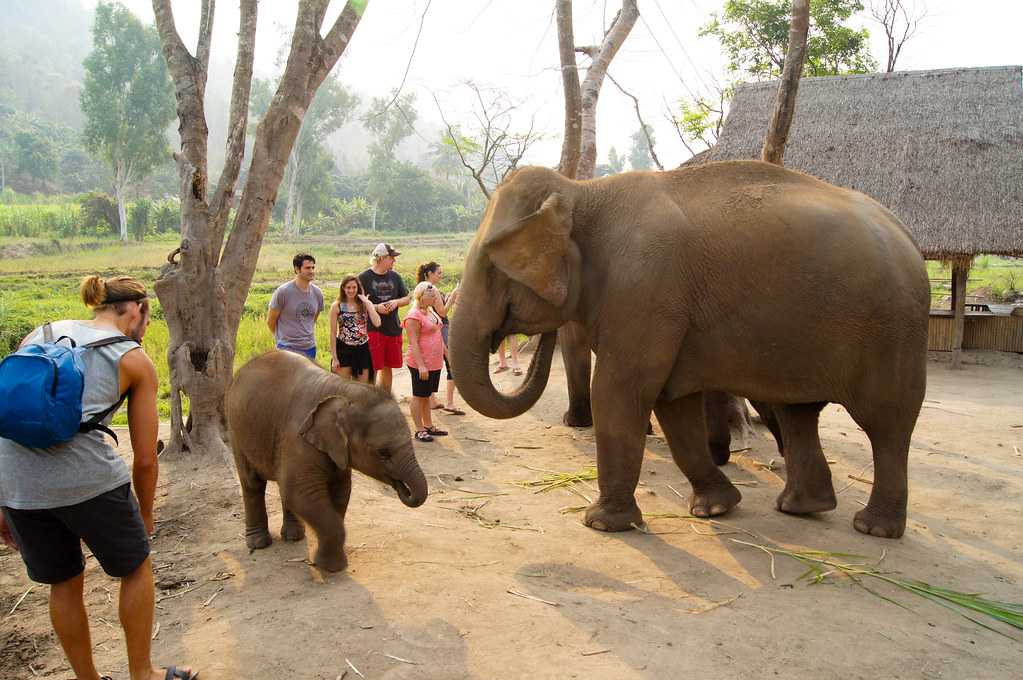 Elephant Nature Park is a rehabilitation and care centre for Elephants located in Kuet Chang, Pattaya. A guided tour in the park includes an insight into the personal background of the elephants and quality time spent feeding and learning more about the natural habitat of the endangered Asian Elephants.
Cost: (per person)
THB 2500
Timings: 9:00 AM to 5:00 PM
2. Boon Lott's Elephant Sanctuary, Sukhothai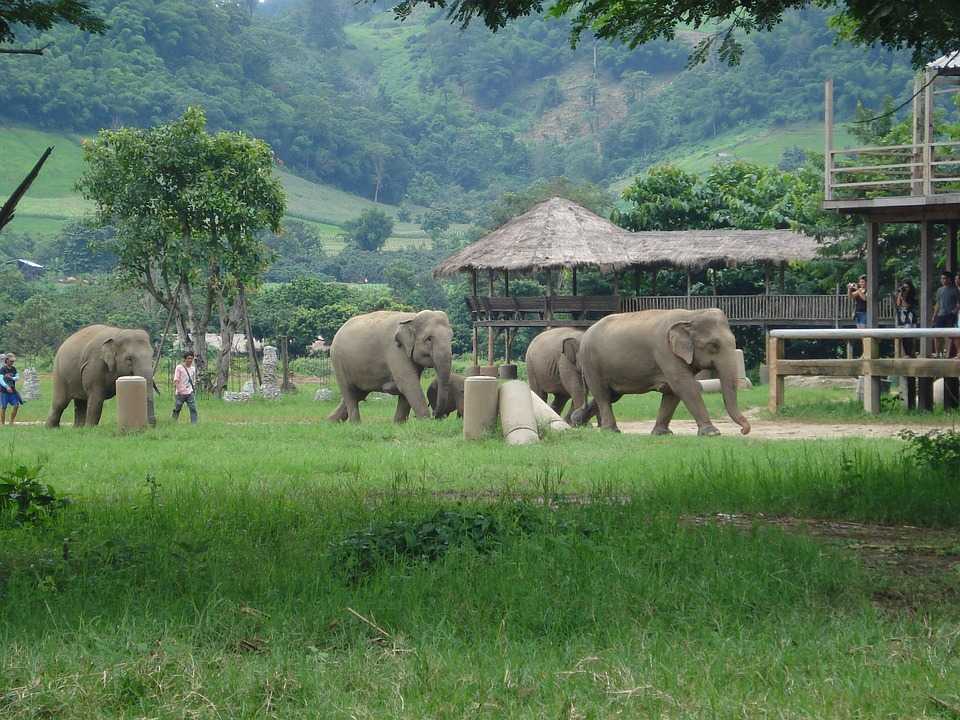 Boon Lott's Elephant Sanctuary is located in a rural village of Baan Tuek in Sukhothai, Northern Thailand and has been consistent in the list of top ten wildlife sanctuaries of the world for the past few years. The Sanctuary propagates the idea of caring and preserving the elephants by teaching them to relive in their natural habitat. The mahouts in the Sanctuary look after the elephants and unlike most of the places in Thailand, in Boon Lott's Elephant Sanctuary, the majestic elephants are not treated cruelly or chained. By reserving an accommodation, you sign up for a teak cottage amidst the rich natural preserve in the Sanctuary.  There isn't anything better than waking up to the sound of elephants and that is exactly what BLES offers, a Regal Thai Elephant experience.
Cost: (per person)
THB 6000
Facilities
Meals, beverages, accommodation, car transfers, internet access and a surreal experience with the rescued animals, are all included in the package.
3. Wildlife Friends Foundation Thailand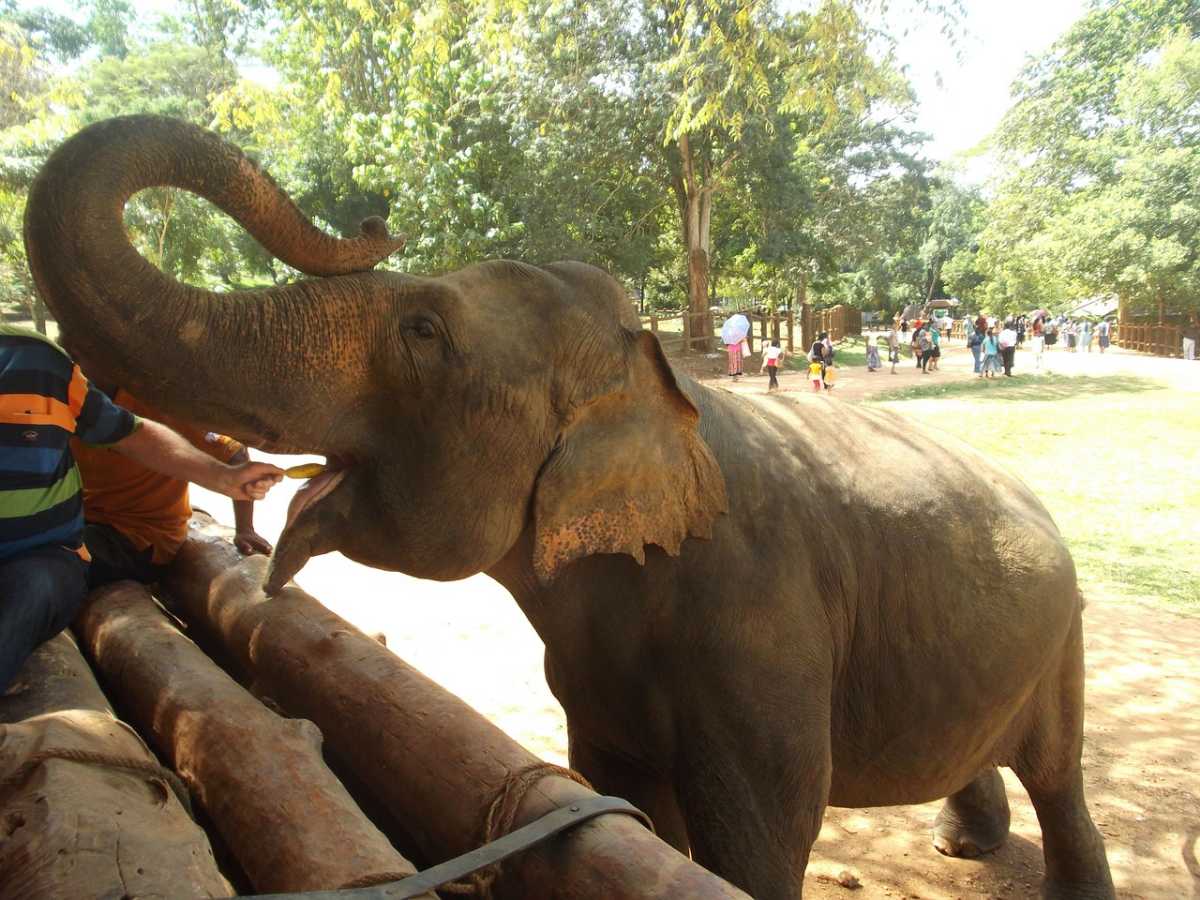 The Wildlife Friends Foundation Thailand runs a Wildlife Rescue Centre and Elephant Refuge in the central Phet Buri province of Thailand which offers a one-day educational tour for tourists which is advertised as a "Meet, Greet and Feed" rescued animals' experience. 
Please note that although this amount does not include transport expenses, you can pay the extra cost and have the arrangements made for you. The Refuge Centre remains open every day from and you need to reserve your visit in advance by paying for it at the official website of Wildlife Friends Foundation Thailand.
Cost: (per person)
Full day
Adult - THB 1,600
Children (6 to 12 years) -  THB 1,100
Half day 
Adult - THB 1,100
Children - THB 900
Timings: 10:00 AM till 5:00 PM 
The Welfare of Thai Elephants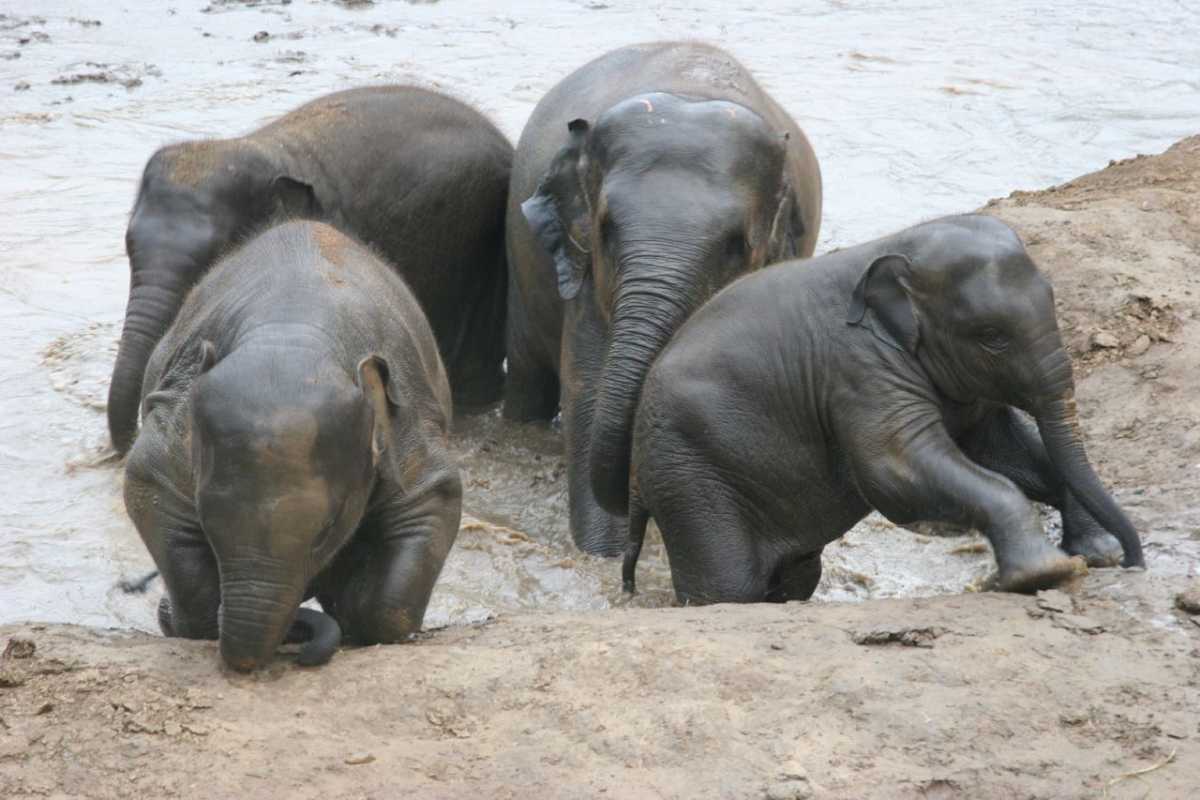 In case you happen to witness any sort of violence upon elephants, anywhere in Thailand, you can reach out to foundations like Friends of the Asian Elephant and Golden Triangle Asian Elephant Foundation, which work persistently to bring a change in the predicament of domesticated wild elephants in the tourism industry of Thailand.
Best Time to Take an Elephant Ride in Thailand
On the third weekend of November, Thailand hosts the illustrious Surin Elephant-round up in Surin Province, where the majestic Thai Elephants parade and their mahouts show off the beast's frolic physical prowess. The sight of the elephants playing polo, soccer games and hula-hooping with their trunk is simply majestic. So, if you wish to witness an Elephant experience like never before, you should visit Thailand in late November.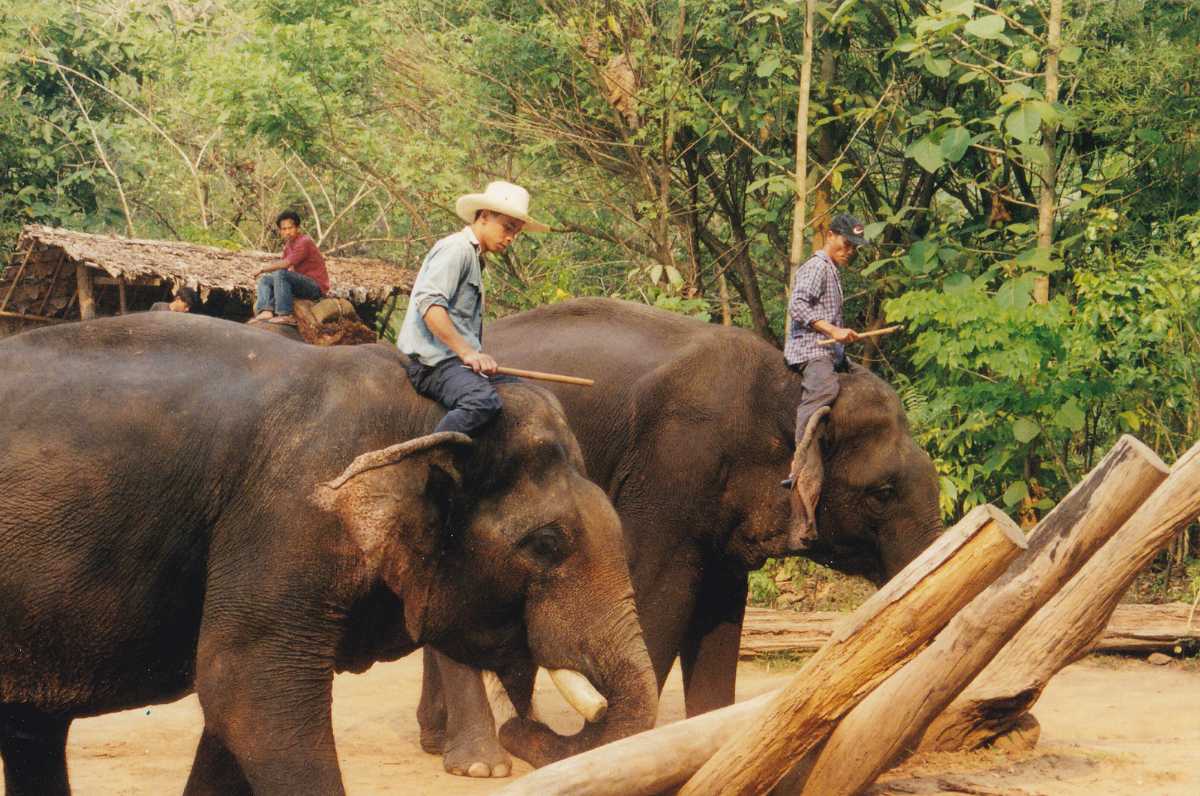 Thailand has got you covered for every fun experience you can think of enjoying with a wild elephant, whether an elephant trek or a 20-minutes ride or elephant bathing in the river and feeding.