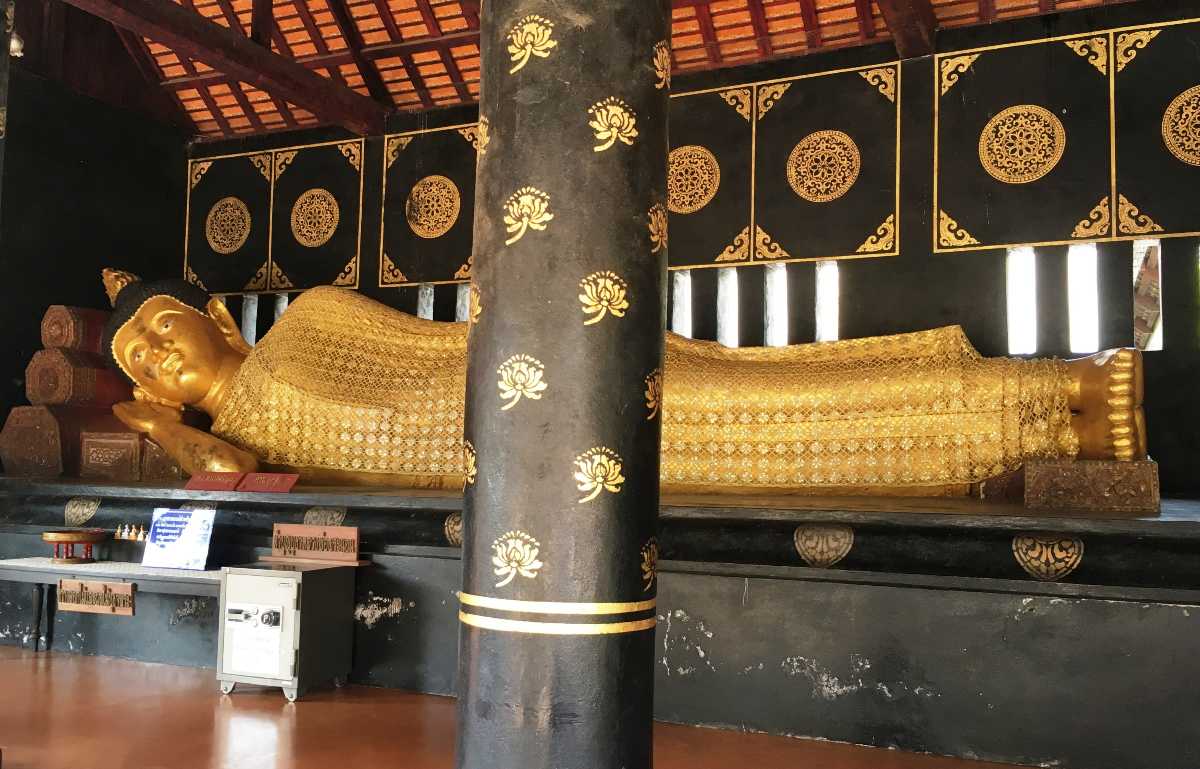 The Main Chedi
The main Chedi of this temple which stands at 60 metres is a towering structure that can be seen from anywhere in the old city and is worth a closer inspection. Though the architecture of the new Chedi is different from the old Chedi, it is still striking and intricate and a great place for photo-ops.
The Elephant Sculptures
At the base on the south side of the main Chedi are five eye-catching elephant sculptures. The staircases on all four sides of the Chedi are flanked by serpents, thus enhancing the ancient beauty of the structure.
Stone Carvings
At the top of all four staircases, there are small niches that contain noteworthy images of Buddha in stone.
The New Emerald Buddha
The new statue of the Emerald Buddha is a holy relic and without a doubt, deserves to be seen.
Phra Chao Attarot
There is also a beautiful standing Buddha statue known as Phra Chao Attarot in the larger prayer hall or 'Viharn' here. Do take a look at it as well.
The Reclining Buddha
There is also a smaller building on the temple grounds where there is a beautiful statue of reclining Buddha.
Sao Inthakin
Another building within the premises contains the holy city pillar known as Sao Inthakin, which locals believe protects the city.
Wat Phan Tao
On the grounds of Wat Chedi Luang also lies a smaller temple called Wat Phan Tao that should be visited. This tiny temple surrounded by a garden is made of beautifully carved teak and has a serene golden statue of Buddha in its main prayer hall.