Highway directed by Imtiaz Ali starring Alia Bhatt and Randeep Hooda would probably be one of the most beautifully shot movies in Bollywood. These locations used for shooting in the movie Highway are some of the most offbeat places and one of the prettiest too.
Thanks to these new directors like Imtiaz Ali, we have finally stopped boosting Switzerland's tourism, burning pink trees out of nowhere and have instead started promoting our desi locations shot entirely in India.
In the movie, Alia Bhatt is shown as a rich girl from a very high-class society, and after getting kidnapped by Randeep Hooda, she notices the surroundings in a new avatar. She cribs about the fact that in all of her previous holidays, she had just visited 5-star hotels and resorts and they all felt the same and instead she should have only visited hotels in Delhi (her hometown) itself. She also says excitedly "Kaise Kaise Jagah hai is desh mein" (meaning there are so many different places in this country).
We thought that there might be more people who would be having a similar feeling about these hatke locations.
Shot in the movie Highway, these beautiful places can get you inspired and on the Highway too! So go ahead and read on.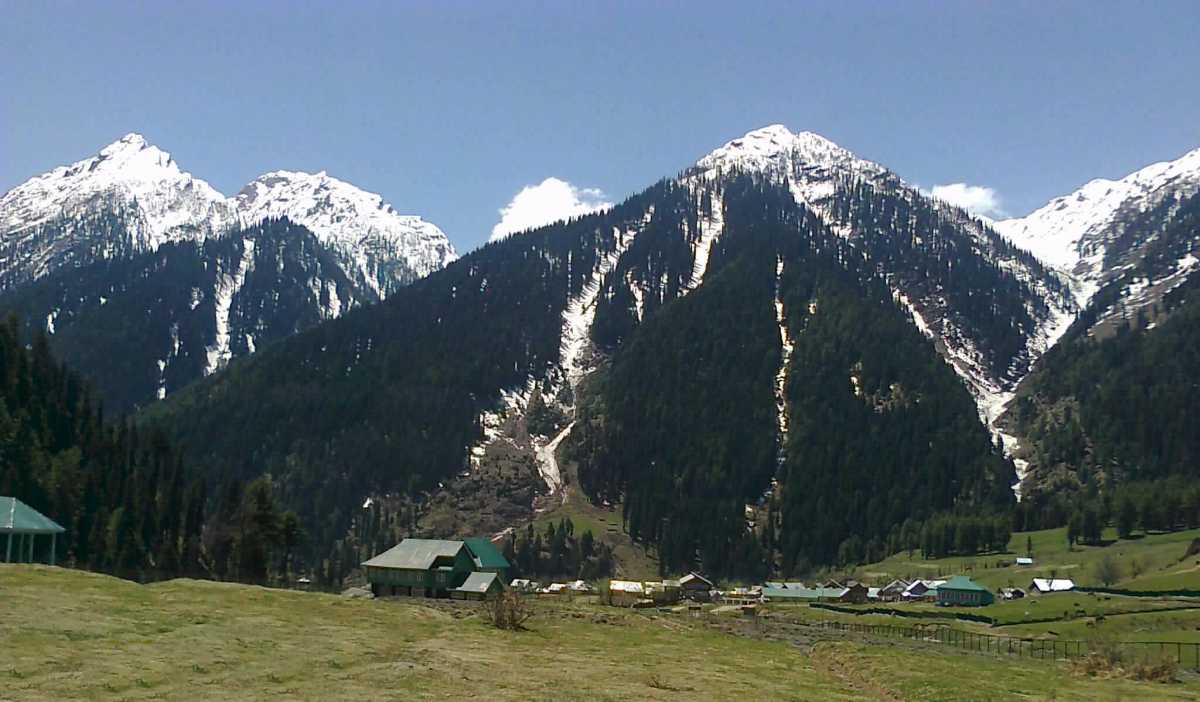 Aru Valley at a glance:
A tourist delight and a treat to the eyes, amid green mountains with a sweet-scented air is the Aru valley. The valley is the starting point for trekking to Kolahoi glacier and is also a good site for camping & enjoying the full sense of natural beauty. It is situated just 15 kms from the town of Pahalgam. The movie Highway has a beautiful scene of Pahalgam with Randeep Hooda and Alia Bhatt.
Pahalgam Travel Guide  Book Your Trip
Spiti at a glance:
The Lahaul and Spiti district comprises of both the valleys which are separated by Kunzum Pass. The whole district is separated from Kullu Valley by the Rohtang Pass. One of the most unexplored and virginal destinations in Himachal Pradesh, Spiti or Spiti valley is located at a very high altitude in the eastern part of Himachal Pradesh. This region is a desert mountain valley and is known for its beautiful monasteries and untouched natural beauty. The terrain of Spiti Valley is highly challenging, and the entire region becomes wholly isolated during the winters. A visit to Spiti would remain incomplete without visiting the monasteries here. The Ki/Key Monastery and the Dhankar Monastery are must-visits. For adventure-enthusiast, there are a few trekking trails and mountain biking routes that they must go for. The Chandratal lake and Surajtal lakes are some of the most beautiful lakes in the world and are among the highest lakes in the world. This region plays host to several festivals which are all celebrated with a lot of enthusiasm, which include burning of the devil, chaam dance and Pauri festival. Highway movie has done a great job in choosing Spiti as one of its shooting locations.
Spiti Travel Guide  Book Your Trip
Ajmer At a glance:
Surrounded by Aravali ranges, the city of Ajmer is most famous for its Dargah Sharif of Saint Moinuddin Chishti. Located almost in the centre of Rajasthan, Ajmer is a major pilgrimage destination for Muslims and receives thousands of visitors every year. During the festival of Urs, the festival commemorating the death anniversary of Saint Moinuddin Chishti, believers from across the globe throng the city. With many famous temples also present here, the city is a renowned religious spot for Hindus and Jains alike. A lot of travellers visiting Pushkar stop by Ajmer and make a day trip to Ajmer. Ajmer was shown just for a moment in the movie Highway.
Ajmer Travel Guide  Book Your Trip
4. Nurmahal, Punjab
Nurmahal at a glance:
Nurmahal or Noor Mahal is an ancient town in the Jalandhar district of Punjab. It was earlier known as Kot Kehloor, but it was destroyed around 1300 AD due to some unknown reasons. The city was later built again by the Mughals, and the name was changed to Noormahal after Noor Jehan, the wife of Mughal emperor Jehangir. Noor Jahan was brought up here, and she spent her childhood in this town. Serai Nurmahal is the primary point of tourist attraction here as it is a remarkable specimen of oriental architecture and is looked after by the Archaeological Department. The whole structure of the Sarai is in the form of quadrangle consisting of 140 cells, spread over the four sides of the structure.
How to reach Nurmahal:
Apart from roads, one can take a train to Nakodar Junction, which is the nearest railway station well connected with the rest of North India and then take a local train or hit the road to reach Nurmahal.
5.Faridkot, Punjab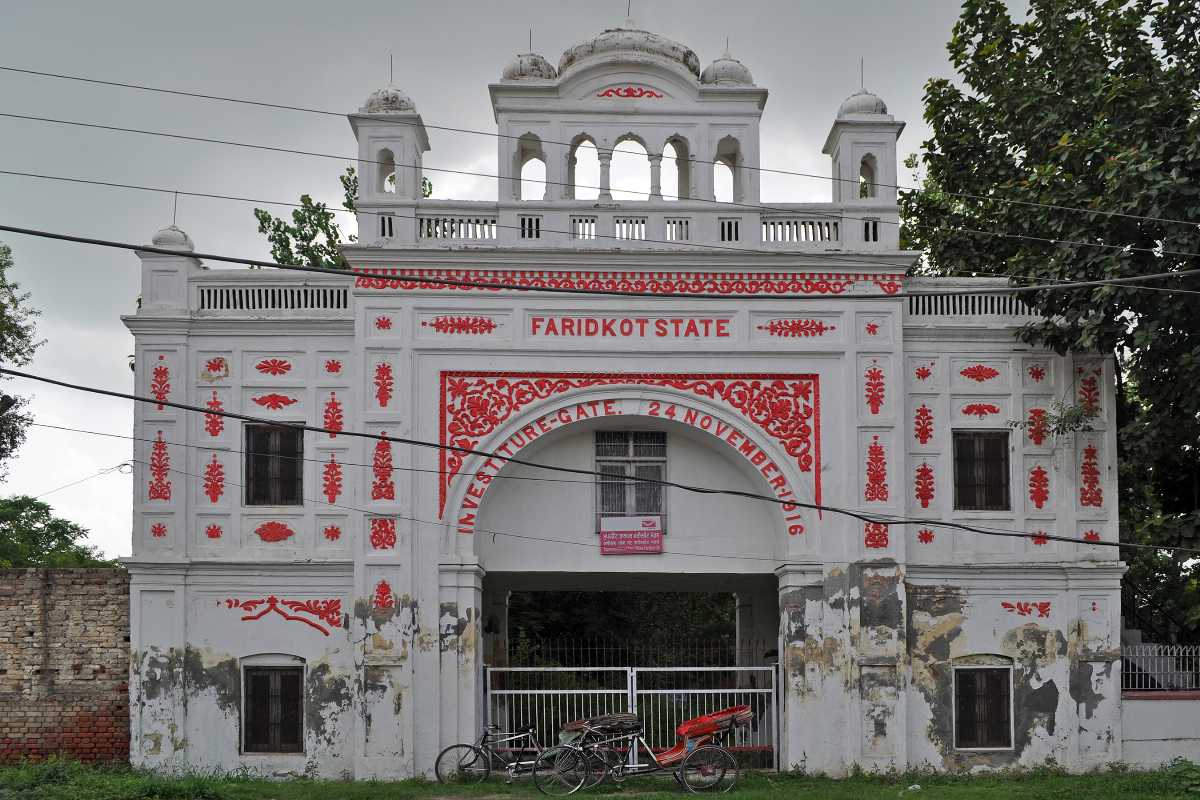 Faridkot At a glance:
Faridkot is a town and a district in the North Indian state of Punjab. Named after the Sufi Saint Baba Sheik Fariduddin Ganjshakar, this town was founded by Raja Mokalsi in the 13th century. This town celebrates a unique festival for nine days in September (15th Sep-23rd Sep) and the festival is called Farid Mela.
This town has some famous Gurudwaras including Gurudwara Tilla (Chilla) Baba Farid and Gurudwara Godari Sahib. Apart from Gurudwaras, Faridkot is renowned for some of the architectural monuments like Qila Mubarak which is the most majestic fort of Faridkot, and it includes the Royal palace, Tosha Khana, Modi Khana, Treasury Buildings, and gardens. It is currently not open to the public though as renovation work is going on.
Other attractions include Raj Mahal, Darbar Ganj, Fairy Cottage, Check Tower and Shaheed Bhagat Singh Park.
How to reach Faridkot:
Located about 425 km from New Delhi, Faridkot is a city and is very well connected by right roads and railways.
Apart from the above-mentioned destinations, there were a few more places which were featured in the movie These were Pushkar, Delhi, Kolkata and Bikaner
Overall, if you are looking for a review of the film Highway, it is excellent from a traveller's point of view. The movie has been shot in beautiful locations, and most of the filming locations are relatively unknown to regular Indian travellers. We are off to the Highway now, hope to see you there too!