Sabareesh, a 23-year-old and his mother Vrindha, together embarked on a journey from Kayamkulam in Kerala. They covered 17,500 kilometres across Nepal, Bhutan, and India in 58 days. When asked why he chose to travel with his mother as a companion rather than a friend, Sabareesh replied that "my mother would always wait to hear about the stories from my solo trips and trips with friends. You could always see the wonder in her eyes when she would sit and listen to me. When she told me she wanted to travel with me, I promised her there and then that I would take her. But I was only half-serious and realised later that she had started planning. That's when I realised that it meant a lot to her."
It was through this experience that Sabareesh learned what makes a woman the happiest. His answer was, "As far as I know a woman is most happy when she is given the freedom and ability to realise a dream, she had long abandoned" He was able to truly feel like a son who had done something worthwhile for his mother when he saw her smile and cry tears of happiness at conquering the 5,359 meters long Khardungla Pass in Leh.
Age Is Just a Number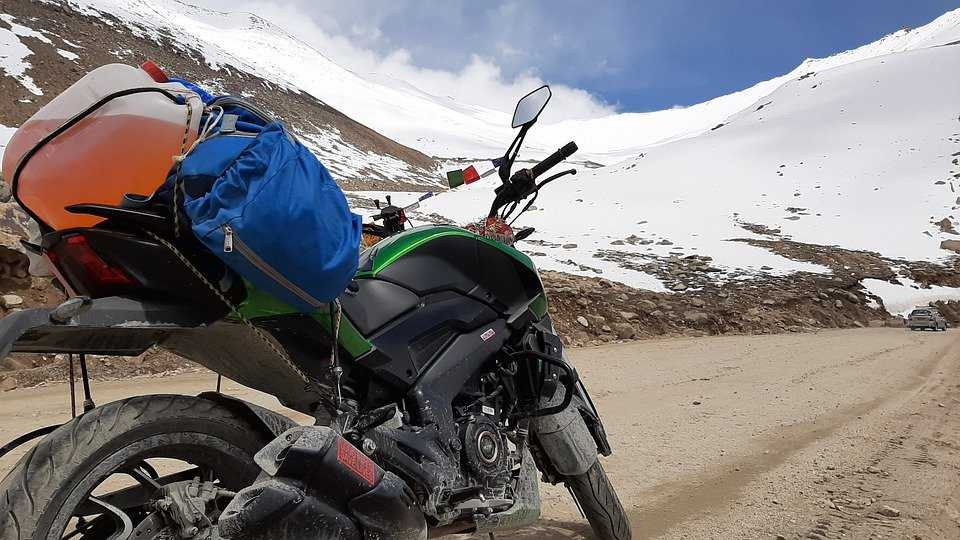 Vrindha said, "Age is just a number. You can explore the world or go anywhere you want at any age. As long as you have it in your mind that you're going to enjoy yourself, you'll have a great time travelling. I loved travelling but could never make it due to personal circumstances."
Vrindha said that her son Sabareesh had always been passionate about travelling. And ever since he learned to ride a bike, he would go riding with his friends or by himself. "He would come home with a smile on his face and tell me about his adventures. I would listen to them and dream of travelling with Sabareesh. One day I told him about it, although half-jokingly. He responded quite positively to it, and that excited me. He had no idea that I had started researching a destination. Then I thought why just a single destination and started to think bigger. It was a rare opportunity, and we collectively decided to travel across India. Sabareesh's friends even encouraged us to stretch the plan to visit Bhutan and Nepal."
"I had to get my husband and elder son to agree to my plan. And I consider myself very lucky because they were very supportive of me travelling to fulfil my dream. I am nearing 50 years and had to prepare myself physically and mentally for the long journey. But since I run a physical training centre near my house and work as a physical trainer also, it made things easier. Maybe my family agreed to let me travel because of my job. Or maybe because I take care of my health," she said.
The mother and son duo started their journey on 1st September 2019. The chosen mode of transport was a Bajaj Dominar bike.
Preparations, Selecting the Route and Anxieties
Sabareesh bought an air cushion seat online and had it fitted on the motorbike. He did this to make the long ride more comfortable and to avoid back pains.
The duo started from Kayamkulam to Kanyakumari and further on to Puducherry and Chennai. From there they moved on to Vijayawada and Hyderabad. After that, they travelled to Lonavala, Mumbai, Surat, and Ahmedabad. Next on the list were Rann of Kutch, Jaisalmer, Jaipur, Agra, and Delhi. From Delhi, they rode to Shimla, Kaza, Spiti, Rohtang Pass, Keylong, and Pang. The journey continued to Leh, Khardungla, Nubra Valley, Pangong Lake, Kargil, Srinagar, and Jammu. Punjab, Haryana, Dehradun, and Haridwar were the last stops on their tour of India for now.
Sabareesh and Vrindha then travelled to Nepal where they visited Lumbini and Kathmandu. They then went back to India to visit Siliguri and Darjeeling. Sikkim, Bhutan, Thimphu, and Paro were next on the route map. On continuing their journey, they passed through Bihar, Jharkhand, Kolkata, Orissa, and Madhya Pradesh. They revisited Hyderabad and pushed on to Hampi (Karnataka). That was not all; they managed to go to Goa, Murdeswar, and Bangalore before returning to their home in Kerala after 58 days. "The change in scenery was very noticeable as soon we left South India behind," said Sabareesh.
All in all, they managed to explore all the states barring the north-eastern states.
When asked what it was like to travel with his mother, he said, "She is like a cool dude, it felt like I was travelling with a friend." He also talked about anxieties he had during each stage of the journey. "I was very anxious and was extra careful because I was travelling with my mother. However, she was very energetic, even when I wasn't. We'd ride through the day and usually rest at night."
Riding Through the Different Scenery and Making Memories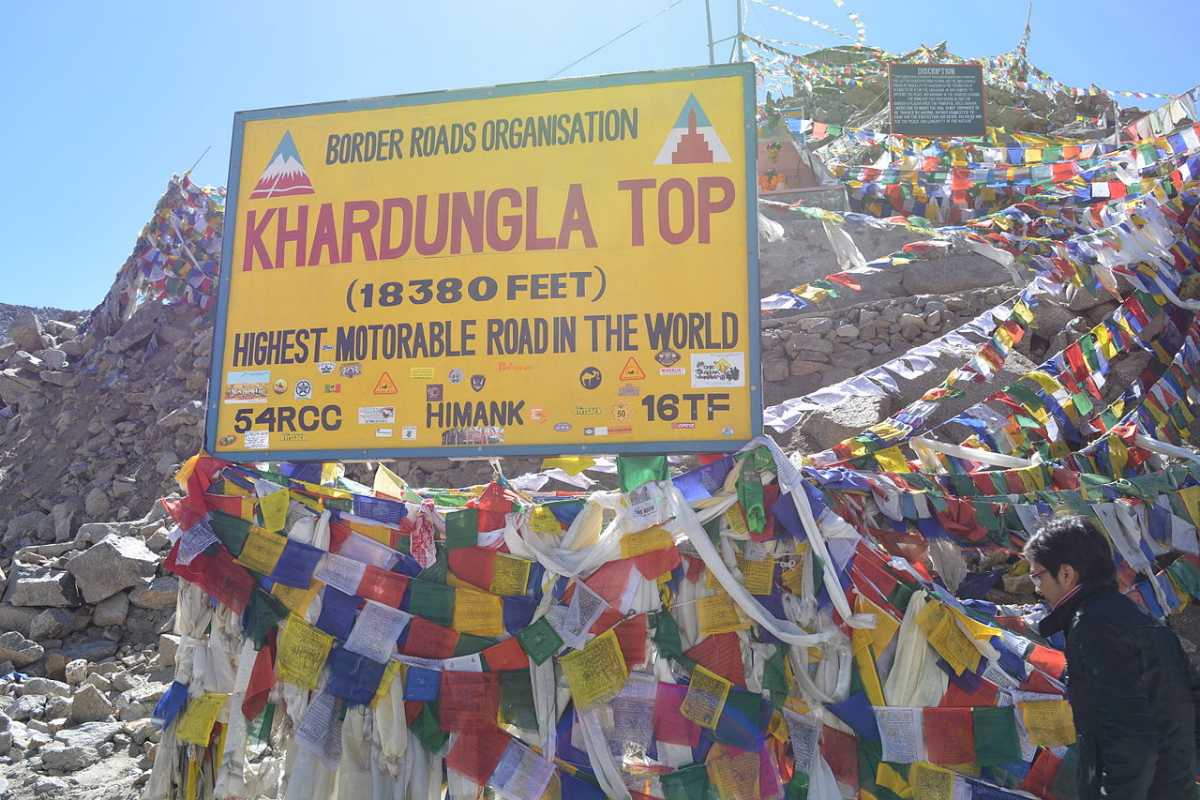 We rode through Lonavala's rain. Watching the raindrops and greenery around us is something that I will remember for a long time," Vrindha recounts. Apart from that, she talked about how the bike ride to the Himalayan foothills would be an unforgettable experience. She also shared how she got emotional on conquering the Khardungla Pass after a frightening ride. "I hugged my son and thanked him for fulfilling my wish."
"It had just started to snow when we reached Khardungla Pass, and the road became tougher as we went to Spiti Valley, Kaza, and Pangong Lake. It was a thrilling ride; there were tall mountains all around us. With no one around except for an occasional rider or army vehicle, the road seemed like it would go on forever. On our way to Pangong Lake, we noticed that somebody had scribbled welcome in Malayalam on a huge boulder. It felt nice to see our language in a different country," said Vrindha.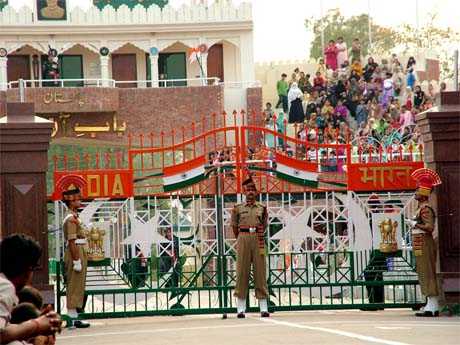 Sabareesh spoke about how the experience was made better by the warm welcome given to them everywhere they went. "You are only able to understand the various cultures of India when you travel. We were a little afraid to visit Jammu and Kashmir, but our concerns were put to rest by the amount of love the people had to share. We also noticed how all the shops were closed, and the streets were lined with military officials. That was not a familiar sight to us. Although the Wagah Border tradition left us speechless, and we felt proud to be Indians.
The Wagah Border Experience!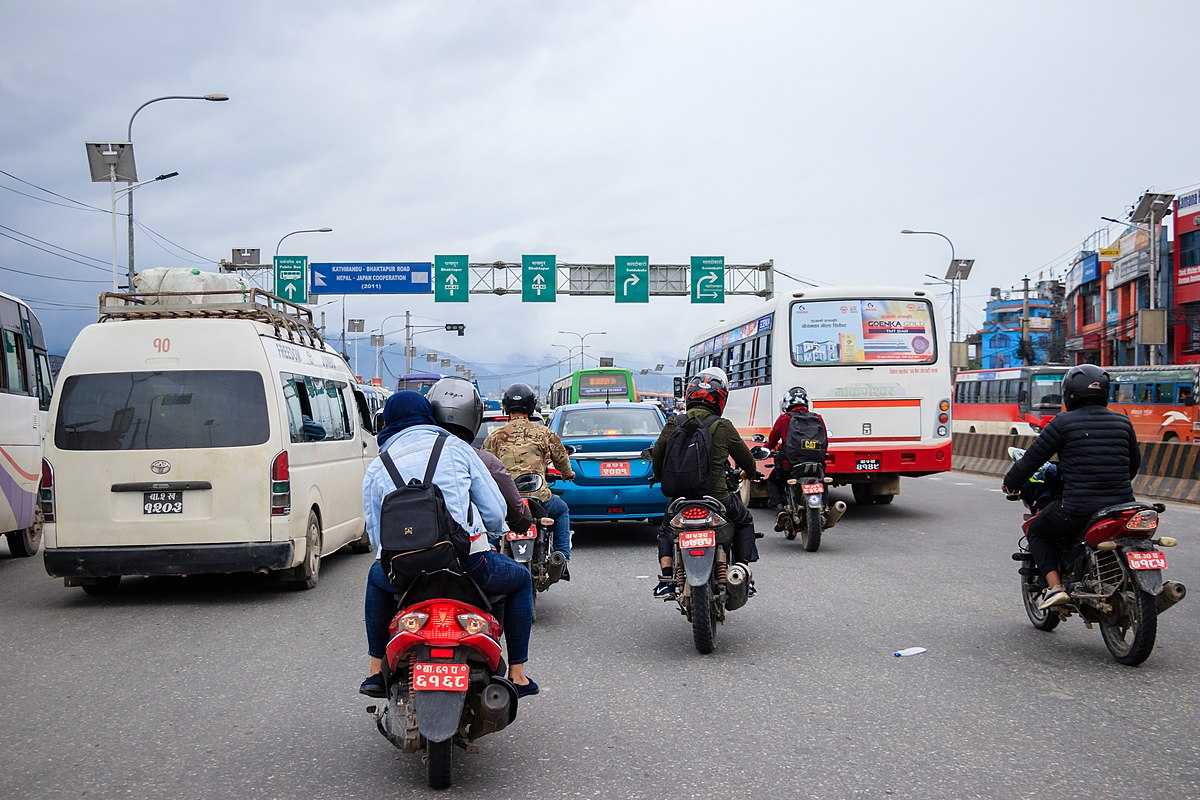 "From the Wagah Border, we crossed Uttarakhand towards Nepal. We were able to apply and receive the permit without any issues. We had to pay a small fee for road tax. The road conditions were terrible in Nepal. There were no traffic signals and poor traffic rules. Petrol pumps were scarce, and if you're identified as a traveller, then you're charged double the price," said Sabareesh.
Vrindha spoke about how Kathmandu is a big city, and the experience was a big change. She also recounts their visit to the Swayambhu Temple, which is familiar to Malayalis who have watched the film 'Yodha'. They also visited Lumbini, which is the birthplace of Lord Buddha and is considered a holy site. After which they went to West Bengal and Sikkim.
"After two days in Sikkim, we went to Bhutan. You also need to get a permit to enter Bhutan. It's not very difficult to get a permit as there are a lot of travel agents who help in the process. The traffic scenario was completely different here from Nepal. Considered a violation, overtaking, honking without reason and not obeying traffic rules can lead to fines. You also have to stop your vehicle for pedestrians at zebra crossings. We spent three days and visited the Tiger Nest, which is a must-visit. It is suitable for people who are a little athletic or into trekking and hiking because the climb is quite steep. My mother could only go halfway. What I loved about Bhutan were its people who are always smiling and spreading love. Bhutan has a very different culture, and their clothes and food are fascinating as well," Sabareesh said.
He was also able to relay more information regarding the new rule imposed on tourists riding their bikes to Bhutan. You have to hire a local car or escort, and it costs somewhere between INR 3000 to INR 4000 per day. All the luggage could be kept in the car, and you can follow the guide. The rule is imposed to reduce the number of accidents in the area.
Vrindha and Sabareesh plan to cover all the north-eastern states on their next journey and then move on to exploring other countries. Sabareesh said that this experience had been so much fun that he wants to travel more with his mother.