The accommodation you choose can make a lot of difference during your travels. Most people choose to stay at a luxury resort, to access all the facilities and services any urban traveller is accustomed to. But no amount of money can give you the kind of travel experience every contemporary traveller truly deserves. Especially if you decide to stay cooped up in fancy resorts and villas all the time.
Any destination can be experienced through the beautiful homestays that give you a homely and rustic experience. The best part? You don't have to shell out ridiculous sums of money!
India
has a lot of beautiful homestays which will make you feel right at home. Sure, you probably or most definitely won't find spas, gyms or jacuzzis but the unmatched local hospitality offered to you will give the luxury resorts a good run for their money. 
The following homestays at India's favourite locations are definitely something you should consider the next time you travel to gain a unique one of a kind experience. 
1. Escape The Urban Life In This Luxurious Farmhouse In Jaipur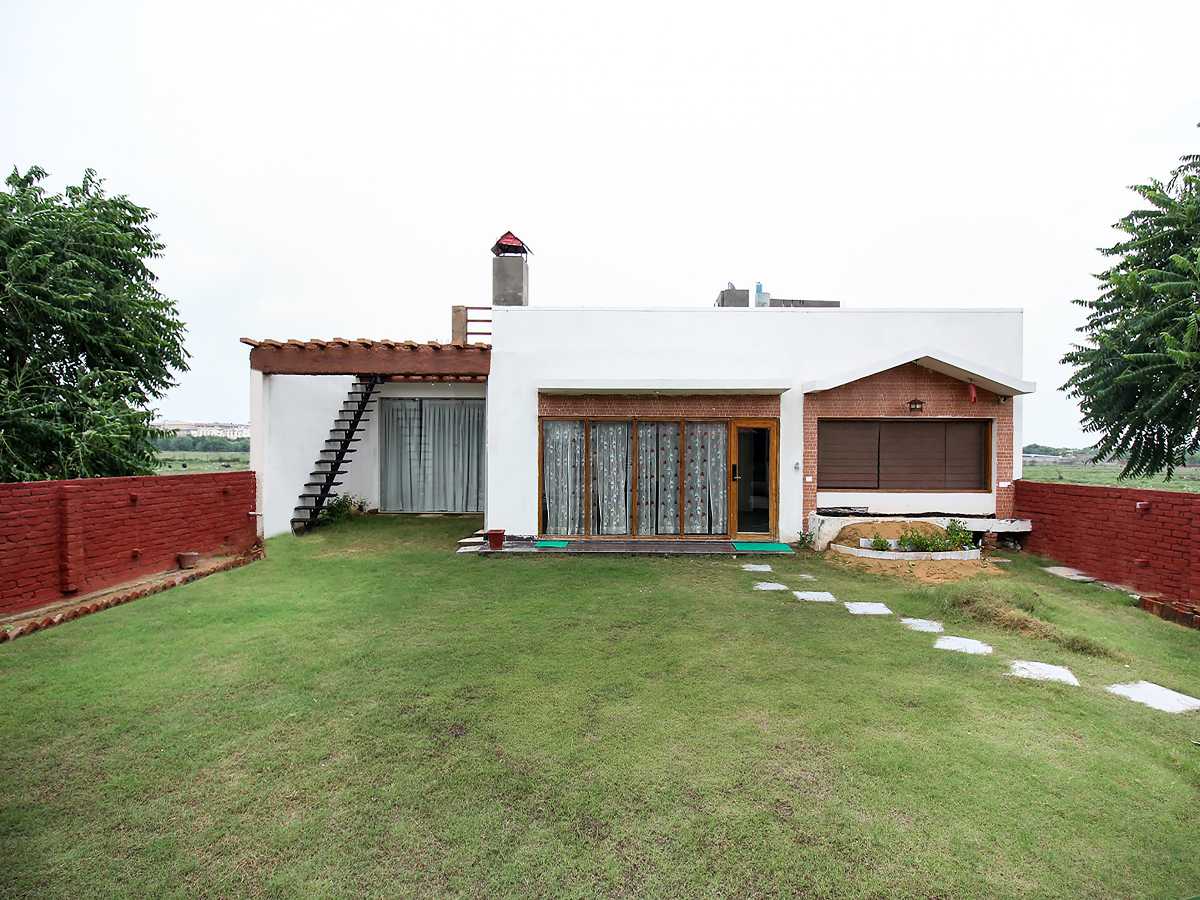 Tucked away in a quiet region of Jaipur, this farmhouse homestay is the perfect getaway for those of you who prefer to live away from the hustle and bustle of the city. Spacious rooms, smooth wooden floors and minimalistic but comfortable furniture are what you will really appreciate about this place. A small garden is available outside for some walks and meditative activities to soothe the weary traveller's soul inside you.   
Where:
Jagatpura, Jaipur
Price:
INR 1383 per night (accommodation for 2 people)
Click here to book a home
2. Spend Some Much Needed Quiet Time In This Cosy Boutique Homes, Goa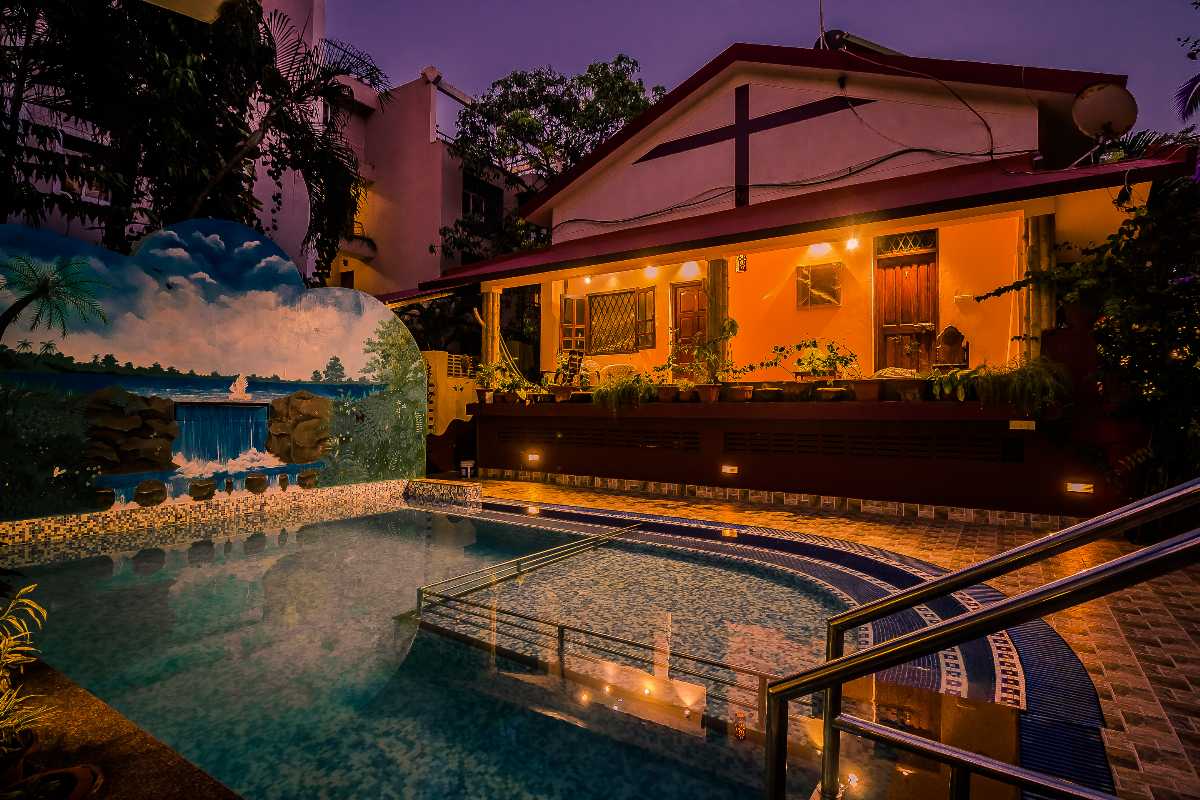 The definition of home away from home, this small boutique home near C-Shell in Goa has a sprawling garden with beautiful seating arrangements where one can enjoy a cup of tea in the morning and evening. It also comes with a small swimming pool where one can take a light swim or dip to cool off under the afternoon sun. Firmly adhering to the theme of 'less is more' is what makes this tiny homestay a perfect escape. 
Where:
Anjuna, Goa
Price:
INR 3021 per night (accommodation for 1 person)
Click here to book a home
3. Revel In The Backdrop Of The Hills In This Perfect Cottage In Manali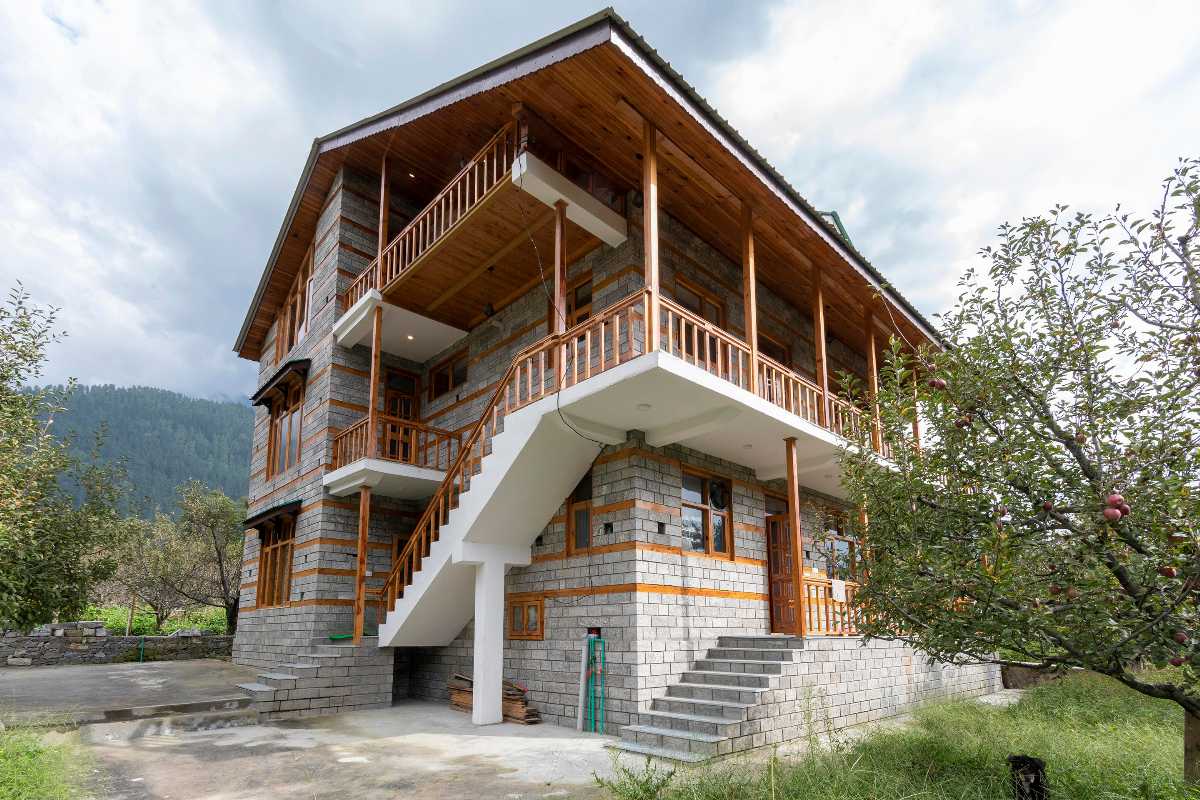 Located in the heart of Manali, this cottage is the perfect choice for travellers out on business or for some leisure. With an enchanting view of the hills from the balcony in the chilly mornings or cool afternoons, what more could you ask for? Maybe a nice cup of tea or coffee which is readily available to you by the ever friendly staff. But if you like your tea or coffee very specific, then you have access to a full kitchen to prepare it the way you like it. The rooms are also very spacious, and the all wooden build and furniture will surely take to your fancy.
Where:
Manali,
Himachal Pradesh
Price:
 INR 2880 per night (accommodation for 2 people)
Click here to book a home
4. Experience Udaipur Beside The Gangaur Ghat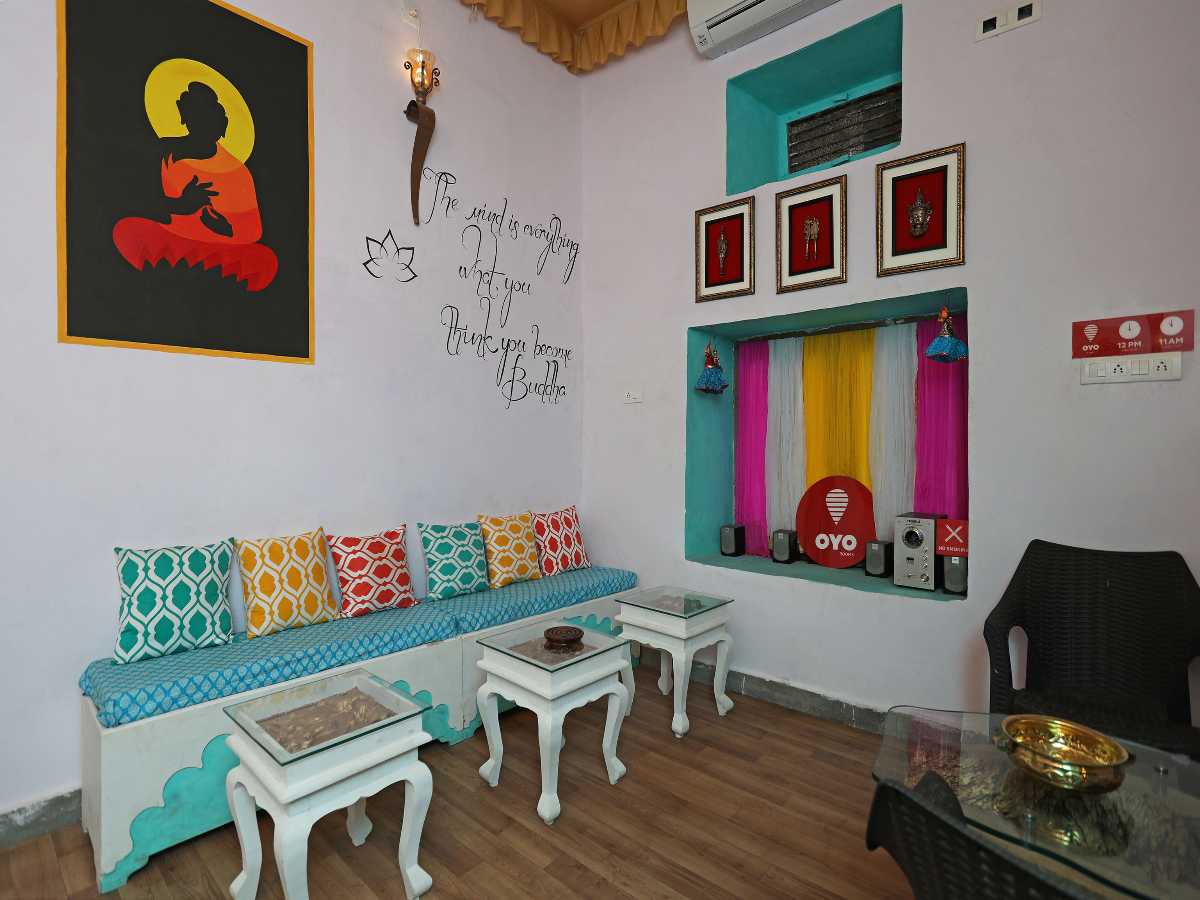 When in the city of lakes, where better to stay than a place beside the Gangaur Ghat. Situated directly opposite to the
Jagdish temple
, you get access to most of Udaipur from this prime location. Spacious rooms and a balcony sitting area which overlooks the ghat where you can enjoy your meals, tea and chat with others while basking under the bright sun is one of the highlights of this wonderful retreat.
Where:
Udaipur
Price:
 INR 1684 per night (accommodation for 2 people) 
Click here to book a home
5. Revel In Royalty At This Vintage House In Pondicherry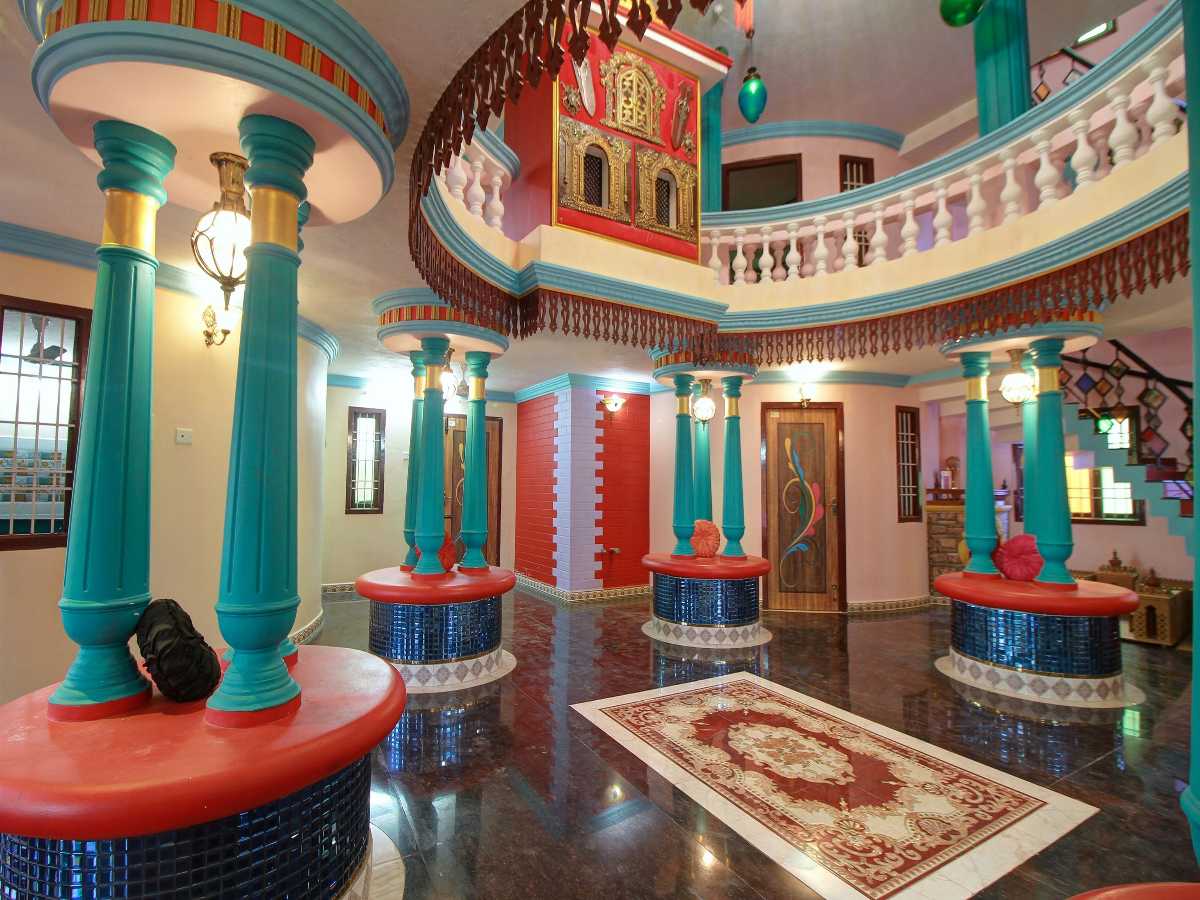 A truly royal experience is what this manor has to offer to you if you choose to step inside. All around, you will find intricately designed walls, pillars and striking paintings which give a regal vibe to the entire place. Even the beds are designed as though made for kings and queens themselves. Like an opportunity which comes once in a lifetime, you simply must put this place on your bucket list for a unique experience. 
Where:
Pondicherry
Price:
INR 1997 per night (accommodation for 1 person) 
Click here to book a home
6. A Private Getaway For That Honeymoon You Always Wanted In Goa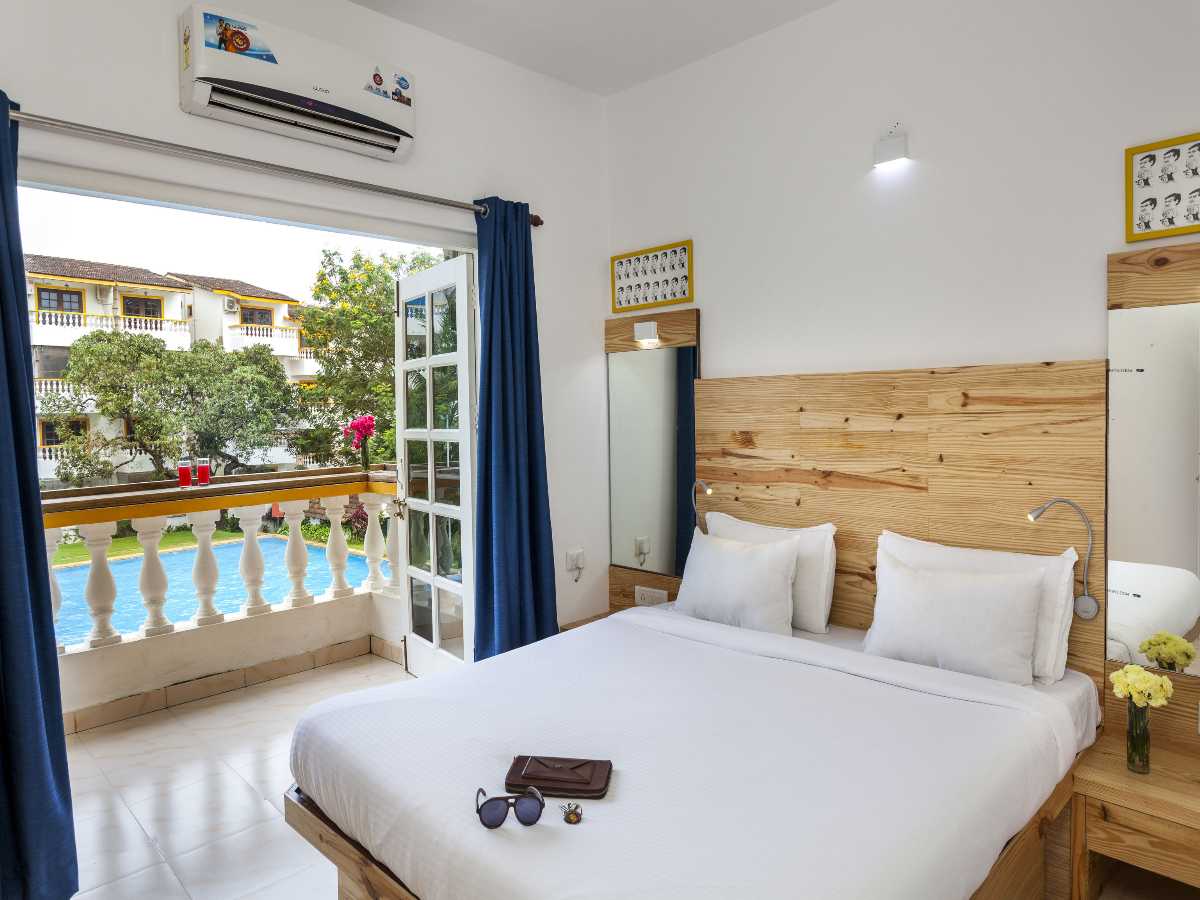 Look no further if you have made plans for a quiet and peaceful escape with your other half. This cosy boutique home has everything to make you fall in love with each other over and over. Cosy bedrooms, a porch with a swing overlooking a serene view add to the romantic atmosphere of this place. 
Price:
INR 1989 per night (accommodation for 2 people)
Where:
Candolim, Goa
Click here to book a home
7. Find Tranquility Beside The Periyar River In Kochi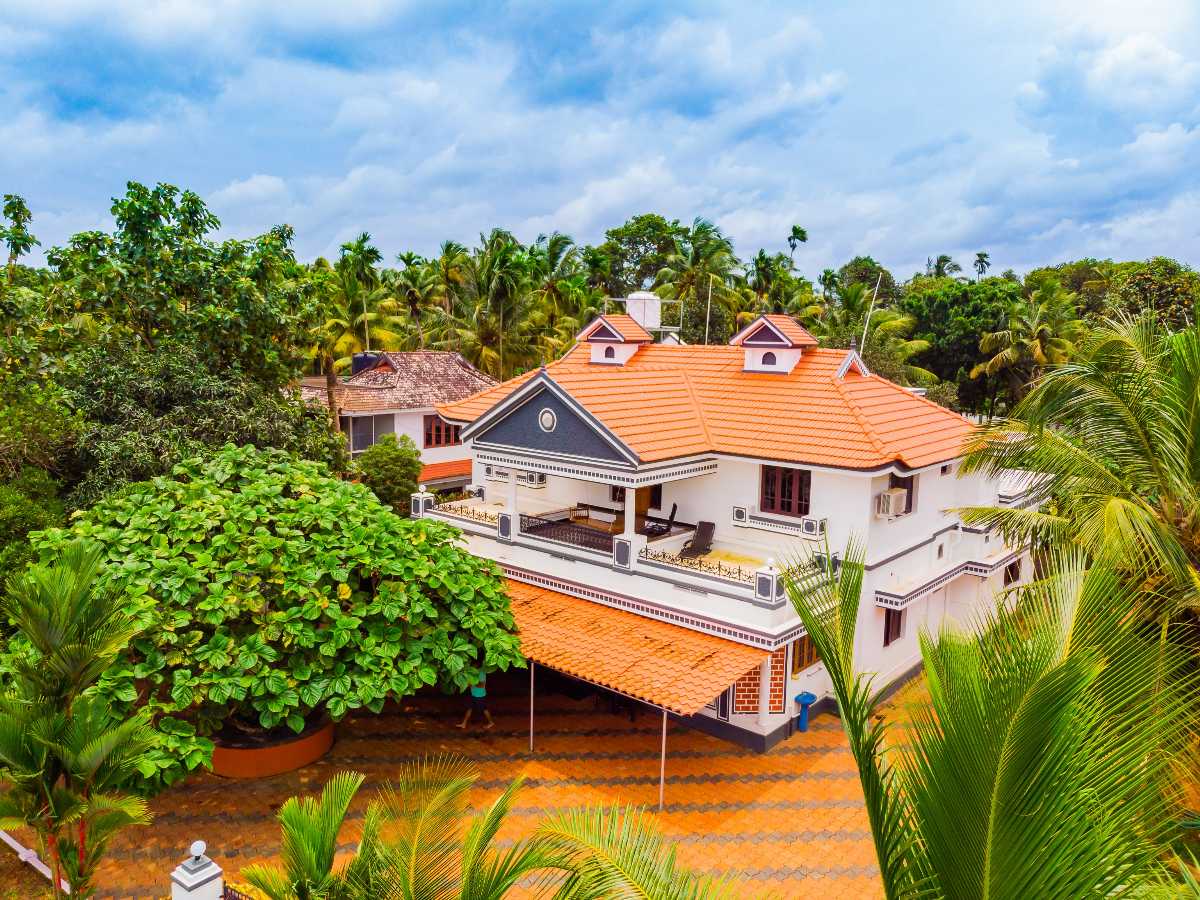 A location which most can only dream of, this quiet escape beside
Kerala
's largest river is what defines a quintessential vacation in Kerala. Top attractions like the Museum of Kerala History and Thrikkakkara Vamana Moorthy Temple are easily accessible. When one is bored of sightseeing, recreational activities like carrom and table tennis are available.
Who wouldn't love to!
Where:
Manjal, Kochi
Price:
INR 1286 per night (accommodation for 2 people)
Click here to book a home
8. Breathe In The Ocean At This Home For Beach Lovers In Goa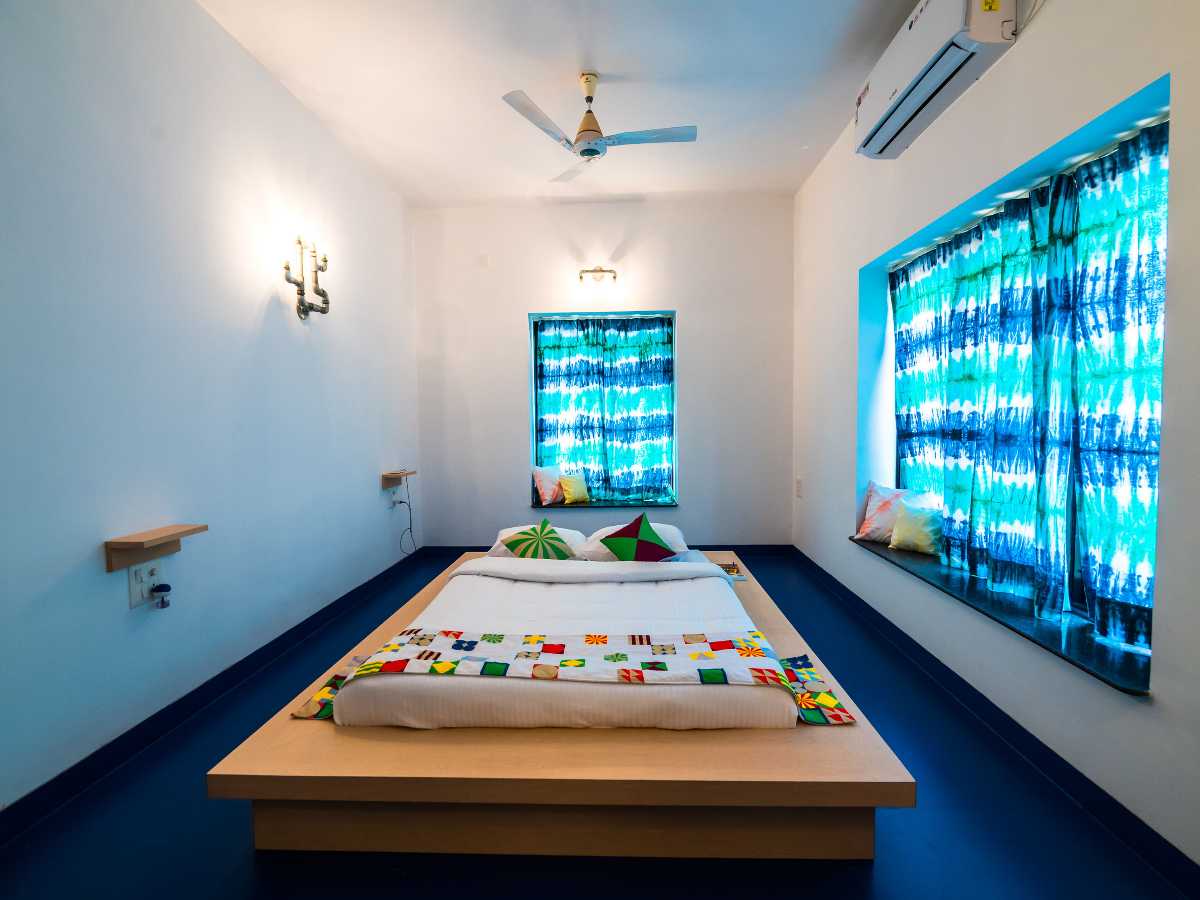 Perfectly themed in blue and elements of the oceans and seas, this one of kind house has everything for those come in search of some peace beside the oceans. The innovative design and layout do not go unnoticed. The rooms are very spacious and the balcony has swings and hammocks. 
Where:
Near
Dona Paula
Beach, Goa 
Price:
INR 2367 per night (accommodation for 3 people)
Click here to book a home
9. Experience The Magic Of A Boat House in Kochi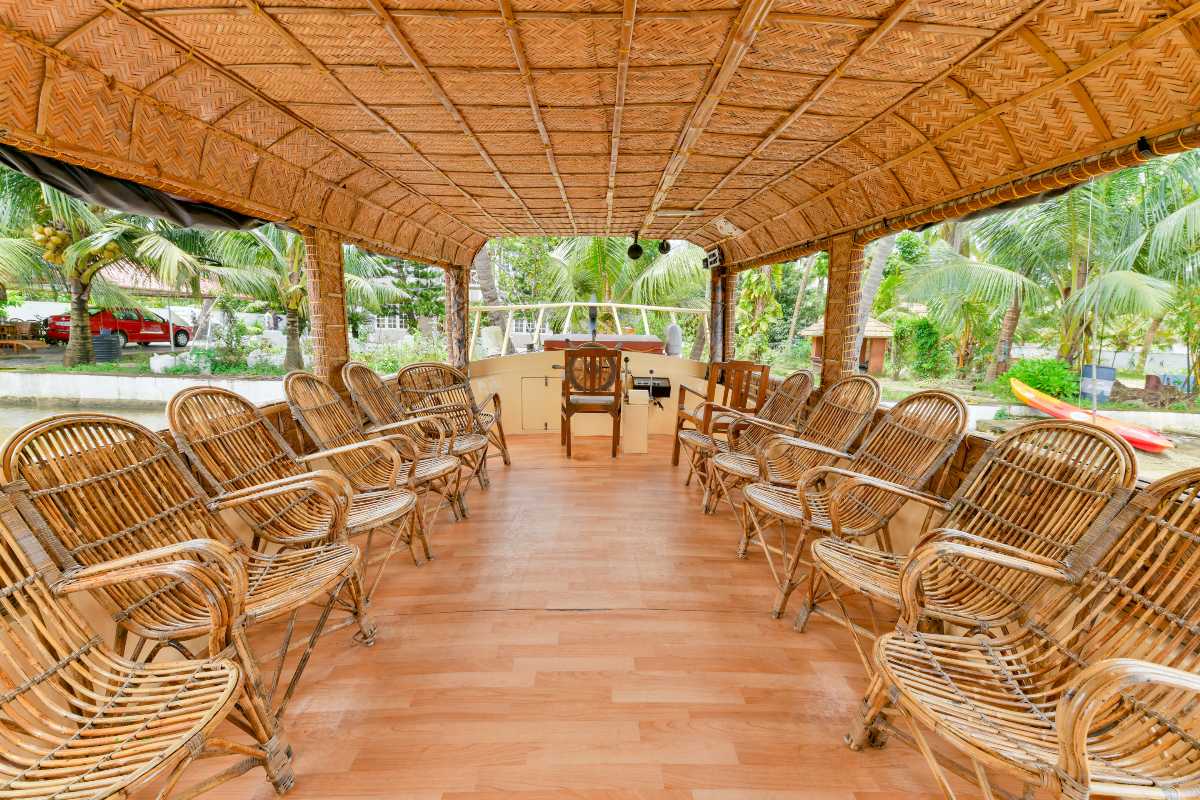 Living in a boathouse is something on most travellers have on their bucket lists. Situated in the Kothad backwaters, this uniquely designed boathouse offers a one of a kind experience. This secluded stay manages to capture the essence of life out on the sea. 
Where:
Kothad, Kochi
Price:
INR 5409 per night (accommodation for 2 people)
Click here to book a home
10. The Dream Farmhouse Getaway With Your Friends, Lonavala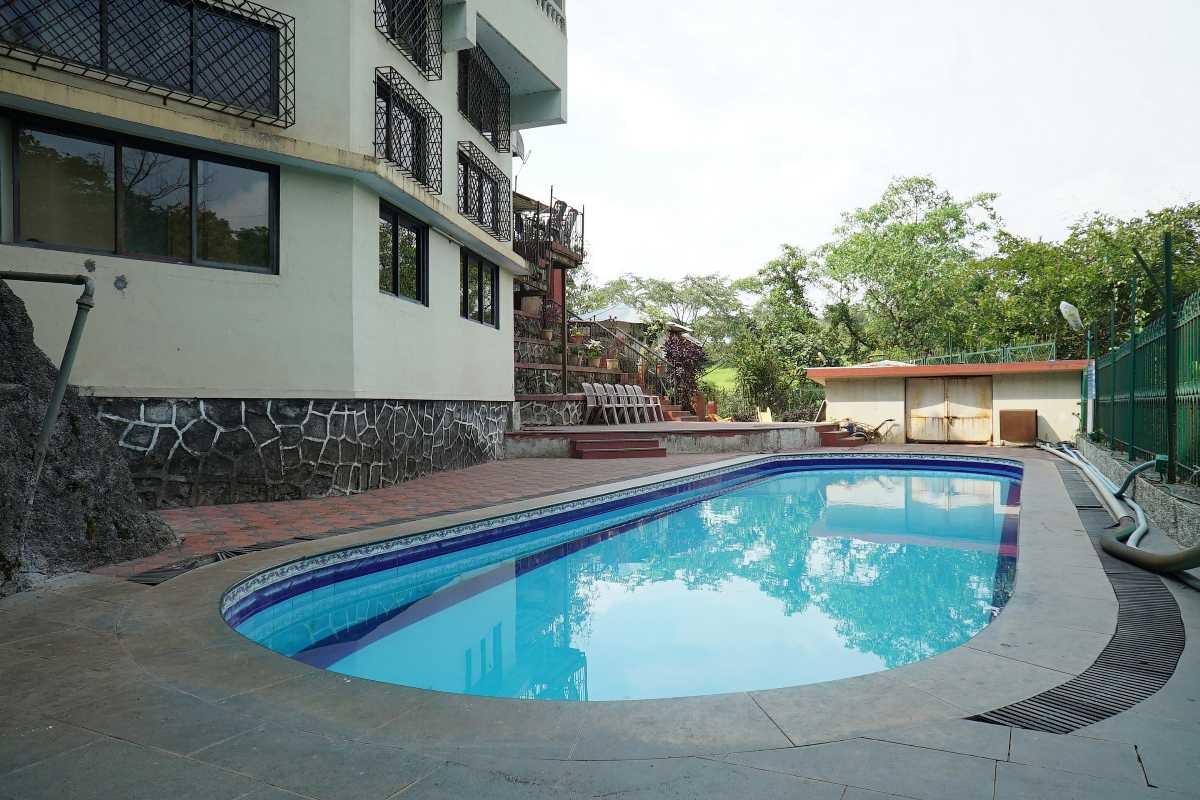 Family retreats do not get much better than this. It is usually the children who tend to get bored easily, but thanks to a wonderful garden equipped with a playground and a swimming pool, rest assured they will not run out of things to do. Seating areas are available inside the main building and around the campus as well for anyone wishing to sit down and talk or while their time away. A very friendly and fantastic staff will take care of all your needs round the clock and will always work towards making you feel at home. 
Where:
Thombrewadi, Lonavala
Price:
 INR 3300 per night (accommodation for 2 people)
Click here to book a home
To explore more such beautiful homes, check out the
link
Also, follow
OYOxDesign on Instagram
for home design inspiration.