Winters are the best time to visit Shimla especially for tourists who want to experience the snowfall and explore the snow-clad town. Shimla's weather in October is cool and pleasant. Winter begins in November but the coldest months are December and January. The temperature ranges between a maximum of 8°C and a minimum of -6°C.
The beginning of the season is an excellent time to explore the cityscape, the natural surroundings or to go shopping. As the season progresses, one can go for winter sports or go trekking/ hiking through the snow-clad mountains. It is the best time to hit the snow, have a snowball fight with friends and family and capture beautiful memories making snow angels too.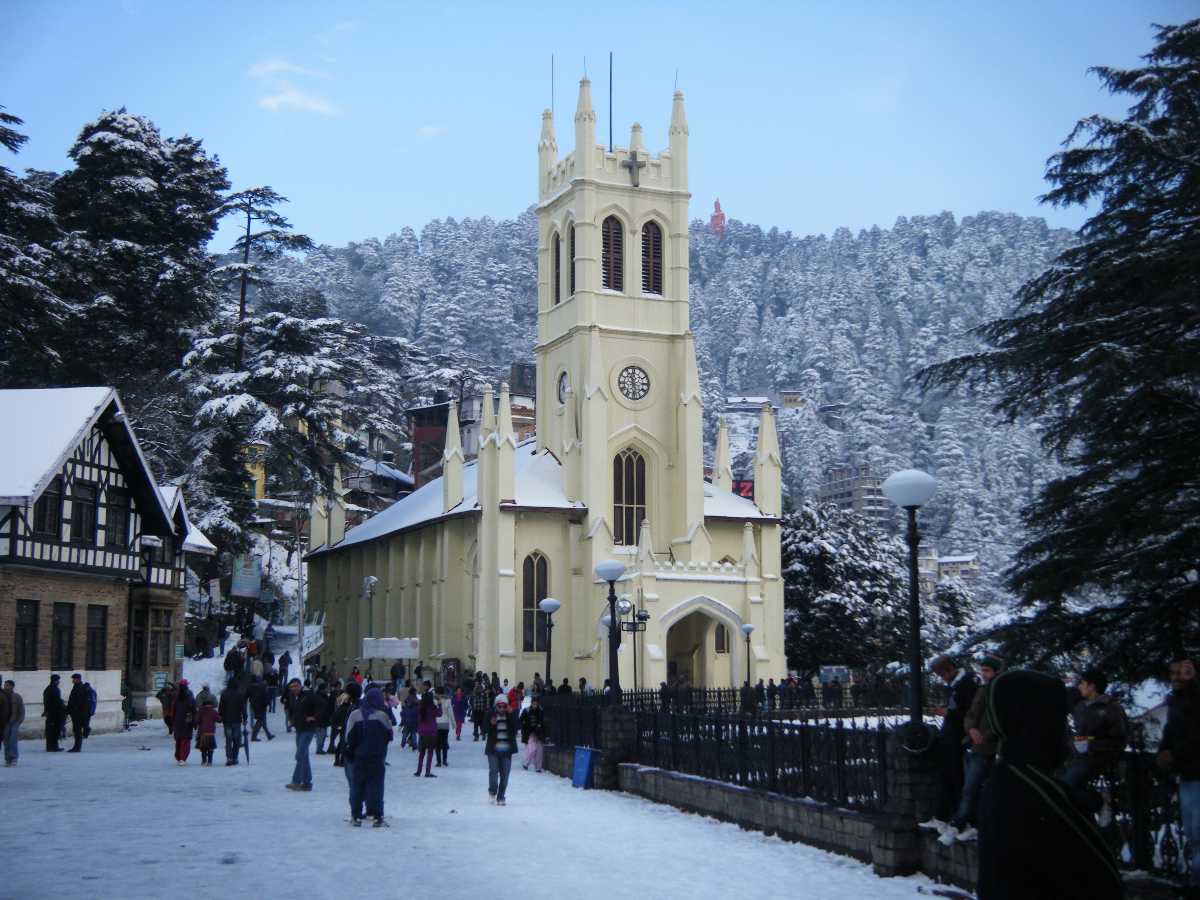 The Shimla Winter Carnival is also held during this time to invite tourists to indulge in activities like skiing, ice skating, building snowmen, and witnessing several other entertainment and cultural events. Other events and festivals include the Bhoj Fair, Navaratri, Diwali in November, Ice-skating Carnival & Christmas Celebrations in December and Lohri in January.