Goa
enjoys a long and uninterrupted coastline with relatively calmer waves and even sea floors. While
Water sports in Goa
can be enjoyed at any one of the beaches in the north or the south, they are more popular and draw huge crowds at Baga, Calangute, Benaulim, Candolim, and nearby beaches. While here, you can choose from a number of water sports activities such as kneeboarding, kite surfing, snorkelling, parasailing & paragliding, diving, kayaking and many more.
If you prefer so, you can engage in your preferred activities through quite a few vendors of these water sports on the beach. Alternately, you can also engage in your favourite activities through a number of licensed water sports package operators such as Atlantis Water Sports, Aqua Sports Goa etc.
Average Cost of Water Sports in Goa
The cost of these packages ranges between INR 2000 to 4000 or more, based on the activities chosen.
Read about 
Adventure Sports in Goa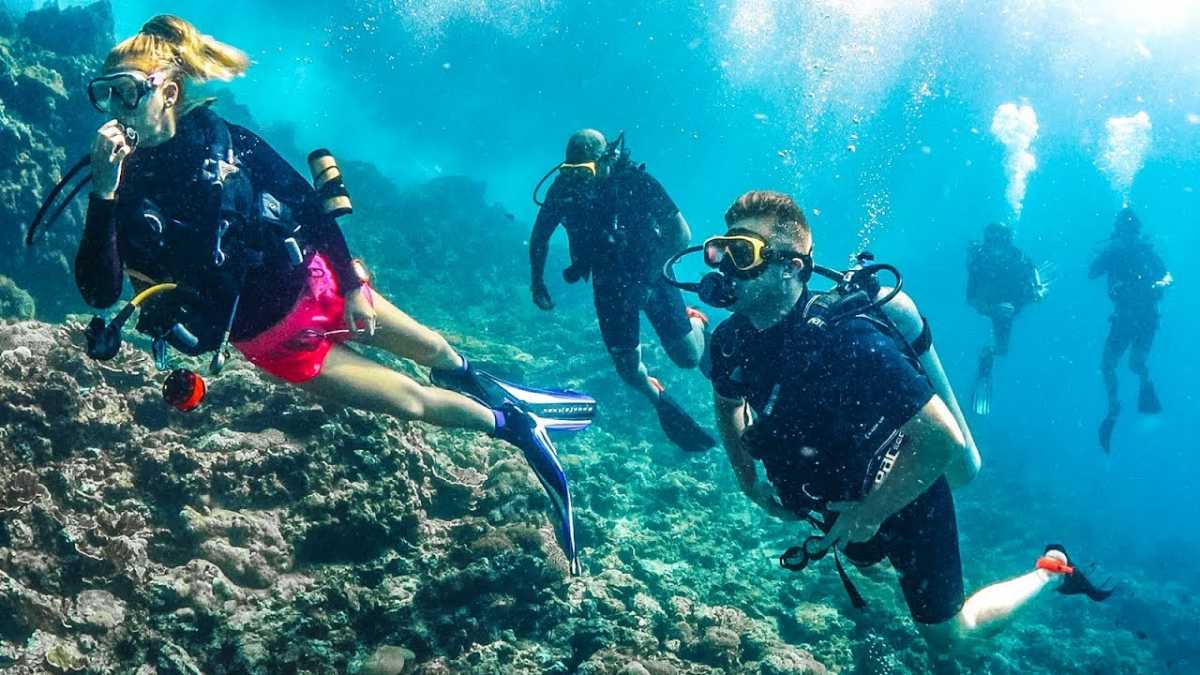 Scuba diving is undoubtedly the best way to explore the world under the surface of deep blue waters. Digging deep into this aquatic world you can discover mind-numbingly beautiful coral reefs and sea algae and witness the colourful and extremely attractive fish deep in their natural habitat. Don't worry about never having done this before, you will be trained by professionals who will help you acclimatize yourself to the world underwater. You will also be provided with proper body gear and breathing equipment to ensure that your experience is comfortable and breezy, and at the same time, your safety is not compromised.
Scuba diving starts from INR 5500 per person
.
2. Jet Ski in Goa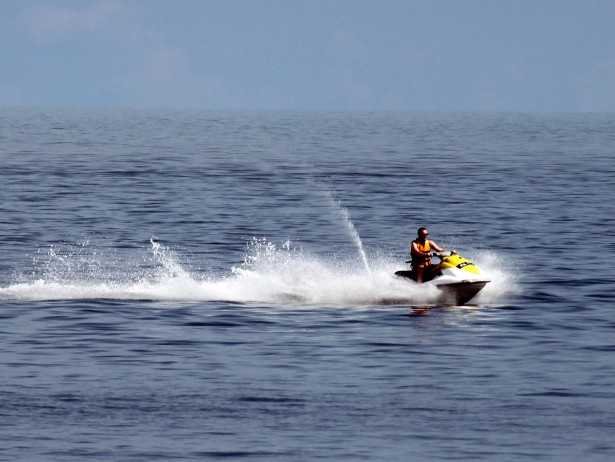 Definitely, one of the most sought-after sports in Goa, the thrill of manoeuvring the azure waters on the high-speed Jet Ski is a feeling that mere words cannot convey. The fast winds gushing through your body make you feel like you're flying and tiny sprinkles of the cool water energize you for more. You can opt to ride with a trainer if you're new to this, or you can choose to go doubles with your friends.
These Jet Ski rides are easily available at
Candolim Beach
,
Baga Beach
and
Vagator Beach
.
A Jet Ski ride costs about INR 3000 per person.
Jet-Skiing: INR 1000 for 15 minutes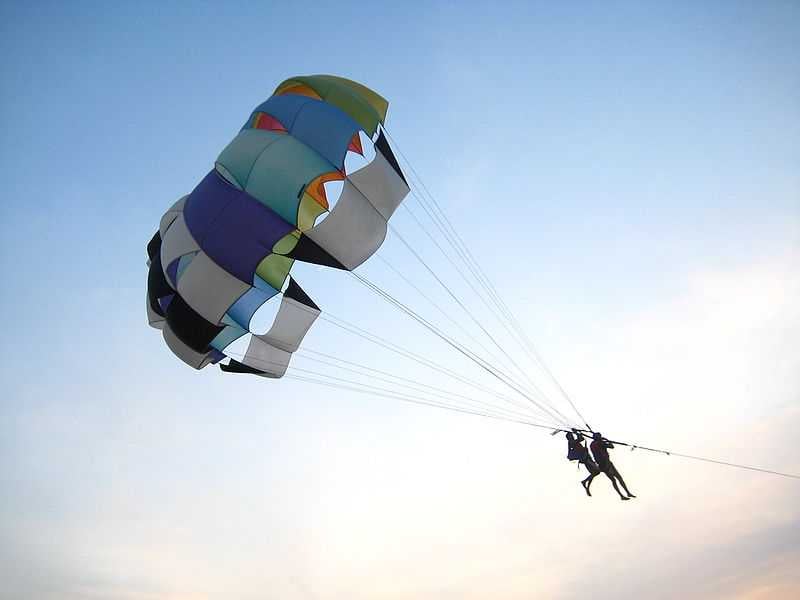 Parasailing is an adventure that must be on your bucket list. The feeling of flying through the sky as a high-speed boat tug you along will be your happy place forever. The parasail is secured around the flyer, and the other end is tied to the back of the motorboat. Within seconds of the speedometer turning right, the flyer is lifted off the water into the sky-high clouds. Please note that you must be sure to check the equipment and ask all the questions that you want thoroughly before you take off.
Parasailing: INR 600 - INR 1000 per ride
4. Ringo Ride in Goa
Ringo riding, also known as Tubing, is where you sit in a circular tube as it glides along the surface of the water as a high-speed boat tug it along. These boat rides are rich with unlimited fun and excitement. Proper instructions and guidance are provided before going on this ride. Children, however, are not allowed to partake this adventure for the sake of safety. The rider is advised to wear light clothes to make the most of the experience.
Of all the places in Goa, this sport is best enjoyed at Pindul Cave, and it costs about INR 600 per person. 
5. Water Ski in Goa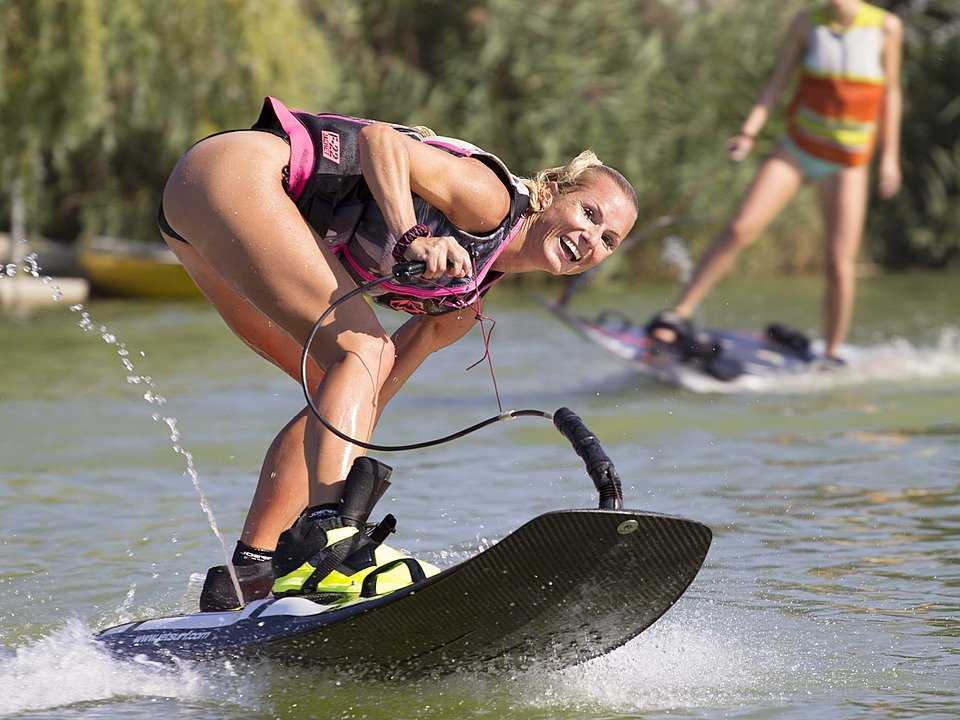 In the sport of water skiing, a rope is tied to the skis and the other end to the back of a super-fast speedboat; and one tries to hold on to the rope while cruising over water. It is much easier to keep balance once the boat gains speed. However, children below 5 are now allowed as they can easily lose their balance with the strong force of the wind and the extreme speed. Expectant mothers and people with any heart conditions are also advised to not undertake this sport.
The cost of taking up this sport starts at INR 1900 per person.
6. Speed Boating in Goa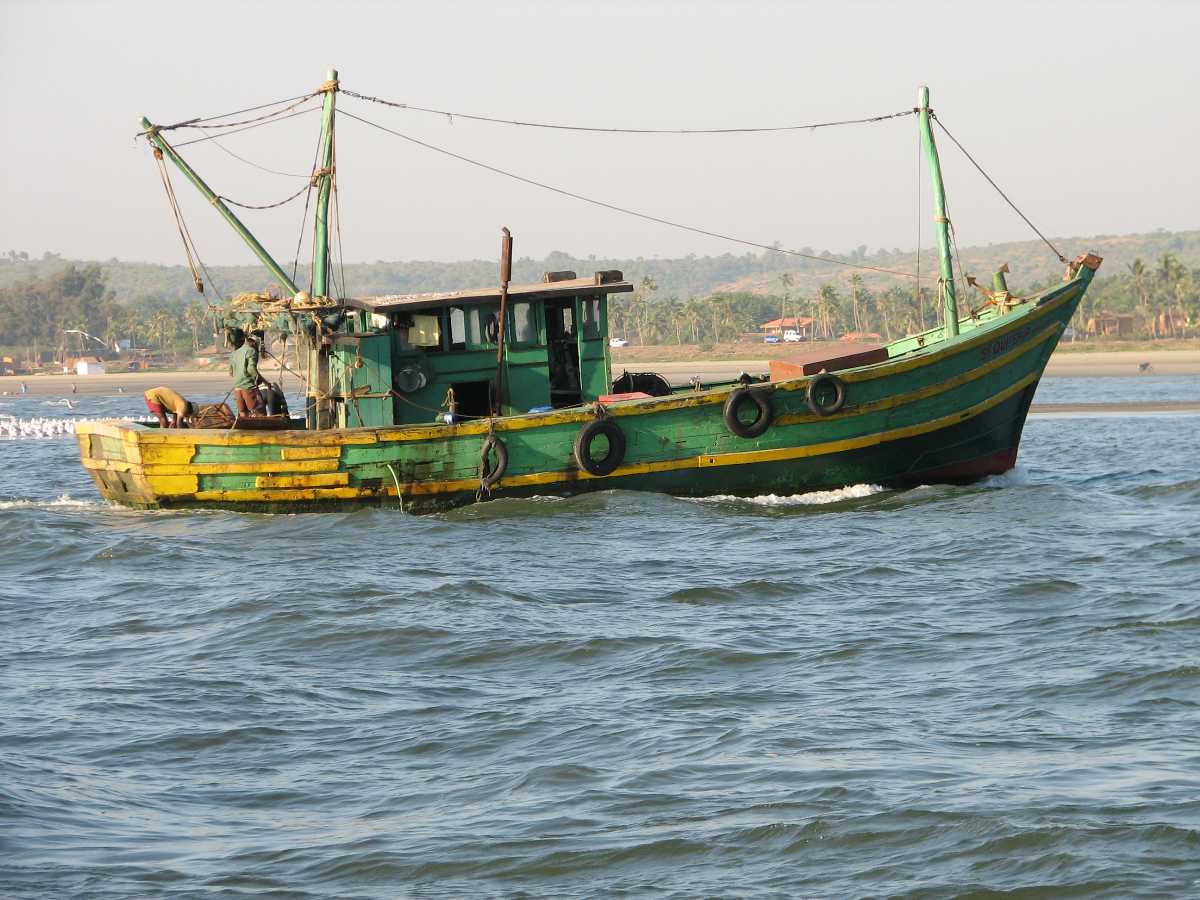 Speed boating is a sport that can cater to your fondness for speed and adventure. With the speedboats going up to 15-20 miles per hour, the experience is thrilling yet relaxing in its own way. It is mandatory to wear a life jacket and you are always accompanied by trained instructors.
Each boat can accommodate up to 8 people and the ride can cost approximately INR 450 per person.
7. Banana Boat Ride in Goa
This sport involves a group of people sitting on one inflatable narrow boat resembling the shape of a banana that glides over the exciting waters at a high speed. Children under 7 years of age are not allowed to take up this activity. Candolim Beach and Baga Beach are famous for these rides.  
Each banana boat can accommodate up to 6 people, and the ride costs a group of 4 approximately INR 1400. Banana Boat and Bumpy Rides: INR 300 for 15 minutes
8. Wind Surfing in Goa
Balancing oneself on a surfboard as you cruise through the peaks and valleys of the waves, windsurfing truly quenches the yearning of the adventure maniacs. However, a prior experience. 
The cost to take up this activity is about INR 1500 per person.
9. Kayaking in Goa
Sitting in a specially designed boat, at the level of the water surface, and paddling across the calm waters while experiencing the panoramic view of the sparkling waters is what this sport is about. It is a huge hit among international as well as local tourists. The kayak ride goes through mangroves, dense jungles and pristine beaches. The ride is as much about the picturesque beauty of the enveloping surroundings as it is about the thrill. The Zuari, Mandovi and Sal backwaters are famous for this sport, and so are the mystic waters of the Nerul River.
Cost per kayak, that accommodates two people, is approximately INR 7500.
10. Water Zorbing in Goa
Water zorbing is a sport that cannot be compared to any other water sport because it involves rolling over the surface of the water in a huge plastic ball. It is one of the safer sports, but that does not compromise on the excitement in the least. It is a great way to unwind, relax and rejuvenate as you float across the deep waters of Goa. However, children under the age of 10 are not allowed into the orb. Instructors are constantly present at the site providing instructions.
Each zorb can accommodate two people, and the cost ranges between INR 500 to INR 1000.
Insurance for Water Sports
It's always a good thing to have medical or travel insurance before you partake in adventure sports. Please make sure that your insurance plans are comprehensive and cover all risks associated with water sports in Goa.
Safety Tips
Carry a small bottle of water during the day for emergencies.
Stretch before participating in water sports.
Make sure you choose operators that offer up-to-date safety gear.
Make sure you ask all the lingering questions in your head before taking up any activity.
Do not indulge in water sports post dark as lack of visibility can pose severe problems.
Medical fitness
Medical fitness is an extremely important aspect that you must take care of while indulging in water sports in Goa. However, contrary to popular belief, it is not necessary for one to know how to swim while going in for water sports. In case you are attempting sports that can require breathing underwater, make sure you receive adequate training beforehand.
Tips For Water Sports in Goa
The cost quoted by the independent vendors on the beach can be quite exorbitant, do not hesitate to bargain. 
Make sure the operators are experienced and that the equipment is in good order.
It is a good idea to follow the crowd and go to a vendor that is preferred by others.
Best Time To Visit Water Sports in Goa
The months between October to March are the best to indulge in Water Sports in Goa. The water sports remain shut in the months of Monsoon.
How to reach Goa
Air: Dabolim International Airport serves as the nearest airport to Goa situated about 30 kms from the capital city of Panjim. It caters to the entire state and is connected to all the major cities of the country and also few international cities in Germany and U.K.

Rail: There are two major railheads in Goa located in Vasco Da Gama and Madgaon. Apart from that two Konkan railway stations Karmali and Thivim are closest to Panjim and Calangute respectively. One will easily find the direct trains to Goa almost from all major cities of India.

Road: One can easily commute to Goa by road while enjoying the beautiful road journey. Well connected to almost all the major cities of the country by road, Kadamba Bus Stand at Panaji is the major bus station of Goa. There are regular state bus services plying to and from Maharashtra, Goa and Karnataka.
You need not worry about being a pro at adventure and having a lot of training or experience because water sports in Goa have been devised to cater to every traveller's need. You can be a complete newbie and still experience the adventure of a lifetime, or you can be a pro and yet manage to get the most fun out of these experiences.