There's something about
Goa
which will make you want to go back repeatedly. The beaches, pristine blue with golden sand is a sight one can imagine with their eyes closed. But there's so much more to Goa than the tranquil beaches. While spending a day at the beach is a standard (and most fun to do) activity in, how about some exploration beyond and beneath the beaches. There exists another world under the sea and what's better than scuba diving to give the underwater realm and gaze at the submerged life.
If you seek an unmatched experience, scuba diving is the ideal activity that will open up a portal into a world so surreal that it often surpasses even the wildest imaginations.
Scuba diving
is not just about swimming alongside pretty fishes. There exists an uncharted territory waiting for you to explore. It is indeed a sensational experience indescribable in words.
So, if you are in Goa and have always wanted to traverse the milieu underneath, here are the best places to go for Scuba Diving in Goa:
1. Grande Island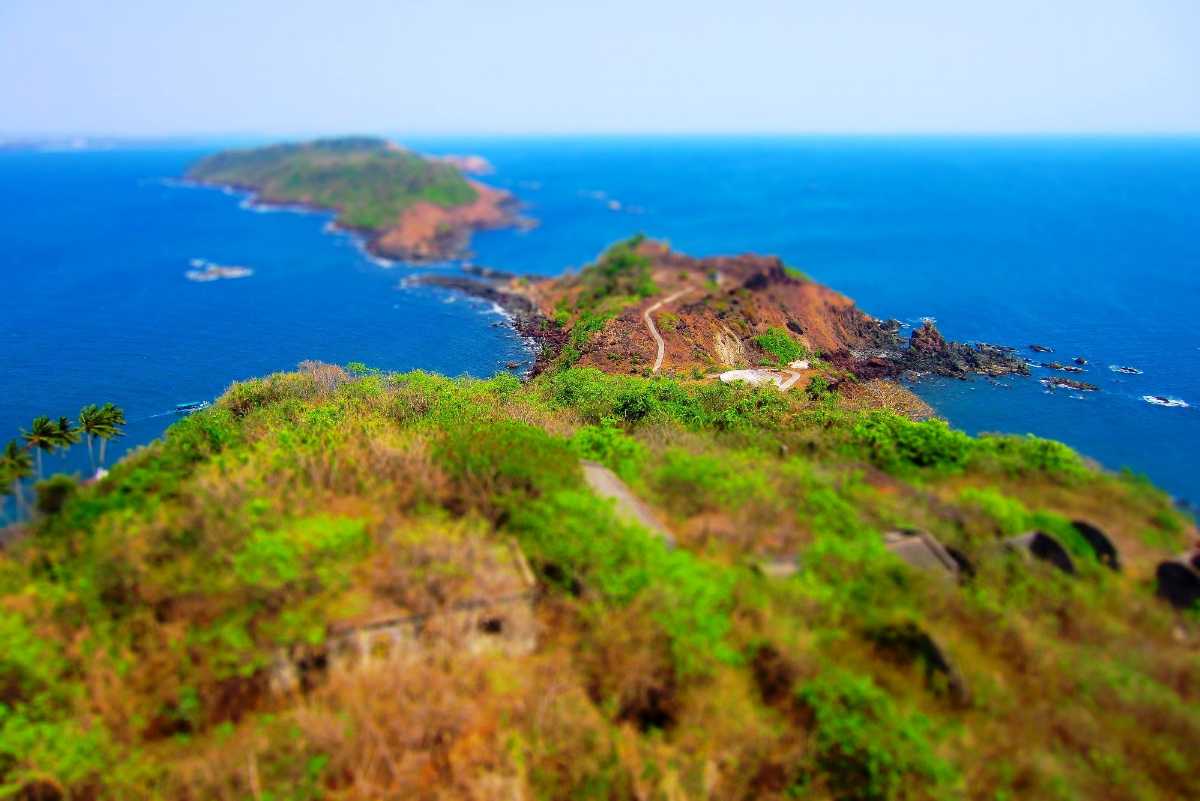 Grande Island is famous for providing one of a kind experience when it comes to snorkelling and scuba diving in Goa. With a depth ranging from 7-20 meters, the place offers some excellent dive spots to choose from. Whether it's your first time or the tenth, Grande Island packs adventure for all divers ranging from beginners to world-class. Once you are inside the magical underwater world, you will come across a plethora of fishes, skates, sea turtles, shellfish, dolphins and exotic and colourful corals. You'll get all kinds of certified diving packages here, pick the one which suits you the most. Grand Island is located just off the coast to Vasco De Gama and is only an hour-long ride away (more or less - depending on where you board the boat from). 
Best Diving Sites:
1. Suzy's wreck (4-15m) - Goa being a major seaport since the earlier ages, the Suzy diving site is known for a sunken British ship which went down in the 1930s. To this day, you can find parts of the cargo when you go for a dive. The boat rests on the bottom of a small bay, covered with mussels and small corals. Angelfishes, snappers, parrotfishes, stonefish are a common sight.
2. Umma Gumma Reef (15m) - if you are a perfectionist into diving then this place is for you. One of the most popular scuba diving destination in Goa, the Reef of Uma Guma offers a charismatic insight to marine species like the tunas, sharks, snappers, porcupinefishes etc. The hard coral reefs at the place bring out a spectacular vision to senses.
3. Davy Jones Locker (15m) - Excel at scuba diving? Davy Jones is another sunken ship to get your hands on. Almost 14 meters in length, the vessel is a living ground for large fishes like tuna, mullets, and jack. Be prepared for the thrills and chills as the current here is strong.
4. Sail Rock (20m) - Things at Sail Rock are challenging which gives you all the more reasons to dive here. Marine life and corals are present here in humongous amounts. But keep in mind that this dive spot is only for the maestros.

Best time to visit: October to February is the perfect time to visit. Other times, it's just too hot or too rainy.
Price: Diving costs here start from INR 3,000 and go up to INR 16,000
2. Pigeon Island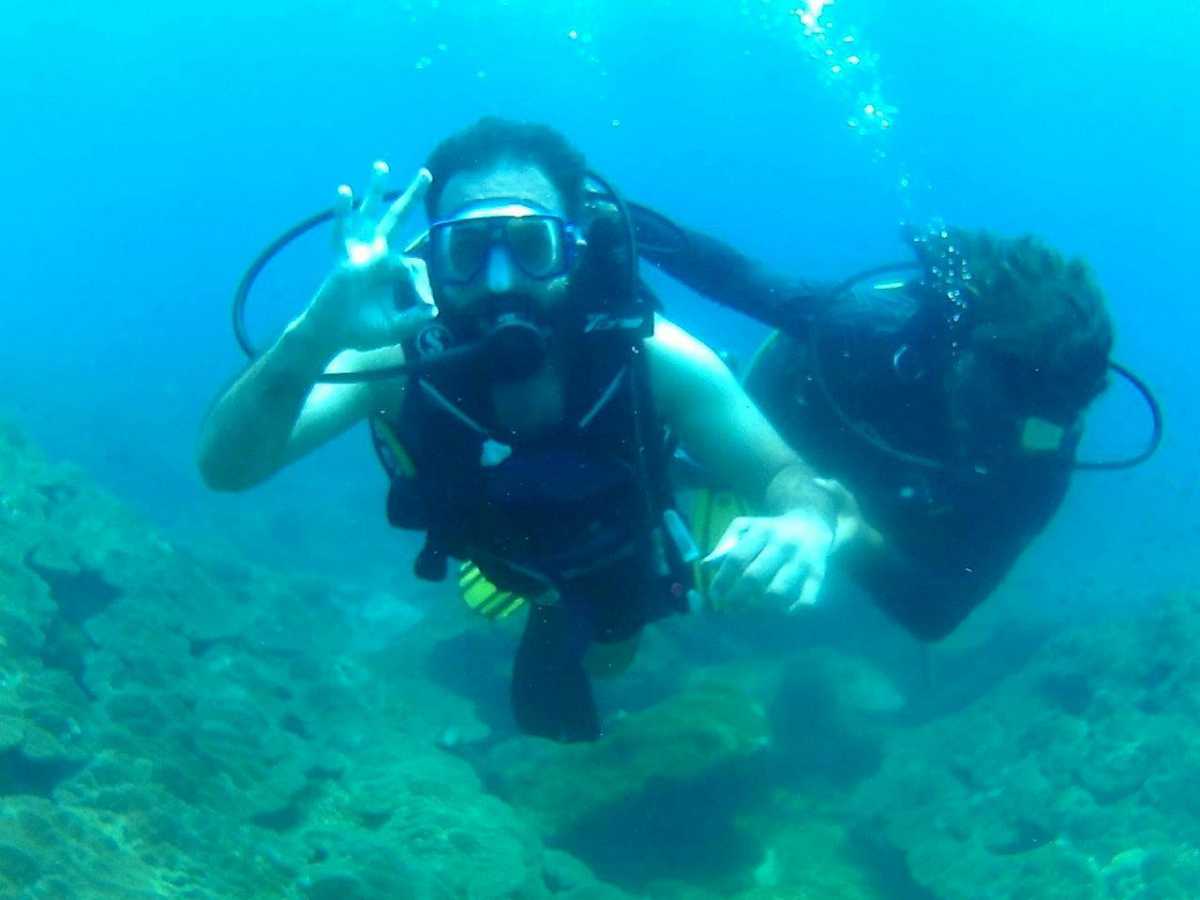 Pigeon Island has some excellent scuba diving sites for you to try. Located on West coast off Murudheswar, the island can be reached by taking a 1-hour boat ride from
Murudeshwar
in
Karnataka
and is 100kms away from Goa. If seen from above, the island would appear to be heart-shaped, the reason why it is fondly known as 'heart of India's diving'.
Best Diving Sites: Pebble Beach, Grand Central, The Trawler, Dive Goddess, Nursery
Best Time to Visit: October - April end
Price: Diving here would cost around INR 4990 per person which also includes the boat ride to the Island.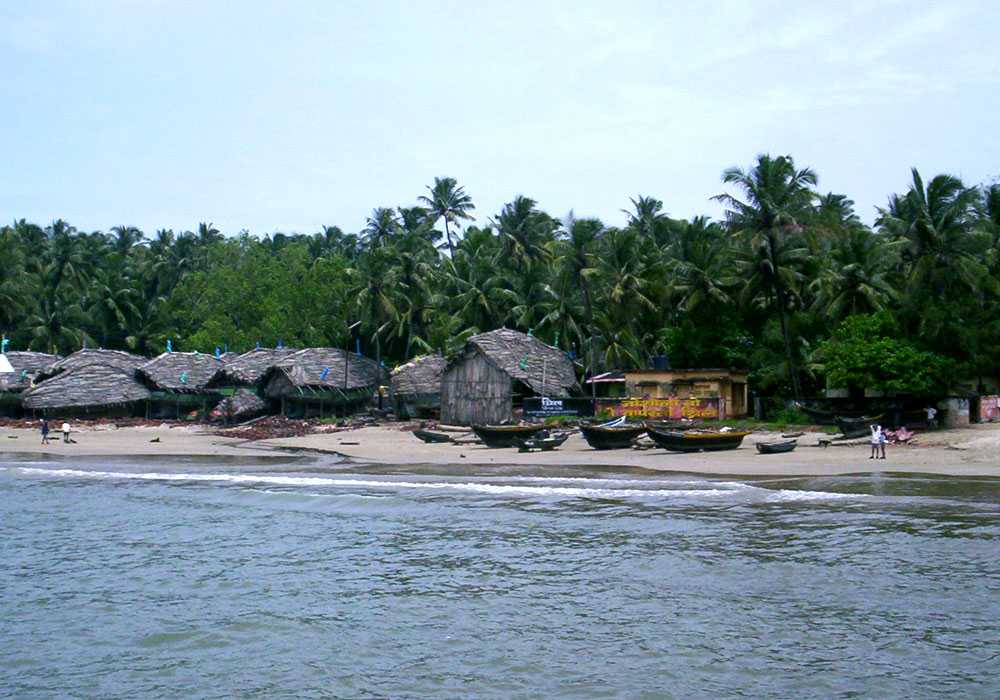 Often compared to the beautiful island of Tahiti, Malvan is a fantastic experience for those who seek to go scuba diving in Goa, thanks to its pretty white sand beaches. A 2-hour drive from Dabolim Airport (Goa), Malvan has it all. Pristine beaches with water sports, boat rides through a rocky sea to hidden islands, a point where the river and sea meet, breathtaking mountain views in the background, mouthwatering food, warm people and gorgeous sunrises and sunsets. Malvan sets a jovial mood for scuba diving. Whether you an amateur swimmer or the next best thing after Michael Phelps, this place has something for everyone. With a depth starting from 5 meters and going till 25, and marine animals and corals of all kinds, you, my friend, are in for a treat.
Price: The cost of scuba diving is only INR 2500 and is cheaper than other places in Goa
Best time to visit: October - April end
4. Sao Gorge Island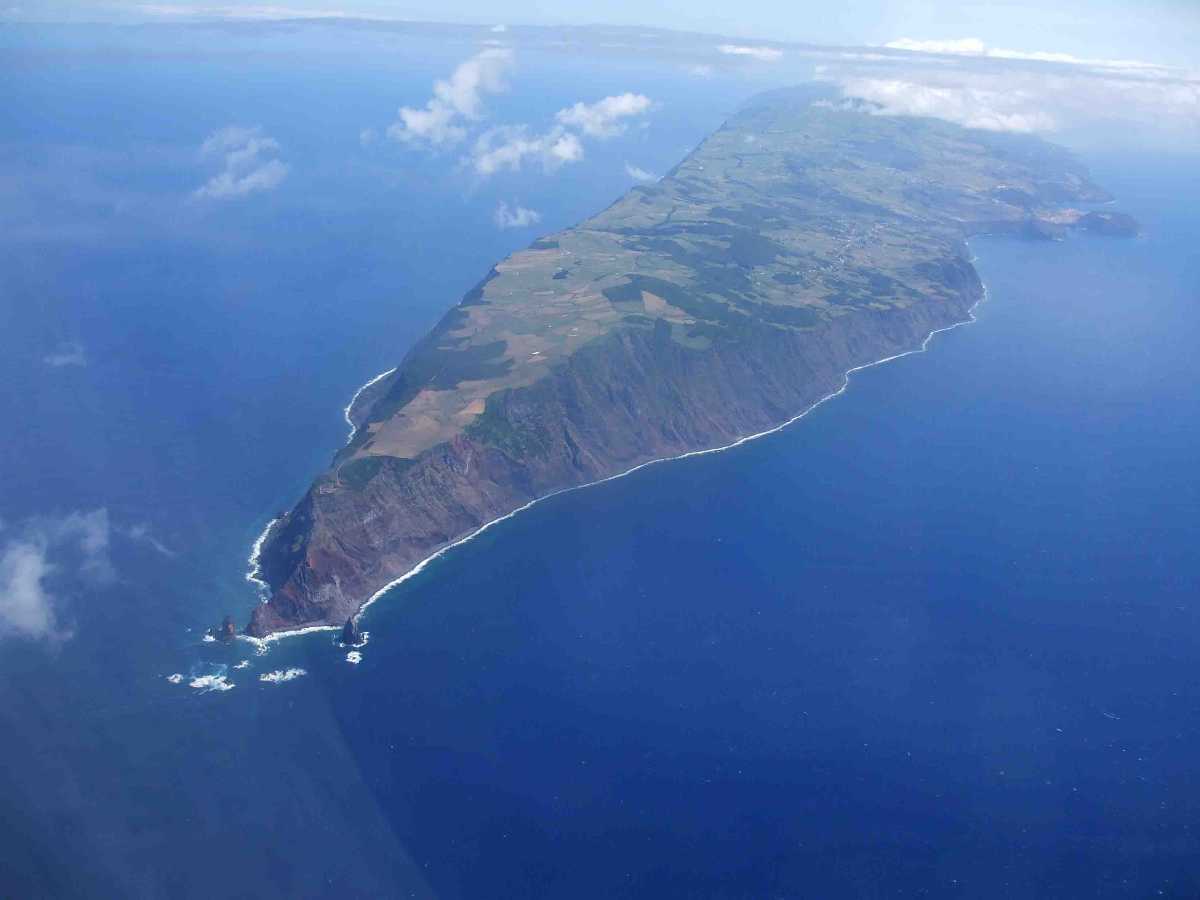 Located just 25 km from Goa, this exotic Island can be reached within one and a half hours by boat. If this is your first time, Gorge Island is the ideal place for you as the dives here are all shallow, ranging from 4 meters - 15 meters. This ultimate diving destination is majestic, intriguing. Want to overcome the fear of water? This is the place to be. Blessed with an abundant underwater world of hard corals and numerous fishes, you can enjoy a very relaxing dive. The visibility around the Island varies from 10 meters to few feet.
Best dive sites: The dive sites have different names, but are all located on these islands
Best time to visit: October - May
Price: The pricing starts from as low as INR 3500
5.  Nagoa, Goa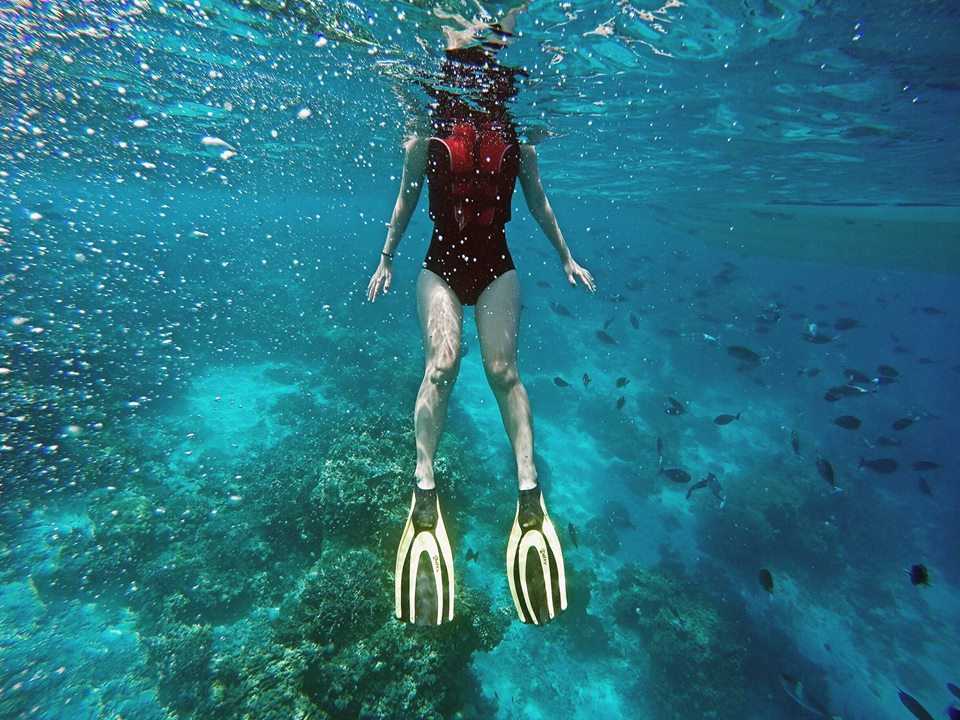 This delightful scuba diving in Nagoa is designed keeping first-timers in mind. Just beyond the shore lie cold, azure waters, beautiful coves, and millions of fish. The visibility in the water is pretty good so plan an adventure-packed diving trip with your loved ones here. Nagoa is located approximately 11 km north of the South Goa district headquarters Margão, 17 km south-east of Vasco da Gama and 22 km south-east of the state capital Panjim.
Best time to visit: October- May 
Price: The pricing starts at INR 5000
Scuba Diving Operators
Goa is always looking out for the best experiences sorted out for you! Here are some of the operators you could get in touch with for your perfect scuba diving in Goa trip. Prices sited below are starting prices and booking details for
non-scuba divers
and
first-timers
.
1. Goa Safari

Timings: 8:30 AM to 11:30 PM
Location: Cabin no. A-7, Maddo Vaddo, Calangute, Goa - 403516
Packages: Begin at INR 2100
Booking: https://www.goasafari.com/
2. Tours of Goa
Timings: 7:00 AM to 11:00 PM
Location: Tours of Goa, Sautavaddoo Calangute Bardez Goa, Goa 403516.
Packages: Start at INR 2500
Booking: https://goatoursplanner.com/goa-day-trips/scuba-diving-goa/
3. Atlantis Watersports
Timings:7:00 AM to 11:00 PM
Location: Shop No 12, Simplex Chamber, Umta Waddo, Near Baga Circle, Next To RBL Bank, Calangute, Goa - 403516
Packages: Start at INR 4000
Booking: https://atlantiswatersports.com/
4. Dive Goa
This operator provides SSI (Scuba Schools International) and PADI (Professional Association of Diving Instructors) certified scuba courses for scuba diving in Goa.
Timings: 7:00 AM to 6:00 PM
Location: SinQ Night Club, Opposite Taj Holiday Village, Aguada - Siolim Road, Candolim, Goa - 403515
Packages: INR 4000 (20-minute dive) and INR 5500 (40-minute dive)
Booking: https://divegoa.com/
5. Goa diving
Goa diving offers professional PADI courses as well.
Location: Close to John Seagull's Restaurant, Bogmalo Beach, Bimtan Bogmalo Road, Chiconla, Vasco da Gama, Goa - 403806
Packages: INR 9000 (4 dives for 2 days)
Booking: http://goadiving.com/
6. Goa Darshan Tours and Travels
Timings: 9:00 AM to 11:30 PM
Location: Opp Meera Hotel, Next to Citrus Hotel Just Near, Calangute - Baga Road, Calangute, Goa - 403516
Packages: Starts at INR 3300
Booking: http://www.goadarshan.net/
7. Sea Watersports
Timings: 7:00 AM to 11:00 PM
Location: 101, Angelos Guest House, Near PR Enterprise, Saunta Vaddo Next to Britto's, Baga Beach, Bardez, Goa- 403516
Packages: Begin at INR 2500
Booking: https://www.seawatersports.com/
8. Flying Fish Scuba Diving Resort
Open 24 hours
Location: GTDC Calangute residency goa, Goa 403516
Packages: Start at INR 4000
Booking: https://www.flyingfish.in/
9. Goa Tours and Travels 
Location: Near Sai service, Journalist Colony, Porvorim, Panaji, Goa - 403521
Packages: Start at INR 2500
Booking: https://goatoursandtrvels.wixsite.com/scubadivingtouropera
10. Scuba Evolution Pvt Ltd
Location: H. No. 840, Villa Sorronto, D'Mello Vaddo Anjuna Starco Junction, Anjuna, Goa 403509
Packages: Starts at INR 4900
Booking: http://www.scubaevolutionindia.com/
11. Scuba Diving Goa
Location: Calangute Car Parking, Umta Vaddo, Near Hotel Embassy Suites, Calangute, Goa - 403516
Packages: Starts at INR 2500
Booking: https://goaadventure.in/
12. Aquasports Goa
Timings: 8:30 AM to 11:30 PM
Location: Shop No. 6, Verekar Complex, Calangute Beach Road, Near State Bank of India, Calangute, Goa 403516
Packages: Begins at INR 2800
Booking: http://aquasportsgoa.com/
So, now that you know about the best places for scuba diving in Goa pack your swimsuit, sunglasses and lots of sunscreen because its time to head to Goa and tick scuba diving off your bucket list.