Indonesia, surprisingly, is a vegetarian-friendly country as a whole. Infact, Bali is a paradise for people looking for delicious vegetarian and vegan delicacies. Owing to the cultural and culinary diversity of Bali, you can find food of various cuisines in Bali. Bali's food scenario is totally a treat for the taste buds. Veggie lovers, get ready to experience the extravaganza of the food in Balinese culture! Here's a list of the top 10 vegetarian and vegan restaurants in Bali.
1. Sawobali Vegan Buffet
Sawobali is a one-stop destination to have the all-you-can-eat vegan buffet. This moderately priced buffet includes 10 hot dishes, soup, rice and salad. The food is a fusion of Indonesian local dishes and is fresh and delicious. Everything they serve is vegan, gluten-free and made without the use of onions or garlic.
Cost for two:
80,000 IDR for the buffet
Address:
Jalan Hanoman 73 opposite Coco Supermarket
Opening Hours:
13:00 to 22:30 (Everyday)
2. Sayuri Healing Food Café
If you're into raw food, Sayuri café is definitely the place for you. Offering bright spaces, fast WiFi and a ravishing meal, Sayuri is a wonderful addition to raw vegan food scenario in Ubud. It's a must-try if you're looking for flavourful and delicious food served with creativity.
Price for Two:
80,000 IDR
Address:
Jalan Sukma Kesuma
Opening Hours:
09:00-22:00 (Every day)
3. Fivelements Sakti Dining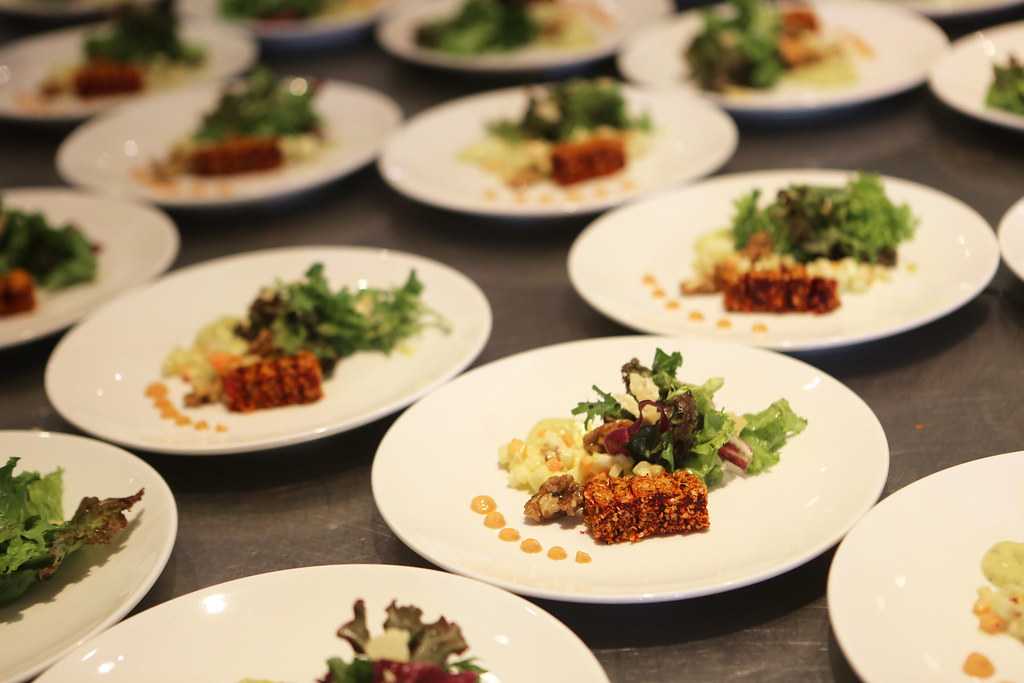 Built as a beautiful bamboo structure alongside the Ayung River, the lively ambience of Fivelements makes it a must-visit for people travelling to Bali. It provides a luxurious fine dining experience right next to the bank of the river. The multi-course lunch and the desserts are the most popular indulgences of this restaurant. It is sure to give you an elegant dining experience
Address:
Puri Ahimsa Banjar Baturning, Mambal, Ubud
Price for two:
5,00,000 IDR
Opening Hours:
10:00 to 22:00
4. Alchemy
Alchemy is a quaint little vegan dessert café which serves healthy cakes. Being a raw vegan café, its products are free from refined sugar, wheat and preservatives. The most delicious foods of this place include cheesecake, raw chocolate and cold-pressed latte. It's one of the most famous and loved café of Ubud offering various unique options to customize your food as per your needs.
Address:
Jl. Penestanan Klod, Ubud, Bali
Price for two:
40,000 IDR
Opening Hours:
7:00-21:00 (Everyday)
5. The Seeds of Life
An exclusively raw vegan restaurant, The Seeds of Life is one of the best places to eat in Ubud. The raw vegan lasagne is one of the most popular delicacies of this place, followed by the pesto burger and Chinese teas and tonics. They use the freshest available ingredients to give a unique taste to their servings. It's a brilliant combination of flavours, vibrancy and Yoga!
Address:
2 Jl. Gootama, Central Ubud
Price for two:
2,50,000 IDR
Opening Hours
: 9:00-21:00 (Everyday)
6. Potato Head Beach Club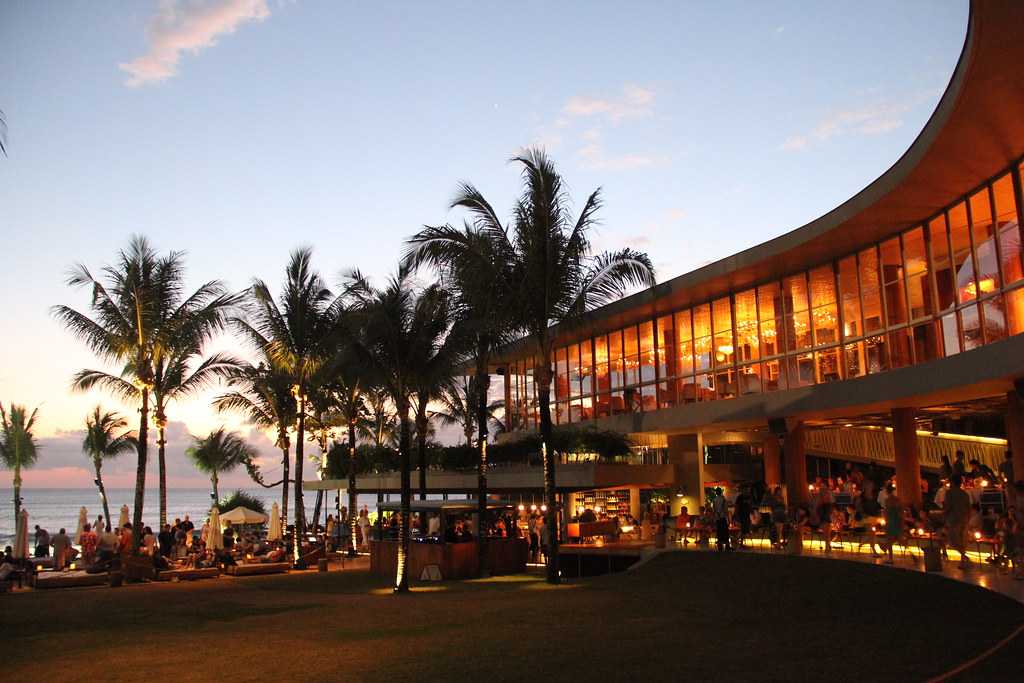 A combination of recipes from the east and west makes the food at Potato Head utterly delicious. The beautifully coloured window shutter architecture gives an ecstatic vibe to the beach restaurant. Being one of the best restaurants in Bali Seminyak, it's the best place to have seafood and watch the sunset over the Indian Ocean.

7. Babi Guling Chandra
A roasted pork dish, popularly known as Babi Guling in Bali, is one of the signature dishes of Indonesia. Babi Guling Chandra is the place where you can get the best Babi Guling in Bali. The restaurant is known for its quick service and is perfect for a quick snack or meal amidst a full-fledged day of sightseeing.
Address:
Beraban, Jl. Teuku Umar No.140, Dauh Puri Kauh, Kota Denpasar, Bali
Cost for two:
1,50,000 IDR
Opening Hours:
08:00-21:00 (Everyday)
8. Rock Bar Bali
If you are looking for a fancy and different dining experience, The Rock Bar in Bali is just the right place for you. Situated in Jimbaran close to Jimbaran Resort, it offers splendid views of the ocean, making it one of the best places to dine in. To get an entry, you must dress smartly!
Location:
Jalan Karang Mas Sejahtera, Jimbaran, Kuta Sel., Kabupaten Badung, Bali
Price for two:
800,000 IDR
Opening Hours:
16:00-00:00
9. Ku De Ta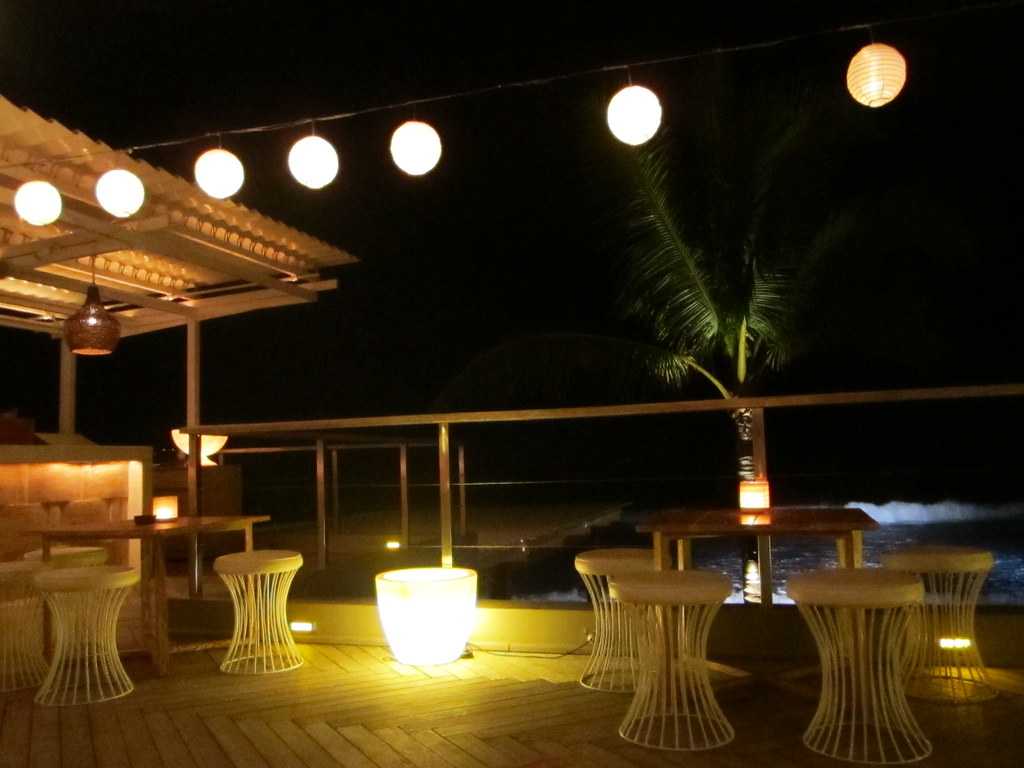 Ku De Ta is one of the most well-known restaurants in Bali which offer both indoor and outdoor seating. The beachfront restaurant is popular for the lazy and cosy vibe it offers. The food is a combination of local and continental cuisines, paired perfectly with their best collection of cocktails.

Address: Kayu Aya No.9, Seminyak, Kuta, Kabupaten Badung, Bali
Price for two: 400,000 IDR
Opening Hours: 08:00-02:00 (Everyday)

10. Peloton Supershop
The Peloton Supershop offers a variety of options for both vegetarians and vegans. It is known to use organic and earth-friendly ingredients and resources to serve tasty and healthy food. It also has an in-house cycle store to ride down to an adventure.
Address:
Jl. Pantai Berawa No.46, Tibubeneng, Kuta Utara, Kabupaten Badung, Bali 80361
Price for two:
250,000 IDR
Opening Hours:
07:30-22:00 (Everyday)Jalan Petitenget No.51B, Kerobokan Kelod, Kuta Utara, Kabupaten Badung, Bali