Who doesn't like luxuriating in a fine-dine experience synonymous to a 'Michelin Star' dine? Being one of the most prestigious marks in the food business, 'Michelin Star' is a benchmark of achievement for every chef. Having this allows you to be on a panel of the best food critics of the world, thus falling into an elite chef/ restaurant category. Even though India is still awaiting its star, it has restaurants worthy of achieving the same.
Want to dine at such a restaurant? Here's a list of Indian Restaurants that offer a Michelin Star experience! 
1. Akira Back, Delhi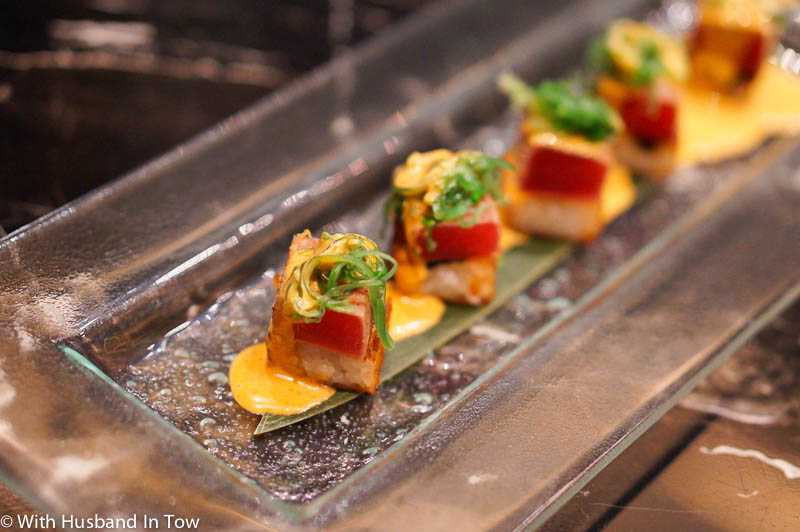 Don't look any further if you're a fan of Japanese with a twist! Akira Back is a Las Vegas spin restaurant with Chef Akira a Michelin star holder,  running the kitchen. The celebrity chef leaves no stone unturned in presenting world-class dishes, ensuring proper Korean flavours singing on the diner's palate. Be ready to expect some drama, theatre or a snap/crackle on your plate on food. With elegance in decor and refinement on the plate, Akira back certainly offers a luxurious dining experience. Yellowtail Jalapeno Carpaccio or the sushi is unmissable here. 
Address: J W Marriott Hotel Asset Area 4, Near Indira Gandhi International Airport Hospitality District, Aerocity, New Delhi, Delhi 110037
Cost for two: INR 5000
Recommended drinks and dishes: Tuna Pizza, sushi, sashimi, cheesecake, Salmon, Chicken Tacos, Rolls.
2. Wasabi by Morimoto, Mumbai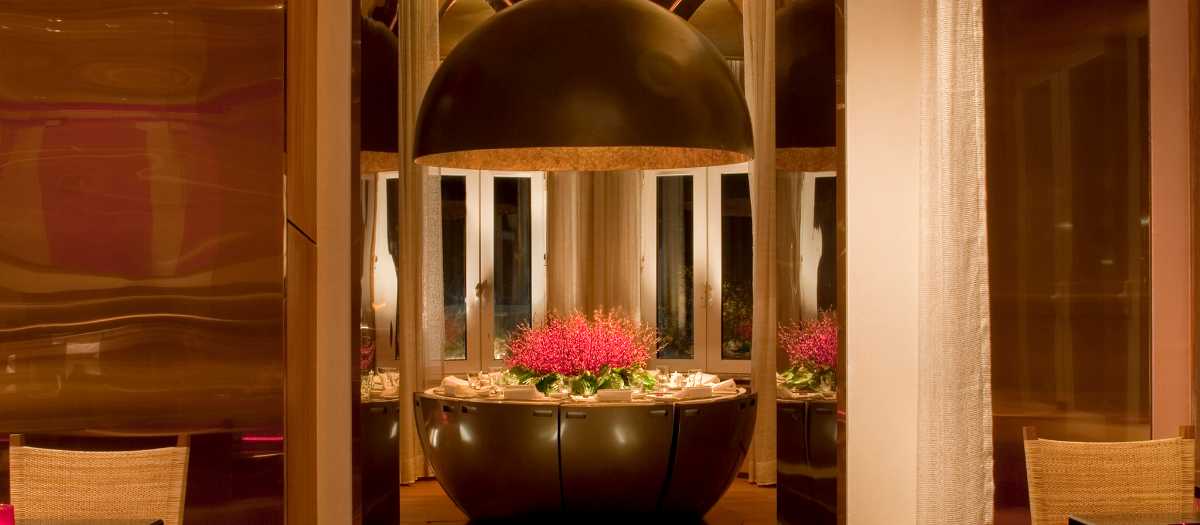 When Masaharu Morimoto racked his mastermind, he created Wasabi! Continental, classy and contemporary, the menu is a graceful alliance of Morimoto's old school cooking days keeping up-to-the contemporary styles and school of chef-thought! Taking charge of Sushi, Sashimi and the Tempura section, his food is the jewel of Japanese cuisine in Mumbai. Setting the Hallmark in the food industry, the food at Wasabi by Morimoto is definitely worth indulging in! 
Address: Taj Hotel, Apollo Bandar, Colaba, Mumbai, Maharashtra 400001
Cost for two: INR 10,000
Recommended drinks and dishes: Sushi, Lobster, Miso Soup, Tempura, Puff Pastry 
3. Megu, Delhi 

Serving Japanese on the rocks, Megu easily tops off the list of the best Japanese restaurants in India. Sticking to the authentic cuisine style, its chef stayed put with the original flavours infusing more elegance and sophistication on the plate. The 'bincho-tan' technique used certainly enhance the aroma of the dish. A branch of the New York Megu with a Michelin star, this one certainly deserves one in India too. With stunning crimson-blue interiors, it's hard enough to not fancy this restaurant. 
Address: The Leela Palace, Diplomatic Enclave, Chanakyapuri, New Delhi, Delhi 110023
Cost for two: INR 5,500
Recommended drinks and dishes: Wasabi Prawns, Sashimi, Scallops, Salmon, Sushi Bar 
4. Le Cirque, Delhi & Mumbai 

The New York franchise, Le Cirque has graced both the capital and commercial capital of the country making it a big hit with crowds holding a fetish for contemporary cuisines. Ditching the dash of French in its dishes, the Indian branches have a commanding Italian taste on its dishes. With the New York Cirque holding a Michelin Star, the Indian restaurants also reflect upon the legendary taste and class of the restaurant. Eating at Le Cirque is both a royalty and a necessity! Don't miss out on the black truffle risotto! 
Address: The Leela Palace, Diplomatic Enclave, Chanakyapuri, New Delhi
Address: The Leela, Andheri-Kurla Road, Sahar, Mumbai
Cost for two: INR 5000
Recommended drinks and dishes: Creme Brulee, Pumpkin Soup, Macaroon, Wine, Scallops.
5. Ziya, Mumbai 

Holder of two Michelin stars in Geneva and London, Vineet Bhatia's brainchild Ziya is the talk of the town in Mumbai now! Serving dishes with European presentations but Indian authenticity, the innovative dishes which weren't very acceptable initially are now accepted with open arms. You can expect anything delicious here. Could you imagine a Chocolate samosa or a Butter Chicken Gravy Ice Cream? Vineet Bhatia actually makes textures and flavours blend finely and we can't help but love these dishes. First-class ambience and recipes with a twist, you'll love Ziya for its flavour toss! 
Address: The Oberoi, Mumbai, Nariman Point, Mumbai, Maharashtra 400021
Cost for two: INR 4,500
Recommended drinks and dishes: Dilli Chaat, Mutton Biryani, Dal Makhani, Matlab Murgh. 
6. Yauatcha, Delhi, Mumbai, Bangalore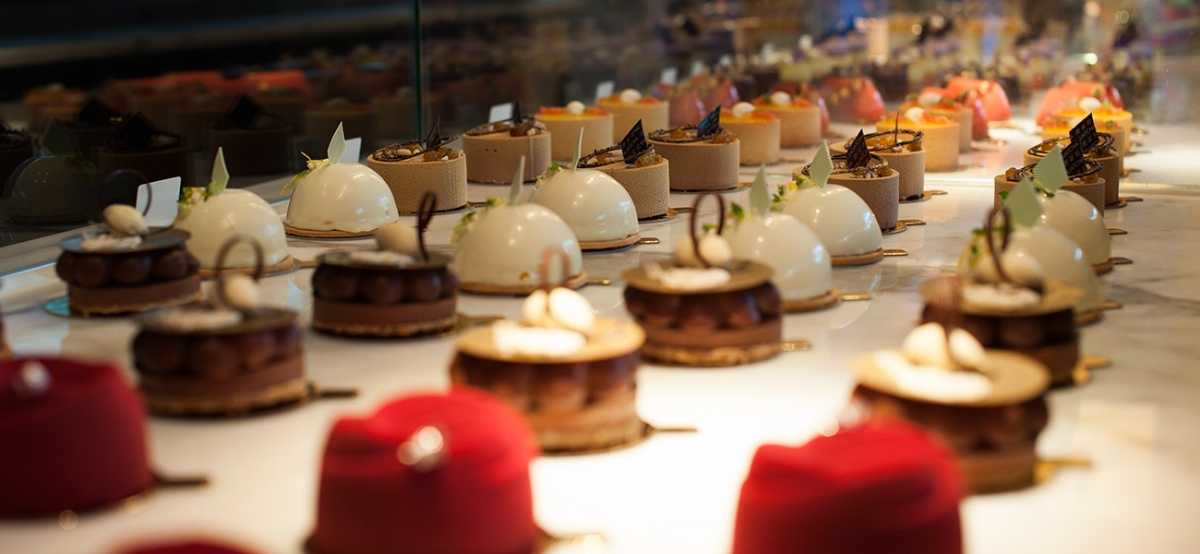 Economical in cost, exquisite in the menu, Yauatcha is an excellent blend of splendid curation and decor! Unparalleled in producing variants, its Cantonese cuisine is heart-warmingly delicious. There's no doubt about the London outlet bearing a Michelin star for this one! There's no better place to down dumplings and Asian greens with a drink. Oh, and the desserts, don't you dare miss out on them! 
Address: Raheja Tower, Bandra Kurla Complex, Bandra East, Mumbai, Maharashtra 400051
Cost for two: INR 2,800
Recommended drinks and dishes: Dumplings, Raspberry Delice, Pork Ribs, Macaroons, Mocktails, Cocktails. 
7. Hakkasan, Mumbai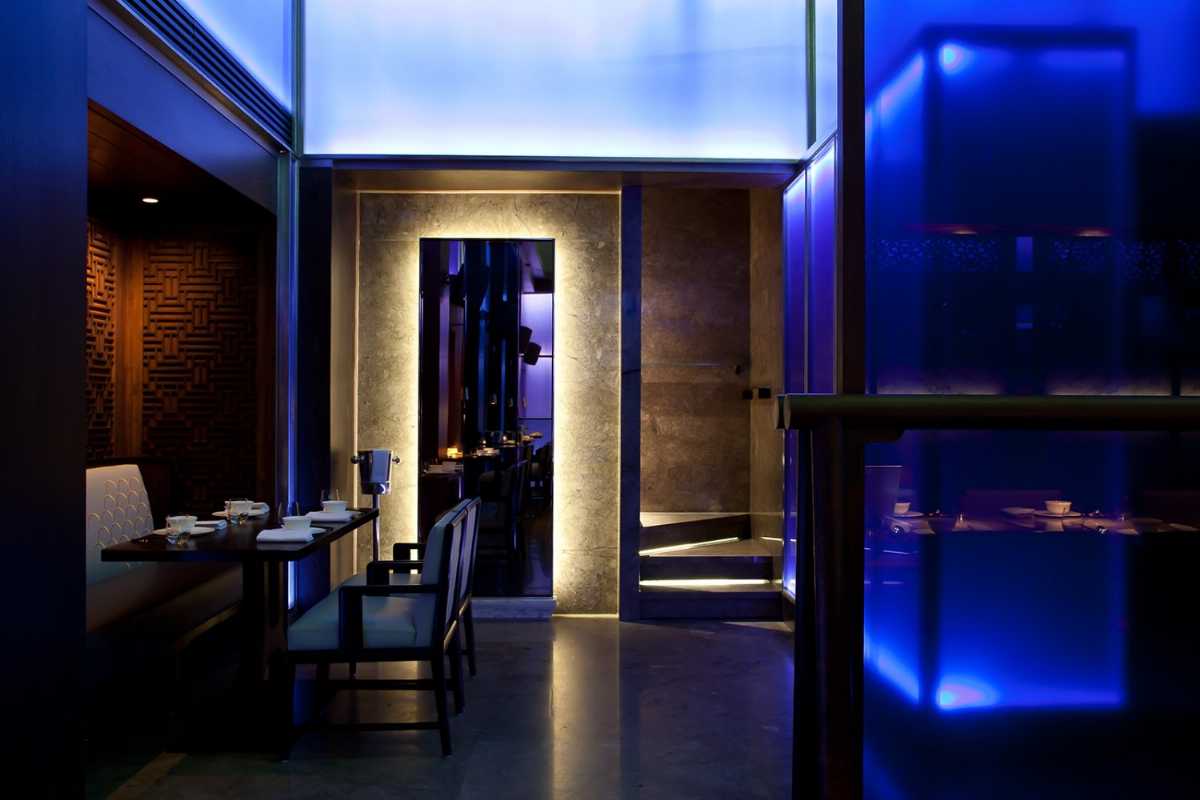 Taking the city by storm since 2015, Hakkasan's Cantonese cuisines turned a rage in Mumbai. With head Chef, Raymond Wong's careful curation of local ingredients in palate perfected dishes will leave you short of words in praise. Pleasing the vegetarians, the veg section of the menu has Chinese options like no other while the carnivores have an array of dishes to devour. Golden Fried Soft Shell Crab' and Stir-fry Tofu and French Beans will make you swipe the plate clean. With understated chic of Hakkasan, you shouldn't miss out on the food trail of the Chinese world. 
Address: 2nd Floor, Krystal Building, Waterfield Road, Bandra West, Mumbai, Maharashtra 400050
Cost for two: INR 2,600
Recommended drinks and dishes: cocktails, chocolate mousse, noodles, dumplings, dim sum platter, carrot cake. 
8. Villa Maya, Trivandrum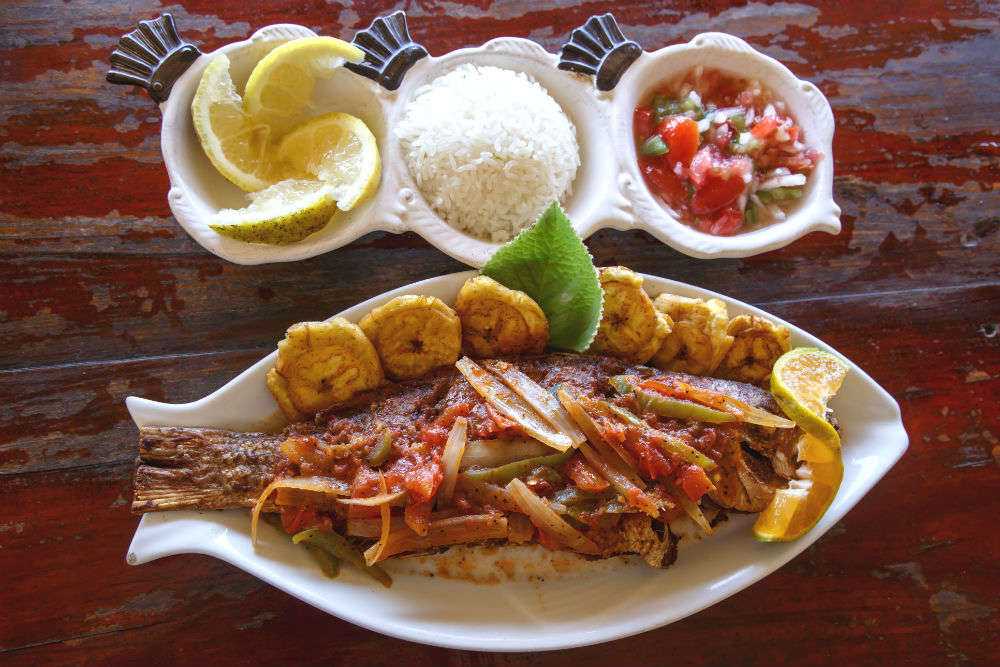 Gracefully serving traditional dishes with a modern twist of Kerala cuisines, Villa Maya offers an exemplary culinary experience in an 18th century Dutch Mansion. Closely competing with a Michelin star eatery, the kitchen includes an artistic mix of spices and textures clubbed together. It's indeed a great restaurant to explore scrumptious seafood and excavate the delectable South Indian vegetarian options. 
Address: Muthoot Sky Chef, No-120 Palayam Airport Road Near, Vallakkadavu, Thiruvananthapuram, Kerala 695008
Cost for two: INR 1500 
Recommended drinks and dishes: Steak, Sea Food, Fish Curry, Veg Platter 
9. Arola, Mumbai 

Owned by the two Michelin Star chefs Sergio Arola, his Indian venture on food includes a dash of Spanish flavours. Not served plaintively on a plate, the dishes at Arola involve drama which parallels molecular gastronomy as that's the concept of Sergi's restaurants abroad too. Holding the best European food in the city, chefs have their own spin to each classic variant which has undoubtedly turned out to be a hit! Of course, the vibe is super pleasant and upbeat with the bar being the prime highlight! It sure is an eye-popping restaurant. 
Address: Juhu Tara Road, Uditi Tarang Housing Colony, Juhu Tara, Juhu, Mumbai, Maharashtra 400049
Cost for two: INR 4000
Recommended drinks and dishes: Patata Bravas, Tapas, Gin 
10. India Accent, Delhi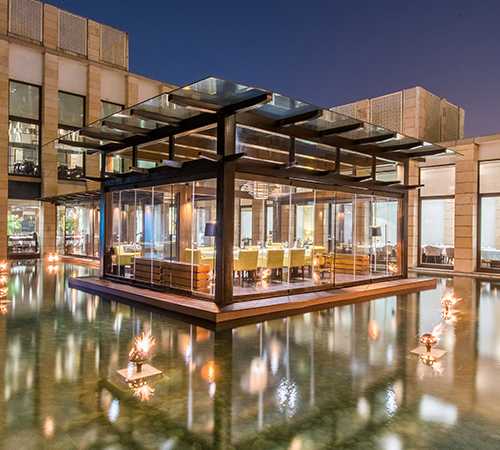 The restaurant is known for its take on Indian dishes. Chef Manish Mehrotra has created an opulent eatery with some unforgettable recipes. It gives a panoramic view of the waterfront and pleases everyone as soon as they step foot into the restaurant with its floral decor.  Hosting humble spins on delicacies of different regions of India like the 'Puchka Five Water' from Kolkata or the Turmeric Rice from South India, each dish is prepared with great elegance and modern techniques. We certainly can't complain about Indian Accent at all! 
Address- The Lodhi, Lodhi Road, CGO Complex, Pragati Vihar
Cost for Two- INR 5,000(approx)
Recommended Dishes and Drinks- Butter Chicken Kulcha, Pav Bhaji, Wine, Dal Makhani, Chaats, Naan, Cocktails
So as these restaurants offer a 'Michelin Star' resembling experience, let's head out on an exemplary food trail and hope that India soon gets the restaurant boasting the 'Michelin Star' hallmark soon! 
Have you been to any of these? Let us know in the comments section below!