India
boasts of its diverse cultures and cuisines and winter food in India is no different. With the approaching winter season and increasing appetites, it's time to prep-up and indulge yourself in deliciously warm delicacies, reserved especially for the cold season. Ditch calorie worries, just dig into the freshly prepared plates of food for winter in India!
Here's a list of winter season food in India that you can gorge on:
1. Gajar Ka Halwa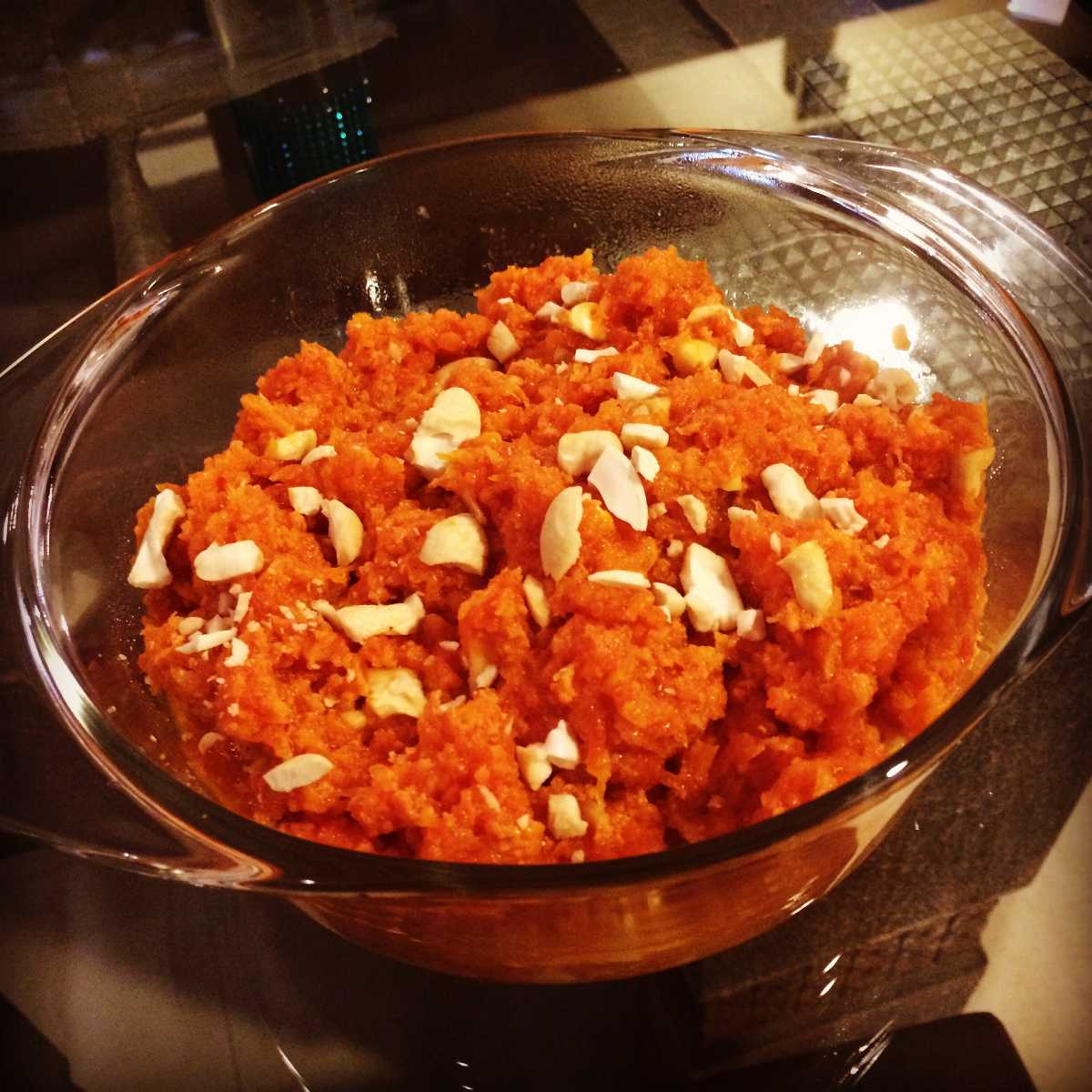 The famous Gajar ka Halwa is the go-to dessert during the winter in every household. Just the sight of the piping hot-halwa immersed in ghee makes you salivate. The added dry-fruits on top are just irresistible. Gajar ka Halwa is a winter preparation due to the availability of the best carrot produce in this season, and it is definitely worth the wait throughout the year!
2. Sarson ka Saag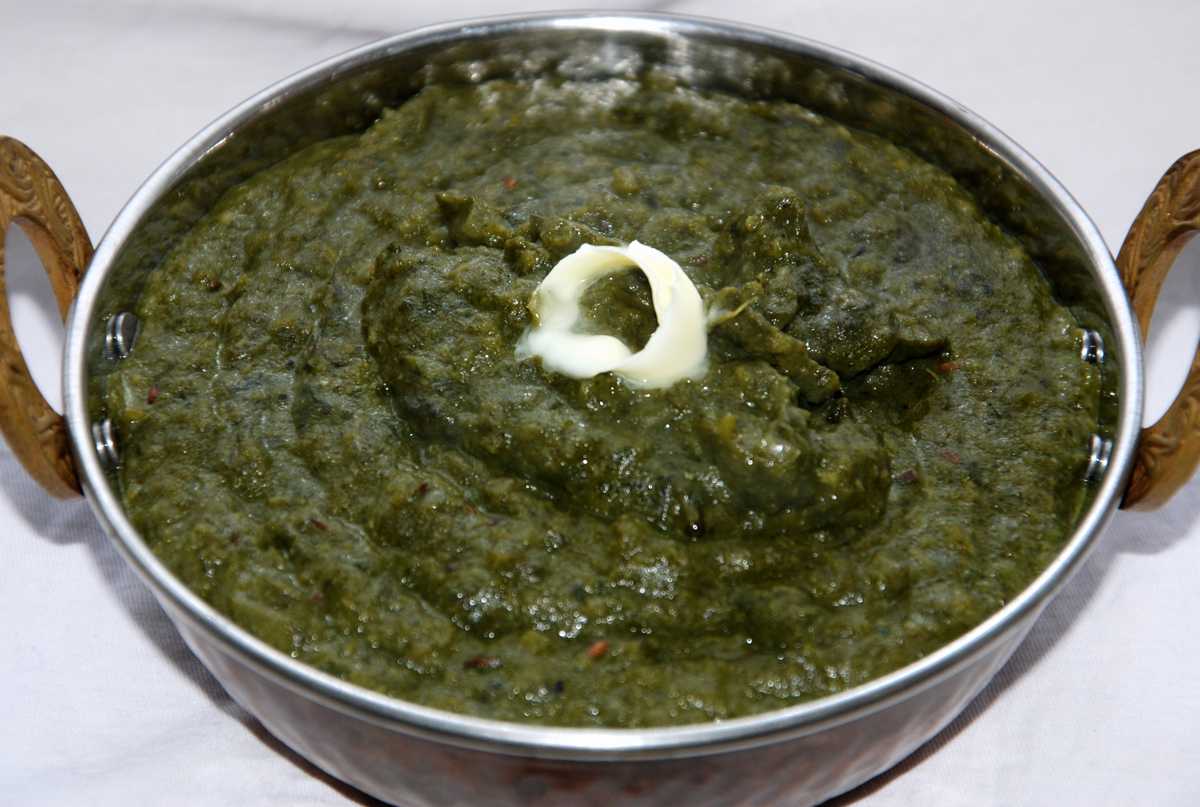 Another winter-special, Sarson ka Saag is a preparation of green sarson leaves, best served with Makke ki roti is a much-awaited delicious Punjabi delicacy. This traditional winter dish in India is incomplete without a dollop of white butter on top. The saag is not just a flavoursome package but also is a whole bunch of nutrition. Mothers are happy to feed you Sarson ka Saag, and you can't resist it either.
3. Thukpa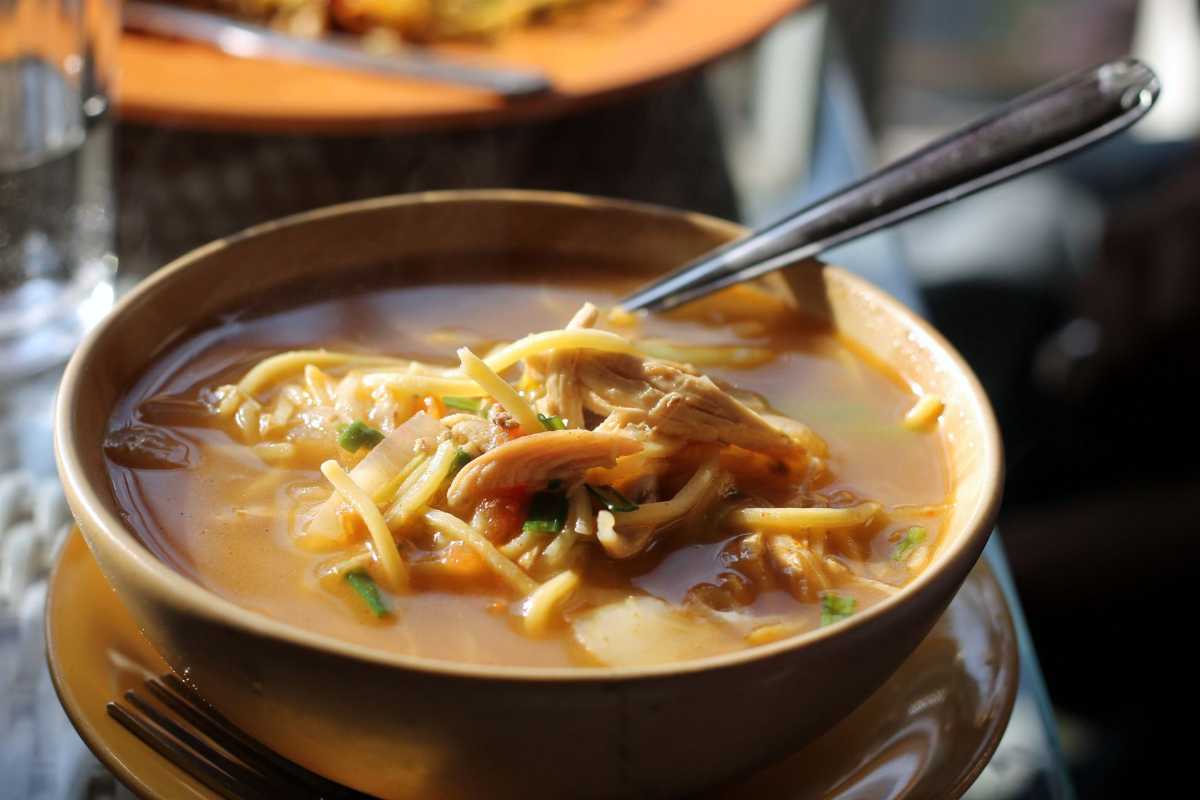 Thukpa is an Indo-Tibetan noodle soup with a flavourful broth and this piping hot veggie bowl is perfect to keep you warm and cosy. It has certain variants- the Nepalese Thukpa is spicy whereas some preparations are subtle with a dash of garam masala. The noodle soup concept sits well on the palate and is a perfectly appetising bowl of comfort as food in the winter.
4. Gushtaba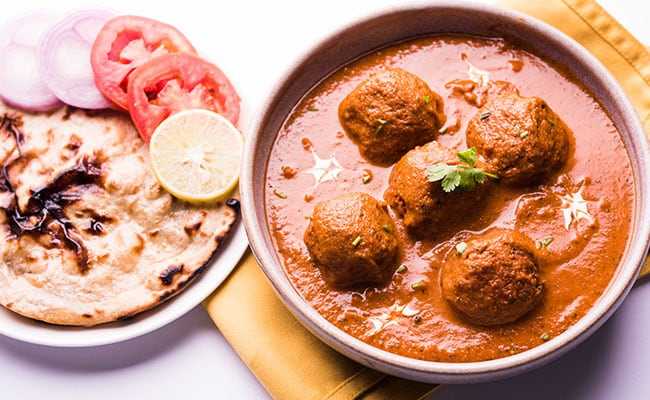 Gushtaba is king of the Kashmiri cuisine and this winter food in India needs several steps of preparation before being served. Refusing the Gushtaba would be an insult to the host. A dish of minced mutton balls cooked in royal spices and curd, the savoury generally takes the dessert's place at a Kashmiri restaurant. Served at the end of the meal, the Gushtaba is extremely rich, heavy and perfect for the winters!
5. Undhiyu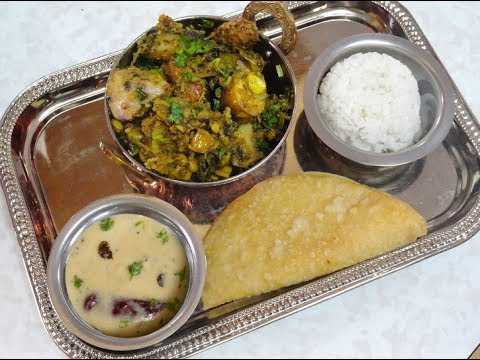 Undhiyu is a dish that takes hours to make but the effort that goes into the making of it definitely pays off at the end. Mixed vegetables, fenugreek, lots of ghee and spices are what comprises of this wintery-Gujrati delicacy. Winter foods are traditionally rich and indulgent, but Undhiyu is not one of these dishes and is such a good example of healthy winter food in India.
6. Sakarkand Rabdi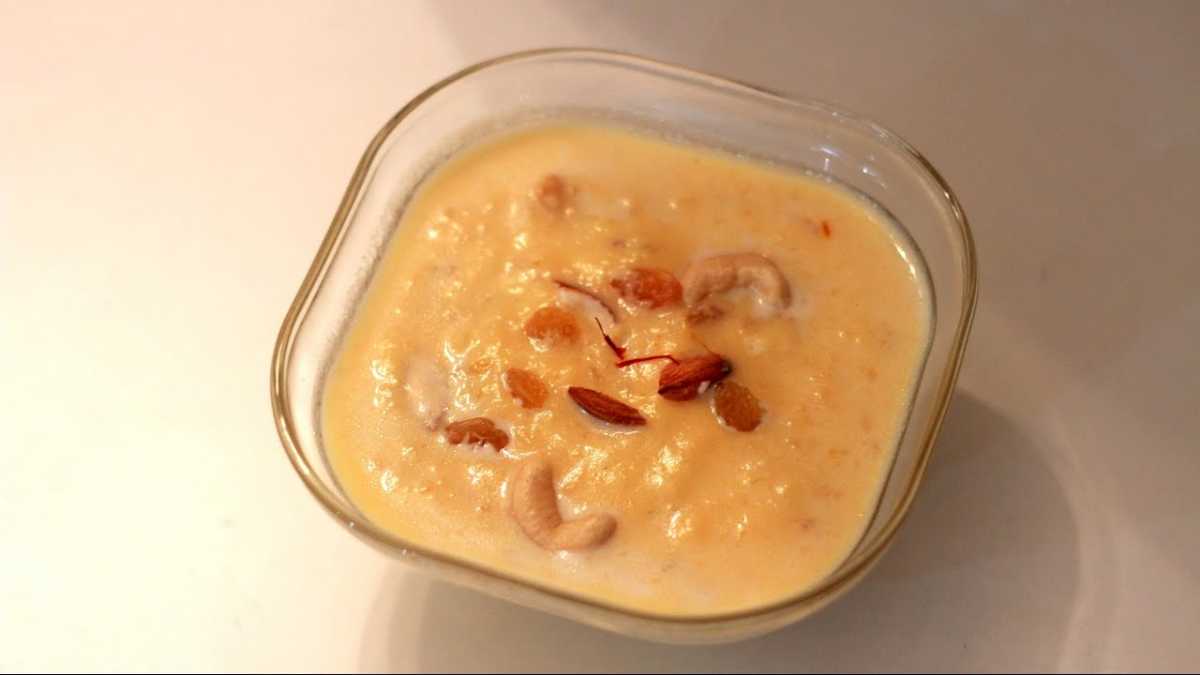 Rabdi makes for an all-time favourite Indian dessert and Sakarkand or sweet potato rabdi is a winter speciality. It has significant nutritional contents given the generous amounts of milk, sweet potato, saffron and cardamom that go into it. Sweet potato is a perfect substitute for the health-conscious as well so wrap around your blankets and gorge on this super-sweet dish.
7. Nolen Gur Sandesh, Rasgulla and Rasmalai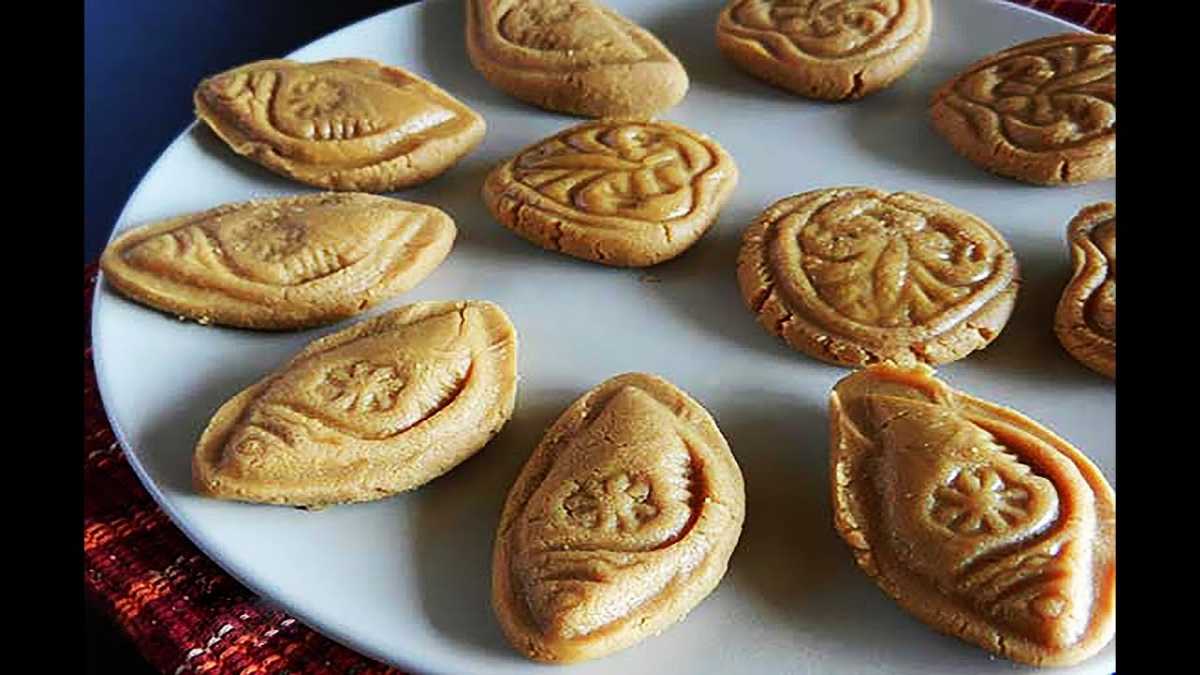 Date Palm Jaggery is found only in winters and is a blessing for Bengali sweet-lovers. The Nolen Gur Sandesh, Rasgulla and Rasmalai are to die for! The sweet-goodness of the mouth melting mithai accompanied by some delicious Rabri or Rasmalai is just perfect for your sweet-winter pangs. It is a staple Bengali dessert found particularly during the winters.
8. Gond ka Ladoo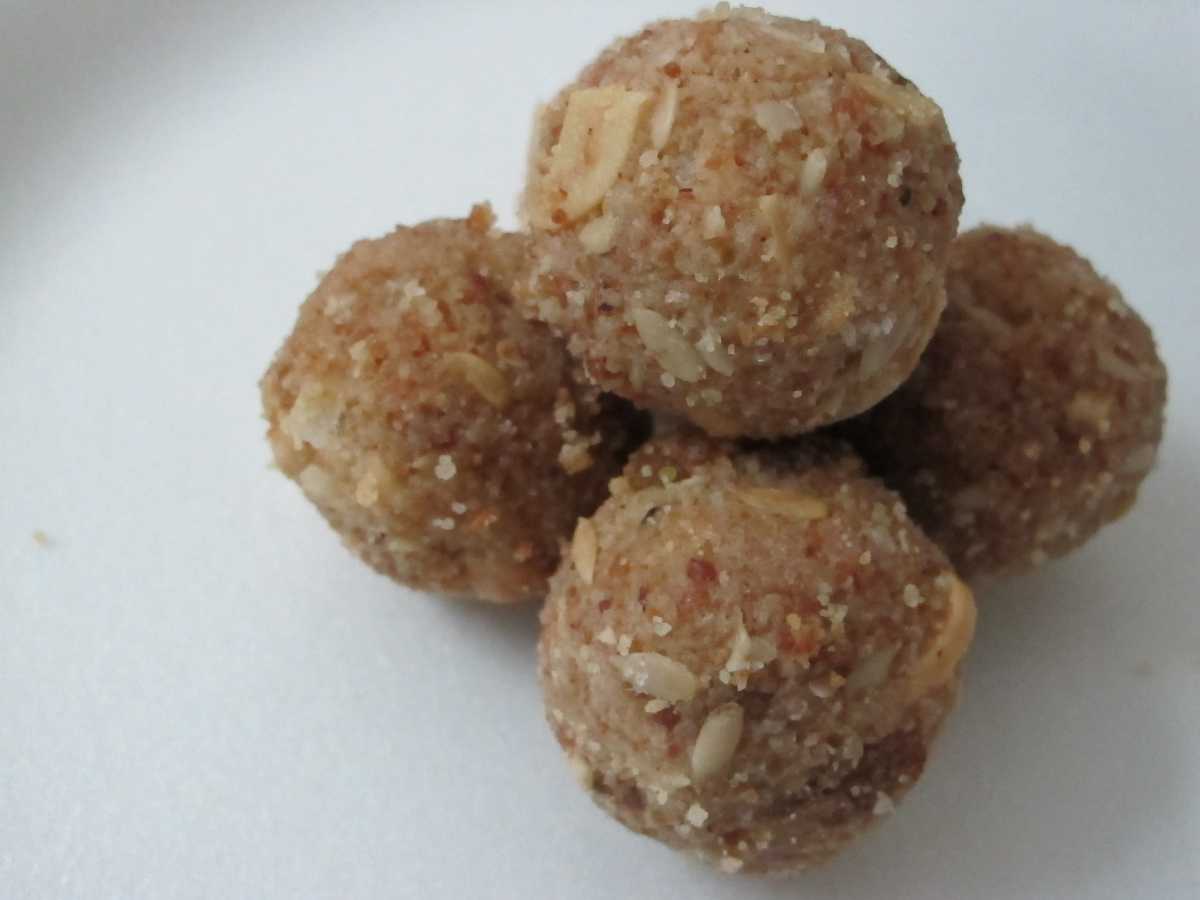 Gond Ka Ladoo is made out of edible gum extracted from tree barks. This is one such dessert that you can eat throughout the year but can use its special nutritional powers to beat the chills of winter. The Ladoo can keep you warm since it is said to be super heaty, thus heating your insides. Once prepared, it can be kept for quite a long time, sometimes even for months.
9. Beetroot Thoran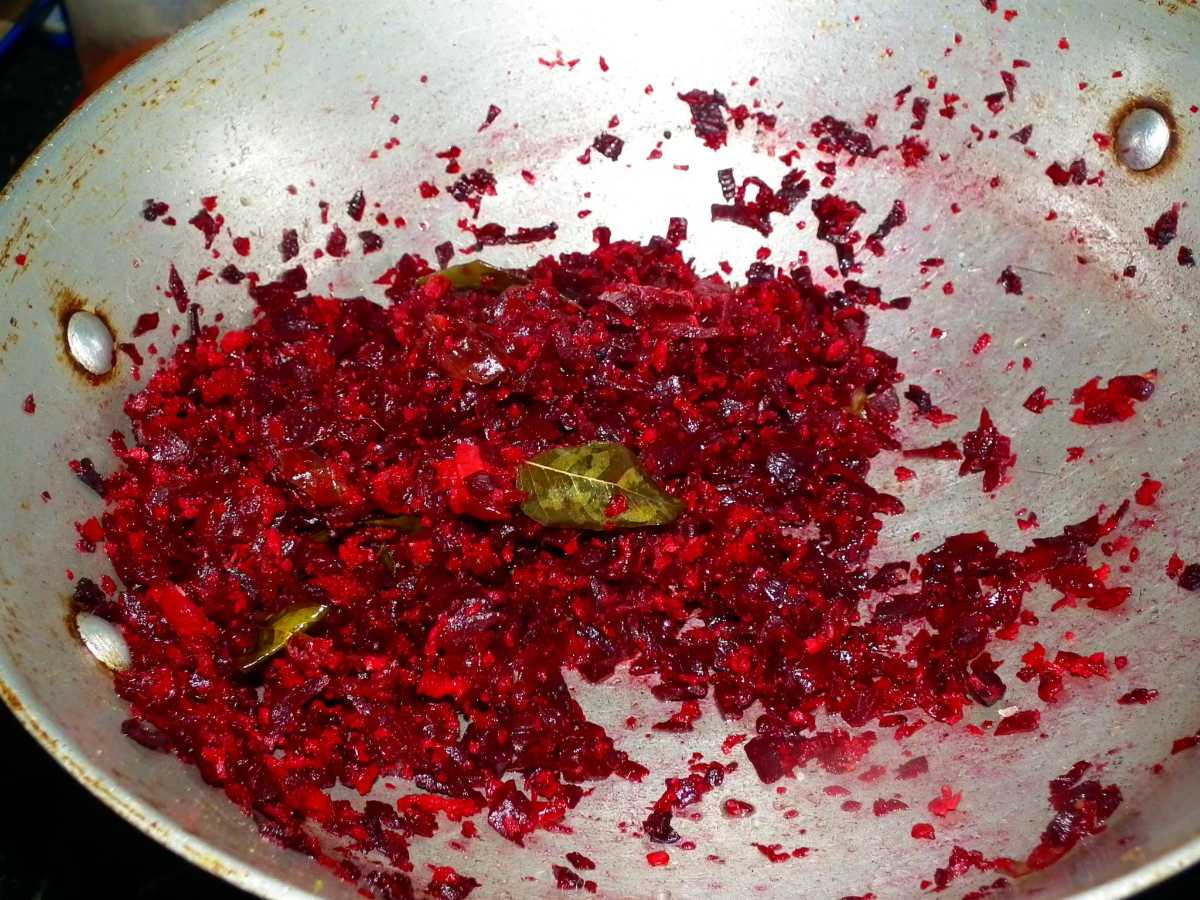 A perfect accompanist to your rice meals, Beetroot Thora, is a South Indian winter speciality packed with a whole lot of nutrition and flavour. Thoran is cooked with chillies and Haldi, and the beetroot is stir-fried along with the spices to complete the dish. It is said to be a winter dish because it has a perfect blend of sweet and spicy, which is just the remedy for the chills!
10. Nihari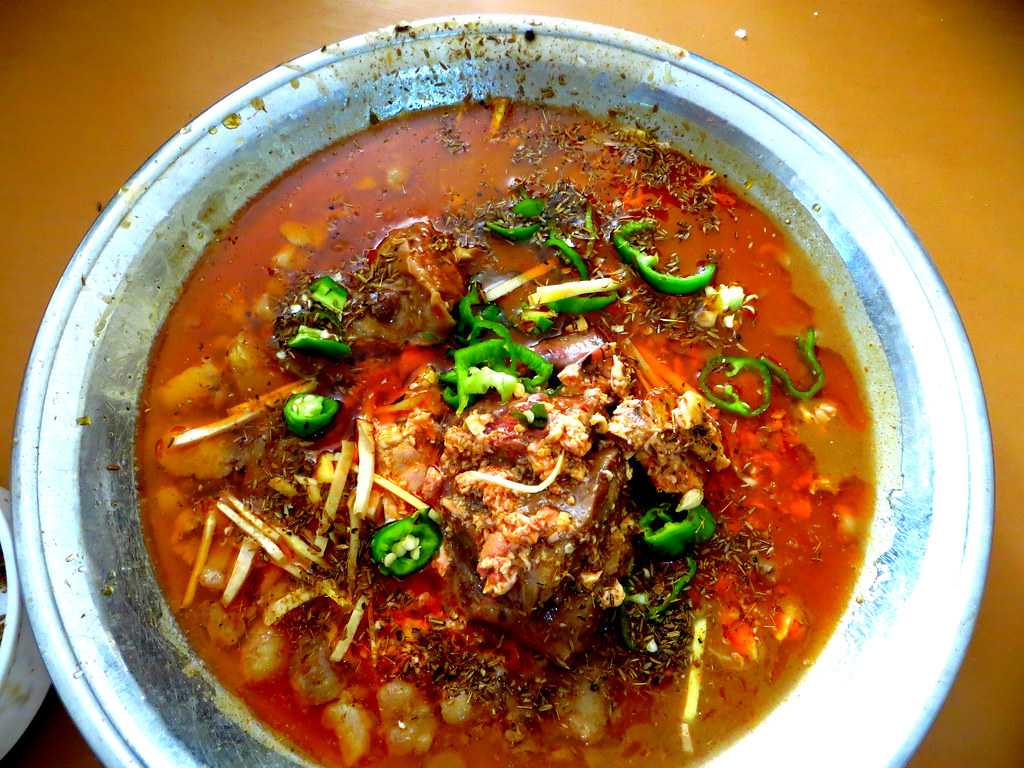 Nihari is a dish cooked with beef, mutton or chicken and is a soup curry usually consumed for breakfast. This spicy winter food is prepared overnight and had with puris, makes for a hearty indulgent breakfast. The dish takes all night to cook until the meat turns soft and tender, which swiftly melts in the mouth. With hours of effort dedicated to the dish, the delicacy is simply irresistible. You can afford to eat such an indulgent meal only on a crisp winter morning.
11. Rogan Josh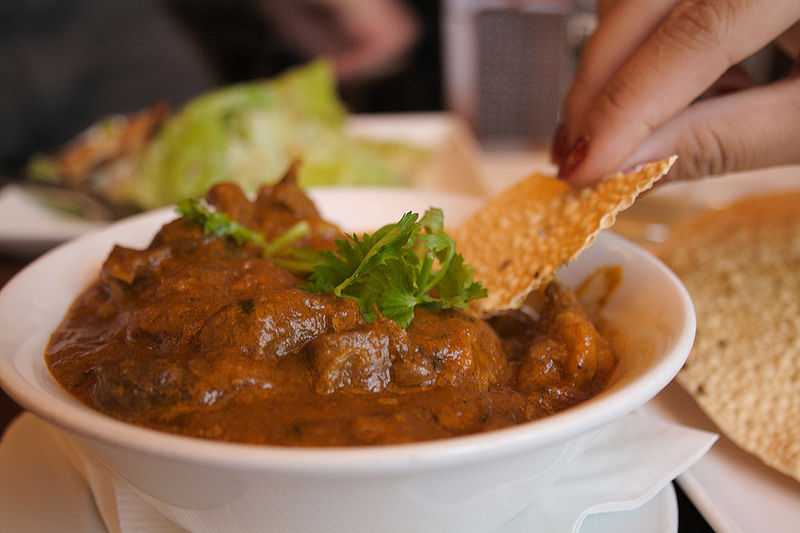 Rogan Josh is a perfect mouth-melting mutton preparation. The piping hot dish served with the richness of lip-smacking Kashmiri spices is sure to warm up your insides and make you feel super cosy. Serve this with a good roti or jeera rice, and you will have a nice hearty meal.
12. Lapsi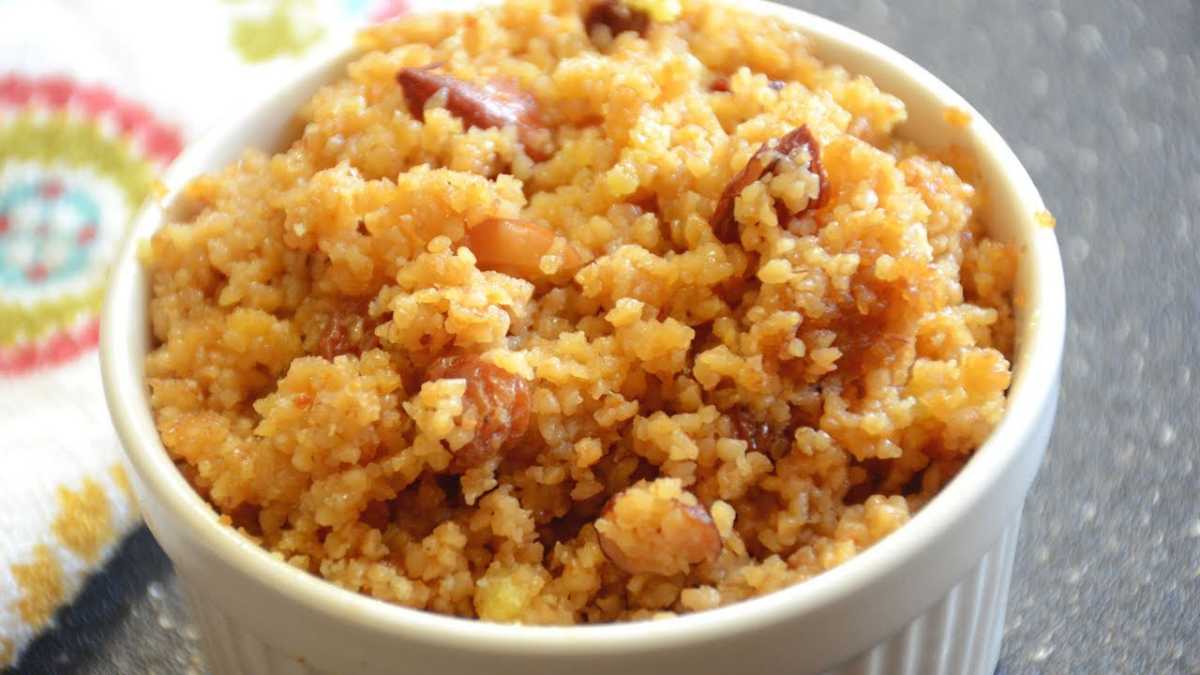 Lapsi is a breakfast sweet consumed especially in
Gujarat
and parts of
Rajasthan
. There are certain variants of lapsi available in different parts of the country. A generous amount of ghee, dry fruits, broken wheat, and raisins are put into the dish. It is a great breakfast delicacy to keep warm throughout the day.
13. Til Pitha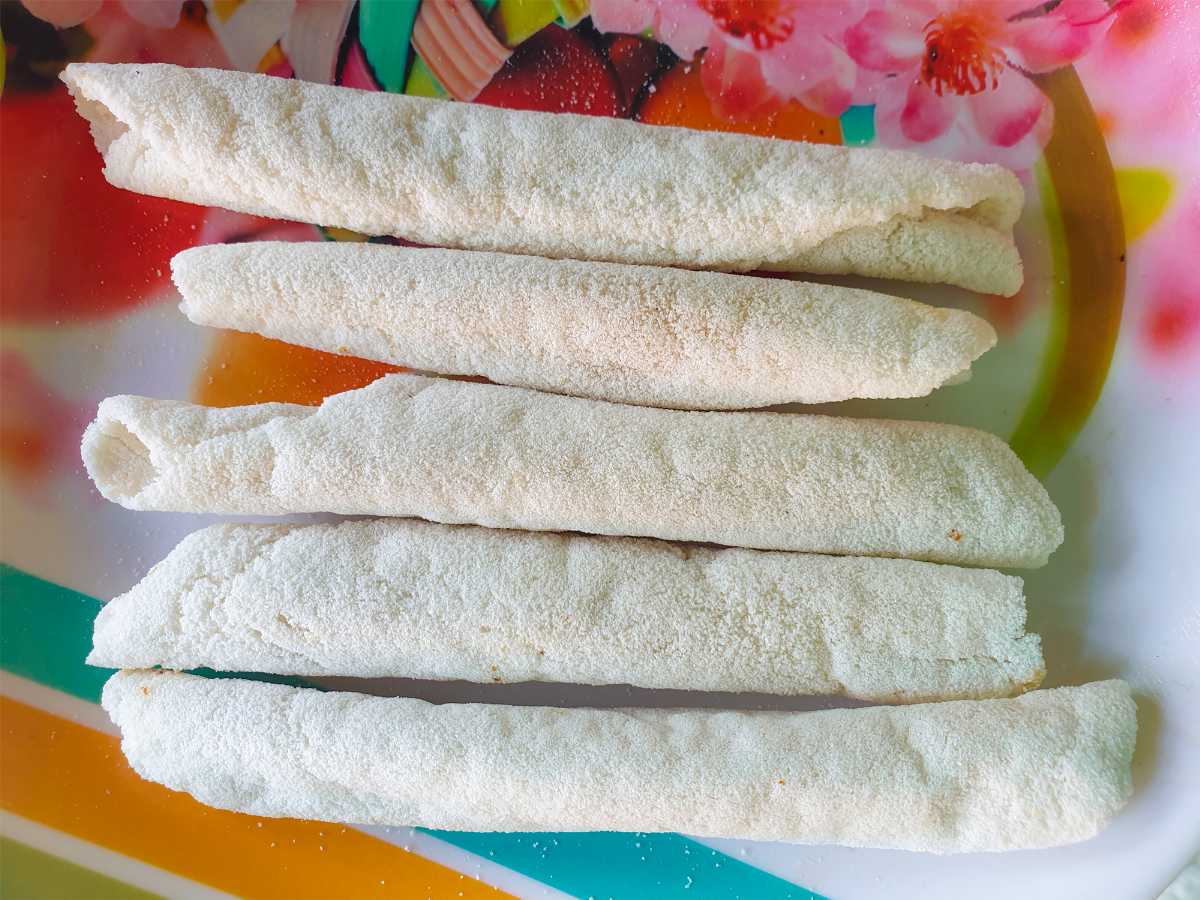 Til pitha is an Assamese sweet dish. It's a kind of pancake stuffed with sesame seeds and jaggery. Since the best of jaggery is found in winters, til pitha is best prepared and served as a winter food in India too. It's a combination of soft and crunchy and is relished at any time of the day.
14. Carrot Poriyal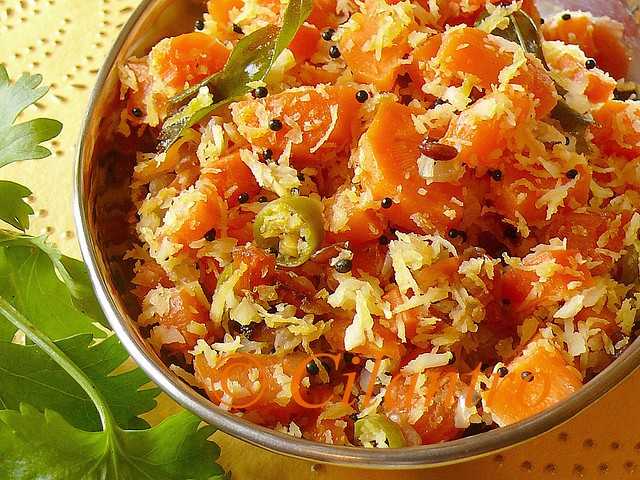 Carrot Poriyal is a South Indian spin to the beans Poriyal dish. Extremely delicious, fresh carrot goes into the making. Carrots are stir-fried with a whole lot of spices mixed with some chilly paste, cumin seeds, and freshly grated coconut. The sweetness from the carrots and the spice from the chillies gives it a perfect balance and makes for a good side dish with any Indian meal.
15. Chikki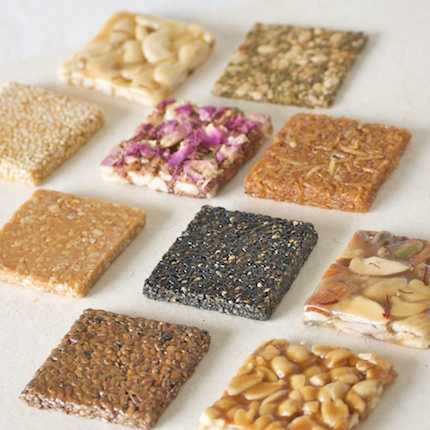 The Indian nutritious bar of nuts and jaggery is a perfect crispy dessert. You can ditch your chocolates for this healthy sweet substitute. It serves as a snack, a good dessert or just something to munch on while you beat your boredom. A chikki a day is sure to keep the winter chills away!
16. Raab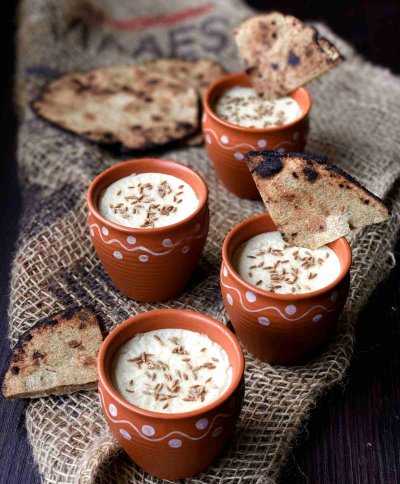 Another winter drink, raab is a chilli beverage balanced with the right amount of millet flour and sweet. Raab is great to boost immunity. You can definitely get the chilly-hit on the first sip itself! However, this traditional Gujrati and Rajasthan drink just can't be put down at one sip.
17. Panjiri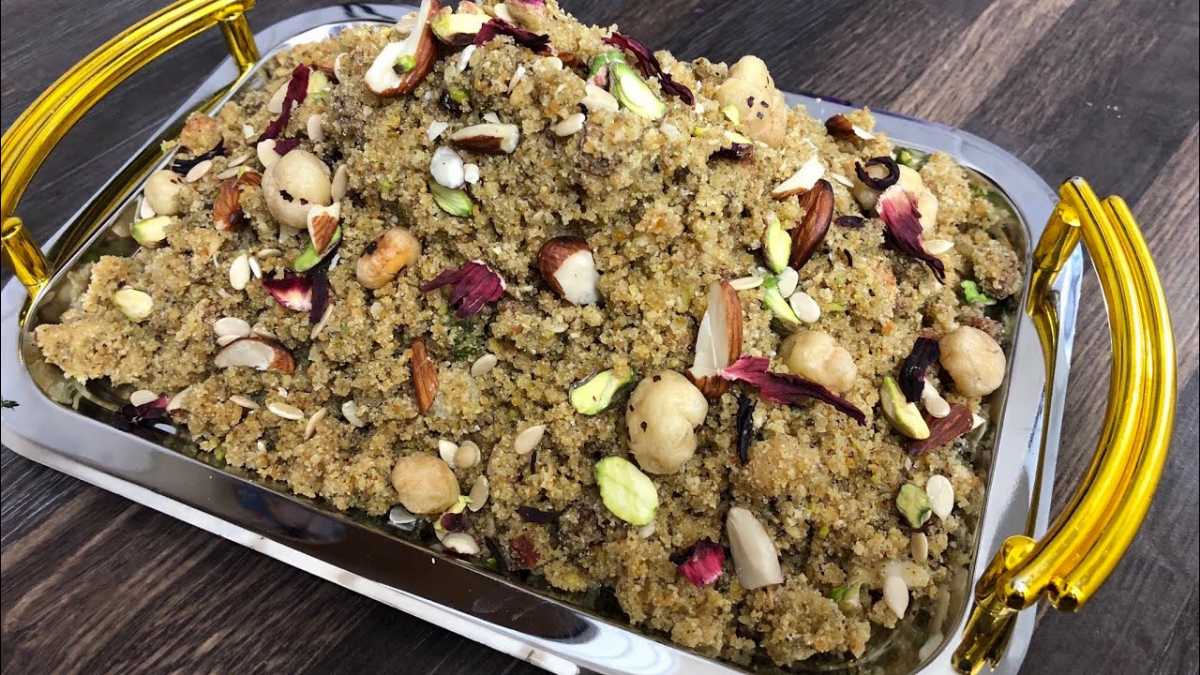 Panjiri is a delicious wheat mixture of ghee, sugar, and lots of almonds. You can keep eating it without realising the amount you've gorged on. The goodness of ghee and nuts will keep you fit and glowing during the winters, so why just stop at one serving?
18. Paya Shorba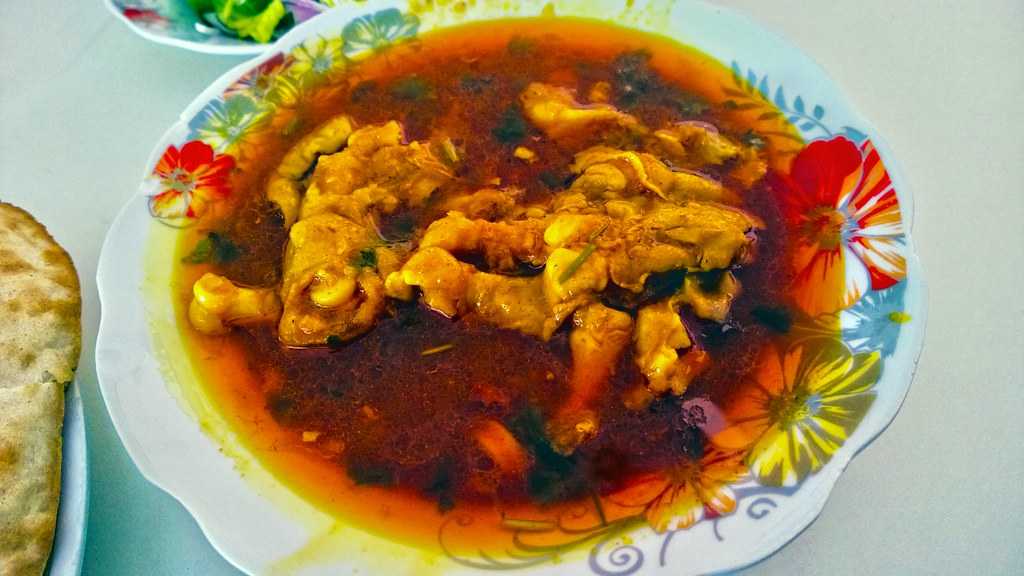 A mutton soup dish, Paya Shorba is a non-vegetarians winter delight! Aromatic and flavourful spices added with lamb trotters in the soup is just a heart-warming dish. It's super easy to prepare and also makes for the perfect bowl of hot soup and is a favourite winter food in India.
19. Methi Pakora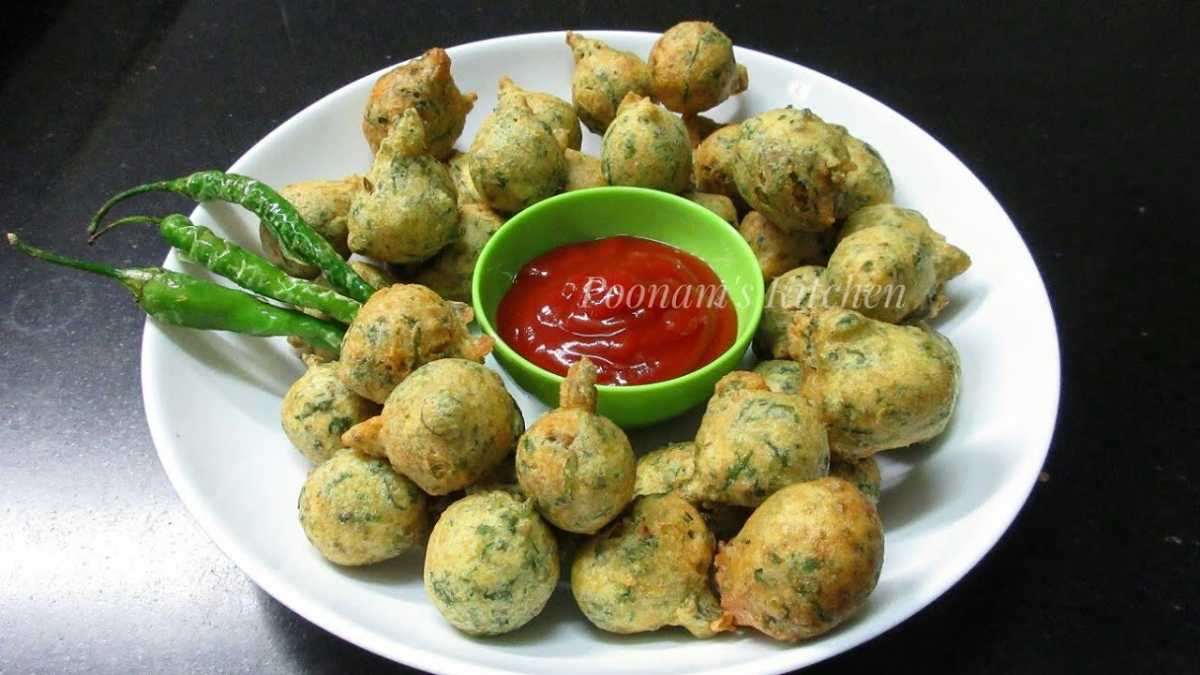 With the availability of the best methi produce in winters, seizing the opportunity of eating pakoras with a hot cup of Chai is very important. Methi pakoras are irresistible, and there isn't any limit to eating them. You need to eat to your heart's content until next winter.
20. Malai Makhan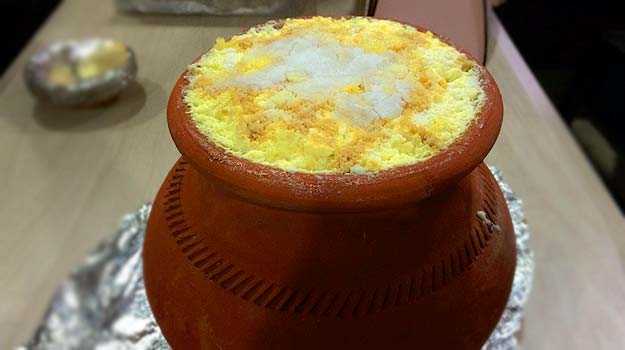 Malai Makhan, also known as Khimish or Daulat ki Chaat is a seasonal beverage available between October and March. Rich in preparation, lighter in taste, this drink is made by churning milk and cream until it evolves into a feathery-froth. It is finally embellished with dry fruits, khoya, or saffron. It makes for a great early morning winter drink with a hearty breakfast.
So now you know what winter food in India to keep you warm and fuzzy. Don't miss out on the opportunity to eat as many winter dishes you can so that you don't have to wait until the next season.
Which is your favourite winter dish? Share your memories attached to the dish with us in the comments below