You enter a market, and what all you feel is the fragrance of food shooting up your appetite. You stop by to have that mouth-watering Paani Puri, the Dahi Bhallas, the Chaat Papdi and the next moment you see yourself in the paradise of flavours. Until you feel the rush of spices inside you, you haven't had something you could call Street Food. And, Indian Street Food is something that could bring a Tsunami of simple yet exotic flavours within you. You may visit countries and try their prominent street foods, but we bet the taste won't match the one you'll have in the Indian Continent. As diverse as is the country, it experiences a manifold of cuisines, each having at least one speciality of Street Food.
So hang on as we give you major street food goals with the top Street Food of India:
1. Aloo Tikki, The Delectable Street Food in India

Be it a wedding, a house party, a market stroll, or a visit to the mall; everything is incomplete without having the delicious Aloo Tikki. Though its exact origin is unknown, you'll find it in every corner of the country. No matter you find any other street food item or not, Tikki is something that'll catch your glimpse every time you are on a street food stroll. The mashed potatoes mixed up with spices are fried to get hot and crispy Tikkis. Sometimes served with Tamarind chutney and sometimes with a combo of tamarind and mint, this dish is a bomb of flavours. There are a few vendors who also garnish the dish with reddish and onion adding more to its taste.
2. Puchkas, the Tiny Bombs from Bengal

Also known as Gol Gappas and Pani Puri, this tangy, minty street food dish is the best solution for all your mood swings. Crazily loved by the Indian Women, puchkas taste the best when eaten from a roadside stall. No one could ever think that the filling of mashed potato and boiled chickpeas dipped into the coriander water and tamarind paste would taste so heavenly. Also, the spicier it gets, the better it becomes. So waiting for what? Grab some for yourself by from your nearest street vendor.
3. The Famous Vada Pao of Aamchi Mumbai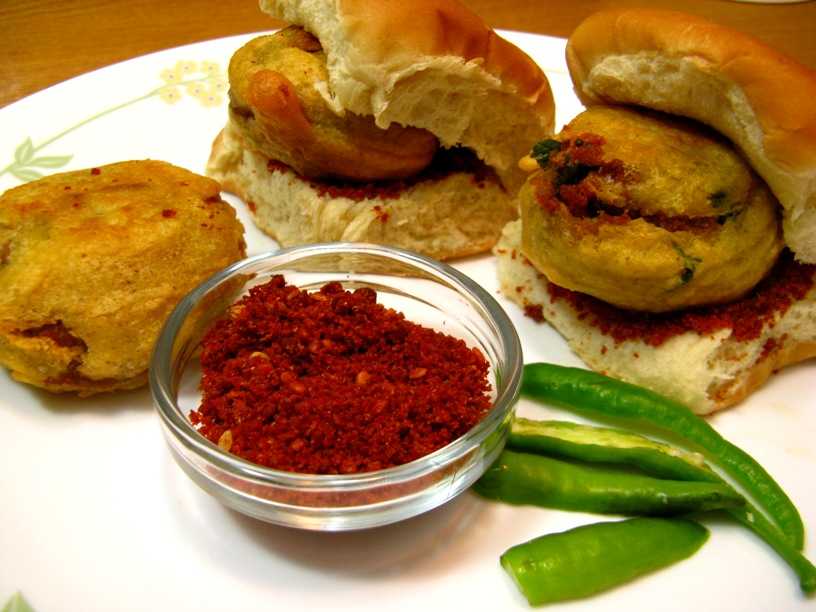 Every Mumbaiker's quick bite, Vada Pao is an Indian Style spicy burger. From a school student to an elite businessman, everyone makes a pit stop at a vada pao stall irrespective of what time of the day it is. This is an authentic Marathi dish that heats up your belly, all thanks to the spicy chillies inside it. To add more to its taste, Vada Pao is served with different chutneys, coriander being the most common one. When in Mumbai it becomes necessary to have one.
4. Dabeli of Gujarat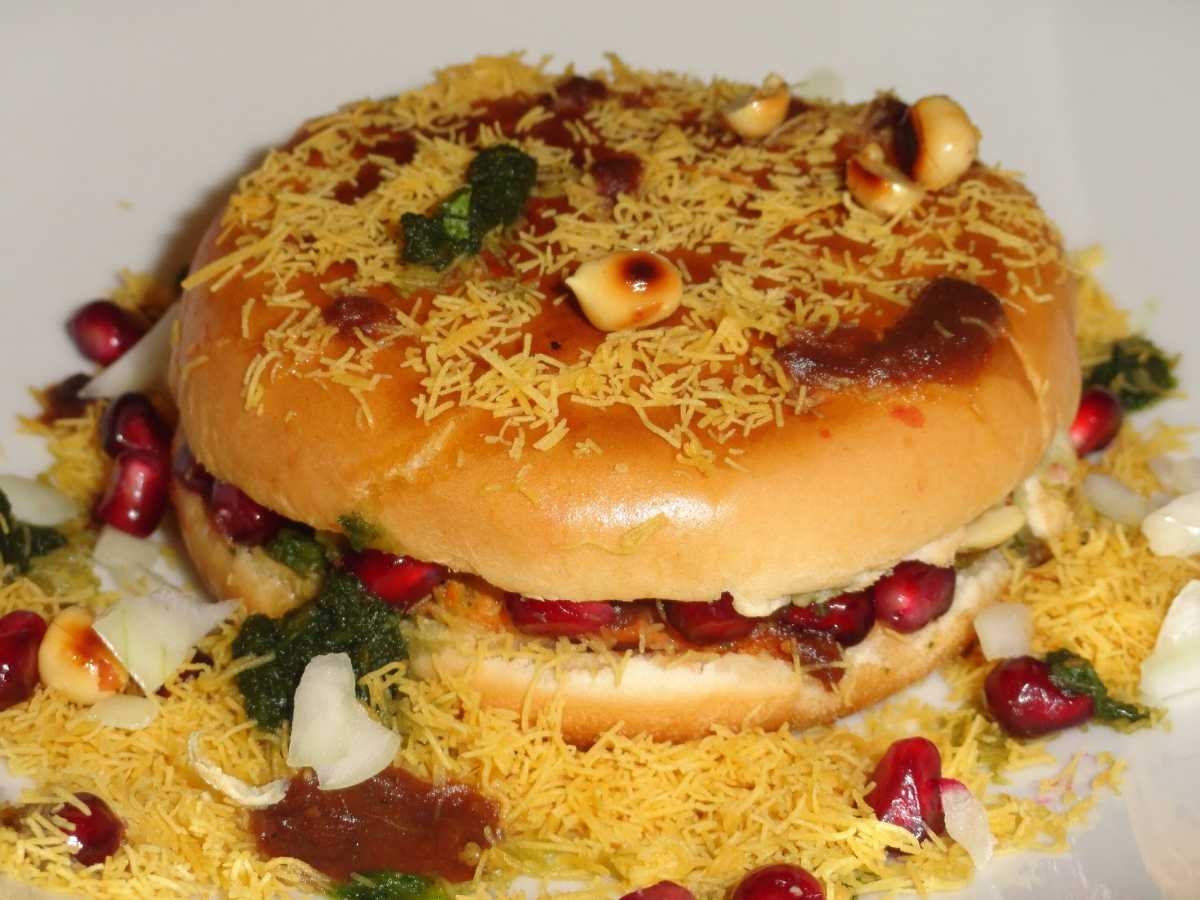 Badeli is a snack food having its roots in Kutch. You'll be surprised to know that around 20 lakh dabelis are consumed per day in the region of Kutch. It is a spicy snack prepared as a mixture of special dabeli masala and boiled potatoes which is then put into a burger like a bun also known as 'ladi pav'. The dish is accompanied by different chutneys like garlic, tamarind, date, chilli, etc. The garnishing of roasted peanuts and pomegranate add seven stars to its taste. Served with namkeen, the aroma of spices in Dabeli will surely hook you to a nearby stall, making you drool over this street food dish.
5. Lakhanpur De Balley straight from Jammu and Kashmir

Apart from the entry point of the state, Lakhanpur is also known for its delicious 'Bhalley'. It is a fried snack prepared from pulses served with green chutney and shredded radish. The tangy aroma and mix of spices make this dish one of the most edible street foods throughout the country. As soon as you enter the Lakhanpur lane, you'll see several vendors selling the delish delicacy. This would surely make your breakthrough the street eating stigma, and you'll dig into the yum Bhallas.
6. Momos, the King of Street Food in Delhi

If you are in Delhi, you won't find a single street that doesn't have a momo stall. Momos in Delhi are as famous as Nick and Priyanka's wedding is on social media. Though it is a Tibetan Dish, the North Indians here love it to the core. Adding the twists of masalas and stuffings, a massive variety of momos are sold in the state. Every shop or stall you visit will at least have four types of Momos. From Dolma Aunty's Momos in South Delhi to Momos Point in North Delhi, you'll find hundreds of varieties of this one particular dish. You can't resist the hot piping stuffed dumplings. Mutton, Paneer, Wheat, Tandoori, Fried, Gravy, etc. you name the type, and it will be served. No matter how much you eat these, they'll never be enough!
7. Akki Rotti from Karnataka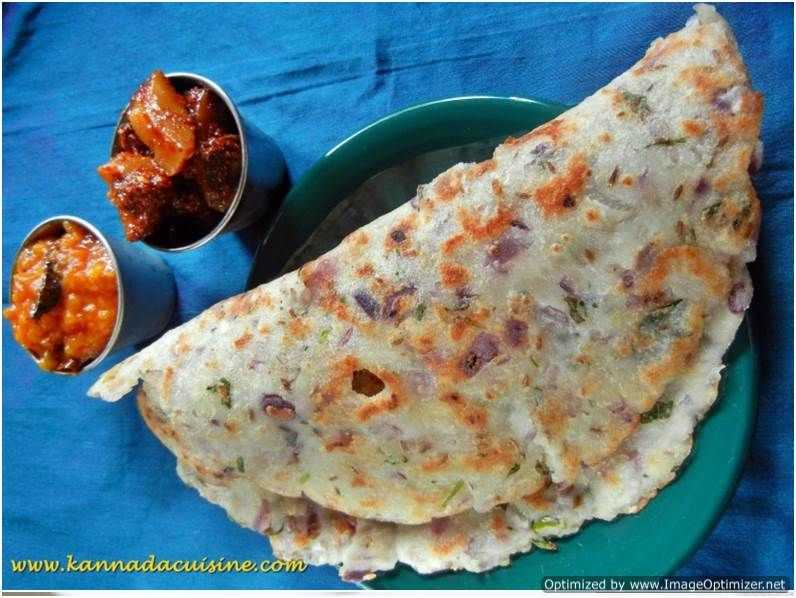 The staple breakfast of the people in Karnataka, Akki Rotti or the rice bread is one of the favourite dishes when it comes to eating from roadside stalls. People start flocking to the stalls serving the Akki Rotti before they begin with their office work or college lectures. This quick bite can also be feasted as an evening snack served with coconut chutney and hot tea.
8. Mirchi Bajji from the Land of Charminar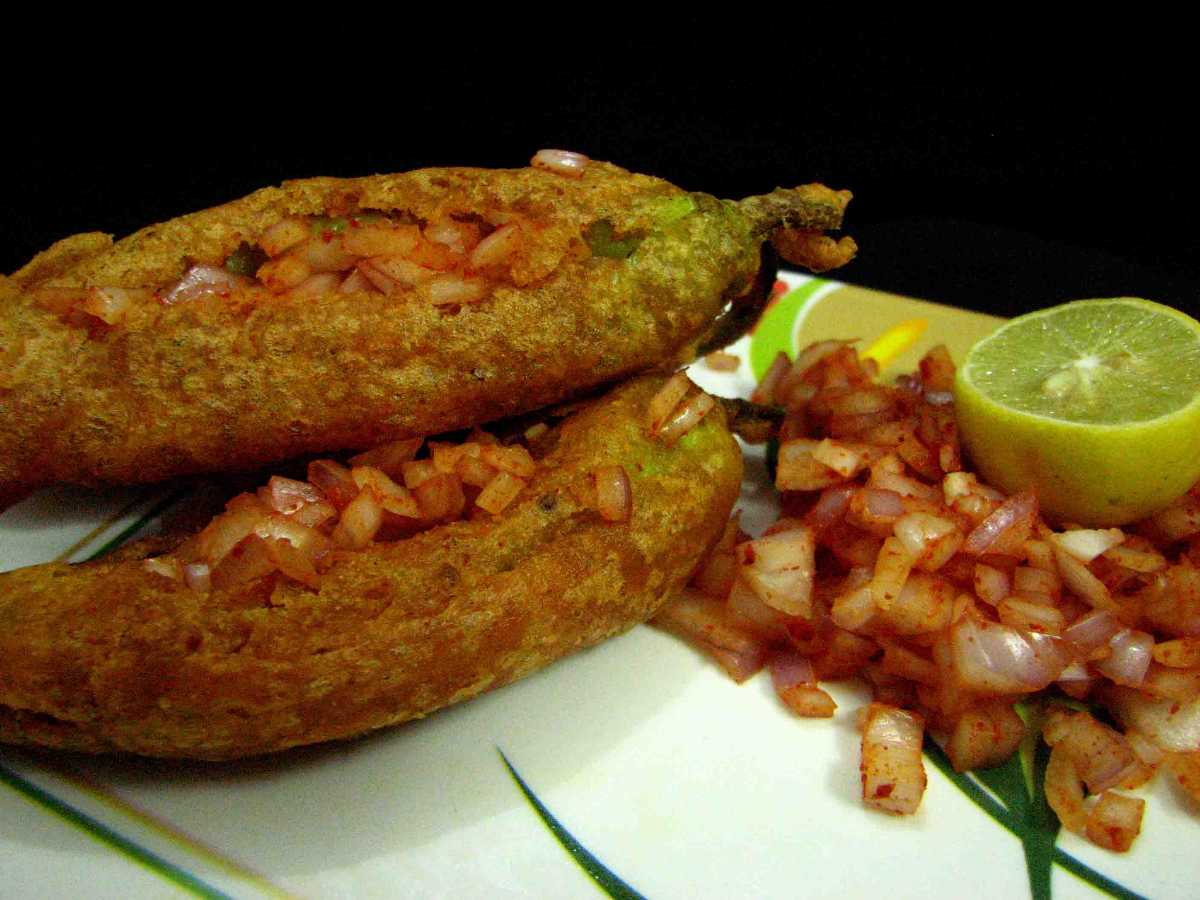 We all must have eaten Mirch k Pakode but trust me when we say this, none of them could match the ones found in Hyderabad. The Mirchi Bhajji here spills out heaven. A burst of spices served with onion and lemon; this street food dish makes its way to everyone's tummy.
9. Cholle Bhaturey from Loving Punjab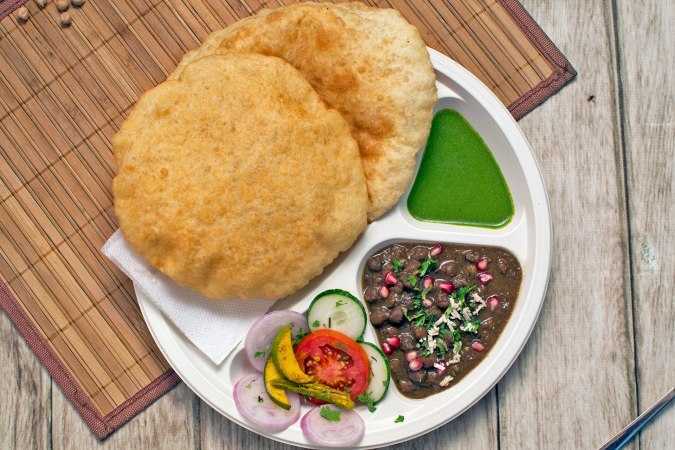 Initially a street food rampant in parts of Punjab, now this dish is crazily loved by other parts of North India too. The luscious chickpeas prepared in a bundle of spices is eaten with the fried bread made from majorly maida. As a bite goes in you are in a paradise of flavours. The street food dish tastes so good that you just can't resist yourself from having it. It is a favourite dish of Punjabis and is usually found the best in streets only. The taste of Cholla Bhatura isn't justified if you have it in a lavish restaurant. Until it has the touch of the street, it won't taste the way it is supposed too. The onion and chilly salad along with pickle make it all the way more yum.
10. Tunde Kabab, the Shahi Awadh Culture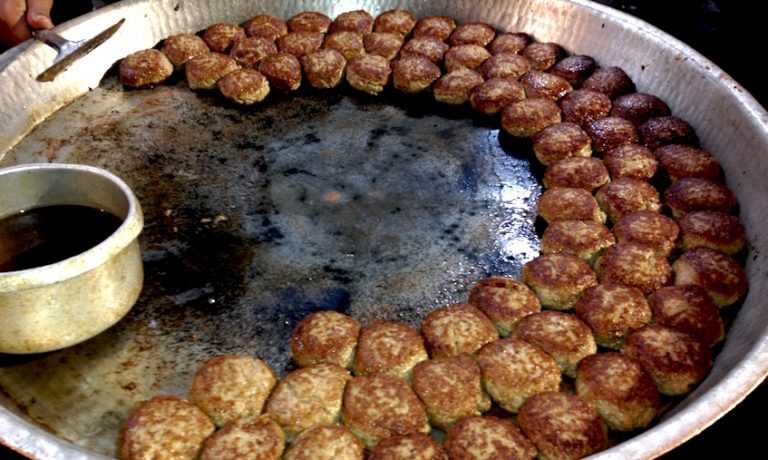 This dish will make you drool over its taste! Exceptionally delicious, it is one of the most preferred street food items in Lucknow. Prepared with minced meat, it is also known as Galouti Kebab. Haji Murad Ali, the man behind this dish, had one hand and hence the name, Tunday. It is made in a way that even a toothless man can get foodgasms. Extraordinarily soft and heavenly delicious, it is a must-have when in the Nawabo K Shahar, Lucknow.
11. The Simplicity of Bihar, Litti Chokha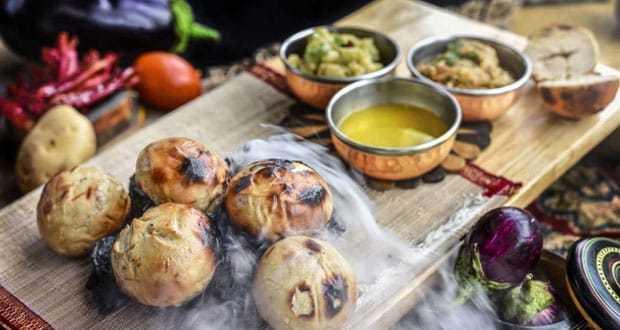 The Bihari version of Daal Bati Choorma, Litti Chokha is a dish from traditional Bihari cuisine which can be eaten during any time of the day. Be it your breakfast, lunch, brunch or dinner, Litti Choka is an epic rescuer from hunger. A spicy curry made from mashed potato and brinjal is served with little which is a bread prepared from grams? the taste doubles when Desi Ghee enters your plate. Making its way from the streets of Patna, it has now reached t several corners of the country.
12. Paya Soup from Bhopal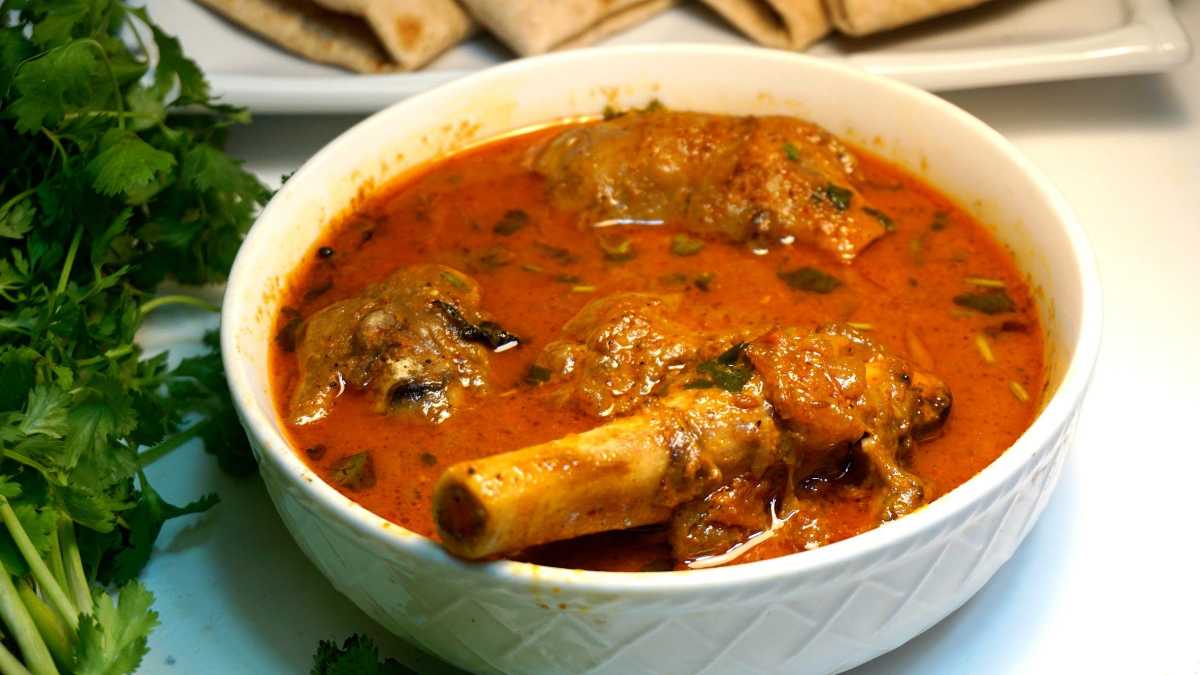 Want to have a non-vegetarian feast? Drive straight into the Chatori Gali of Bhopal and get your hands on the Mutton Paya Soup! Perfect for beating the dropping temperatures of Bhopal, this soup is an ultimate favourite when it comes to street hogging. This lamb trotter's soup is a delightful and soothing stew cooked in different spices. Thin in texture it renders your taste bud with a bundle of flavours.
13. Thukpa Soup From the North-Eastern Territories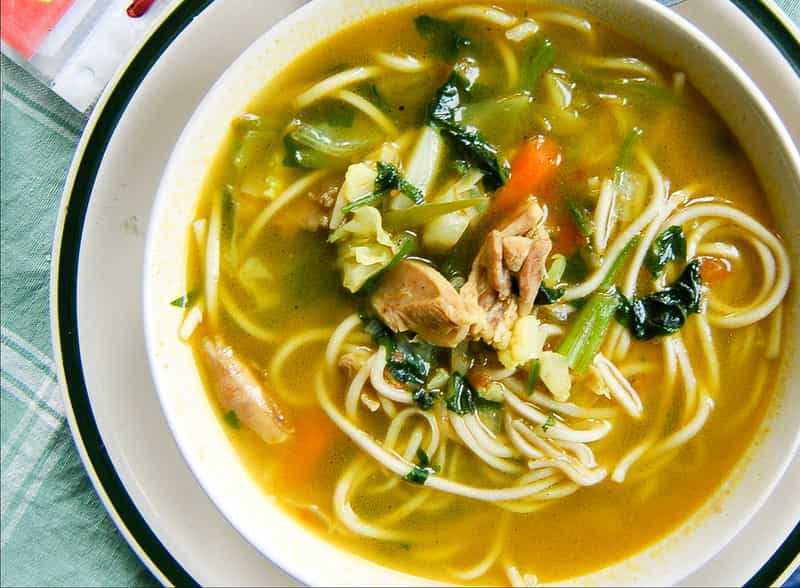 Long noodles, strong spices, and fresh veggies combine to form this Tibetan 'not-so-desi' dish. The noodle soup is full of flavours and is your shield to deal with the chilly winters of Arunachal Pradesh. You can also find its non-vegetarian variant, which is two times tastier than the vegetarian one. It is readily available in the streets of North-Eastern India and now has become famous in other states too.
14. Aloo Tikki, The Delectable Street Food in India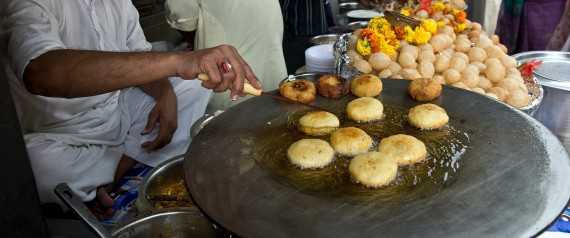 Be it a wedding, a house party, a market stroll, or a visit to the mall; everything is incomplete without having the delicious Aloo Tikki. Though its exact origin is unknown, you'll find it in every corner of the country. No matter you find any other street food item or not, Tikki is something that'll catch your glimpse every time you are on a street food stroll. The mashed potatoes mixed up with spices are fried to get hot and crispy Tikkis. Sometimes served with Tamarind chutney and sometimes with a combo of tamarind and mint, this dish is a bomb of flavours. There are a few vendors who also garnish the dish with reddish and onion adding more to its taste.
15. Paddu, the Little Twin of Dosa

These little joys are Sold in the streets of South India. The batter for the same is prepared from rice and black lentils which is later poured in a mould to get the final product. It is a perfect start to a day and can be had as evening snacks too. If added onions, the dish becomes tastier. The tiny dosa balls become a delicious companion for your office breaks. These is best eaten with coconut chutney and filter coffee.
16. Kathi Rolls from Calcutta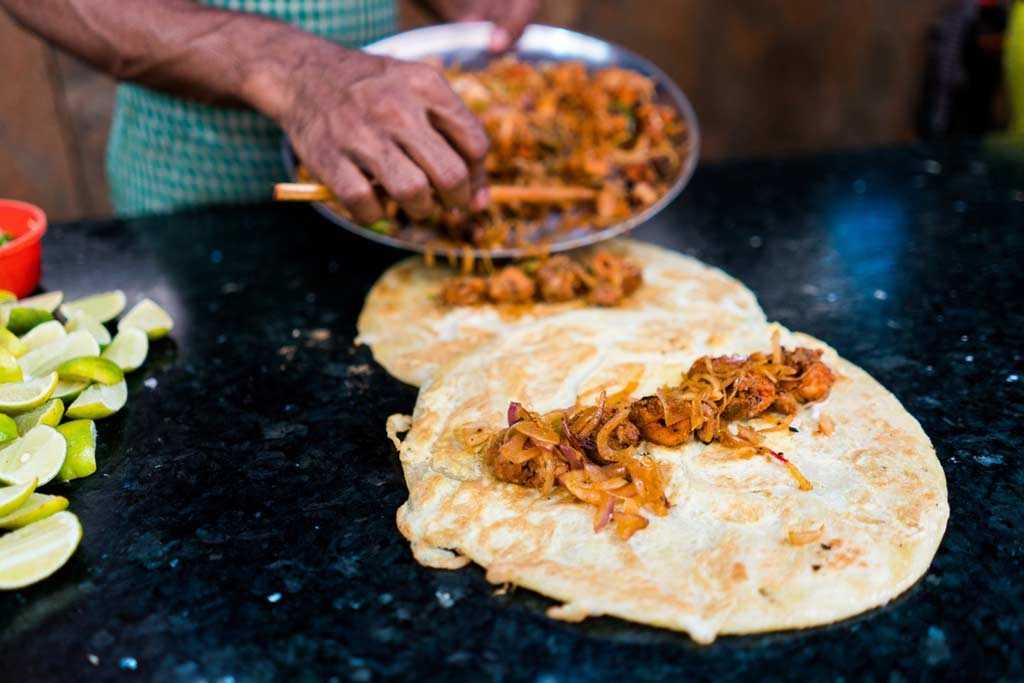 Okay! So this is the yummiest street food in India. Made with a delectable filling of veggies and kebabs, the Kathi Rolls are a treat to your taste buds. The outer crispy covering is made of maida, making it softer to eat. The love for these rolls can be seen on the streets of Kolkata, which is highly justified when you have one for yourself. Park Street aces in delivering you the tastiest of Kathi rolls once and for all.
17. Maharashtra's Pav Bhaji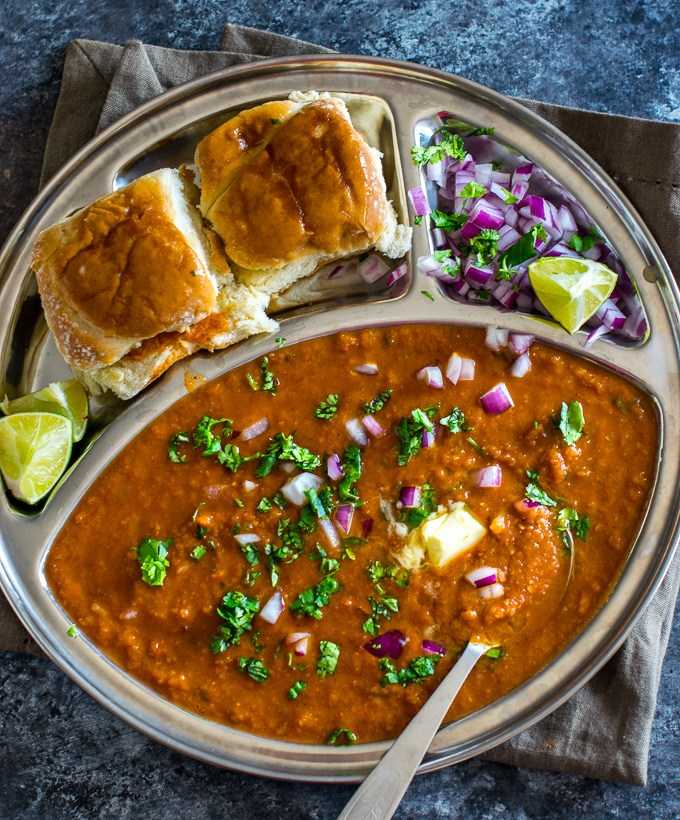 Mouthwatering, hot, spicy, and full of flavours bhaji is served with butter oozing pavs. With a pinch of lemon and onions beside makes it completely dreamy. This dish having thick vegetable curry combined with rolled bread took birth in the Maharashtrian region of India and now the whole continent is crazy for its tastes. From handcart vendors to 5-star hotels, you can find it everywhere. Nevertheless, the juicy and flavorful Pav Bhaji tastes best when eaten at a Chai Tapri! Until you get your hands all soaked in butter, you haven't had its real taste.
18. Poha Jalebi from Madhya Pradesh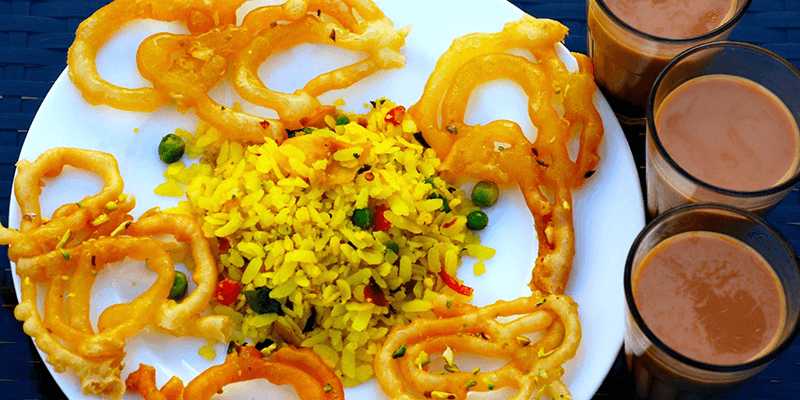 A combination of sweet and sour, Poha-Jalebi is one of the renowned street food dishes in parts of Madhya Pradesh, especially Indore and Bhopal. A mix of veggies and flattened rice prepared in very basic spices plus the sugary jalebis is all that you need when exploring the state. This unique duo is served with onion and fennel seeds which makes it tastier to eat.
19. Bhelpuri, Yet Again from Mumbai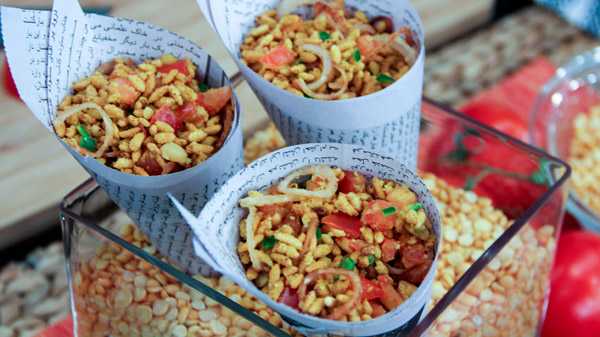 When at Chaupati, Bhelpuri is a must! Tunnelling its ay from the beaches of Mumbai to other parts of India, Bhelpuri has become one of the staple street food items to have whenever in a marketplace. You'll find hundreds of Bhelpuri walas in a day selling this light snack. Also, it is a paradise for the ones on a diet. They can munch on Bhelpuri without counting calories as it is very low in calories. It is prepared from puffed rice that are mixed well with tangy spices, chutneys, finely chopped onions, and tomatoes.
20. Bikaneri Kachori from Rajasthan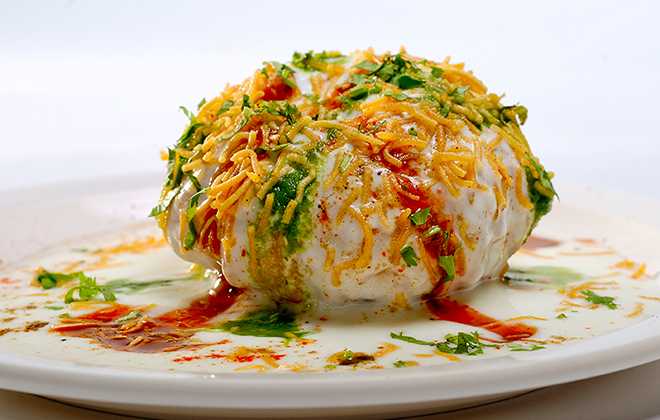 Nothing can beat the Rajasthan's heat as the huge Bikaneri Kachori. A blast of flavours, this street food dish is stuffed with spicy chutneys and hot gravy. Especially found in Bikaner as the name suggests, if you have it once, you'll never want to leave a chance to have it again.
21. Bhalla Papdi - Dahi Walo Ki Dilli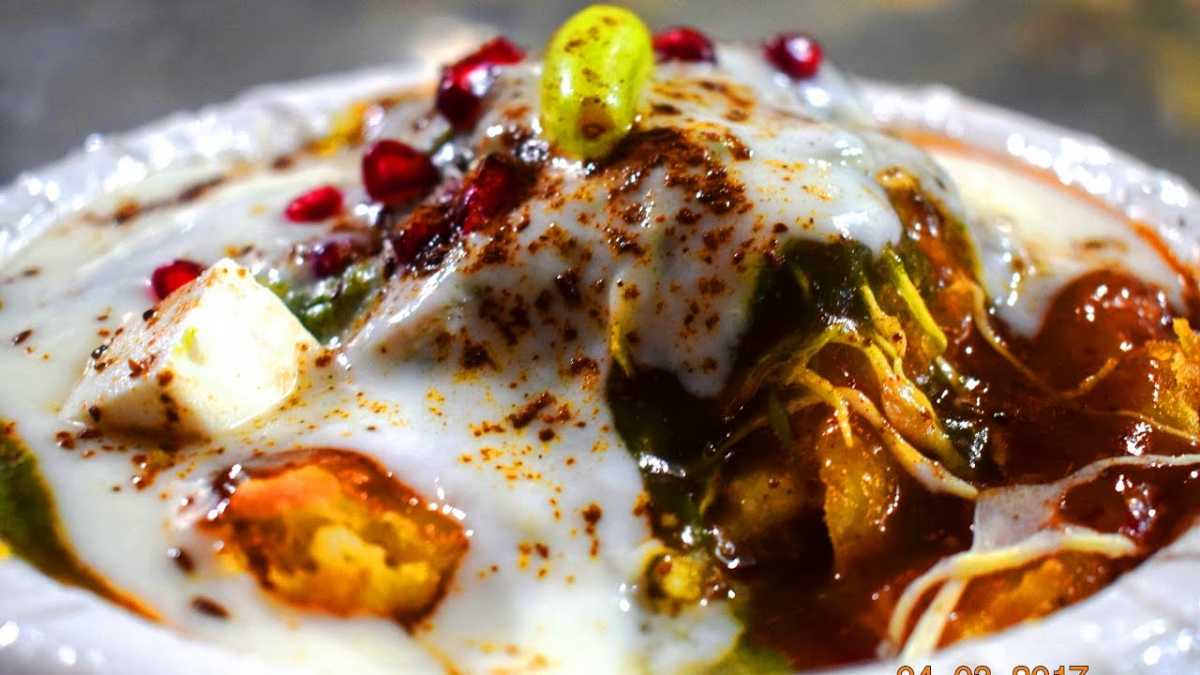 India's love affair, Bhalla Papdi is a dish which you'll find in all family functions, every street, and at times homes too. Its sweet and sour combination makes it an ultimate favourite of almost every person. Vada is soaked in a thick mixture of dahi/curd and spices. Topped with cashews, green chutney, and sweet tamarind chutney, Dahi Balla catches your eye whenever you are on an evening stroll. It is one of the best ways to beat the hot and humid temperatures of Delhi during the summertime.
22. Misal Pao from the Streets of Bombay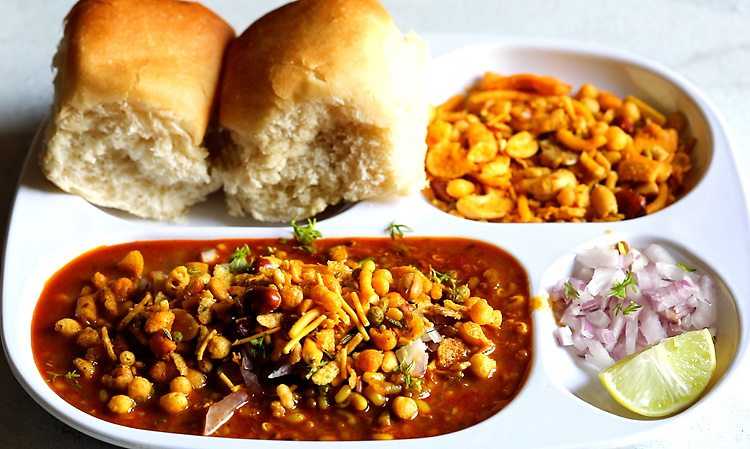 One of the few wonders of Mumbai includes this super go-to street food feast, Misal Pav. It includes two-three buns served with a curry made from beans and a melange of spices. Poha or Chidva, coriander leaves, namkeen and chopped onions are added to the curry, which makes it taste thousand times better. Almost every street food vendor sells Misal Pav which is a great snack during the roadside gossips.
23. Aloo Chaat from Delhi and Uttar Pradesh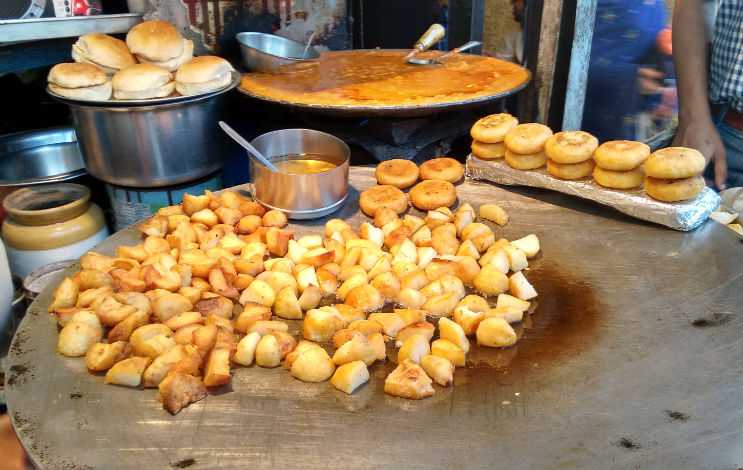 Crispy potatoes tossed in a mix of spicy and sweet chutneys; this street food dish is a pleasure for your taste buds. The sour, and flavorful the cubed fried potatoes are served with variations in different states. It's best to have them with coke in summers and masala chai in winters. At times lemon water is added to make Tangier and yum.
24. Ghugni Chaat from Bengal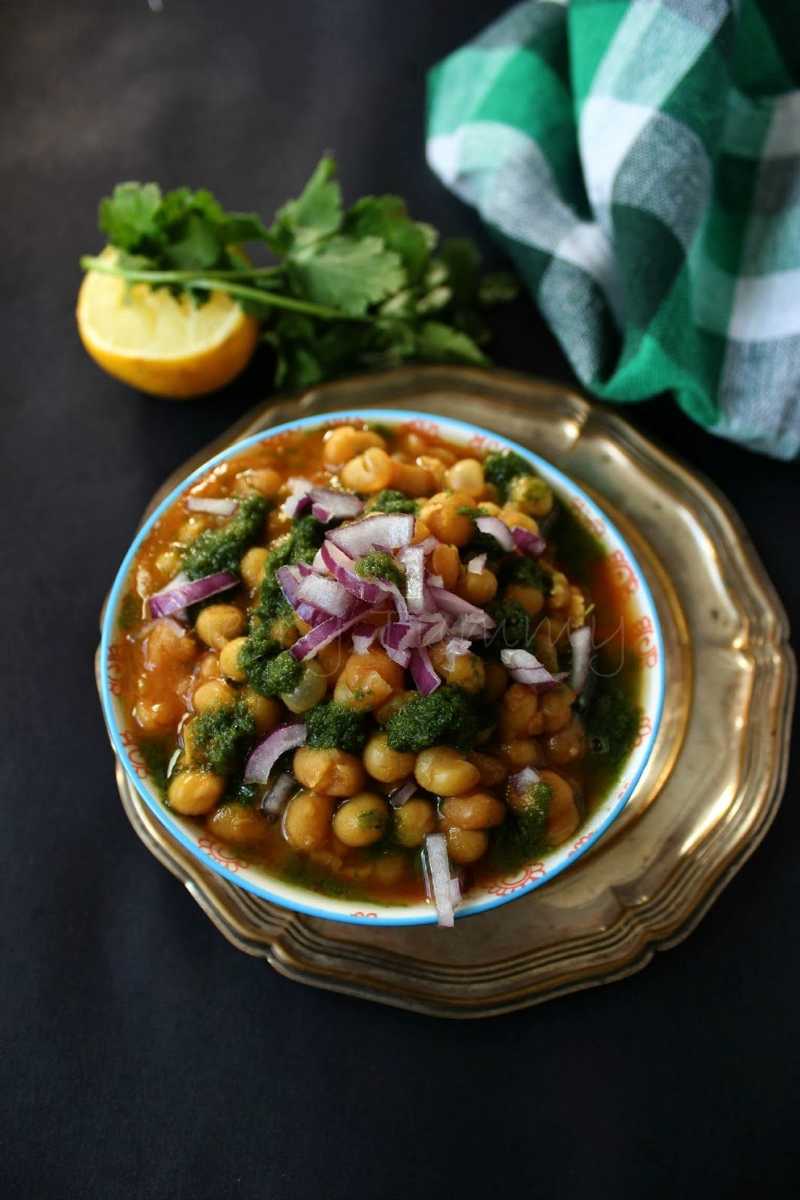 In Kolkata or any other part of West Bengal? Have this and thank us later. Boiled yellow dal tossed in some lemon juice and spices makes a go-to snack while you are in the market. Moreover, as it is a dish made from pulses you can eat it and still continue your diet regime. You'll hardly find any street in the state having no Ghugni chaat vendor.
25. Idli Sambhar, Chennai Love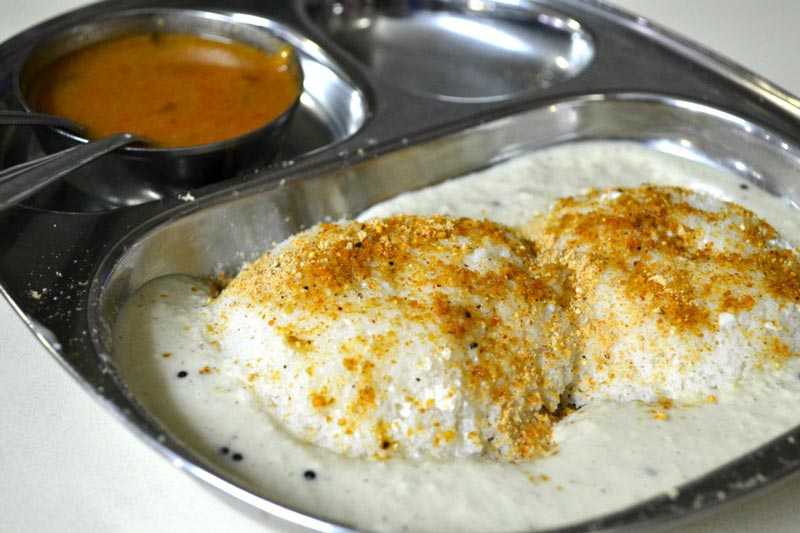 You cannot resist yourself from having the famous idli sambhar of Chennai! When in the streets there are 100% chances that you'll treat your taste buds with the delicious idli sambhar. To the distance, till your eyes can see, you are to spot at least five idli sambhar vendors on roads. No matter how much you eat it, you'll never get bored.

26. The Irresistible Nagori Halwa And Bedmi Poori from Delhi

Immensely popular in the streets of Delhi, Nagori Halwa and Bedmi Poori is an absolute winning combination. It is tough to find the right words to describe the beauty of this amazingly delicious combo. The crisp Bedmi Poori made using fine Urad Dal & refined flour, plus a delectable mix of spices such as dry mango powder, fennel powder, asafoetida, coriander powder & red chilly powder make for a burst of flavors. Nagori Halwa is its heavenly accompaniment. Made with semolina & pure ghee, it's rich, soft and sweet; perfectly balancing the heat & spiciness of the pooris. A sour-spicy potato curry to go along with this combo, is a match made in heaven! Must have at least once in a lifetime!

27. The Royal Daulat Ki Chaat

Daulat ki Chaat is a super light, rich and delicious sweet dish. The texture of this Chaat is one of its major highlights. At its core, it's like an Indian, eggless version of meringue. It is made with the froth of very creamy milk, that is cooled beforehand. The foam is created by hand-whisking the milk, and separating the delicate froth when it's just the right time. Stuff like khoya, saffron, cardamom powder and nuts are added to this sweetened cloud of goodness to elevate the flavour. This brings about the perfect balance of flavours and a bit of crunch as well, making it all the more delectable. Usually, almond flakes, pistachios and rose petals are used to garnish this heavenly Chaat. Served in donas or kulhads on the streets of Chandni Chowk in Delhi, and various other cities like Indore, Ahmedabad etc., this dish is truly one of its kind.

28. Healthy & Tasty Kanji Vada

Kanji Vadas are a local delicacy coming from Rajasthan and Gujarat. Kanji is flavoured water that is fermented for a day to develop sourness. It has various spices like mustard powder, asafoetida, black salt, red chilly powder, turmeric etc. and some mustard oil. All of this makes Kanji tasty, tangy and detoxifying. It is also believed to ease digestion and increase appetite. The vadas (dumplings) are prepared using soaked Moong Dal and Urad Dal. With flavours of ginger, chillies, asafoetida and a few spices, the vadas taste really good. Usually served in a glass, melt in the mouth vadas immersed in chilled Kanji, and crisp Boondi on top makes for a yummy and healthy street food dish! Can it get any better than this? We certainly doubt!

29. The Mighty Nasirabad ka Kachora

Nasirabad is a small town in Ajmer, Rajasthan. Nasirabad ka Kachora, as the name suggests, is a next-level Kachori. It's not just bigger in size, but even better in taste, flavour and texture. The crisp Kachora is an immensely renowned street food item that is loved by everyone. With its crisp outer layer made using refined flour dough (Maida) and delicious stuffing made using lentils, and a plethora of spices; this round chunk of deep-fried goodness tastes beyond amazing! There is another version of potato stuffing as well (Aloo Kachora), which tastes equally awesome. Nasirabad ka Kachora is devoured by not just locals, but people from all over the world. Yes. This yumminess is even exported to other countries! The next time you visit Ajmer, you cannot afford to miss this delight.

30. Bengal's very own Jhal Muri

Jhal Muri is a very popular street snack that is known by different names in different cities. The name 'Jhal Muri' comes from Bengal; wherein 'Jhal' means spicy and 'Muri' means puffed rice. It has an array of crisps like puffed rice, sev, peanuts, fried lentils, fried peas, chanachur, puri etc., and stuff like finely chopped onions, tomatoes, green chillies, coriander leaves, coconut shavings and some boiled potatoes as well. With various kinds of spices like salt, black salt, chaat masala, red chili powder, cumin powder, dry mango powder etc., and a dash of lemon juice on top, all of it is mixed to create this delicious spicy snack. When it comes to Jhal Muri, creativity knows no bounds. One can experiment with varied ingredients in terms of farsan, and spices. Full of carbs and varied flavours, a must-try street snack!

31. Bhutta, Aamchi Mumbai's Monsoon Saviour

Bhutta is corn or maize. Raw corn cobs are roasted on hot coal until they are cooked. Roasting on coal develops a char on them giving out a tandoori sort of flavour and aroma that is immensely tempting. Spices like red chilly powder, chaat masala or black salt and a dash of lemon juice are sprinkled on top of these golden delights. It's relished by people of every age and is especially loved during the rainy season and in winters. Bhutta is a popular street food in Mumbai and various other cities as it's one of the nicest snack one could have on the go.

32. Dal Vada, with some next level Crispness

Dal vadas (lentil fritters) are fritters that are super crisp and tasty. Quite enjoyed as street food in cities like Ahmedabad in Gujarat and in Southern India. Freshly fried, steaming hot & crispy Dal Vadas are relished by people especially in monsoons and winters. These are made with chana dal or a combination of split moong dals, along with onions, chillies and basic Indian spices. Served with Pudiney Ki Chutney or coriander dip and onions slices, it offers a perfect hot, spicy and tasty treat to your tastebuds. A few ingredients for the fritters and a killer chutney to go along serves for an ideal street snack that tastes wonderful!

33. Delhi's famous Ram Ladoo

Ram Ladoo is a famous street food item in and around Delhi. It is another term for moong dal ke pakode or fitters. Although the core element are the fritters, the dish has more to it. The hot and crispy fritters are topped with various other interesting elements before serving. There's a 'salan' made with radish, coriander, chillies and lemon juice. Along with this unique topping, there's a super spicy green chutney and a tangy tamarind chutney as well. A few slices of onion for more crunch and a dash of chaat masala at the end. This is how Ram Ladoo is prepared, offering a burst of different flavours that are enjoyed by every food lover.

34. Scrumptious Matar Kulcha, yet again from Delhi

Matar Kulcha is another widely famous street food dish that is kin to Chhole Kulche. The difference lies in the white peas (also used to make Ragada in Ragada Patties) that are used in place of the Chhole. Stuff like chopped onions, tomatoes, loads of lush coriander leaves, spices, lemon juice and green chutney are added to the Matar. All of this elevates the flavour of the bland peas. The perfect accompaniment to go with this is a Kulcha. It is a very soft, leavened flatbread made with refined flour. Unlike a bhatura, it is not deep-fried but roasted on a tawa with some ghee or butter. The kulcha tends to absorb the flavours of the matar with its delicate, soft texture. This one is a lip-smacking combination for sure!

Lastly, we are sure the words above would have given you irresistible hunger pangs. Calm them down by heading straight towards your favourite street food wala!