Experiencing different cuisine is often on our bucket list — a foodie dreams of visiting different places around the world to try them out. Here we have some of the iconic restaurants present in different parts of India that have been loved by many. Make sure you don't miss these places.
1. Tunday Kababi, Lucknow: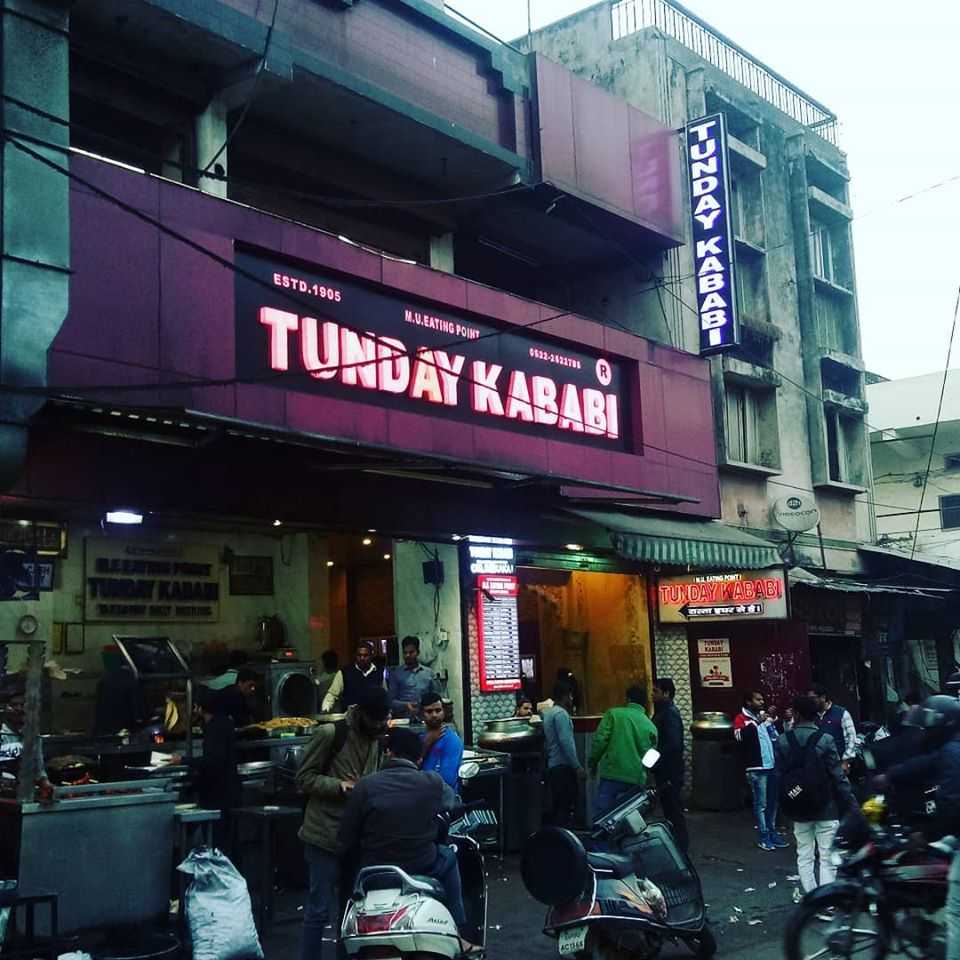 When it comes to Lucknow, their kebabs are mouthwatering and Tunday Kababi is the perfect joint to dig into some perfectly cooked meat dishes. A variety kebabs are found at this joint and you will often find a crowd waiting by the shop. The food is affordable and it is perfect for those who are looking for a tasty and filling non-vegetarian meal.
Address: 168/6, Khayali Ganj, Naaz Cinema Road, Aminabad, Lucknow

Contact: 0522 4307223

Cost for Two: INR 300

Recommended Dishes: Mutton Tunday Kebab, Mutton Biryani, Chicken Boti Kebab
2. Indian Coffee House, Kolkata:

The Indian Coffee House is situated in the bustling college street of Kolkata that carries a nostalgia of the past. The coffee joint has been a favourite of eminent people along with the college goers. The place has two floors and visitors can enjoy a nice adda over a cup of coffee or a plate of the iconic snacks.
Address: 15, Bankim Chatterjee Street, College Street, Kolkata

Contact: +91 9007798519

Cost for Two: INR 300

Recommended Dishes: Chicken Kabiraji, Hot Coffee, Chicken Sandwich
3. Britannia and Co., Mumbai: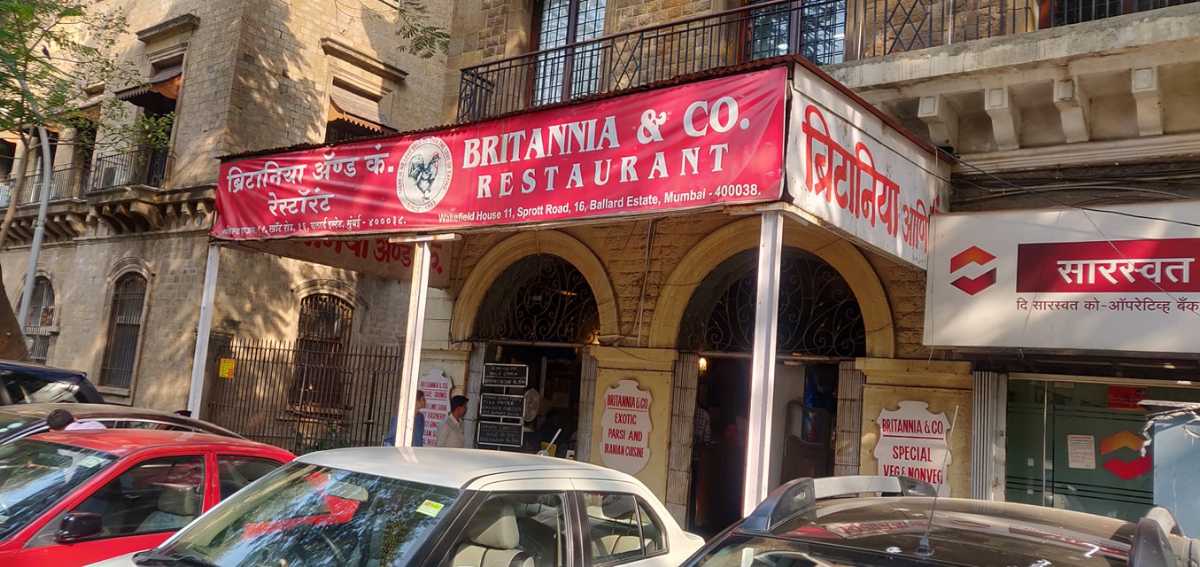 People who are interested in experiencing the Parsi cuisine, should stop at Britannia and Co. which has been a notable eatery of Mumbai. The location of the restaurant will remind you of the old times and it has been running since 1923. The staff welcomes you with a homely ambience.
Address: Wakefield House, 11 Sprott Road, 16 Ballard Estate, Fort, Mumbai

Contact: 022 22615264

Cost for Two: INR 2,000

Recommended Dishes: Berry Pulao, Sali Boti, Caramel Custard
4. MTR, Bangalore: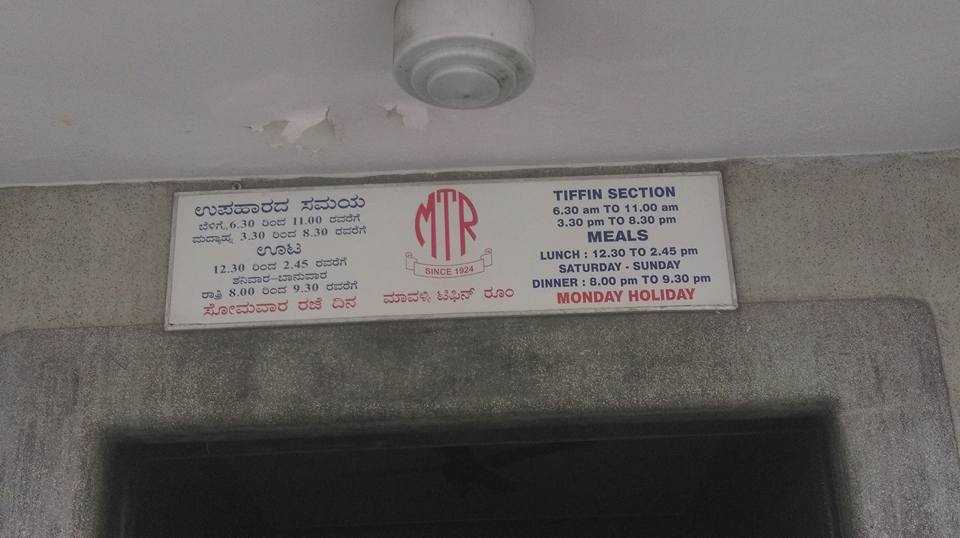 MTR or Mavalli Tiffin Rooms is now synonymous with the restaurant experience of Bangalore and they have different branches all over the city. It was first started in 1924 with serving coffee and idlis, but now they have grown to include different food options. This eatery is great for catching a quick bite or to sit with your friends.
Address: 14, Lalbagh Road, Mavalli, Basavanagudi, Bangalore

Contact: +91 8022220022

Cost for Two: INR 250

Recommended Dishes: Masala Dosa, Filtered Coffee, Badam Halwa
5. Leopold Cafe, Mumbai: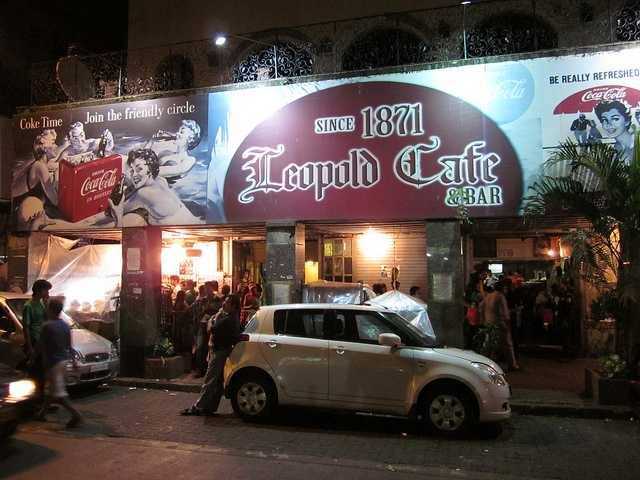 Leopold Cafe is an indispensable sign of Mumbai and it has been mentioned over and over again. Situated in the Colaba Causeway, you will find the cafe bustling with life with a variegated crowd. It is also one of the oldest restaurants in Mumbai as it was started in 1871 by some Iranians. The cafe has also witnessed the 2008 Mumbai attacks but they soon recovered from the event.
Address: S.B. Singh Road, Colaba Causeway, Colaba, Mumbai

Contact: 022 22828185

Cost for Two: INR 2,000

Recommended Dishes: Cheesecake, Pasta, Roast Chicken
6. Glenary's, Darjeeling: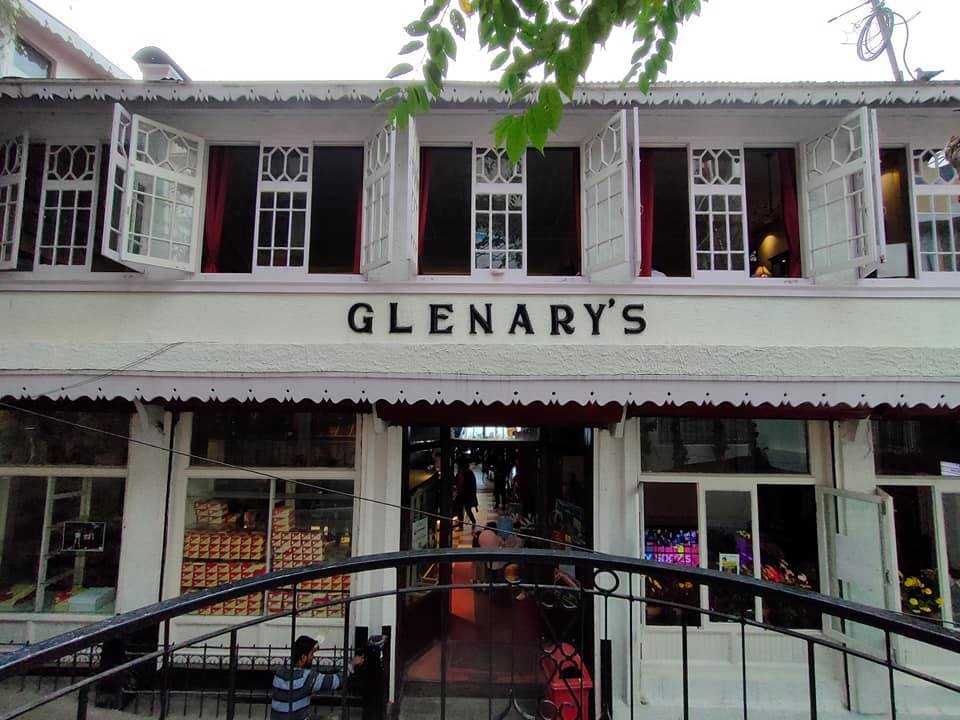 No one can think about the quaint mountain town of Darjeeling without mentioning Glenary's. The restaurant cum bakery has become a way to recognize Darjeeling and its offerings. Glenary's is known for their Darjeeling tea and hearty breakfast options. At night, the place has live music performances. Glenary's has been up since 1935.
Address: Nehru Road, Chauk Bazaar, Darjeeling

Contact: +91 9635162005

Cost for Two: INR 1,200

Recommended Dishes: Coffee, Roasted Pork, Homemade Chocolates
7. Karim's, Delhi: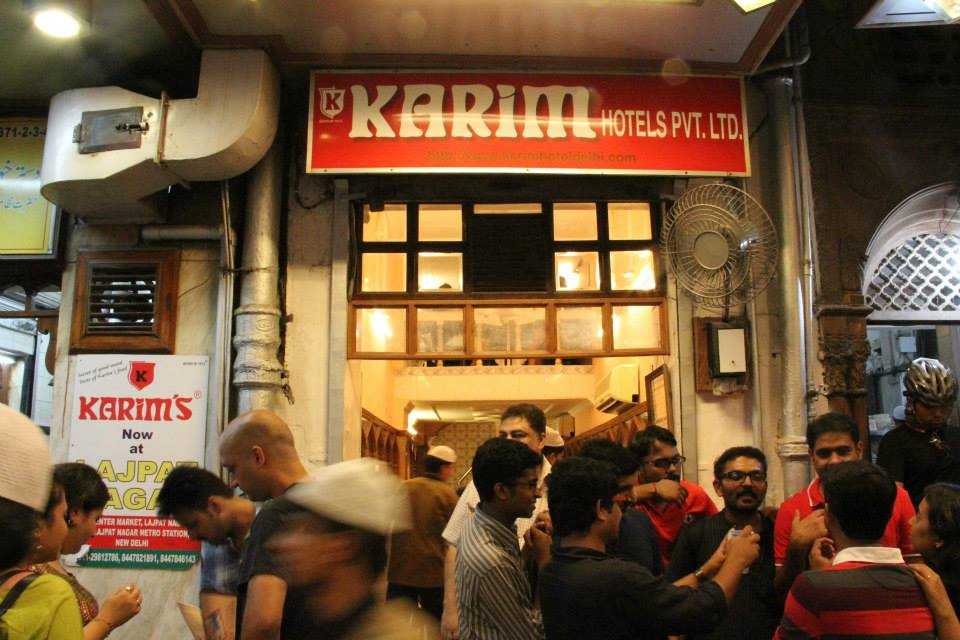 Karim's at Jama Masjid is the oldest outlet of the restaurant chain and it was established in 1913. The eatery has become a favourite of the locals. Its homely Mughal dishes are mouthwatering and unique than other similar restaurants. The Jama Masjid section provides a rich ambience.
Address: 16, Gali Kababian, Jama Masjid, New Delhi

Contact: 011 23264981

Cost for Two: INR 800

Recommended Dishes: Mutton Korma, Biryani, Mutton Burra
8. Hari Ram and Sons, Allahabad: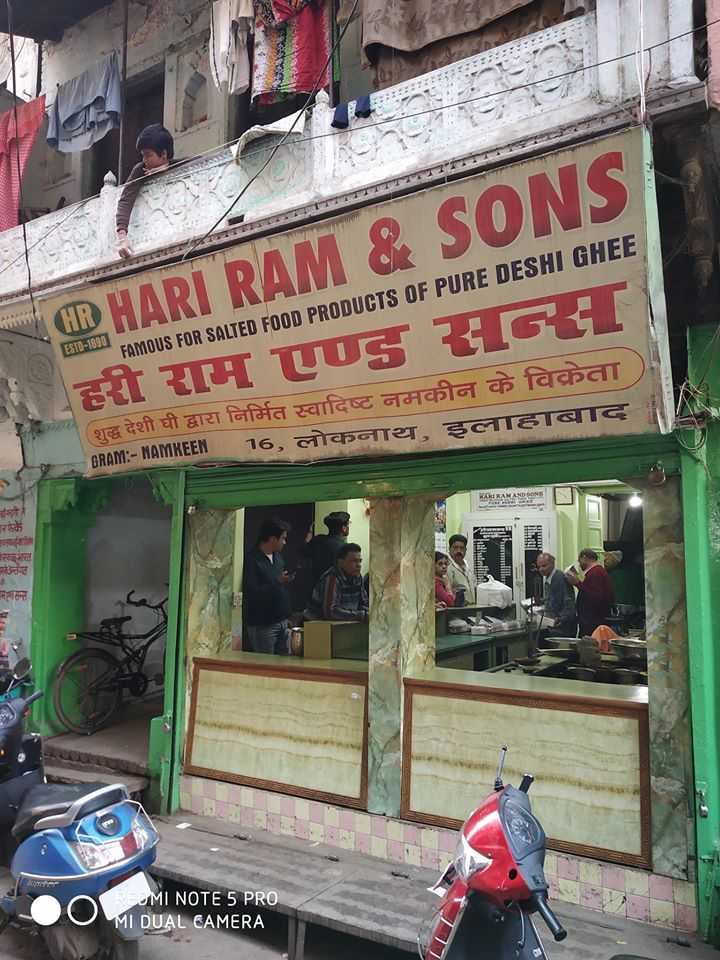 In Allahabad, Hari Ram and Sons is known for serving one of the best snacks when you visit the Loknath street. They have been making the savouries at their own shop for more than a 100 years. The small shop sees a crowd throughout the day and you can go to this place for some amazing chai and snacks.
Address: Loknath, 16, Chowk, Prayagraj, Uttar Pradesh 211003

Contact: 094546 99618

Cost for Two: INR 200

Recommended Dishes: Samosa, Khatte chane, Pakoda
9. Flury's, Kolkata: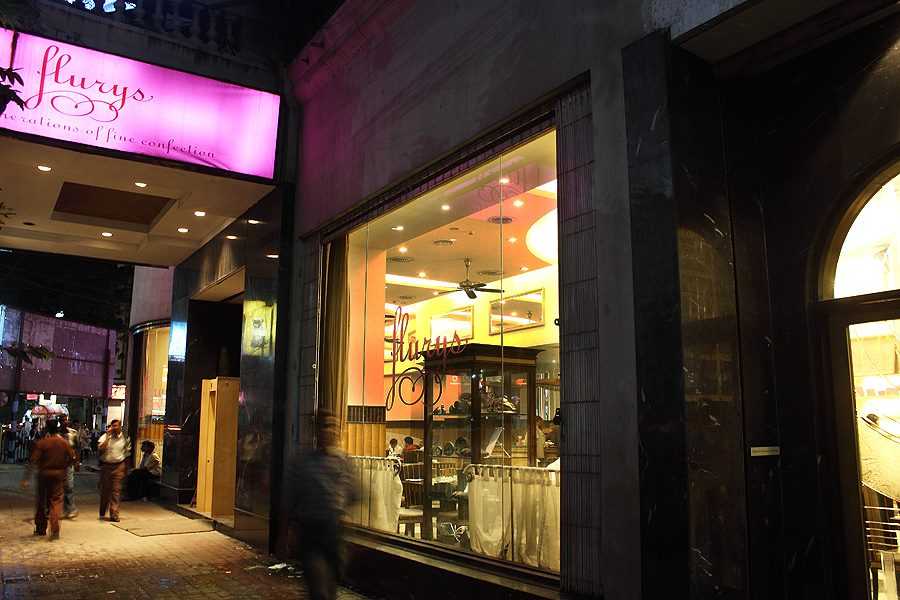 If you happen to visit Park Street, you cannot go by without looking at the window of Flury's. This place opened its gates in 1927 and since then it has been serving English breakfasts and amazing pastries. We will especially recommend you visit in the Christmas time to taste some of their best cakes.
Address: 18, Park Street Area, Kolkata

Contact: 033 40007452

Cost for Two: INR 1,400

Recommended Dishes: English Breakfast, Chocolate Boat, Hot Chocolate
10. Dorabjee & Sons, Pune: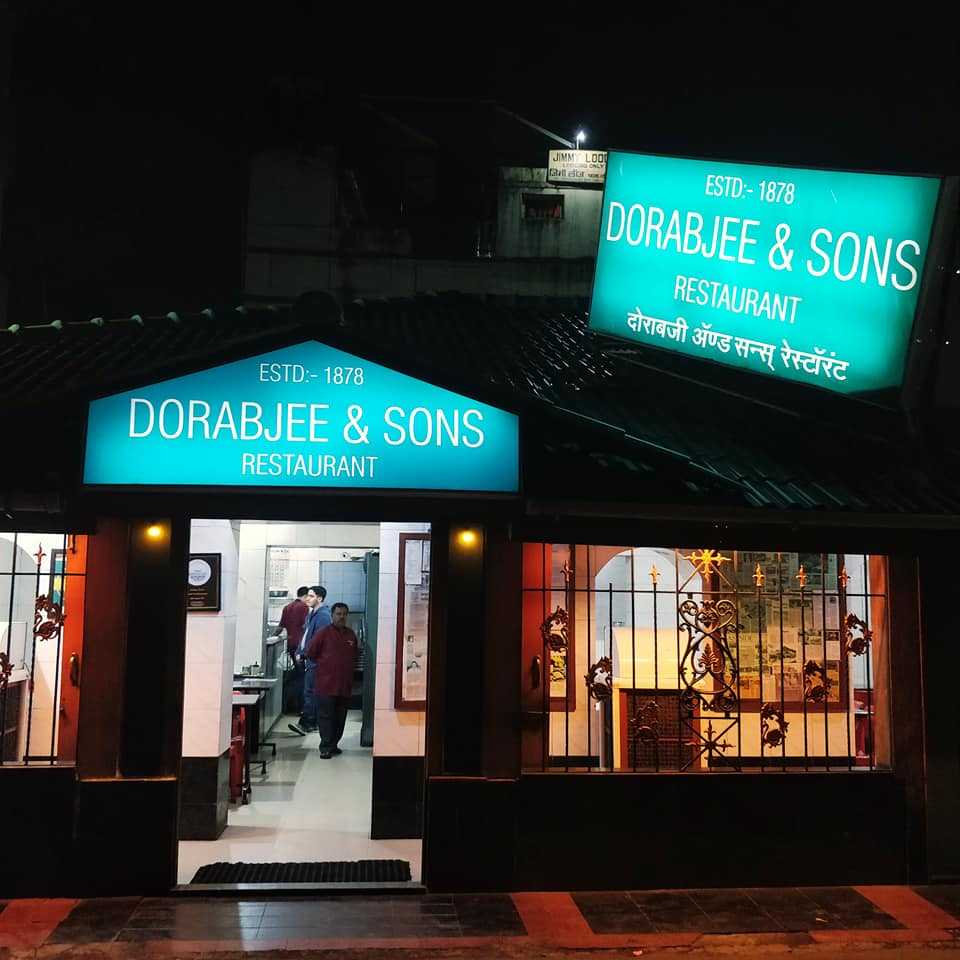 Belonging from 1878, Dorabjee & Sons is an eatery that you can visit to have a look back at times. The cosy place serves good Parsi food and Punekars flock to the restaurant whenever they have time. Do visit the restaurant to have a nice time while looking at the walls which are full of knick knacks from the past.
Address: Shop 845, Dastur Meher Road, Sarbatwalla Chowk, Camp Area, Pune

Contact: 020 26145955

Cost for Two: INR 600

Recommended Dishes: Ardeshir Raspberry, Mutton Cutlets, Mutton Biryani
11. United Coffee House, Delhi: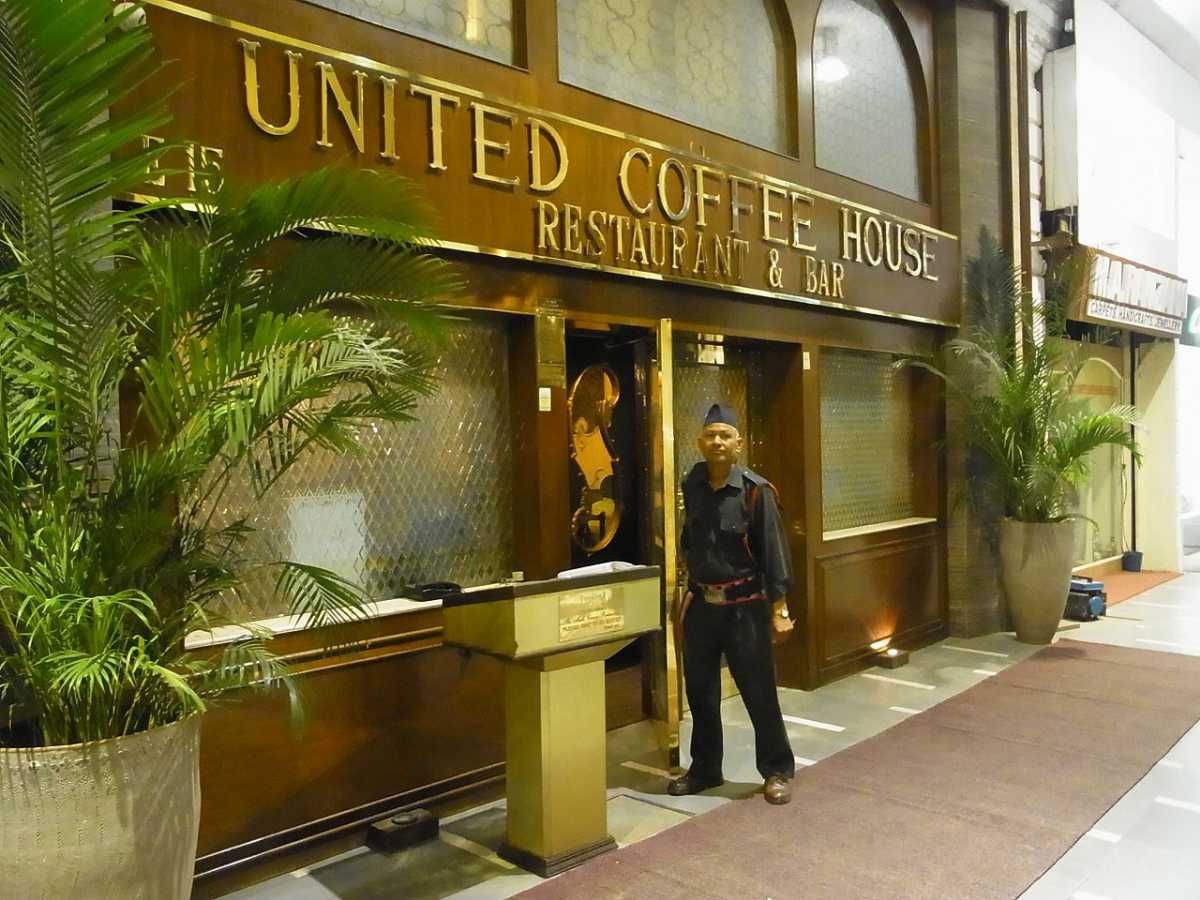 Do not be jealous of Kolkata, as Delhi has its iconic United Coffee House which has recently celebrated its 75th birthday. The iconic decor of the restaurant talks about the colonial past and provides an amazing ambience to the visitors. The extensive food menu is often the pull factor for people.
Address: E-15, Connaught Place, New Delhi

Contact: 011 23411697

Cost for Two: INR 2,500

Recommended Dishes: Butter chicken, Dal Makhani, Laksa
12. Shri Sagar, Bangalore: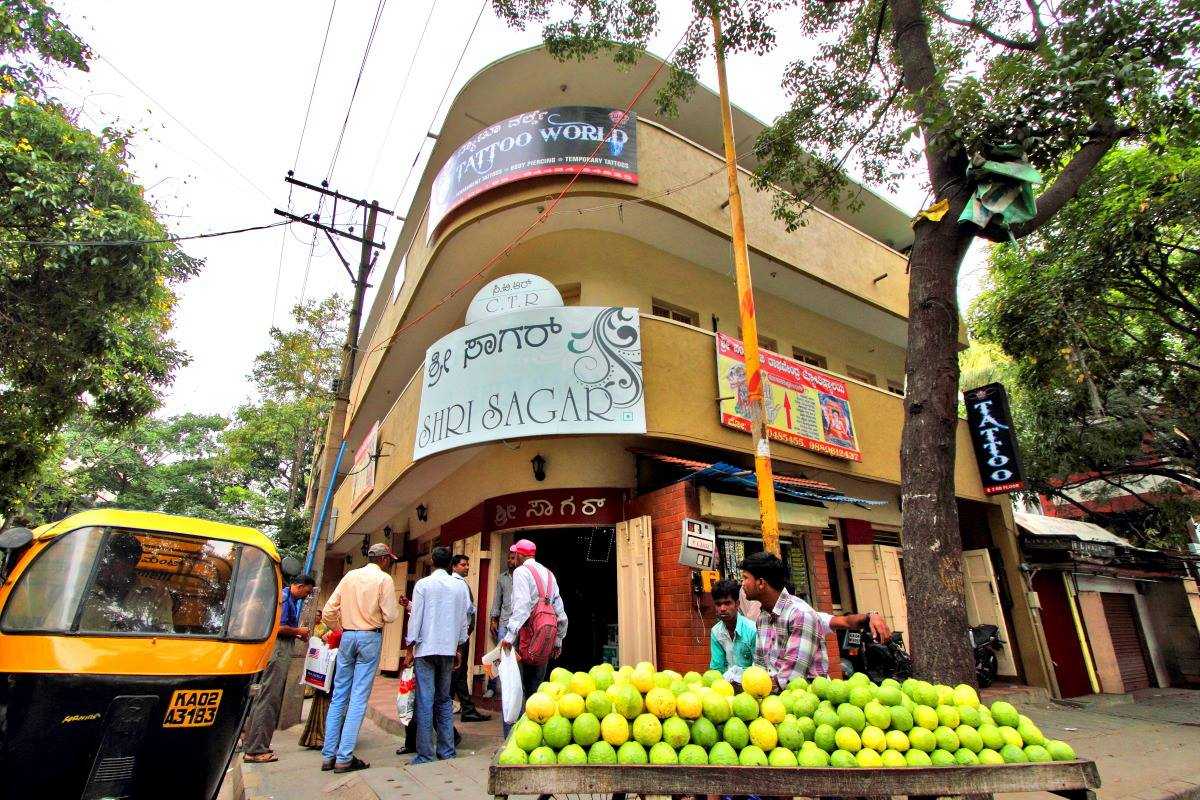 CTR or Central Tiffin Room or Sri Sagar in Bangalore is a name that you can swear by when it comes to South Indian food. The restaurant started in 1920s and since then it has been operating to provide good food. Their Benne Masala Dosa is quite popular. You get a whiff of nostalgia as soon as you sit and enjoy your meal at this place.
Address: 7th Cross, Margosa Road, Malleshwaram, Bangalore

Contact: 080 23317531

Cost for Two: INR 150

Recommended Dishes: Benne Masala Dosa, FIltered Coffee, Butter Masala Dosa
13. Chafekar Dugdha Mandir, Nagpur: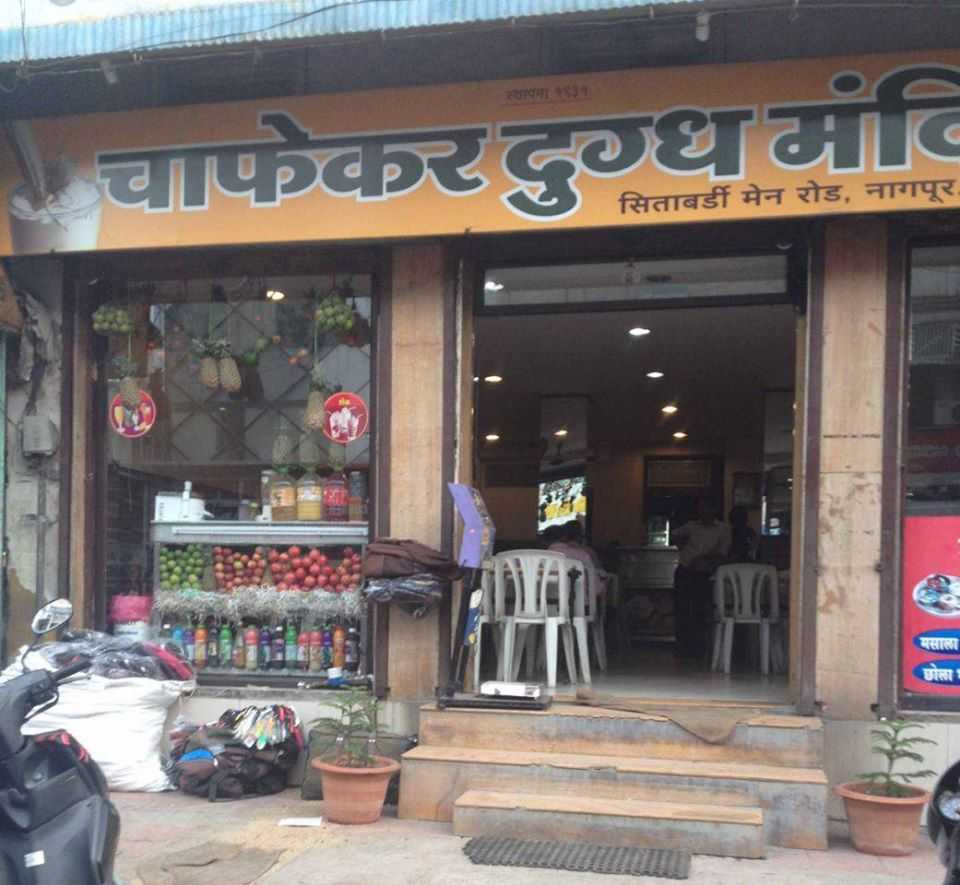 The Chafekar Dugdha Mandir has been running in Nagpur for about 87 years and it is situated in a prime market area. The great price and good food welcomes a lot of people who are often on the go. They have a nice selection of South Indian food, as well as of different shakes.
Address: Sitabuldi Main Road, Sitabuldi, Nagpur

Contact: +91 9325636422

Cost for Two: INR 300

Recommended Dishes: Masala Dosa, Sabudana Vada, Chocolate Shake
14. Shaikh Brother's Bakery, Guwahati: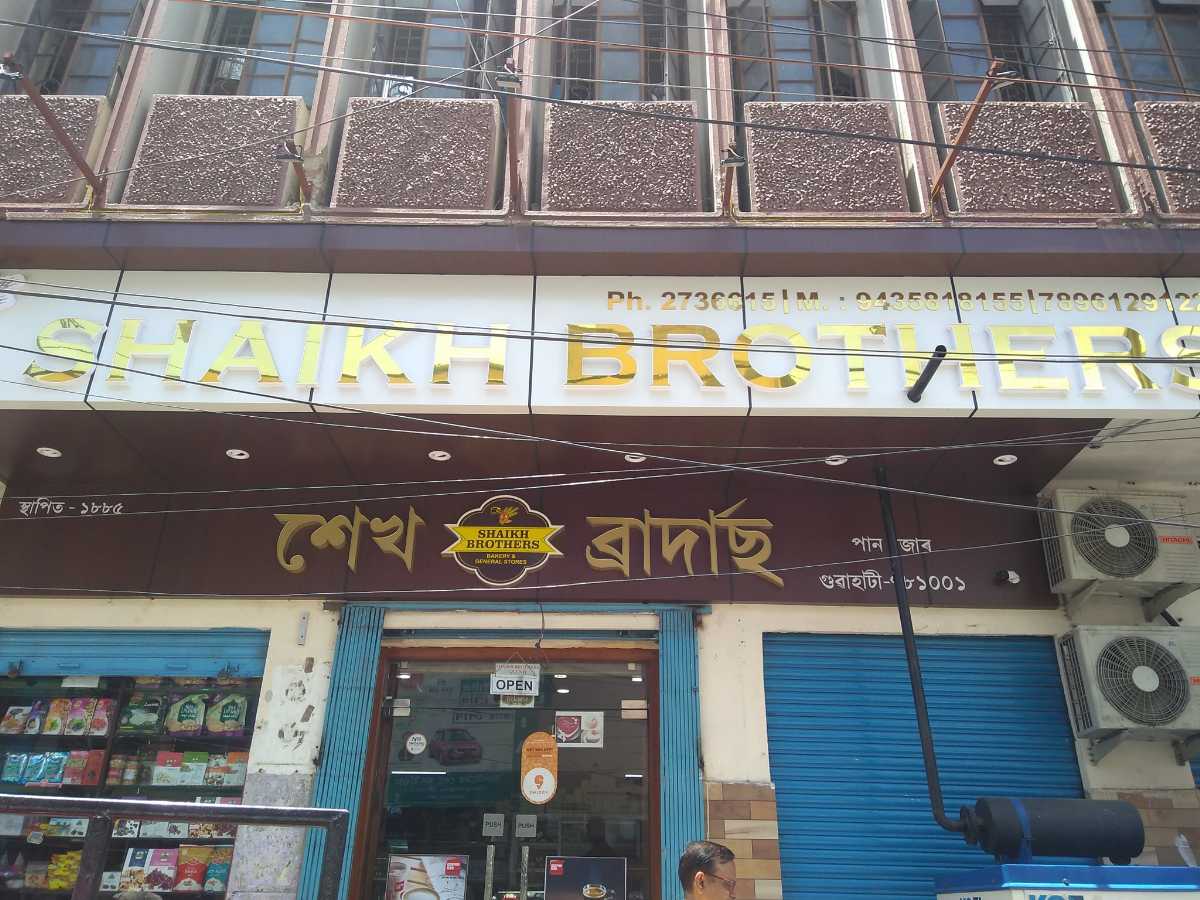 The Shaikh Brother's Bakery was started in 1885 at Guwahati after the owner got some success in Kolkata. They have had the opportunity to please the then Governor of Assam with their baked goods. Now, the shop has turned into a heritage eatery that still serves the original pastries, biscuits and cheese straws carrying the legacy.
Address: Opposite United Bank, HB Road, Pan Bazaar, Guwahati

Contact: +91 9435818155

Cost for Two: INR 150

Recommended Dishes: Dry Cake, Hot Dog, Chicken Pastry
15. Nizam's Restaurant, Kolkata: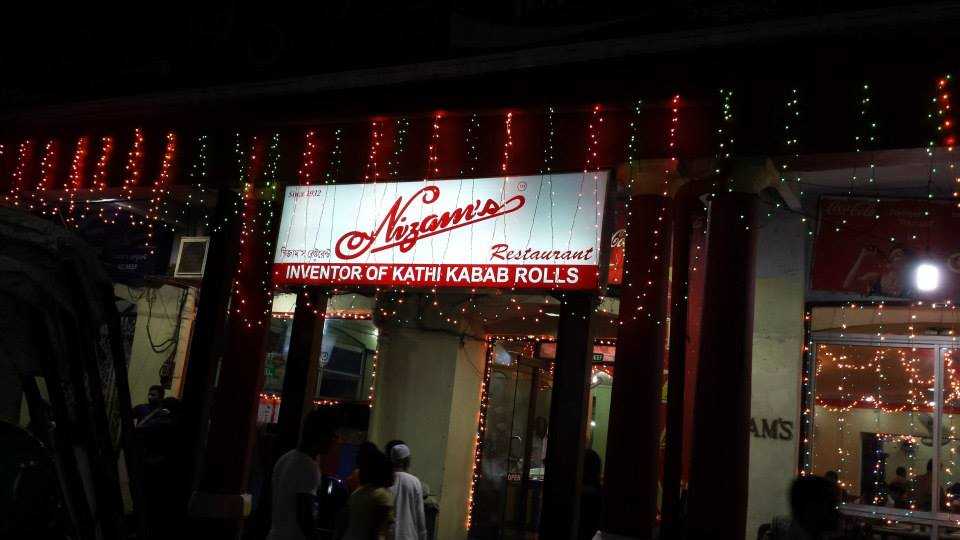 Nizam's is situated in the bustling New Market area and it has been running since 1932. There are two sections to this restaurants, one for people preferring beef and the other doesn't serve beef. This is the place where the journey of kathi roll started and now it has taken over India. The meat is cooked over charcoal tandoor or sigree and then placed on a paratha.
Address: 23/24, Hogg Street, New Market Area, Kolkata

Contact: +91 7044723222

Cost for Two: INR 450

Recommended Dishes: Kathi rolls, Biryani, Firni
15. Bademiyan, Mumbai: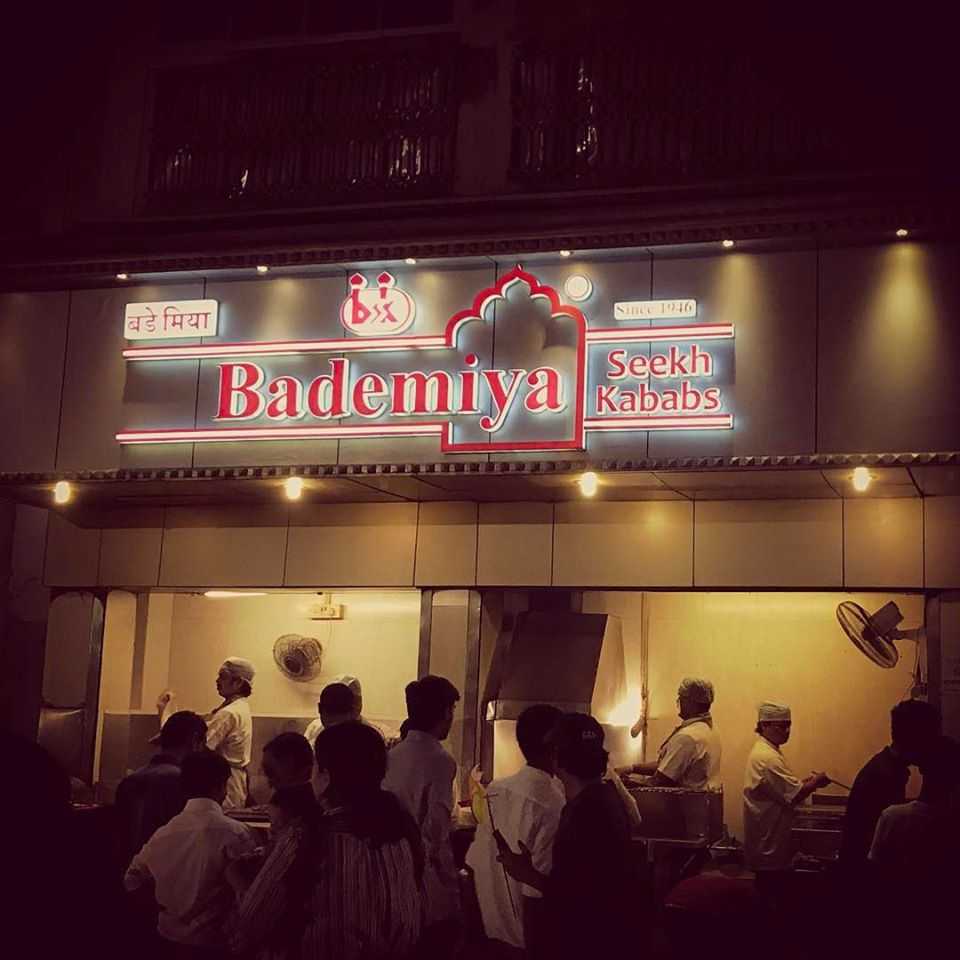 Bademiyan started out as a shack and it has turned into a nostalgic part of Mumbai as it is running from 1946. They have always been the place to visit when someone craves good kebabs. They are mostly known for their seekh kebabs. These days, they also have a seating where people can sit down and enjoy their food.
Address: Tulloch Road, Apollo Bunder, Colaba, Mumbai

Contact: 022 22655657

Cost for Two: INR 900

Recommended Dishes: Biryani, Rolls, Sheek Kebab
16. Kesar Da Dhaba, Amritsar: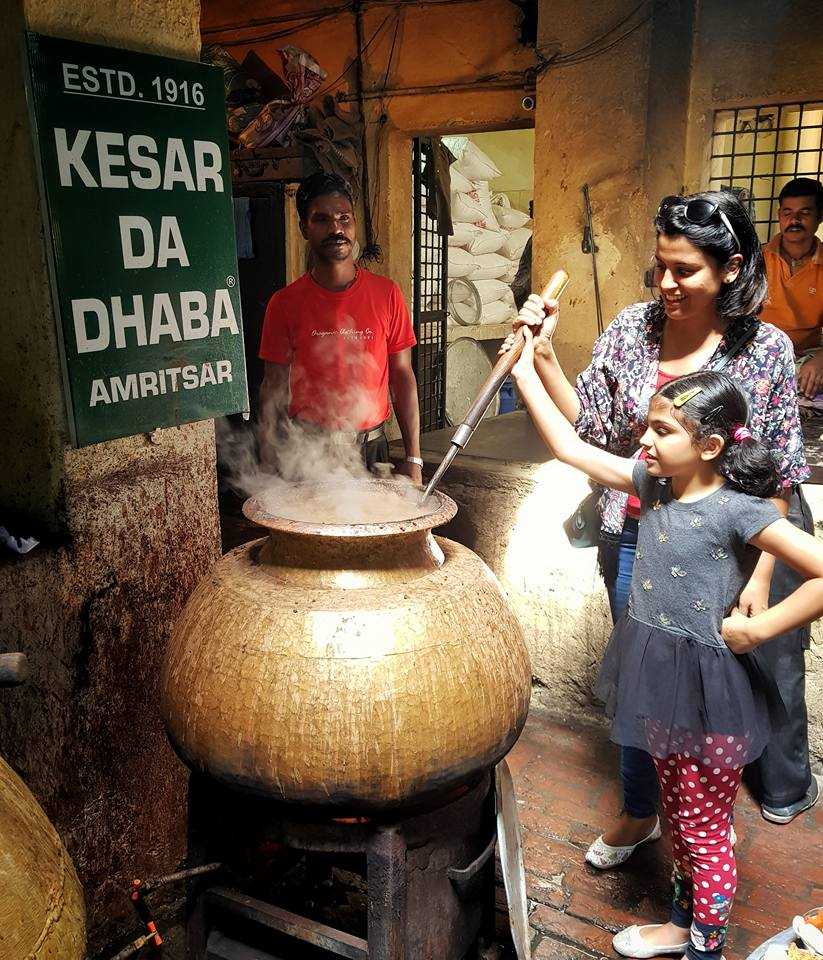 Kesar Da Dhaba was established in 1916 and it has completed its 100 year cycle of serving authentic Punjabi food. The food is soaked in ghee which adds to the authentic flavours. You may not expect a luxury ambience from them but they provide you with the experience of eating good food. It is a must visit for people who are on their way to the Golden Temple.
Address: Near Telephone Exchange, Chowk Passian, Shastri Market, Near Town Hall, Amritsar

Contact: 0183 2552103

Cost for Two: INR 500

Recommended Dishes: Lassi, Paratha, Chole
17. Moti Mahal, Delhi: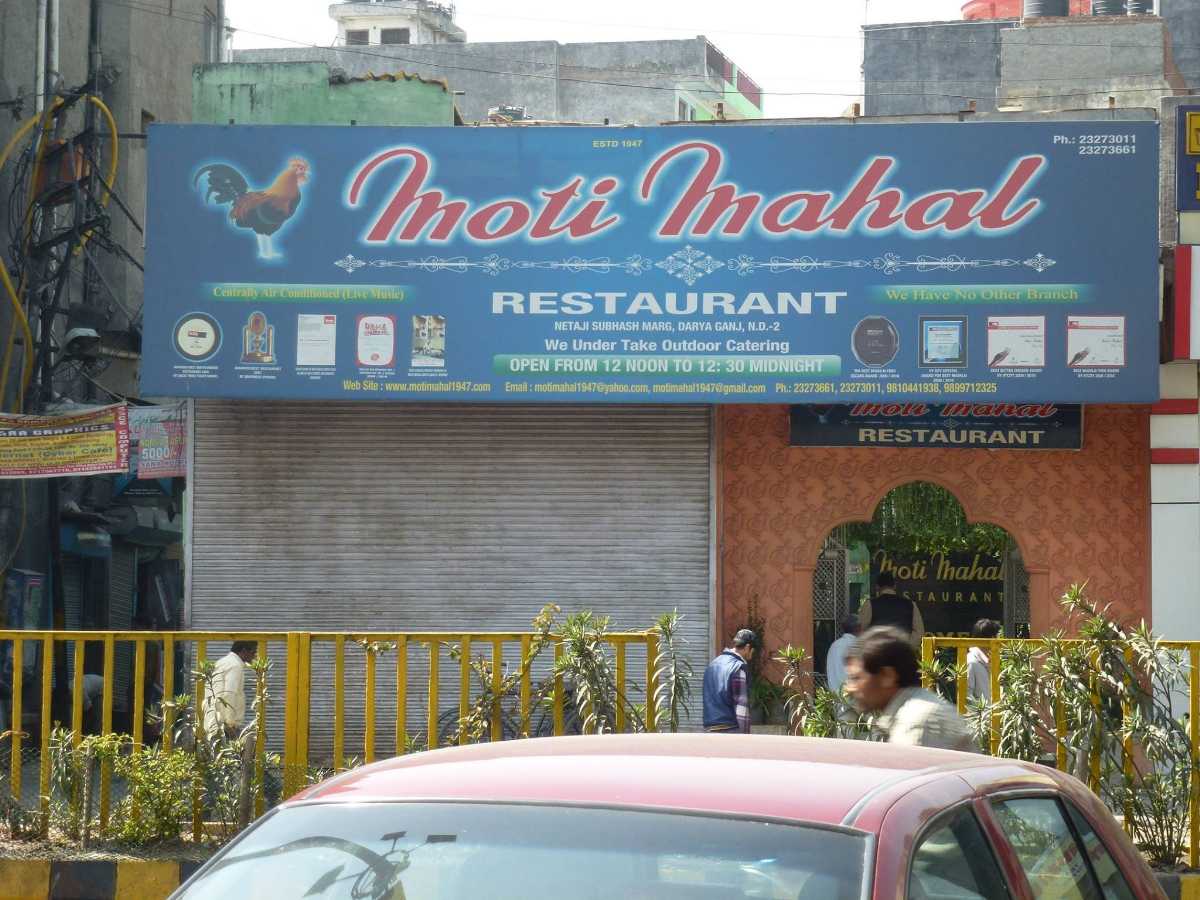 The Moti Mahal restaurant is a legendary part of Delhi and they are notable for being one of the places to make tandoori dishes mainstream. The restaurant is running since 1947and still holds the old charm. The location of the eatery is always under a swarm of people and the place has been a favourite of people like Jawaharlal Nehru and Indira Gandhi.
Address: 3703, Netaji Subhash Marg, Daryaganj, New Delhi

Contact: +91 9013525539

Cost for Two: INR 1,100

Recommended Dishes: Butter Chicken, Tandoori Chicken, Keema Naan
If you are someone who is willing to take a food adventure throughout key Indian cities, then you need to visit these stores. Have you been to any of them? Which one do you want to try as soon as possible? Do let us know in the comments below!