If there's one thing we should be thanking the British for, it should be for introducing beer in
India
. Whether Benjamin Franklin said it or not, beer is indeed a proof that God loves us and wants us to be happy. Try thinking of anything more gratifying than a nice tall glass of a high-quality frothy brew on a hot scorching sunny day, paired with pizza on the side and a great flick on Netflix. We bet you can't. So after comprehensive research, we've curated a list of best beer brands available in India for the beer snob in you.
1. Kingfisher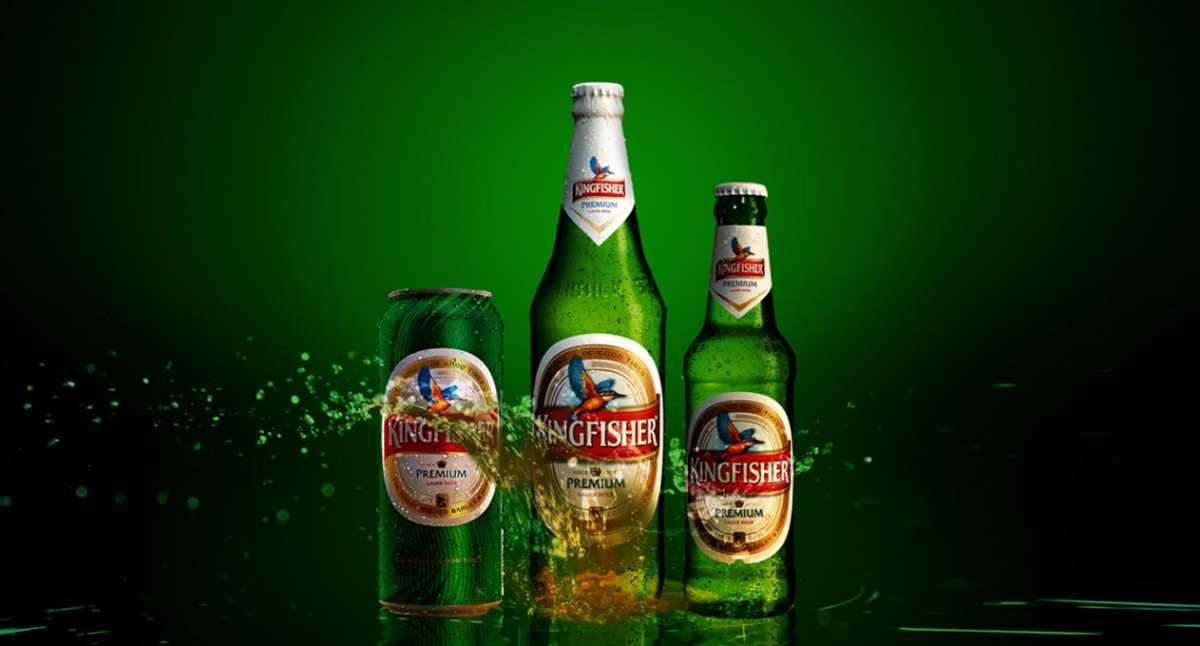 This widely available well-recognised beer brand is undoubtedly the "king of good times." Manufactured by United
Breweries
Group - led by the infamous Vijay Mallya, this is an easy-going lager. The taste initially is bitter for the taste buds which lingers pleasantly high on the palate. An underlying malty sweetness then complements this. The refreshing light taste is probably why Kingfisher is most loved amongst the beer enthusiasts and leading the pack despite several proficient competitors. The beer goes down well alone but when coupled with salty peanuts, its a match made in heaven.
Variants:
Kingfisher Strong (8% alcohol), Kingfisher Premium (4.8% alcohol), Kingfisher Blue (8% alcohol), Kingfisher Ultra (the newest edition with 5% alcohol)
2. Tuborg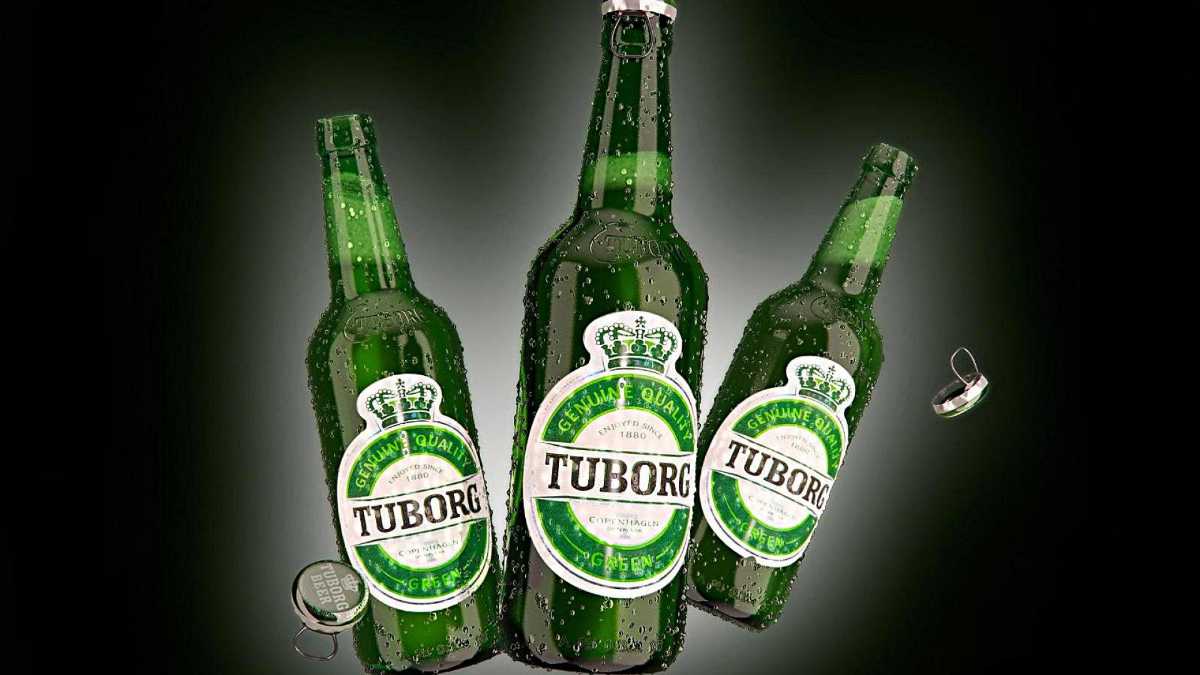 If strong beers make you feel tipsy in no time, then Tuborg should be your choice. With an alcohol percentage of only 4.8%, Tuborg is a bottom-fermented lager beer. Brewing it on lager malt results in its well-known mild, fresh taste with the aroma of flowers. This medium rich and lively drink has a moderate bitterness in the aftertaste. It tastes exceptional when gulped down with light meals such as salads and spicy Asian dishes and is ideal for any occasion, be it a dinner party, concert or anywhere with your loved ones. In India, Tuborg stands at number 2 amongst all brands and number 1 when it comes to international brands.
Variants:
Tuborg Strong, Tuborg Green, Tuborg Classic With Scotch Malts (specially brewed for the Indian palate)
3. Carlsberg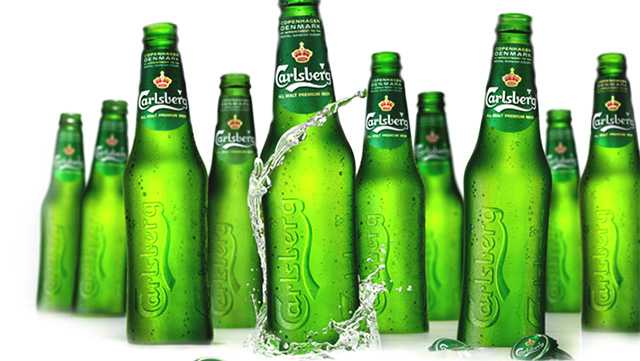 Carlsberg is yet another light-tasting beer. A rejuvenating and uniquely characterful Pilsener with a malty backbone and balanced bitterness and "probably the best beer in the world." This pale yellow lager leaves a mild, hoppy bitterness on your tongue. The superior quality European Barley gives Carlsberg a unique rich taste, making the drinking experience smoother for those who appreciate the unique flavour and variety of premium beers. It would be interesting for you to know that Carlsberg merged with Tuborg breweries in 1970, making Tuborg a part of the Carlsberg brews.
Variants:
Carlsberg Elephant (full bodied and full flavoured), Carlsberg Smooth
4. Budweiser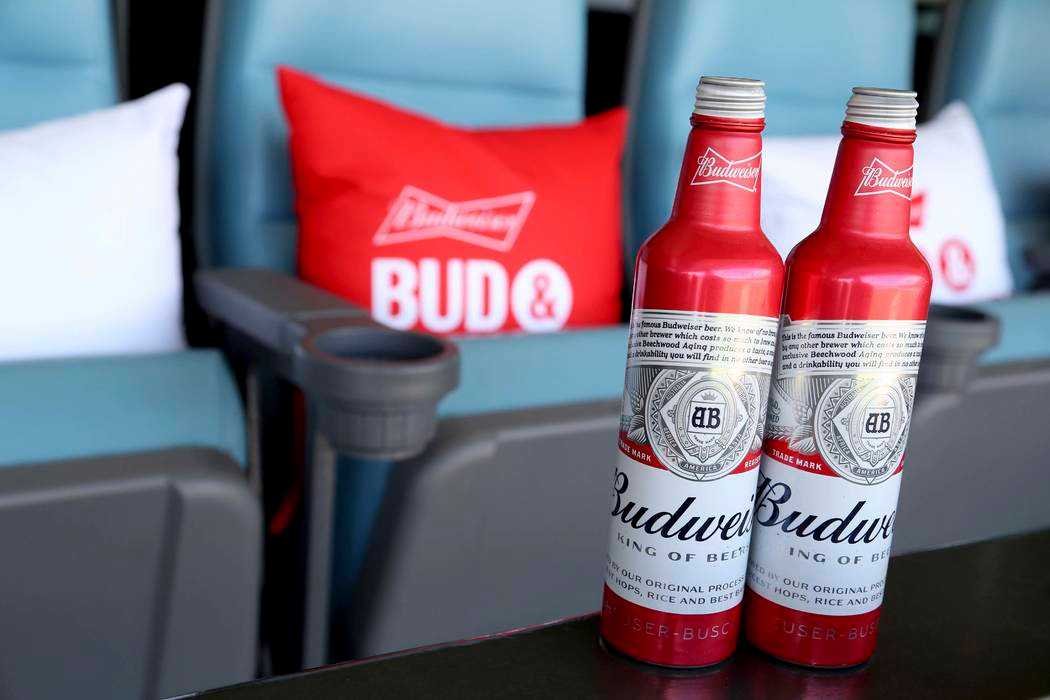 Back when there weren't many options to choose from, grabbing a beer meant grabbing a six-pack of Budweiser, and you were done. And now in present times when competition is cutthroat, Budweiser still leads not only in the US but also in India and also one of the best-selling beer brands in India.. There is a sweet rice flavour and a touch of bitter hops. With a taste so light this drink is meant to be chugged down the throat while either watching your favourite football player running towards the goal or when the ping pong ball finds its way inside a cup full of this pale yellow coloured drink. Budweiser never fails to satisfy.
Variants:
Budweiser Premium (5% alcohol), Budweiser Magnum (6.5% alcohol)
5. Heineken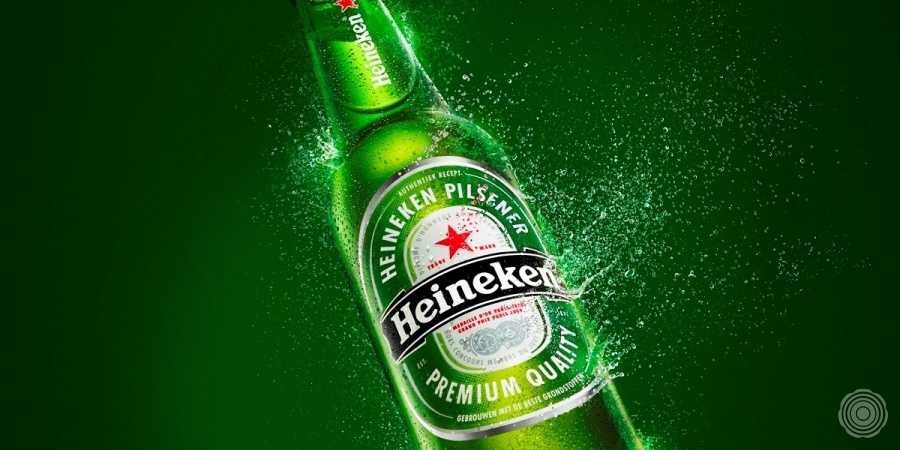 Unlike other beers, Heineken brews its beers in horizontal tanks for a more distinct flavour and consistency. One of the most internationally recognised beers, Heineken comes straight from Holland and into your heart. It is slightly stronger than other mass-produced lager drinks and probably a wee bit better than others. Try the beer for yourself, and you'll make out that this beer is more flavourful. Why? While beers are generally brewed for a fortnight, Heineken brews their beers for double the time - almost a month - Resulting in a full-flavour beer.
Variants:
Heineken Premium Beer, Heneiken Draught
6. Corona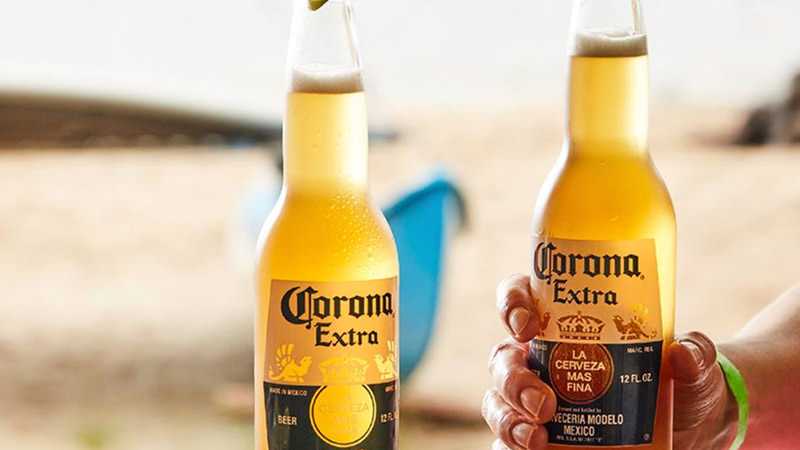 Are you amongst those who can't stand a beer's bitter taste? Corona is just for you. Corona has been brewed in
Mexico
since 1925. With a refreshing, smooth taste, Corona is an even-keeled 'cerveza' with fruity-honey aromas and a touch of malt. The flavour is crisp and well balanced between hops and malt. Although this drink is not favored by serious drinkers, it is widely chosen by the ones who are sick of the mainstream beer taste - Bitter! The only downside of this brewski is that it's not a cheap one. Corona beer price is around INR 250 in most states. The price hikes up to INR 500-600 in clubs and bars. Corona is a beer you should try once before dying. Pair it with spicy and citrus-infused dishes for the best flavor.
Variants:
Corona Extra (3.6% alcohol), Corona Light
7. Bira 91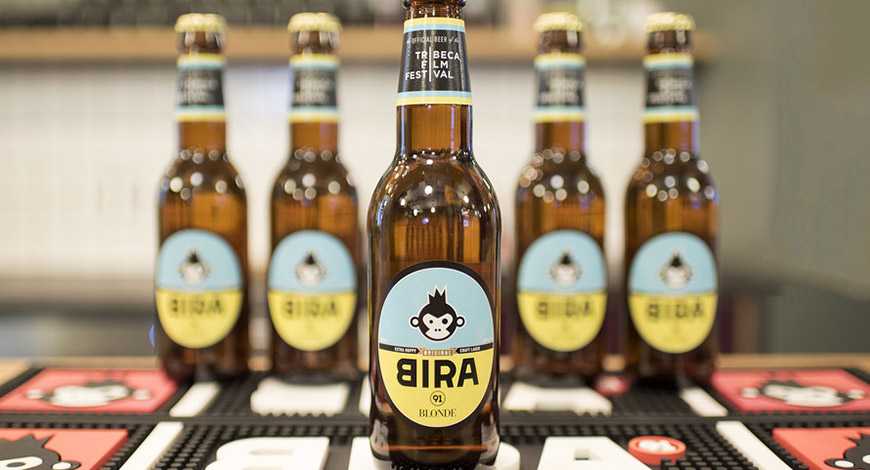 Move over mainstream beers,
Bangalore
's Bira 91 is a new kid on the beer block taking over the market by storm. How is Bira different from others, you may ask. Over the years, there have been many changes in beer. Craft beer is one of them. Unlike mass-produced beer, craft brewers have established superior quality as well as sustainable innovation. Craft brewers have created a diverse brewing culture in the world, and this is where Bira comes in. India is a growing market for beer and Bira has timed its entrance perfectly. Keeping Indians in mind, Bira tastes low in bitterness with a hint of spicy citrus and a soft finish. A refreshing all day craft beer!
Variants:
Bira Blonde (5% alcohol), Bira White Ale (5% alcohol), Bira Light (4% alcohol), Bira Pale Al (7% alcohol), Bira Strong Ale (latest addition with a spicy taste (7% alcohol)
8. Foster's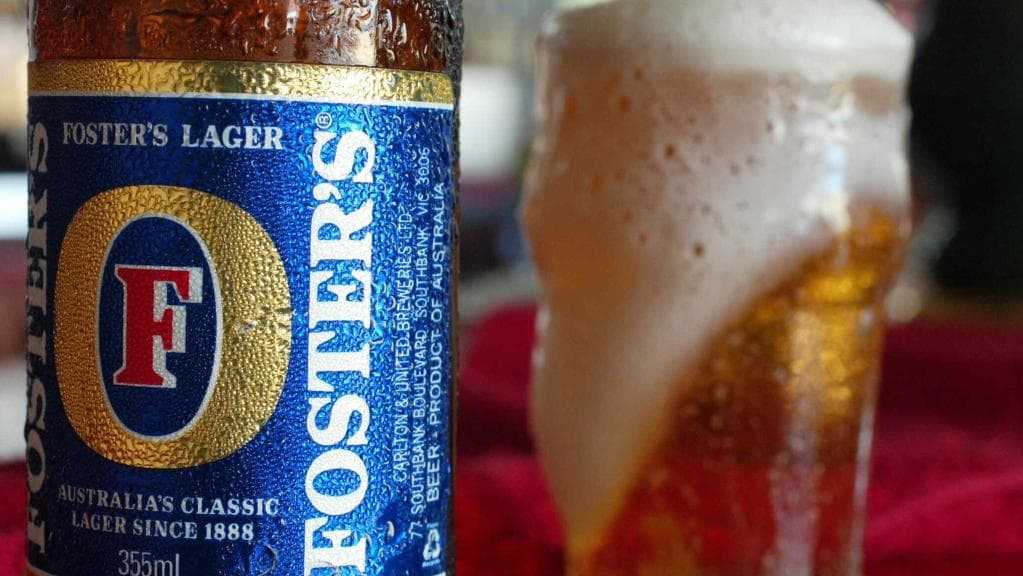 A favourite drink amongst the Aussies, Fosters is also loved in India. In the brewing process, hops are added at a later stage to preserve freshness. This gives Fosters the crisp and robust taste and is available only in two variants. Foster's Lager, which is a golden coloured beer with a strong malty aroma and Foster's Premium, which is a copper coloured drink. It has a nicely balanced maltiness accented by rich caramel notes. If strong and bitter beers are your thing, then you should go for Fosters.
9. Hoegaarden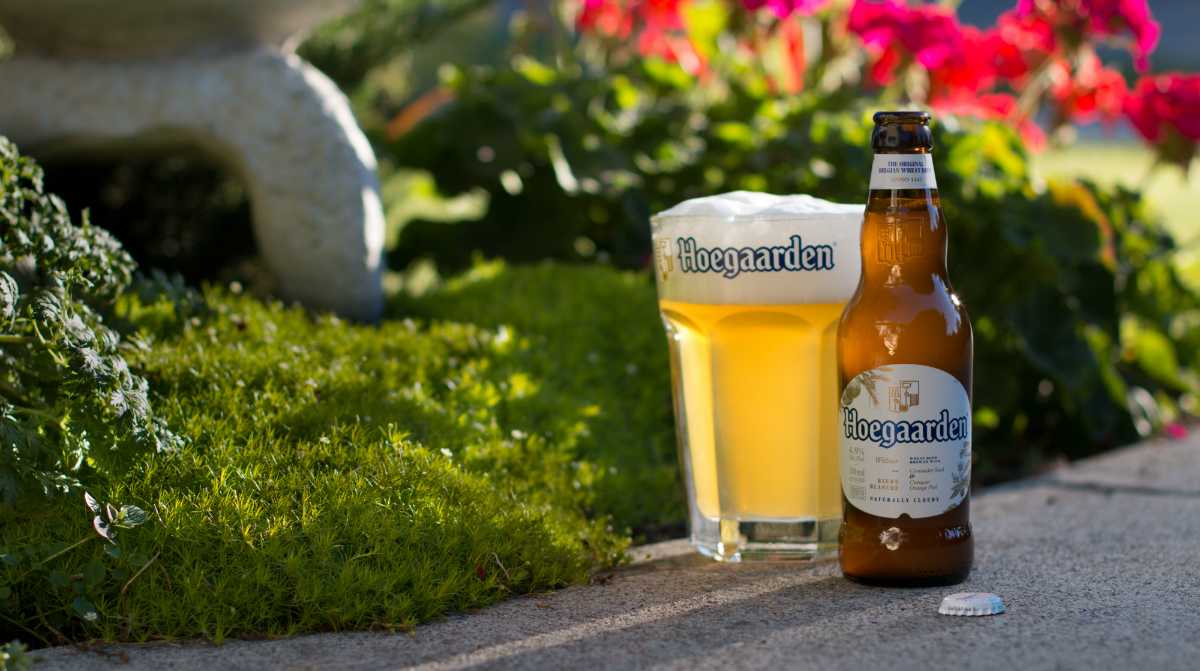 Known as the original Belgian white beer, Hoegaarden is best enjoyed close to its brewery, and that is you may not find it in many parts of India. First brewed in 1445, Hoegaarden is one of the oldest beers out there. While brewing the beer, the coriander and orange peel are left unfiltered and therefore give it a cloudy appearance. With an alcoholic content of 4.9%, Bananas and cloves are immediately evident of this refreshing beer.
10. MillerCoors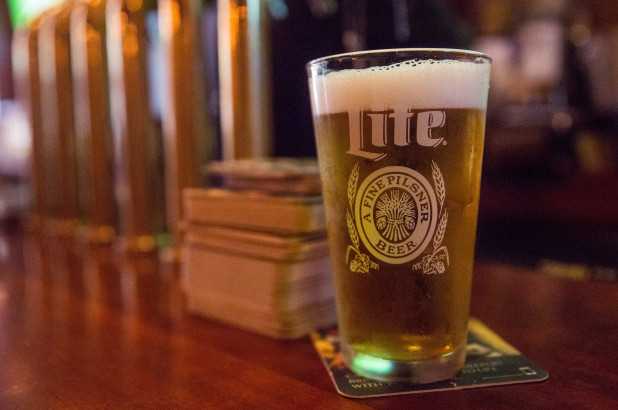 Miller High Life was introduced in 1903 by MillerCoors. Also known as the Champagne of Beers, it is a quintessentially classic, American-style lager. A unique mixture of chosen Saaz and Pacific Northwest hops and high amount of caramel malt can be identified in the making process. Also. It has more taste and aroma than other light beers. This beer is ideal for those who drink beer like water as this is one of the cheapest beers available in India.
Variants:
Miller High Life
11. Haywards 5000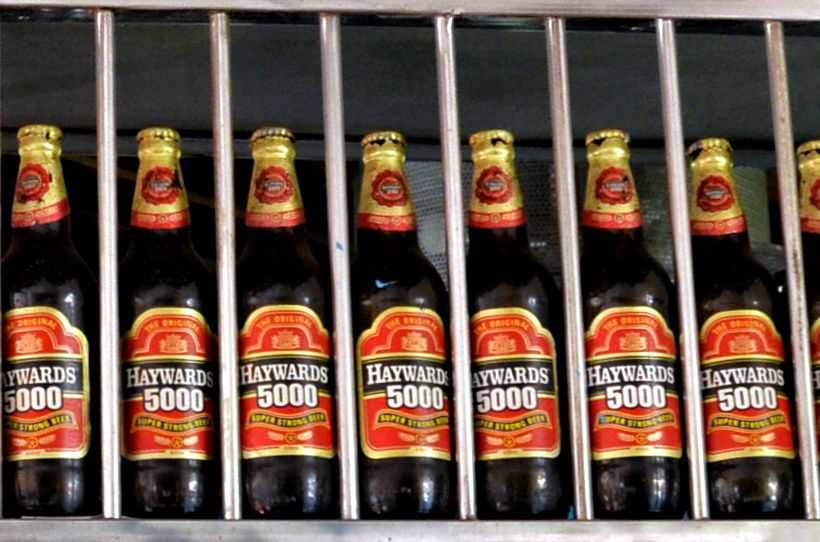 Haywards 5000 is a high selling beer brand in India with over 10 million units sold annually. The company started its sale in 1983. The beer is brewed with high-quality malt and is widely known for its smooth but favourably strong taste. With an alcohol percentage of over 7%, the beer quenches incredibly high thirsts of Indian customers.
12. Royal Challenge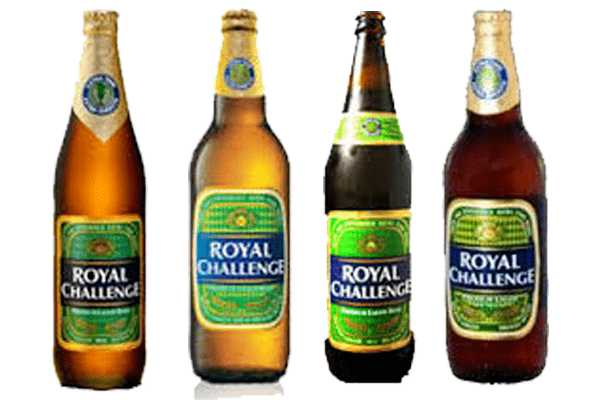 Royal Challenge's tagline, 'Brewed Stronger Brewed Better' clearly states that their beer is brewed for a longer time than the others, which renders it an extra flavour. Royal Challenge is famous in the north, mostly in
Uttar Pradesh
,
Odisha
and
Andhra Pradesh
. This mild beer has a crisp taste and a vibrant flavour. Prepared using the finest six malt barley, Royal Challenge is for those with superior taste preferences.
13. Kings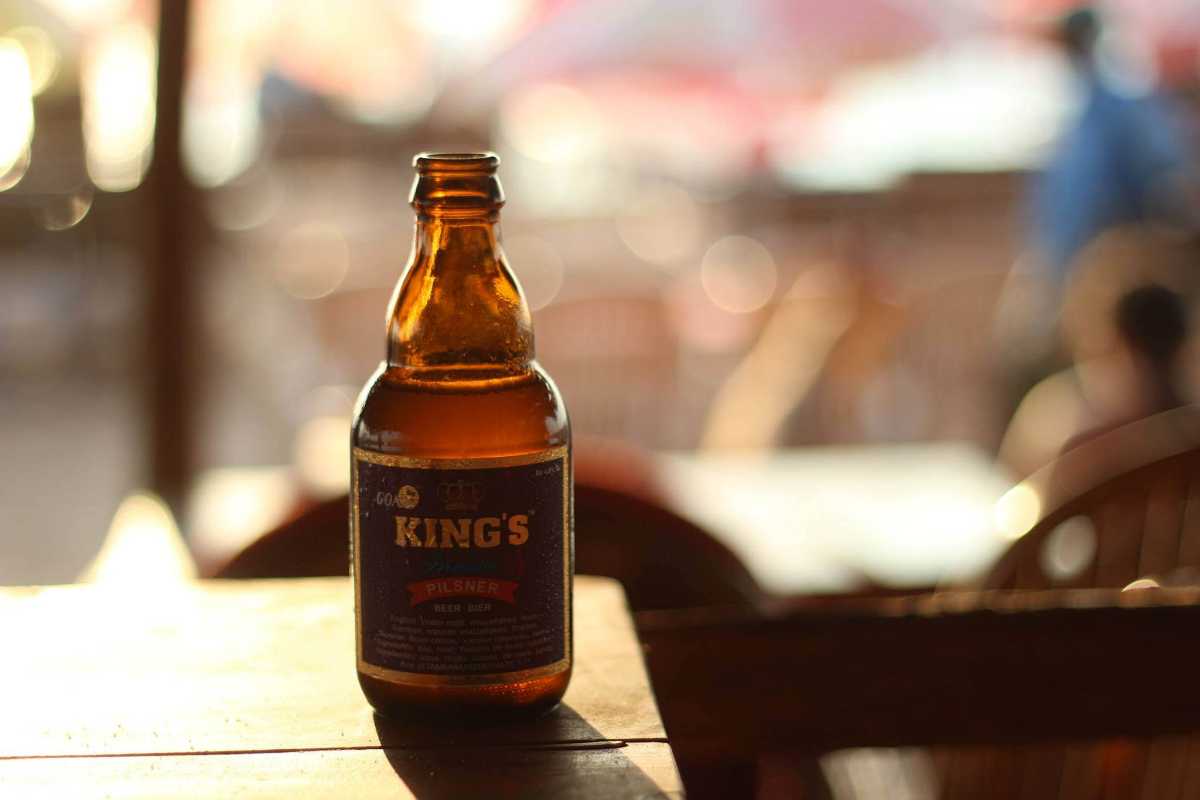 Goa isn't complete without Kings. Goa's Kings are indeed the kings in the beach city and have started moving across the nation. Made from the finest maize flakes and hops, this drink is best enjoyed on the beachside. Each sip ensures the perfect combination of taste and everlasting memories. Their beers are patiently bottom fermented at low temperatures for a crisp flavour.
Variants:
Kings Pilsner, Kings Strong, Kings Maxx
14. Godfathers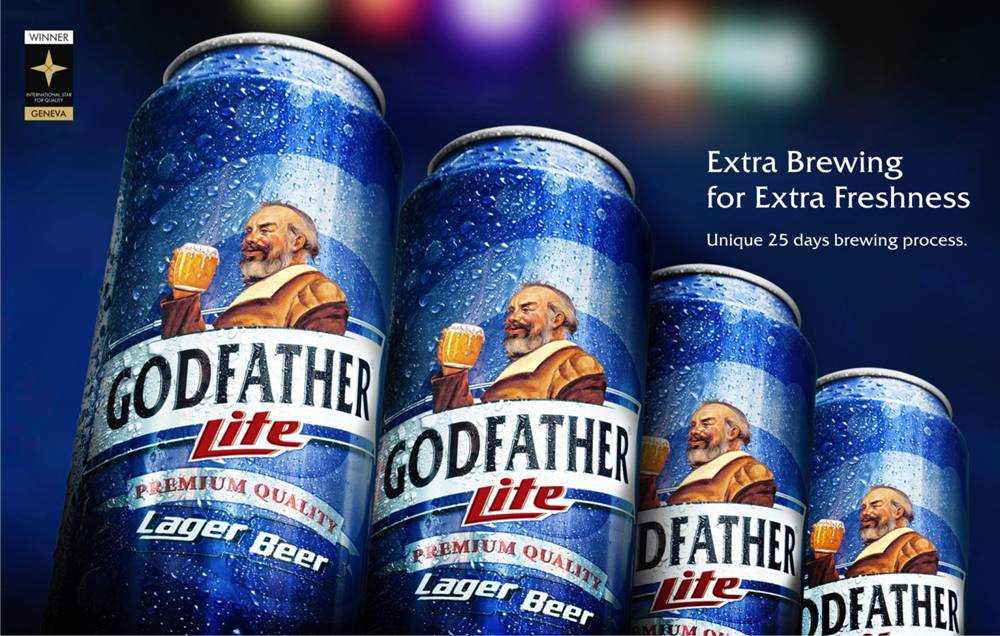 Godfather is yet another brand well received in the northern part of the country. It has a smooth, full-bodied flavour with a stable head and good mouth fullness. Their beers ensure extra freshness and no compromise on taste. With finest malted barley & best quality German hops processed for over 25 days, Godfathers is the ideal drink for a hot day. At 7.5% alcohol, Godfather Strong packs a punch for a real beer lover!
Variants:
Godfathers Light (5% alcohol), Godfathers Strong (7% alcohol), Godfathers Lager (5% alcohol)
15. Stella Artois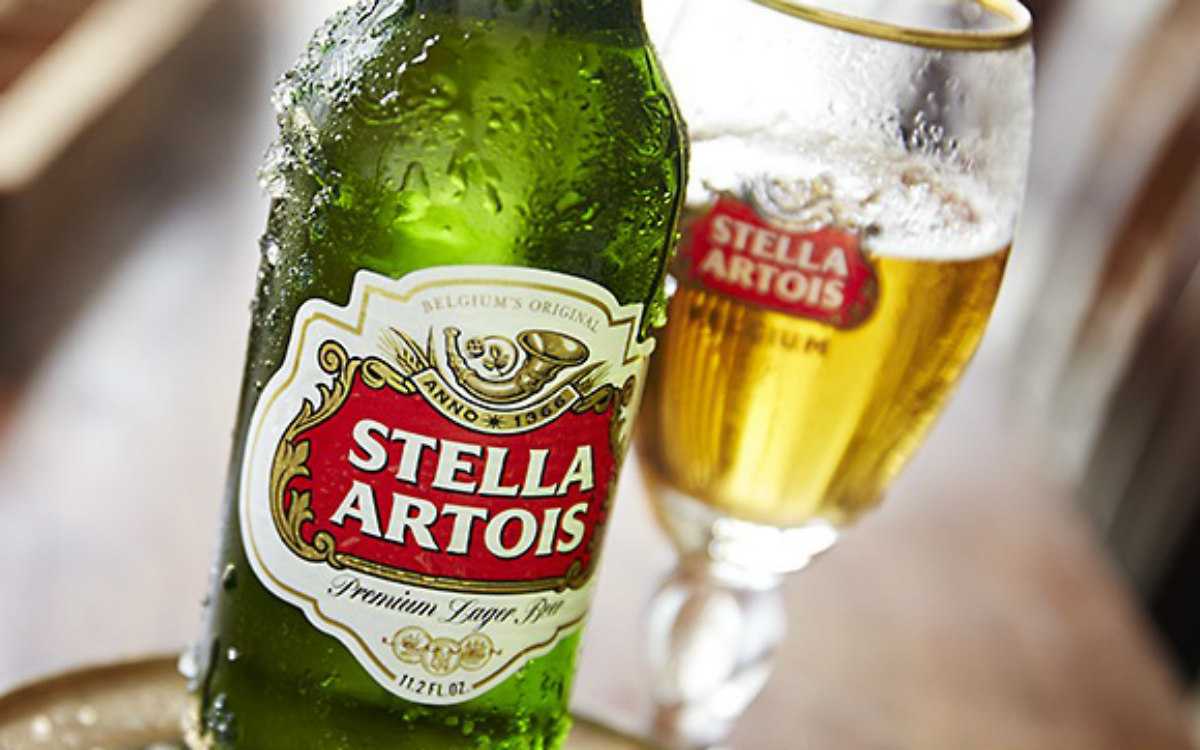 Stella Artois is a Belgian pilsner with alcohol content ranging between 4.8% and 5.2%. Passionate about their beers, this company has a 9 step pouring ritual to ensure the perfect taste. Stella Artois is a holiday beer and should be poured over in times of memorable celebrations.
16. Peroni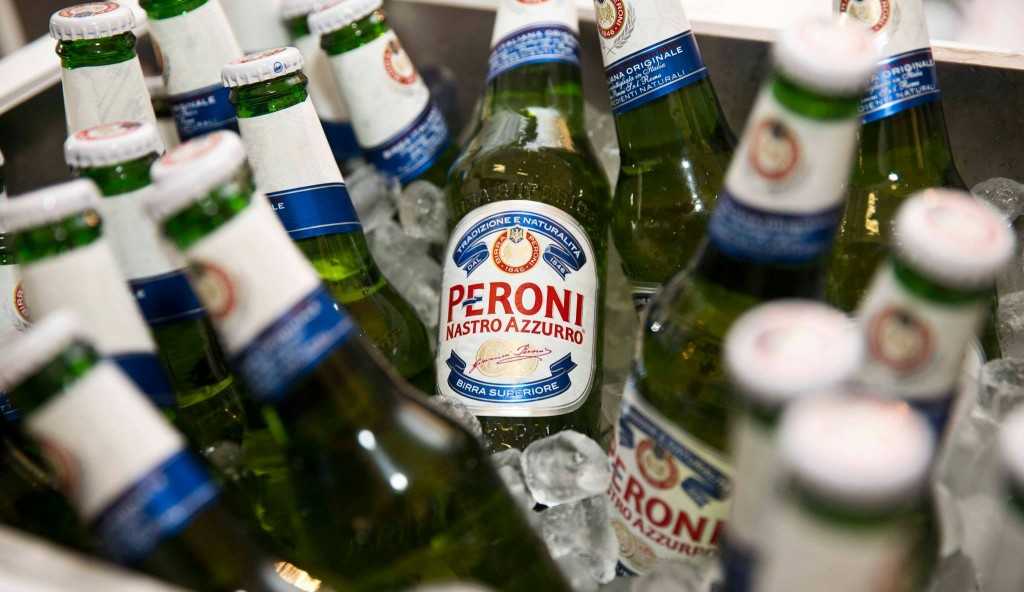 Brewed with finest ingredients, including their exclusive Nostrano dell Isola maize, Peroni is an Italian company that delivers a crisp and refreshing beer with a delicate balance of bitterness, citrus, and spicy aromatic notes. The high-quality hops and two-row spring-planted barley is the secret to their unique crisp and refreshing taste. If you are looking for a superior quality drink then Peroni is just for you.
17. Daredevil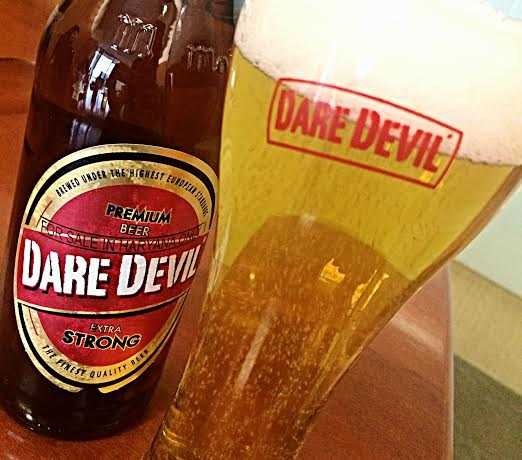 Like its name, Daredevil is a beer for those who dare to drink strong beers. This Indian brewski is one of the strongest and most bitter out there. It has a warm gold colour with a crystalline aspect, and Its base notes reflect the fruity flavours. The strong taste is consistent with the company's rich tradition and the attitude of 'dare to win.'
18. Apple Cider, Doolally Taproom (Pune, Mumbai)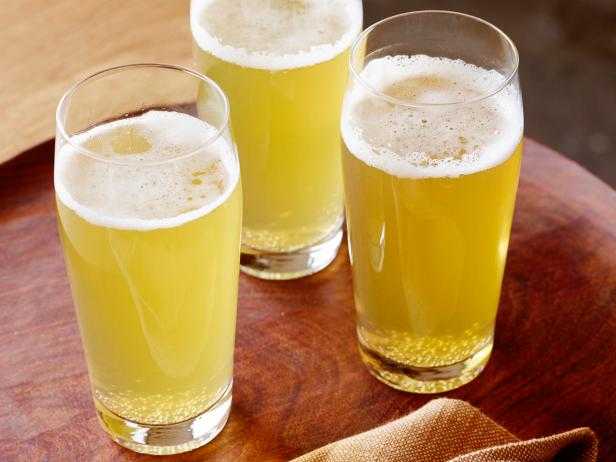 Doolally struck gold when they introduced Apple Cider to customers. The cider went on to become most popular amongst all type of drinkers because of the balance of its sweet and robust flavour. You will get a whiff of fresh apples the moment this drink is poured into the glass. The cider is perfect for those who seek a taste on the sweeter side.
19. Biggie, Brewklyn (Bangalore)

Brewklyn brings Brooklyn's drinking to Bangalore. It is interesting to know that their beers are named after famous personalities from Brooklyn. Al Capone, Woody Allen, Mike Tyson, and Notorious Biggie (B.I.G.) are few from their selection. With a fresh and crisp taste, Biggie would give you the authentic Brooklyn feel right in the "tech hub" of India.
20. The Black Mamba, Brewbot (Mumbai)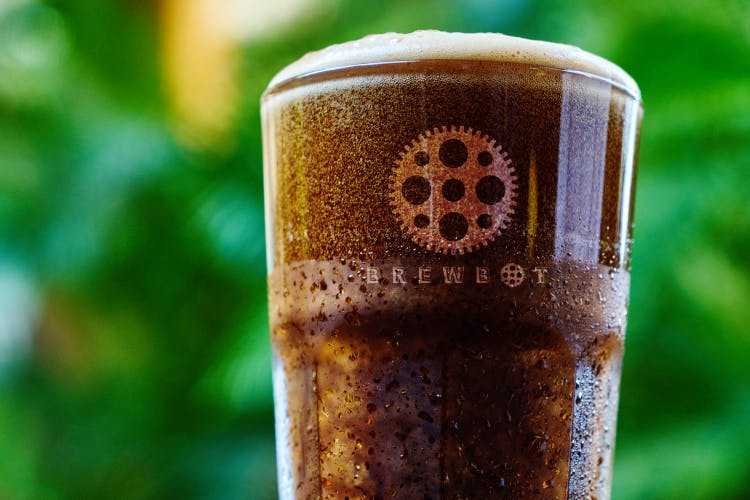 What happens when you mix two of your favourite elements - coffee and chocolate in a brewing kettle? You get The Black Mamba. True to its name, this beer is strongest (and most bitter) in taste amongst all crafted beers out there. If strong beers are your thing, give this beer a try. Challenge the Black Mamba next time you are in the city.
21. Simba: Smooth, Crisp, and Refreshing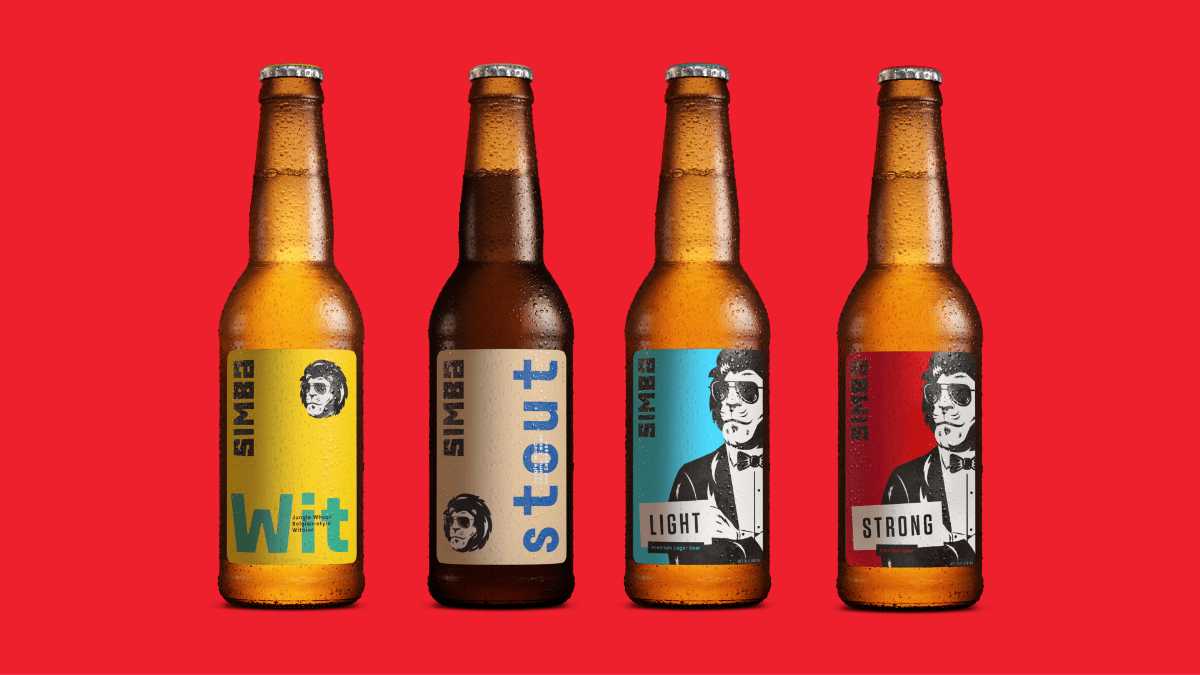 Simba is high in quality and chemical free. Made in small batches at breweries in India, their beer is made by scouting the finest hops and malts in Germany. Simba should be your go-to drink if bitter beers are not your thing. Currently available in Goa, Bengaluru, and Delhi, Simba's roar will soon be heard in Mumbai as well.
Variants:
Simba Wit, Simba Stout, Simba Light, Simba Strong
22. White Owl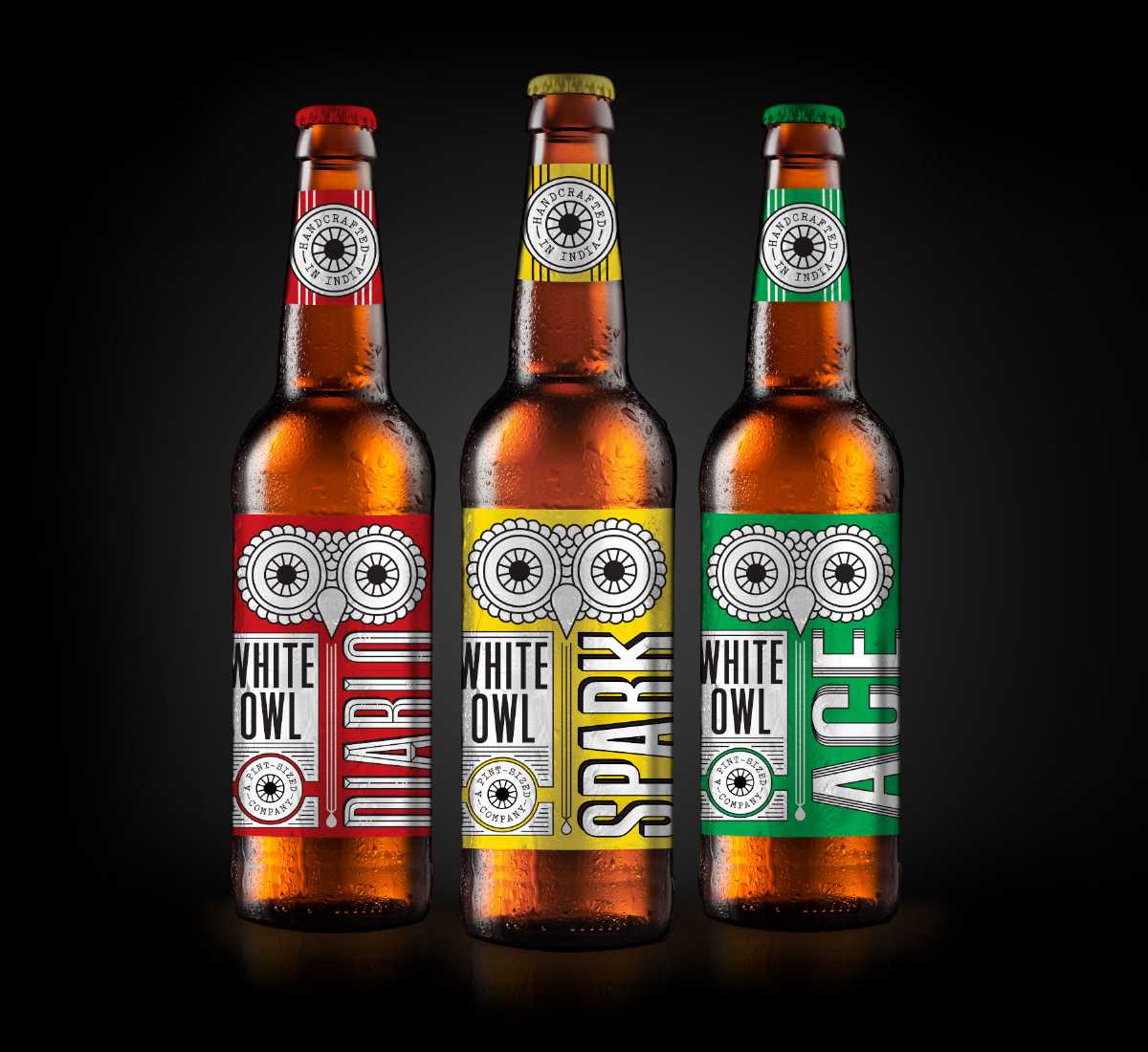 Combining the new world and old-world brewing styles, each batch of White Owl Beer is brewed with love and care by beer lovers. Started as a microbrewery selling crafted beer in Mumbai, White Owl has now expanded to 5 litres keggers (Available in Mumbai) and 330ml bottles (Available in Mumbai, Delhi, Bengaluru and Goa.
Their current bunch includes eight beer styles:
Halcyon
– flavours of clove and banana, a fairly popular style adopted from Germany.
Shadow
– strong roast English Porter drink with mild chocolate flavour.
Diablo
– Red Ale with a hint of caramel, straight from Ireland.
Ace
– Everyone's favourite, a French Apple Cider with the refreshing sweet flavour of apple.
Torpedo
– an American Pale Ale having a strong citrus flavour. It will surely give your tastebuds the required punch.
Paulina
– a German Kolsch with fruity flavours (a mix of apple and pear).
Spark
– A citrusy Belgian Wit
23. Raging Bull, Arbor Brewing Company (Bangalore)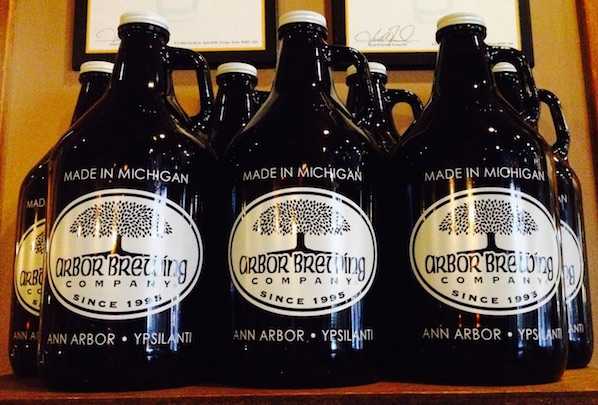 The famous Indian Pale Ale, Raging Bull is yet another drink not made for the faint-hearted ones. Though strong and bitter, the beer packs a floral aroma and punches of flavour. It tastes like heaven when gulped down with spicy Asian food.
24. Hopper Beer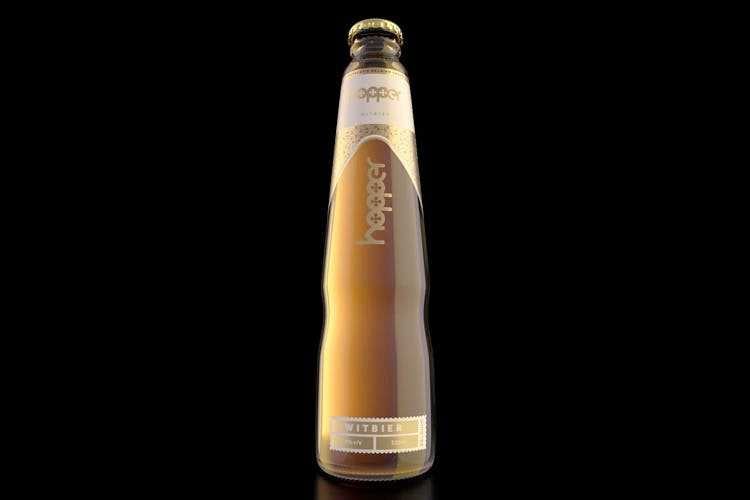 The newest addition to the list of beers in India, Hopper beer is a Belgian craft beer with a 124-year-old brewing legacy. With a blend of wheat, barley, aromatic hops, Curaçao orange peels, coriander seeds (for a hint of spice), this might as well be the most delicious beer you could've tasted. Hopper comes in two variants, the smooth Hopper Withier with a citrus touch and the Hopper Blonde, a lager made with malt and the finest hops. Which would you try?

25. Sandpiper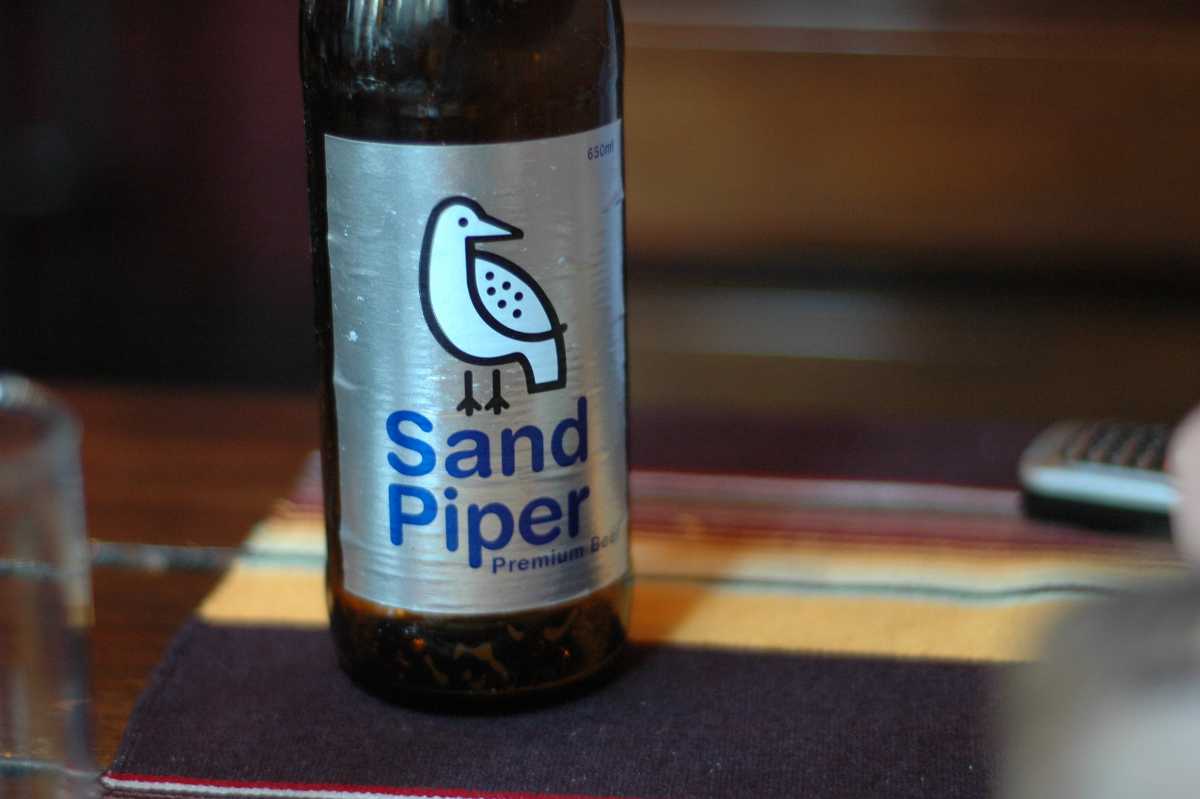 Sandpiper is a sweetish caramel, nutty and toffee apple flavoured golden ale. This beer is especially available in Mahabaleshwar. This beer becomes your perfect companion in lush green hills of Mahabaleshwar. The ABV is 5%.

26. Zingaro


Zingaro is a strong beer brewed by United Breweries. The aroma of this beer has notes of malt and corn. Zingaro has a mildly bitter taste. The ABV is 7.5%.

27. London Pilsner


London Pilsner is a clear pale ale. This beer has a grassy and fruity taste and sweet aroma. This beer is popular in Mumbai and Pune. The ABV is 5%.

Variants: London Pilsner Premium Mild and London Pilsner Premium strong.

28. Sterenn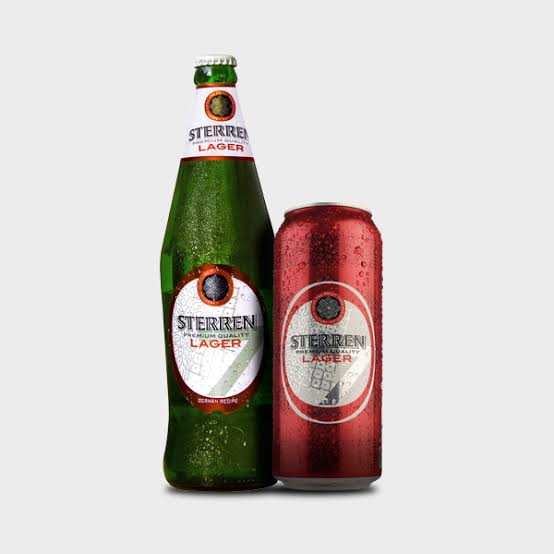 Sterenn is a pale lager with an orange citrusy flavour. This beer follows an authentic German recipe.

Variants: Sterren 6 – Premium Quality Beer (Wheat-base Beer), Premium Quality Strong Beer (Lager Beer), Premium Quality Extra Strong Beer (Extra Strong Beer)

29. Chang Beer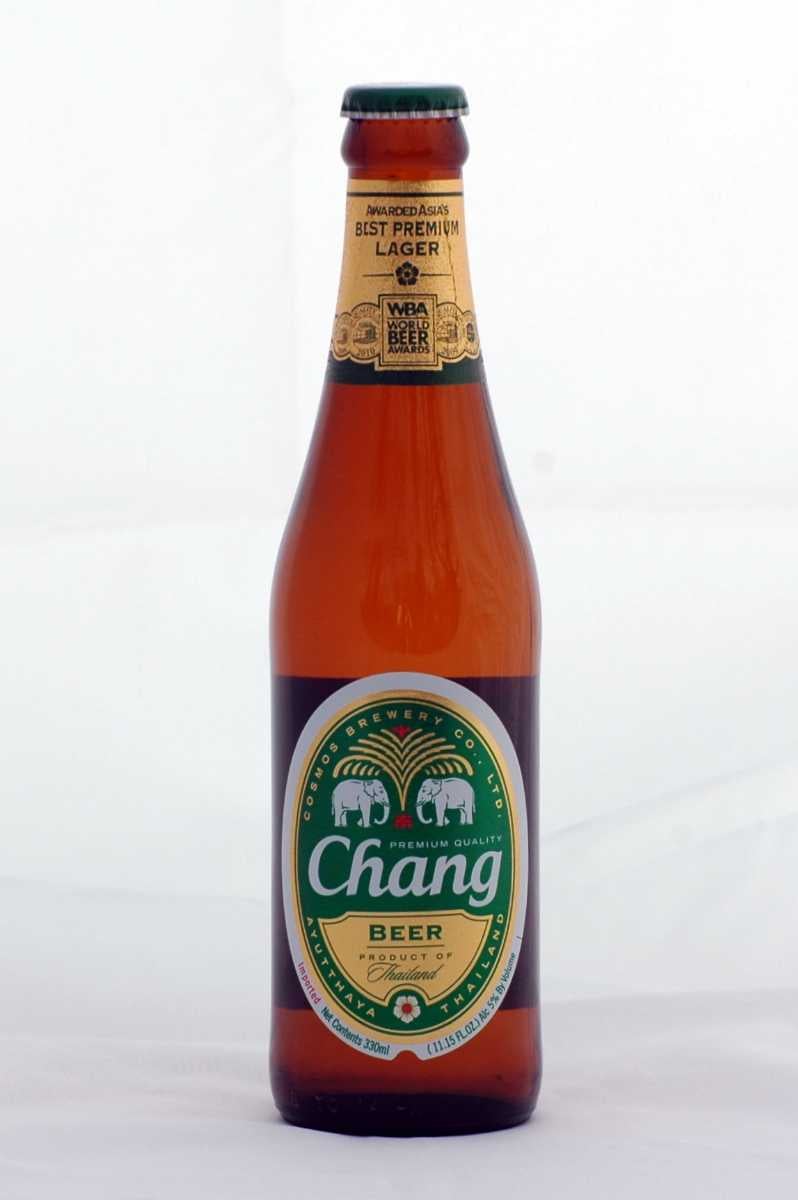 Chang Beer is a lager beer from Thailand. This beer has an aroma of fruits and hops and tastes great with the authentic Thai cuisine. The ABV is 6.4%.

30. Tiger Beer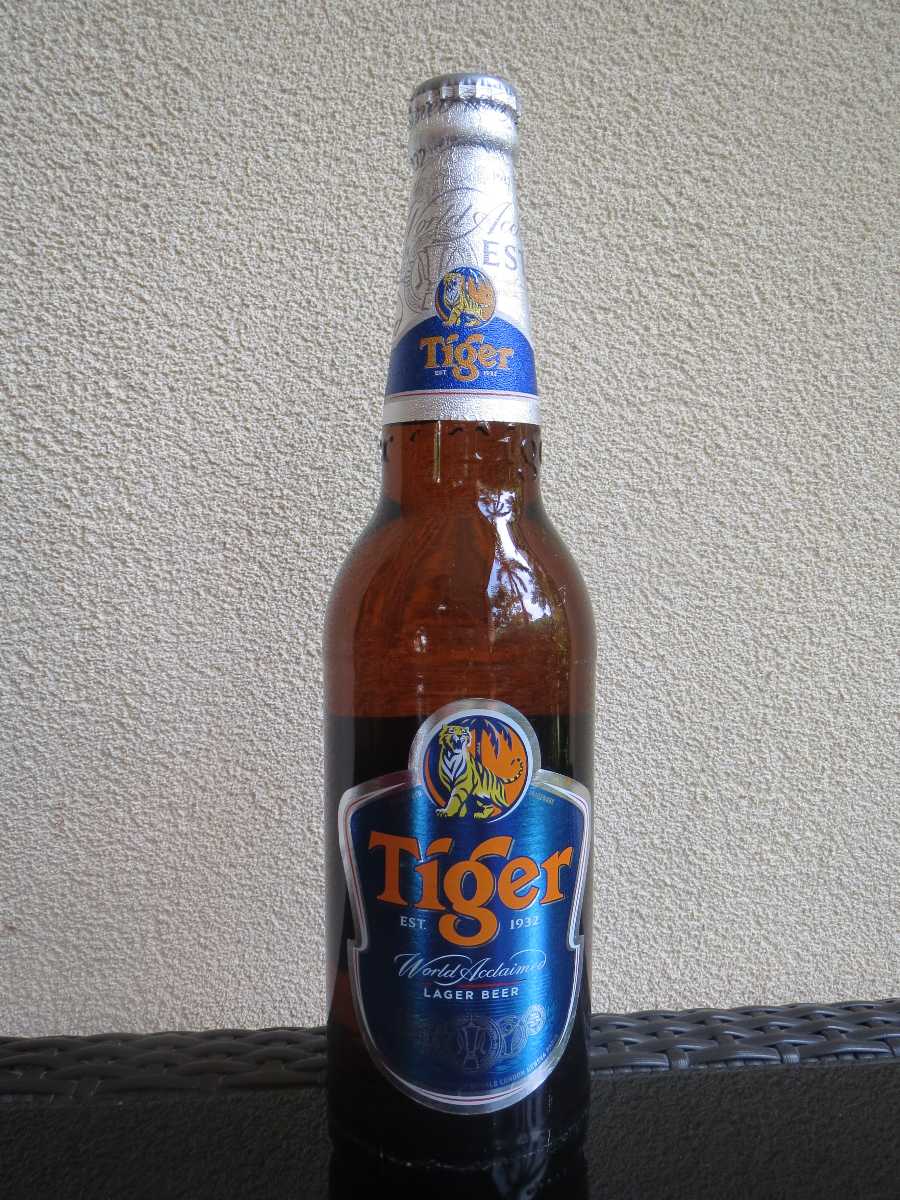 Tiger Beer is brewed in Singapore. The beer is made of Pilsner malt, corn sugar, yeast, and noble hop and has an aroma of corn and malt. The taste is sweetish with a hint of barley.The ABV is 5%

Variants: Tiger Beer (Asian Lager), Tiger Black & Tiger White, Tiger Extra Fresh, Tiger Silver, Tiger Radler Grapefruit & Tiger Radler Lemon.

31. Lion Beer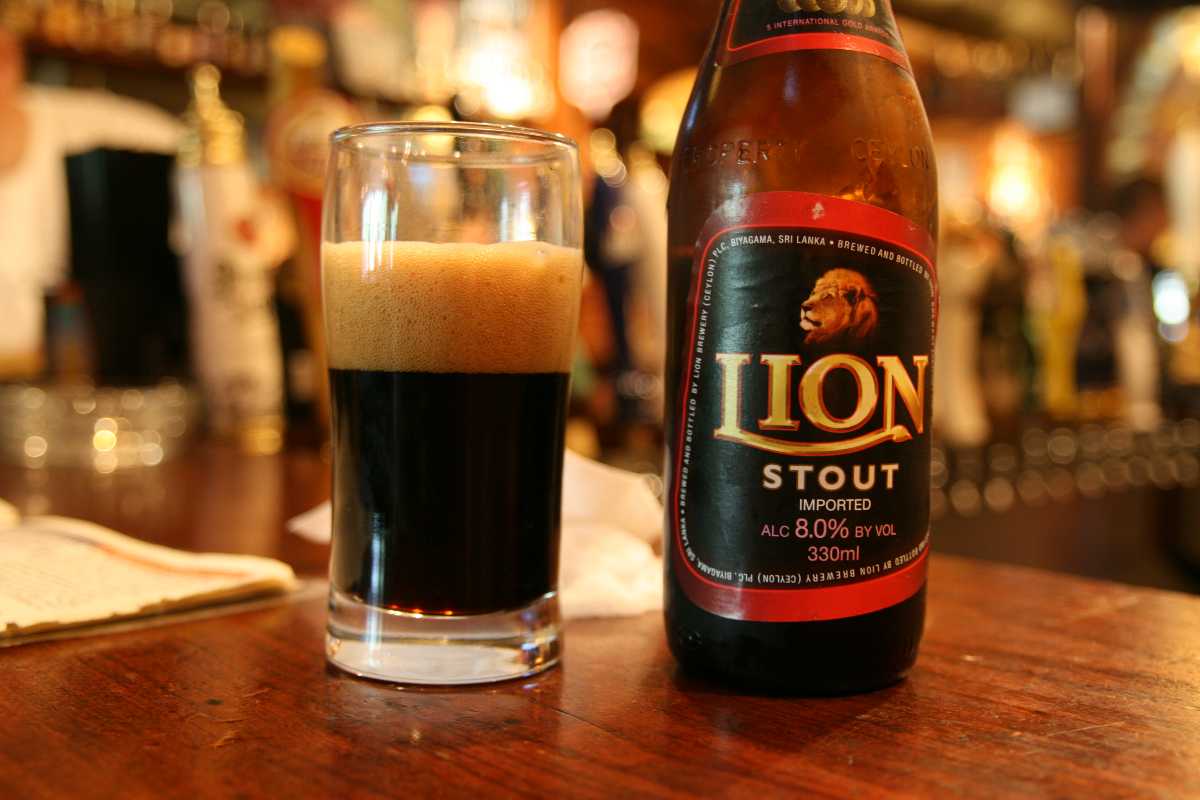 Lion Beer is an award winning product of Lion Brewery (Ceylon) PLC. The beer is sweetish with less hop notes. The aroma is fruity with hints of caramel.

Variants: Lion Lager - ABV 4.8% premium lager, Lion Stout - ABV 8.8% stout, Lion Strong - ABV 8.8% pale lager/imperial pils
Recently, following the growing love for beers, several breweries have sprung up across the country. From traditional ales and stouts to innovative and flavourful brews, breweries in India have something that suits everyone's taste and preferences. The sound of beer gushing down the tap and into your glass at the breweries is so enticing that it can't be described in words. Doolally Taproom in
Mumbai
is one of the best in the country. This outpost has ten beers on tap including mango cider, Belgian Wit, apple cider, and many more. 7 degrees Brauhaus in Delhi is an authentic microbrewery. Famous for its wheat beers, one visit to that place would drag you back time and again. Its house-full scene speaks for itself. The Biere Club in Bangalore is one of the bests in the city. Nothing can match complimentary food, and this brewery knows it well. They serve traditional ales served with complementary Mediterranean food. Toit is yet another master brewery in the pub of India (Bangalore) which serve food with conventional brews so good that you would eat your fingers off.
I hope this answers the questions that you might have like which beer is best in India. The only thing that can top beer is beer. So whether you've been working all week, unwinding on vacation, partying, or are finally catching up with old friends, or *insert any random occasion* because cracking open a cold one always makes things better.