Thailand
is mostly famous for its sunny beaches and tasty food. But it is indeed a hidden gem when it comes to the music of Thailand. The musical traditions in Thailand are very diverse, impressive and worth exploring. Its position much influences the musical traditions in Thailand in South East Asia. It not only borrows but also inspire countries like
China
,
India
,
Laos
, Myanmar, and
Cambodia
. The western culture has inspired many genres of music in Thailand. Listed below are the most popular genres of Thai music.
1. Classical Music
The musical forms in Thailand developed mainly in the royal courts. The style of music which became very popular was operas that was much appreciated by not just the royals but also the ordinary people who would enjoy it in courtyards. Even though the musical traditions are rumoured to have been influenced by Indian practices, they are now considered unique to Thailand. The classical music of Thailand has impacted and influenced the cultures of many other countries such as Laos, Cambodia and Myanmar. As far as recognition to the composers is concerned, in the earlier times, they mostly remained anonymous. There are three famous opera ensembles. To draw a parallel one can compare this with Indonesian Gamelan.
a) Pi Phat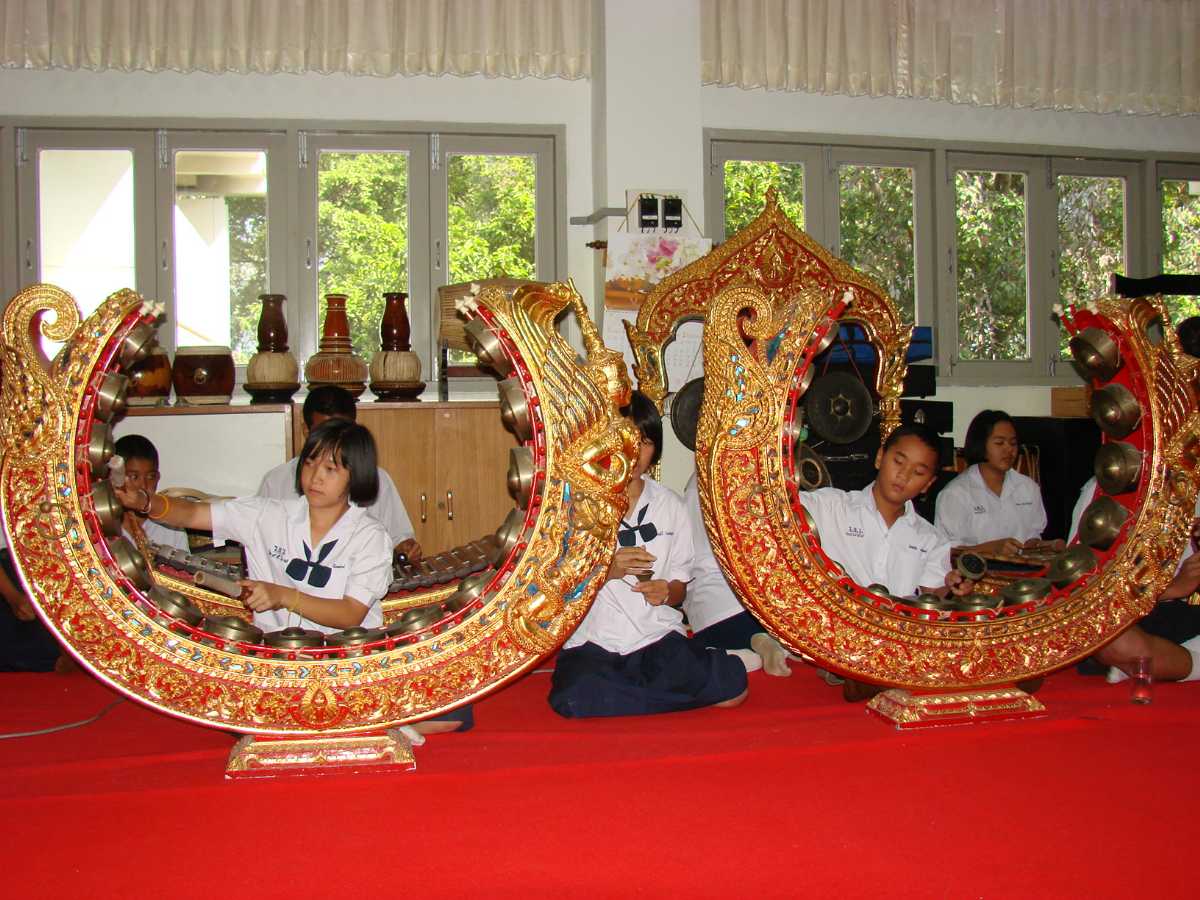 This classical ensemble is dominated by percussion-based instruments such as a xylophone, gongs and oboe. This is considered to be the primary ensemble which led to the other forms of ensembles. The PiPhat is further divided into six types, namely Piphat Khrueang Ha, Pi Phat Khrueang Khu, Piphat Khrueang Yai, Pi Phat Nang Hong, Pi Phat Duek dam ban, Piphat Mon. They differ based on the types of instruments used, several instruments used and the period during which king it became famous. The smallest one has five instruments, while the most massive ensemble uses eleven instruments.
b) Khruang Sai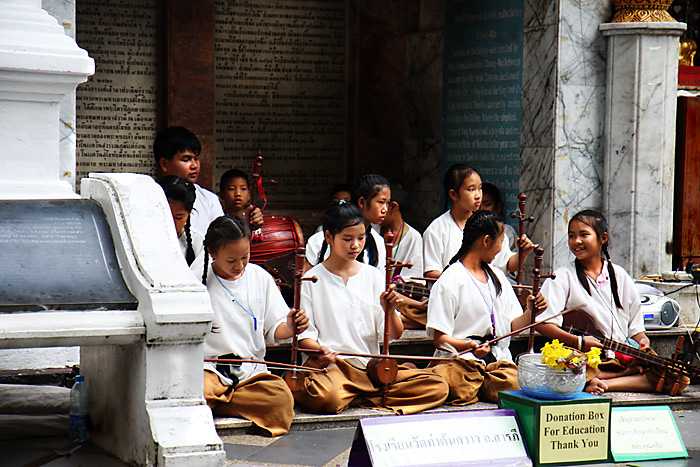 This classical ensemble mainly uses string instruments. It typically uses fiddles, zithers, flutes, drums and cymbals. These instruments are used in different combinations depending on the size of the orchestra. On this basis, this style of music of Thailand is further divided into Khrueang sai wong lek, Khrueang sai khrueang khu, Khrueang sai pi chawa, and Khrueang sai prasom. This form of an orchestra is usually played for indoor purposes. The use of a small Chinese styled hammer and other Chinese instruments hint at its probable Chinese origins. Compared to other ensembles of Thai music this a more quiet and intimate one which is played along with dance performances and during holidays.
c) Mahori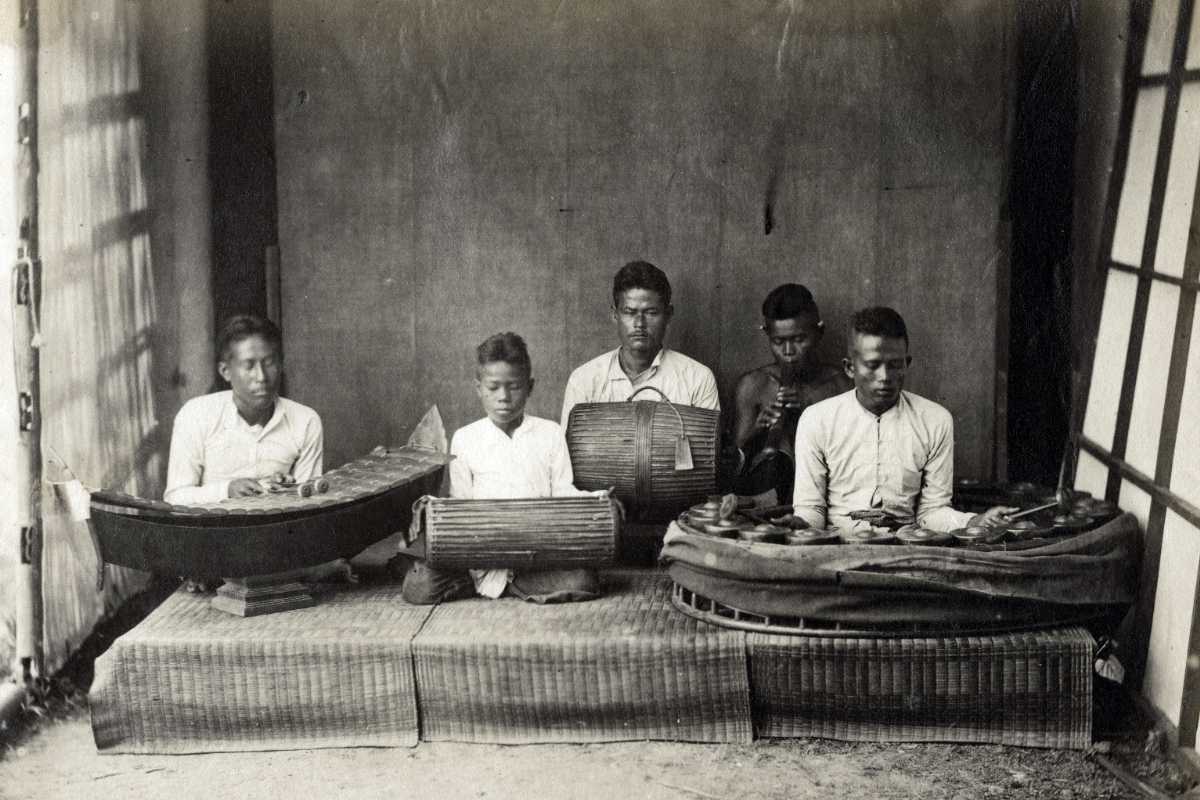 This one is known as a more secular version and an amalgamation of the two above mentioned ensembles. It uses the gongs and xylophones from Pi Phat and the string instruments from Khruang Sai. This music form has had significant impacts on Cambodia's musical traditions. During Ayutthaya's reign, women were not allowed to act in Mahori plays, and only royal women were allowed to play instruments in Mahori, due to which the instruments used were of smaller size. This ensemble, which generally has four members, is further divided into three types based on the instruments used namely, Mahori Khruang Lek, Mahori Khyrang Khu, and Mahori Khruang Yai.
The classical did not get many supporters during Thailand's nationalistic modernisation regime because they were considered to be unmodern and backward. But it has benefited from government sponsorship in recent years.
2. Phleng Luk Thung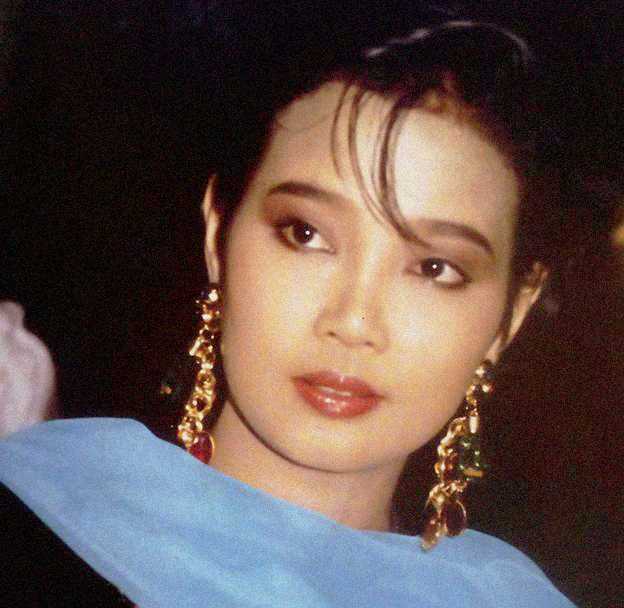 The literal meaning of this name is 'song of a child of the fields', and it's also known as luk thung. This genre of Thail music is popular among the rural classes of living. The songs talk about the difficulties faced by the farmers, their social practices and romantic love. The tempo of the songs is slow and much different than other music forms of Thailand, the songs are sung in Thai, Isan and Lao dialects. Contrary to the belief that this is folk music, it is a comparatively newer creation which developed around the mid-twentieth century. Notable artists are Waiphot Phetsuphan, Pumpuang Duangjan and Plen Prodan. Those who wanted to experiment with this genre infused it with music from Latin America and Asia; some pioneering artists went as far as using electronic instruments along with the vocals.
3. Mor Lam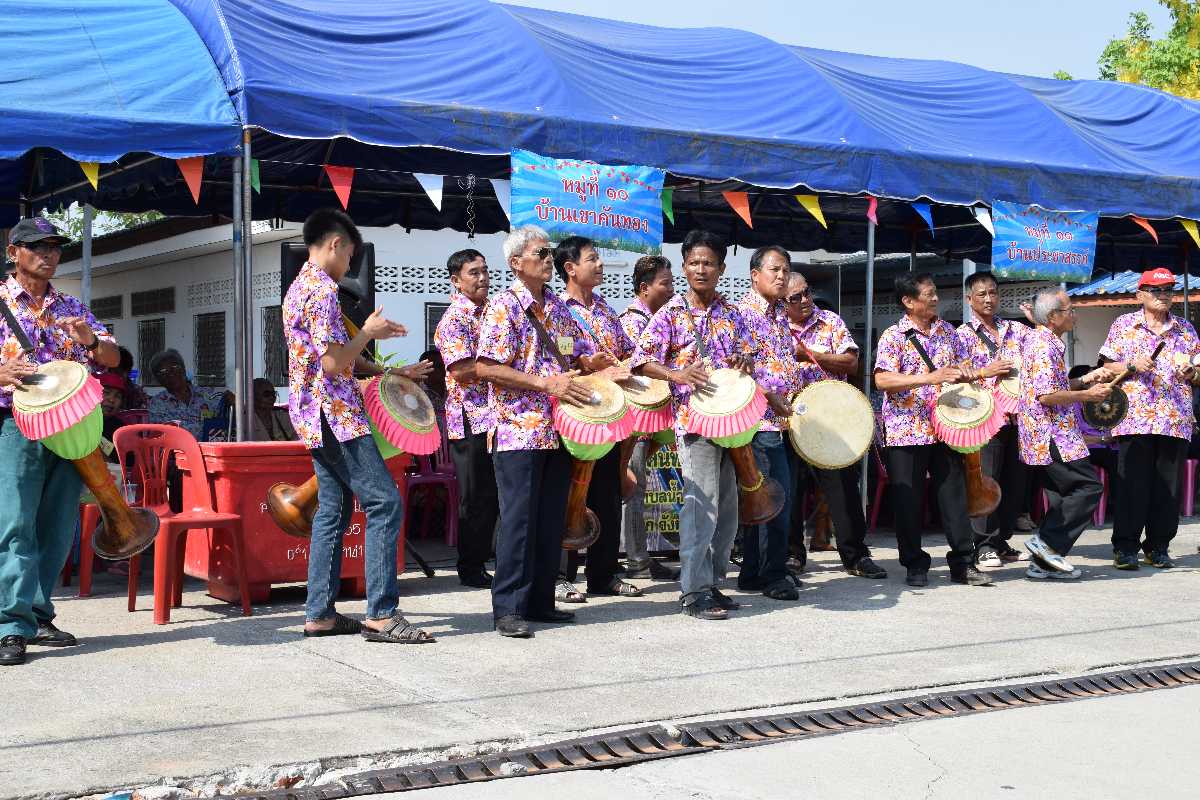 Originated in Laos where they were used to describe the village life just like Luk Thung. It is one of the most dominant folk music in Thailand.  This too uses a slow tempo, though their central theme is unrequited love. It is sung in Lao, Thai and Isan dialects. The singer who is an integral part of the ensemble is known as molam. During the Civil War, the USIS recruited Molam singers to spread their propaganda among the rural population. The new version of this genre known as, Mor Lam Sing, is a peppy, upbeat and fast-paced version and it uses western instruments. This style, which began around 1985, has become much popular in Thailand. Notable artists of this genre are Jintara Poonlarp, Banyen Rakgaen, and Pornsak Songsang.
4. Kantrum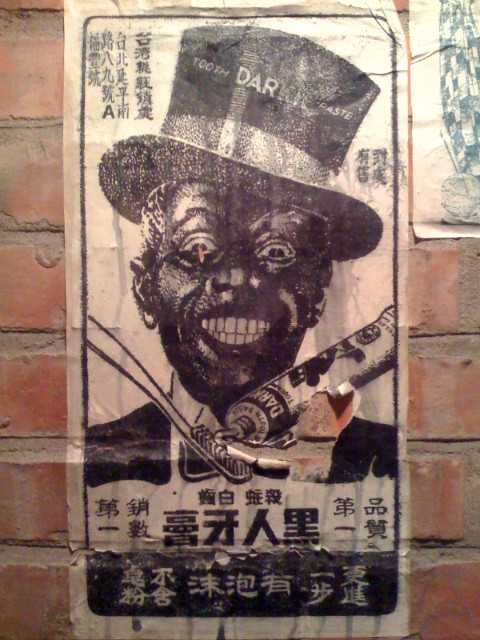 A kind of folk Thai music which is very popular among the people of Khmer ethnicity in Thailand. Played along with dance performances, it is fast-paced and upbeat. But the best part about this music form is that the lyrics are in two languages. The genre uses percussion instruments as well as fiddles in its traditional ways. During the 1980s - 1990s the artists which became popular were Darkie and Chalermpol Malakham. Darkie was such a sensational hit who ruled the music industry of Thailand for more than two decades and became a mainstream performer in 1980s.
Western Influences
Even though Thailand was never colonised, it has been much influence on the music scene of Thailand. The music of the west started gaining popularity from the 1930s.
a) Jazz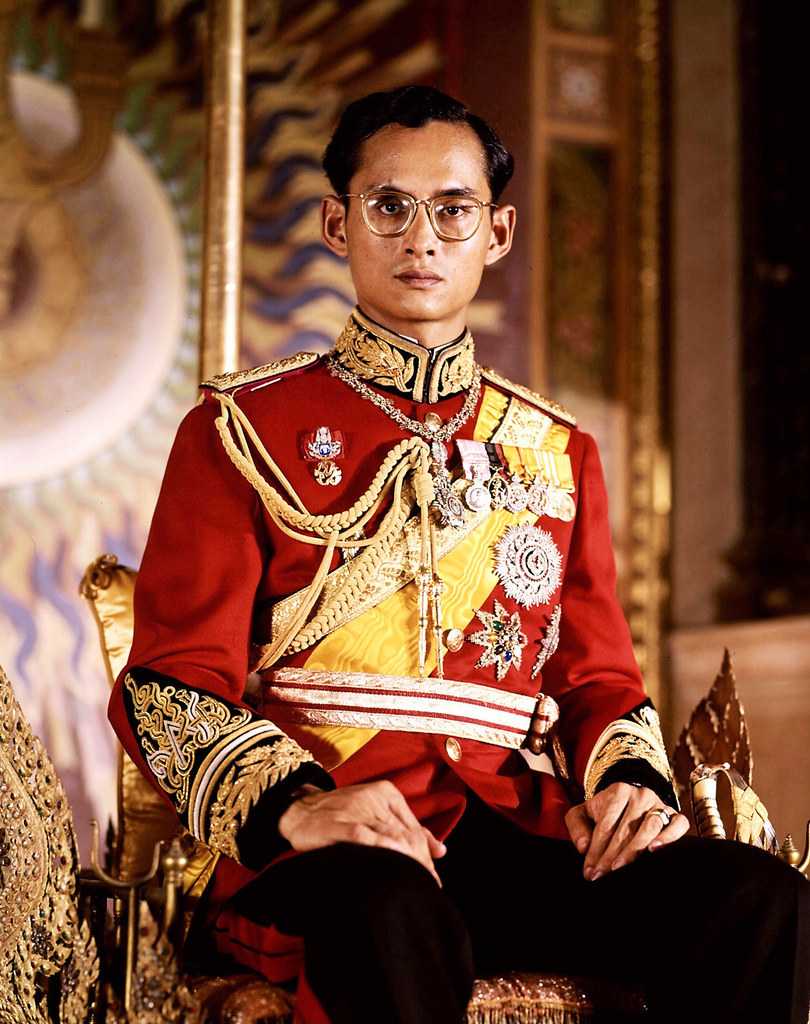 The first kind of pop music to reach Thailand was the soft verses of Jazz. Even the royal family of Thailand was much enamoured by it. King Bhumibol Adulyadej (1927–2016) has composed and contributed many jazz pieces for bands in Thailand and abroad. The first-ever jazz band of Thailand was Suntaraporn, started by Euah Suntornsanan, who was a pioneer in introducing western music in Thailand. Other forms which also gained popularity during this time were Tango and western classical music.
b) Rock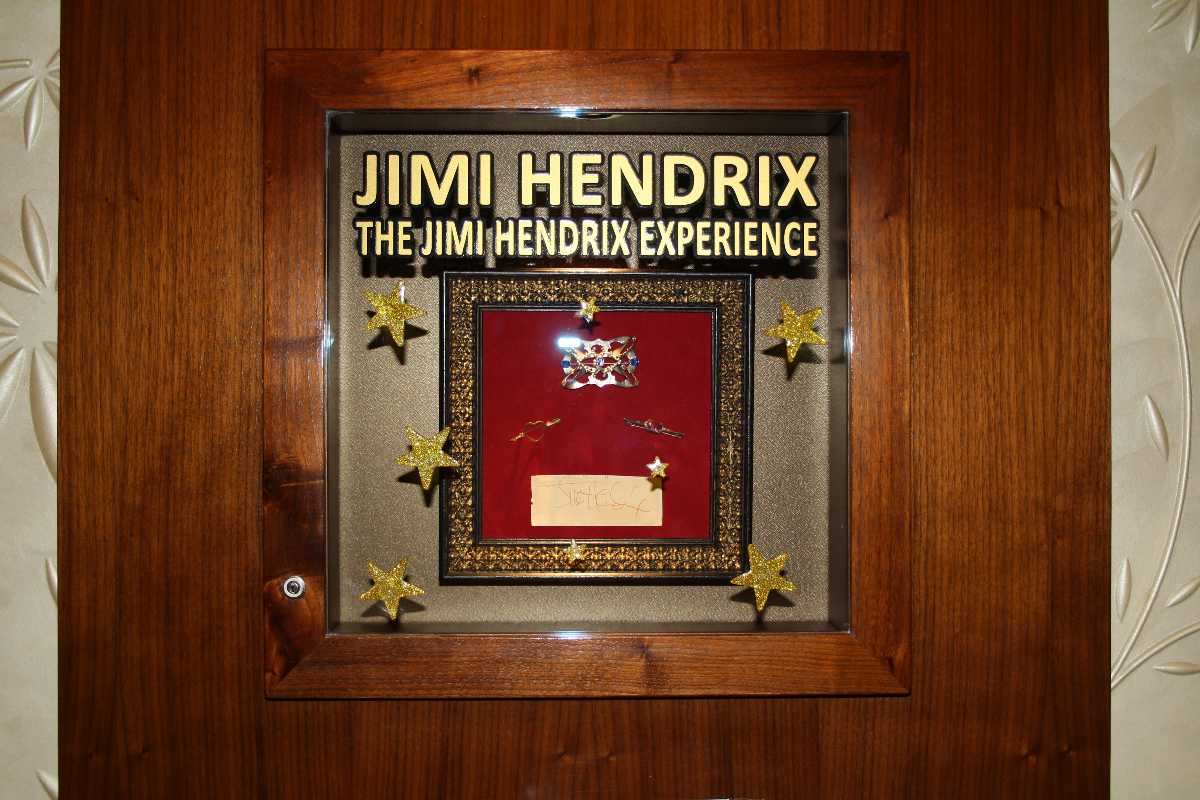 The scene for the rock music of Thailand has evolved into a new genre known as Thai rock. The rock scenes mainly influenced it in the USA and the United Kingdom. The pioneer of this genre is Lam Morrison. During 1960s band like the Doors and Jimi Hendrix were gaining popularity in Thailand because of the American soldiers stationed. Laem Morrison performed many covers for the mainstream American rock, which led to its unbelievable popularity in Thailand. The last two decades of the twentieth century was the golden years for Thai Rock.
c) Hip Hop and Metal
Hip hop got much love and fan following from the Thai audience. The local artists who played an essential part in making hip hop popular in Thailand are Joey Boy, Dajim, and Southside. The heavy metal gained popularity in the 1990s and led to the inception of some noteworthy bands in Thailand, namely, Hi-Rock, Stone Metal Fire, and I-Scream.
d) Phleng Phuea Chiwit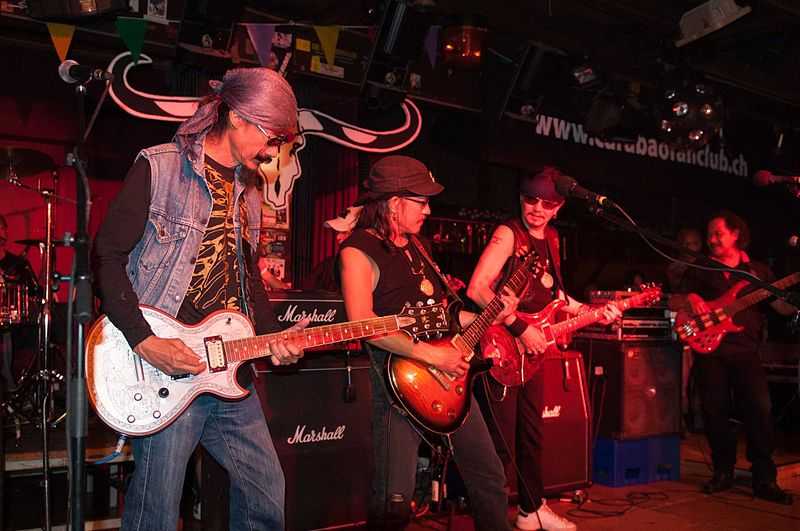 This one is a folk style of Thai music. But it has taken much inspiration from Western music. Therefore it is considered to be a western genre of music as well. The literal meaning of this name is the 'songs of life', during the 1970s when it was at the height of its popularity it was also known as the 'jewel of the literature of life'. It combines western rock music and Latin rock music with Thai musical instruments.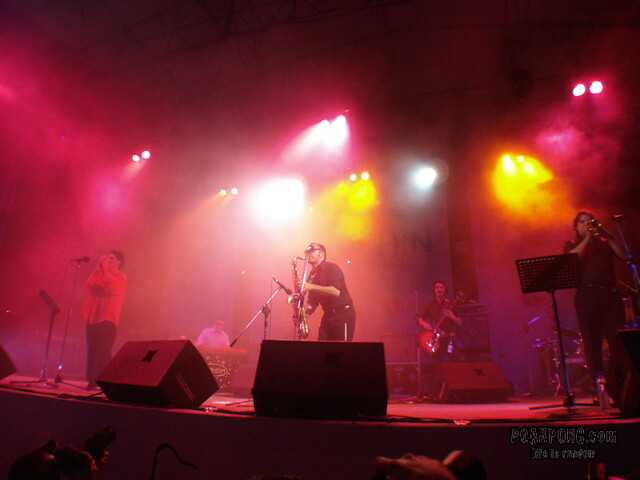 Thailand has some of the most exciting music festivals lined up for you, and we have discussed this in more detail in another article dedicated to music festivals in Thailand.
a) Hua Hin Jazz Festival
Started in 2001, this Jazz festival has been the stage to give a chance to and showcase Thai talent in Jazz. This two-day festival is held in June every year, in 2019 it is being held on 7th and 8th of June. Couple an excellent jazz experience with tasty Thai and it is the perfect musical holiday you could have imagined. This year Koh Mr Saxman, The Kings of Samba and Rubem Farias will be performing at this festival.
b) Wonderfruit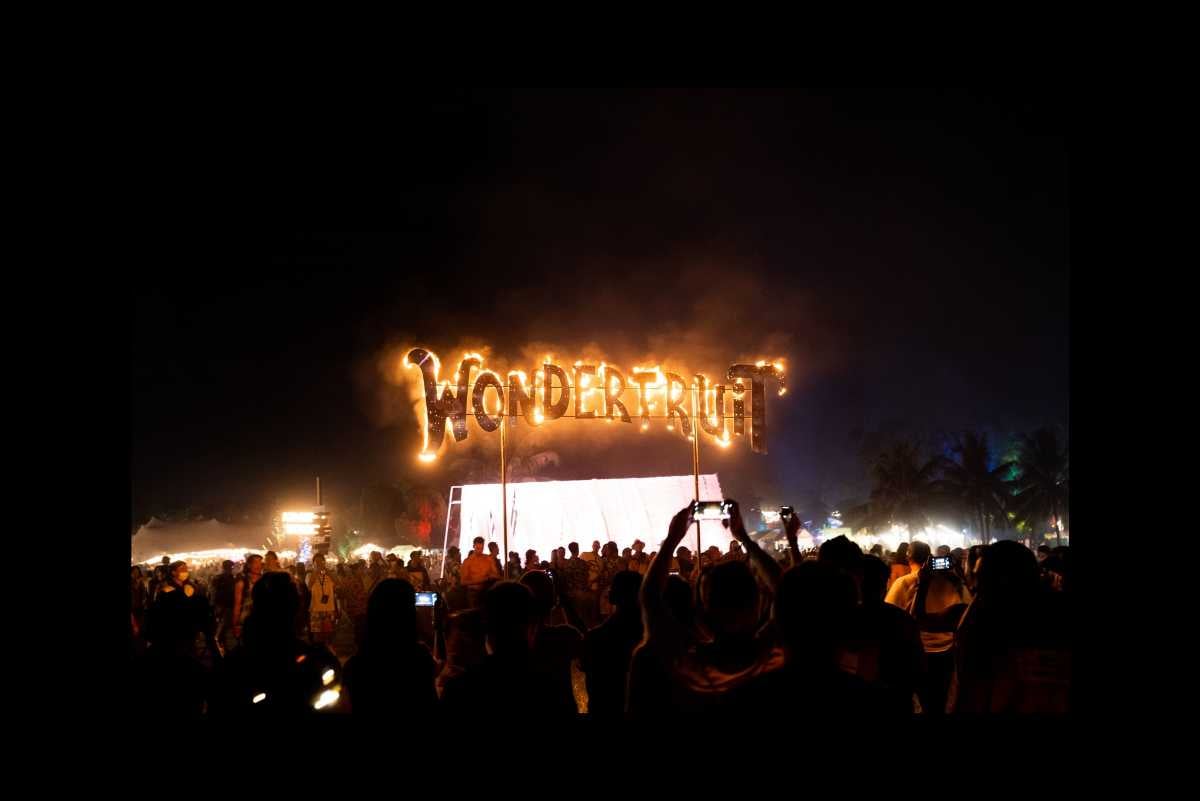 A four-day lifestyle, art and music festival held in
Pattaya
this is one you shouldn't miss. The dates for 2019 are December 12 to 16, so mark your calendars and be ready for four days of artistic as well as musical stimulation. The prime focus of this fantastic festival is to promote responsibly having fun. Last year's lineup included Goldie, The Ensemble, Nightmares on Wax and Lord Echo. 
c) Waterzonic
This one is all about fun, music, and you guessed it water madness. It is one of the most famous music festivals in Thailand which attracts hundreds of people from around the world every year. Started in 2014, it is held in November every. It has been known to boast some of the most amazing EDM giants such as Dmitri Vegas, Like Mike, Afrojack and Orjan Nilsen.
d) S20 Songkran Music Festival 
This music festival takes place during the Thai New Year in April. The thrilling festival takes place in
Bangkok
, and this year it will be held between 13th to 15th April. The lineup for the festival in 2019 includes Fatboy Slim, Cat Dealers, David Gravell, Tiësto and Steve Aoki. This festival is famous for its water fights and rain dance.
Concerts in Thailand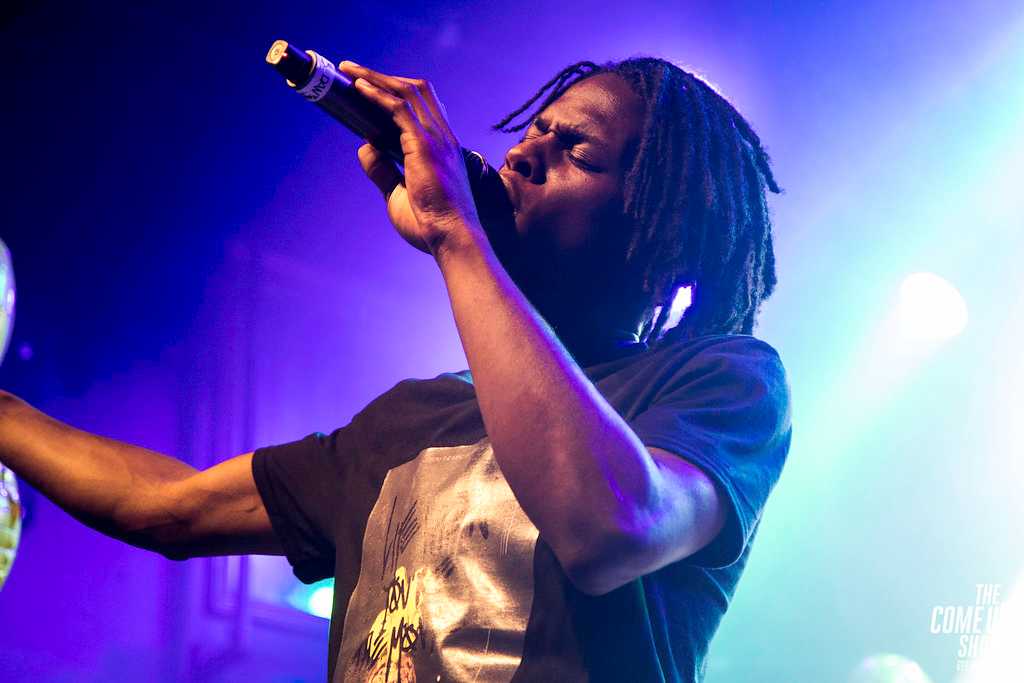 Big names such as Yaeji, Daniel Caesar, Westlife and Two Door Cinema Clubs will be performing in Thailand in the year 2019. These artists will be making their tours between July and August. The British Indie rock band Foals will also be playing on August 14th in Ladprao Soi. 
Local Musical Instruments From Thailand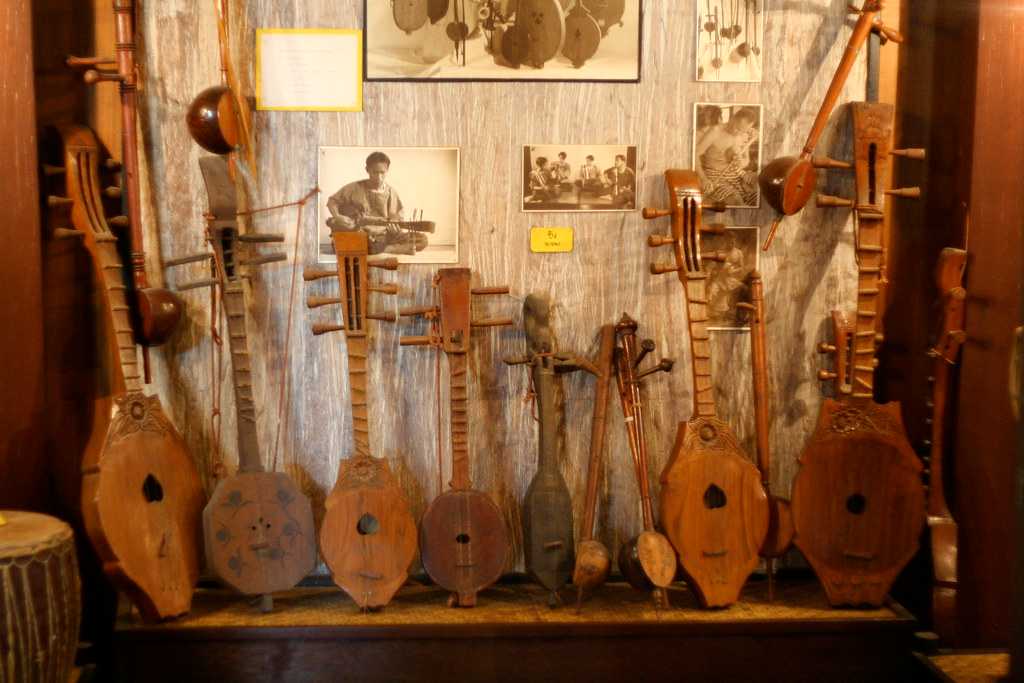 1. Ranat Thum 
A boat-shaped, low pitched xylophone it is mainly used in Piphat. It has 18 keys spread across the boat shape and is usually accompanied by a similar-looking instrument Ranat Ek Ranat Thum. It is a very frequently used instrument in the music of Thailand and is made of Bamboo wood.
2. Khawng Wong Lek
A gong based instrument, which has 18 gongs attached to a circular wooden structure. It is the small and high pitched instrument prevalent in Thai music. It has a bigger version which is known as Khawng Wong Sai of it is used when they need a slower tempo and lower pitch.
3. Chakhe
It is fretted floor Zither or lute, which uses three strings instead of two. Measuring around 130 to 132 cm in length, two of its strings are made of silk or nylon while the third one is made of metal. Chakhe is very commonly used in Khruang Sai orchestras.
The music of Thailand is very versatile and enchanting. An exploration of the beautiful Thail music, along with the other attractions of Thailand, will be an enjoyable experience.