If you are a music lover who likes to crank it up once in a while, chances are that you have attended at least one music festival in your life, or desperately wish to. Music festivals in
Thailand
brush the zenith of a wild party experience and can be viewed as the bigger, better and zestier cousin of music concerts. Aside from attracting audiences from far and wide, these events are opportunities for bringing the global youth together to exchange ideas and collectively celebrate life. So whether you come in pyjamas, bathroom slippers and a torn shirt or your glitziest outfit, it doesn't matter.
Here is a list of Music Festivals in Bangkok to give you the experience of a lifetime:
1. S2O Songkran Music Festival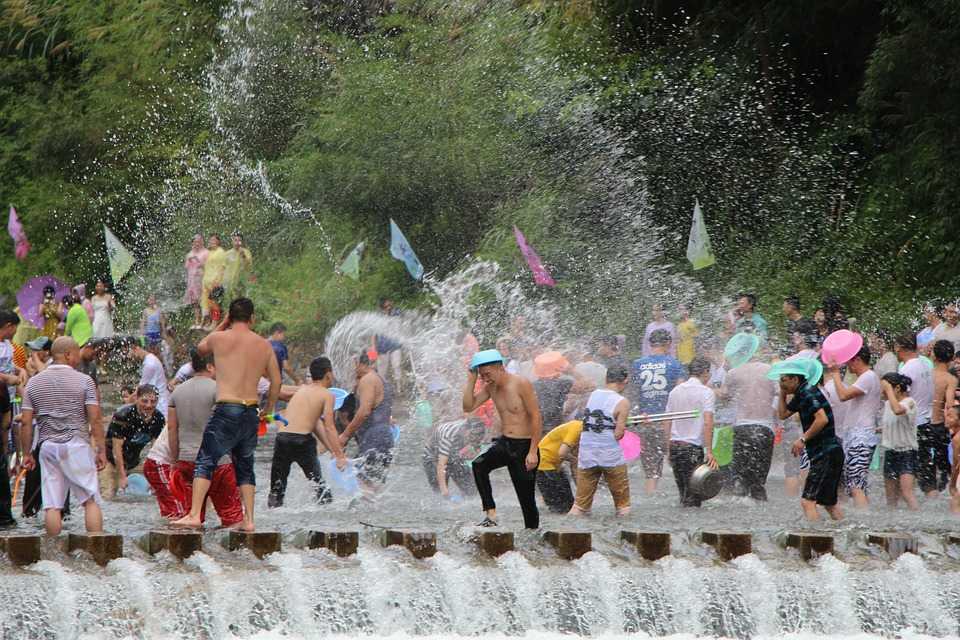 Songkran, the new year festival in Thailand, brings with it ample opportunity for large-scale revelry and unconfined celebrations. That is exactly what the S2O Songkran Music Festival is all about. It is the biggest and most anticipated of all music festivals held during the Songkran season. S2O brings together communities of locals and participating foreigners for a great, big musical water party. The lineup for the 2018 event consisted of some magnificent names from the music world such as DJ Snake, Tujamo, Ookay, Tchami and Anna Lunoe. The event is well-managed, guaranteeing a memorable experience where the audience can get drenched in water and sway to the music.   
Location:
Live Park,
Bangkok
Dates:
April
2. Waterzonic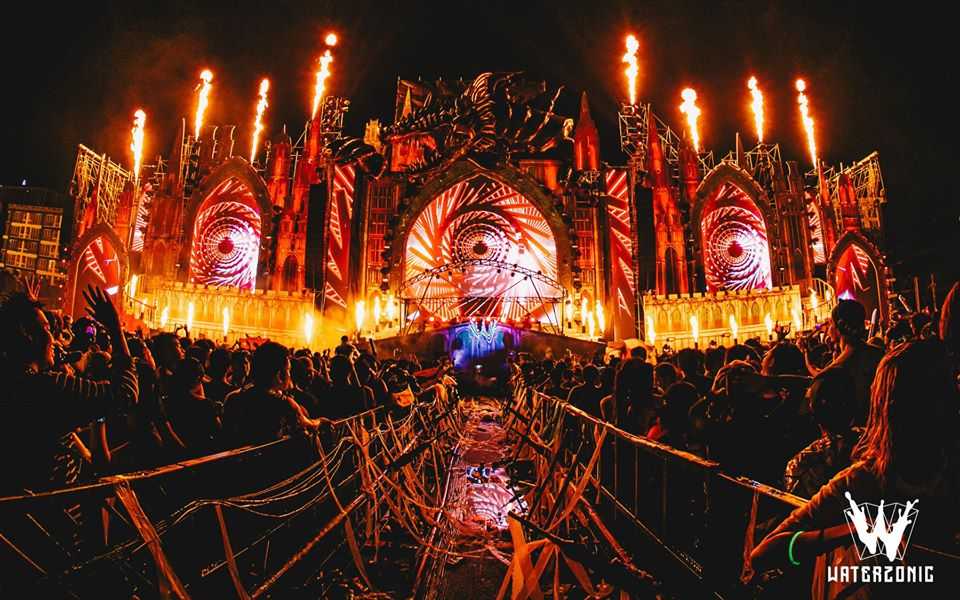 Waterzonic is a crazy music festival that brings with it buckets of fun, literally. The water-soaked event is among the most anticipated ones in Thailand, with showers of water only quadrupling the fun. It has managed to accomplish musically too, by boasting of first-class lineups in the past, featuring EDM giants such as Dmitri Vegas, Like Mike, Afrojack and Orjan Nilsen. This water cum music festival is a grand affair, complete with a huge stage, art installations, and endless fireworks that keep the party going till late into the AM.
Location:
Bangkok
Dates:
14 - 15 September 2018 
3. Wonderfruit Festival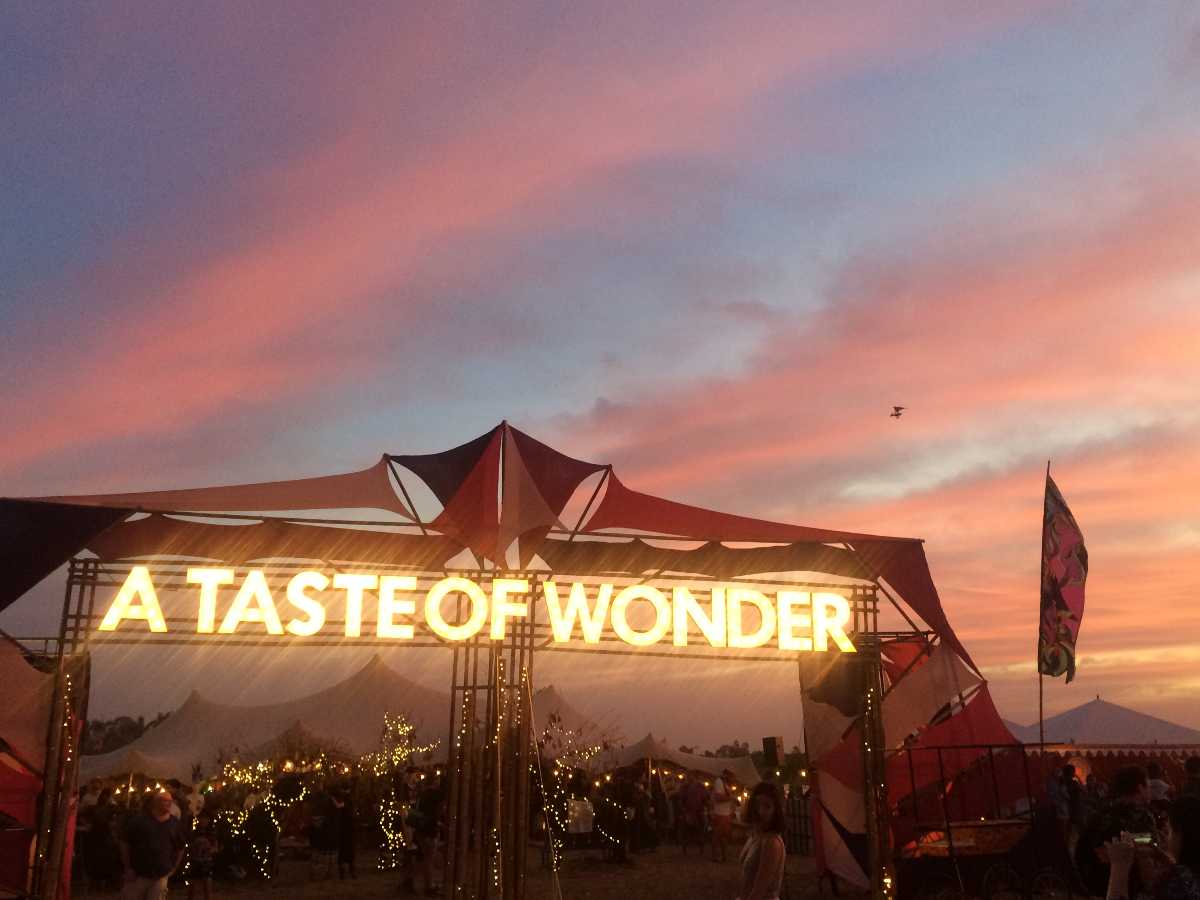 Wonderfruit Arts and Music Festival is a happening four-day cultural festival aimed at bringing together people from all over the world in an attempt to tighten intercontinental friendships and fuel world peace. The itinerary ranges from never-ending music parties to skilful displays of art, all the while encouraging an exchange of ideas for a better world. Wonderfruit has mastered the approach towards partying responsibly, with its prime objective being sustainable living. The large grounds resemble a stylish Coachella ambience with every corner buzzing with activity.  
Location:
The Fields, Siam Country Club,
Pattaya
Dates:
13 - 16 December 2018
4. Big Mountain Music Festival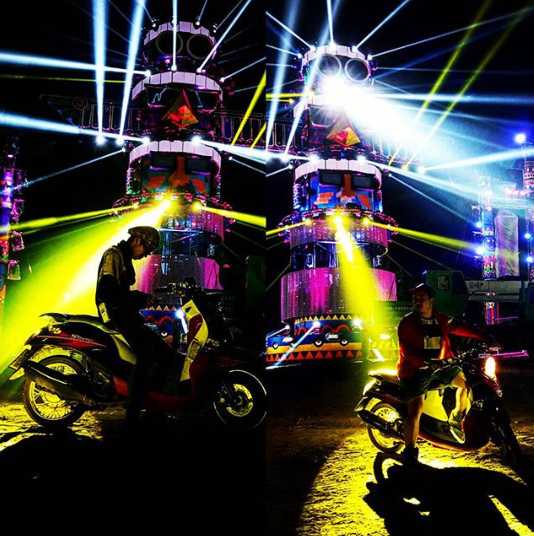 The Big Mountain Music Festival is a brilliant two-day music festival, that has bagged the admirable title of being South-East Asia's largest outdoor event since its inception in 2010. It is a magnificent event, spanning over nine stages and 200 performances ranging from Thai folk music to urbane EDM and rock music. The music festival strives to encourage more and more national talent and local heritage, which is why Thai artists make up most of the lineup. A stunning massif of mountains backgrounds the festival, adding to the surreality of this energetic party.
Location:
Kaeng Krachan Country Club and Resort, Phetchaburi
Dates:
8 - 9 December 2018
5. Maya Music Festival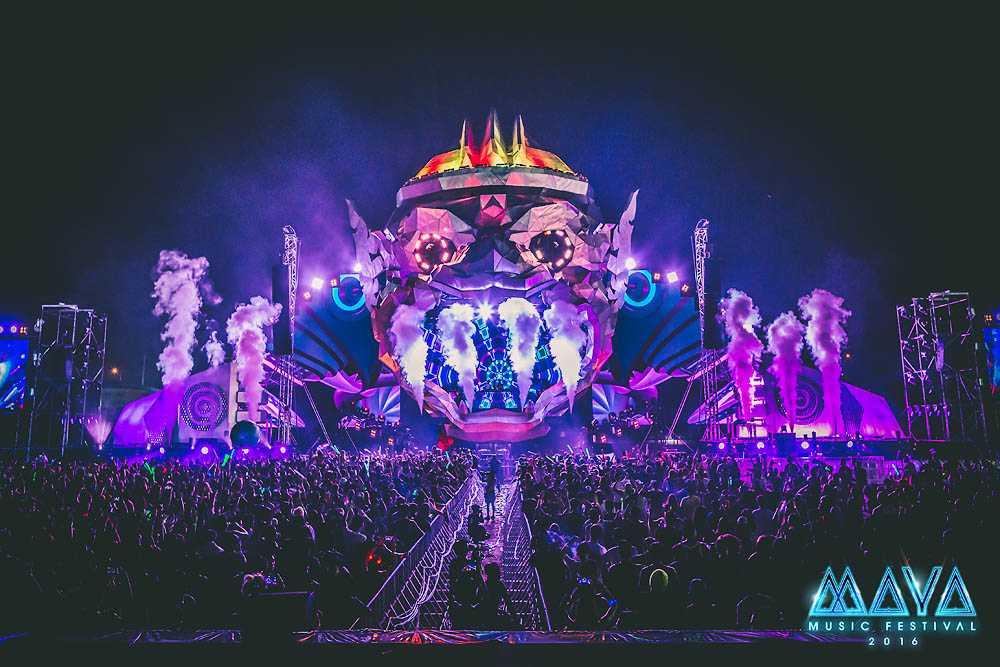 Maya Music Festival is the ultimate festival experience, bringing together elements from traditional Thai culture and contemporary music and blending them into a Neo-modern musical phenomenon for the global generation. The artistic setup and displays borrow motifs from local cultures in order to preserve Thai customs while displaying them to the world. The iconic image of a colossal monkey forms the backdrop of the two stages, which hosts a great lineup of DJs specialising in the electro-naga genre.  
Location:
Bang Lamung, Chon Buri, Pattaya
Dates:
December
6. Songkranzonic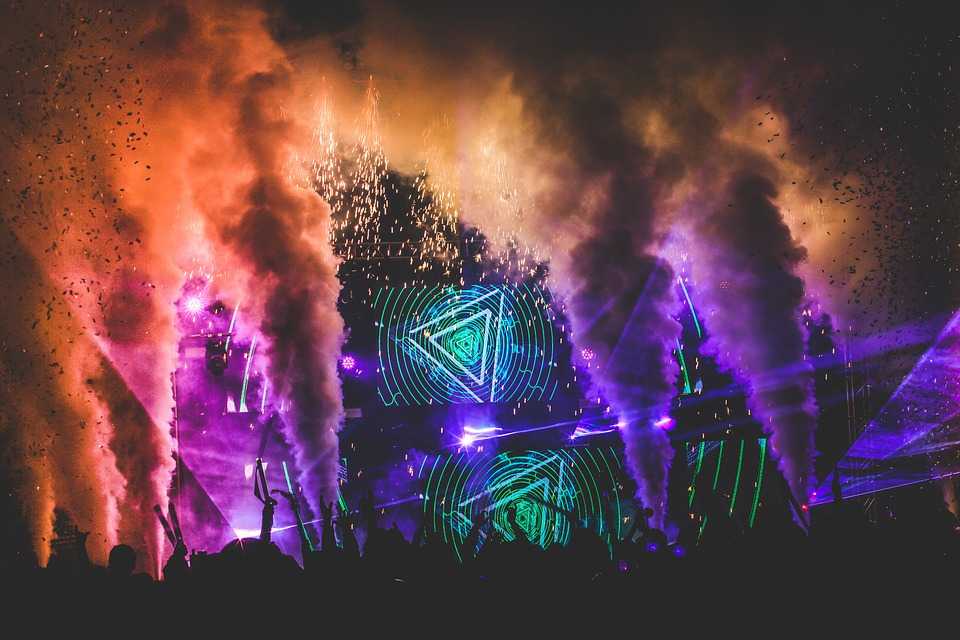 New to the outdoor festival scene with its first edition introduced in 2018 itself, Songkranzonic is already a household name that has successfully managed to crack the code to an unforgettable music party. The four-day event saw over 10,000 attendees grooving to the music of the EDM-packed lineup which listed international DJs like DVBBS, Julian Jordan, Borgeous, Brennan Heart and Shapov. The festival was equal parts music and equal parts water, with sprays and showers drenching the crowd to double the fun. With its stellar show and management, Songkranzonic is soon to become the most anticipated music festival in Thailand.   
Location:
Oasis Outdoor Arena, Show DC
Dates:
April
7. Kolour in the Park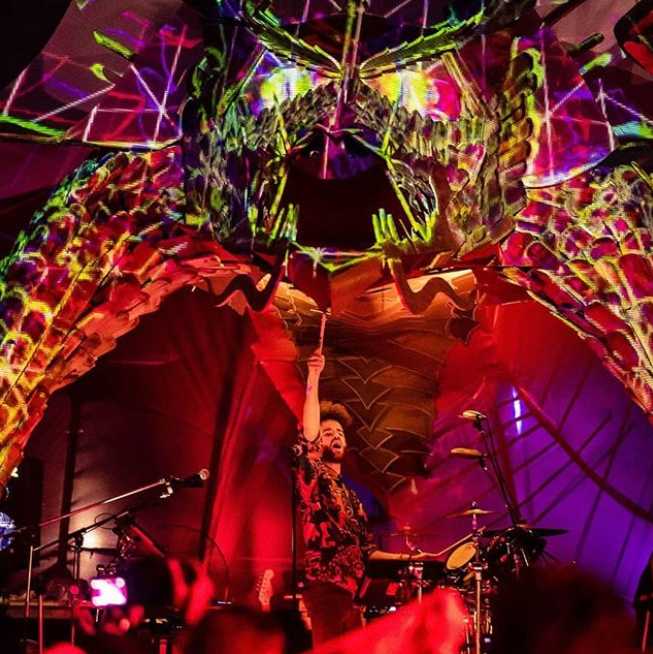 Kolour In The Park is a lively annual music festival, held away from the commotion of the city, in the vast rice fields on the outskirts of Bangkok. It is as colourful as its name and is a treasury of music, art and multicultural exchanges. This two-day event features a national and international lineup, with artists playing majorly techno and house music that rocks the audience. The fest also organises several after-parties, graffiti exhibitions, light shows, a pool party and a food market. The festival bubbles with energy all through the night and is a must for party animals.      
Location:
Thai Wake Park, Lamlukka
Dates:
February
8. Warp Music Festival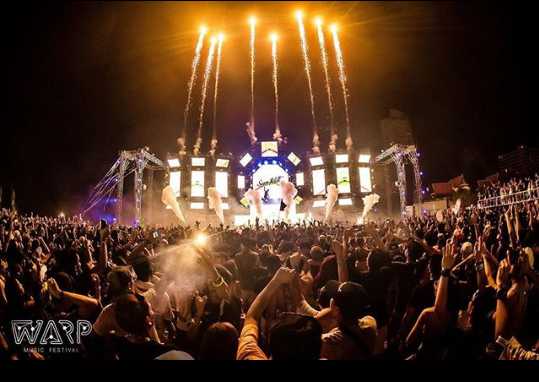 Warp Music Festival is a spirited music event that prides itself on being Thailand's first beach EDM festival ever. It takes place on
Jomtien Beach
in Pattaya, and since its inception in 2015, has been one of the most sought-after events attended by music lovers from across the world. It is based on a futuristic concept, wherein each year is a different experience on a planet in outer space. The 2017 event, called Survivor Saturn saw an impressive line-up of techno-electronic artists like Gammer, Zeds Dead, Deorro, Crankdat and Breathe Carolina that got the crowd wildly dancing amidst the theme of an imaginative setting in Saturn.  
Location:
Jomtien Beach, Pattaya
Dates:
May 
9. Mystic Valley Festival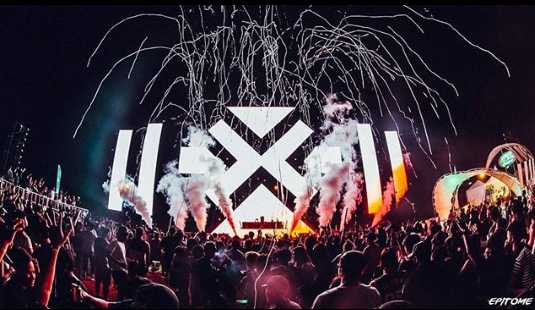 The experience at Mystic Valley Festival is as exciting as the name sounds. Following the Tomorrowland trend, this music festival spanning multiple days provides camping facilities and food trucks for attendees, allowing them to remain at the centre of the party at all times. The event is magnanimously spread across eight stages, which are known to host big International names from music genres like EDM, Trap, Techno, Trance, RnB, and even disco. The festival also hosts a popular pool party and wonderful light shows. For three days straight, the valley resounds with the sound of music and music enthusiasts who are out there making memories.
Location:
Mountain Creek Resort Khao Yai, Nakhon Ratchasima
Dates:
February
10. Transmission Festival
The Transmission Festival will not be an unfamiliar name to music festival veterans since it is known for hosting mad music parties. The Thailand edition is held in Bangkok and is deemed as one of Asia's best and biggest trance music festivals. The celebration is heightened with the trippy lights, giant speakers blasting music and a crowd that knows how to have a good time. It is known for hosting big names such as Aly & Fila, Markus Schulz, Thrillseekers and Ben Nicky. Overall, Transmission is a treat for the audio-visual senses and makes for a night that you won't forget.  
Location:
BITEC Bangkok, 88 Bangna Trad Road, Bangkok
Dates:
March
BONUS: Full Moon Party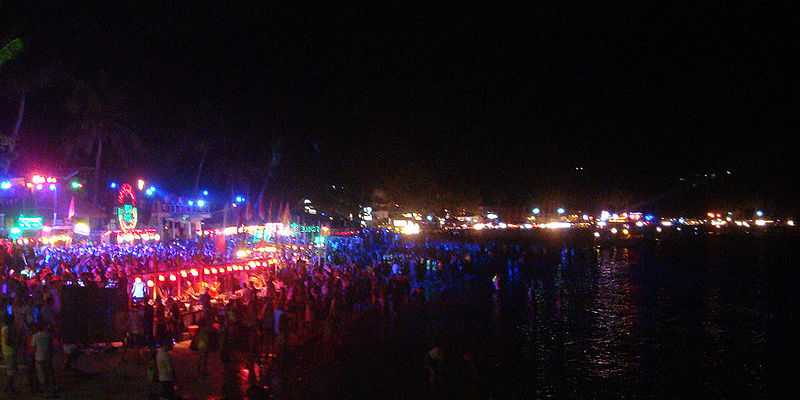 The Full Moon Party undoubtedly ranks among the world's most famous parties. Known mainly for its New Year's Eve event, the Full Moon Party is also held every month, a trend that is truly one of a kind. The revelry is unending, continuing till the crack of dawn and is widely attended by foreigners, who sometimes visit Thailand with the sole purpose of partying here. Music, lights and alcohol are all free-flowing, seconded only by the feel-good vibes created by the beach setting of the festival. Music ranges from reggae to trance and bass by local as well as international DJs. Since the crowd is extremely large, it is advisable to exercise caution for valuable possessions.  
Location:
Haad Rin Beach, Koh Phangan
Dates:
Every month
Music festivals are a great place to meet people from across the world and make friends for a lifetime. Because, what better than to bond with someone over like-minded music, right? So go ahead and let your hair down, with a little wariness of course, and create memories you'll never forget.