Malaysia's geographical location on the world map and its topography push it to have drastic weather in August between the two coasts. Thus, while the East coast basks in favourable conditions with dry and sunny days, the West coast witnesses hot and humid days with frequent and heavy, though short-lived, downpours. The average temperature, however, continues to stay between 24.5°C and 33°C, though on some days, the temperature may soar up to even 37°C, making the days extremely hot and sultry. August also witnesses about 12-13 rainy days on average, but this largely depends on your exact location in the country.  
Places to Visit in Malaysia in August
1. Perhentian Islands
The two main Perhentian Islands in Malaysia are Perhentian Kecil and Perhentian Besar, and both of them are absolutely stunning islands that every visitor must go to. The former is the smaller of the two islands. It is cheaper and more happening than its counterpart, which is preferred by those looking for peace and calm. Visitors can enjoy swimming, snorkelling and diving on both of these islands, and enjoy sights of reef sharks, turtles and even sharks as they explore the sea. Besides these water activities, there is not much to do at these islands of Malaysia in August. People mostly prefer just to relax and rejuvenate here.
2. Danum Valley Conservation Area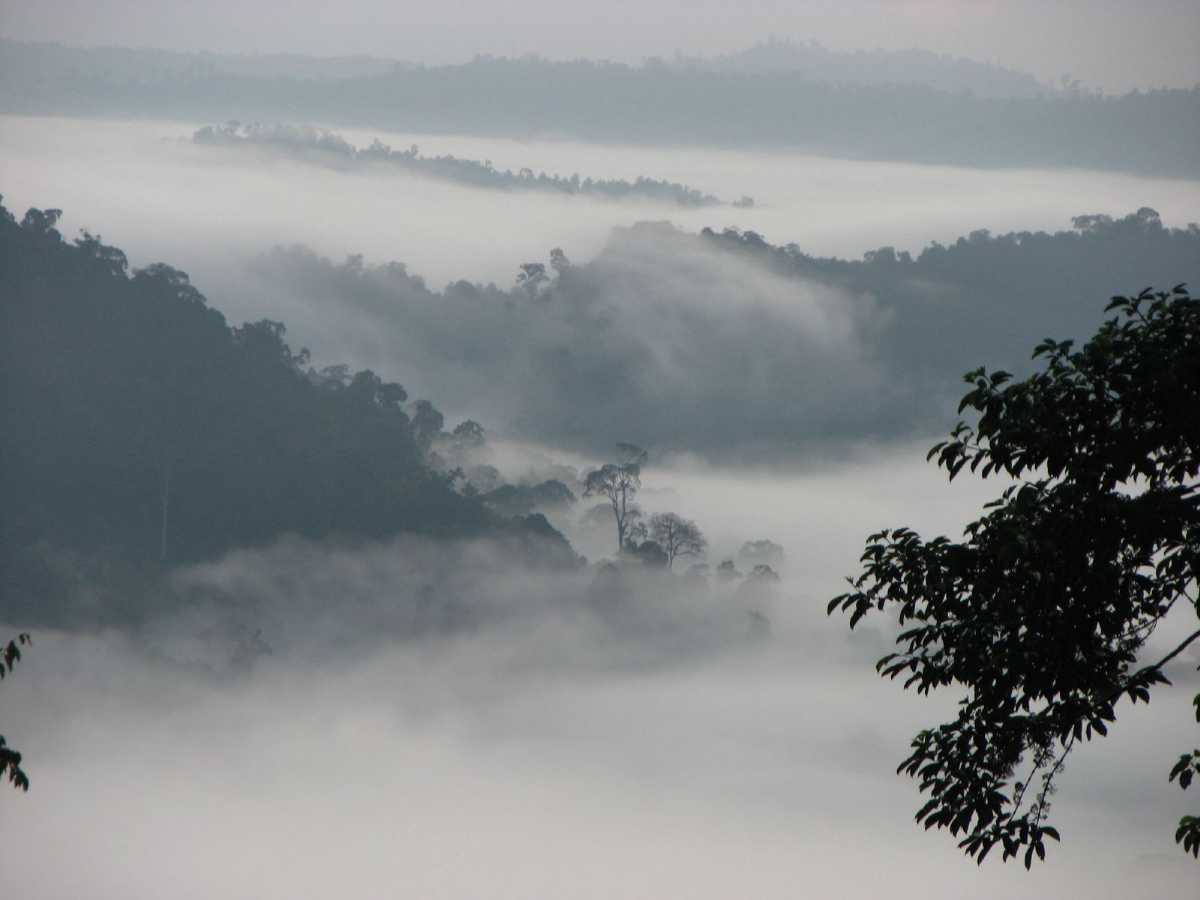 Located in Sabah, the Danum Valley Conservation Area, is a lowland undisturbed forest spread over 438 square kilometres of land. This tropical wonderland boasts of being home to a wide variety of reptiles, mammals, birds and amphibians; and also hosts several adventurous activities for all nature lovers and activity enthusiasts out there. River swimming, bird watching, jungle trekking and night jungle walks are some of the many activities to enjoy in Malaysia in August. Weather in this rainforest during this month is typically Bornean, which means that you will enjoy plenty of sunshine with a few rainy days here and there; making it the perfect time to go trekking and wildlife exploring.
3. Lankayan Islands
August is pretty dry for Sarawak, which means that the beaches are a perfect place to head out to. One of these must-visit locations in Malaysia in August is the Lankayan Island, a jewel-shaped island located on the northeastern coast of Sabah, surrounded by pristine waters and beautiful reefs. The islands are one of the best diving spots in Sabah, and visitors get to explore a variety of marine life from ribbon eels to groupers, whale sharks and hawksbill turtles at the island.
4. Tioman Island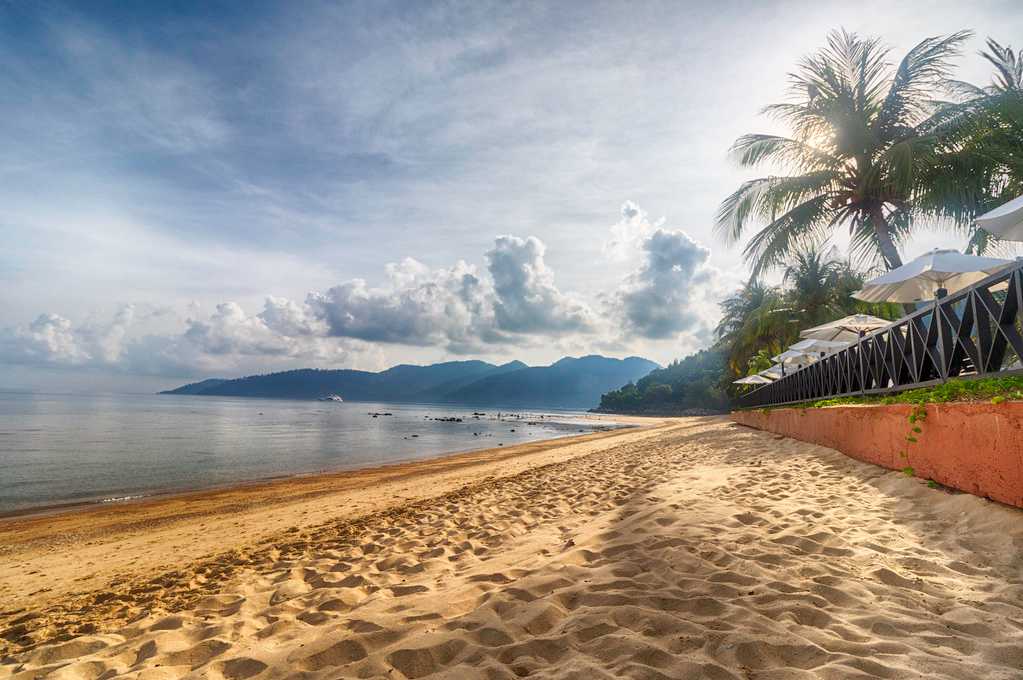 The Tioman Island on the southeastern coast of peninsular Malaysia attracts a large number of tourists, mainly marine life lovers, from all parts of the country and from abroad, and imbues them with the classic tropical island feel that other islands somehow fail to deliver. The island comprises of several beaches including Air Batong, Juara, Salang and Genting; and visitors can enjoy snorkelling, swimming, kayaking, jungle trekking, boating and walking along these scenic beaches. The dry season is perfect for visiting the island, and snorkelling becomes all the more fun during this time because of better visibility levels.
5. Sunway Lagoon Theme Park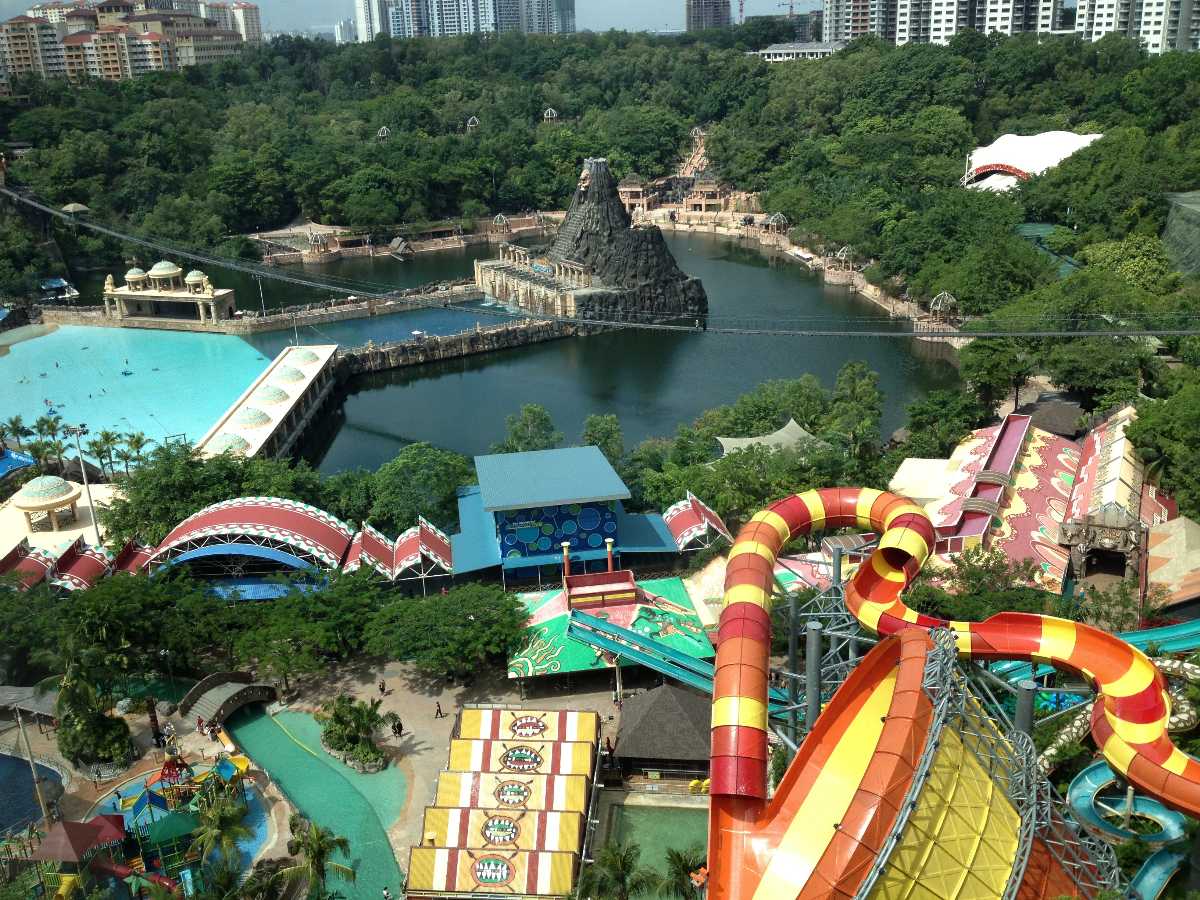 For those who wish to escape from the 32°C warmth in Malaysia in August can get some respite from the summer heat at the Sunway Lagoon Theme Park is an excellent place to visit. This water-cum-amusement park is located just 15 kilometres to the southwest of the city centre, making it easily accessible for all. It features several rides and attractions that are sure to be loved by kids and adults alike. The theme park is divided into five different parks, including the Water Park, Scream Park, Extreme Park, Wildlife Park and Amusement Park; and the most loved attractions here include the 360° revolving pirate ship and the wave pool.
Events in August in Malaysia
6. Hari Merdeka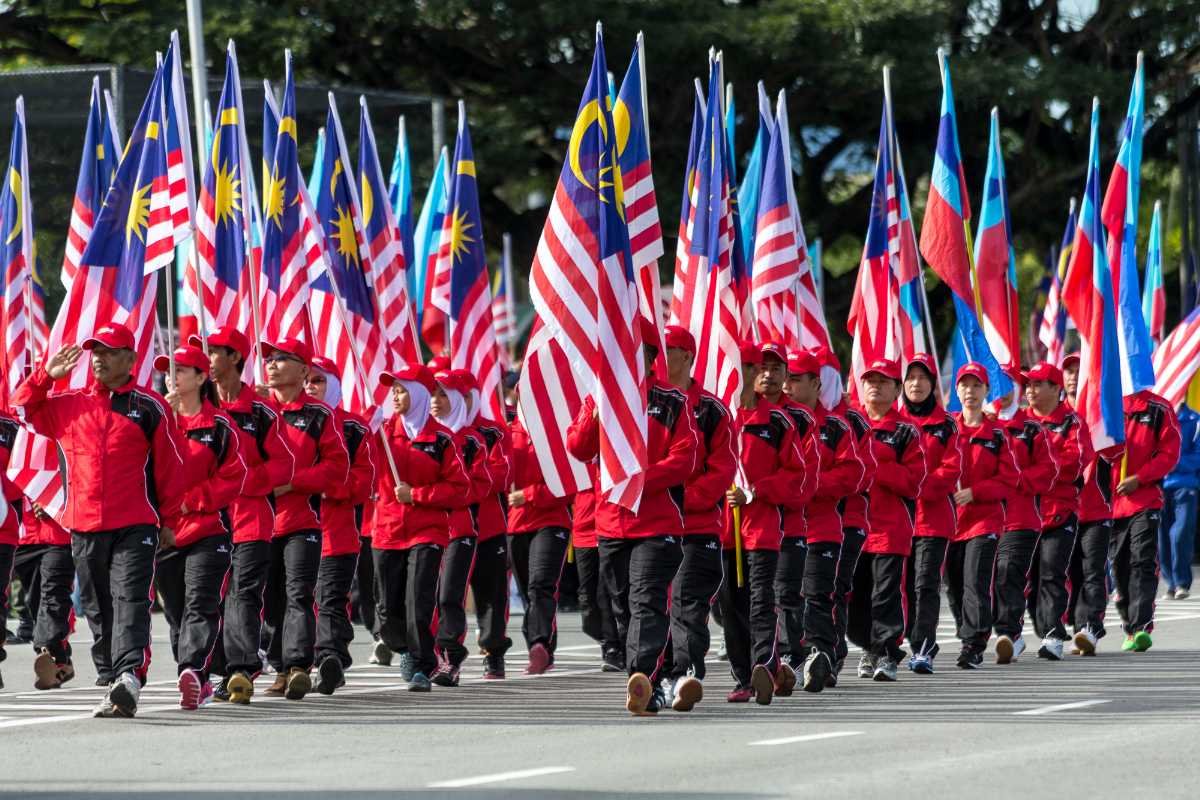 Hari Merdeka, or the Malaysian Independence Day, is celebrated on August 31. This much-awaited event is complete with parades, processions, flag-waving and fireworks. August is a colourful time in Malaysia, and tourists also get to enjoy sights of the different processions with people dressed in their ethnic wear to represent their backgrounds and culture. Though the majority of these festivities take place in Kuala Lumpur, celebrations take place throughout the country, so you will be able to feel the vibe and joy, no matter where you are. Additionally, many sporting events are also arranged, and stores put up a lot of sales.
7. Mooncake Festival and Hungry Ghost Festival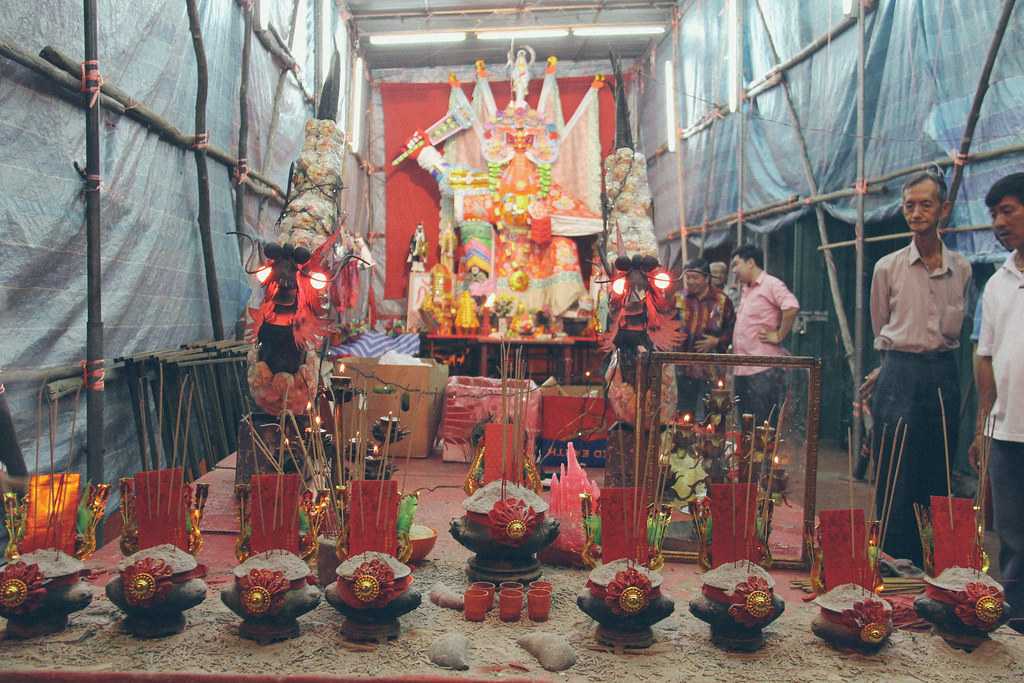 Also known as the Mid Autumn Festival or the Lantern Festival; the Mooncake Festival is usually celebrated in August or September, to thank the moon goddess for a generous harvest. Delicious mooncakes and colourful lanterns are the centres of attraction during this festivity, and they are also important symbols of unity within the community. Just before the Mooncake Festival, the Hungry Ghost Festival is also celebrated in Malaysia in August. During this time, people try to please the spirits of the dead by offering them food and hosting puppet shows and other performances. Celebrated all across the country, the Mooncake Festival and Hungry Ghost Festival are definitely two of the most flamboyant events that take place in the country.
Tips While Travelling to Malaysia in August
Famous tourist attractions hit their peak during the summer season, and therefore accommodations fill to their capacity and even much more expensive. No exaggerating, travellers to Perhentian Kecil once actually had to sleep on the beach while waiting for their rooms to free up. It is thus highly recommended to make your reservations well in advance.
Even if you are visiting the east coast, do not expect to have a completely dry visit to Malaysia. Rain can pour in anytime, unexpected; and even the driest of months witness up to 11 days of rain. Thus, be well prepared and make sure that you carry raincoats and umbrellas along. 
Since you will be spending a lot of time at the beach indulging in water sports, you must pack all beach necessities along, especially plenty of sunscreen. 
It is also a good idea to carry along water shoes since they will come in really handy when exploring beaches, especially those with dead coral. 
Malaysia is a wonderful place to visit at any time of the year, and August only accentuates the beauty of the place. So if you are wondering about whether or not to visit Malaysia in August, worry not and book your tickets straight away. Though make sure that you do check out on the weather forecast once so that you can be better prepared for the trip.