Kitesurfing, also known as board surfing, is a water sport which harnesses the speed of the wind to accelerate. It is one of the more affordable sailing competitions. Lately, this sport has been gaining much popularity among water sports enthusiasts, and kitesurfing in
Vietnam
is considered to be the best in the world.
How Does it Work?
A wakeboard or a small surfboard is attached to a large parachute type of kite with the help of a harness. The person stands on the board and controls the board with the handles at the end of the harness. It is a combination of windsurfing and wakeboard.
Why Try Kitesurfing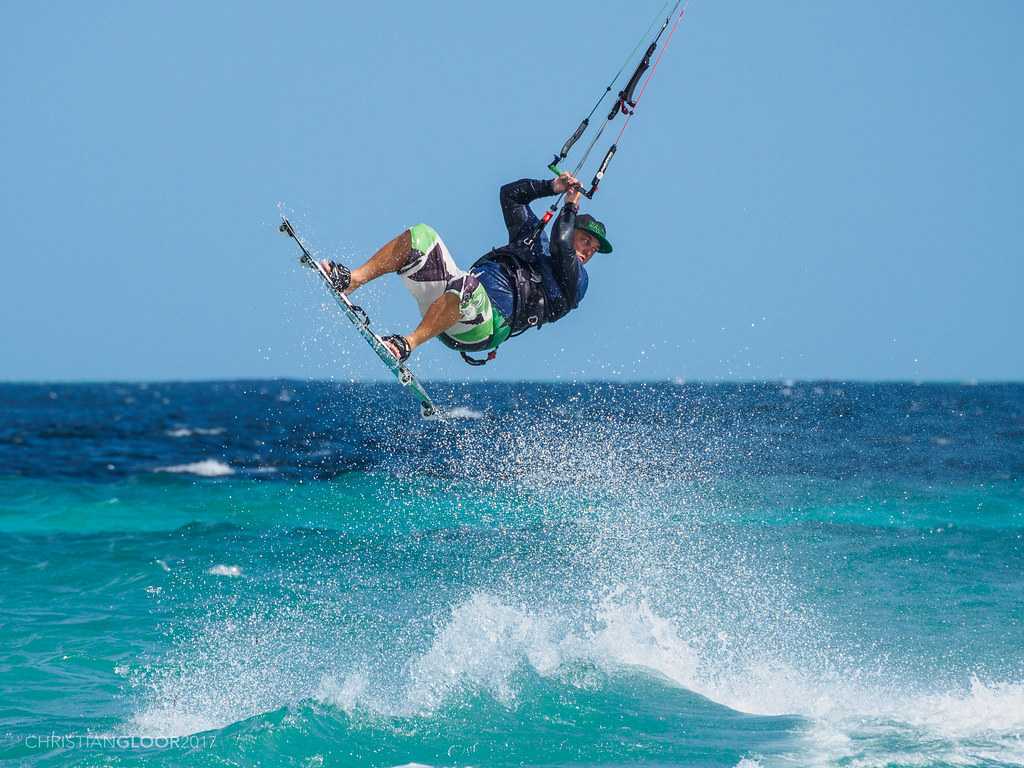 Feel the wind blowing in your face. Clear skies.  Beautiful waters. A kick of adrenaline pumping through you.
Those are just the top of the icing to the cake as to why you must try kitesurfing in Vietnam. Here are more reasons.
Great workout for your core. Who knew something this fun could be considered exercise?
Enjoy the sunset over the horizon as you kitesurf.
If you cannot surf, this method helps you get a better balance on the board, which is a great thing to have if you ever want to start actual surfing.
A fantastic stress relieving method.
Best Time for Kitesurfing in Vietnam
The best months to go kitesurfing in Vietnam starting from
November to April
as the winds blowing are not too strong. But the actual season is in December and March where you can find optimum wind speed for beginners.
You can also go during the rainy weather when they are active during July and August. But if you visit Vietnam in September, October, November or December then there's a chance that you might encounter high waves which may pose a problem to your kitesurfing plans. If you wish to go kitesurfing in summer, the summer season lasts from May to October.
Best Places for Kitesurfing in Vietnam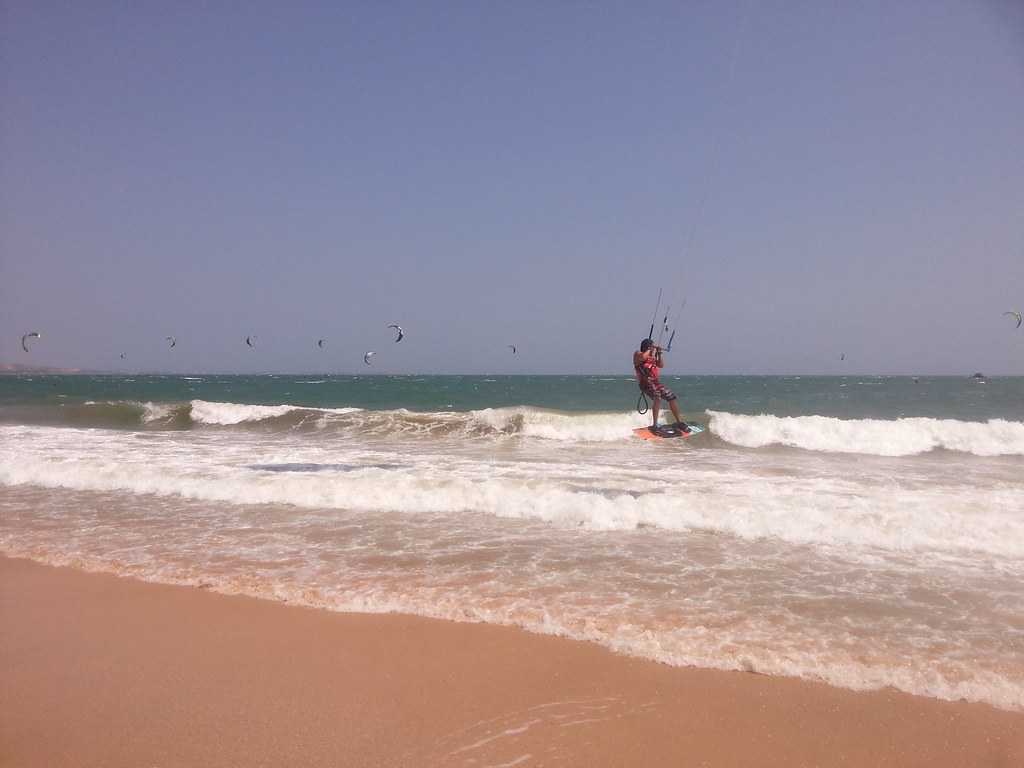 Located in Bình Thuan Province of Vietnam, it is the most famous place for kitesurfing in Vietnam and all of Asia. The town has many beach resorts, due to many crowds on weekends from the nearby cities, especially Ho Chi Minh. The wind conditions here are considered to be the best in Vietnam, with the wind blowing at an average speed of 12 knots for most of the year.
The recommended kite sizes for high season is 7M - 12M and for high season is 9M - 14M. The Main beach of Miu Ne is considered to be the best option if you are not very confident of your kitesurfing skills. If you are looking for something more challenging, then you can head over to the Malibu bay, Cemetery Beach, Suoi Nuoc and Turtle Island. Turtle Island is one of the least crowded ones, and you can find decent conditions and even a flat water surfing location.
Places to Learn Kitesurfing
1. C2Sky Kite Center:
This is the first IKO certified school in Vietnam. They have courses that are three options for beginners in a price range of USD 100 to USD 600 and courses for advanced training as well as USD 180 to USD 300. They also provide courses to become an IKO certified instructor costing USD 900.
2. Surfpoint:
They provide private as well as group lessons for beginners, intermediate and independent levels. The cost of the course varies according to the standard, ranging from USD 120 to USD 360 for groups of two and USD 150 to USD 470 for private lessons.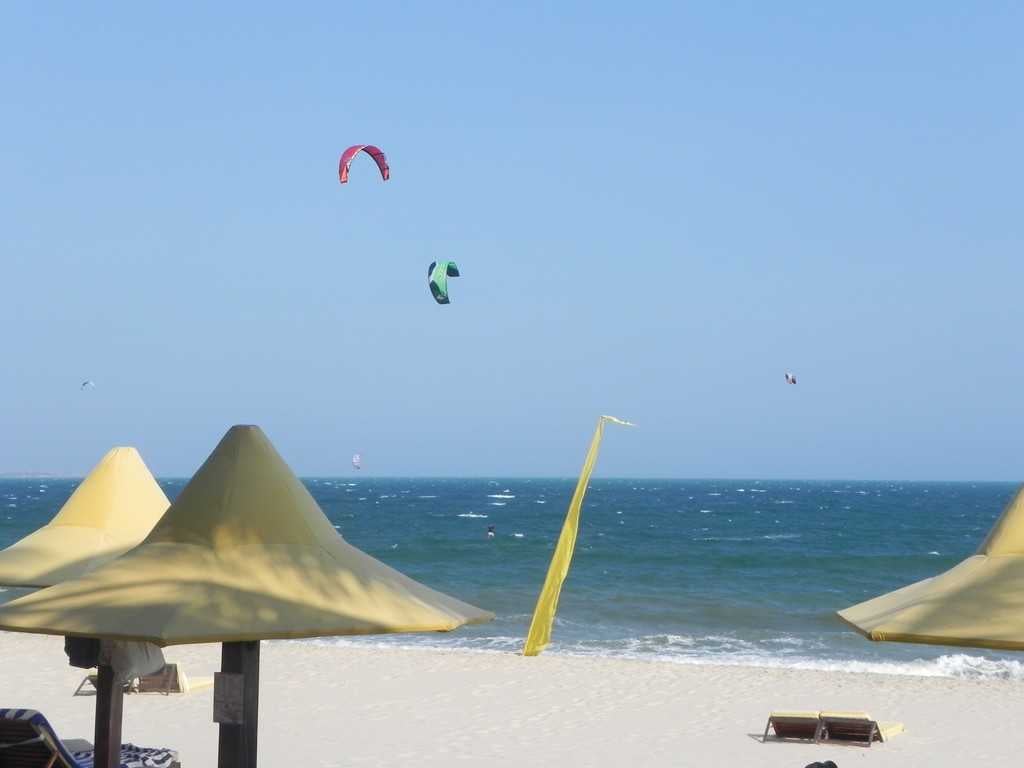 Located on the coastline of Vietnam it is the capital of Khánh Hòa Province. The Nha Trang Beach is an ideal spot to go kitesurfing. The wind speed varies between 7 knots to 10 knots, and the best season is between April and October. It is not as good a spot as Mui Ne but a decent place for learners and beginners.
3. Cam Ranh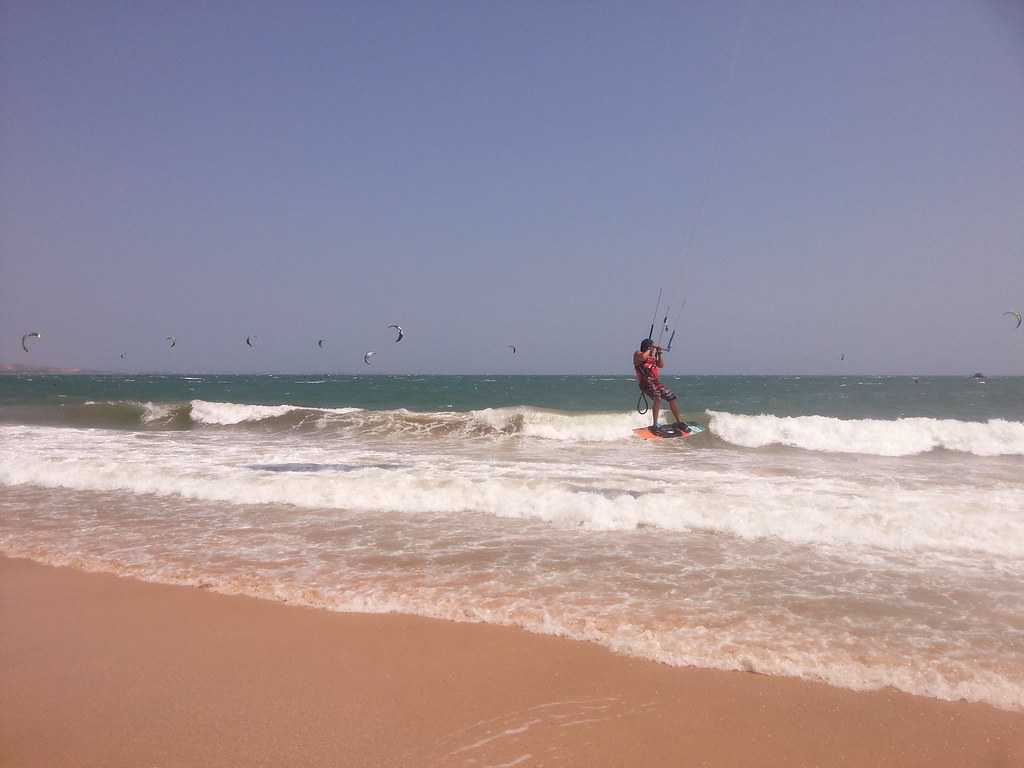 Located in the Khan Hao province, this could be one of the most convenient places to go kitesurfing in Vietnam as it has its international airport.  This is a lagoon which provides you with flat water kitesurfing conditions. The wind speed varies between 5 knots to 13 knots throughout the year. The favourable time for kitesurfing here is in November, December and January. The spot is considered slightly hazardous for beginners even though it may not look like it.
4. Phan Rang–Tháp Chàm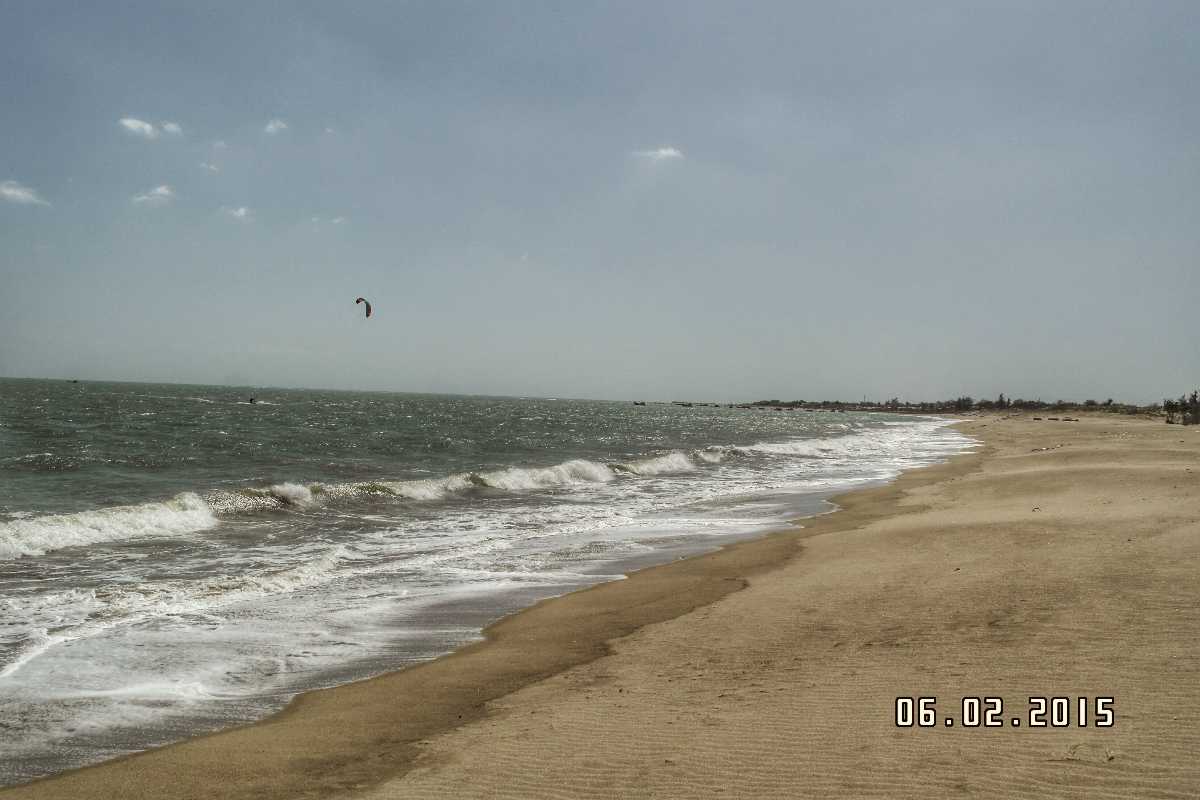 A new city of Vietnam which is also the capital city of Thuan Province, this is emerging as the new spot for surfing after Mui Ne. This location is appropriate for all levels of surfers, whether you are a beginner, a freestyle kitesurfer, or to enjoy the waves. This place is easy to reach as it is located only an hour away from Cam Ranh International Airport. It is a premier spot for flat water kitesurfing. Moreover, the wind is not only quite reliable but also blows at a very high speed ranging between 30 to 40 knots. A kite of size ranging from 5M to 7M should be good. The major kitesurfing destinations being My Hoa Lagoon and Ninh Chu Bay. In the year 2016, the Nin Chu Bay hosted the Kiteboard Tour Asia, one of the biggest kitesurfing competitions.
Places to Learn Kitesurfing

1. Phi's Kite School: They have various courses ranging for a time period of  12 hours to 2 hours, the rates ranging between $540 to $90 for beginners. For experienced surfers, they provide refresher courses at $55 /per hour. Along with lessons they also provide equipment for renting facilities.
2. Phan Rang Kite Center: Another good school in the neighbourhood, they charge the same and similar facilities like the one mentioned above. They have more courses for experienced surfers.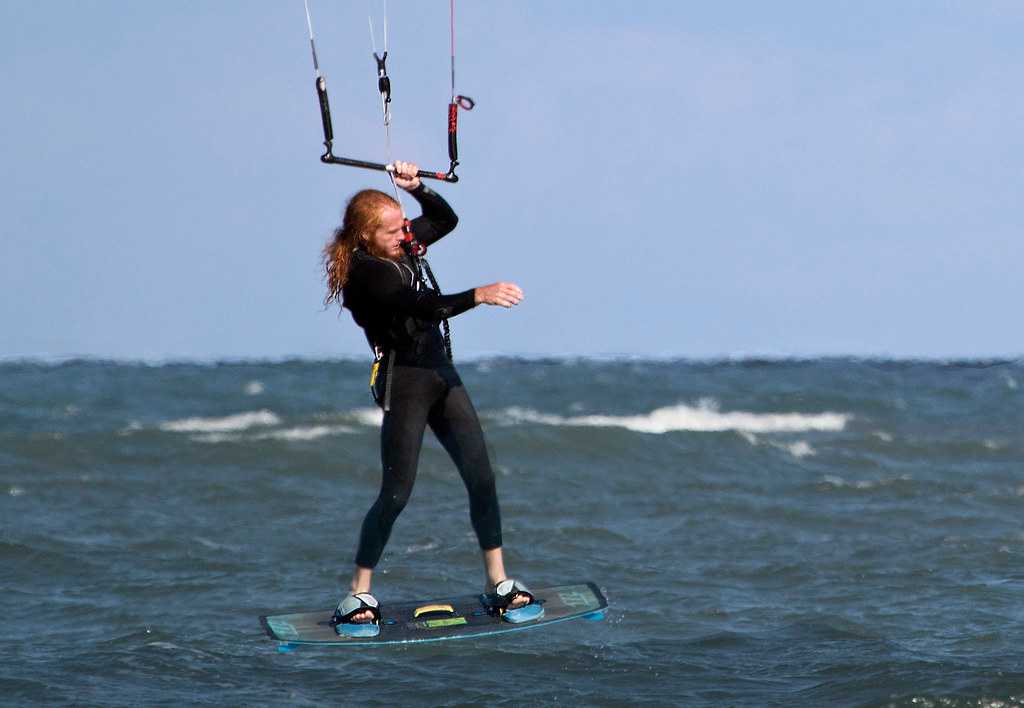 Located in the Ba Ria district, this is yet another spot for kitesurfing in Vietnam. The speed of the wind in this region is between 18 knots to 24 knots, and you may encounter some big waves. But all in all, it makes for a great kitesurfing experience and is much less crowded than favourite places like Mui Ne. The kite sizes could vary between 6M to 10M. The Bai Sau beach provides you with optimum conditions for kitesurfing.
Places to learn Kitesurfing
1. Kitesurfing Lessons Vietnam:
They teach you in a step by step fashion the detailed guide to which can be found on their website. They provide a three day nine hours course for $338 and one-day three-hour course for $135.
6. Da Nang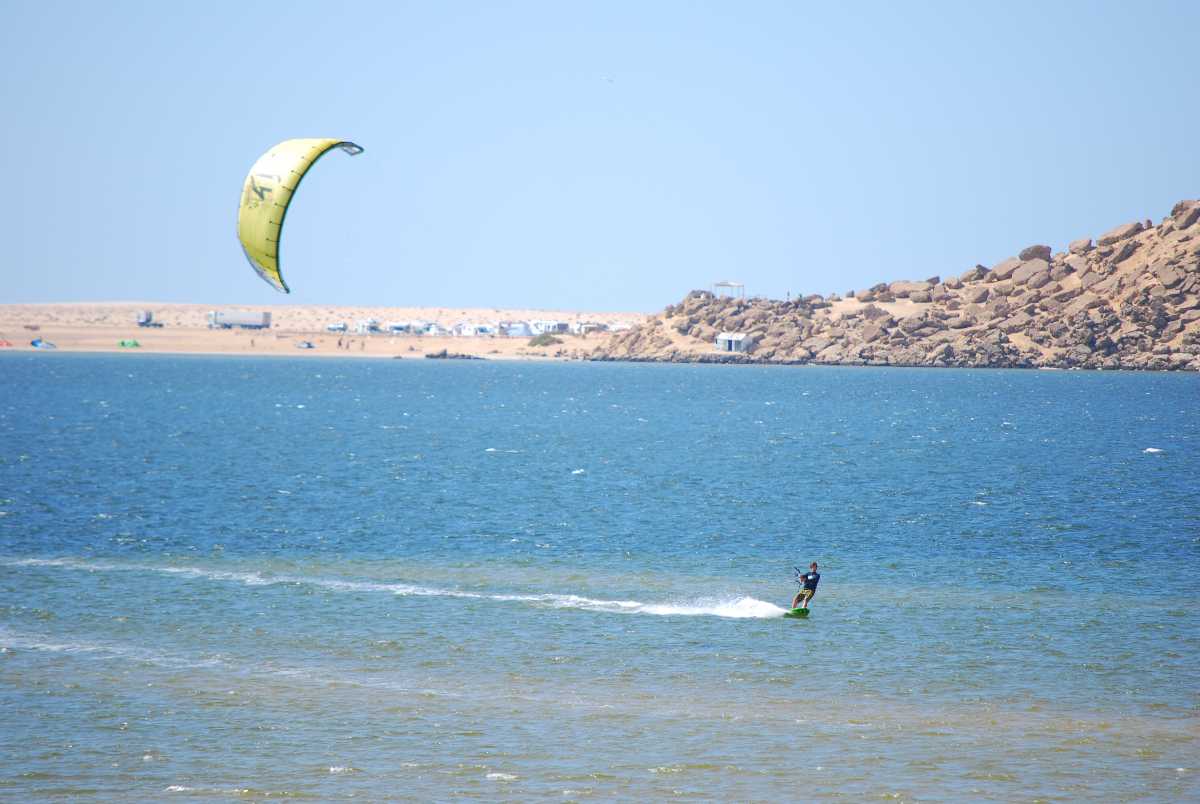 It is an easily accessible spot which has its international airport. Not as crowded as other famous places such as Mui Ne it is an excellent place to relax and kitesurf in the right conditions.
7. Ke Ga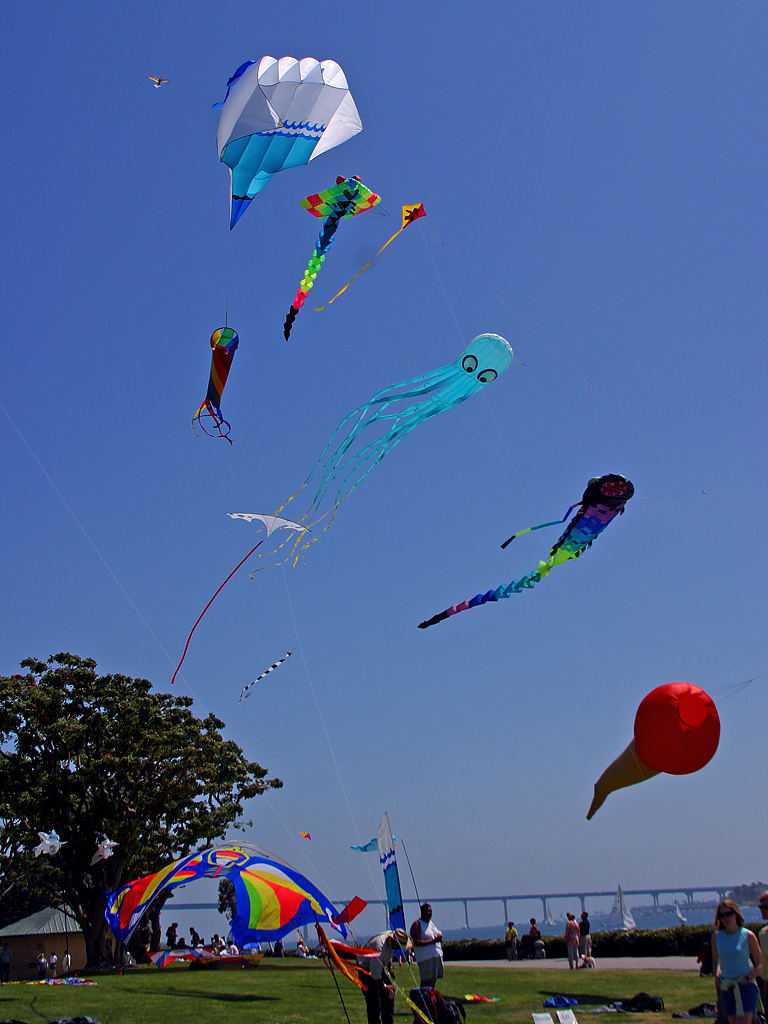 Located in Bình Thuan Province, this village is famous the Ke Ga Lighthouse for its unique and original architecture built by French architect Snavat.
The rocks
near the lighthouse make it a spot better suited for the daring ones looking to go kitesurfing in Vietnam. 
8. La Gi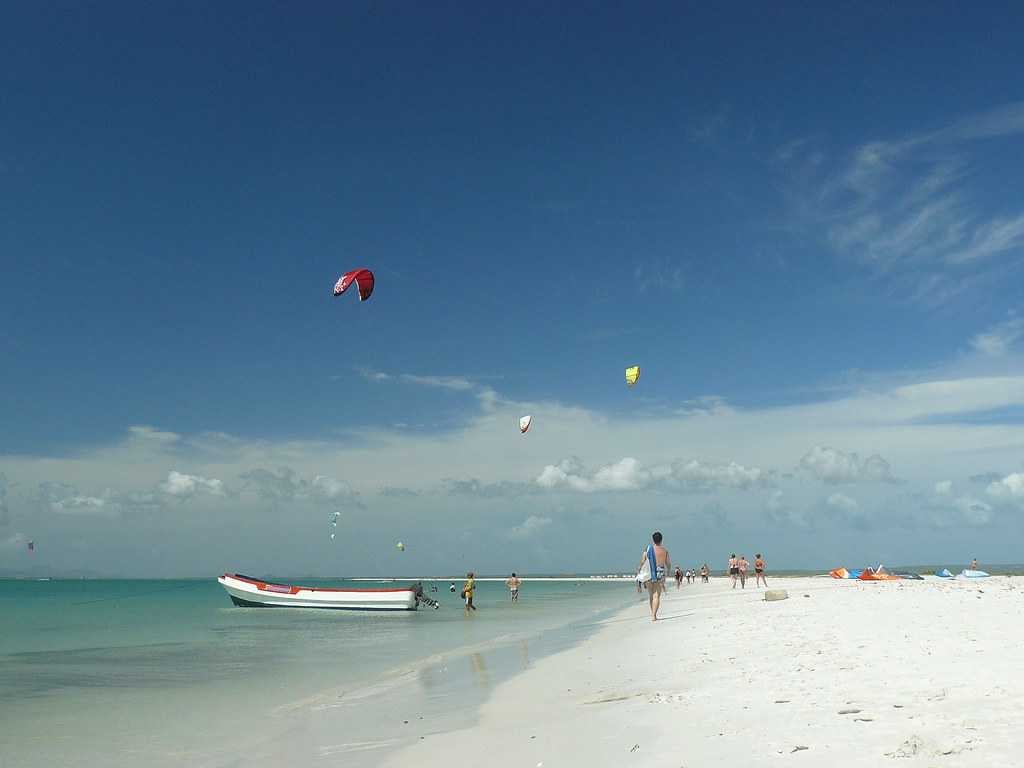 If you wish to kitesurf in winds slightly weaker than the ones in Mui Ne, then this is the perfect destination. Being just a three-hour drive away from Ho Chi Minh city, it is a favourite weekend getaway spot for natives. You may find a local kitesurfing instructor to help you out. It is most famous for its COCO beach camp which is said to be one of the best in Vietnam. The beach also has a water sports centre which could help you in renting equipment.
9. Ho Tram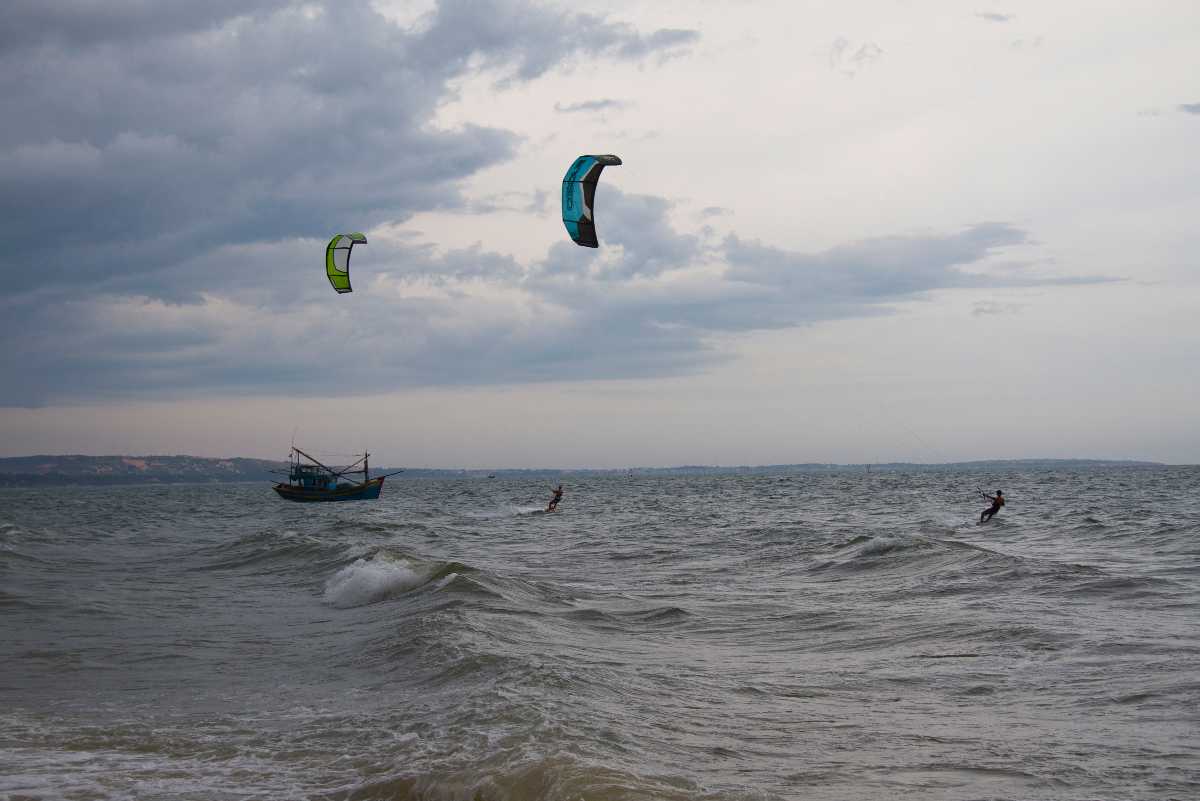 Located just an hour ride away from La Gi, one can easily cover both of these spots in a day. The wind here is less constant than in Mui Ne, and it is also easier to kitesurf here than in Mui Ne. The wind blows at a speed of 12 knots to 18 knots during the high season. The Grand Ho Tram Strip, a popular chain of hotel hosted the first Ho Tram kite festival in 2016.
Equipment Required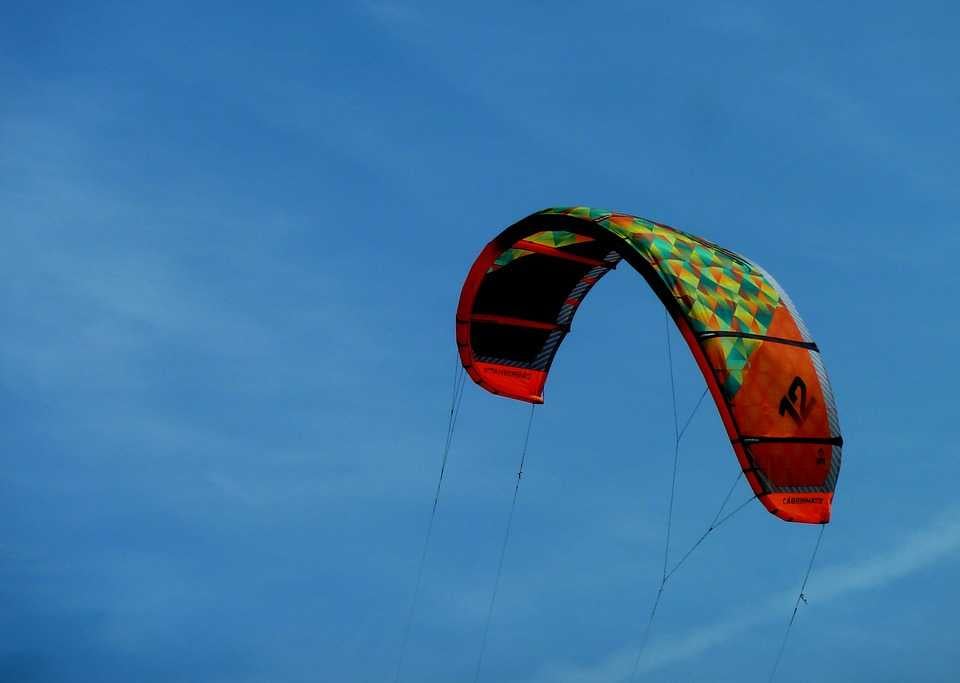 1. Kite -
It requires a parachute style kite. Since it is not extremely windy big kites of 12 to 14-metre length is necessary for Kitesurfing anywhere in Vietnam.
2. Board -
The kite is attached to a smaller sized wakeboard with the help of a harness. The board also has fins which help in balancing. A board may have one or three fins, both are fine for kitesurfing in Vietnam, though it is recommended to take a three fin board since it has
3. Bars -
You will need lines and bars to control the direction of the kite. They come in various lines such two, four and six. One can learn on a two line or four line bar kite in the Balinese schools.
4. Accessories -
You would need a wetsuit, an impact vest, helmet and water shoes. Even though some beaches in Bali have warm waters and therefore wetsuits may not be required.
Tips When Kitesurfing in Vietnam
Most good kitesurfing schools provide you with a kit with a wet suit and different sized kites, bars and other equipment.
A common myth about kitesurfing is that you need to be in good shape and have much strength to practice this sport. But this is not true, even if you have basic level fitness, with the right training you can quickly learn to kitesurf.
With a good coach, you can quickly learn kitesurfing within 10 to 12 hours worth of lessons.
If you are new to water sports, at first it might be disconcerting for you to handle the gear, but with practice, you will gain more confidence in the game.
You should get a third party liability insurance so that in case one of your fellow surfers gets hurt by you or some of his equipment gets broken then you don't have to worry about anything.
Kitesurfing is a straightforward sport to learn, and with a good coach, it will not take more than 3 to 4 days to learn to kitesurf.
Many people learning this have never done a water sport before, but that is not something which should deter you from learning it.
I hope you have a good time Kitesurfing in Vietnam. If you have already been there, do share your experience below.