Air is often the most convenient way to travel. In a country like
Vietnam
which has a spread of tourist locations, some nearly inaccessible or located quite far from each other, air travel becomes very important. Fortunately, Vietnam has a number of both domestic and international airports to facilitate easy air travel.
The eleven international airports of Vietnam are:
When you enter Vietnam through any of these eleven international airports, you must possess a valid single entry or multiple entry visa. However, if you choose to enter through Da Nang International Airport, Noi Bai International Airport or Tan Son Nhat International Airports located at Da Nang, Hanoi and Ho Chi Minh City respectively, an approval letter is sufficient and you will be provided with a visa on arrival. The International Airports provide flight services to
Cambodia
,
Thailand
,
Laos
,
Malaysia
,
Singapore
,
India
and many other countries.
In addition to the eleven international airports, Vietnam also has twelve domestic airports.
Buon Ma Thuot (Dak Lak)
Ca Mau
Co Ong (Con Dao)
Dien Bien Phu
Dong Hoi
Pleiku
Phu Cat (Qui Nhan)
Rach Gia
Na San (Son La)
Dong Tac (Tuy Hòa)
Vung Tau
Tha Xuan (Sao Vang)
Domestic Airlines are the easiest mode of transport across the country and popular carriers such as Vietnam Airlines, VietJet, and Jetstar Pacific offer economical fares on domestic flights. Some of the busiest airports in Vietnam are explained below.
Northern International Airports
1. Noi Bai International Airport
Noi Bai is the International Airport located closest to Hanoi and it services Hanoi and the surrounding area. The airport is quite large and has two terminals. Terminal 1 or the old airport is used to service domestic flights and Terminal 2 or the new airport is used to service international flights. The airport has a number of restaurants, cafes and ATM's. There are also many outlets where you can exchange your currency for VND. The airport is located 30 kilometres from the city centre. Metered taxis are available from the airport and cost about VND 345,000. There is also a direct bus that drops you off at the Hanoi
Old Quarter
or the Train station for VND 45,000.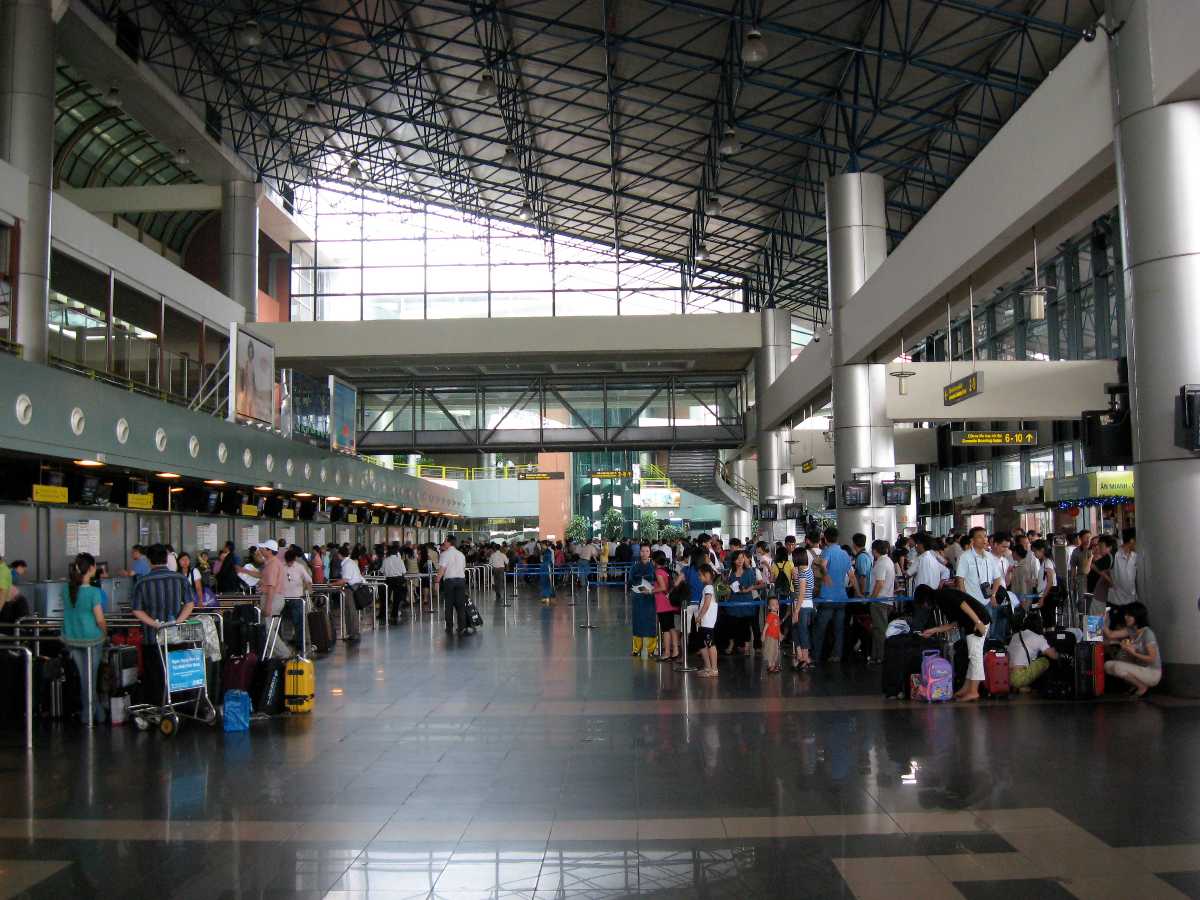 2. Cat Bi International Airport
The Cat Bi Airport is located close to Haiphong and services that area. Apart from a single flight to Macau, the airport mostly has only domestic flights with frequent flights to Da Nang and Ho Chi Minh City. The airport is located just five kilometres from the city centre and can easily be accessed. A taxi to the city will cost VND 50,000 and a motorcycle taxi will cost VND 40,000. If you are a backpacker or have free time to spare in addition to less luggage, choose to go through Bicycle. It costs around VND 30,000 and is a pleasant ride across Vietnamese countryside.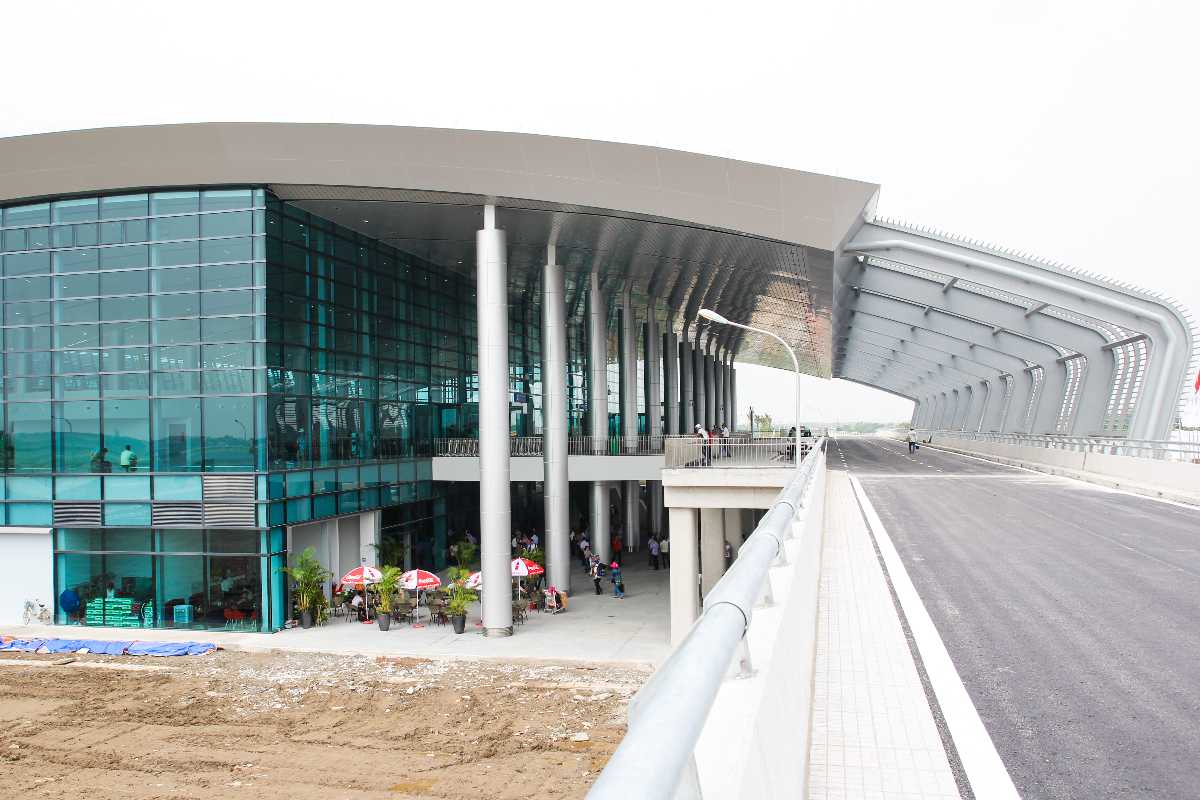 3. Vinh International Airport 
Vinh International Airport is an international airport in the city of Vinh, in the northern province of Nghe An of Vietnam. Earlier it operated solely as a military base alongside Gia Lam Airbase in Hanoi. As of 2015, this airport became fully operational as a commercial international airport while also serving as a military airbase. In the same year, a new terminal had been developed and built to accommodate 3 million passengers annually at an estimated cost of 800 billion VND. This airport continues to see a rise in the number of passengers with each year and is continuously under expansion. The Airports Corporation of Vietnam (ACV) are proposing to invest 3 trillion VND for further expansion in the area of the airport by 2020 to develop a new terminal and a new airport apron. The proposed terminal is expected to increase the airport's annual passenger handling capacity to 10 million annually. There isn't a lot of public transport connectivity from Vinh International Airport. Taxis are available to Vinh City Center and usually cost around VND 60000.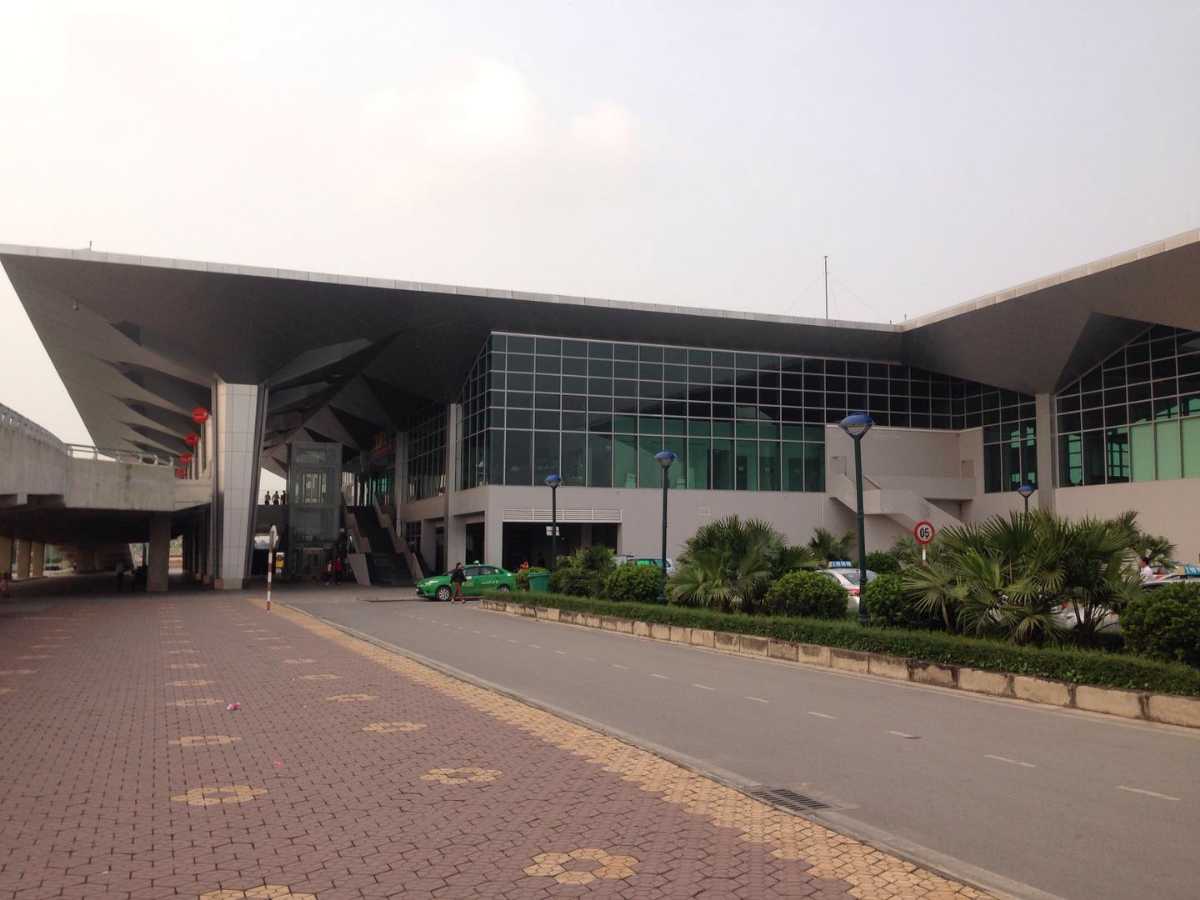 Central International Airports
4. Da Nang International Airport
Da Nang International Airport services Da Nang and the surrounding area. The airport used to be a military base till 1940. Though it is the third largest airport in Vietnam, it sees a smaller density of flights. The airport is located just five kilometres from the city and eight kilometres from the beach resorts. Taxis are the most convenient mode of transport, just flag one off the road! Taxis to the city cost about VND 130,000 and to the beach cost about VND 150,000.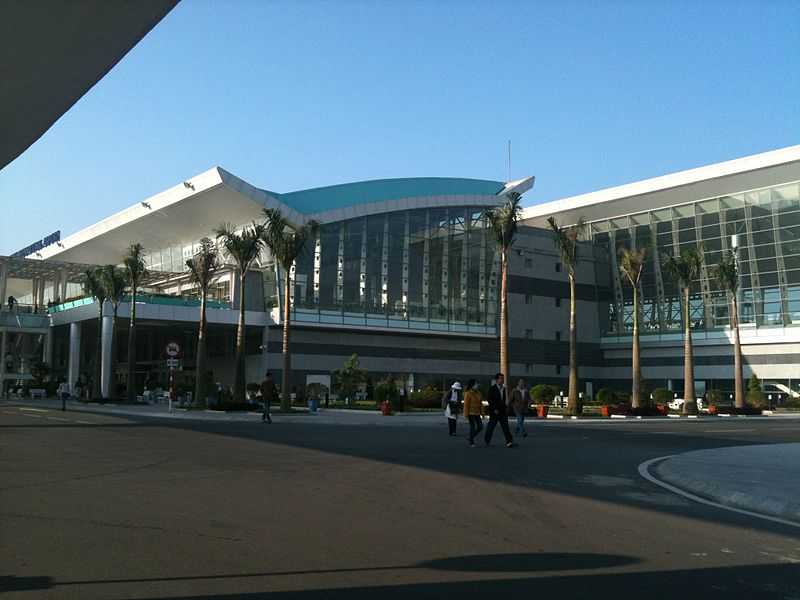 5. Phu Bai International Airport
The Phu Bai airport is located close to Hue and services Hue and Hoi An. The airport is quite small and was formerly used by the French and the Americans as an airbase. The airport is located 15 kilometres from Hue and around 100 kilometres from Hoi An. There are frequent buses to Hue from the airport and these cost around VND 40,000. You can also hail a taxi for VND 250,000 or a motorbike taxi for VND 120,000. To go to Hoi An, you will have to catch a bus or a taxi from Hue.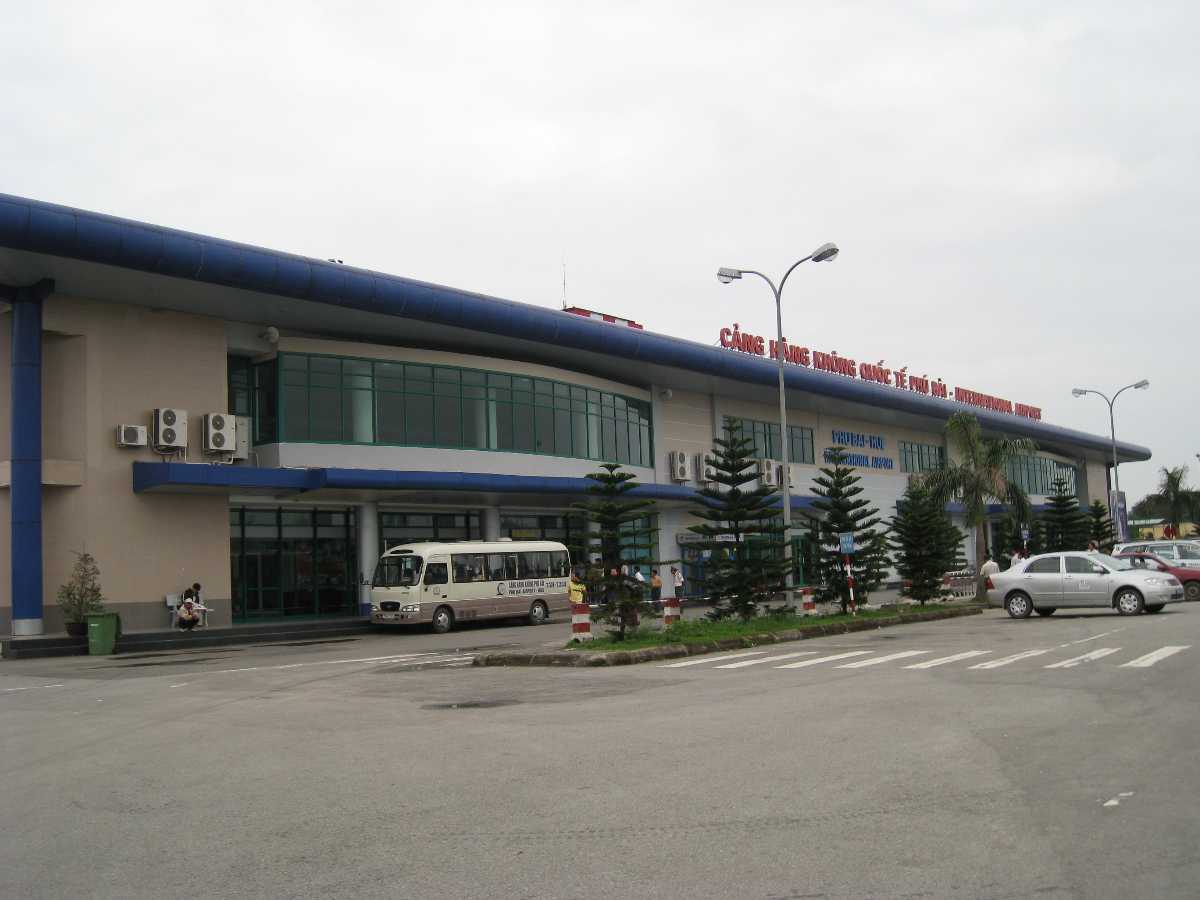 6. Chu Lai International Airport
The Chu Lai International Airport services the cities of Chulai and Tam Ky and is located in the Chu Lai Open Economic Zone of Nui Thanh district. It initially functioned as an airbase which was opened during the Vietnam War but was transformed into a commercial airport in 2005. This airport is one of the largest airports in Vietnam in terms of area covering 30 square kms. The government of Vietnam has facilitated easy access to two important cities nearby, Tam Ky and Quang Ngai by providing a shuttle service free of cost. Trains are available to Tam Ky which cost about VND 154726. A taxi ride to Tam Ky takes 20 - 30 mins from the airport and usually priced around VND 625557.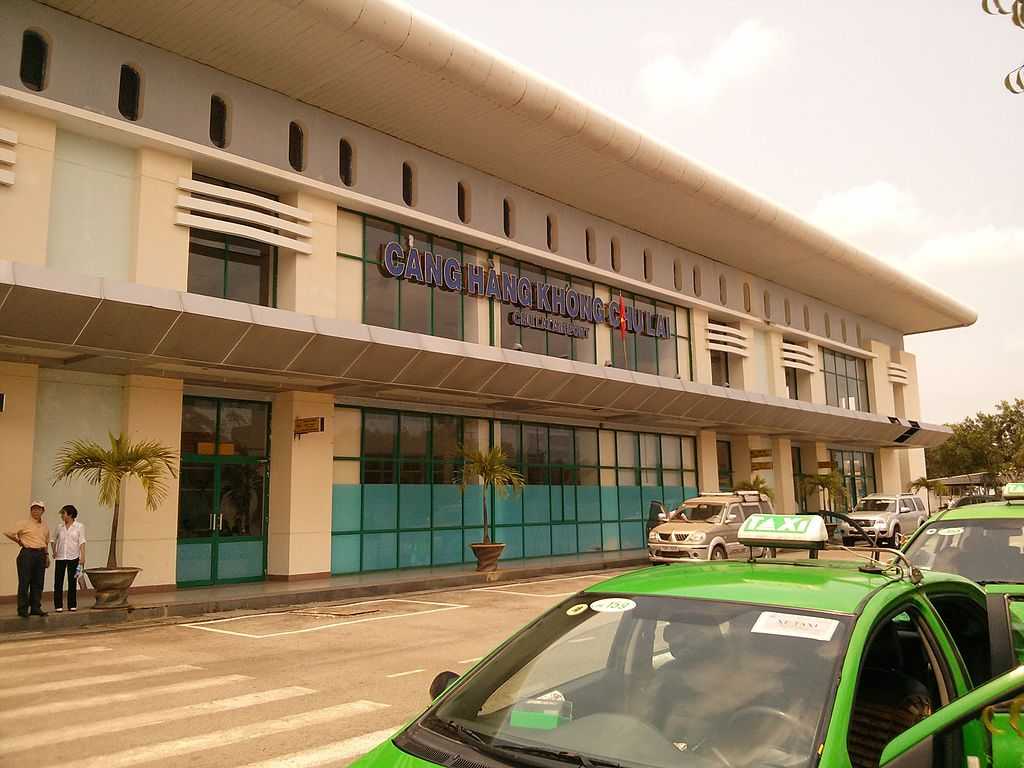 Southern International Airports
7. Tan Son Nhat International Airport
The Tan Son Nhat International Airport is located closest to Ho Chi Minh City. It is the largest and busiest airport in Vietnam and serves 34 international and 3 domestic airlines. The airport can be navigated easily and connecting flights through Ho Chi Minh City should not be an issue. The airport itself is located eight kilometres from the city and can easily be reached by taxi or bus. Metered Taxis by operators such as Airport Taxi and Saigon Taxi cost around VND 120,000 - VND 150,000. Buses to Benh Thanh Market are available from 6:00 AM - 6:00 PM every day and cost about VND 60,000.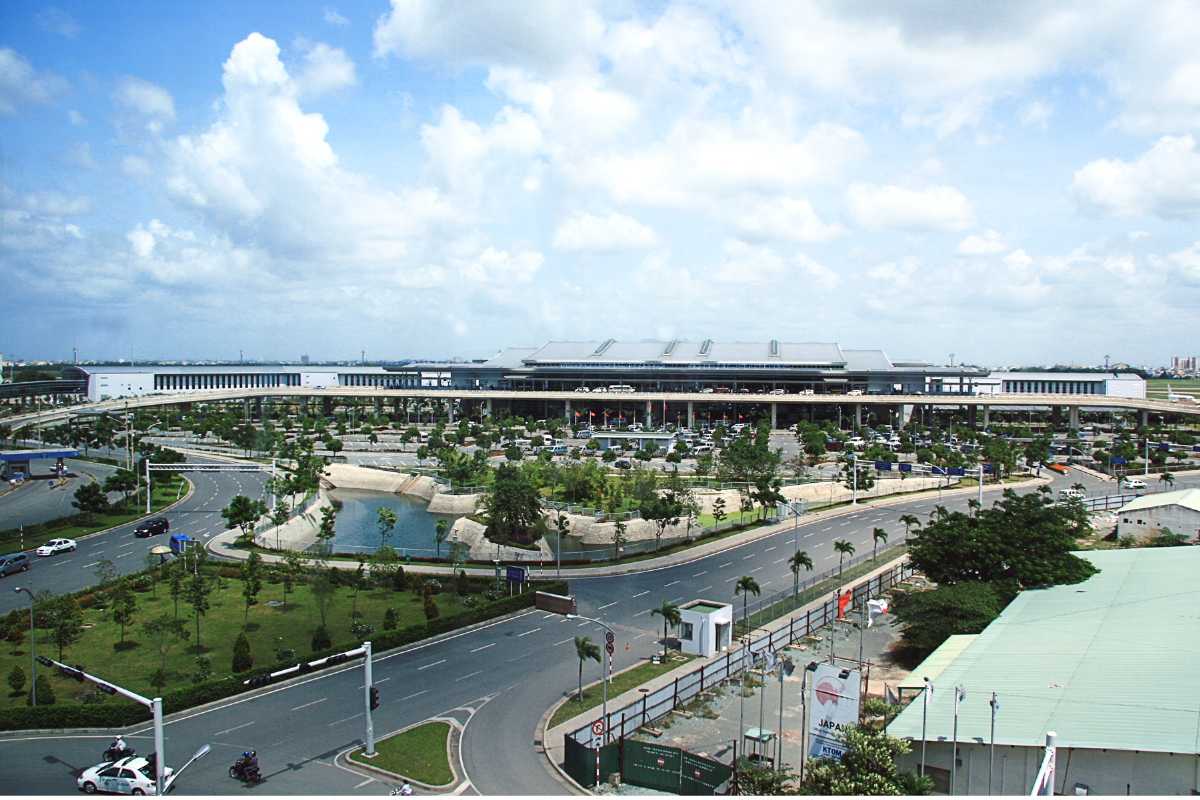 8. Cam Ranh International Airport

The Cam Ranh airport located at Nha Trang is the fourth largest airport in Vietnam. This airport mostly has domestic flights flying in from major airports across Vietnam but also has a few international flights from
Russia
. The airport is located 30 kilometres south of Nha Trang. The bus shuttle service from Cam Ranh Airport to the Nha Trang City Center costs around VND 30,000 - 40,000. The buses are almost always very crowded and a more convenient but expensive option is to take a taxi for VND 300,000.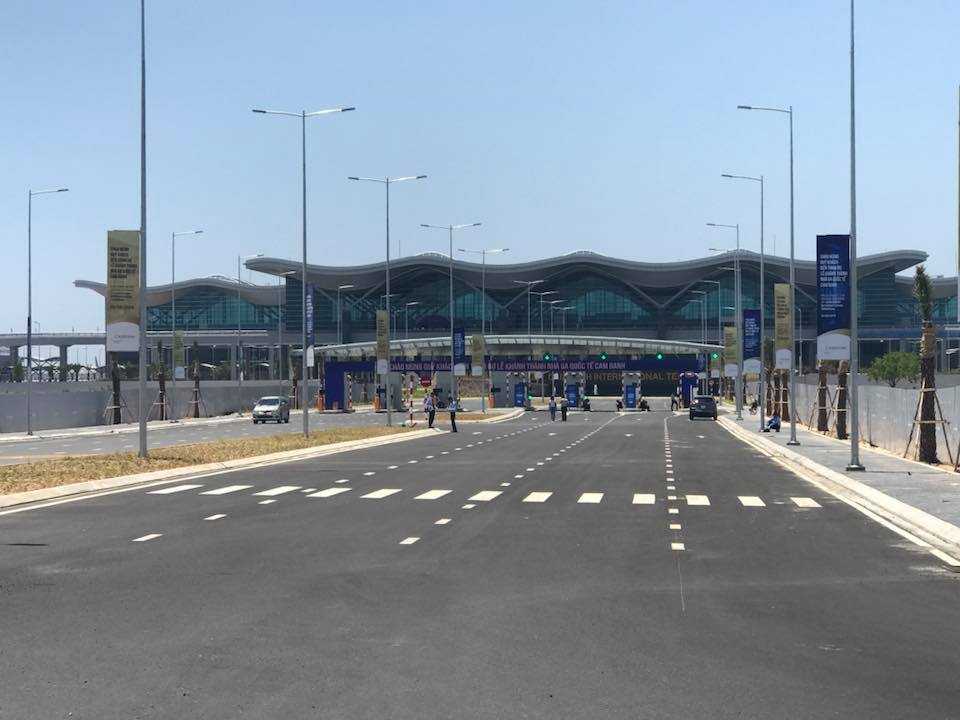 9. Phu Quoc International Airport
Phu Quoc Airport is located close to Duong Dong Town on Phu Quoc Island. The airport is equipped to handle only small aircrafts. The airport itself is located only two kilometres from the main town. You can easily reach the town by taking a taxi or a motorbike taxi for VND 30,000 - VND 50,000.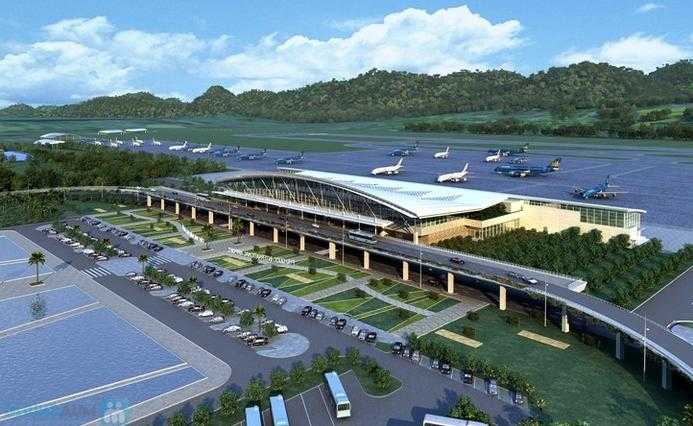 10. Lien Khuong International Airport
The Lien Khuong International Airport is located close to Dalat. The airport is located conveniently on Highway 22 and easily accessible by road. The airport is located 30 kilometres from Dalat city. A taxi from the airport should not cost more than VND 200,000. Shuttle services are available for passengers from Hanoi and Ho Chi Minh City. The shuttle costs about VND 40,000.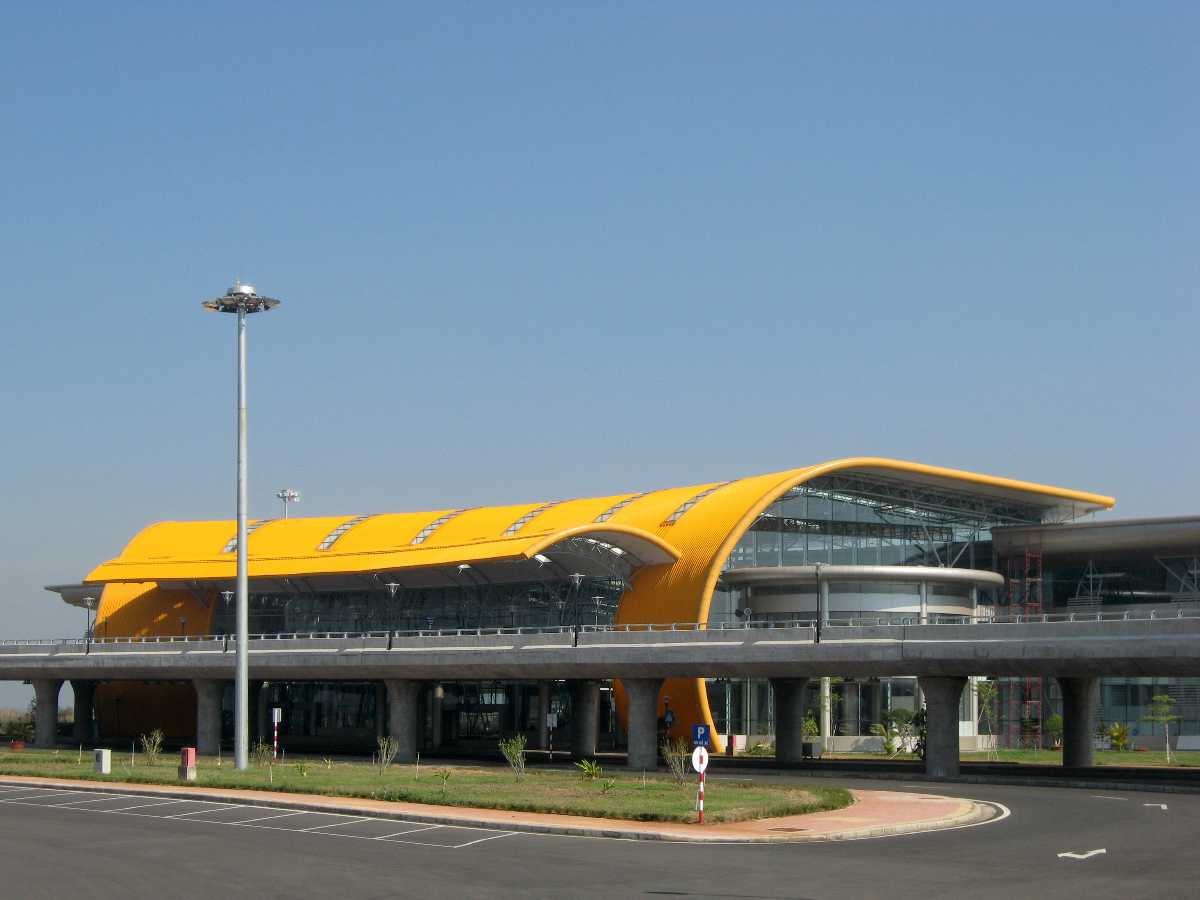 11. Can Tho International Airport
Formerly known as Tra Noc airport, Can Tho International Airport is located 8 kms from the city of Can Tho in the Mekong Delta region. It became fully operational in 2011. This airport was designed and developed with an aim to handle nearly 5 million passengers annually. Can Tho International Airport is economically very significant to its region as it serves as an international trading gateway. Shared vehicles or taxis are always readily available for transport to Can Tho city. Travel by Taxi from the airport to Can Tho city costs around VND 116595. 
Upcoming Airports in Vietnam
There are also a number of upcoming airports in Vietnam. These include the following.
Long Thanh International Airport
This airport is going to be located 45 kilometres from Ho Chi Minh City. The construction is planned to commence in 2019-2021.
Van Don Island Airport
The airport in Van Don Island (around 50 kilometres from Ha Long Bay) is slated to open in late 2018.
Lao Cai International Airport
A new international airport is all set to begin construction in the Lao Cai province by 2020.
Vietnam has excellent air connectivity and the flights are economical. Booking tickets is also quite simple and can be done online. Vietnam air travel is an overall pleasurable experience.