Vietnam
has become a fast-rising and popular tourist destination. The vivid and vast landscape of Vietnam may leave you sliding along a sand dune in the morning while strolling along the beach in the evening.  Vietnam is a country with a rich, war-torn history and awe-inspiring natural beauty. Travelling here can be an absolute delight. Here are some travel tips to Vietnam that are important to keep in mind while travelling here. Some of the travel tips to Vietnam been enumerated in this article.
1. English is Not Very Commonly Spoken Here
In cities like Ho Chi Minh City and
Hanoi
, you will find plenty of English speaking people. However, in the villages and smaller towns, you are hard pressed to come across people who know more than a few English words. So it is a great idea to learn some common Vietnamese phrases and the Vietnamese words for a hotel, food, bathroom, petrol, etc.
2. Electricity, Money and Wi-Fi
The official currency for Vietnam is Vietnam Dollar (VND). VND is used most commonly, but some places accept USD as well. Vietnam does not have ATMs in remote areas and it is a great idea to carry loose cash stacked away safely. Exchange money from jeweller shops for better exchange rates. The plug points are all rated for 220V AC current. It is advisable to carry a universal travel adapter. Wi-Fi connectivity is quite good in Vietnam and you will find Wi-Fi in most public places and restaurants.
3. Be Prepared for the Weather
Due to its proximity to the equator, Vietnam experiences a tropical climate. During the rainy season, torrential rainfall occurs and this may a damper for a lot of tourists.  Carry plenty of summer clothes - loose, airy cotton clothes and large bottles of sunscreen. Carrying a light jacket and an umbrella is also advisable. Due to the tropical climate, mosquitos are found in abundance. Do not forget your mosquito repellant.
4. The Roads are Fairly Safe
Vietnam has a lot of motorcycles on the road. Traffic rules in Vietnam are not very stringent, and many tourists may find it unorganised and difficult to crossroads. Walk with a steady and confident pace and do not stop anywhere. When you get over your initial shock, you will realize that Vietnamese drivers are considerate.  Do not walk displaying your cell phone or other valuables as petty theft is rampant.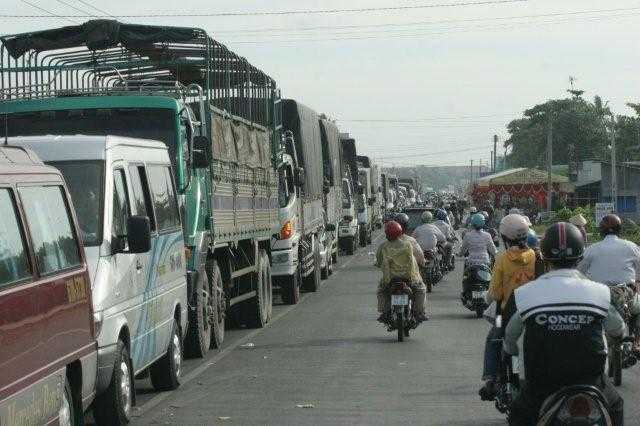 5. You Don't Have to Tip at Restaurants
In your country, tipping the waiter at a restaurant may be the norm, however, in Vietnam, it is not expected. Very rarely do the waiters receive tips and those they receive from the occasional tourist. Feel free to tuck the extra change into your pocket instead of leaving it for the waiter.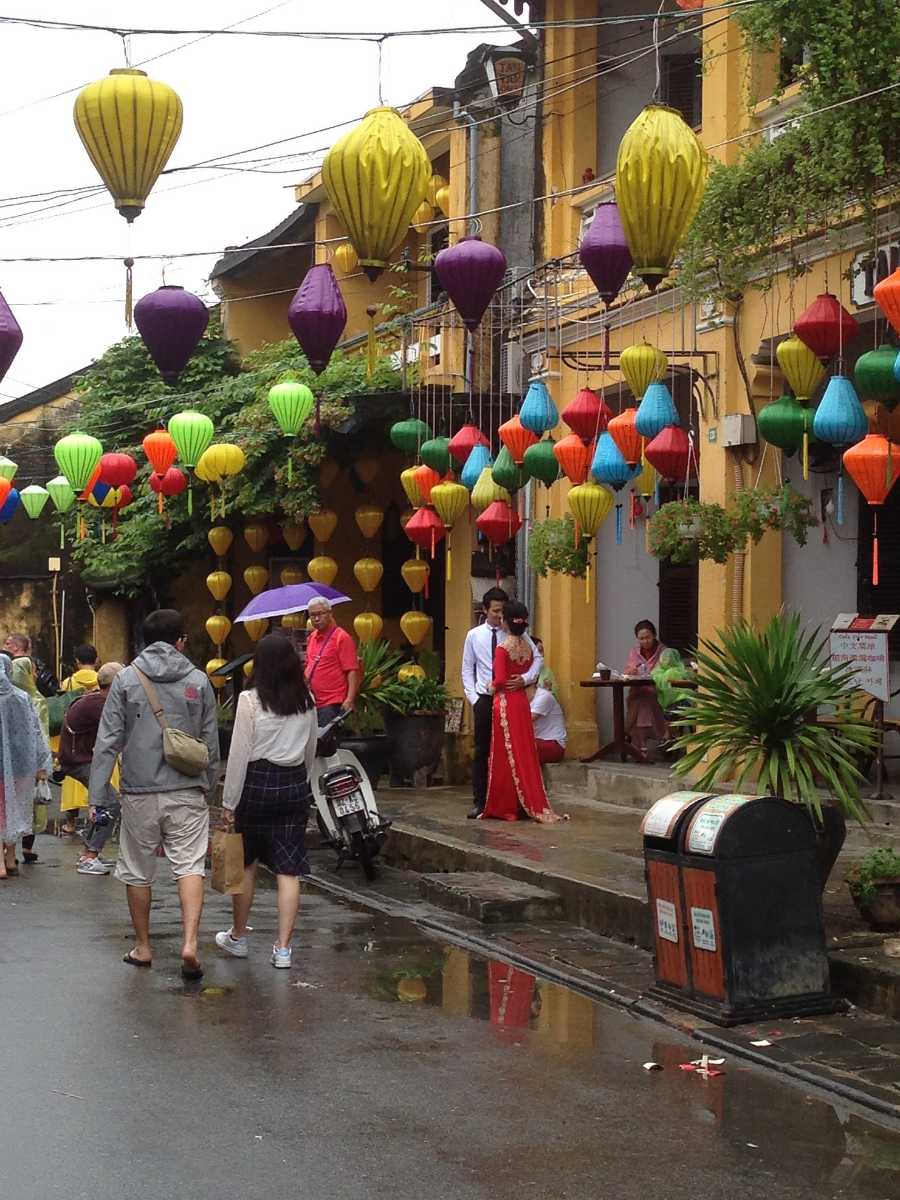 6. Make Sure you Adhere to Temple Etiquettes
This is a very important travel tip to Vietnam. Temple Etiquette is of foremost importance in Vietnam. The land has a rich collection of temples that you can visit. Make sure that your shoulders and knees are covered inside the temple. Make sure you do not walk over the prayer mats, even if they are empty and do not walk between someone praying and the
Buddha statue
. Photography is generally allowed as long as you keep your flash turned off.
7. Napkins are Not Free
You may be used to the waiter getting you unlimited napkins and not having to pay a cent for it, but in Vietnam, that is not the case. Iced tea or Jasmine Tea is free as soon as you order off the menu, but each napkin costs VND 2000 or VND 3000. The waiters even linger at your table and count the number of napkins you have used.
8. The Locals Like to Overcharge
The locals like making an extra buck by overcharging tourists to almost twice (or thrice) the actual price. Shop Owners and Marketing employees are overwhelming here and will try to overcharge you for anything including a branded cloth item. Bargain hard and save myself loads of money.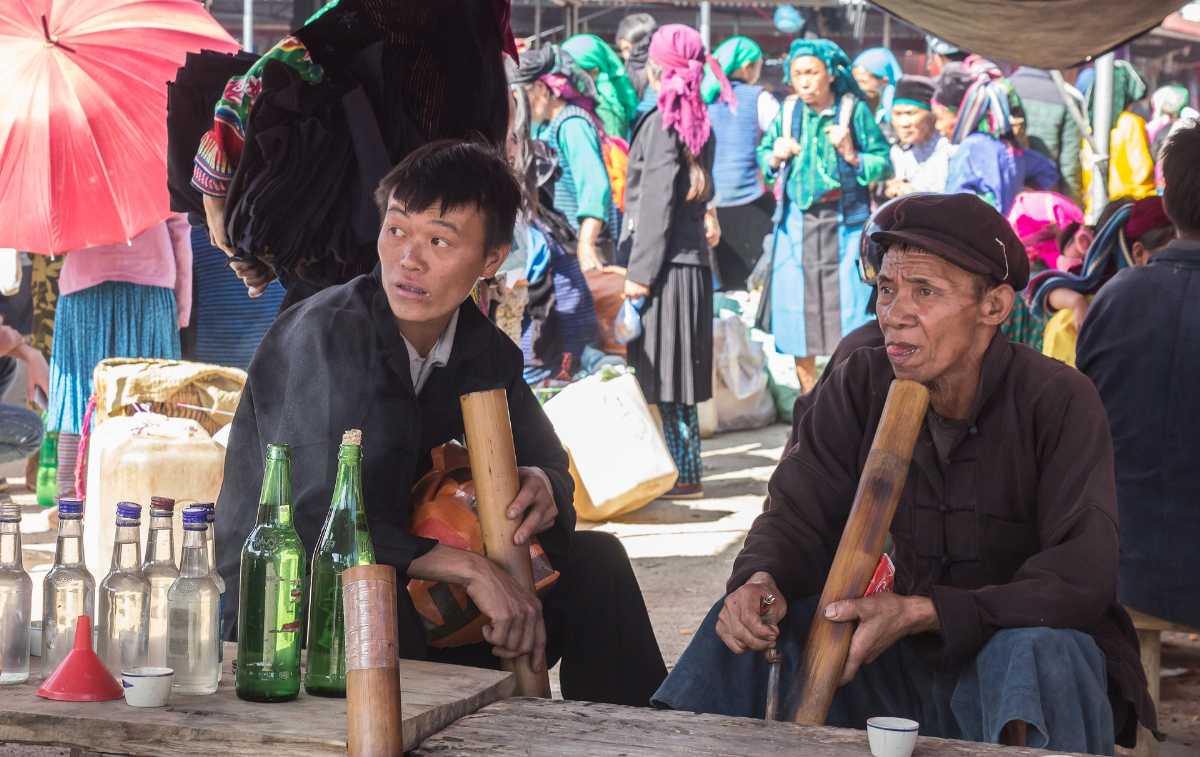 9. Take your Visa Seriously
Tourists often get turned away for not having the right Visa documents. Be polite to the immigration officers and double, triple check if you have all the necessary documents for your pre-approved visa or visa on arrival. You do not want a visa issue putting a damper on your vacation. Also, check if you need a visa at all. Some countries don't.
10. Booking Hotels and Hostels Online May Not Save Money
Vietnamese love business and bargaining. When you book a hotel or stay online, you price is fixed, but often in person, you can negotiate for a lower price. In Vietnam, the price of a room is always cheaper on site than online. Also, some of the most picturesque hotels may not show up online. For the best value hotels, check out the back alleys.
11. Don't Put Your Valuables on the Table
Vietnam is a fairly safe country as long as you do not flaunt your valuables. There are innumerable cases of people losing their phones or wallets on seconds because it was in the table. Escape via motorbike is very common on these kinds of petty theft cases. Loop the strap of your day bag or purse under the leg of your chair. Keep your phone in your front pocket and don't limp-wristedly take photos in super-busy areas. Place your bag or purse between you and the driver, if riding on a motorbike. Be wary of any strange, sexy women approaching you at night. Don't let it all hang out.
12. Pay Close Attention to the Money You Receive
If you are paying in VND and receive change in the same currency, remember to cross-check whether you received the right amount. Since you are unlikely to be familiar with the currency, handing over more than you intended or forgetting to check if you were given the right amount may cost you a day's budget.
13. Be Careful with Street Food
Vietnam has mouthwatering street food and you may be tempted to try out all of them. However, remember that health comes first. Ensure that the surrounding surroundings are hygienic and if the food is hot, that it is boiling. This simple trick may save you from a lot of stomach diseases.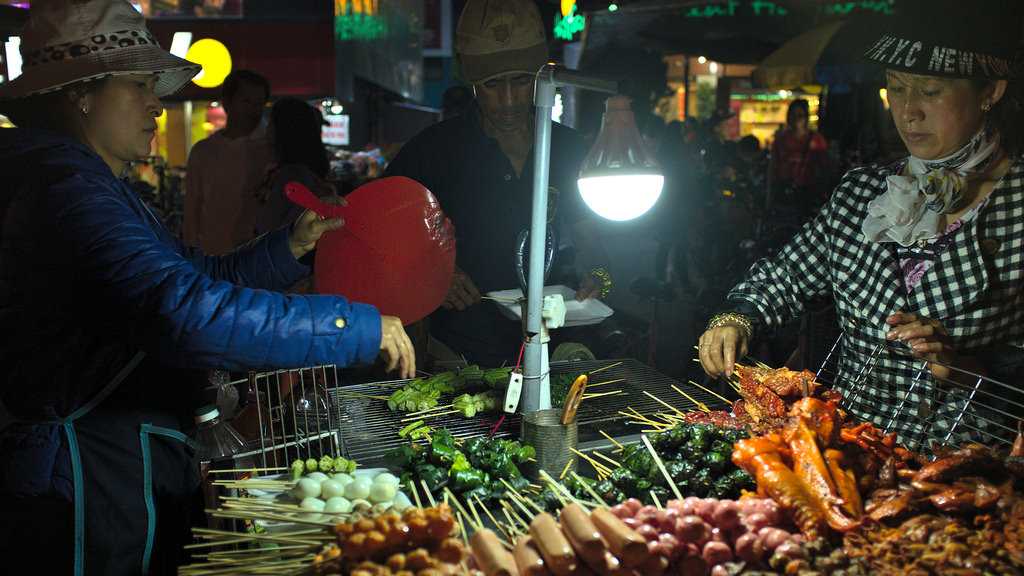 14. Book Your Train Tickets at the Station
Vietnam has excellent train services which give you a unique glimpse into the landscape. Always buy your ticket at the train station instead of the hotel. Your hotel will end up charging you a 'basic' service fee of VND 200,000. Instead, buy your tickets at the station when you arrive. Make sure you buy your tickets in advance as they sell out fast.
Get off the 'tourist' trail. Vietnam is not just about the big destinations. It is about the unexplored parts of the country that is just sitting there and waiting for you. Vietnam is about the friendly locals and excited school kids who wave at you as you zoom past in your motorbike. Keep these travel tips in mind and enjoy a spectacular,hassle-free holiday!