Want to know what it feels like to be a millionaire? Head over to
Vietnam
, where INR 1 means VND 333. So a mere INR 3,000 would fetch you VND 1,000,000 (as of August 2018), making you a millionaire. The Vietnamese dong (VND), the official Vietnam currency, is seen in currency notes with numerous zeroes. The Vietnam currency on the streets start at VND 5000 (INR 15), and the most significant bill out there is VND 500,000 (INR 1500). Notes and coins of VND 500 and lower have ceased to exist and would only turn out to be INR 1 or lower when converted to the Indian Rupees. If you have trouble with numbers, conversions between INR to VND will be a little challenging initially, but it would work out fine when you get the nack of it.
The Vietnamese Dong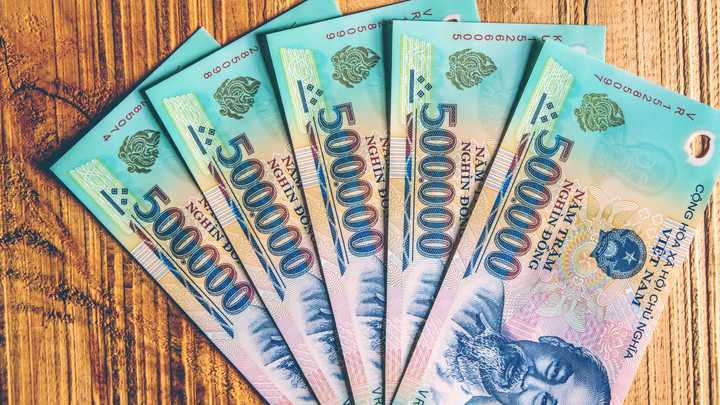 Even though you will find shops which accept international credit cards - so it will be the bank's job to convert and debit your bank account, giving you some space to breathe - but this will not be the case always. Given the fact that Vietnam has more of small shops, it is highly advisable to keep chunks of cash (and I am talking in millions!) in your wallet for whenever you need it. Because when you visit the local markets and want to experiment with the street-side food, it is very likely that the vendors won't accept any other currency other than the Vietnamese Dong.  So, first things first. You need to get your money converted into the local Vietnam currency, i.e., the Vietnamese Dong, i.e., VND.
Where To Exchange Your Money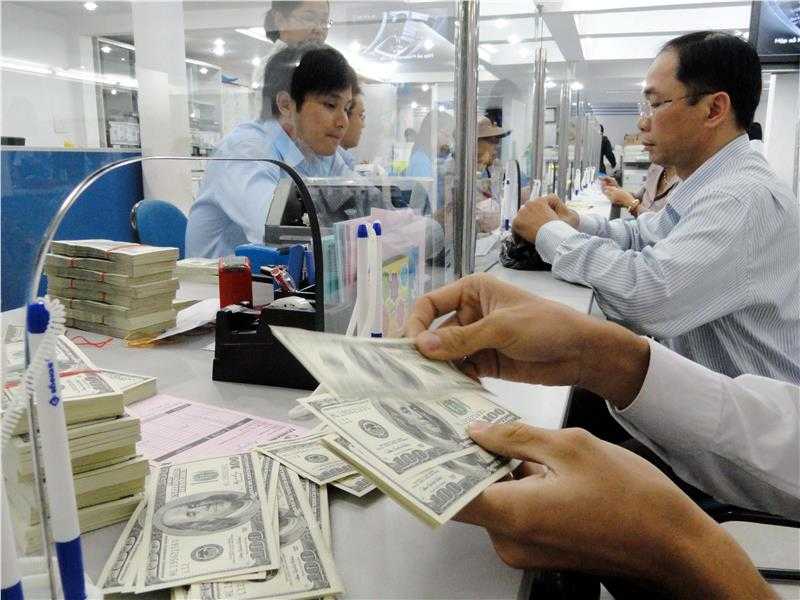 There are some currency exchange counters available at the airport and many more spread out in the cities. But not all counters exchange your currency at the same rate. It is advisable to not exchange your money at the airport because of the high exchange rate that is followed over there. The same goes for banks. On the other hand, banks are also the safest and most trustworthy places to get your currency changed.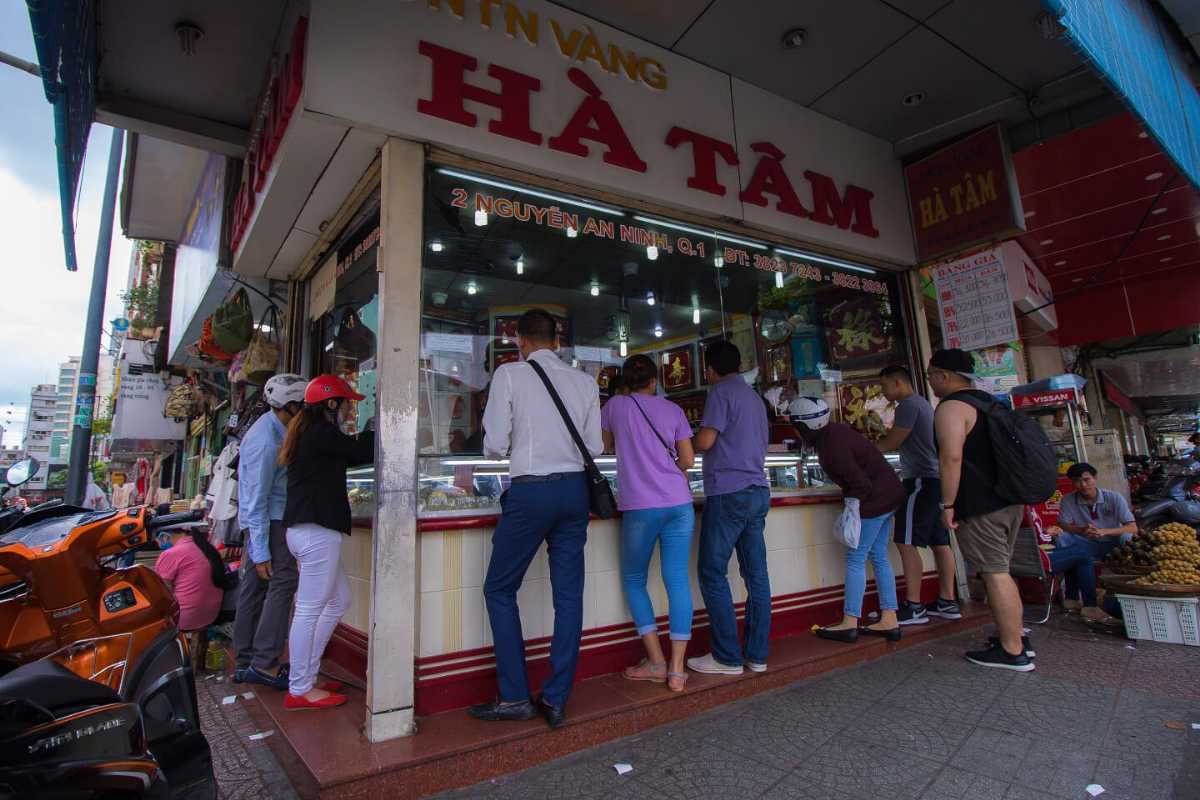 Most banks in Vietnam are open on weekdays and Saturday from 8:00 AM to 4:00 PM. But you should always check for the lunch timings and public holidays to avoid going back home empty-handed. Some banks, which are widely available in cities like
Hanoi
and Ho Chi Minh are Vietcombank (a government-owned bank), Asia Commercial Bank (ACB), HSBC, Exim Bank (this bank does not require a passport for transactions), Techcomebank, and Military Commercial Joint Stock Bank (MB Bank). Banks generally charge 0.5 to 2 per cent of service charge. Make sure you carry good quality notes as torn or damaged notes would cost you 2-3% of its value. 
Visit gold and jewellery shops for better deals on currency exchange rates. The rates in these establishments can be surprisingly low and fair, with no additional fees (like the ones charged by hotels and counters at the airport). Shops in Hanoi's
Old Quarter
and Ben Thanh streets and jewellery stores in Nguyen An Hinh in Ho Chi Minh city offer good deals and low rates.
You can also get your currency exchanged at hotels. Conversion rates depend on the type of hotel you choose. Larger hotels tend to have prices competitive with that of banks.
Using ATMs in Vietnam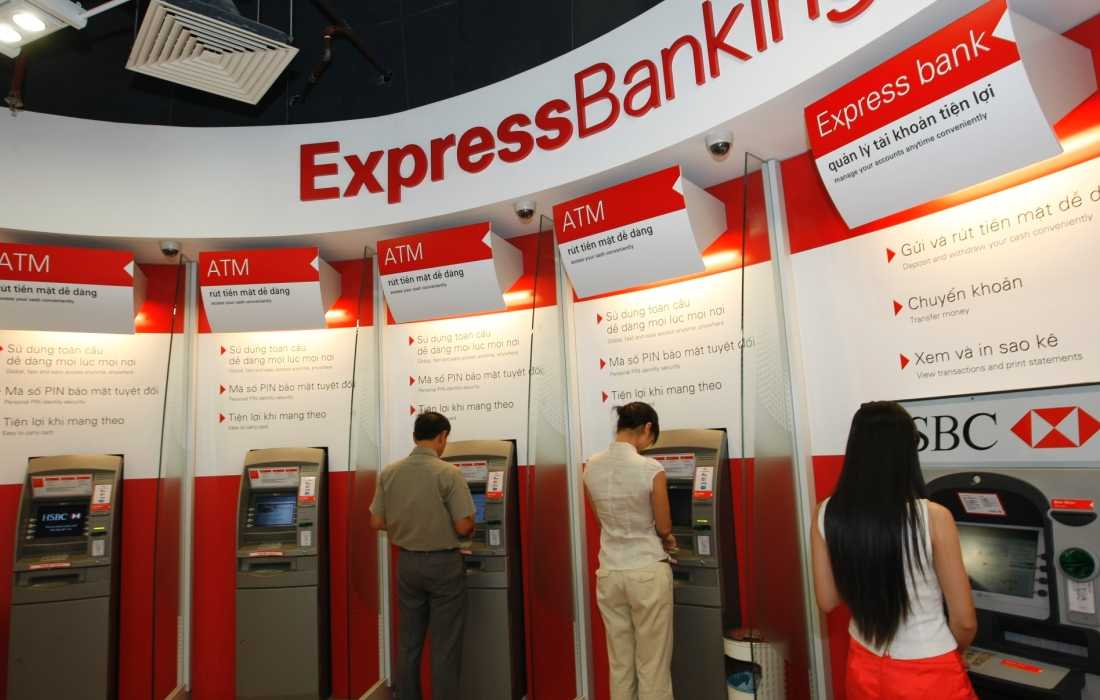 ATMs are excellent means to withdraw money whenever you need it, and you will undoubtedly find an ATM in any of the cities in Vietnam. "But are ATMs better than the exchange counters present at the airport?" is the question you need to ask. 
ATMs come in handy if you are going to spend more than just a few days in the country. In this case, it would be advisable to not exchange all of your money in one go because of two main reasons. 1. this will leave you with a thick wad of cash that will be difficult to carry all the time and 2. it also increases the risk of theft and robbery. You don't want either of the things to happen to you! 
Withdrawing cash from the ATM every other day is your next best alternative as this will correspond with the withdrawal fees that are charged by the banks. Fees vary from bank to bank: Most of the ATMs charge around 1-1.5 per cent charge per transaction. ATMs in districts like Pham Ngu Lao in Saigon are said to cost an extortionate rate of 3 per cent, in addition to the usual bank charges. Most banks in Vietnam allow a maximum withdrawal of cash between VND 4 million to VND 9 million in denominations of 50k and 100k notes.
International Debit/Credit Cards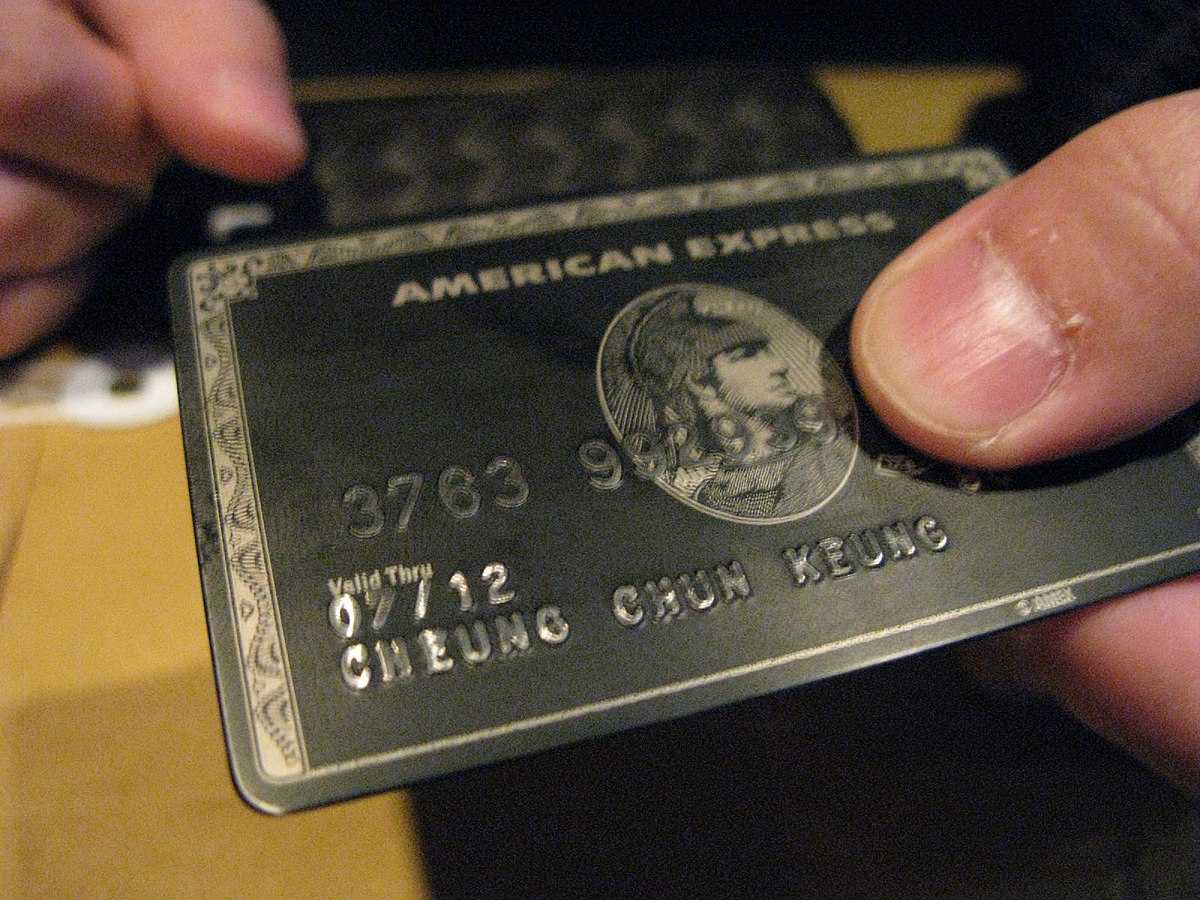 Everyone fancies a credit card when travelling abroad as it simplifies transactions. You can avoid the conversion math in Vietnam by using your international credit/debit card but remember one prime rule. Cash rules! Although, cards in Vietnam are accepted in many hotels, shops, and restaurants, especially in Vietnam's big cities. Visa, Master Card, and American Express are amongst the ones which are widely accepted throughout the country.
Some Useful Tips 
1. The paper Vietnam currency is made up of polymer and not paper. So two notes tend to stick (especially when your hands are wet) more than other currencies. They are also more slippery than the usual coins. Make sure you check the amount of money you are paying before handing it over so that you don't overpay the sum.
2. Although the currency notes are vibrant and colourful, the VND 20,000 bill and VND 500,000 bill look almost the same (blue). This is also the case with the VND 100,000 bill and VND 10,000 bill, both having a similar greenish shade. Make sure to check the number of zeroes before you hand out the correct bill while making the payment.
3. Given the fact the official currency exchange counters charge a high conversation rate in addition to the service fee, people tend to choose the black market to convert their currencies to Vietnamese Dong. This is highly unadvisable as this is a serious criminal offence and can will an unfortunate consequence.
4. Keep all denominations of notes with you and avoid paying high denomination bills at the market as seldom any vendor will provide you with a change for high denominations. 
It is true that you will be a millionaire in Vietnam, but it is also truer that you will spend that amount quickly. But the feeling is worth it! When you get to know about the country's currency well is when you can avoid hassles in payments and enjoy the breathtaking beauty at the land of "ascending dragon" the most.