Being vegetarian is not always the easiest thing. In Vietnam, where the majority of the diet consists of meat and seafood, being a vegetarian may seem impossible. Surprisingly, it's not! Finding vegetarian food in Vietnam is practically a breeze, provided you know what to order. Vietnam even has its own set of designated vegetarian restaurants called Quay Chay's. But, vegetarian food is not just restricted to the Chay restaurants, you can get it in any restaurant. Vietnam has diverse and mouthwatering vegetarian food options, appetising enough to catch the attention of meat-eaters as well.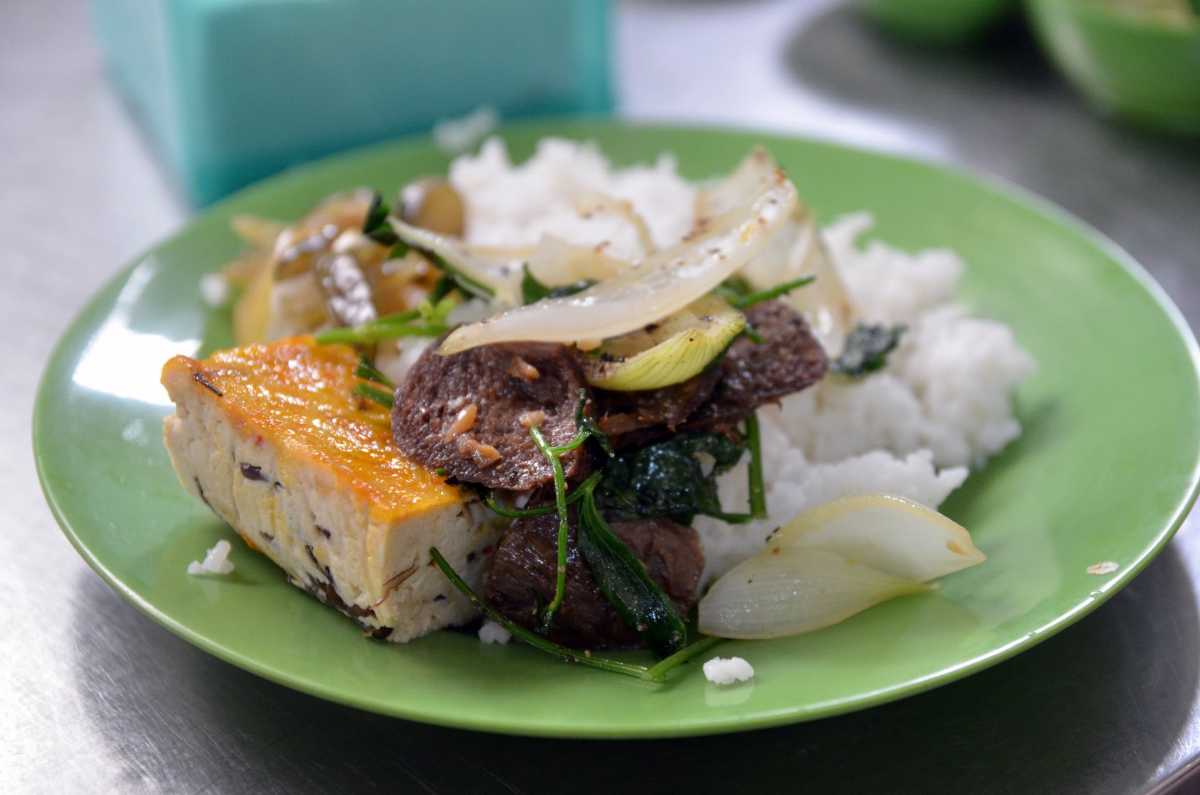 Here's a list of 9 vegetarian Vietnamese dishes to make finding food in Vietnam easier:
1) Xoi Chay
Rice is a staple Vietnamese food. Xoi Chay or Sticky Rice can be practically had with anything - meat or vegetables. Xoi Chay is made by cooking rice and slicing the cooked rice into flat round shapes. After this dries, the slices of steamed rice are fried in hot oil pan until they turn yellow and crisp. The vegetarian version of Xoi Chay is generally served with items as diverse as chickpeas, coconut, sugar, mushrooms, broccoli, pepper, red chilli and onion. Xoi Chay can be found at every street corner and costs around VND 10,000.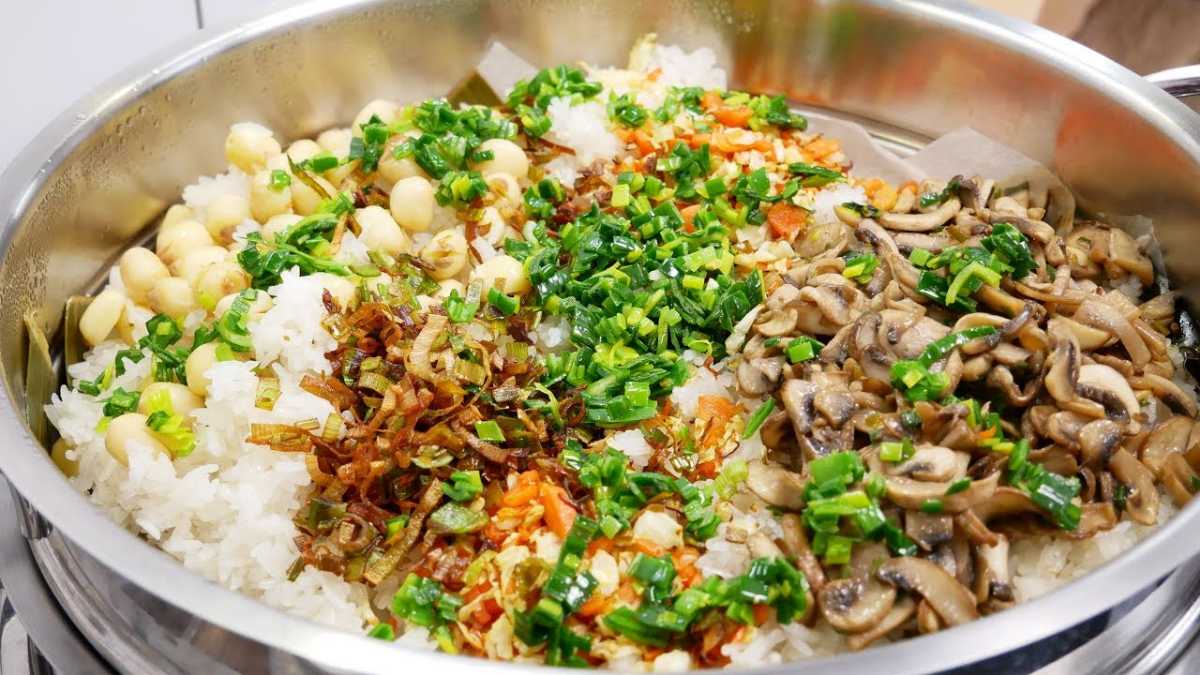 2) Banh Mi Chay
Banh Mi Chay is the vegetarian version of the famous Vietnamese snack Banh Mi. It is a French style baguette sandwich filled with tofu, cheese or fried eggs. You can even choose to have your Banh Mi filled only with vegetable salad filling. Banh Mi is relatively inexpensive, especially if you choose to get it filled with vegetarian filling. Banh Mi is a popular Vietnamese street food and one vendor or the other is bound to have a vegetarian version of it.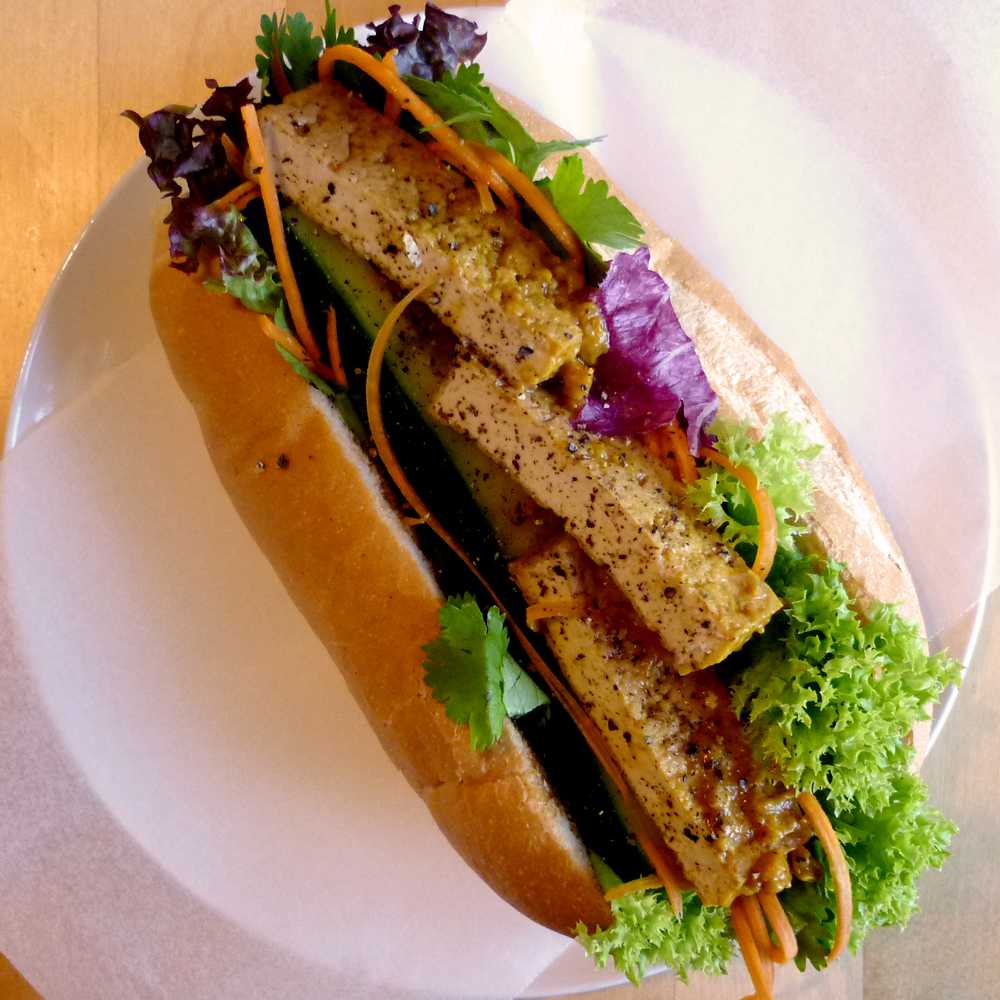 3) Banh Khoai Tay Chien
Banh Khoai Tay Chien or deep-fried Potato Cakes are made by mashing sweet potato, coconut and green beans all mashed, moulded into cakes and cooked or fried till golden brown. They are served with a peanut dipping and spices. Potato Cakes, a vegetarian Vietnamese snack enjoyed by all, hold high nutritional value and cost around VND 5,000 per piece. They are available on street stalls throughout the country.
4) Dau Sot Ca Chua
Dau Sot Ca Chua is an authentic vegetarian Vietnamese dish which consists of yellow tofu pieces with slices of tomato, green onion and Vietnamese herbs. The dish offers a flavourful medley of soft tofu and fresh tomatoes and is best served with steamed rice. It costs around VND 8,000.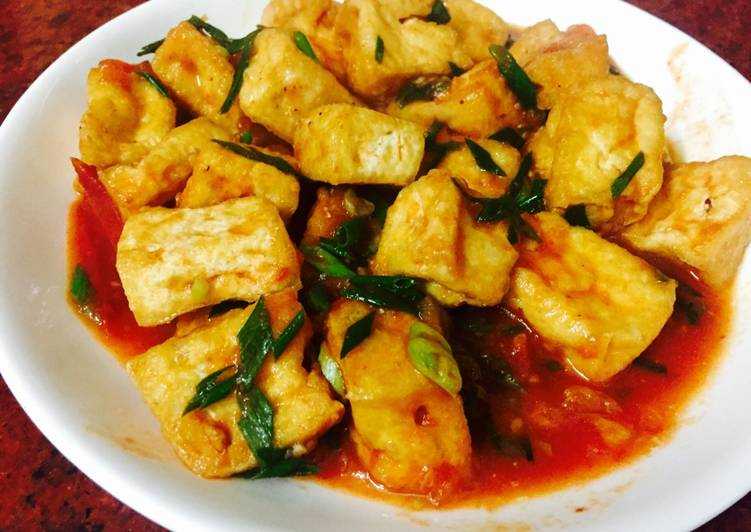 5) Rau Muong Xao Toi

Rau Muong Xao Toi is one of the healthiest Vietnamese dishes. It's made by picking out fresh water spinach and frying it with garlic and other Vietnamese herbs and served with a topping of peanut powder. This dish is available in almost all restaurants across Vietnam.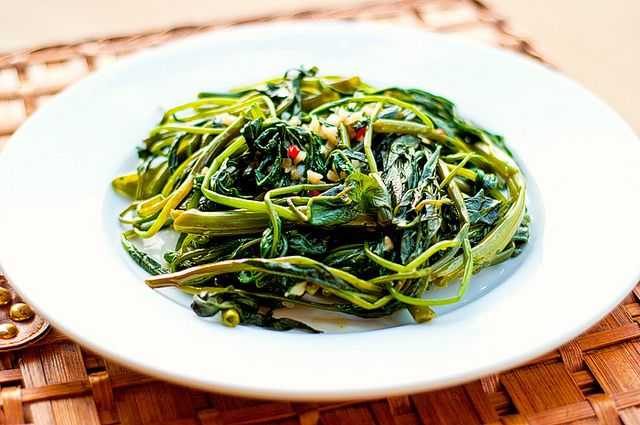 6) Cai Xao Nam
Cai Xao Nam is a vegetarian Vietnamese dish made by frying bok choy with shitake mushrooms, served with steamed sticky rice and tofu pieces. The flavour of the shitake mushrooms is brought out by the bok choy and the mushroom or soy sauce that it is fried in, making it one of the most exquisite dishes of the vegetarian food in Vietnam, and an absolute must try.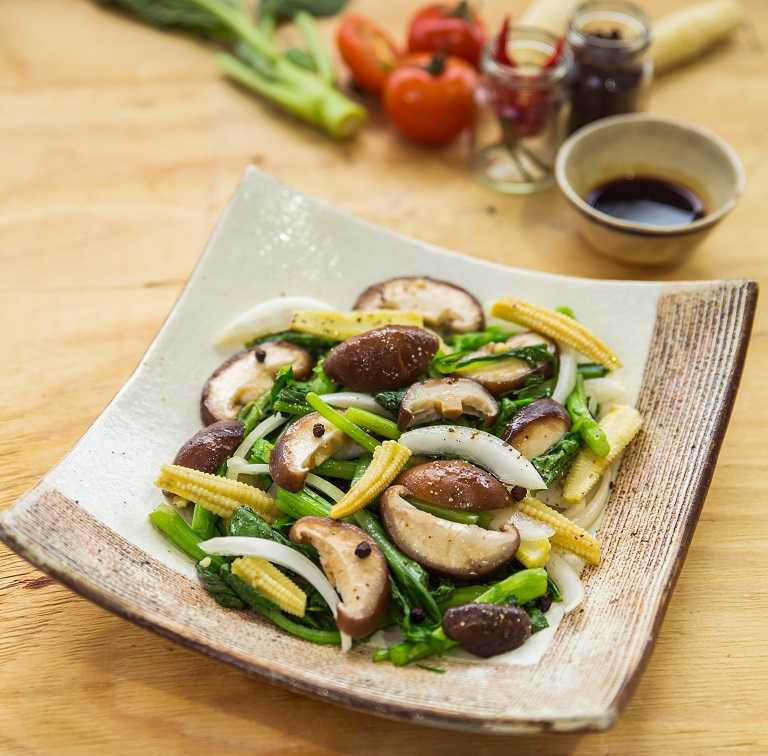 7) Che Chuoi
Che Chuoi is a delicious Vietnamese dessert made from a type of banana called Chuoi Xiem. Cooked in coconut milk with sago pearls, Che Chuoi has a sweet and creamy flavour, a delicate banana scent, and looks like pudding. A little bit of roasted peanut topping counterbalances the creamy flavour and adds a splash of colour to the dessert. It costs around VND 10,000 per bowl.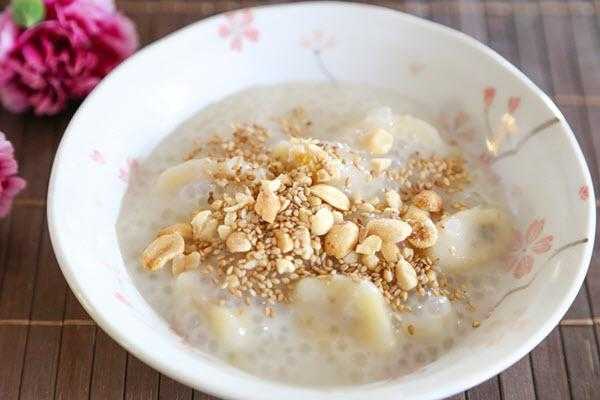 8) Che Troi Nuac
Che Troi Nuoc is a kind of glutinous rice dumpling, filled with mung bean paste and cooked in sweet ginger syrup. The name translates to 'floating on water' because when boiled, the balls rise from the bottom of the pot to the broth's surface. Che Troi Nuoc is served hot, topped with white sesame and occasionally with some coconut milk. The golden gooey syrup adds a sweet flavour and an aromatic ginger fragrance to the sweet broth. It is a common street food in Vietnam and costs about VND 10,000.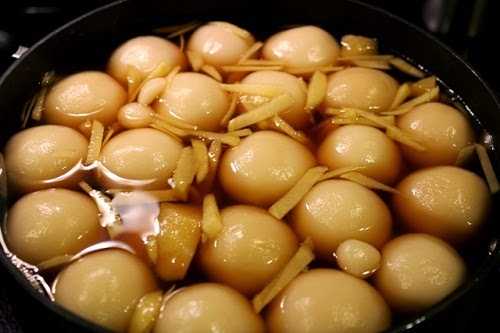 9) Che Bap
Che Bap is a Vietnamese pudding made with sweet corn, glutinous rice, and topped with thick, syrupy coconut milk and toasted sesame seeds. It can be eaten warm or cold, as a snack, at any hour of the day. The natural sweetness of corn combines with the creamy coconut milk in a chewy texture of glutinous rice and makes for a delicious sweet treat. It costs around VND 8,000 and is available throughout the country in street stalls and restaurants.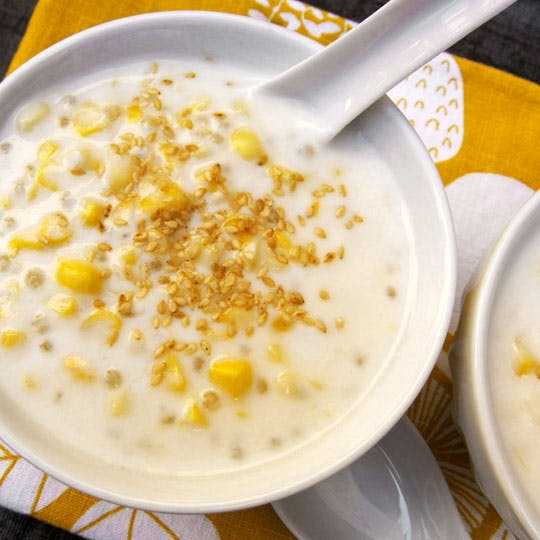 Apart from everything mentioned in the article, Vietnam has innumerable street stalls and markets that have a variety of fresh fruits, yoghurt and smoothies available. Thus, it's not as hard as you think it is to find vegetarian food in Vietnam, so go forth and explore the vegetarian side of Vietnamese cuisine!