Vietnam
is known for its rich culture, mouthwatering food and breathtaking scenery. One thing that the country is underrated for is its beautiful trekking and hiking places in Vietnam. However, the trek and hike connoisseurs will tell you that Vietnam is all but a perfect place for a little trekking. Northern Vietnam offers a plethora of hikes through towering mountains while the rest of the country provides you trails through the dense jungle foliage. From lofty mountains meant for professional trekkers to small hills that can be conquered by amateurs, Vietnam has it all.
Some of the best places for hiking in Vietnam are listed below.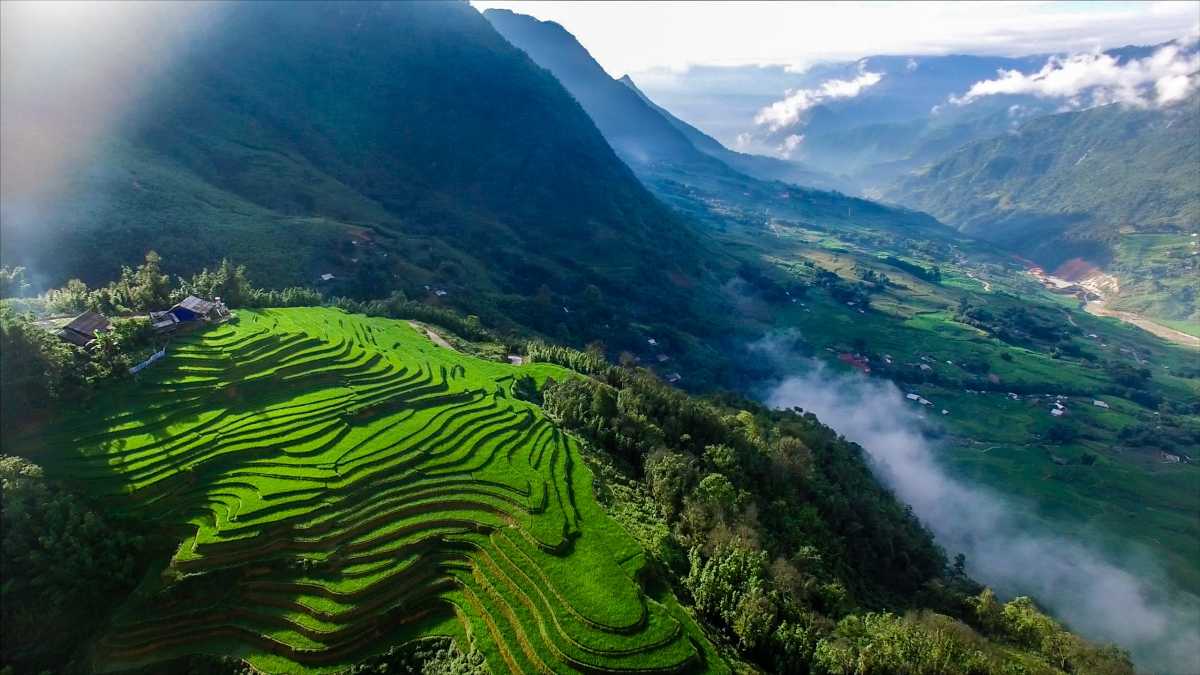 Sapa is considered the best place for trekking in Vietnam for two reasons. Firstly, it is home to Mt. Fansipan, the most beautiful peak in Vietnam and the Indo-china Peninsula. Secondly, Sapa has so many mountain trails that interconnect and overlap with each other that it gives you the opportunity to create a path of your own, based on your experience level. Trekking through Sapa is a beautiful experience. The mountainous scenery coupled with the lifestyle of the local indigenous communities makes for some great stories. Sapa has three major trekking routes; the easy route is a two-day trek that takes you through Muong Hoa Valley and Giang Ta Chai. The medium route includes the Cat Ca village and a longer route to Muong Hoa Valley. One of the hardest Hikes in Vietnam is scaling the mountain Fansipan and is advised only for trekkers with experience.
Best Time: March to May and September to November
Duration: 2 - 4 days
Difficulty Level: Easy, Medium, Hard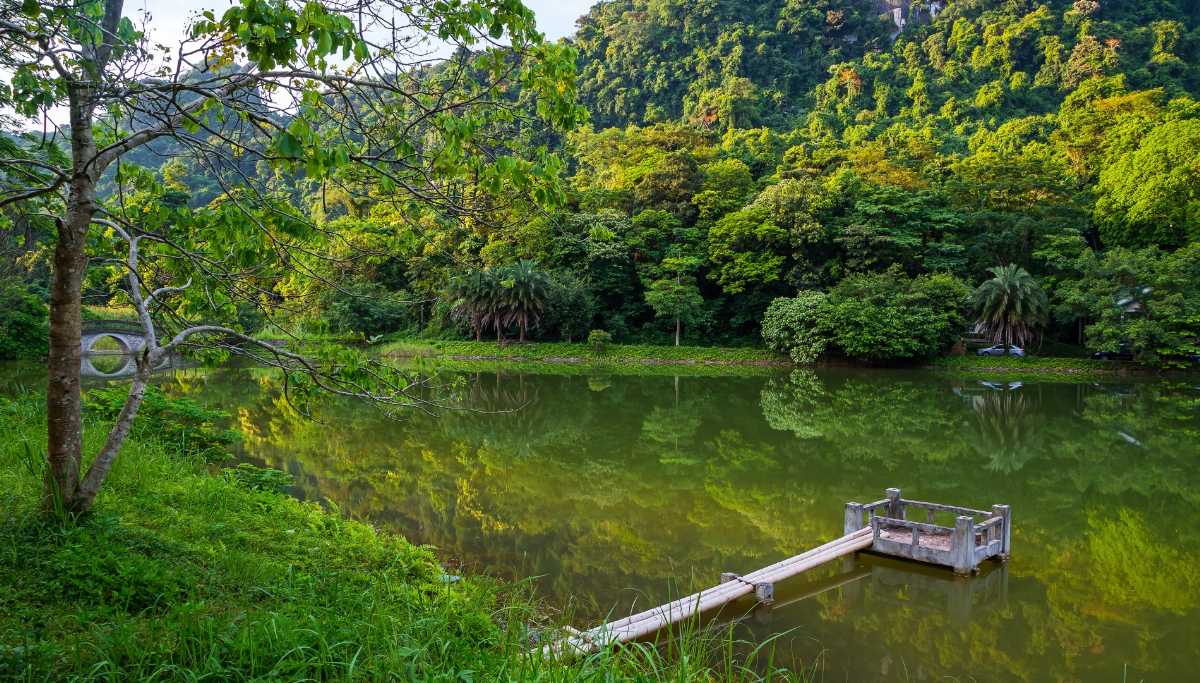 Located a few kilometres south of Hanoi, Cuc Phuong National Park is the oldest National Park in Vietnam. The primaeval forest is home to a large variety of flora and is an ideal place for trekking in Vietnam. Scattered with a large number of trekking and hiking trails through the lush foliage of the Vietnamese tropical forests; the karst mountain climbs add to the thrill. There are some day hikes available in the park, both self-guided or with a skilled local guide.
Best Time: December to April
Duration: 1 day
Difficulty Level: Easy
3. Cat Tien National Park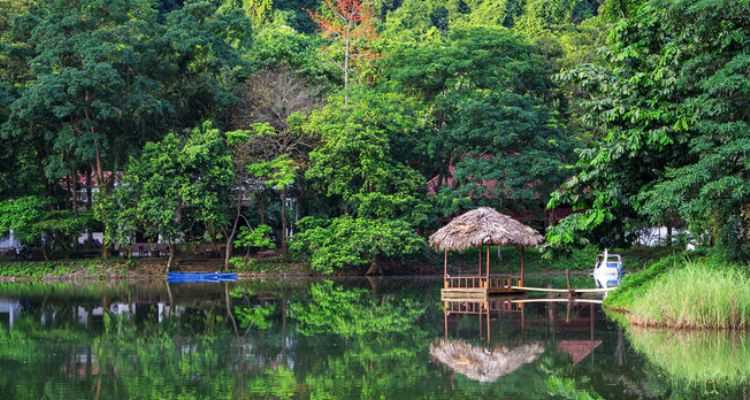 Located in the midst of three southern Vietnamese provinces, the Cat Tien National Park boasts of well-preserved and varied biodiversity. The waterfall system and crisscrossing rivers are striking. Cat Tien National Park is the most perfect location for a combination of wildlife watching and hiking in Vietnam. It is a favoured location for wildlife enthusiasts as it plays host to a variety of fauna including gibbons, reptiles and even Tigers and elephants. The trails within Cat Tien park are not very famous amongst the general tourist population, but trekking through these areas will undoubtedly give you a unique insight into tropical wildlife.
Best Time: May to July
Duration: 1 day
Difficulty Level: Easy
Centred around Vietnam's largest natural lake, Ba Be National Park is a prime location when it comes to trekking in Vietnam. The park lies in the midst of a gigantic limestone mountain, in the Bac Kan Province. The trekking routes in this region are often multi-day treks and include a wide array of water-based activities owing to the plethora of waterfalls, rivers and streams centred around the lake. The trails take you through the dense wet jungle and are advised only for those with considerable trekking experience. The tropical monsoon forests are home to some local indigenous minorities, and trekking trails will often take you through settlements of these minorities and provide a rich cultural experience.
Best Time: November to January
Duration: 2 - 3 days
Difficulty Level: Moderate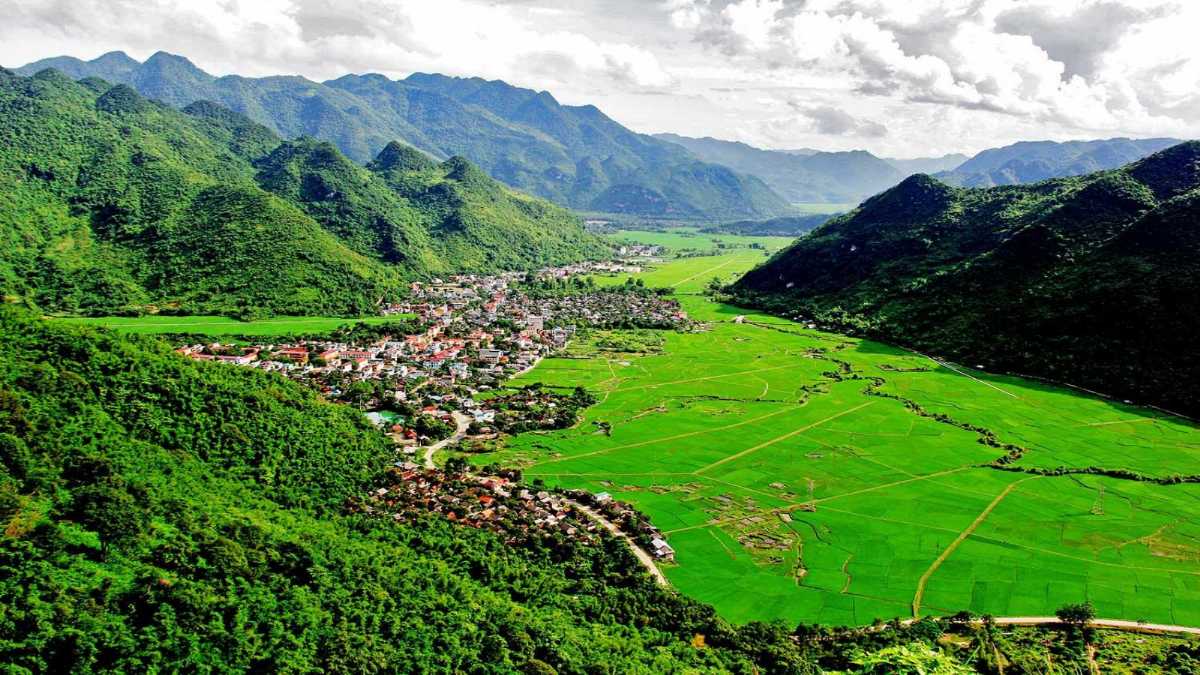 Home to the ethnic White Thai and Black Thai population, Mai Chau possesses a certain degree of peace that cannot be achieved anywhere else. This province in the Hoa Binh District, inundated with gentle streams and green rice fields is the ideal location for casual hiking in Vietnam as it takes you through little settlements and up hills filled with paddy fields. The region is a criss-cross of trails, and you can choose your own. If you are a beginner with no trekking experience, you will find hikes here fun, but an experienced individual may find it slightly tame. Nevertheless, it is a great pass-time.
Best Time: February to May
Duration: 1 day
Difficulty Level: Easy
6. Cao Bang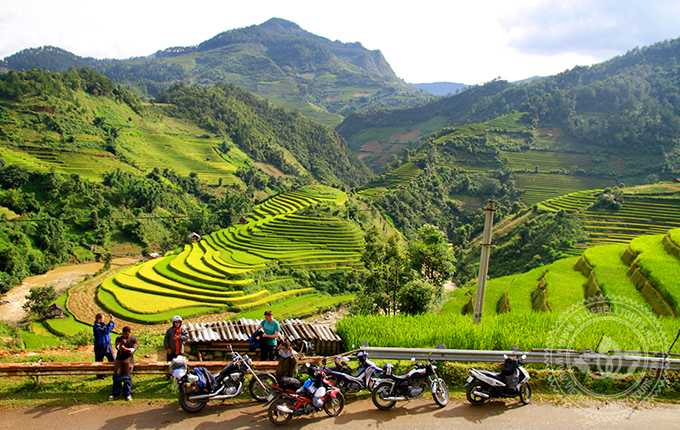 The Cao Bang trail is not only one of the hardest treks in Vietnam, but also one of the finest. The incredibly scenic hike takes you on a twisted route through karst mountains and deep gorges and meandering rivers. An unmissable stop along the way is the Ban Gioc Waterfall, the most significant cascade in Vietnam. The trail takes you through Tay and Red Deo settlements and the Coc Bo caves, famed for its revolutionary activity during the Vietnam War. The trail passes through many lakes and is a good idea to pack your swimwear.
Best Time: Feb to May
Duration: 4 days
Difficulty Level: Difficult
7. Cat Ba Island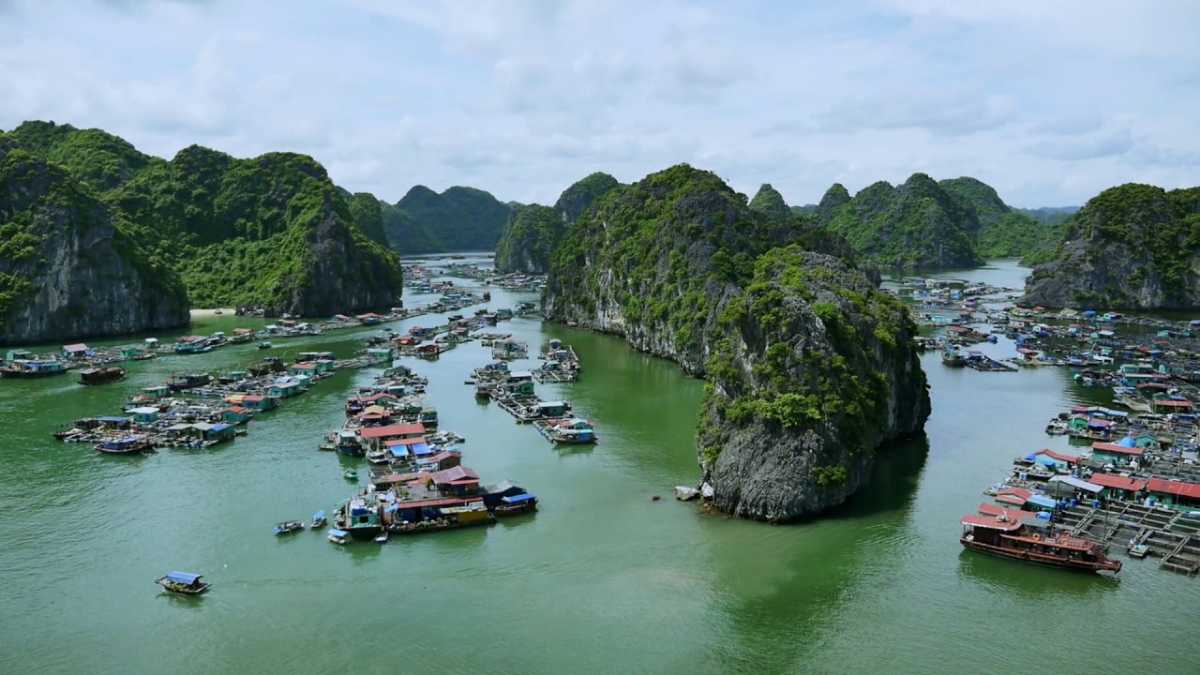 Cat Ba is the most significant island in the archipelago located off the coast of Northern Vietnam. The ocean and jungle meet here creating a unique and varied terrestrial and marine biodiversity. The Cat Ba national park has an 18-kilometre trail that is famous amongst people who want to go hiking in Vietnam. The six hours upward hike is recommended with a guide as they will often take you to undiscovered crevices. The hike is worth the breathtaking view at the peak, and you might even spot some unique wildlife on the way (macaques, rivets). It is the perfect hiking destination in Vietnam for wildlife enthusiasts.
Best Time:
October to November
Duration:
1 day
Difficulty Level:
Moderate
8. Ha Giang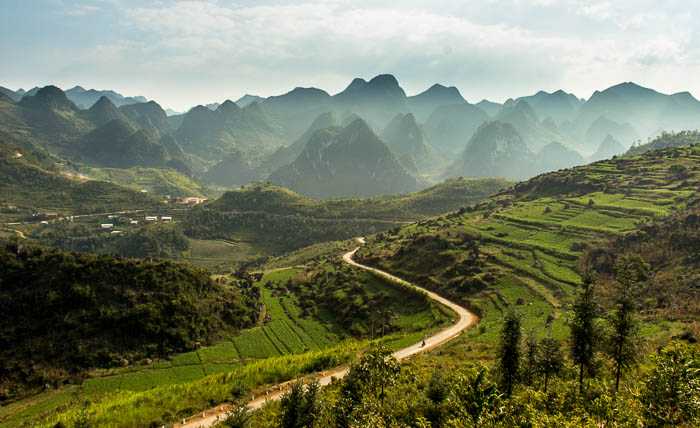 The Ha Giang Trek is another place for trekking in Vietnam that isn't advised for the faint hearted as the strenuous trek passes through several ridges, crosses several mountains and passes through several valleys. The highlight is the trek is the ascent to the highest peak of Dong Van, a border town. The summit offers awe-inspiring views of the surrounding mountains and valleys. The trek continues from Dong Van to Meo Vac and then to Ma Pi Leng Pass and finishes with a descent into a beautiful deep valley with rocky mountains. There is also a stop-over at Hmong Palace, a Chinese Style mansion built by traders for the French Colonial Rulers.
Best Time:
October to January
Duration:
5 days
Difficulty Level:
Hard
9. Lang Biang Mountain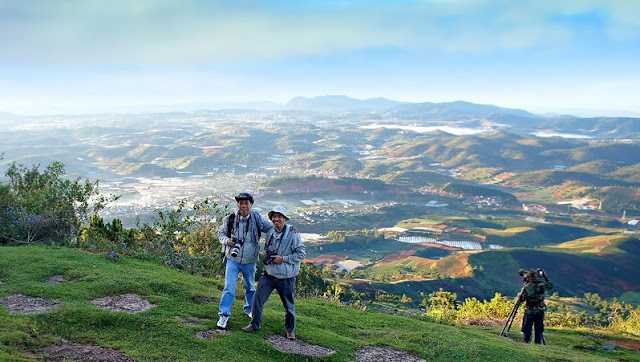 Lang Biang mountain is the tallest mountain in Dalat and is a prime hiking location. Apart from being an excellent location for hiking in Vietnam, Lang Biang mountain also is an excellent destination for a bunch of adventure activities such as rock climbing, camping and rappelling. The Lang Biang Mountain summit also offers spectacular views of the surrounding area including the Golden and Silver river streams and Dalat City area. The trek is a relaxed upward climb and is quite enjoyable.
Best Time
: February to June
Duration:
1 day
Difficulty Level:
Moderate
10. Pu Luong Nature Reserve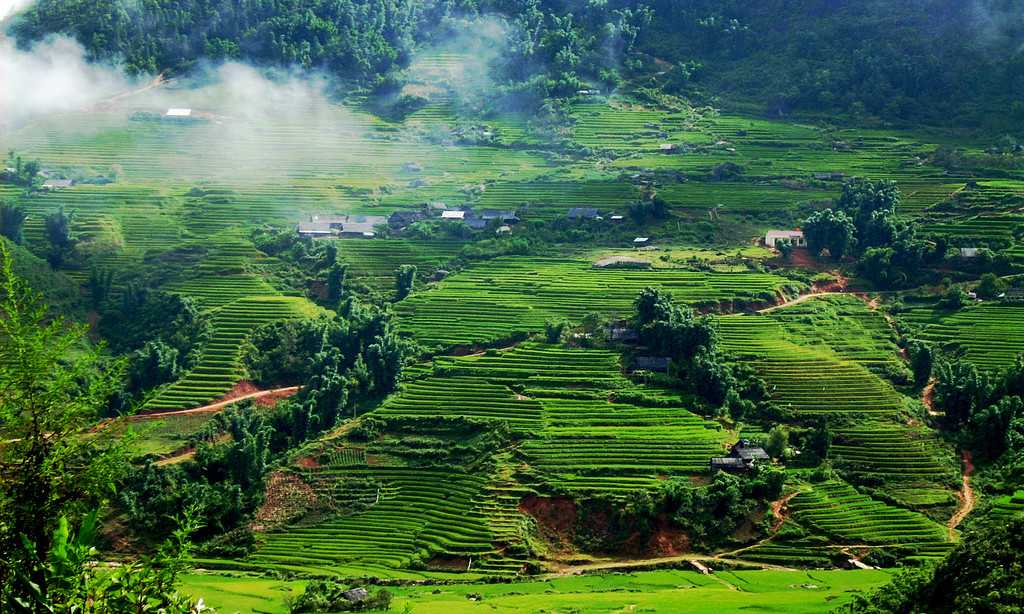 For a quiet and rustic rural scenery, head to Pu Luong Nature Reserve. The reserve consists of two parallel hills and a deep valley between them which makes it a beautiful destination for trekking in Vietnam. You will find picturesque rice terraces and limestone mountains and trekking trails that lead through these. One of the unique parts of this trekking trail is that the mountains are best explored at night, as the moonlight lends an ethereal glow to the surroundings.
Best Time: February to May
Duration: 2 days
Difficulty Level: Moderate
Must Carry Items When Trekking in Vietnam
1. Comfortable and well-worn walking shoes
2. Waterproof Jacket with a hood
3. A light jacket or jumper in case it gets cold
4. Mosquito Repellant
5. High SPF Sunscreen
6. Torch or headlight
7. Vietnamese Dong. Lots of loose change for souvenirs
8. Power backup for your devices
9. Hand sanitizer
Vietnam offers a unique trekking experience, through tropical mountains and tropical rainforests. The landscape of the trek maybe through limestone mountains, rice fields, along with the beach or through the dense jungle foliage. Trekking in Vietnam can be culturally stimulating and physically enriching and are often described as life-altering experiences. Whether you are a beginner or a seasoned veteran, your next trekking destination should be Vietnam!