Vietnam
, till recently, was a small unknown strip of land in Southeast Asia. In the past few years, Vietnam has become a very popular tourist destination owing to its beautiful beaches and unique culture. From white sand beaches and turquoise water to black rock forests and mountains that hug the clouds, the landscapes of Vietnam are considered some of the most picturesque and breath-taking landscapes.
Ha Long Bay is pretty much the quintessential representation of the gorgeous landscape Vietnam has to offer. The mammoth limestone karst rocks floating over still green water is not only one of the most visited Vietnamese destinations, but is also a UNESCO World Heritage site. Kayaking, taking a boat ride or a cruise and watching the mist dance around the limestone karsts is nothing short of magical. The bay has 1969 islands and covers an area of 1553 square kilometres. It is a storehouse of biodiversity and several indigenous flora and fauna. The best way to reach Ha Long Bay is by bus or by car from
Hanoi
, which is located 170 kilometres away.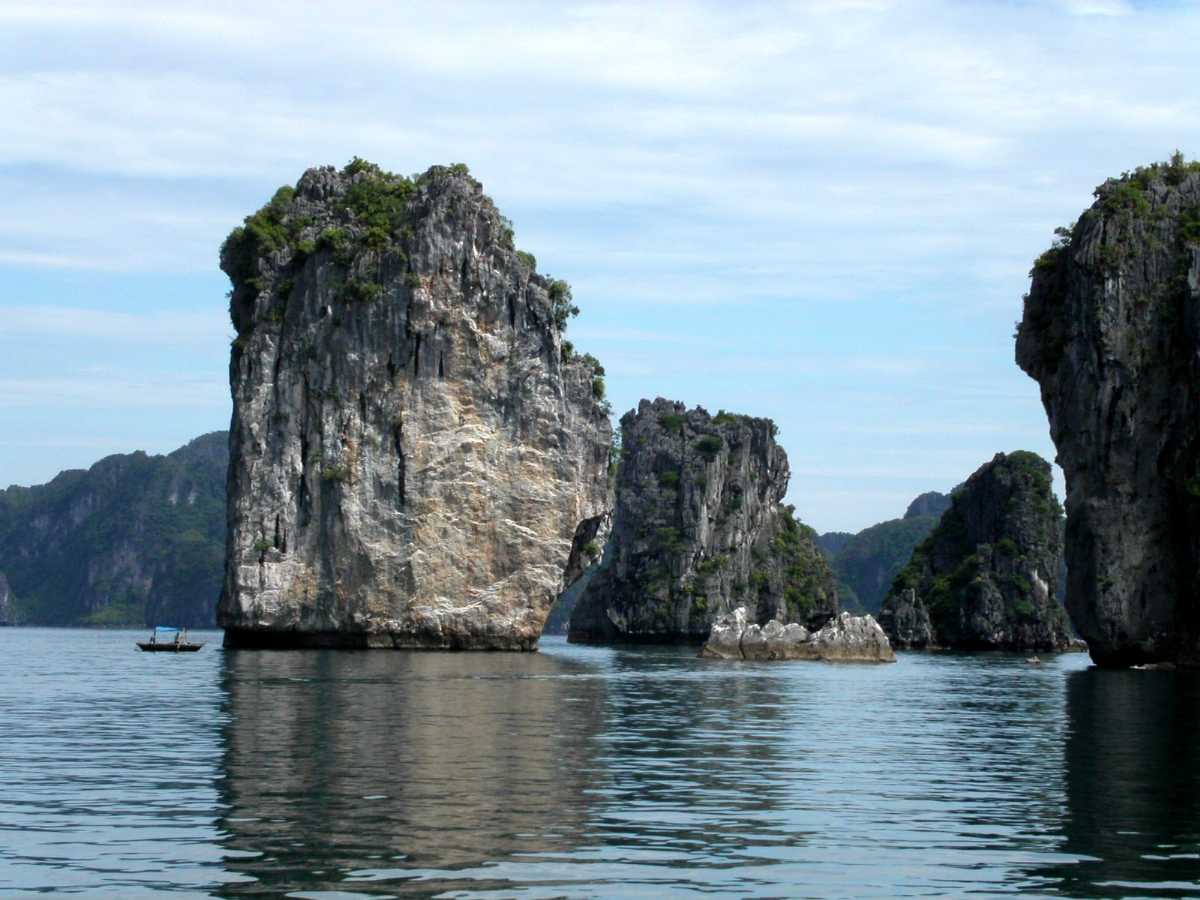 2. Mekong Delta
The Mekong River makes its way into the South China Sea in the Southern Region of Vietnam. Just before it empties itself into the sea, the river irrigates a vast delta, because of which the landscape here is a fertile region with sprawling mangrove forests and picturesque green rice fields. The 15,000 square metre delta is home to several riverside villages and floating markets. The best way to explore this is by taking a day cruise along the narrow canals of the Mekong River and exploring floating markets, fish farms, Buddhist temples, colonial structures, sample local fruits and coconut candy and learn about local handicrafts.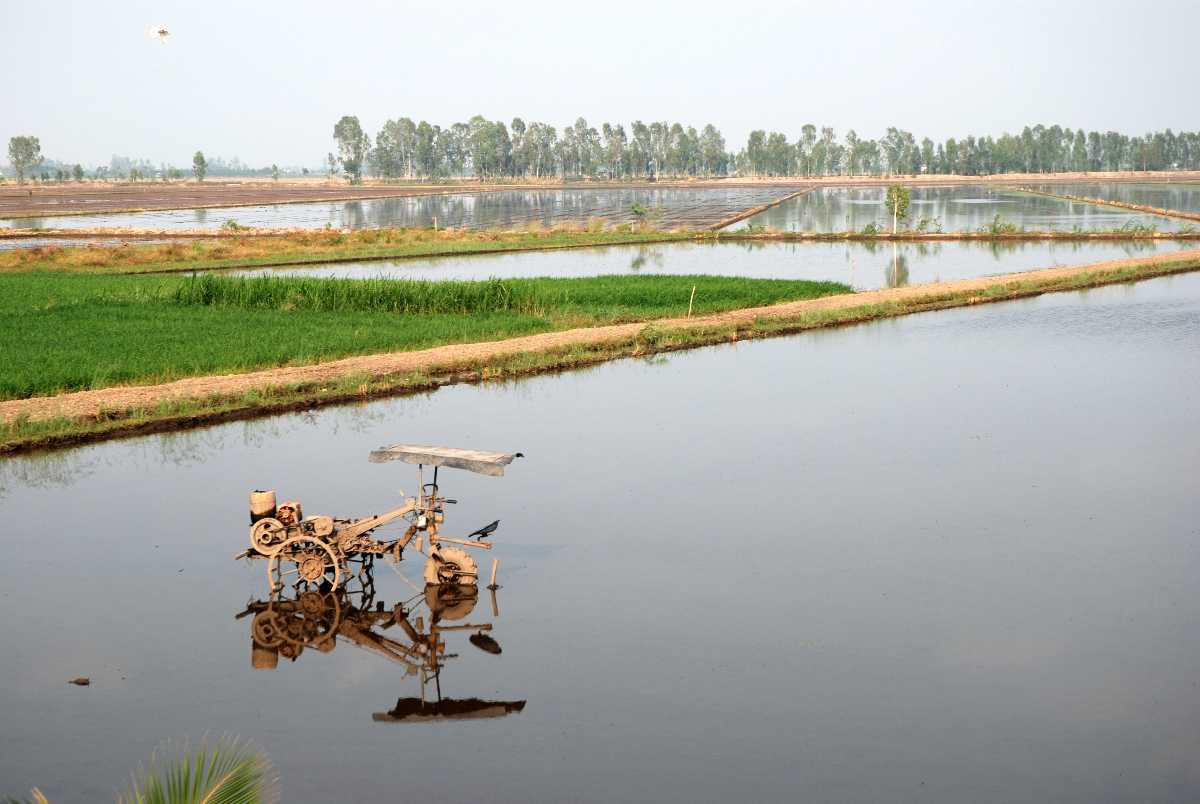 Sapa is a bustling market town, but visitors often rave about the surrounding rice terraces and conical mountains with mist rolling in, rather than the town itself. The mountain rice terraces were carved by the Hmong Tribe many years ago and remain well - preserved and in use even to this day. Many people use Sapa as a base camp to trek to several surrounding villages that still practice a traditional, tribal way of life. Sapa is also close Fansipan, the highest peak in Vietnam and a very popular trekking destination.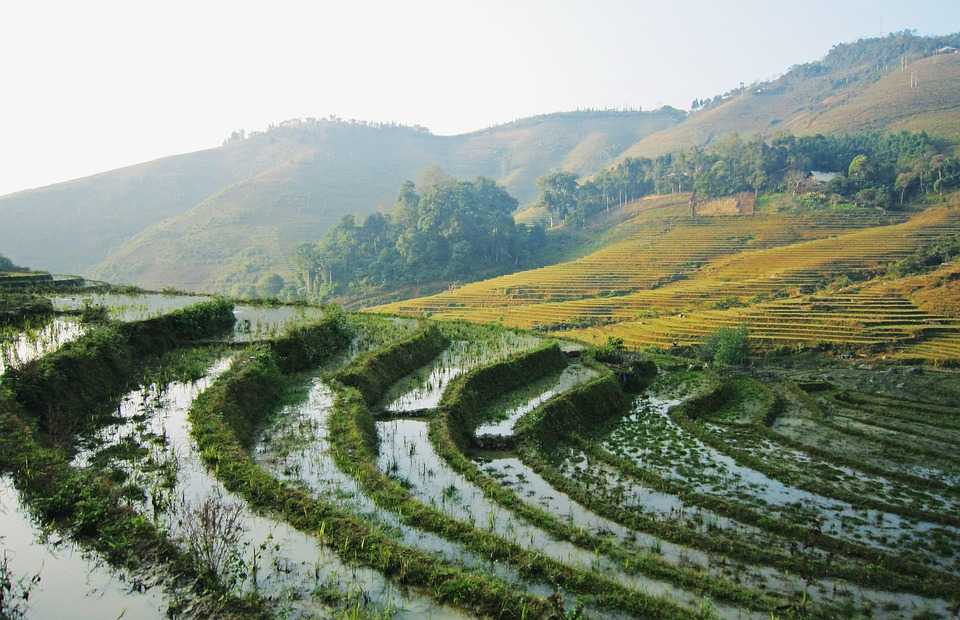 The last thing you'd expect to find in a country with tropical rainforests is
sand dunes
, but Vietnam is a bag of surprises. Mui Ne houses two kinds of Sahara-like sand dunes - red dunes and white dunes. The White Dunes are the larger dunes and are best visited in the mornings and evenings. The Red Dunes offer a better location for photography and sand sledding. Whether you jump, slide or simply run through the dunes, it is exceptionally difficult to not let their beauty overwhelm you.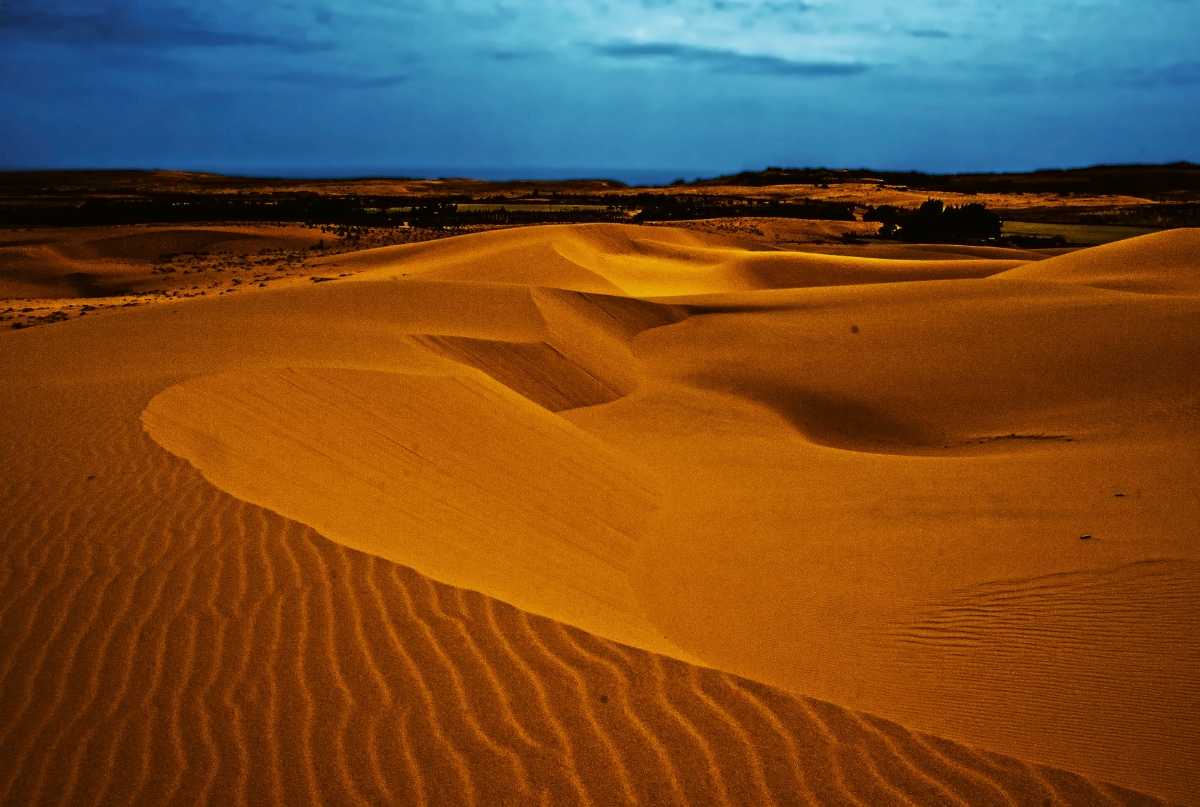 5. Phu Quoc Island
Located in the far south, off the coast of Vietnam is the untouched and undiscovered Phu Quoc Island. The Island is relatively underdeveloped and dotted with sandstone mountains, picture perfect white sand beaches and spectacular ocean sunsets that will have you raving endlessly. The interiors of the islands are as impressive and filled with narrow red soil paths, pepper plantations and a national park full of a wide variety of flora and fauna.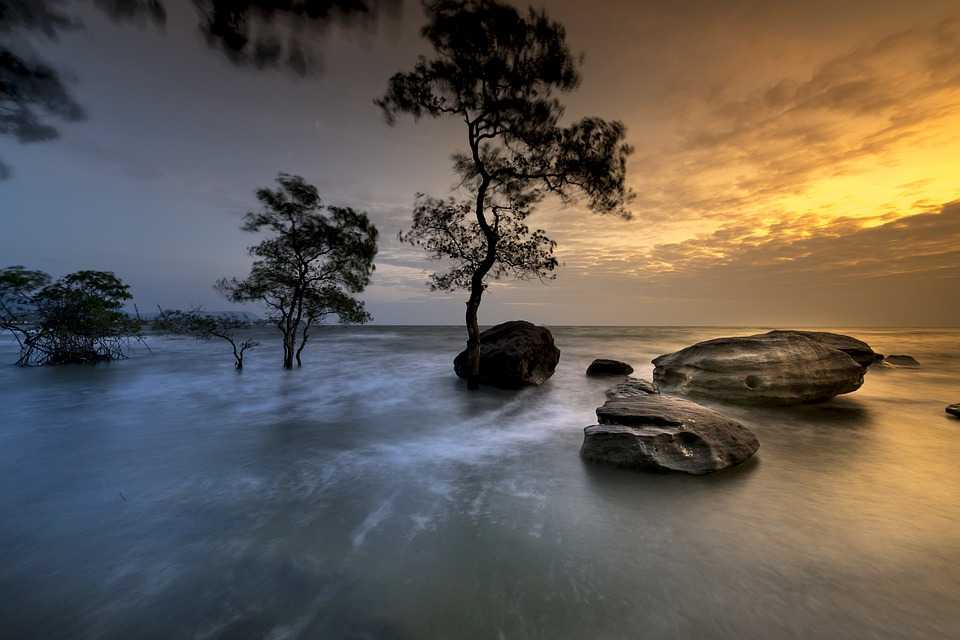 Nha Trang can be described as the
Miami
of Southeast Asia. Nha Trang is Vietnam's biggest beach destination and can be described as boat tours all day and a wild party all night. The offshore islands are the perfect destinations for diving and snorkelling with perfect visibility, good quality coral, and thousands of multicoloured fish flitting about. Nha Trang is also home to Hon Chong, a colonization of two clusters of large rocks.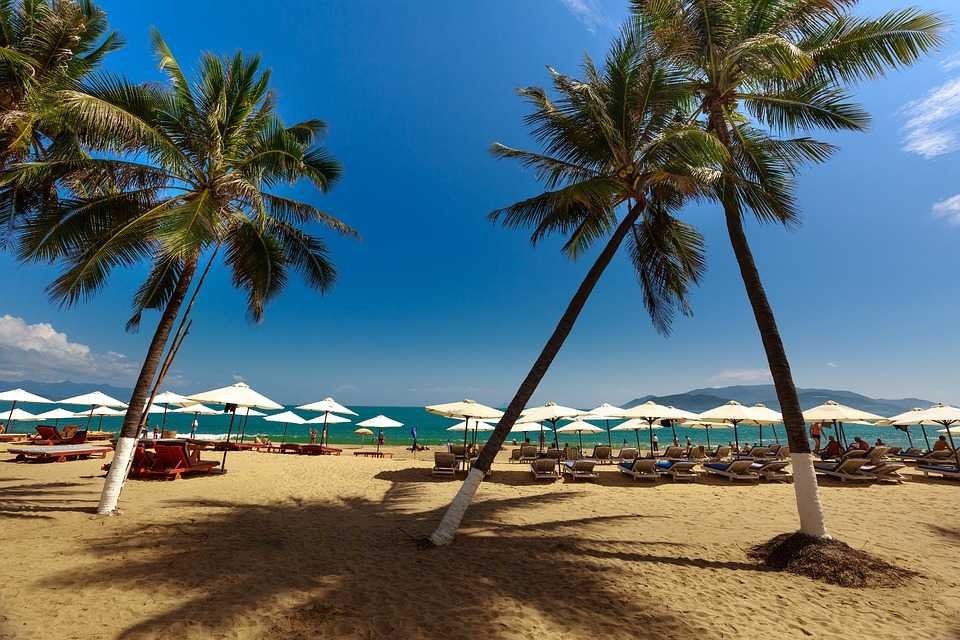 Da Lat is popularly known as Vietnam's honeymoon destination. During the winter, the roads to Da Lat are filled with yellow Da Quy Flowers and pink and peach hues of the Mimosa, making for a beautiful sight. Nestled in the highlands of Vietnam, on the shore of the Lake Xuan Huong and lined with pine trees, Da Lat is lined with French Colonial Architecture and blessed with col temperate climate, which only adds to the romantic charm of the area.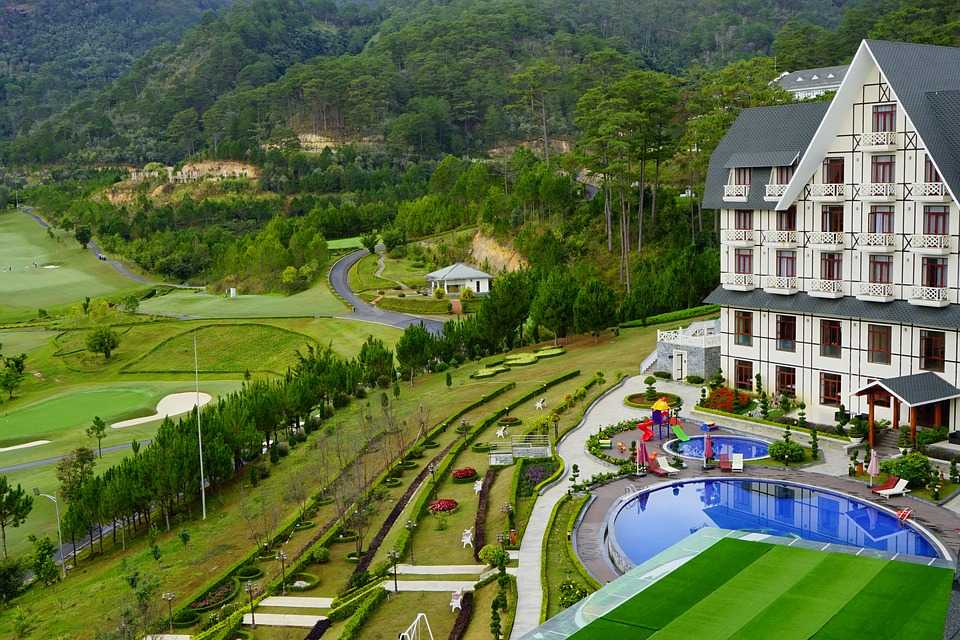 8. Son Doong Cave
Home to several mammoth limestone grottoes, stalagmites and stalactites, Son Doong Caves located within the Phong Nha Ke Bang is the largest Cave in the world. The Son Doong cave spans about 9 kilometres in length and has sections that are upto 200 metres high. The cave is home to various kinds of wildlife such as monkeys, bats and flying foxes. The cave is a must explore for caving enthusiasts. However, it requires a considerably high level of fitness and a certain degree of proficiency.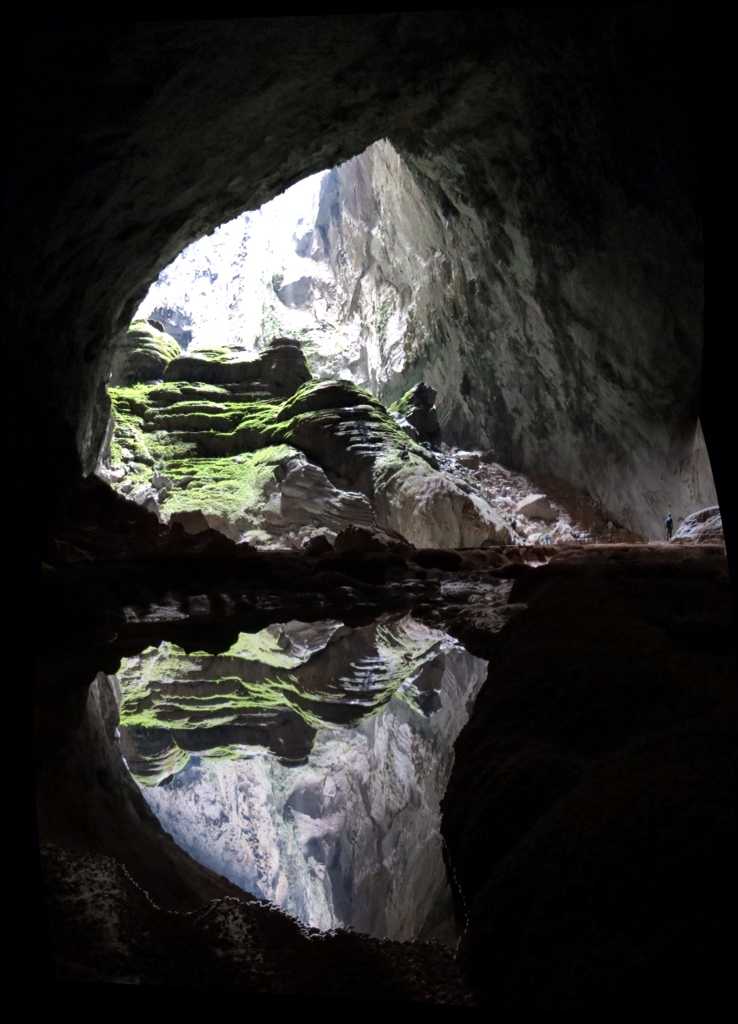 Hoi An may seem to be an unconventional choice, but there is something inherently romantic about the central Vietnamese Port Town. Hoi An seems to be stuck in a time-lapse with its wooden-fronted merchant houses, graceful bridges and ornate temples. At night, colourful lanterns are hung from every shop front and light up the narrow streets of the atmospheric old town, casting a romantic shimmer over the Thu Bon River. The town also has excellent galleries and a Japanese Style bridge which makes it a beautiful Vietnamese destination to visit.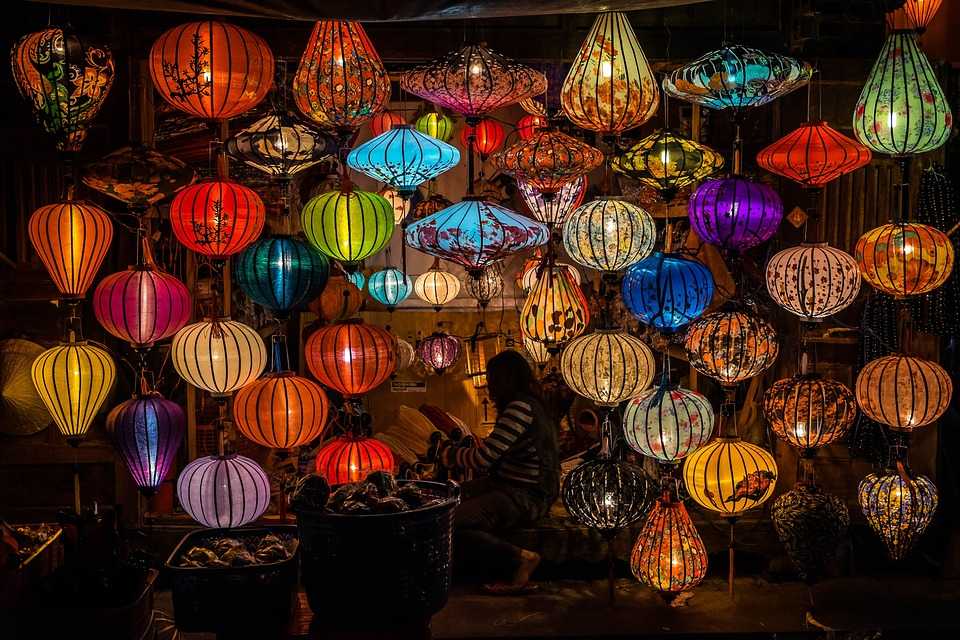 10. Ha Giang Province
Northeast of Sapa lies the unexplored territory of the Ha Giang Province. Arguably one of the best drives in the world, the road to Ha Giang province darts in and out of mountains and rock crevices and up and down mountains and valleys. The immensely spectacular scenery on the drive coupled with smooth roads makes for the perfect motorcycle ride. Children in traditional tribal outfits scream 'hello' from above and below as they carry double their weight of sticks in bamboo baskets. Men wear high-necked black tunics and matching berets and women wrap electric pink scarves over their hair.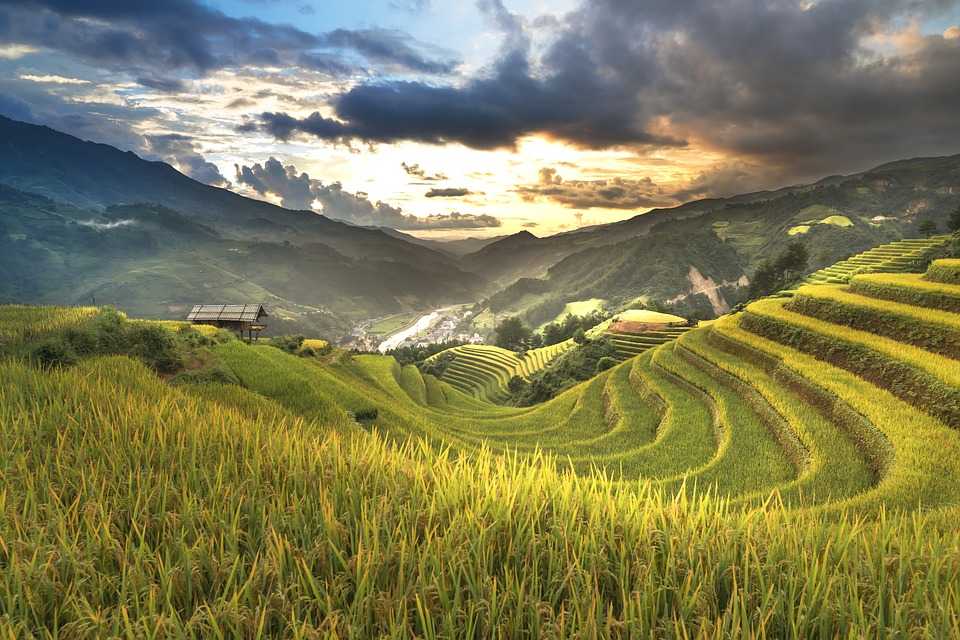 You can find the most diverse and spectacular landscapes in Vietnam, and these are arguably amongst the best in the world. The most special thing about Vietnam is a large part of the country is undiscovered, owing to which it retains its natural beauty and culture. Vietnam is truly magical and waiting to be explored!