1. VivoCity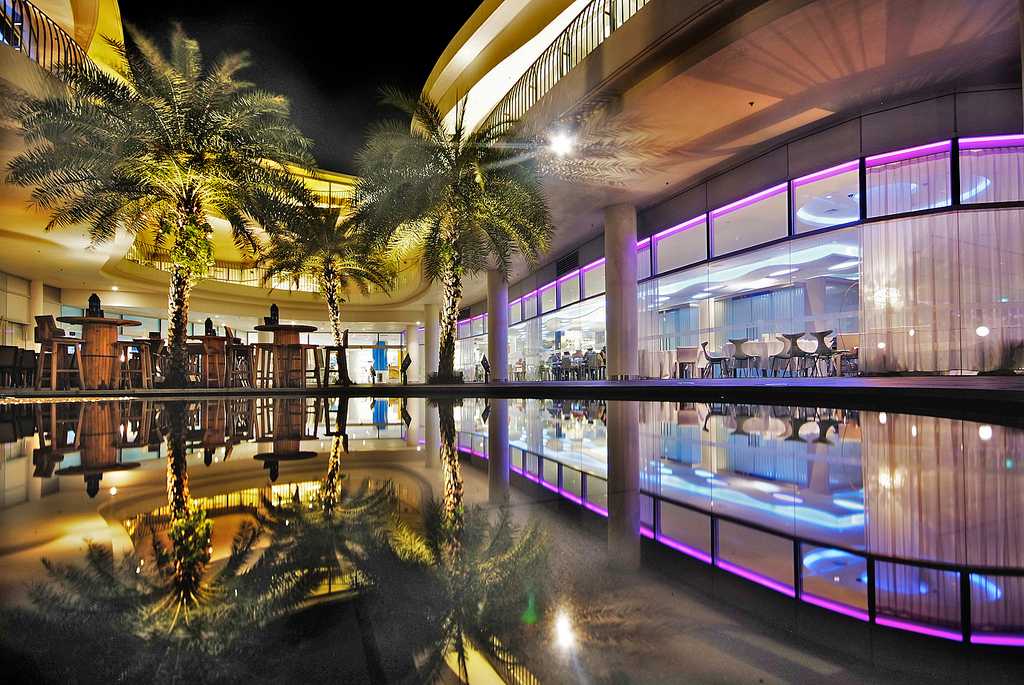 VivoCity is a commercial shopping complex that hosts a variety of international and domestic brands. During the Great Singapore Sale, it turns into a retail paradise and offers shoppers' luxury goods at discounted rates. From Chanel to Ted Baker, Giordani and Tommy Hilfiger, VivoCity covers every luxury brand possible. Here shoppers can expect homeware stores, bookshops, furnishing, cosmetics and beauty products, apparels, jewellery and more.
Timings: 10:00 AM – 10:00 PM
Address: 1 Harbour Front Road, Singapore – 098585
2. Bugis Street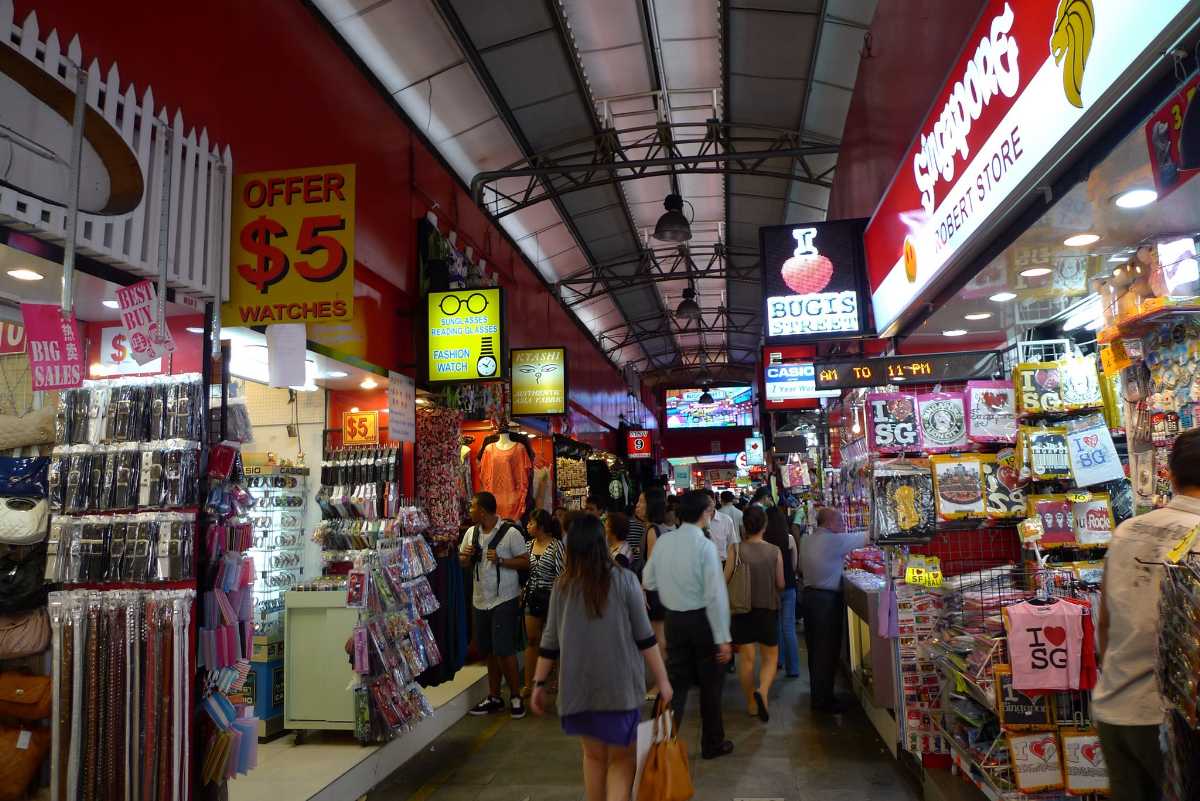 With over 600 stores, Bugis Street is one of the largest as well as the hottest shopping destinations in Singapore. It is a budget shopping hub and offers fashion lovers with the trendiest items at the best possible rates. The price tag is lowered during Great Singapore Sale and makes it one of the cheapest shopping places in the city. One can purchase electronics, cosmetics, accessories, souvenirs as well as clothing at unimaginably low prices that are hard to find anywhere else.
Timings: 10:00 AM – 11:00 PM
Address: New Bugis Street, Singapore – 188867
3. Paragon Shopping Centre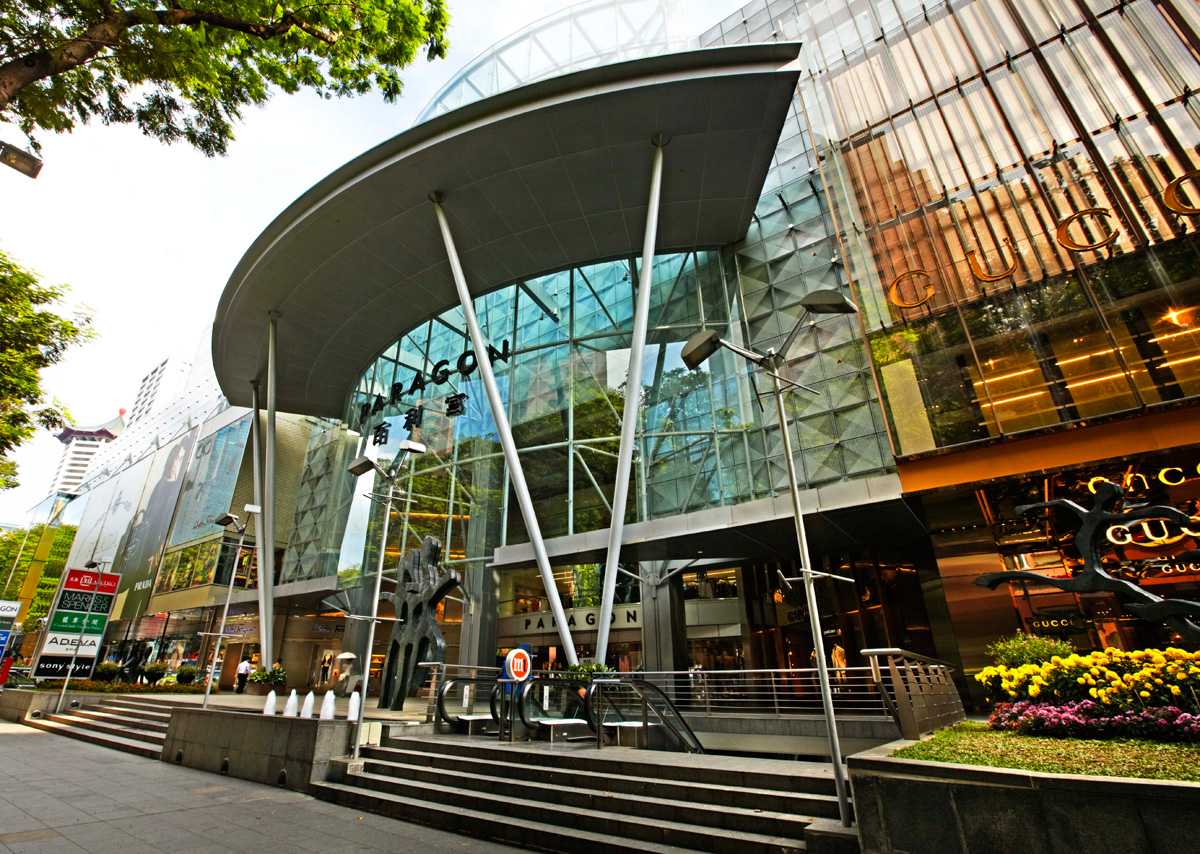 Located at Orchard Road, Paragon Shopping Arcade is the home to several luxury brands, both domestic and international. It is flocked by thousands of bargain hunters during the Great Singapore Sale. Here visitors can find good deals on GUCCI, Jacobs, ASICS, Adidas, Nike and other major brands. Hence, Paragon Centre is a must-visit for an extravagant shopping experience during this grand month-long event.
Timings: 10:00 AM – 10:00 PM
Address: Orchard Road, Singapore – 238859
4. International Merchandising Mart (IMM) Outlet
With over 90 stores, International Merchandising Mart (IMM) Outlet is often reputed as the largest outlet mall in Singapore. It houses several premium brands and offers up to 80% discount throughout the year. If customers visit IMM during the Great Singapore Sale, they will be rewarded with hefty discounts and great deals. A few of the exquisite outlets include Poh Heng Jewellery, BioAire Lifestyle, Bossini, Bata, Seagull, and Safewell. Hence, it covers everything, from furnishing to leisure items, sports goods, electronics, personal care items and so on.
Timings: 10:00 AM – 10:00 PM
Address: 2 Jurong East Street 21, Singapore – 609601
5. Suntec City Mall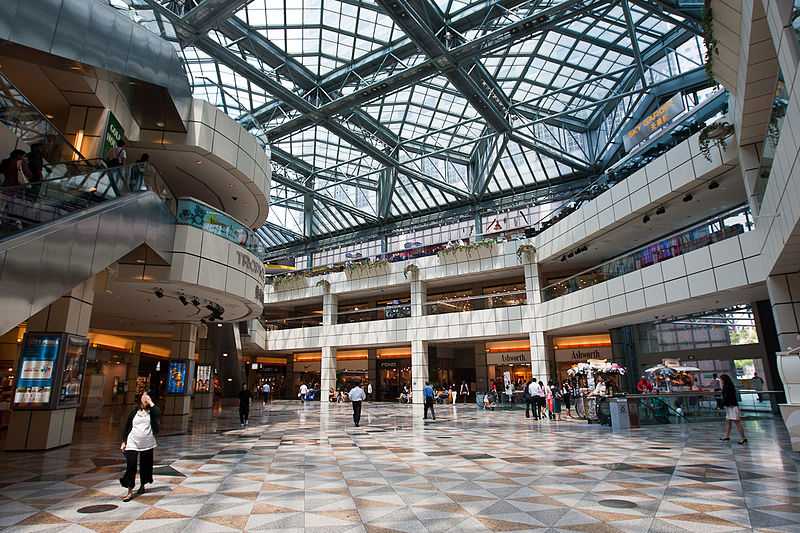 Suntec City Mall is a world-class shopping arcade that has a lot to offer during the extravagant Great Singapore Sale. This mall has everything, starting from high-end labels to more affordable shops. It features over 600 outlets that spread across 4 levels and reward visitors with international and luxury brands including Reebok, Nike, Esprit, H&M, Levi's, Swatch, Tissot, Dookki and more. Apart from shopping, there are other events taking place during the Great Singapore Sale. Hence, it is a great time to scour this retail heaven.
Timings: 10:00 AM – 10:00 PM
Address: Temasek Boulevard, Singapore – 039593
6. Lucky Plaza
One of the prominent shopping centres in Singapore, Lucky Plaza is a hotspot for bargain shopaholics. It boasts over 500 retail outlets that sprawl across 6 floors. Their prices are usually lower when compared to other shopping destinations around the city. During the Great Singapore Sale, shoppers can buy casual attire, books, accessories, souvenirs and sports goods at extremely cheap rates.
Timings: 10:00 AM – 10:00 PM
Address: Orchard Road, Singapore – 238863
7. Haji Lane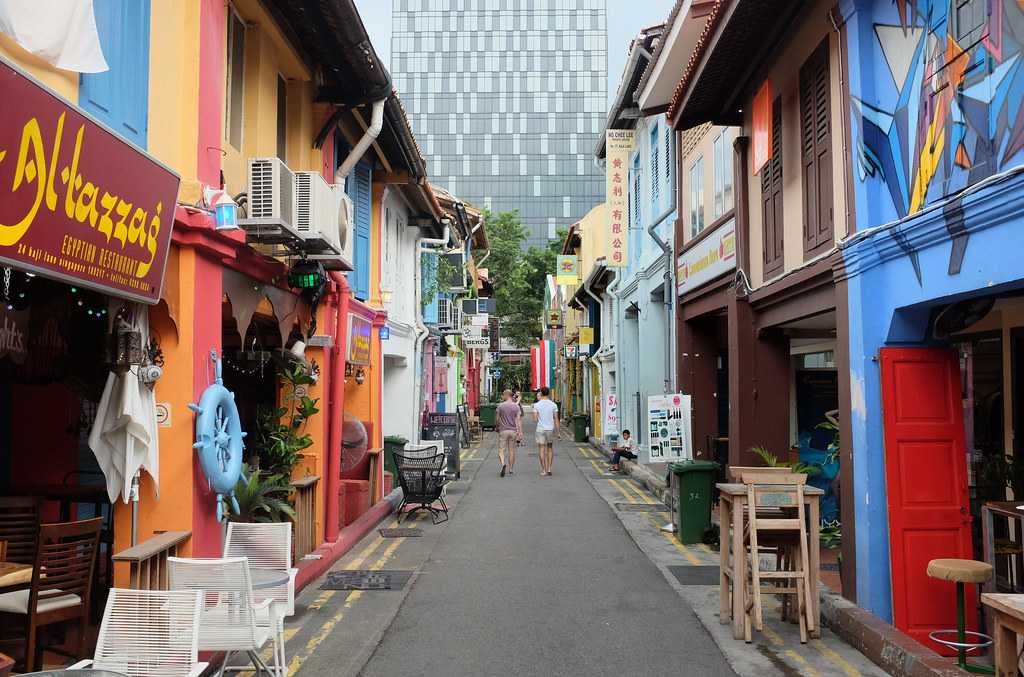 Haji Lane, commonly known as Hipster Street, is filled with cosy shops selling unique vintage items. It often tops the chart of must-visit shopping destinations around Singapore during Great Singapore Sale. It is packed with fashion boutiques where one can find everything vintage. Creative souvenirs, artisan clothing and artsy murals are the best bet. Apart from shops, the street is lined with quirky cafes serving scrumptious delicacies.
Timings: 12:00 PM – 10:00 PM
Address: Haji Lane, Singapore – 189244
8. ION Orchard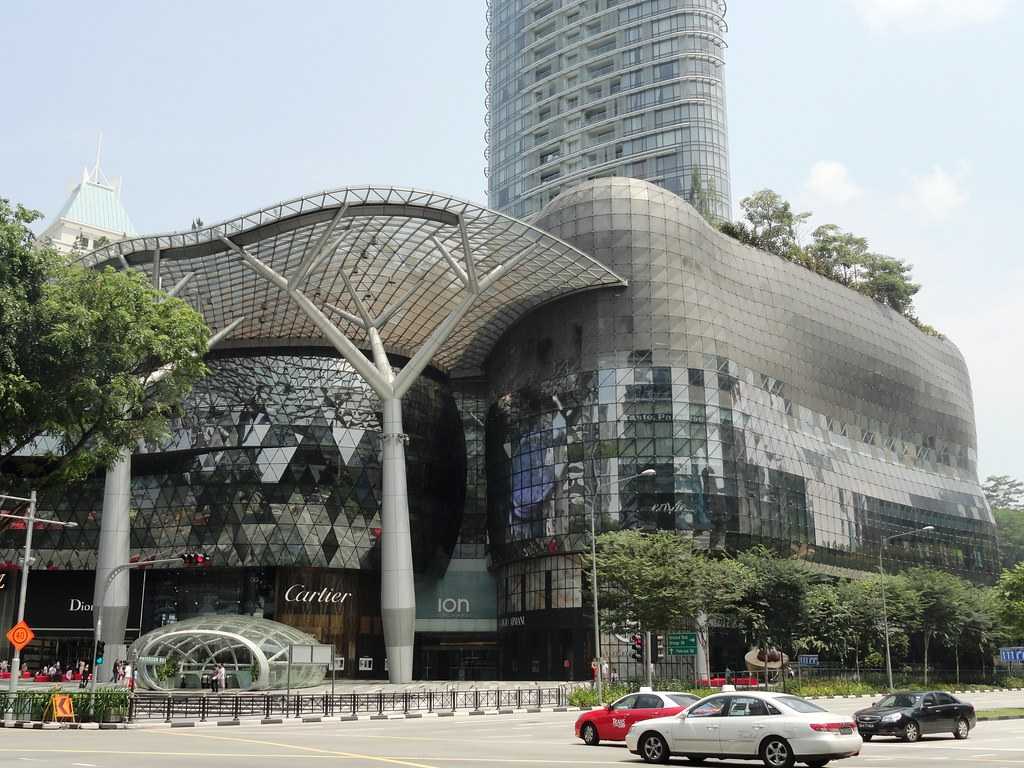 ION Orchard is a sprawling shopping arcade packed with high-end retail outlets including Guess, Prada, GUCCI, Miu Miu, Louis Vuitton and many more. From a wide range of fashionable outfits to handbags and shoes, it is the ideal place to go on a shopping spree. Great Singapore Sale is an excellent time to purchase luxury products at the best prices. Its magnificent architecture is one of the many highlights of this mall. ION Orchard also flaunts several fine dining restaurants where shoppers can indulge in delectable treats after a long day of shopping.
Timing: 10:00 AM – 10:00 PM
Address: Orchard Turn, Singapore – 238801
9. Mustafa Center
Located in Little India, Mustafa Center is a go-to shopping hotspot in Singapore. Explore this arcade on the big event and get an opportunity to dig into a wide variety of items at reasonable rates. Here one can expect designer goods, jewellery, electronic gadgets and souvenirs.
Timings: 24*7
Address: Syed Alwi Road, Singapore – 207704
10. Sim Lim Square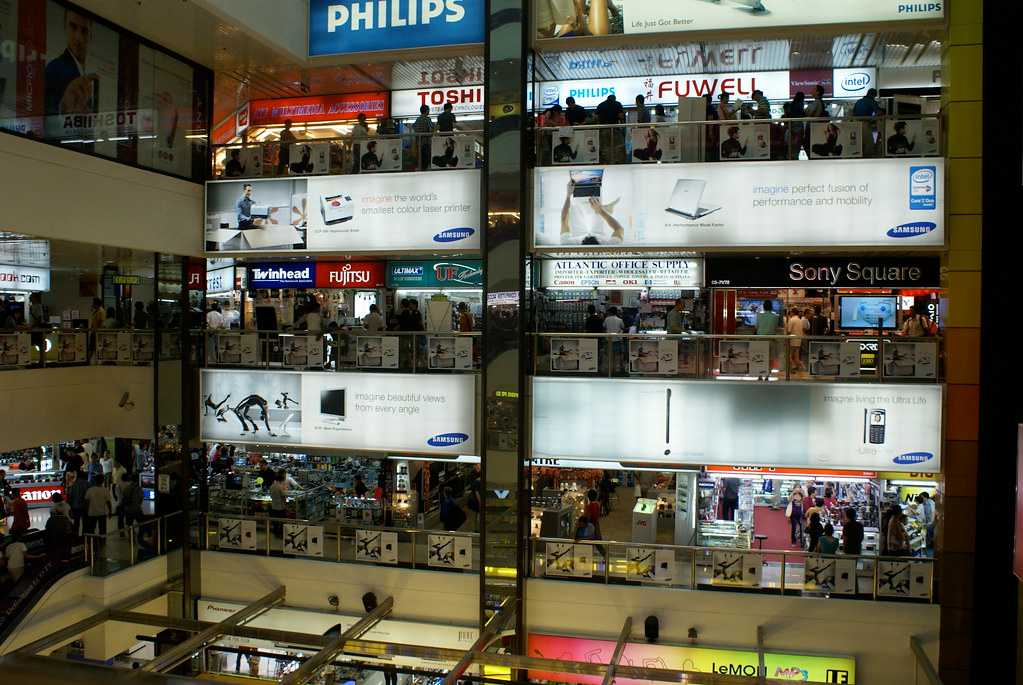 The six-storey Sim Lim Square is a hub for electronic goods. This gigantic retail complex offers everything under one roof namely mobile phones, televisions, computers and so on. Here shoppers can enjoy large discounts on every item during the Great Singapore Sale.
Timings: 9:30 AM – 8:00 PM
Address: Rochor Canal Road, Singapore - 188504