Being a traveller is quite different from being a tourist. A traveller prefers to take in a lot more things, especially the local culture and customs of a particular place. Nowadays, many people are interested in travelling solo, and even Indian women are fond of the idea. South India can be a great choice for solo travelling as there are several destinations with pleasant weather and hospitable people. Along with that, South India is also regarded as much safer for travelling, especially when someone is alone. So, here we will mention some of the best places for solo travelling in South India. These places are well connected to rest of India, so solo travellers from all over the country will be able to visit them.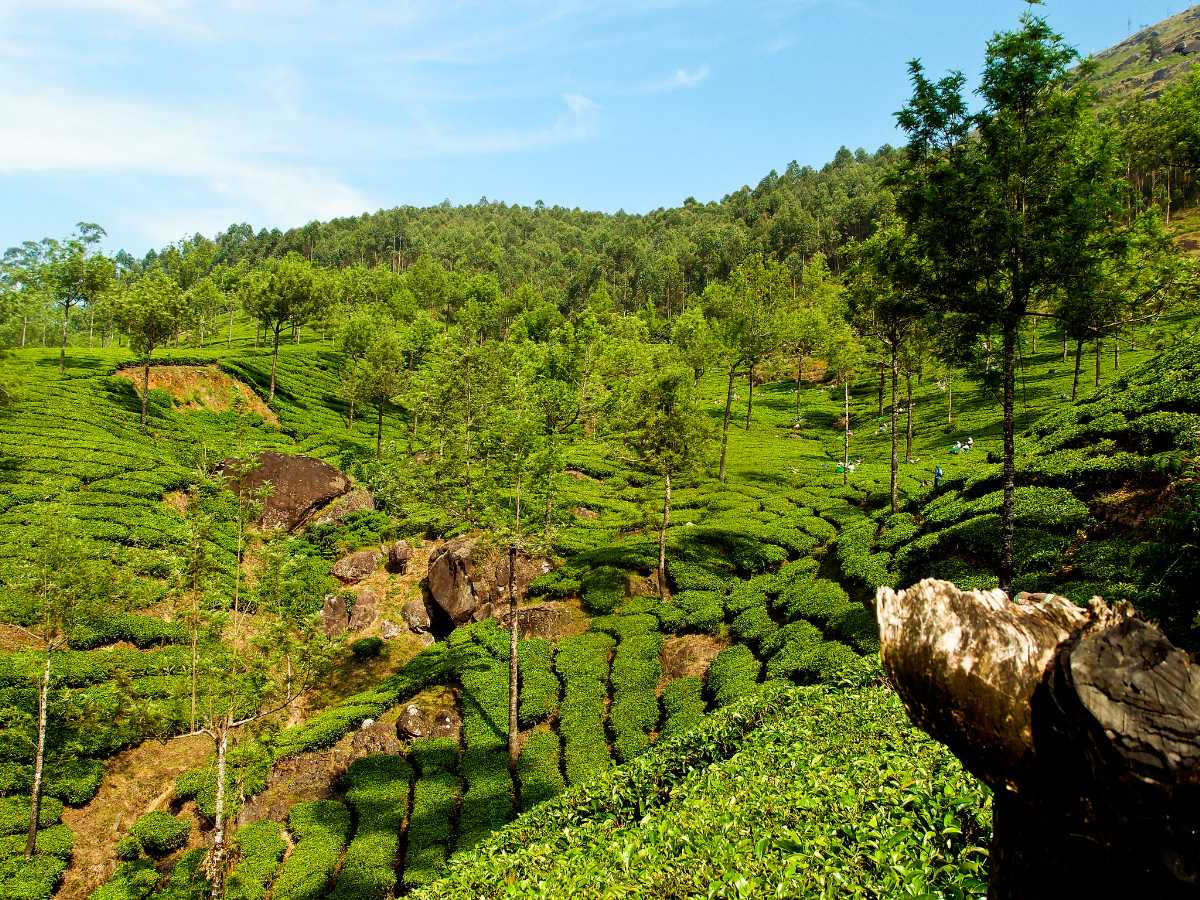 Munnar is a hill station present in
Kerala
, and it is mostly known for its lush green mountains with tea gardens. Honeymooners frequent the place due to the pleasant weather and scenic views. As a traveller, you can roam through the tea plantations or visit Eravikulam National Park to have a look at natural flora and fauna of Munnar. The best part of Munnar is its natural beauty which never fails to provide you with peace and serenity. When you are in Munnar, you have to dig into their delicious street food which you find at an affordable price.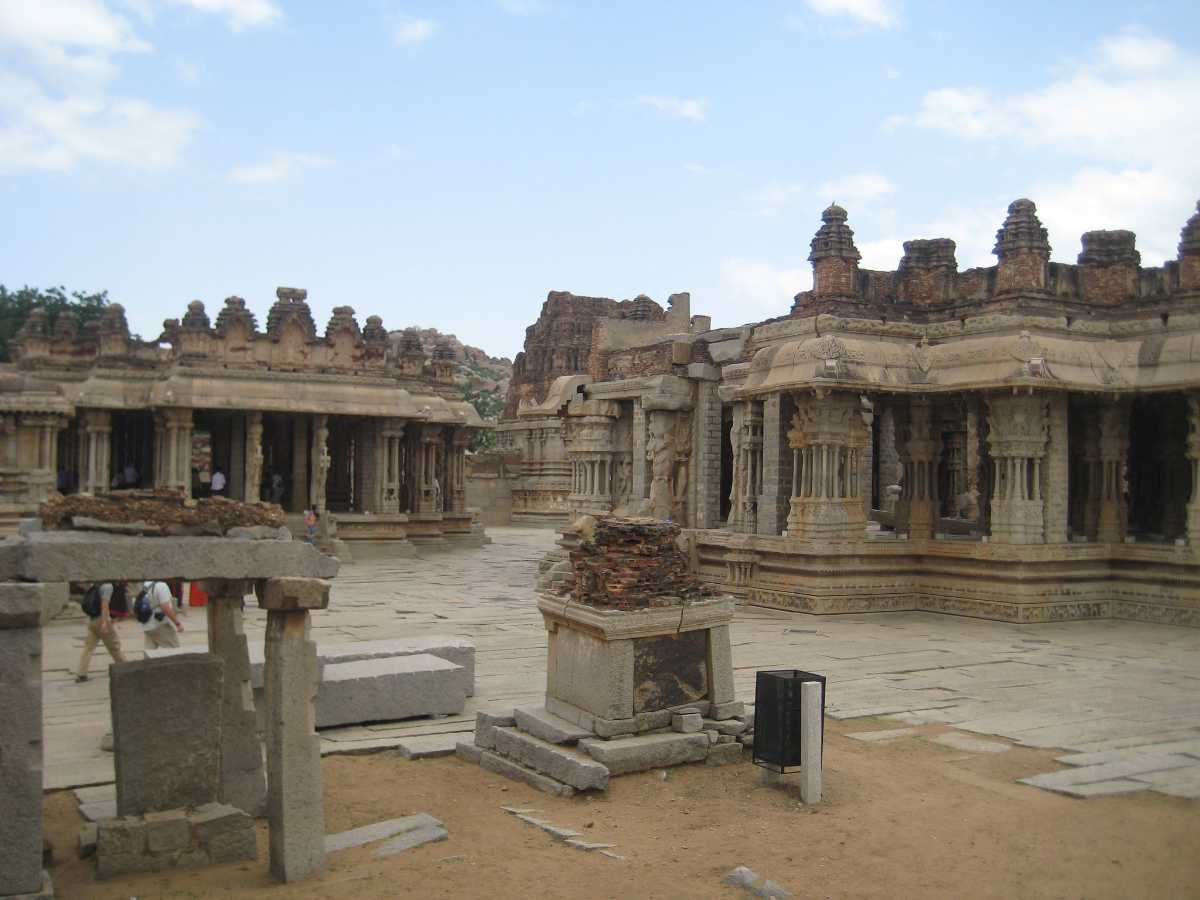 Hampi is a UNESCO World Heritage Site because of its historical monuments. Hampi is situated in
Karnataka
, and the 14th century, it was the centre of the Vijayanagara empire. It is a heaven for those who love history or love temples as they will see a lot of them. The Virupaksha temple is the oldest shrine in the area and gets the most attention. Hampi also celebrates the Vijaya Utsav in the first week of November to commemorate its glorious past. There are nice restaurants in Hampi serving Kanada food as well as food from other cuisines. The local people are quite hospitable, and you will get to meet a lot of other solo travellers.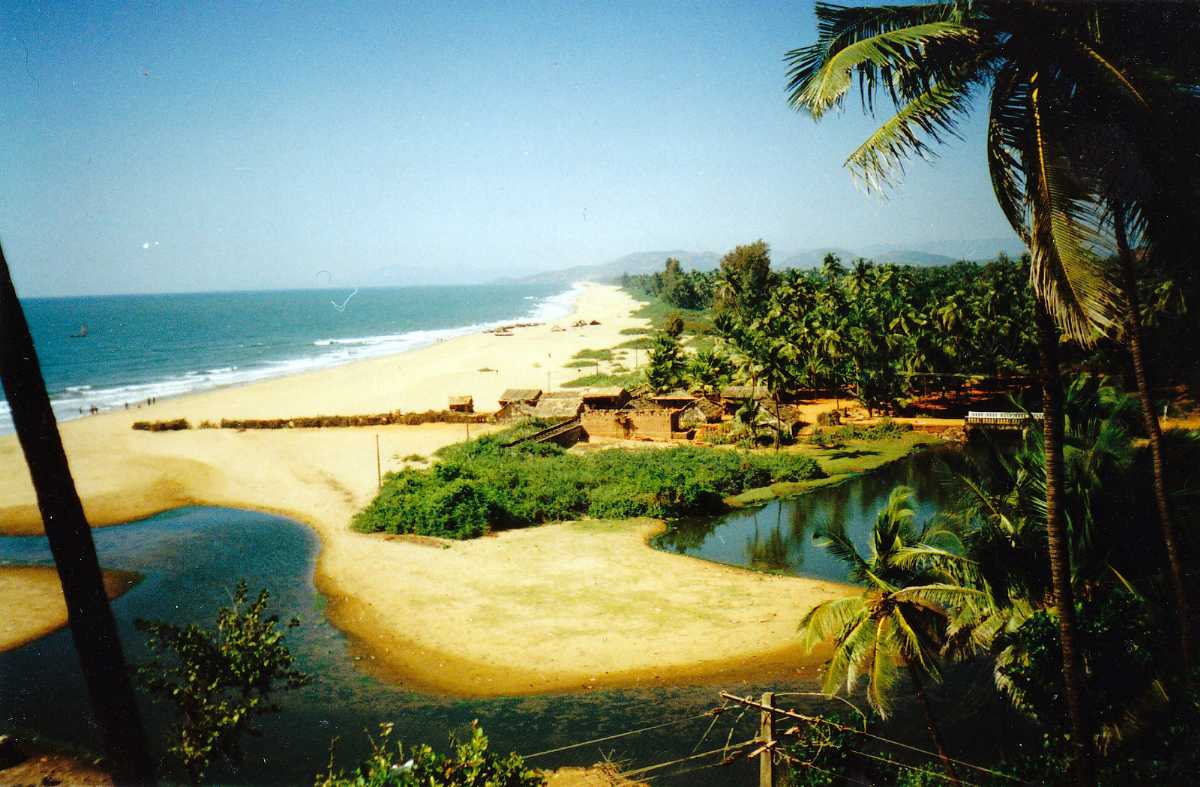 Gokarna is another destination that is known for its temples. It is popular among the youth because of its picturesque and tranquil beaches. The beaches are never overcrowded, which is perfect for a solo traveller. Gokarna is also known for its greenery. If you love to eat, then Gokarna will be a great place as it has got a lot of cafes. A beach trek covering the three major beaches is an important attraction in Gokarna.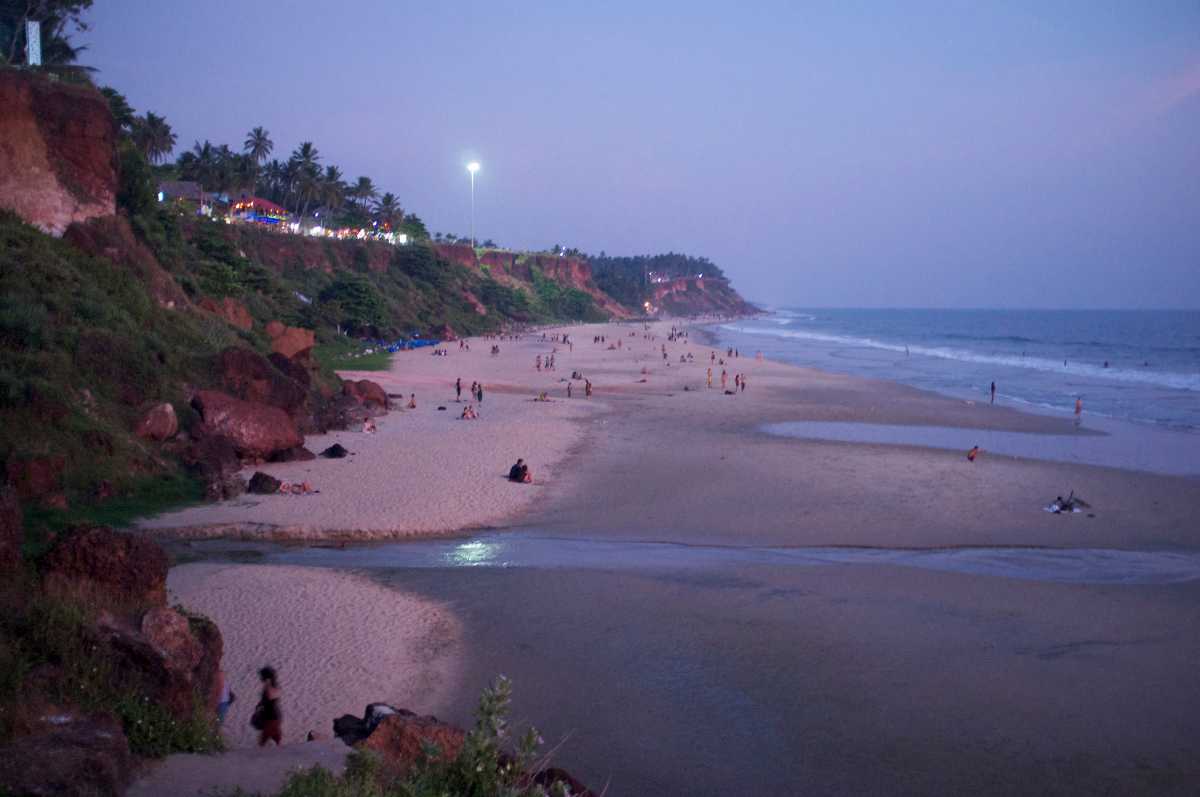 Varkala is a beach town in Kerala, and it is mostly known for its red cliffs that are covered with palm trees. The contrast of the cliffs and the sea makes the landscape look quite beautiful. Varkala isn't a costly destination. Varkala also has got some temples that you can explore. You can visit the cultural centre if you are in the mood to see some traditional performances. Food is an integral part of knowing Varkala, and you can hop between the amazing restaurants or get a taste of the local street food. Try to visit during the winter months to get the best weather. 
5. Cochin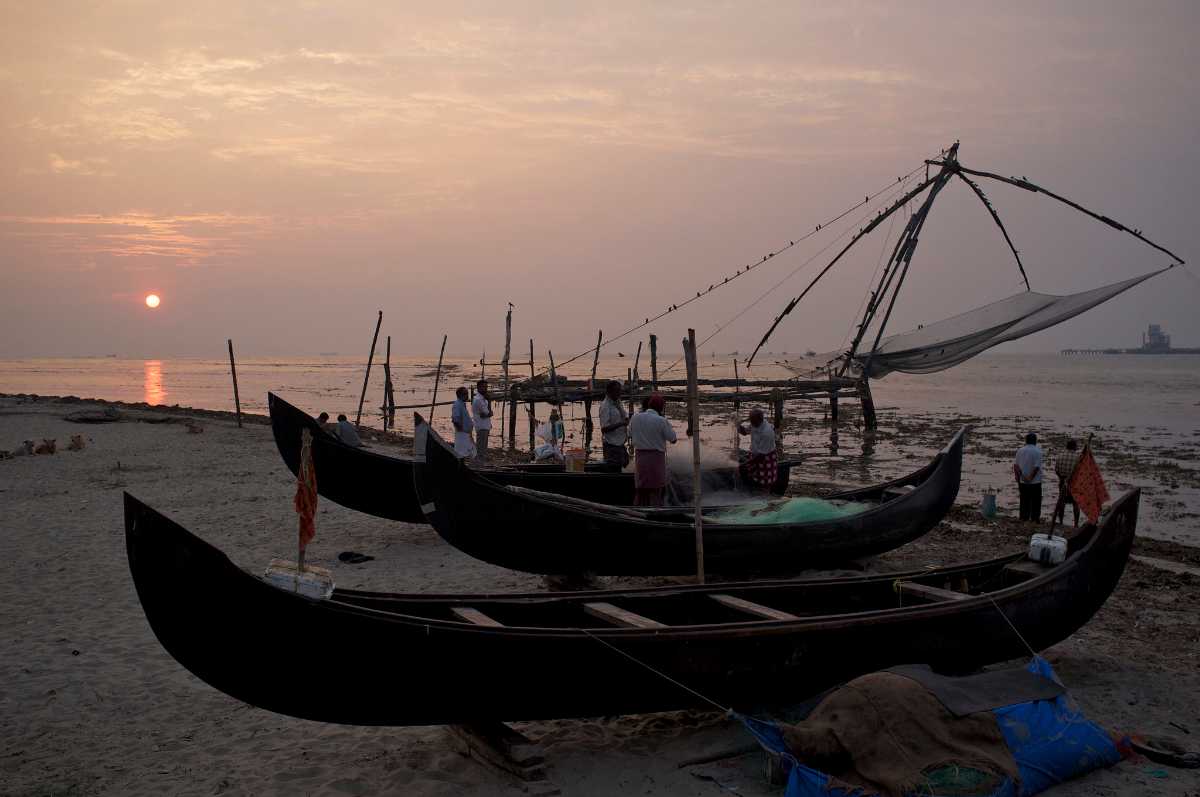 Cochin or
Kochi
is one of the busiest port towns in Kerala. The city provides amazing views of the Arabian sea. It is bustling with life, and you can meet people from different cultures, especially in the market area. Cochin is especially known for the glorious churches that remind you of the colonial past. Cochin is known for providing different tastes at the same time, depending on the location you are visiting. Be it fried fish or biriyani, and we are sure that you will love it in Cochin.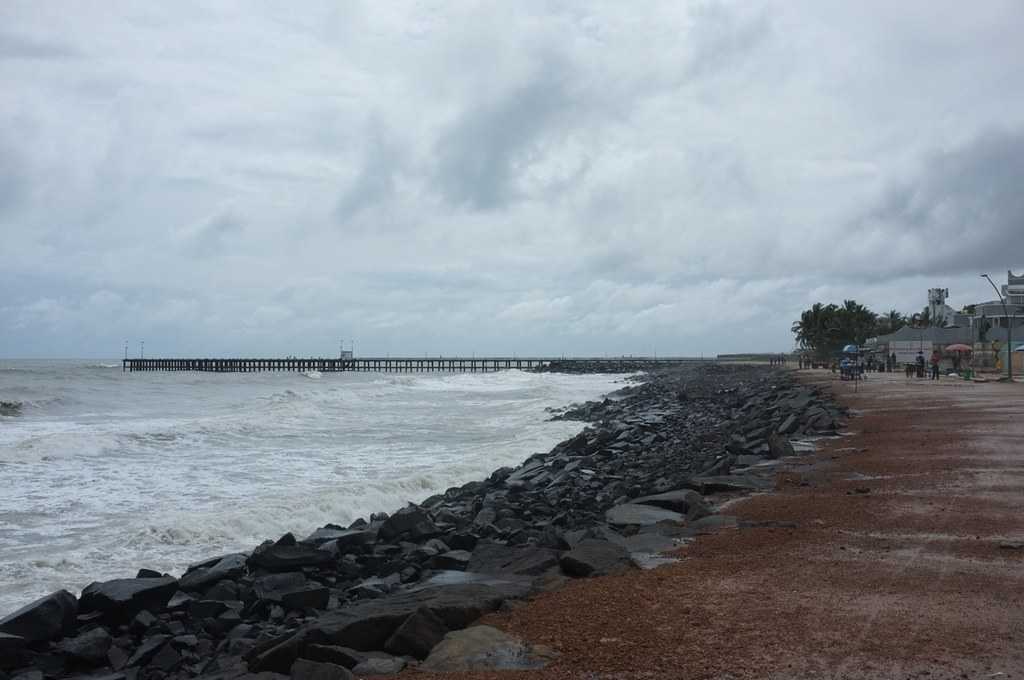 Pondicherry or Puducherry is the city that still has traces of French history. It is known for hippies, unique cafes and picturesque beaches.
Auroville
, the city, planned on the ideals of Sri Aurobindo and the Mother, is hardly 12 km away from Pondicherry. You can take a stroll at the beaches or attend meditation sessions in the
Aurobindo Ashram
. As it is near the beach, you will always get good weather. We will suggest you check out the French bakeries and local eateries. 
7. Mahabalipuram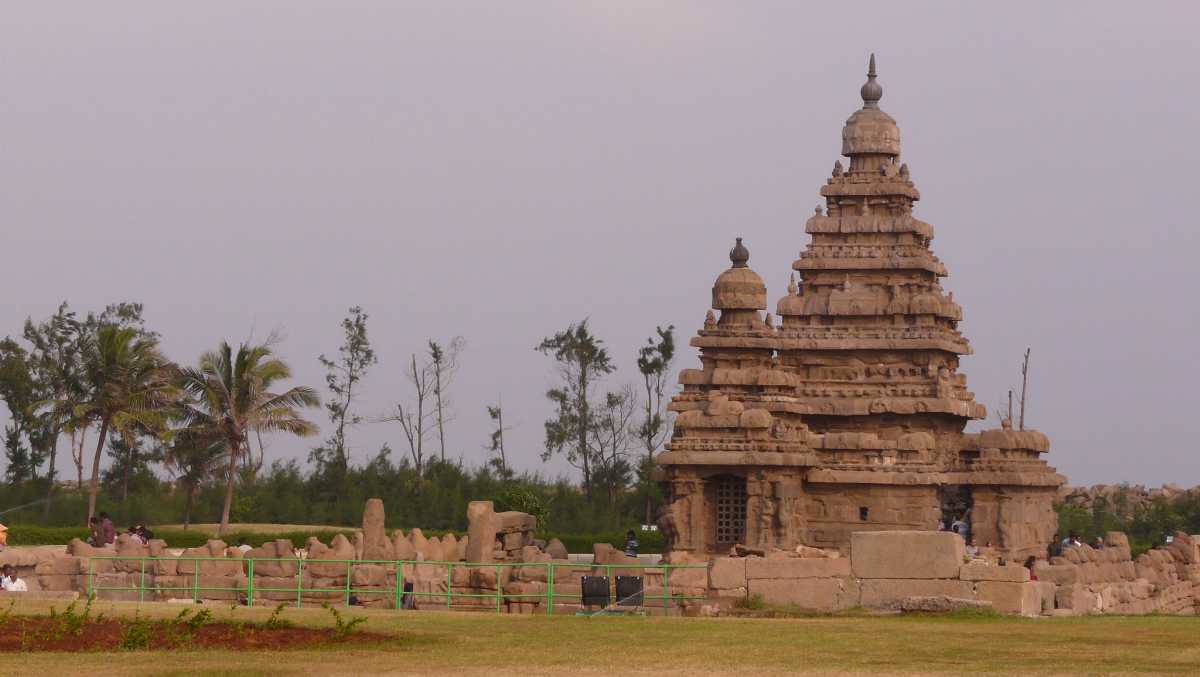 Mahabalipuram or as it is now known, Mamallapuram is a great place to visit if you are travelling solo. The place is a UNESCO World Heritage Site and is famous for the beautiful rock-cut temples. You should visit Dakshina Chitra, which is a cultural town present in the outskirts, and it tells you about the folk culture of the Southern states of India. An interesting place that you can visit is the Madras Crocodile Farm, which is one of the largest breeding centres for the reptiles. You should try the local restaurants present in the city as they are amazing.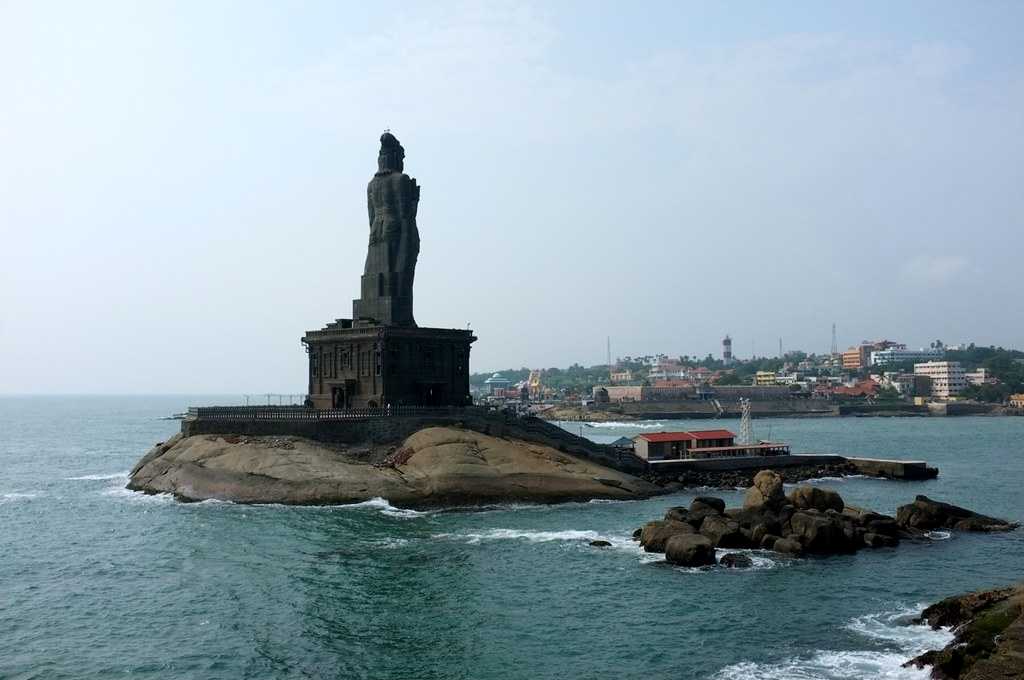 Kanyakumari is a great place to visit if you are a beach lover. There are several affordable options for food and stay in Kanyakumari. Try to visit during the winter months when the weather is pleasant, and you can have a good time by the beaches. Visit the Vivekananda Rock Memorial, and if you are early on the beach, you can find fishermen who are getting ready to get on their boats. If you like to shop and socialise with people, then you will love the beach markets.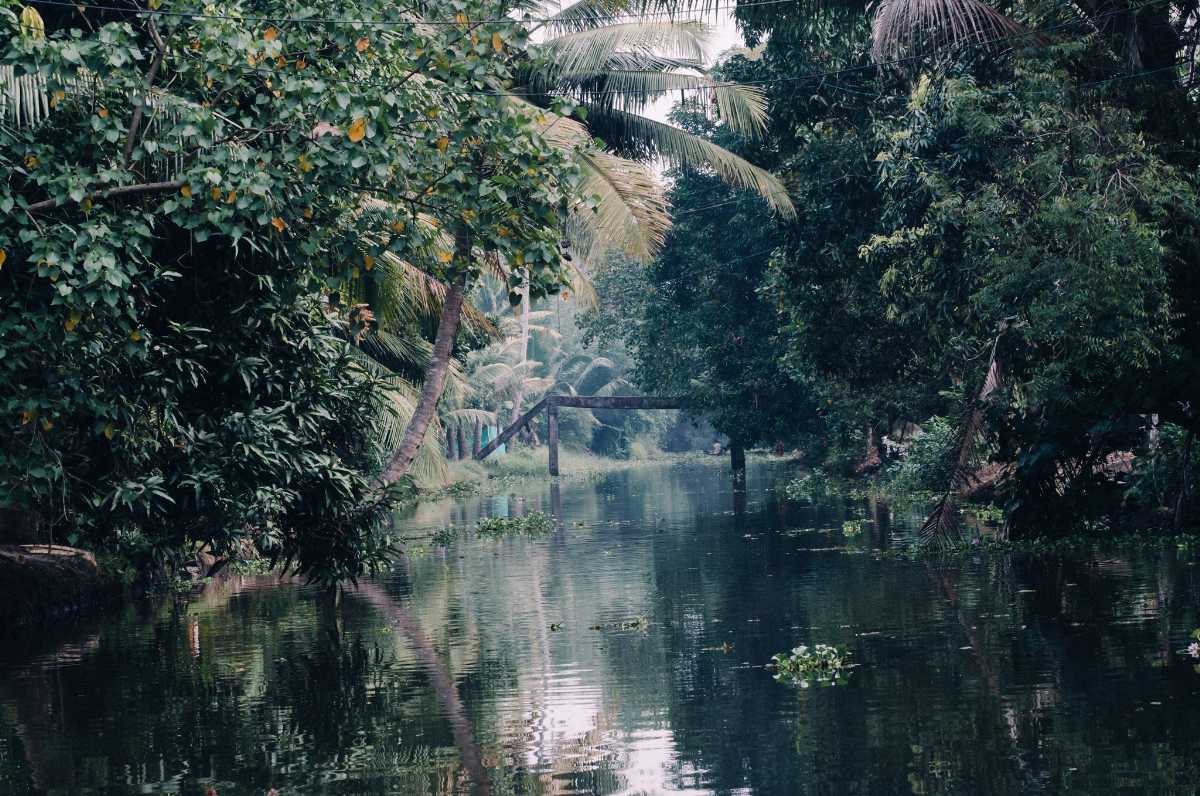 We all know about the backwaters of Kerala. For most Allepy is the first choice, but as you are going to travel solo, we are recommending you Kumarakom, which is a village by the backwaters. A cluster of islands forms the village. Along with that, it is especially popular among birdwatchers because of its huge population of migratory birds. Kumarakom is the place to visit if you are in the mood to have seafood and especially different kinds of prawns. You will generally find local men and women wearing Mundus and Sarees, respectively. We will suggest you stay in one of the local cottages to get the best experience in this quaint village.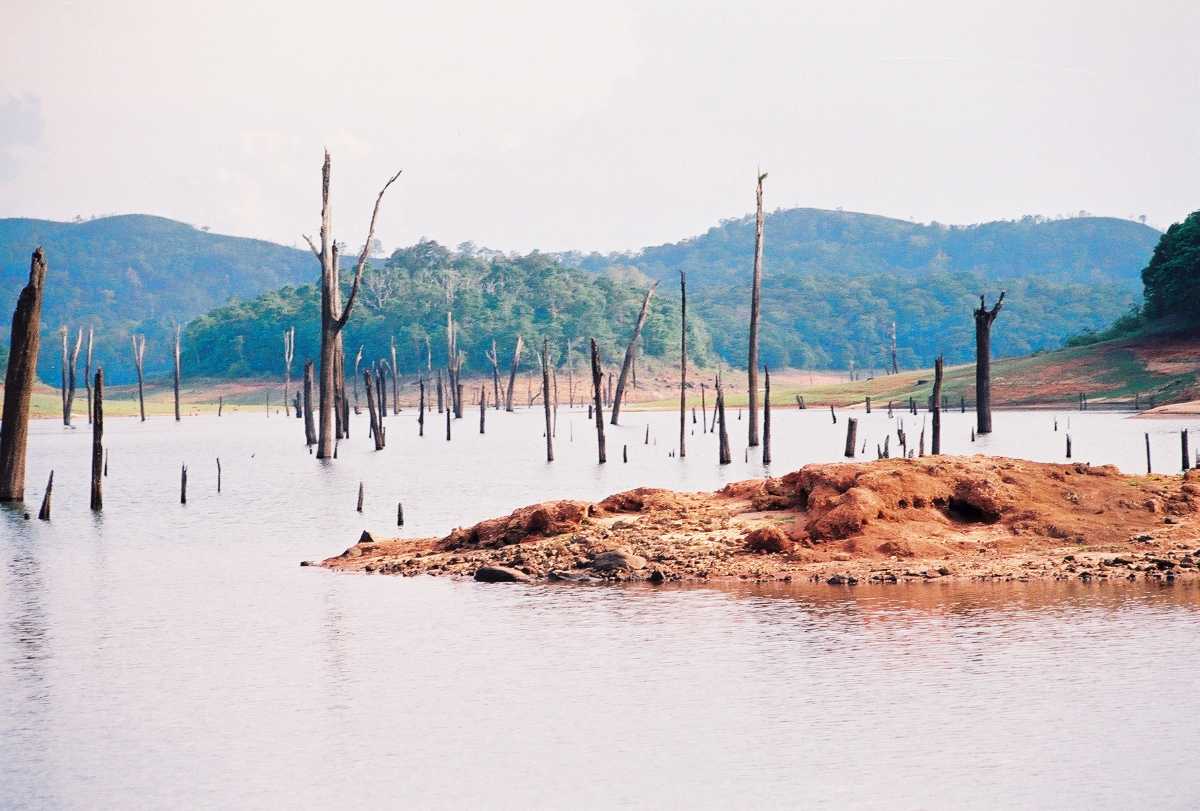 Thekkady in Kerala is a must-visit for everyone because it houses the largest Tiger reserve in India and it is bustling with flora and fauna. It is also the place which gets known for its spices. Elephant rides, as well as ferry rides on the river, are quite popular in Thekkady. This is a place that is perfect for people who want to immerse themselves in nature. Definitely try to survive on the local food of this place as it is delicious. The people are quite hospitable. 
Food in South India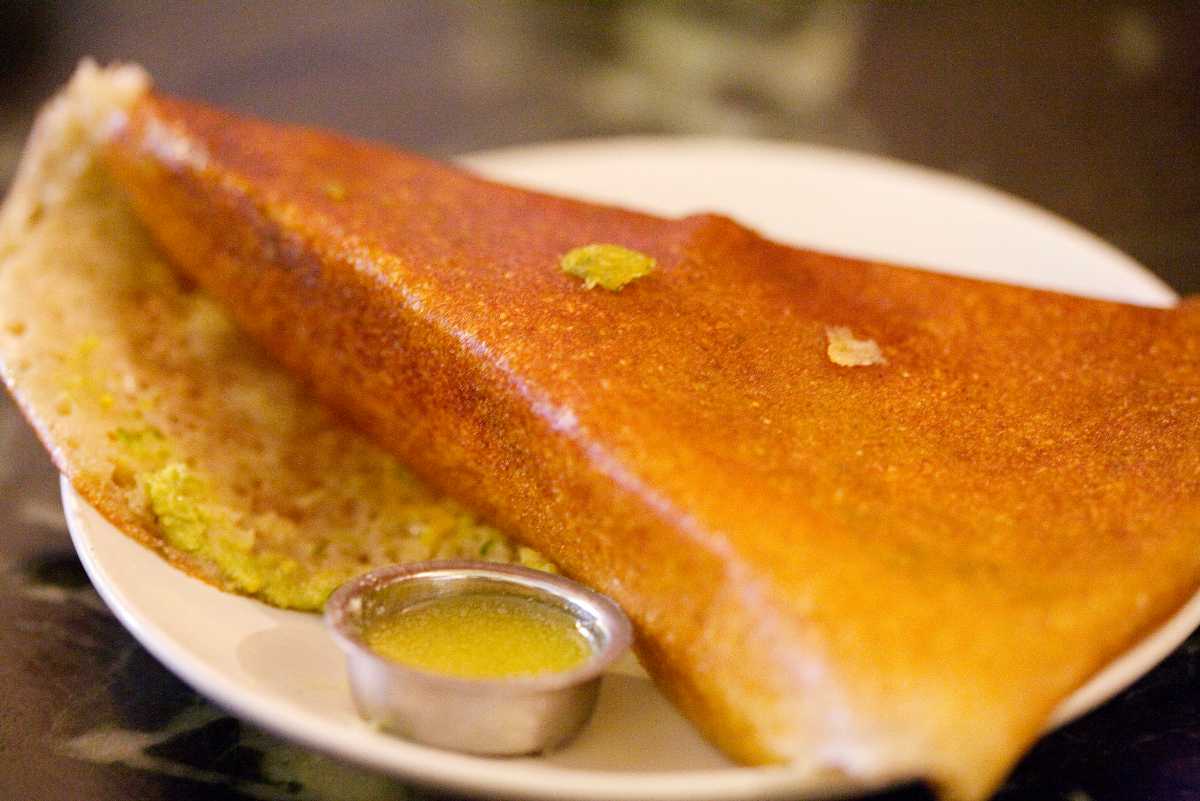 When you hear about South India, one thing that sets it apart from North India is its food. People instantly have an image of coconut oil, coconut and tamarind in their minds when they think of the cuisine of South India. This idea isn't right as the taste, and the foods differ according to different regions. As a whole, we can say that the staple foods of South India include Dosa, Idli, Appam, Vadas. If you are in Kerala, then you have to try the Malabar parotta with Kerala-style beef and their cult favourite banana chips. You should also try the quintessential Filter Kaapi or coffee which is made with coffee beans grown in the Nilgiri hills. There are also a variety of rice dishes that you can try. While visiting the places that we have mentioned, always try to seek out the favourite spots of the locals as they often serve the best and authentic food that you can find in the town. 
Clothing in South India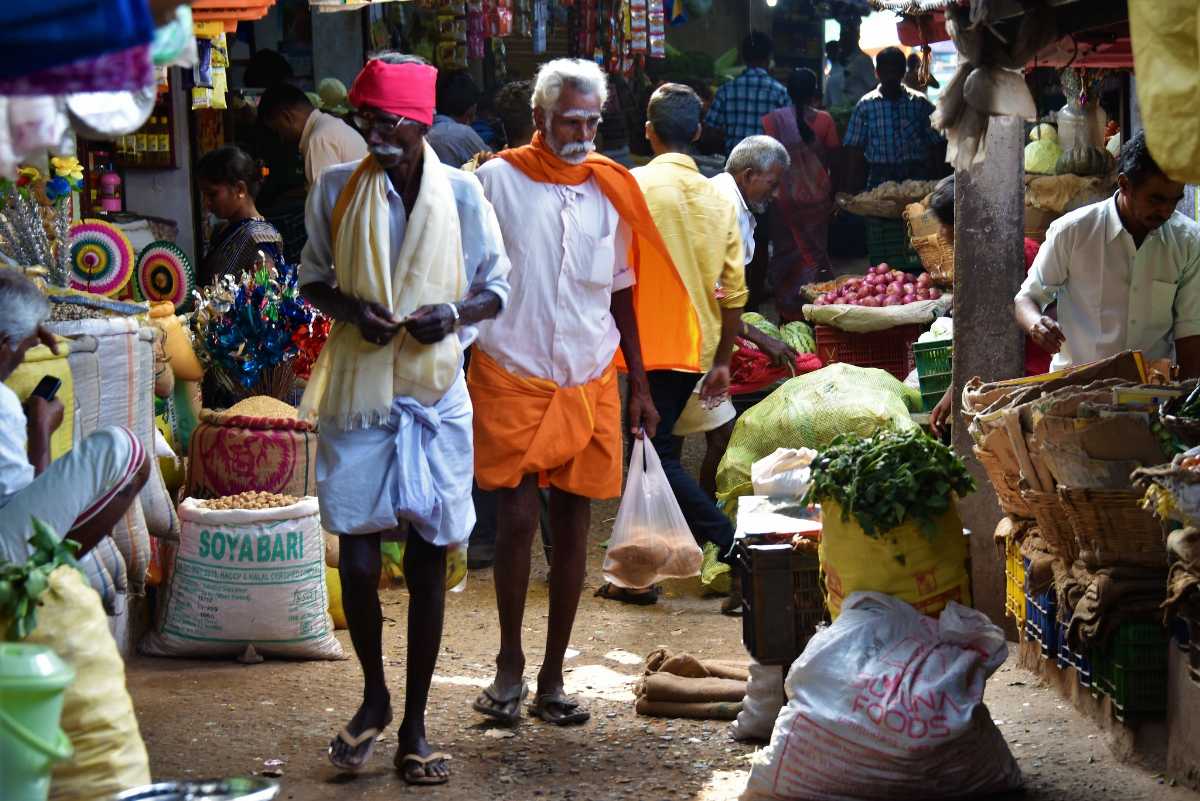 When you pass through the different parts of South India, you will be awed to see the colours present in their outfit. You can generally catch the men in their folded mundu or lungi, which is common throughout South India. Like any other Indian women, they wear saree. They have different outfits according to their occasion. One of the simplest sarees that you can get is the Kerala Kasavu saree that is white with a golden border. You may already know that South Indians have a fascination for gold, and it can also be seen in their weave work as they are spectacular at zari work. This can be seen in the Kanchivaram saree, which is usually worn during weddings and festivals. South cotton and silk sarees are also quite popular, and they come in bright colours and generally have a longer length. These days you can find people wearing western outfits like any other part of India. 
Culture of South India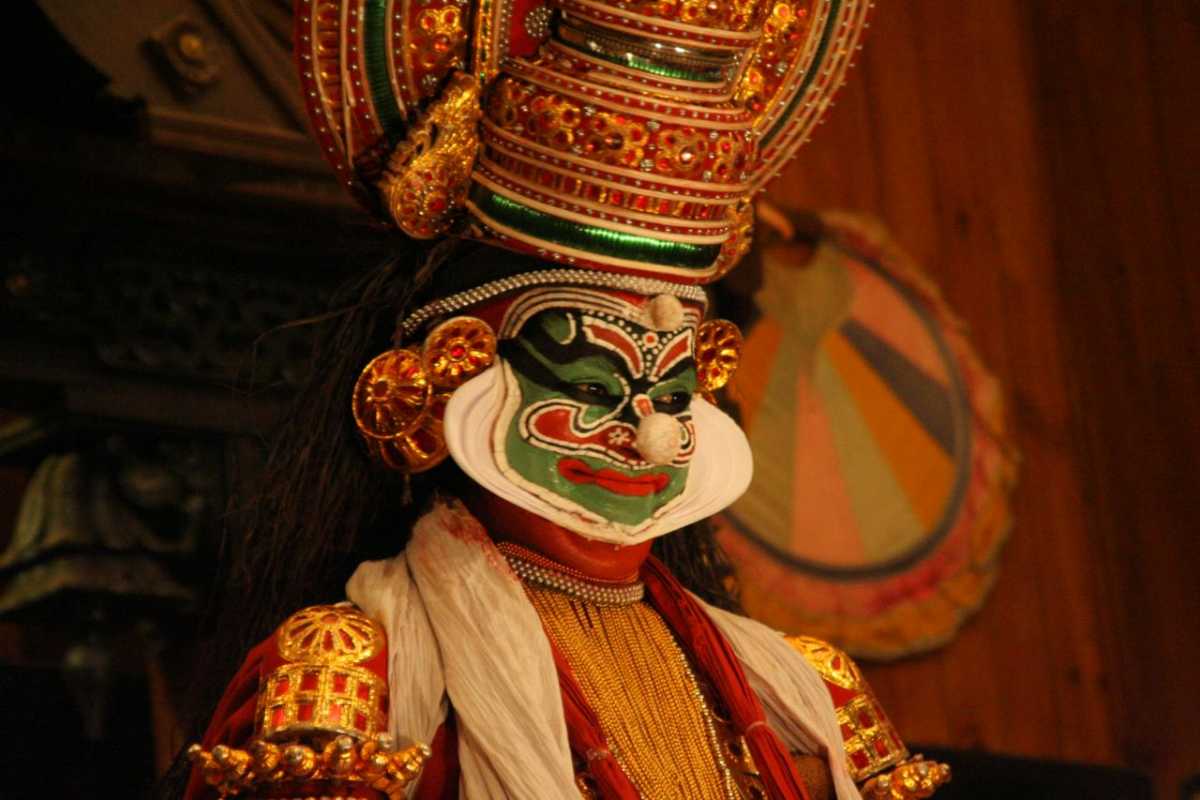 Music and Dance play a crucial role in the lives of South Indian people. South Indians ace at Temple Music. The Sangam age in history is noted as one of the periods when the culture prospered throughout the country. South India is also known for its dance forms that include Bharatnatyam, Kuchipudi, Theyaam, Kathakali, etc. When you are visiting South India, try to stop by the cultural centres to have a look at the art forms being performed by students and professionals. Architecture, sculptures and literature also play a crucial part in the culture of South India. All the places that we have mentioned above have key temples or places with great architecture that should visit. Do not forget to visit the museums as they provide a lot of information about the place and its heritage. When you are in Kanyakumari, you can see the statue of Thiruvalluvar, a famous Tamil poet.
So, here are some of the breathtakingly beautiful places in South India that you may explore on your own. None of them are expensive, so you can travel if you are on a tight budget. Let us know in the comments below about the place that you have chosen for your next solo trip.