During winters, mountains trails of Himalayas are transformed into a wonderland and are covered under the white sheet of ice. Trekking in these snow-covered trails of the mighty Indian Himalayas is a dream of many adventure seekers. They are attracting all types of trekkers and thrill-seekers for long and short treks to enjoy the sublime beauty of the season. Passing through the old forests, crossing the frozen streams and soaking in the most awe-striking views of the snow heaven are just the basic things offered by the snow treks in India.
Here, we have listed down the top snow treks that are a perfect blend of explorations and thrill, will help both beginners and experienced trekkers to add more destinations in their list.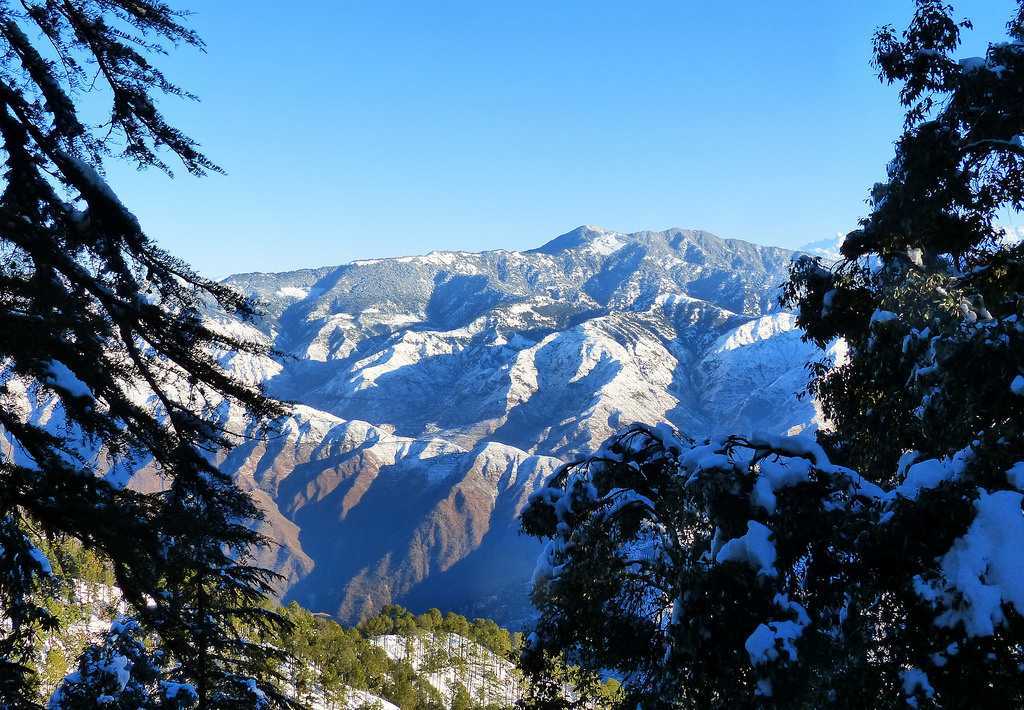 Nag Tibba is located at an altitude of 9915 ft in the Garhwal region of
Uttarakhand
, near
Mussoorie
. Nestled in the lower Himalayas, trekkers don't have to worry about altitude sickness and is quite easy for beginners and children. It takes a maximum of two days to complete this trek, which makes it perfect for a weekend and attracts adventure lovers from all over the country and abroad. After a rocky start and following a trail for a couple of hours, this trek takes you through the patch of Oak and Rhododendron trees. Winter treks to Nag Tibba welcome you with a beautiful blanket of snow all around. Passing through the Nag Tibba temple, you will end the trek with the spectacular view of Garhwal Himalayas.
Difficulty: Easy - Moderate
Maximum Altitude: 9,915 ft
Duration: 2 - 5 Days
2. Kedarkantha Trek. Uttarakhand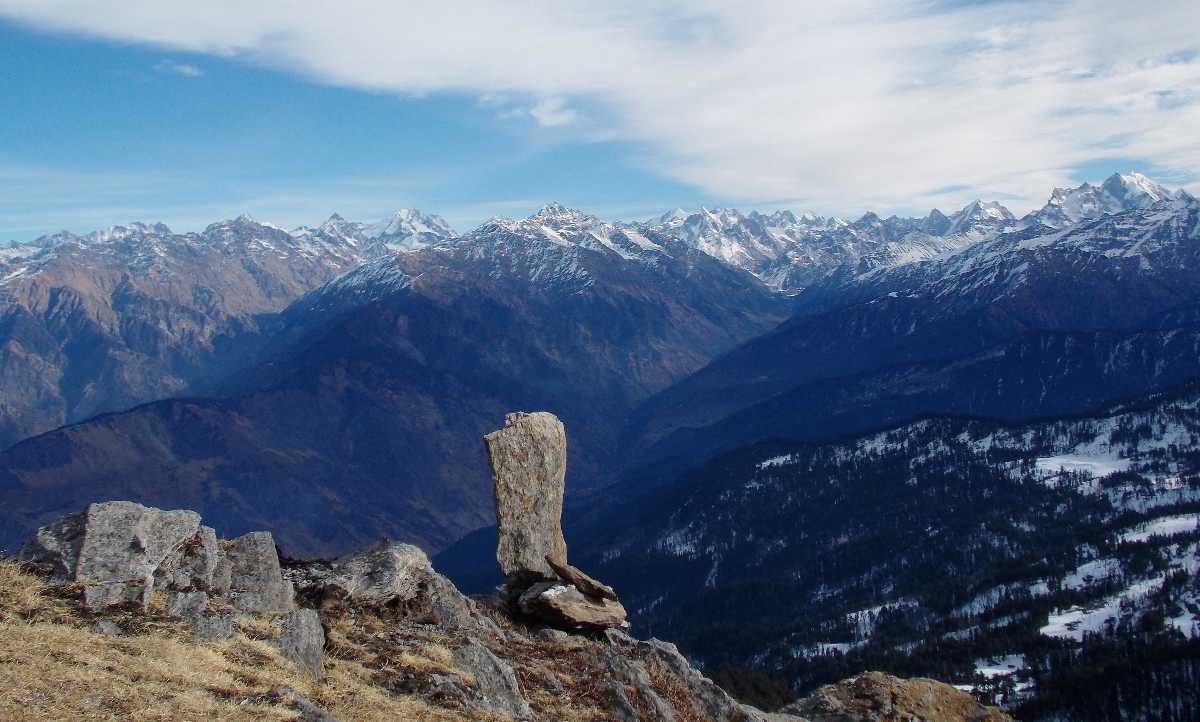 Kedarkantha trek is considered as one of the best climbs for beginners. Blessed with abundant snowfall, it becomes heavenly during winters, and all you can see is the peaks covered by a thick layer of snow. It is a great destination for amateurs to get the taste of snow trekking adventure and for nature lovers to soak in the untouched beauty. Located at 12,500 ft, the trail covers a distance of around 20 kms with stunning panoramic views of snow falling over pine trees. Though quite easy but, basic fitness is required as one needs to carry their backpack and ascend into thin air, which may be difficult for some.
Difficulty: Easy - Moderate
Maximum Altitude: 12,500 ft
Duration: 6 Days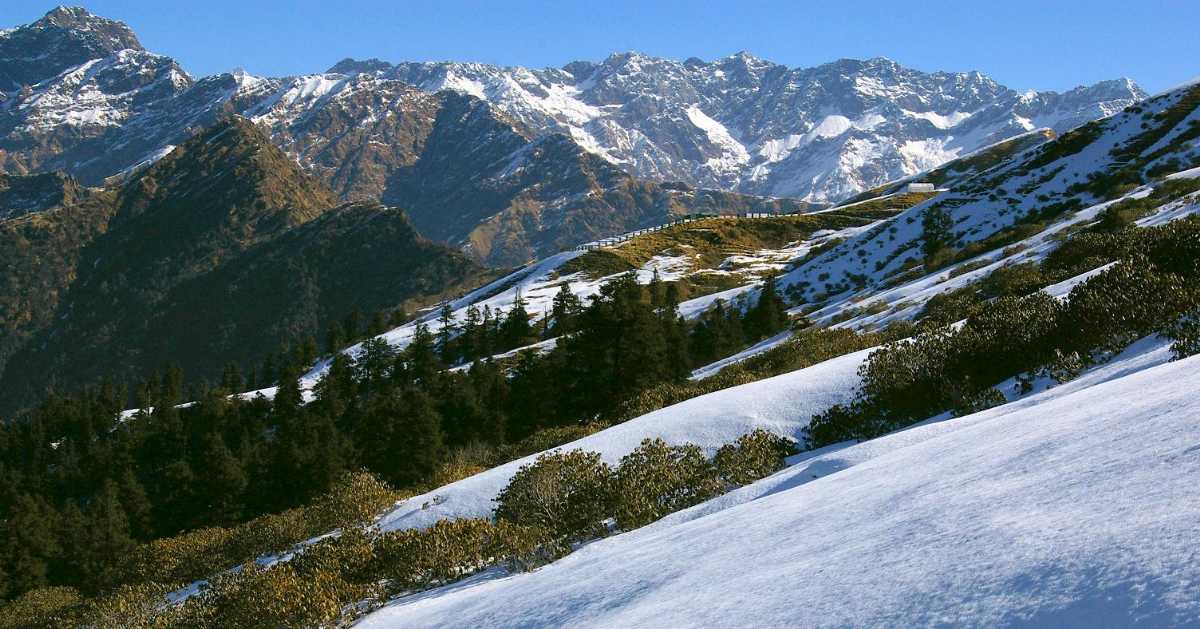 Snow trek to Chopta Tungnath Chandrashila offers ravishing views of many peaks like Nanda Devi, Trishul, Chaukhamba and Kedar. This is the best way to start the snow trekking adventures and get ready for future challenges. On this trek you will get to see attractions like Deoria Taal, Beautiful valley of Chopta covered under the snow, one of the highest temples dedicated to Lord Shiva and at last Chopta Chandrashila Summit where the snow trek ends.
Difficulty: Easy - Moderate
Maximum Altitude: 13,123 ft
Duration: 4 Days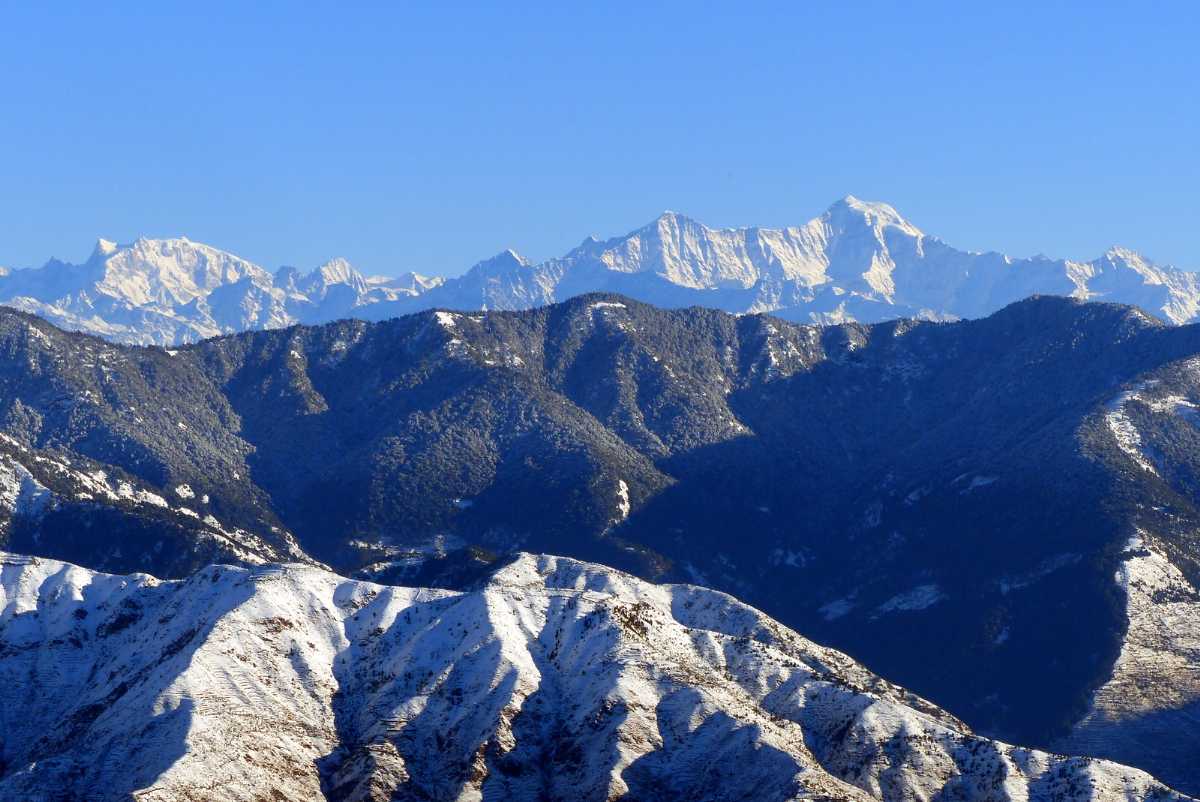 On Dayara Bugyal trek you will see breathtaking panoramic views of the Himalayas. The best time for Dayara Bugyal trek is from December to March for an ultimate adventure. Everything from the trails, peaks and as far as anything is visible is under the sparkling white snow during winters. Located at an elevation of 12,303 ft, it is considered as one of the amazing alpine meadows in India.
Difficulty: Easy - Moderate
Maximum Altitude: 12,303 ft
Duration: 4 - 6 Days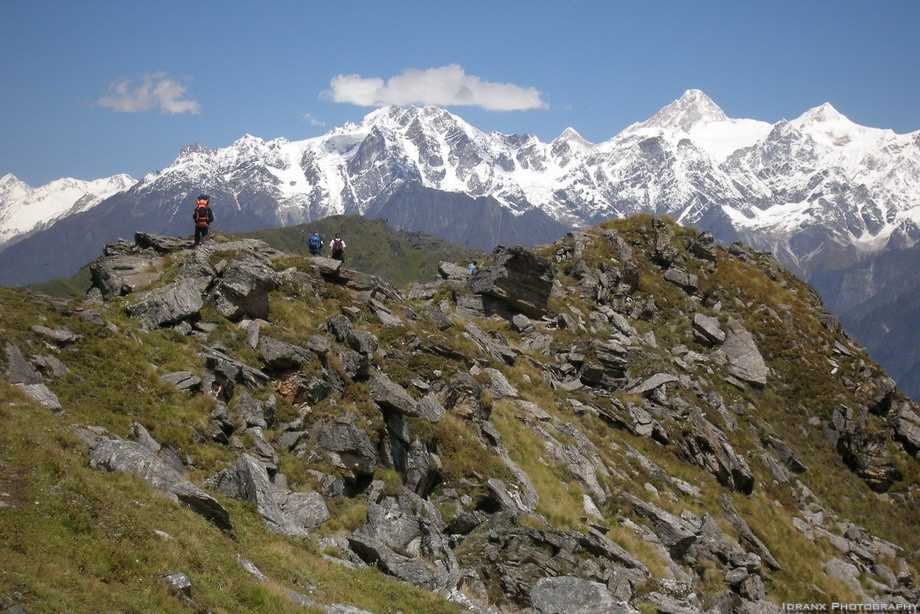 Kuari Pass trek is a great opportunity for explorers to witness the mind-blowing views of the grand Himalayas. At the elevation of 13,990 ft, Kauri top is just perfect for beginners. Trails going through the old forests of Oak and Rhododendron scatters and then again get dense as you go ahead, which creates different landscapes and the experience is mindblowing.
Difficulty: Easy - Moderate
Maximum Altitude: 13,990 ft
Duration: 6 Days
6. Brahmatal, Uttarakhand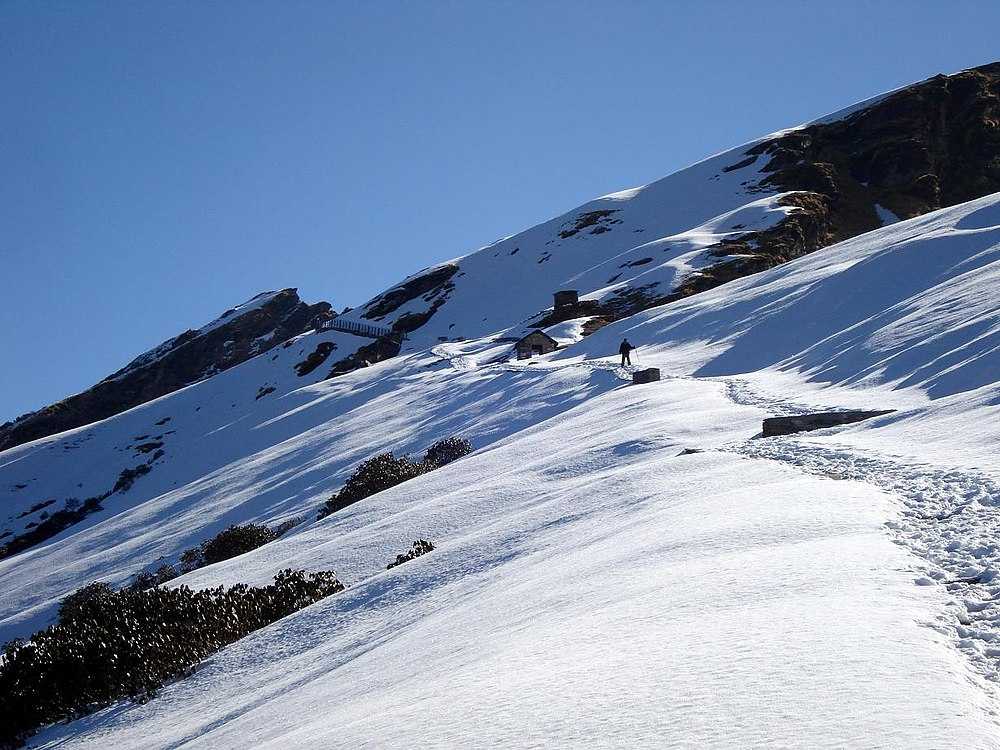 Brahmatal offers distinct geography throughout the trek. Starting with a couple of days of walking through the ancient forests of Oaks and Rhododendrons, accompanied with the views of magnificent mountains and many visible trails of
Roopkund trek
. Panoramic views in different angles can be seen at every turn during the trek. Snow Trek to Brahmatal is also famous for great campsites near the frozen Bekaltal and Brahmatal.
Difficulty: Moderate
Maximum Altitude:12,250 ft
Duration: 6 Days
7. Har ki Dun Trek, Uttarakhand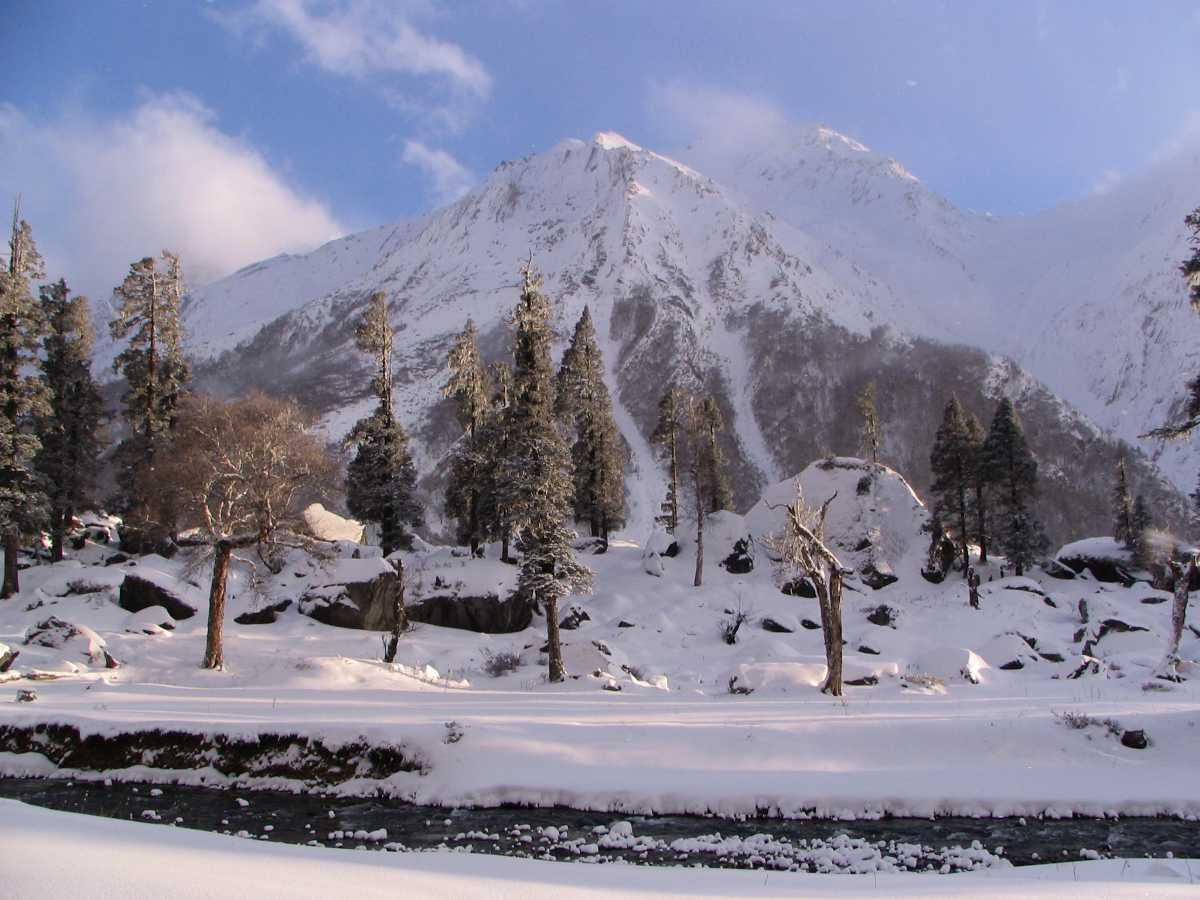 Located in the heart of Govind Ballabh Pant National Park, Har ki Dun Trek takes you back in time as you visit the cradle shaped valley. It is a winter wonderland, and a haven for trekkers as the beautiful, untouched valley offers many trekking excursions. Trekking across the enchanting alpine meadows and pine forests, you pass through ancient villages that are over 3,000 years old. Along with adventure, you get to explore the culture and lifestyle of the locals of the valley.
Difficulty: Moderate
Maximum Altitude: 11,811 ft
Duration: 9 Days
8. Goechala and Dzongri Trek, Sikkim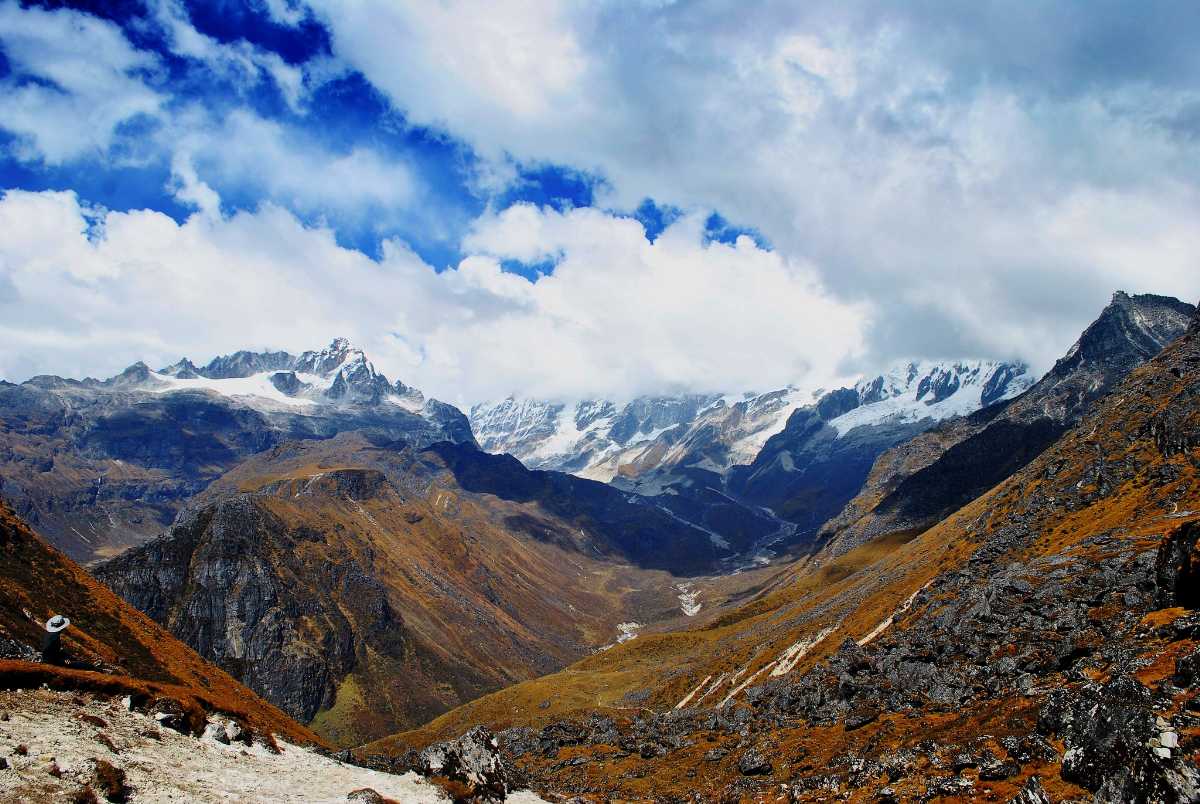 Standing at 15,100 ft on Goecha La, Goechala trek offers grand views of big mountains. Based on the state of
Sikkim
, the trek overlooks the massive structure of
Kanchenjunga
and other 14 big summits. The experience of witnessing sunrises and sunsets over snow-covered grand Himalayas is something you will never forget. Trekking through the gorgeous alpine forest, you will also see the tear-shaped Goecha lake, The Samiti Lake, sixteen magnificent peaks visible from Dzongri top. You can also see unique wildflowers, lush oak plantation and dense rhododendron forest.
Difficulty: Difficult
Maximum Altitude: 15,100 ft
Duration: 11 Days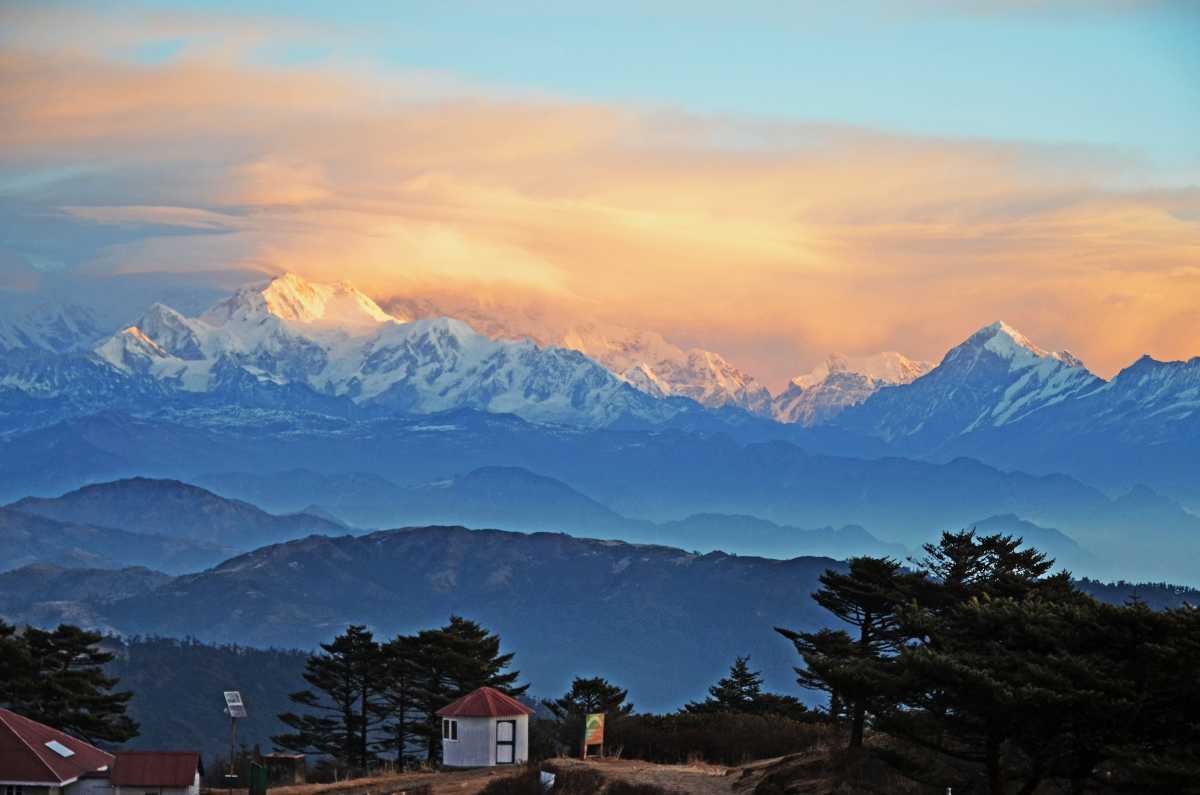 Sitting on the border of the state of
West Bengal
in India and Mechi in
Nepal
, trek to this highest point on the border of two countries offers an incredible panorama of the world's highest snowline. From the Sandakphu peak, on the left you see the entire Everest range with the fourth and fifth highest peaks (Lhotse and Makalu), and of course, there is Mount Everest seen above everything else. On the right of the Sandakphu peak, spectacular view of the world's third-highest peak, Kanchenjunga is seen along with other mountains. Even after being one of the few high-altitude Himalayan treks, it passes through the villages that depend on tourism and this trek and offers comfortable accommodations to the tourists and trekkers.
Difficulty: Difficult
Maximum Altitude: 11,950 ft
Duration: 7 Days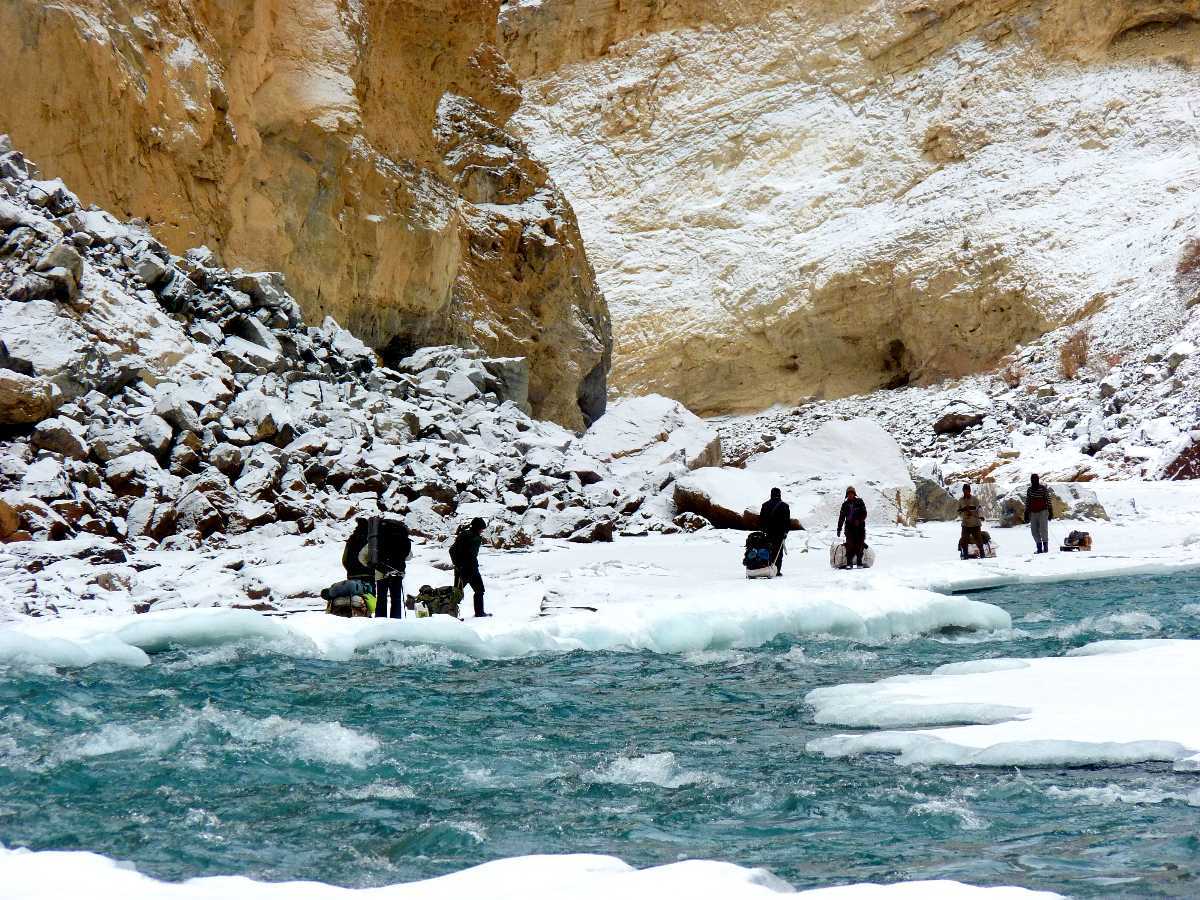 Chadar trek offers the most unique trekking experience of all the Himalayan treks in India. On the top of the trekking list of adrenaline-junkies, walking on the frozen Zanskar River tests your fitness and willpower. The trek starts once the Zanskar river begins to freeze and the preferred time for this trek is February. Starting from the village of Chilling, during the trek, you get a chance of meeting locals that stay near the camps and know more about their challenging lifestyle and livelihood in one of the most uninhabitable regions in the world. If you complete this trek by fighting against the dangerous terrain and terrible weather conditions, it will be one of the greatest adventures of your life.
Difficulty: Difficult
Maximum Altitude: 11,950 ft
Duration: 7 Days
So when are you going on a snow trek next?