Vietnam
is quite famous for its beaches. It is only natural that this South-East Asian wonder has more to offer than just the picturesque nature of its beaches - it is a popular snorkelling destination! The deep turquoise Vietnamese waters and the untouched beaches are the perfect location to dive into the sea and swim amidst the diverse marine life.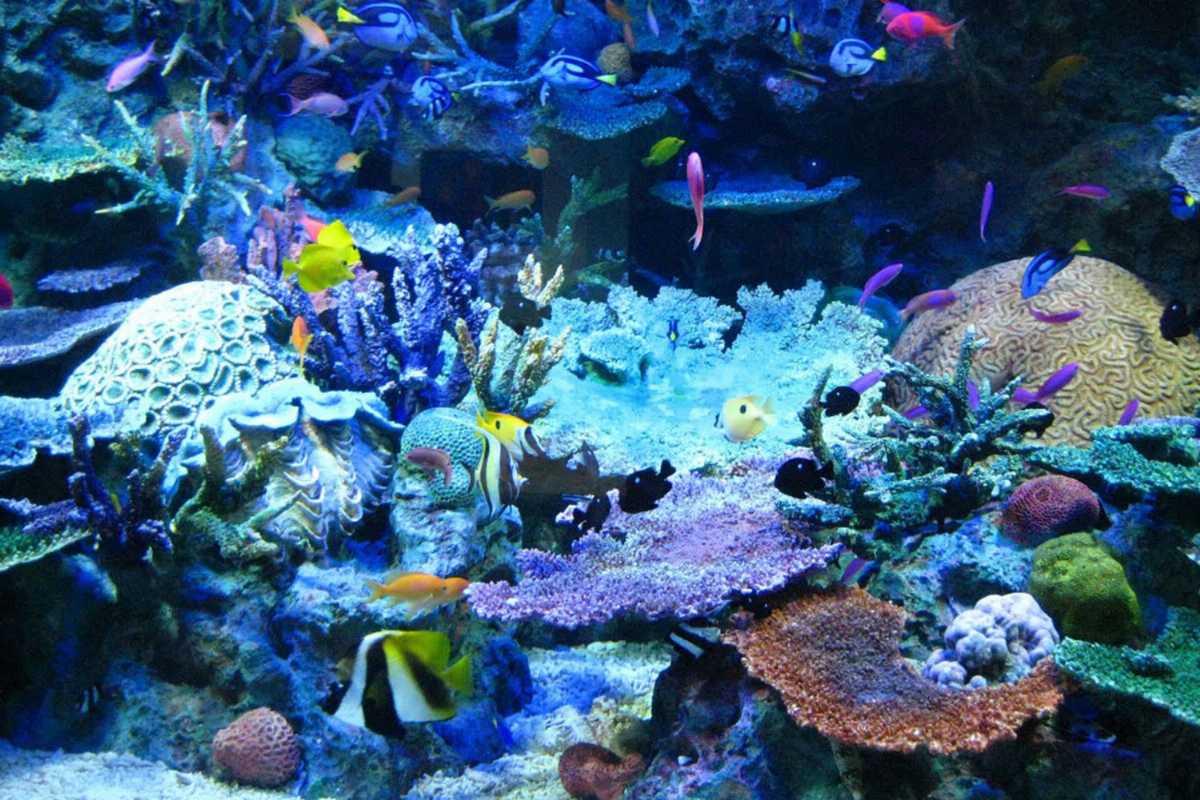 Some of the best places for snorkelling in Vietnam are:
1. Hoi An - Snorkelling in the Cham Islands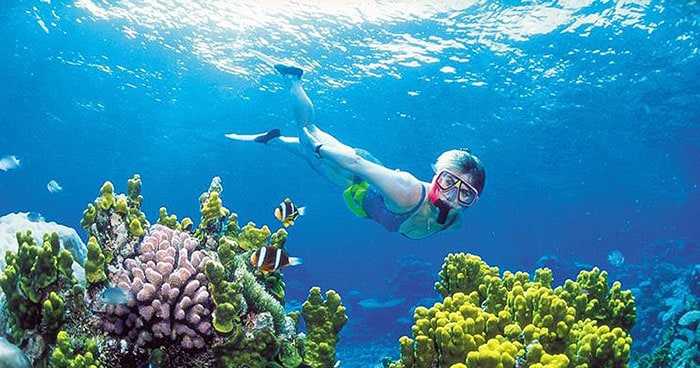 Hoi An
has a certain charm to it - its rustic, old-fashioned and romantic. But, that's not the best thing about it - it is also one of the best snorkelling destinations in Vietnam. Hoi An's Cham islands is host to a large variety of marine wonders and snorkelling in this region strikes a fine balance between lazing around and acquiring the perfect tan and exploring the deep blue depths of the oceanic paradise. Snorkelling in Hoi An often includes a free authentic meal at a local seafood restaurant and costs about VND 1,000,000 for two sites. The best beaches for snorkelling in Hoi An are
Cua Dai Beach
and
An Bang Beach
. Cua Dai is said to be slightly better owing to clearer water. However, it also sees a lot of tourists.
2. Nha Trang - Snorkelling at Vietnam's Favourite Beach Town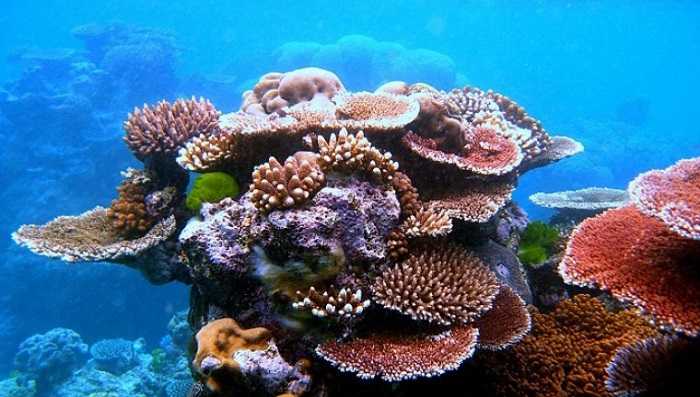 A popular beach town, Nha Trang is a great place for snorkelling in Vietnam. The
Hon Mun Island
is the perfect location to go snorkelling in Nha Trang. You can marvel at the rich diversity of coral reefs and more than 300 species of colourful fish as you swim through the blue waters and they swim all around you. The Hon Mun Islands also have a unique facility of a glass bottom boat where you can sit in the boat and view the fish and the reefs, in case you are not comfortable with Snorkelling.
The entire area is pollution free owing to the fact that it is a Marine Reserve. It has over 12,000 hectares of water and is suitable for all kinds of people with varying degree of experience. The cost of snorkelling here is around VND 2,000,000, with the best beaches being 
Bai Dai Beach
 and
Nu Tien Beach
.
3. Son Tra Peninsula - Snorkelling in Da Nang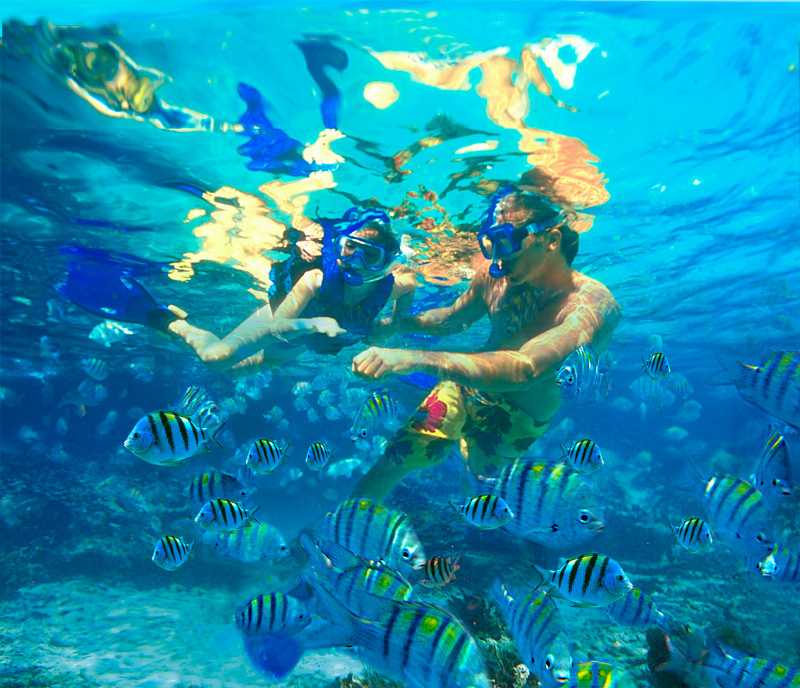 Son Tra Peninsula
is a Natural Wonder, with a dense vegetation and a diverse set of flora and fauna. Owing to its remote nature, the corals and marine organisms found here are obscurely shaped and often not found in other places, offering one of the best experiences of snorkelling in Vietnam. Son Tra Penninsula is located 13 kilometers from
Da Nang
.
A speedboat from Da nang takes you to the Son Tra City via the Bai But, Bai Rang and Bat Cave. From the main city, a canoe boat takes you to the South Beach where you are sent out to explore the deep blue seas, Snorkelling. The Coral Reefs are so large here that you can see then from the Canoe itself. The tour also includes a visit to Son Tra Linh Ung Pagoda - the largest Pagoda in Da Nang. From here, you can see the entire Son Tra Penninsula. The entire tour, including transport, snorkelling gear and a visit to the Pagoda costs about VND 5,000,000.
Some of the best beaches to go snorkelling in the Son Tra Penninsula include 
Bac My An Beach, Bai Nom Beach, and Bai Nam Beach
. These beaches have excellent facilities with respect to snorkelling trainers and equipment. 
4. Ha Long Bay - Snorkelling in Cat Ba Island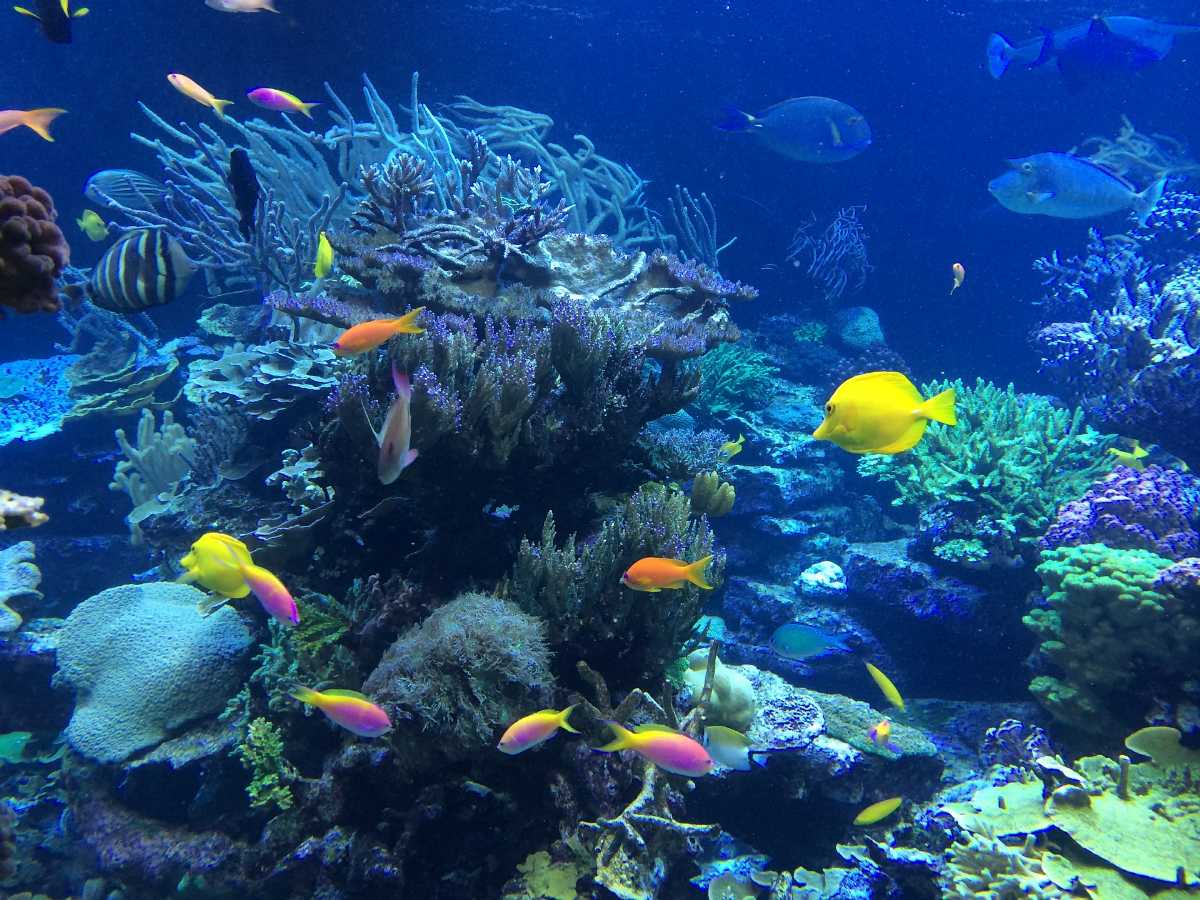 Nestled in the midst of
Halong Bay
, the
Cat Ba island
is the perfect location to cut off from your worries and dive headfirst into the ocean. It is located 30 kilometers from
Haiphong
and 25 kilometers from Halong and was recognized as a UNESCO Biosphere Reserve in 2003.
While snorkelling at Cat Ba Island, you will find popular sea animals such as abalone, pearl, spiny lobsters and fishes of all colors in bright, dazzling coral reefs. These coral reefs are not only aesthetic to look at but also acilitate the reproduction of fish and other marine organisms. Monkey Island, located close to cat Ba is the most common destination for snorkelling in Halong Bay. The cost of snorkelling here in a group is VND 600,000. Monkey Island Resort on Monkey Island has a specialized Diving Tour and the facility to hire a Diving Guide or Diving Instructor for VND 1,000,000. You can go snorkelling in the
Cat Co 1 Beach
.
5. Phu Quoc Pearl Island - Explore Vietnam's Marine Beauty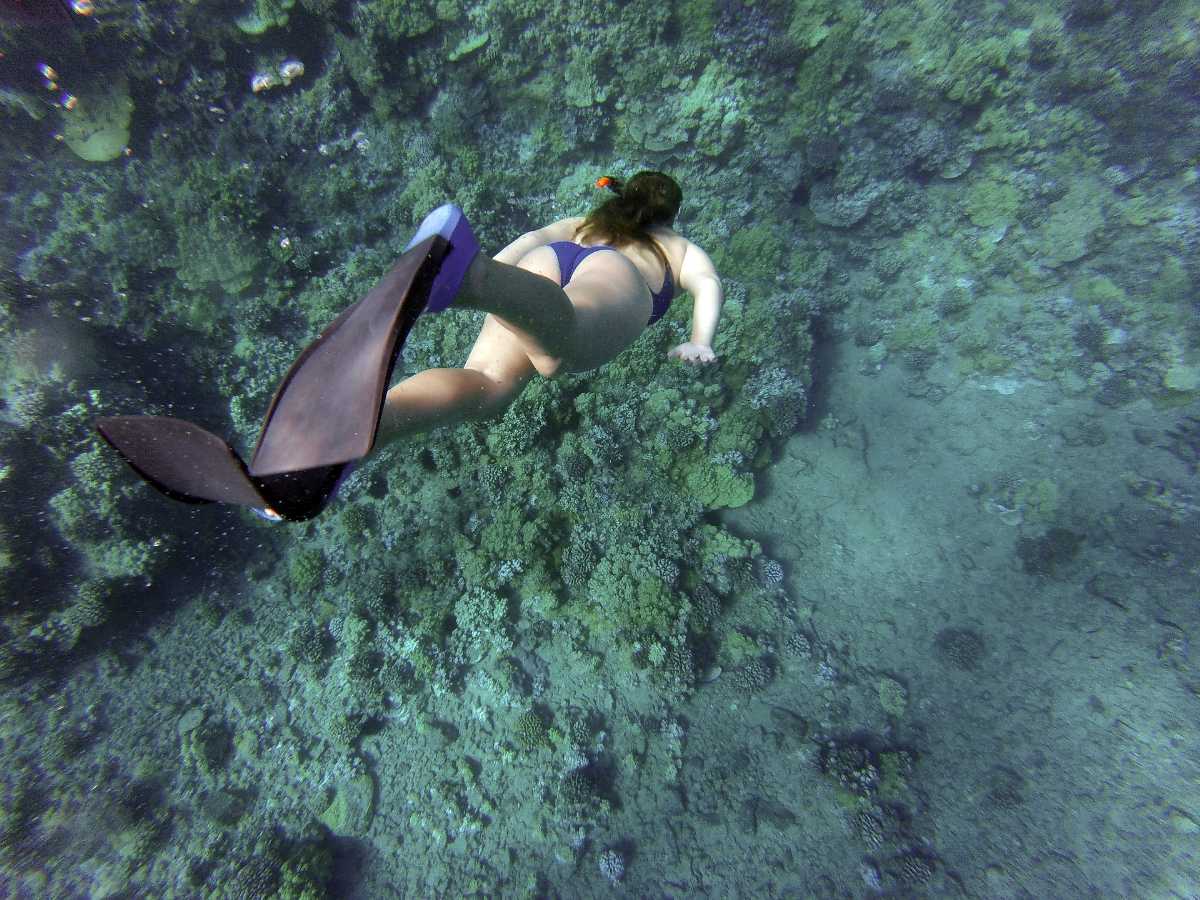 Phu Quoc is one of the most popular diving and snorkelling locations in Vietnam, owing to its clear waters, white sands and 30 meter oceanic depth. The seawater is very calm and has great visibility. The diving area is also quite large with permission to dive from the northwestern part of the island to the small archipelago in the south. Diving is often said to be best in the northwestern part but snorkelling is encouraged in the archipelago area. There aren't many large fish to be seen, but you will find numerous schools of small fish along with large coral reefs here. Snorkelling in the Phu Quoc Islands costs about VND 800,000 VND. The best beaches for snorkellers include
Long Beach
,
Ong Lang Beach
and
Bai Sao Beach
.
6. Con Dao Islands - Snorkelling Destination in Vietnam for Green Turtles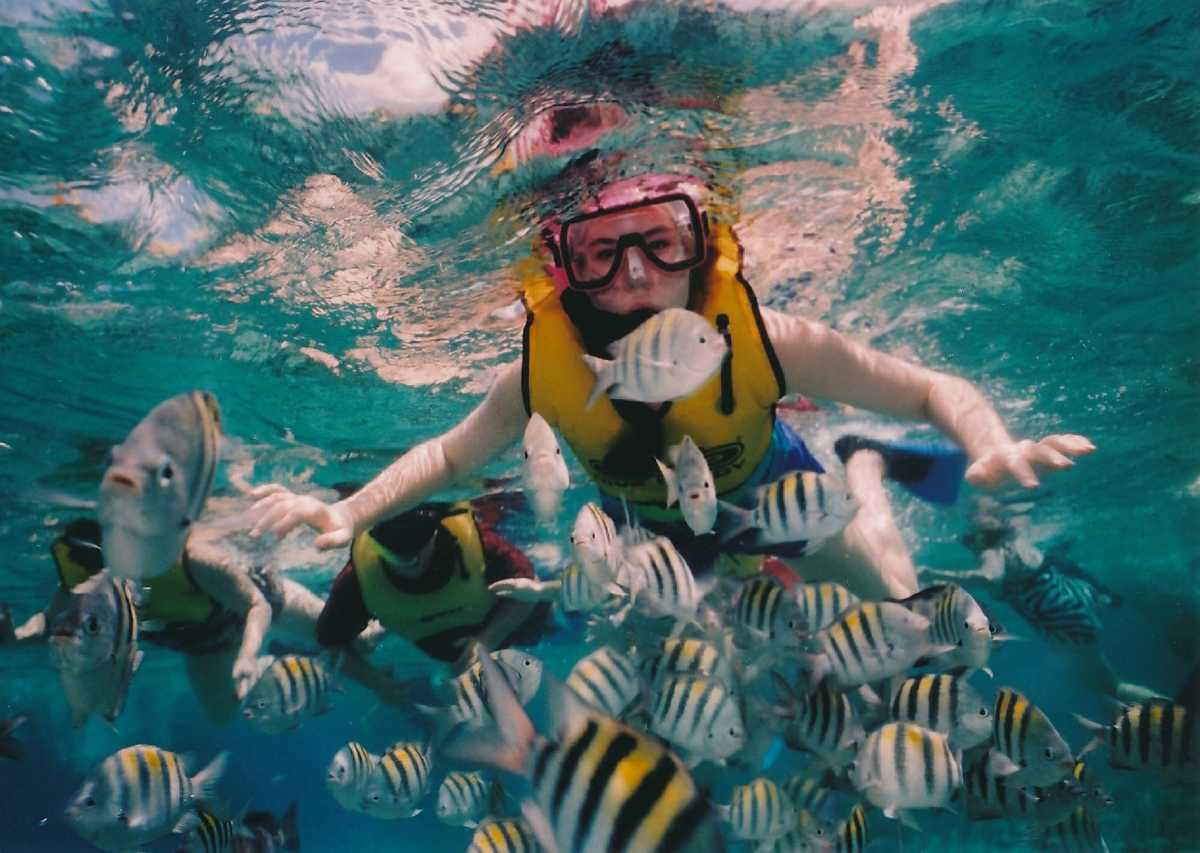 Con Dao Island
has an offsore beach located close to 800 meters from the main city. The currents are quite strong here and you must wade out to the water to get a sight of the reef, owing to poor visiblity. However, one you do reach the reef, the view is simply spectacular! The colourful corals are home to a variety of marine species such as clams, parrot fish, crabs, etc. This area is alos one of the only places where you can spot green turtles while snorkelling in Vietnam.
Lo Voi
and
Dam Trau
are the best beaches for snorkelling in the Con Dao Islands.
Tips for Snorkelling in Vietnam
Swim with a friend or an instrctor. Swimming alone is dangerous no matter how experienced you are. 
Make sure that your mask, fins and snorkel fit snugly. Safety is very important when it comes to the deep seas and ensuring that your equipment is not faulty is important.
Use sunscreen and hydrate yourself well before you enter the water.
Be aware of the Ocean and its information such as what currents are present, the size of waves and swell, and wind speeds, and any other potential hazards.
Do not touch marine life. They maybe poisonous.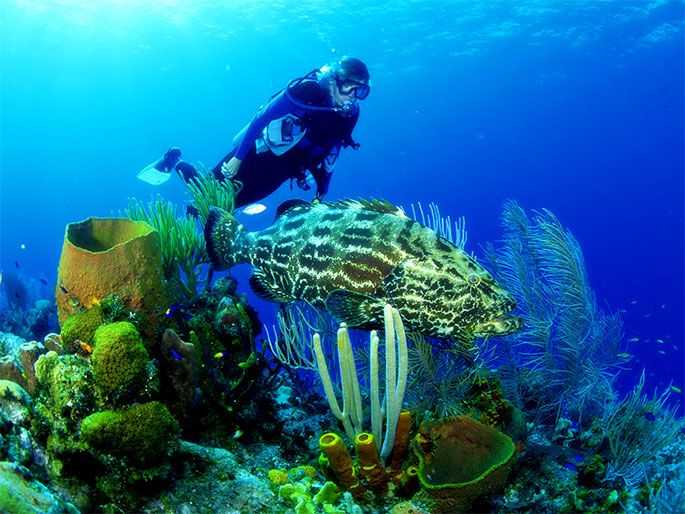 With its rich, pristine natural beauty, snorkelling in Vietnam is indeed a once in a lifetime experience - to feel the sea all around you and experience -  the sounds and colours of bright and diverse marine life is indeed life altering. It is not only safe but is very affordable as well. Go and Explore the Deep Seas!