Vietnam is known for its rivers, beautiful beaches, and pagodas, and it's one of a kind weather in winter. Winter in Vietnam falls typically between late November to mid-March, with January being the coldest month. The temperature generally falls below 20 degrees Celsius. The cold in the winter season isn't freezing cold, but some northern mountainous places like Sapa do experience some snowfall. The rest of the country remains warm and dry compared to the weather Vietnam has the rest of the year. We can say for sure that the time of winter is definitely one of the best times to visit Vietnam.
Read on to find out which places to visit, what activities to do, what specialities to eat, and what to wear during Vietnamese winters.
What to Carry Along for Winter in Vietnam?
Be sure to pack some warm sweatshirts, neck scarves, and warm clothes.
Carry a good pair of hiking shoes. Some places in Vietnam are great for a hike during winter therefore make sure you are well prepared!
Any place you are planning to visit, be sure to take with you a first aid safety kit.
Amazing Festivals During the Time of Winter in Vietnam
1. Tet Festival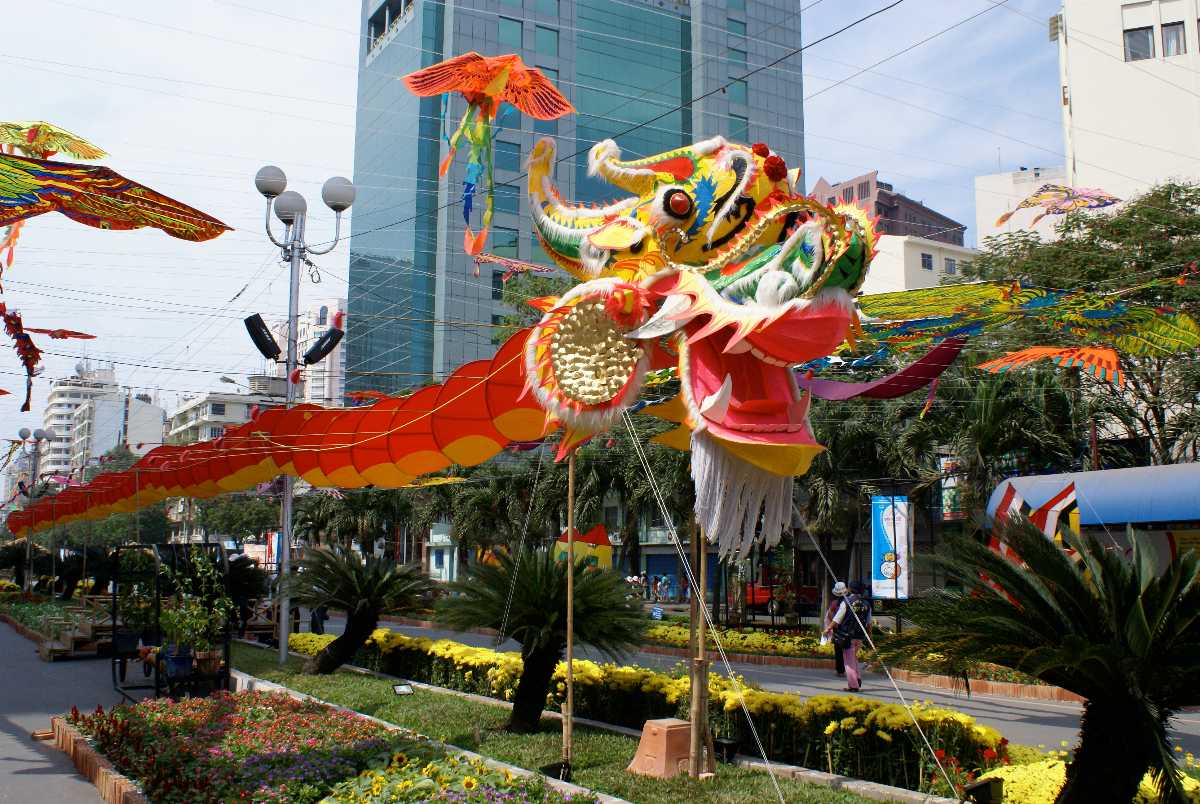 The festival of Tet is the official Vietnamese New Year. It marks a 3 - day national holiday that sometimes goes up to a period of one week or even 10 days. All through this time, people in Vietnam celebrate festivities with one another. Like the Chinese New Year, the Vietnamese people practice their rituals, shop, tidy their homes, meet others, and give money as a gift to children. It normally falls in the month of January or February. In the year 2021, this festival is scheduled to fall in February. If you want to get to know the local traditions of the Vietnamese, this busy time could be best to go!
2. Chua Huong Pagoda Festival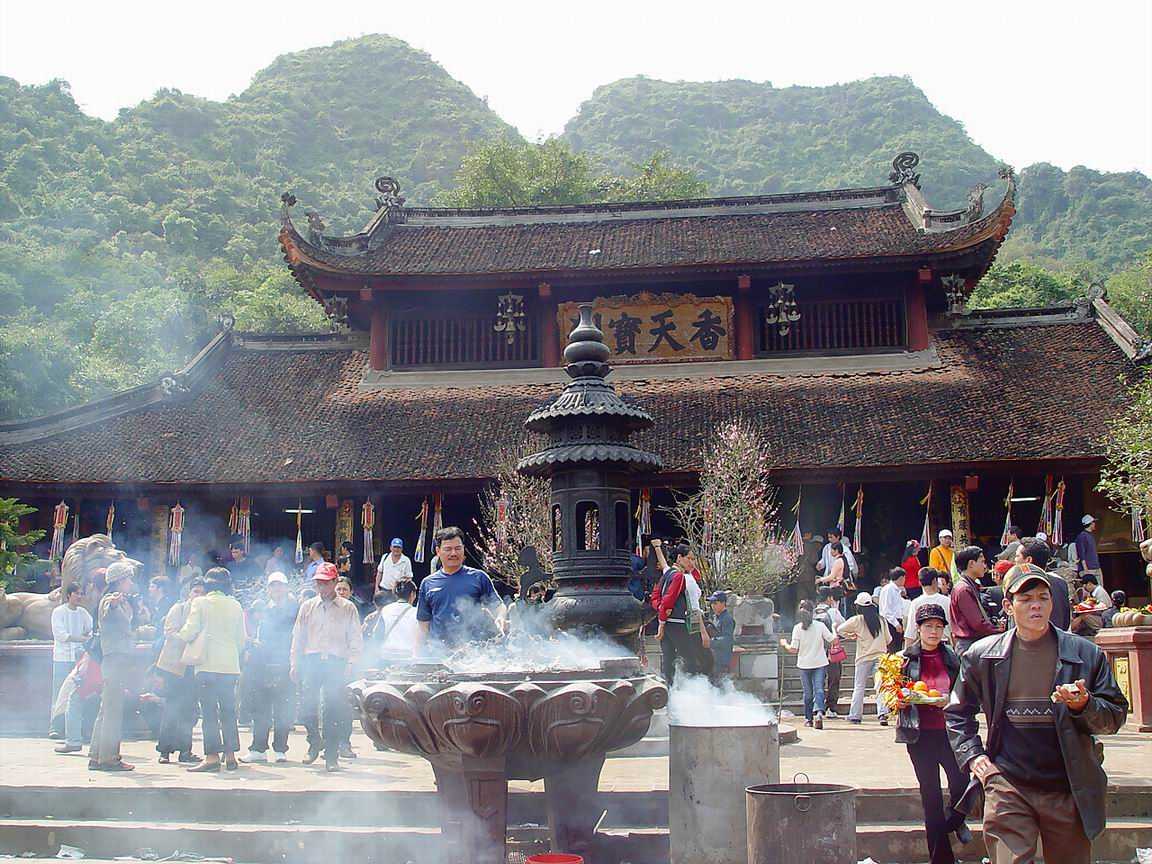 The Chua Huong Festival takes place in the city of Hanoi every year in the winter season, sometime between February and March. Also called the Perfume Pagoda Festival, this is one of the best adventures that you can be a part of while on a visit to Vietnam. Locals and travellers have a boat ride up until you reach the Huong mountain. After this, the travellers travel by foot to go to the cave in Huong Tich. This adventure will make you witness spectacular views of mountains and valleys, whilst experiencing Vietnamese culture.
3. Christmas Eve
Christmas falls on the eve of 24th December and 25th December every year. During this time, the streets of cities in Vietnam like Hanoi and Ho Chi Minh are lit with Christmas lights. You can see the light strung all across the streets. Along with these night lights, churches are one of the best attractions as people visit them to pray and are fascinated by the decorations! One such church is the Duc Ba Church, also called Saigon Notre- Dame Basilica which is located in Ho Chi Minh City.
4. Hoi An Lantern Festival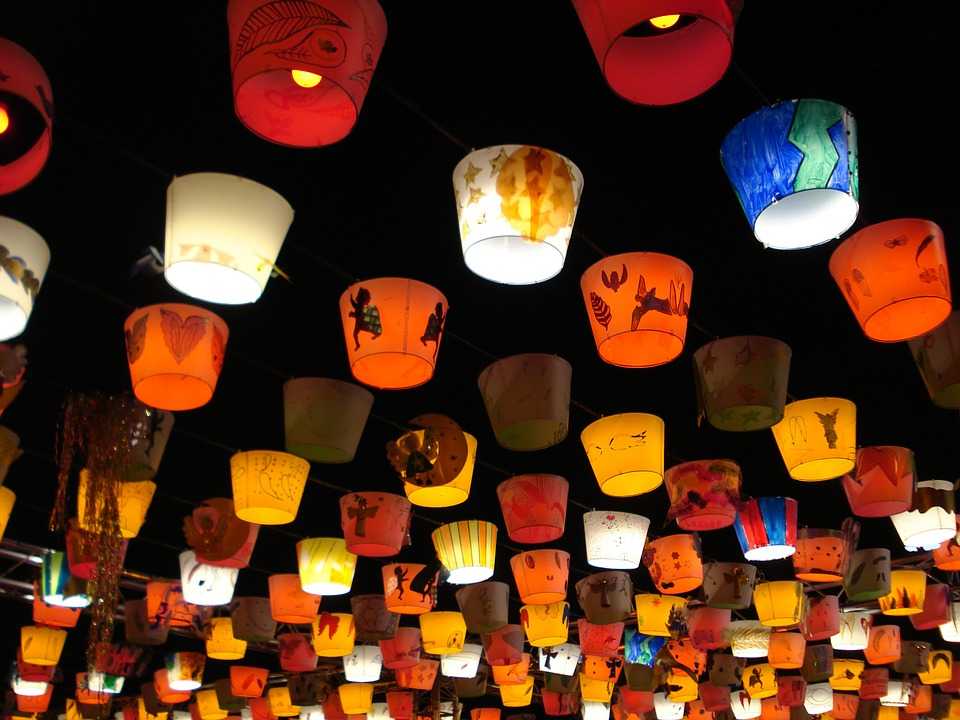 This Lantern Festival takes place in Hanoi on the 14th of every month. It is a festival where people get together and release hundreds of lanterns creating a dreamy treat for our eyes. There are services you can avail to learn on lantern making, to play games with the locals, or just listen to instrumental music playing.
Best Dishes to Eat During Winter in Vietnam
1. Grilled Pork and Noodles (known as Bun Cha)

This Vietnamese dish is said to have originated in the city of Hanoi in Vietnam is one of the best dishes you will have! It is a combination of grilled pork along with rice vermicelli and with a topping of fresh herbs and pickled vegetables on the side, delicious and healthy.
2. Pho

If you've read anything about Vietnamese cuisine, you know that one dish always pops up. This one dish is Pho. Pho is the national dish of the country despite being a very hearty, comforting dish. The dish consists of simple broth that is added with beef bones that have been boiled for days, rice noodles, and fresh vegetables. This simple yet complex flavored dish gives all its tourists a distinguished experience.
3. Sticky Rice Ball Dessert ( Che Troi Nuoc)

Sticky rice balls or Chè trôi nước are warm, sweet items made of rice balls filled with mung bean paste on the inside. The balls are soaked in a sweet brown syrup made of ginger roots, water, and sugar. It is served and garnished with coconut and sesame seeds on the side. The Chinese cuisine comprises a dessert, tangyuan which is very similar to this Vietnamese dish. Both of these are specially made in the cold winter season.
Places to Visit During Winter in Vietnam
1. Sapa

Sapa in the Lao Cai places is known for the extraordinary scenic beauty that the place represents. Sapa serves as an excellent destination for a good trek, but the climate of the place is unmissable in winter. It is one of the few places in Vietnam that receives a snowfall! This mountainous region turns snowy around the end of December and provides breathtaking views of all the valleys surrounding. Covered in a fog most of the winter, this place serves as an excellent destination to spend Christmas and New Year's eve in the beautiful landscape.
2. Ha Giang Province

Ha Giang in Vietnam is another famous trekking spot that turns extra beautiful in winter. The entire valley and mountains are covered with lush green forests and beautiful bloom of buckwheat flowers which occur only during the winter seasons. The region of Ha Giang has terraced rice fields, which when combined with the alluring buckwheat flowers made a sight to behold.
3. Phu Quoc Island

Phu Quoc Island in the Kien Giang Province serves as yet another unmissable tourist destination to visit in Vietnam. The island is full of pleasing natural beauty and white sandy beaches. Any time of the year, this place is cool and provides amazing activities to do and to witness the various wildlife species that reside on the island. This quiet island makes it even more spectacular in the dry months of winter when it receives most of its tourists. So, if you are planning to visit Vietnam the dry winter season is the best one to go!
Let us know your favourite experience during the time of winter in Vietnam. We would love to know if our recommendations match yours!!