Xoai is the
Vietnam
ese term for mango. Vietnam is ranked 14th in world production of mangoes, and the fruit is one of the majorly produced in the country. There are a lot of native varieties and different localities where mango is produced. Here's a comprehensive guide to everything you need to know about mangoes in Vietnam!
Localities Producing Mangoes in Vietnam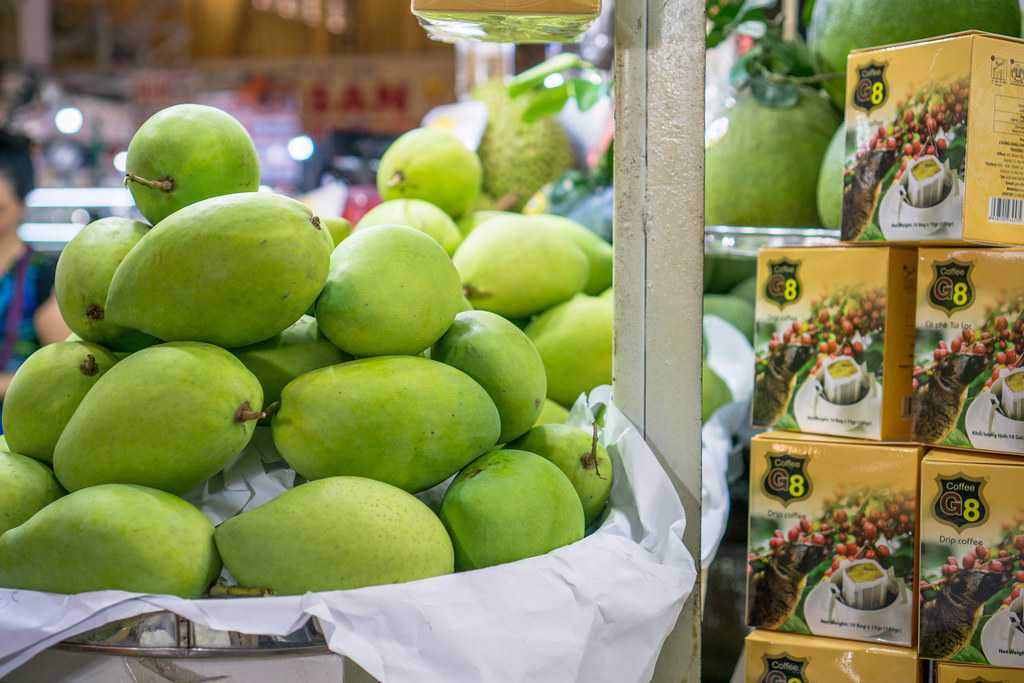 Mangoes in Vietnam are traditionally grown in the southern part. There are very dew locations growing mangoes in northern Vietnam. The most valuables mangoes come from Dong Thap region province alone, which is a significant mango producing area in Vietnam.
Popular provinces of the South known for producing mangoes are Can Tho, Tien Giang, Dong Thap. Other regions in northern Vietnam producing mangoes are
Son La
, Ha Giang,
Lai Chau
.
Mango Variety in Vietnam
South Vietnam
South Vietnam grows the most popular varieties of mango. The weather conditions are perfect, warm for growing mangoes. The distinctive ones are:
Xoai Cat Hou Loc and Xoai Buoi produced in Tien Giang Province
Xoai Cat Chu and Xoai Cat Bo produced in Dong Thap Province
Xoai Xiem Num produced in Vinh Long Province
North Vietnam
There is less cultivation of mangoes on the northern side of the country due to the harsh weather. North Vietnam is comparatively cold, and mangoes grow best in a subtropical and tropical climate. There are provinces where the climatic conditions are mild, which produce popular varieties of mangoes. The distinctive ones are:
Xoai Yen Chau produced in Son La Province
Xoai Canh Nong produced in Khanh Hoa Province
Uses of Mangoes 
96% of the mangoes produced in Vietnam are consumed within the country itself. There are many common uses of mangoes that differ from place to place. The use of mango Southeast Asia differs from its use in Europe. Here are some of its uses:
Unripe/Green Mango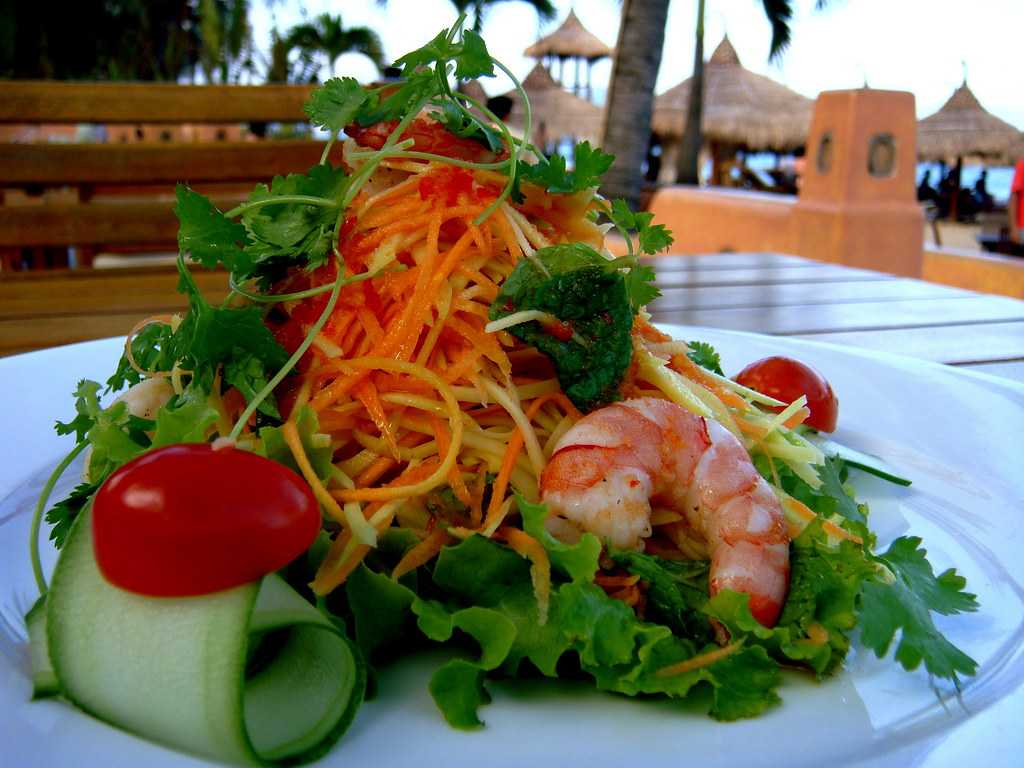 One thing that every Vietnamese eat is the Green Mango Salad, and you'll come across it at any eatery in Vietnam. Popularly known as Goi Xoai, the dish has green mango with fish sauce or dried shrimp. Other uses of green mango in Vietnam include unripe mangoes used for making chutney, pickles or eaten raw.
Mangoo Leaves 

In a lot of countries, including Vietnam, the mango leaves are treated as a separate vegetable. The leaves are used in the preparation of rice meals in Vietnam.
Ripe/Yellow Mango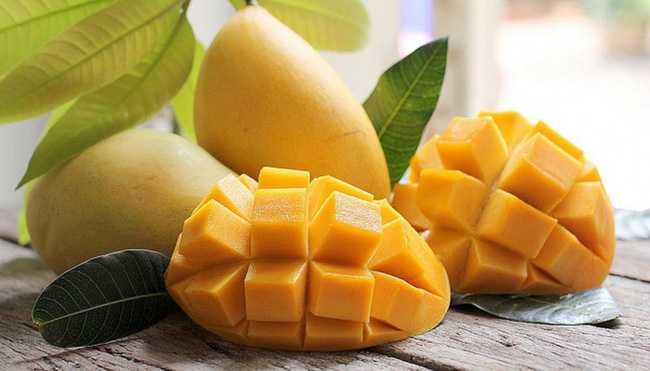 Mango fruit is used as fresh tropical fruit and usually eaten after a meal in Vietnamese families. The ripe fruit contains the most Vitamin A than other fruits and other vitamins and minerals. Because of its juicy flavour, no wonder mango is called as 'The King of the Fruits'. It is also used in fruit combination salads or desserts.
Exports
While a tiny percentage of mangoes are sent outside the country, there are around 40 countries where Vietnamese mangoes are exported to. Recently in 2019, the USA opened up its gates to this fruit as well. Some of the countries where the mango is exported to are Japan, Singapore, Republic of Korea, Thailand, Australia and New Zealand. 
How to Eat Mango in the Traditional Vietnamese Way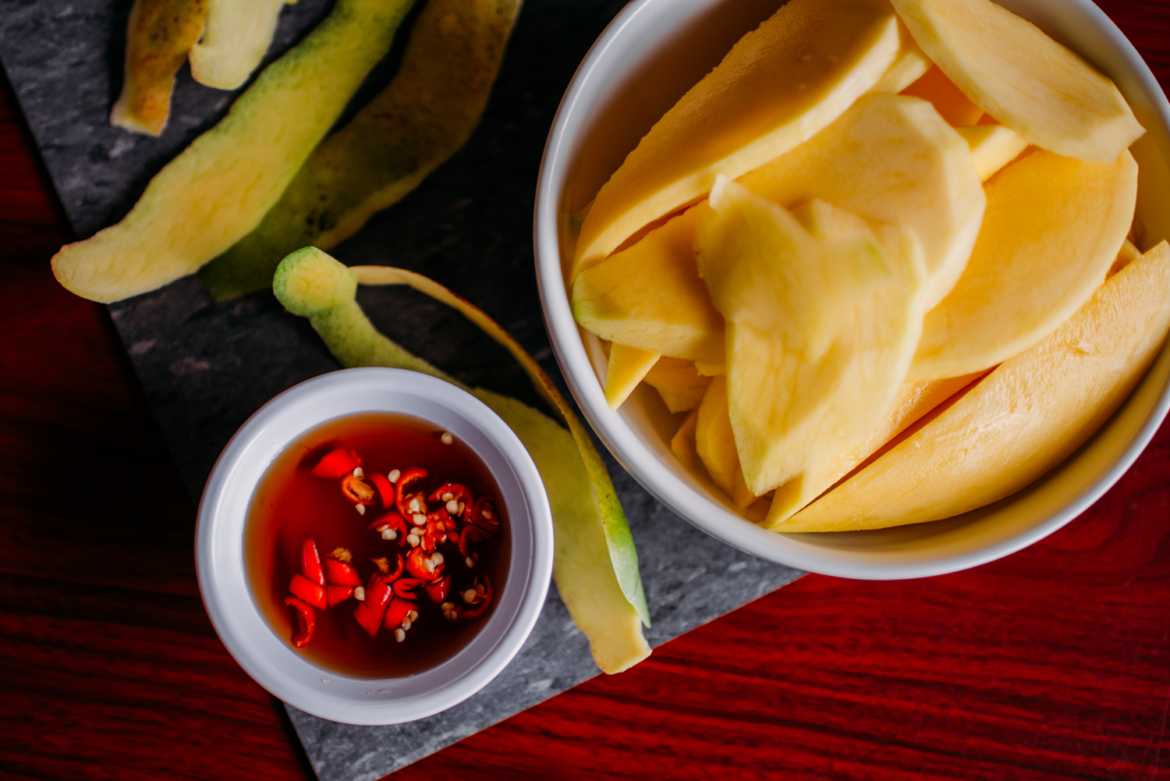 You don't need to be an expert in cooking to try this recipe at home. You need some raw mangoes, peel them and cut them into thin slices. Pour some fish sauce in a bowl and add a little sugar to it. Mix the ingredients in the bowl well and dip your slices in the sauce. Viola! Enjoy this traditional Vietnamese delicacy at home!
Other Popular Mango Delicacies in Vietnam
Pickled Green Mango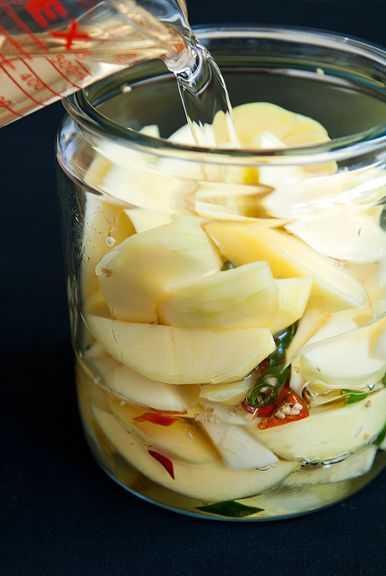 You can make the perfect pickle of green mangoes at home. Just mix rice wine vinegar and sugar and heat the mixture till the sugar melts. Peel and slice some green mangoes and put them in a jar along with some sliced Thai chiles. Pour the cooled down vinegar mixture over the mangoes and put the pot in the refrigerator for a few hours. And the Vietnamese pickle is ready! 
Meatless Green Mango Salad

For all the vegetarians out there, don't worry, you'll not miss out! An accessible vegetarian version of this recipe includes sliced mangoes dressed in salt, lime juice and sesame oil. Add some fresh chilli and sliced onions to bring out the freshness of the salad. 
Mangoes in Vietnam are a part of their culture, and you'll find Goi Xoai (Green Mango Salad) at almost every corner of the street. Apart from the nutritional value, it keeps the Vietnamese people fresh and away from the heat. Visit this beautiful country and learn more about 'The King of Fruits'!