Given that
Vietnam
is a communist country, a large portion of the population proclaim to be atheists and do not engage in any religious practices. Yet, religion in Vietnam remains an integral part of many people's lives. The syncretic combination of three religions - Mahayana Buddhism, Taoism and Confucianism, primarily influenced the religious beliefs and practices of this country. Ancestral veneration, referring to the tradition of offering prayers to ancestors to ensure the growth and well-being of living, is another important spiritual practice of the Vietnamese.
Highlighted below are some other important religions associated with this country.
Vietnamese Folk Religion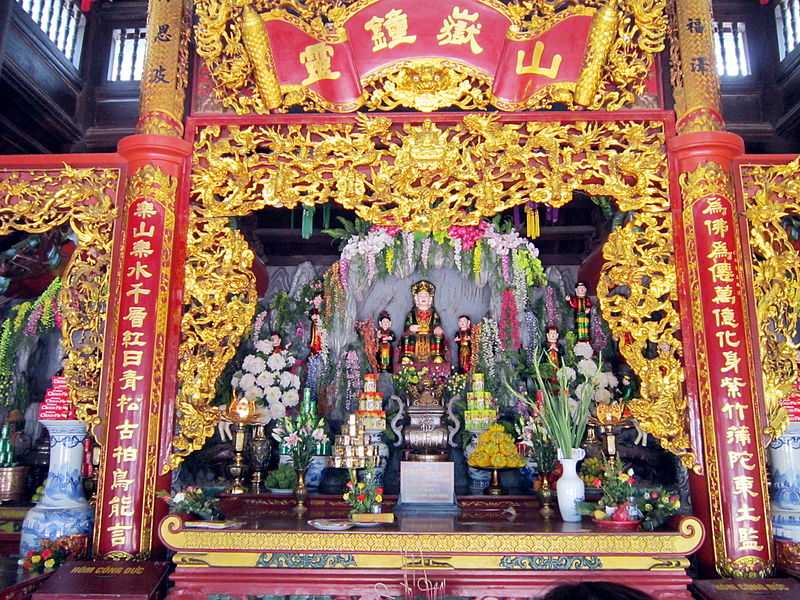 This dominant ethnic religion in Vietnam is associated with worshipping Thần, denoting spirits, gods, or generative powers. Adhering to Vietnamese mythology, people believe these gods to be natural deities (such as water deity, fire deity, the solar deity, etc.), ancestral gods (sometimes of a particular family), and kinship tutelary deities (holding guardianship concept).
People in Vietnam also follow the values emphasized by Đạo Mẫu and Cao Đài forms of Vietnamese folk religion. In Cao Đài, people worship local spirits or Thần by adhering to Buddhism, Taoism, Confucianism, and blending aspects of Theosophy, Catholicism, and Spiritiscism. Đạo Mẫu followers believe in worshipping the mother goddesses. People of Vietnam often visit Vietnamese temples, called as miếu in the Vietnamese language, to worship their respective deities.
Buddhism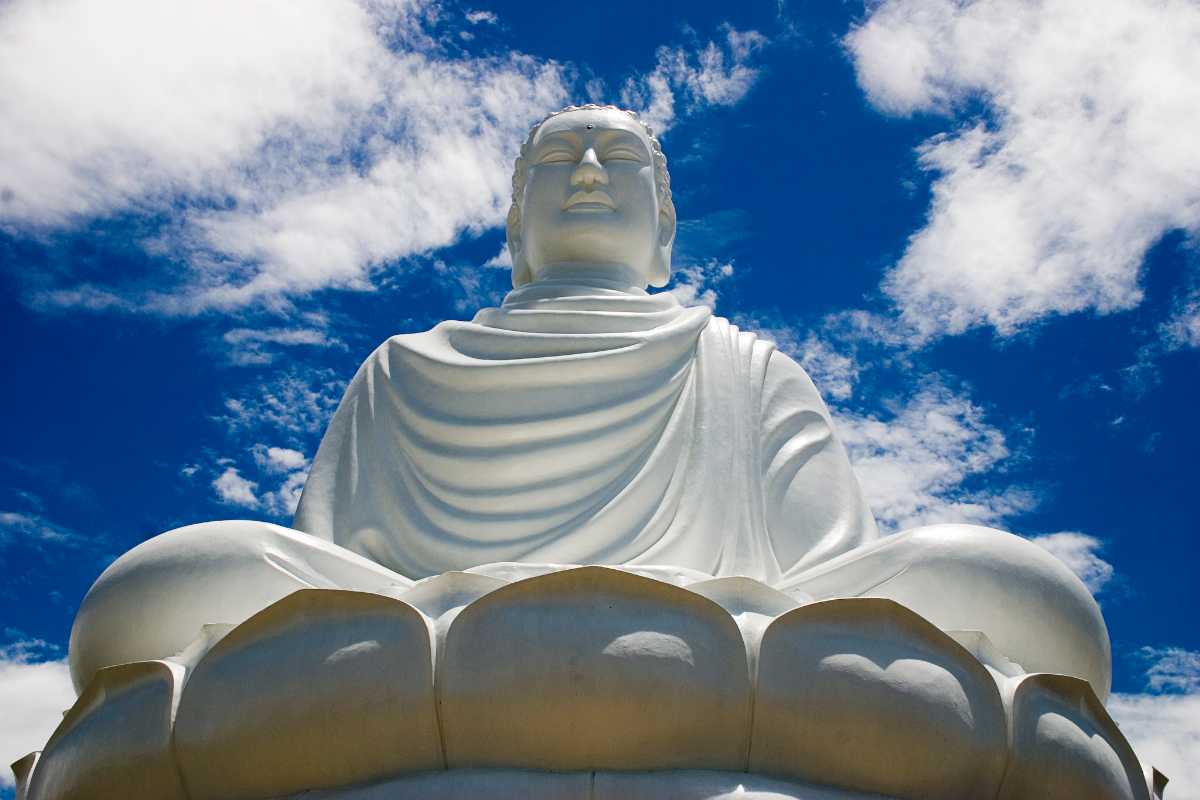 The roots of Buddhism as a religion in Vietnam can be traced back to the 2nd century BCE; with the majority of people following the Mahayana tradition. While there are some differences in the traditions practised throughout Vietnam, the central beliefs and customs are common in all the Buddhist temples and monasteries across the country. It is common to witness Buddhist monks chanting sutras, such as Lotus Sutra and Amitabha Sutra, and praying for rebirth in a Pure land when one visits these temples.
The belief is that liberation can only be attained with the guidance and help of Buddha. Therefore, all the devotees practice three services regularly, at dawn, noon, dusk and engage in chanting sutras (sometimes aimed to purify bad karma), walking meditation, and confession during special services.
Christianity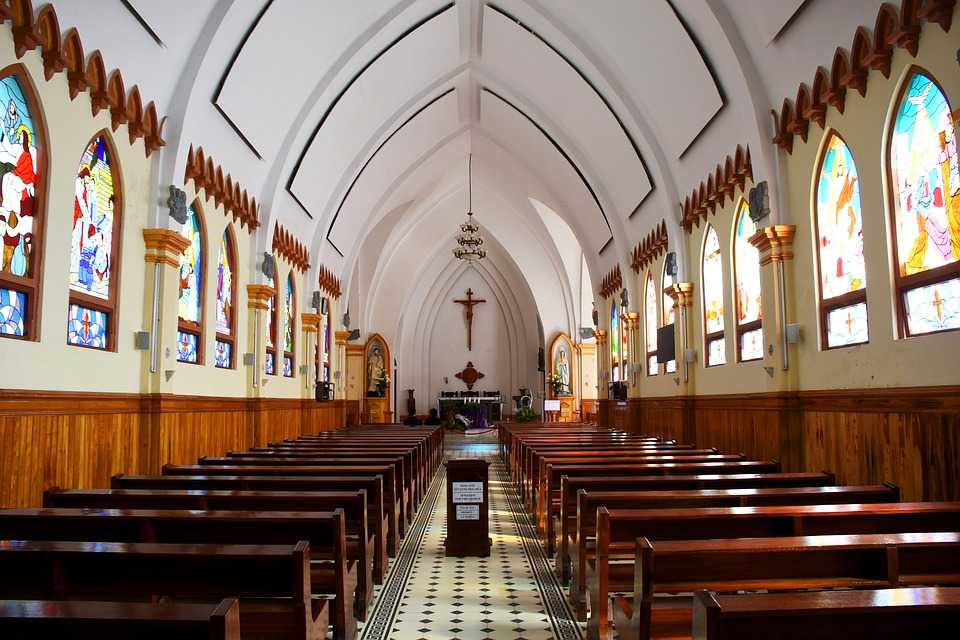 Christianity was first introduced in Vietnam in the 16th century. It wasn't until the 19th century when it was recognised and established as one of the religions in Vietnam. Christianity has stayed a part of Vietnamese religion ever since. Both Roman Catholics and Protestants now constitute a large part of the Vietnamese population. The history of this country reveals a time that was extremely brutal for some Christians. Under the rule of the Trịnh lords (clan of rulers of Northern Vietnam) and the Nguyễn lords (rulers of Central and Southern Vietnam) in medieval times, the treatment of Christians varied extensively.
While the Trịnh lords had a hostile disposition towards the religion, Nguyễn lords were relatively tolerant. Hence, Christians were more inclined towards the Southern than the Northern parts of Vietnam. Since then, there have been many changes when it comes to power, and there was a time when even Christians used their power to oppress non-Christians, especially Buddhists. But currently, the Government authorities are more relaxed in their treatment towards Christianity and Christians in Vietnam can openly celebrate holidays such as Easter, Thanksgiving, and even hold gatherings in Churches.
Caodaism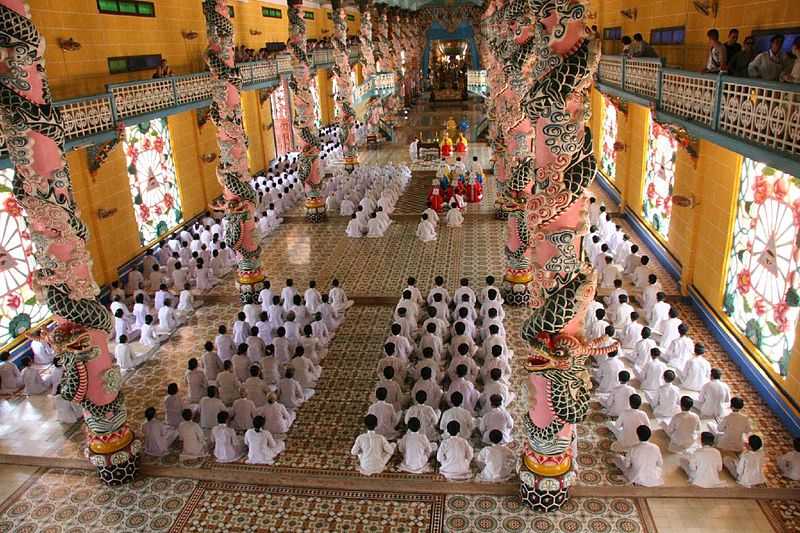 Cao Đài is a syncretic monotheistic religion that is relatively new, established in 1926 in Tây Ninh city, Southern Vietnam. The term itself signifies 'highest place where God reigns' and the first disciples of this religion claimed to have direct communication with God, who thereby instructed them to establish the religion.
The followers of this religion engage in practices such as ancestral worship, vegetarianism, prayer sessions and even nonviolence with the goal of freeing oneself from the cycle of birth and death. Currently, there are an estimated 8 million followers of this religion in Vietnam, with approximately another 30,000 in Australia, the United States of America, and Europe.
Hoahaoism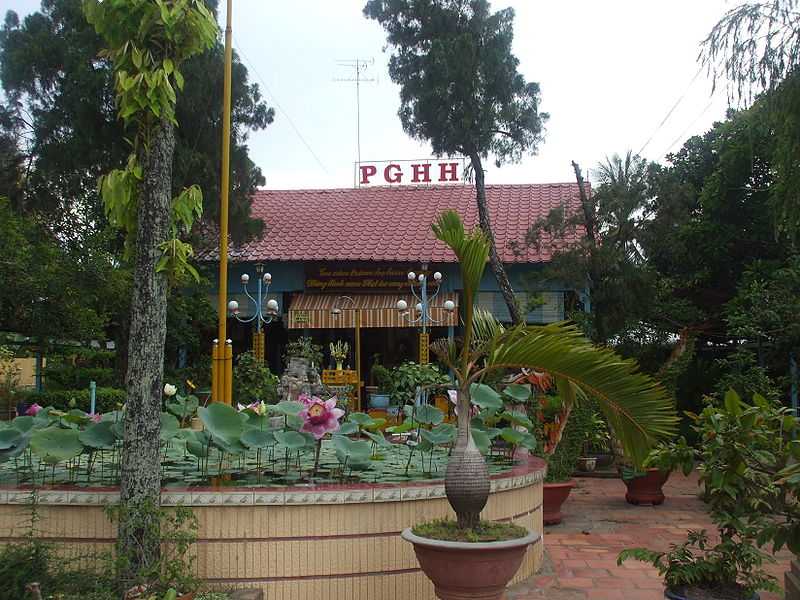 The Hòa Hảo religion, founded by Huỳnh Phú Sổ (called as 'Buddha Master' in the Vietnamese language), is based on Buddhism and it is believed that the followers of this religion are destined to protect humankind and the Vietnamese nation from suffering. A unique and essential characteristic of this religion is that it emphasizes internal faith and aiding the underprivileged than holding external ceremonies and performing rituals. Food offerings, elaborate funeral and wedding customs, and divination services are further discouraged among Hòa Hảo followers. Instead, encouragement is made to help the needy over spending money on these rituals.
A plain brown cloth is used as an altar by families to pray at their home and flowers, incense, and freshwater are the only things used for worship. Further, if a person is not at home, then they can face towards the west to say their prayers to Buddha. Hòa Hảo followers are expected to be present for the communal services on 1st and 15th of every lunar month and also for other Buddhist holy days.
Hinduism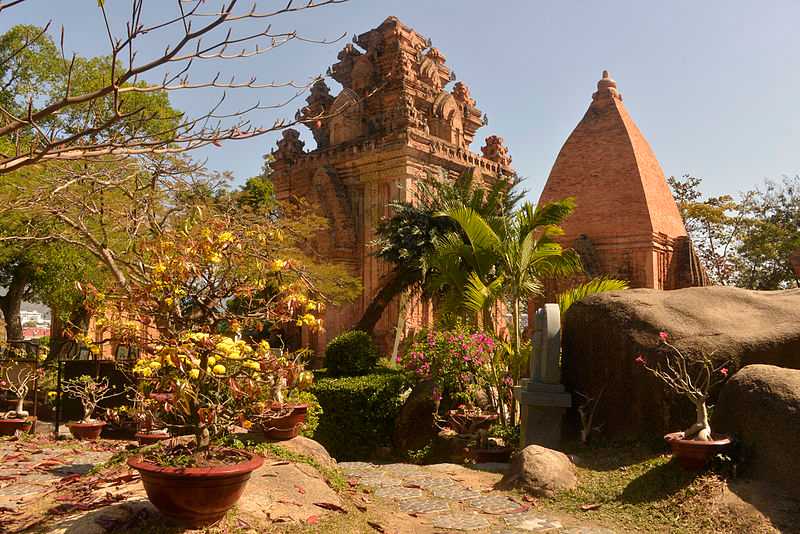 While Hinduism is not among the 15 religions recognised by the Vietnamese government, there is a large community of about 85,000 Hindus residing in Vietnam. Among these, a majority are Balamon Cham Hindus, living in Ninh Thuan, and Binh Thuan provinces of Vietnam. Cham Hindus believe that the sacred bull, called Nandi, comes after their death to take their soul to the holy lands of Indi. Kate festival is a prominent festival celebrated by Cham Hindus here, for three days during the beginning of October.
Ho Chi Minh City is home to a significant number of Indian (Tamil) Hindus and the Mariamman Temple located here is devoted to Hindu goddess Mariamman and known for its miraculous powers.
Islam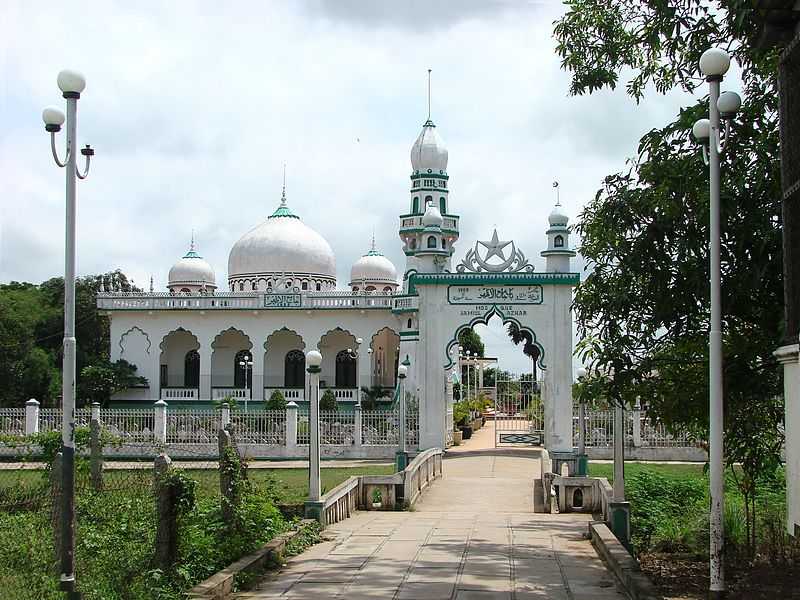 Islam as a religion in Vietnam is practised mainly by Cham ethnic groups, though a community with mixed racial origins also identify themselves as Cham and practice Islam. A majority of the Muslims in Vietnam belong to South Central Coast, though there are some Muslims that are residents of Ninh Thuận Province, Bình Thuận Province, Ho Chi Minh City, and Mekong Delta region. It is also observed that Muslims have an extremely low attendance rate in school and universities. Further, Muslims do not suffer much harassment in the country despite Vietnam's communist atheist policy, and there is a Muslim district and five mosques in Ho Chi Minh City itself.
Other Religions in Vietnam
The other religions practised in Vietnam that have relatively fewer followers constitute Bahá'í Faith and Judaism.
1. Judaism
The arrival of Jews in the country can be traced back to the late 19th century during the French colonization. At that time, approximately 1,000 Jews were scattered across Saigon,
Haiphong
,
Hanoi
, and Tourane (now
Danang
) regions of French Indochina (which included Vietnam,
Cambodia
, and
Laos
). But with the implementation of anti-Jewish laws, many chose to leave the country due to the oppression and discrimination they faced in the country. This is the reason for the significantly low population of this religion in Vietnam.
2. Bahá'í Faith
Established in 1954 in Saigon, Bahá'í Faith had initially gained about 20,000 followers despite the ongoing war. But due to restrictions on practising religion under the communist government, the followers consequently simmered down. But now, after gaining legal recognition in 2007, it is said that the faith has gained at least 8,000 followers.
Despite being a communist country, religion in Vietnam is one of tolerance and acceptance. The Constitution of the country gives the citizens the freedom of worship and thus, you will find various holy places of different religions scattered throughout the country.