The languages of
Vietnam
 will allow you to experience Vietnam's rich tradition in an authentic way. While Vietnamese is the singular official and national language of the country, there are 110 officially recognized dialects and languages spoken in Vietnam, maintaining the vast linguistic diversity of the country. Minority languages include Tay, Muong, Cham, Khmer, Nung and H?Mong and foreign languages such as Chinese and French are also widely understood.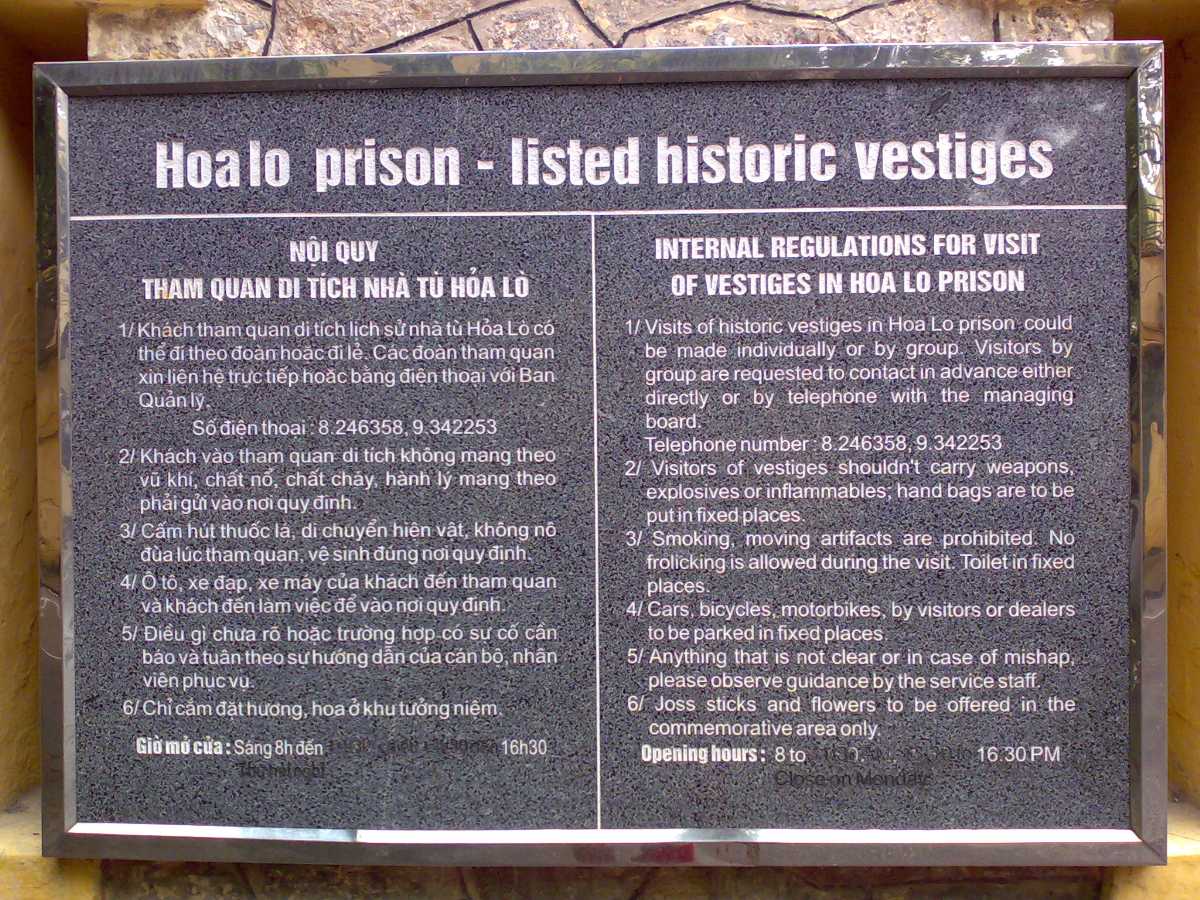 What's the National Language of Vietnam?
Spoken by 75 million people as their native language,
Vietnamese is the national and official language of Vietnam
. It belongs to the Austro-Asiatic family and uses the Chu nom script. The language is divided into three dialects: Northern (spoken in and around
Hanoi
), Central (
Hue
) and Southern (
Ho Chi Minh City
). It borrows heavily from Chinese and English and is written in the Latin alphabet with additional diacritics to signify tones and inflexions. Some of the common phrases and words that can come in handy are:
Hello
= Xin Chao (Sin chow)
How are you?
= Ban Khoe Khong (Ban Kwe Khom)
Thank you
= Cam on (kahm uhn)
Sorry
= Xin Loi (Sin Loy)
No Problem
= Khong co gi (Khong koh zi)
Goodbye
= Tam Biet (Tarm Byeet)
No, Thank You!
= Khong! Cam On (Khom, kahm uhn)
Can you speak English?
= Ban noi tieng anh duoc khong? (Banh noi thien an durkh khom)
How old are you?
= Ban bao nhieu tuoi (Ban ban nyew twoi)
I am __ years old
= Toi ___ tuoi (toy ___ doyy)
What is your name?
= Ten ban la gi?  (Ten bang la zi)
My name is ___
=  Ten toi la ___ (tên tôi là___)
Where is the taxi rank?
= Taxis o dau? (Taxis urh dauh?)
Where is the ATM?
=  May rut tien ATM o dau? (May root tien ATM urn dole)
Read more about
Common Vietnamese Phrases
.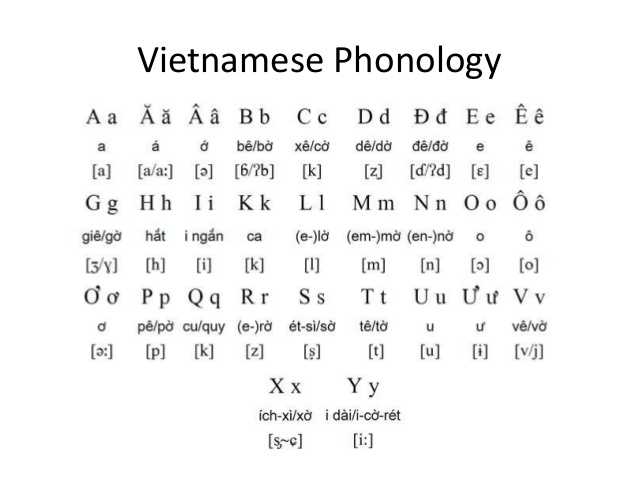 Tay, A Minority Language from Northeastern Vietnam
Tay is a language spoken by 1.7 million Vietnamese people, and belongs to the Thai family of languages. The language is spoken all over the world, especially in parts of
Laos
,
Cambodia
,
India
, Myanmar and
China
. In northeastern Vietnam, the Tay ethnic group are mainly farmers who cultivate rice and make handicraft items. Literacy in their own language is quite low among them around 5% or less. Tay is divided into several regional dialects that slightly vary from one another; in Vietnam, this forms a continuum till China.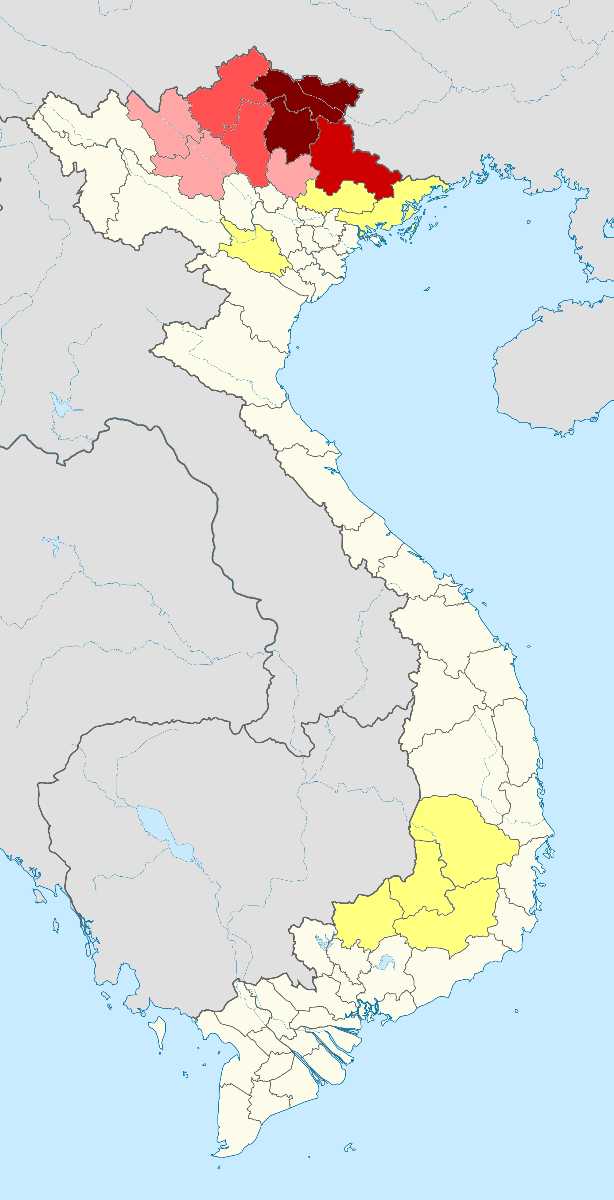 Cham, a historic language of Vietnamese royalty
The Cham language was spoken in the Kingdom of Champa in central Vietnam, which existed around the 2nd century AD. It belongs to the Malayo-Polynesian branch of the Austronesian family and is noteworthy for being the oldest-attested Austronesian language. It's spoken by about 79,000 people in Vietnam and 204,000 in Cambodia and is also used in small pockets of
Thailand
and
Malaysia
. The language is divided into two primary dialects: Western and Eastern. While western Cham is prevalent in Cambodia and the neighbouring Vietnamese provinces of An Giang and Tay Ninh, eastern Cham is spoken in southwest Vietnam.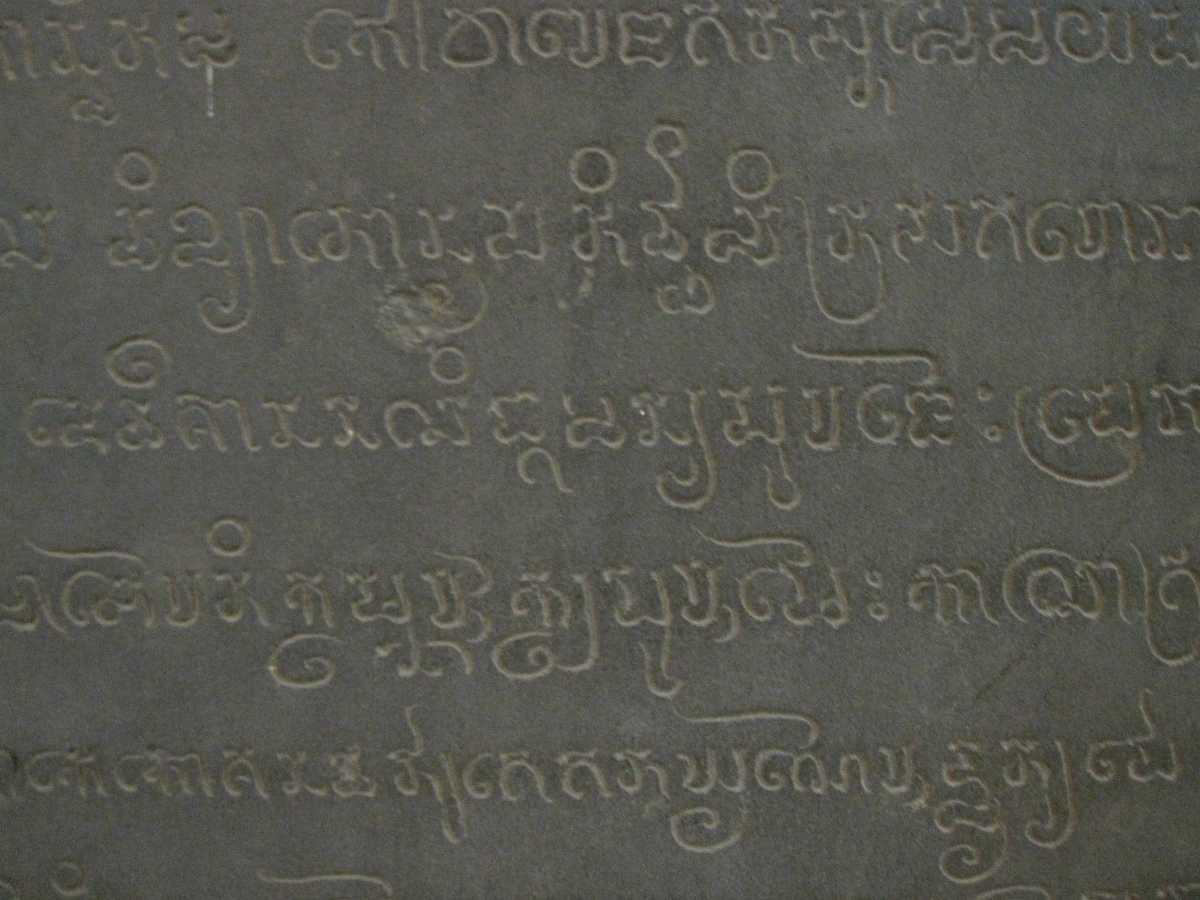 Khmer, the Official Language of Cambodia, Vietnam's Neighbour
Khmer, the official language of Cambodia finds its home even in parts of Vietnam, where over a million people of the Khmer Krom community know it. It's a member of the Austroasiatic family of languages, emerging out of the Khmer Empire of 9th century AD. Khmer Krom translates to Lower or Southern Khmer since the Vietnamese land (Mekong Delta and Saigon) within which it is spoken was once the southernmost tip of the empire.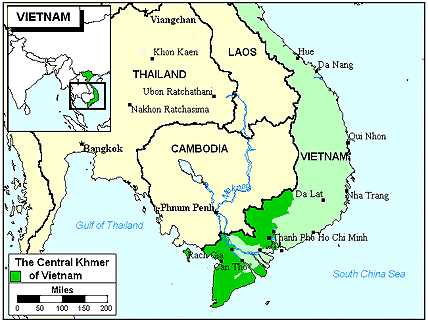 Muong, a Mountainous Language in Vietnam
Muong is an Austroasiatic language spoken by the Muong ethnic group of Vietnam. It's concentrated in the tribal households in the mountainous regions of
Hoa Binh
and Thanh Hoa, and is very similar to Vietnamese, differing only perhaps in showing far less Chinese influence. Muong has all the six tones of Vietnamese but uses a modified alphabet with more consonants than the latter. The language also has rich literature such as the epic Te t'c te 'ác (Giving birth to the Earth and the Water).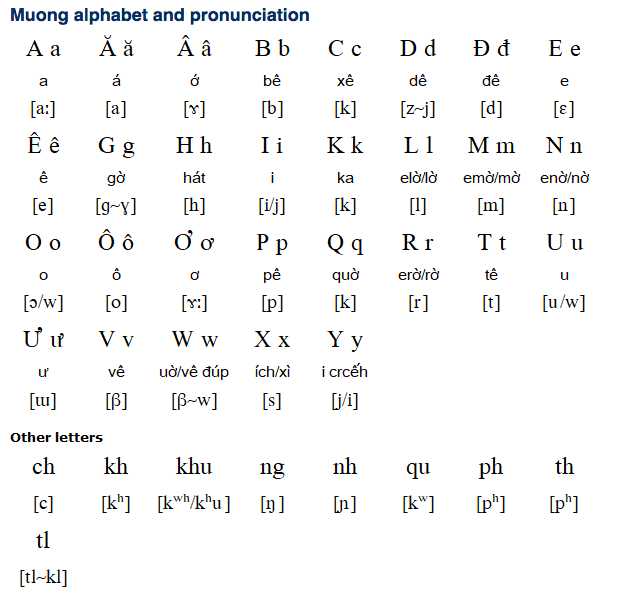 Other Vietnamese Languages You Should Know About
Nung
Nung is a Tai-Kadai language spoken in northern Vietnam, especially in the provinces of Cao Bang and Lang Son. It's used by 969,00 people, primarily by the namesake ethnic group.  Much like other minority languages, Nung too has a number of varieties, of which the most popular is Nuang Phan Slinh. The ethnic group survives on agriculture, handicrafts, carpentry and iron forging. Literacy among this group is also low, at about 5%.
Hmong
The Hmong language is a part of the Hmong-Mien family of languages, spoken in southern China, Laos and Thailand in addition to parts of Northern Vietnam. It may belong to the wider category of Sino-Tibetan languages, but this is a contested claim. Hmong has been grouped into the Laotian varieties (Hmong Daw, Mong Njua), Sinicized Miao (Hmong Shua), and the Vietnamese varieties (Hmong Do, Hmong Don).  Although the various dialects are mutually intelligible, they differ widely in pronunciation and the extent of Chinese influence.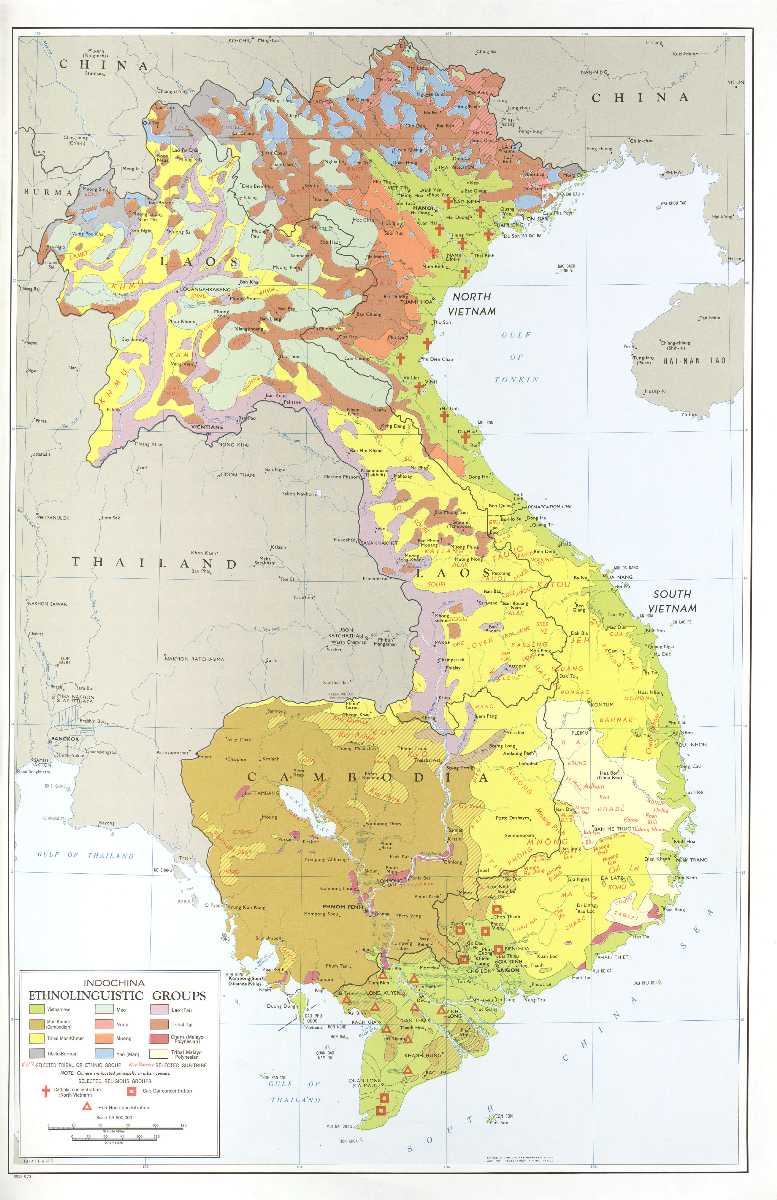 That's all for a beginner's introduction to the Languages of Vietnam, and these are only 5 of the 100-odd languages spoken in the country. Languages are closely linked to the history of a place, and reading just a little about some of the popular tongues can offer some fascinating glimpses into Vietnamese diversity. After all, a holiday is all about expanding your horizons and submerging yourself into the local culture, so that you come back with some beautiful memories.