Locally known as 'Pasar Malam', the night markets in Langkawi are at the heart of a tourist experience here. They are held every day of the week at a different location and offer shopping and eating experiences, unlike anywhere else.
You can buy all sorts of items like watches, sunglasses, wallets, paintings, and knockoff items at throwaway prices. You can also get authentic local cuisine like Pisang Goreng, Nasi Ayam, Nasi Lemak and fried noodles under one roof. There isn't always proper seating, but the fun of these markets is in the hustle and bustle of local life.
1. Ulu Melaka Market
This market consists of over 40 different stalls selling a variety of items like clothing, jewellery, and plenty of fresh food. You can munch on piping hot Ayam Goreng (a Malaysian form of fried chicken) while browsing the stalls for less than MYR 5 per person. During fruit season, this is one of the night markets in Langkawi that has a fantastic array of durian dishes that are unique to Malaysia. Ulu Melaka Market is set up at Jalan Makam Mahsuri Lama in Ulu Melaka every Monday evening.
Timings: 5:30 PM to 10:00 PM every week on Mondays
Location: Jalan Makam Mahsuri Lama
2. Kedawang Market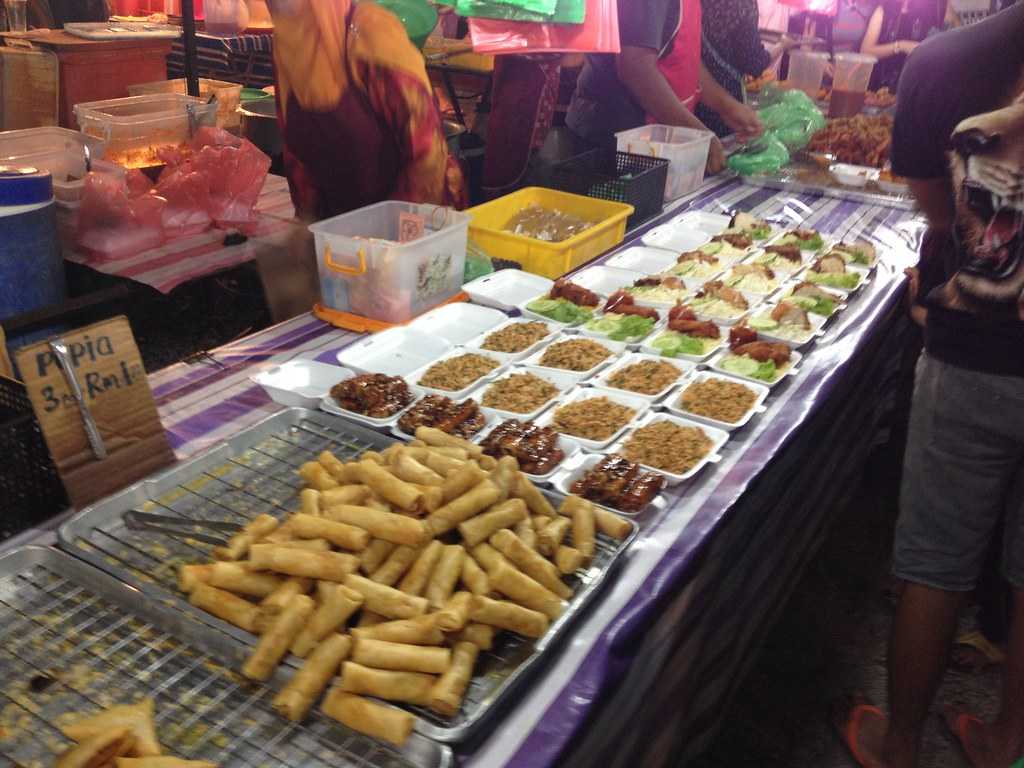 Taking place every Tuesday, Kedawang Market is better known for its food than its other products. Among some of its must-try local delicacies are generous helpings of Nasi Lemak (coconut rice with fried fish) and Ikan Bakar (charred fish). This night market in Langkawi encourages you to bring your own containers for food, and the eco-friendly stall owners would fill it up. 
Timings: 5:00 PM to 10:00 PM every week on Tuesdays
Location: South of Langkawi International Airport near Pantai Cenang.
3. Kuah Night Market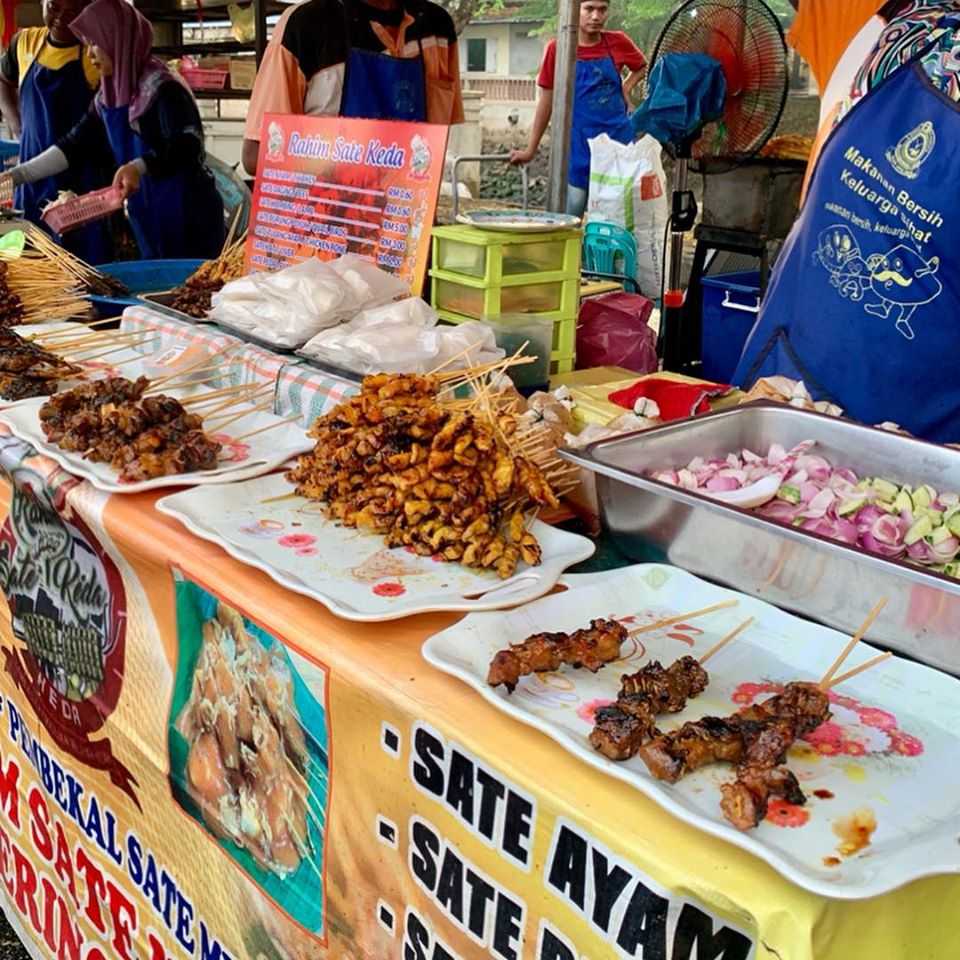 Since it is located near the footfall-heavy Kuah Jetty, Kuah Night Market is one of the more budget-friendly night markets in Langkawi. It has plenty of food stalls apart from local cuisine that sell items like beef burgers surprisingly priced at MYR 1.5 only. You can find beautiful local batik clothing such as sarongs and tops along with raw textiles here. 
Timings: 5:30 PM to 10:00 PM every week on Wednesdays and Saturdays
Location: Kuah Jetty 
4. Bohor Temoyong Night Market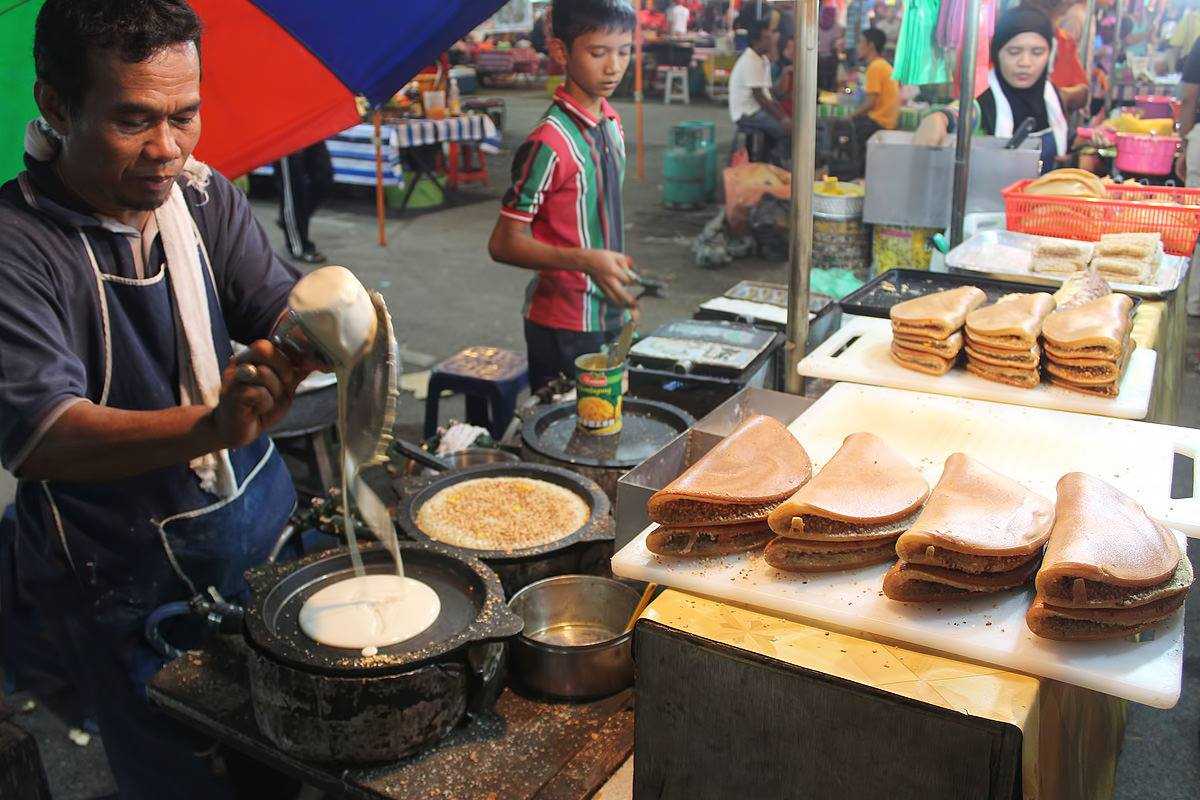 There are over 50 stalls cramped together in this open night market in Langkawi serving hot, fresh food through the night. Try some of the unique delicacies like boiled squid with rice in sweet coconut milk and the fresh mango shakes here. Apart from food, there are dozens of stalls selling sunglasses, bags, and budget phone accessories too. 
Timings: 5:00 PM to 10:00 PM every week on Thursdays
Location: Kampung Temoyong, Pantai Cenang
5. Air Hangat Night Market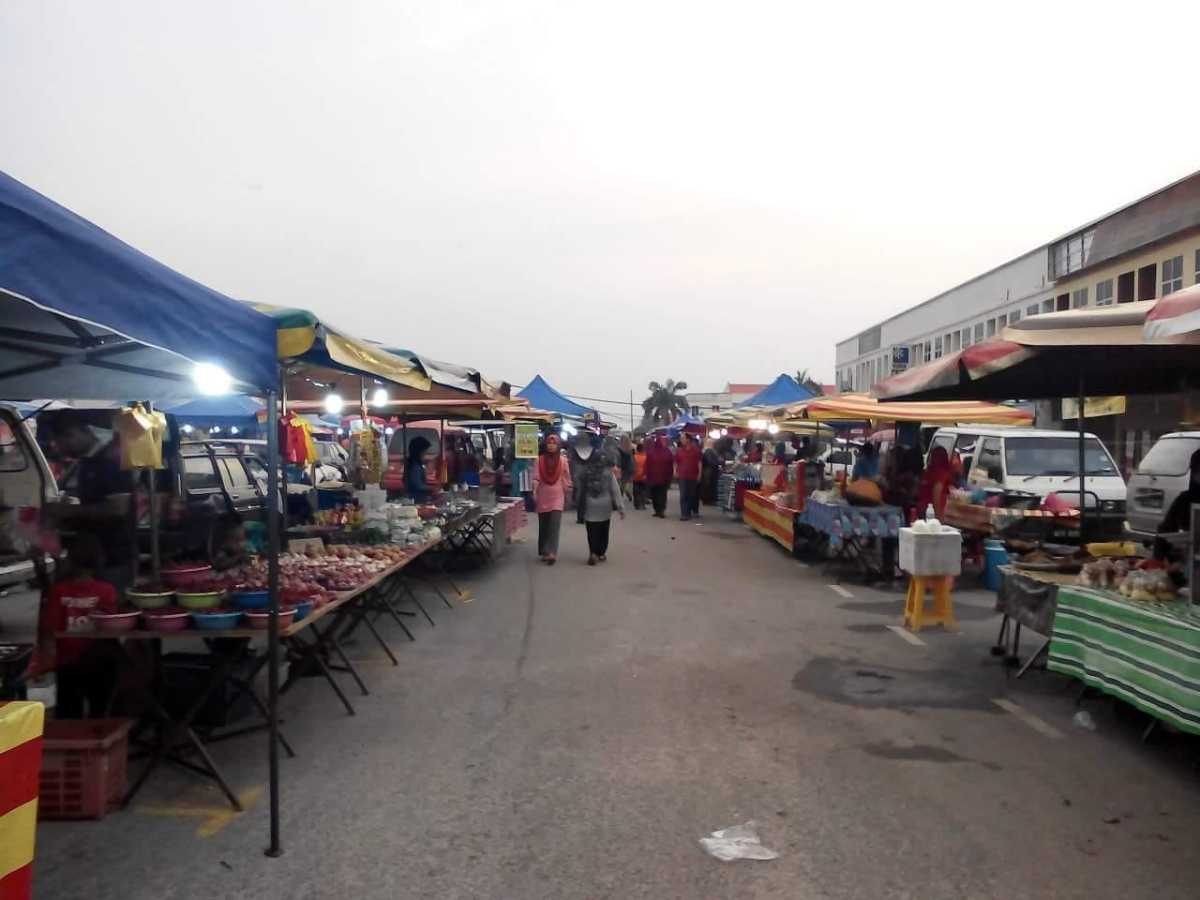 Air Hangat, also spelt as Ayer Hangat, is a cultural complex located north of Kuah Town. During the day, it is known for its cultural activities and its natural saltwater hot springs, but on Friday nights, the wide spaces transform into one of the most indulging night markets in Langkawi. Try the sizzling dishes like nasi kerabu (Malaysia's unique blue rice) and beef rendang. 
Timings: 5:30 PM to 10:00 PM every week on Fridays
Location: Padang Lalang near Air Hangat roundabout
6. Bayas Night Market
Although this market is slightly small-scaled than its other weekday counterparts, Bayas Night Market offers enough culinary options to make it worth a trip. You can pick up some fresh fruits here as well. Try out the chicken Satay and Murtabak and wash it down with fresh fruit juice or matcha tea. 
Timings: 5:00 PM to 10:30 PM every week on Fridays
Location: Kampung Perana
7. Padang Matsirat Night Market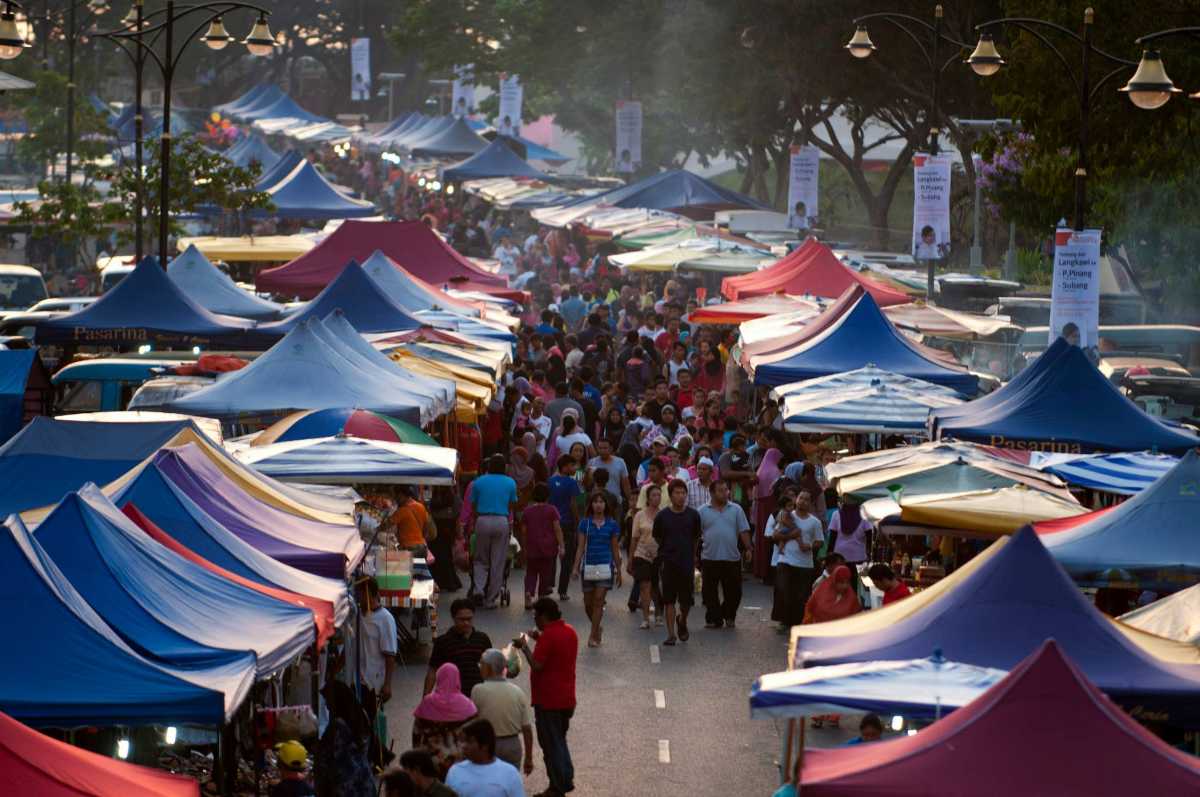 This market can be found near a popular Langkawi landmark called Beras Terbakar, which means 'Field of Burnt Rice'. The stalls are packed with knockoffs and trinkets like fridge magnets, cheap t-shirts, jewellery and more. In terms of food offerings, you can opt for delicious grilled food like satay, Ikan Bakar, and skewers to be enjoyed.
Timings: 5:30 PM to 10:00 PM every week on Sundays
Location: Beras Terbakar
Tips While Visiting Night Markets in Langkawi
Due to the large crowds at these markets and cases of pick-pocketing, it's advisable to keep an eye on your belongings. Try not to carry more than you require to the market and if you must carry a bag, try to wear it in front instead.
The local markets are a cash-friendly economy, so it isn't likely that they would be accepting payments by card here. Try to withdraw enough money beforehand for eating dinner and additional expenses.
Sometimes the food will have been resting for long periods since being prepared, so feel free to ask for a fresh batch at the stall.
With a market to explore every day of the week, the night markets in Langkawi are a fantastic opportunity to soak in local experiences. What better way to explore this magnificent island?