Langkawi has only one airport to fly in or out of the country - the Langkawi International Airport. It is situated at Padang Matsirat in the main island of Pulau Langkawi and is owned by the Malaysian Government. The airport handles both domestic and international flights and serves the archipelago of Langkawi and the small island of Perlis. It is one of the two airports in the state of Kedah, the other being Sultan Abdul Halim Airport in Kepala Batas.
Routes and Flights
At present, Langkawi International Airport offers
direct flights to three international destinations
- Doha, Singapore, and a seasonal charter to Birmingham, Manchester. The flight to Doha makes an intermediate stop at Penang but is not allowed to drop off or pick up passengers from there. The domestic destinations connected from Langkawi are Kuala Lumpur-International, Kuala Lumpur-Subang (domestic), Penang and Johor Bahru. Other than that, there are connecting flights to major capitals of Asia and abroad which make a stop at Kuala Lumpur International Airport in between. 
Major Airlines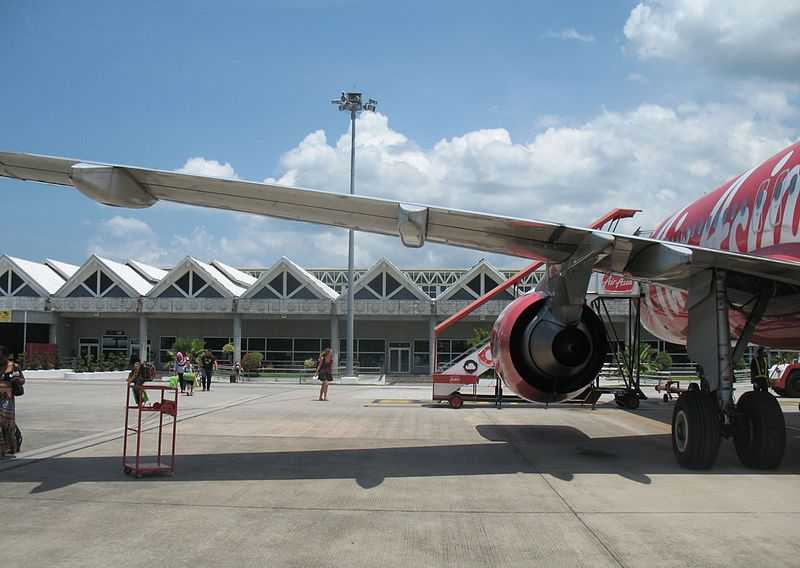 There are seven major airlines operating at Langkawi Airport around the year. 
1. AirAsia - KL International Airport, Singapore, Penang, Johor Bahru
2. Malaysia Airlines - KL International Airport
3. Malindo Air - KL International Airport, KL-Subang
4. Berjaya Air - KL-Subang
5. Firefly - Penang, KL-Subang
6. Qatar Airways - Doha
7. Scoot - Singapore
The seasonal charter to Birmingham is offered by TUI AG, the Anglo-German travel and tourism company.
Distance from Main Points in Langkawi
Pantai Cenang: 8 km
Pantai Tengah: 9.3 km
Pantai Kok: 6.6 km
Burau Bay: 17.3 km
Gunung Raya: 23.3 km
Kuah: 15.8 km
Langkawi Wildlife Park: 24.5 km
Lounges
The Langkawi international airport departure has a Plaza Premium Lounge outside the secured area. The lounge has facilities like toilets and showers, charging stations, newspapers, books and magazines, and food and beverages. The cost of using the lounge for two hours is around MYR 185. The secured area also has a separate departure lounge which is exclusively for departing passengers. The domestic departure area has a small cafe which serves snacks and hot and cold beverages. 
Transportation to and from Langkawi Airport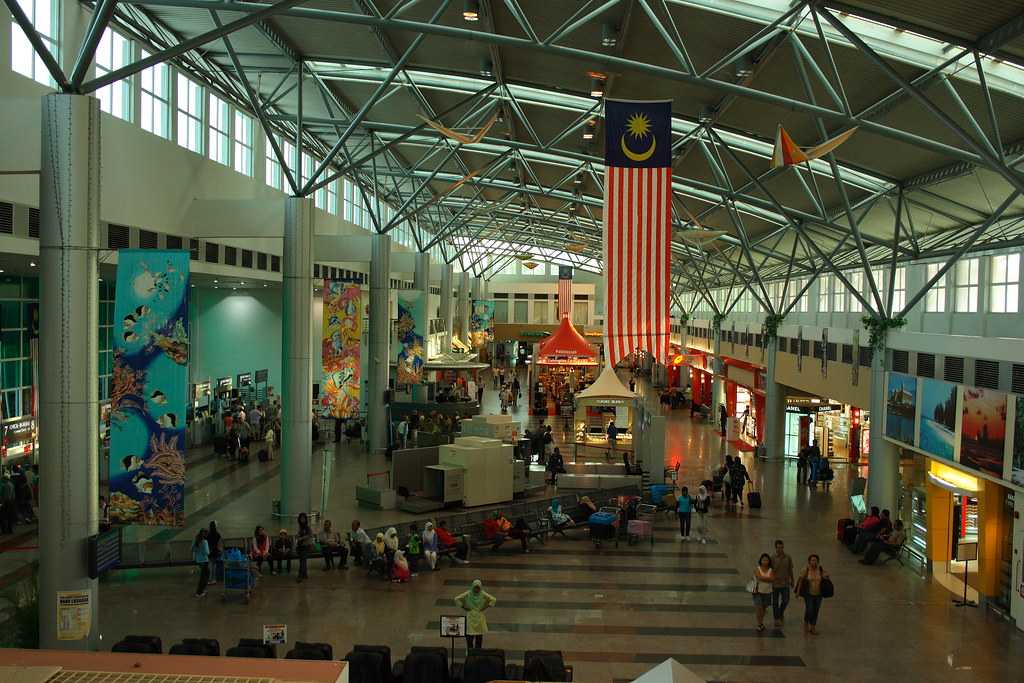 The island of Langkawi has no public transportation options. So, the only way to get around is by cabs or by hired car. There are prepaid taxi counters lining up in the arrival hall near the terminal exit and baggage belt. Fixed rates to the important locations on the island are mentioned in printed on posters at the counters. Get yourself a coupon at the counter and exit the gate to reach your vehicle near the taxi stand. There are also several car rental companies operating out of Langkawi, like Avis, Budget, Europcar, Hertz, and Sixt. You can book an airport transfer beforehand with any of these companies.
Shopping
Langkawi International Airport has quite a few duty-free shopping stores that you can visit. Although most of the items are available island-wide, there is no harm in doing some window shopping at least if you have time on your hand. There is a large store that sells perfumes, cosmetics, toiletries, and t-shirts branded with the Langkawi logo. There is another shop with Plaster-of-Paris models that sells Langkawi's iconic symbol, the golden-brown eagle in different sizes. Other than these two, there are liquor and tobacco shops, clothes and cosmetic shops, and many smaller stalls selling souvenirs and gift items. 
Food and Dining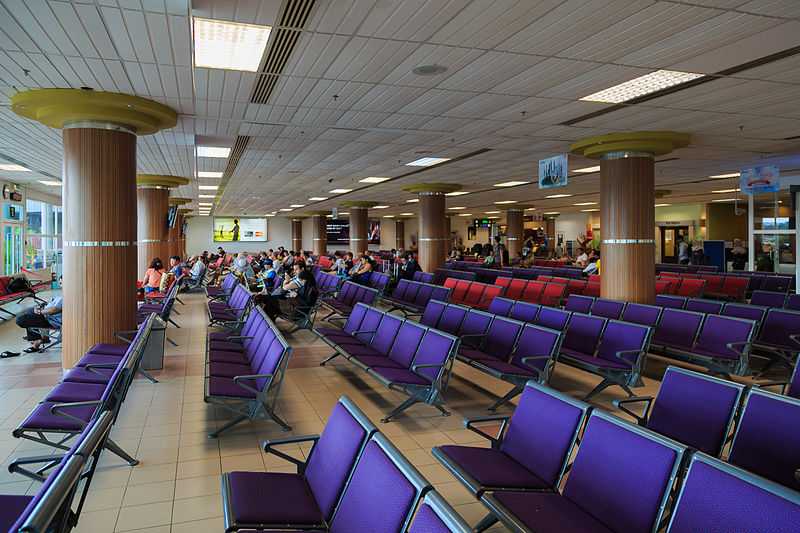 Other than the lounge areas, the two popular eateries at Langkawi airport are Starbucks and MarryBrown. There are also Kenny Rogers, Costa Coffee, Burger King and Polo stalls. Sandwiches, burgers, wraps, noodles, chicken and rice bowls are some of the most-bought items here, along with coffee and cold drinks. The shops in the Plaza Premium Lounge area serve local dishes like nasi lemak, Hainanese chicken rice, and Ipoh hor fun soup. 
Other facilities
Langkawi International Airport has ATMs of Al Rahji and Maybank in the arrival section.
Maybank has a currency exchange counter that operates between 9:15 AM to 4 PM from Monday to Friday. 
There are public phones and washrooms all around the airport. You can use public phones using your credit card, local coins or calling cards. 
Opposite to Maybank foreign exchange counter is a Tourist Information Center in the arrival area. Here you can get free maps and brochures on the top attractions of Langkawi.