World-famous for its pristine and exotic beaches, lush rainforests, and colourful nightlife, Langkawi is one of the top destinations for adventure and exploration. Besides so many adventure activities and beach-strolling, Langkawi has, even more, to offer with its lively and happening bars. Here's a list of pubs and bars in Langkawi you can visit on your next holiday!
1. Pantai Cenang Beach Bars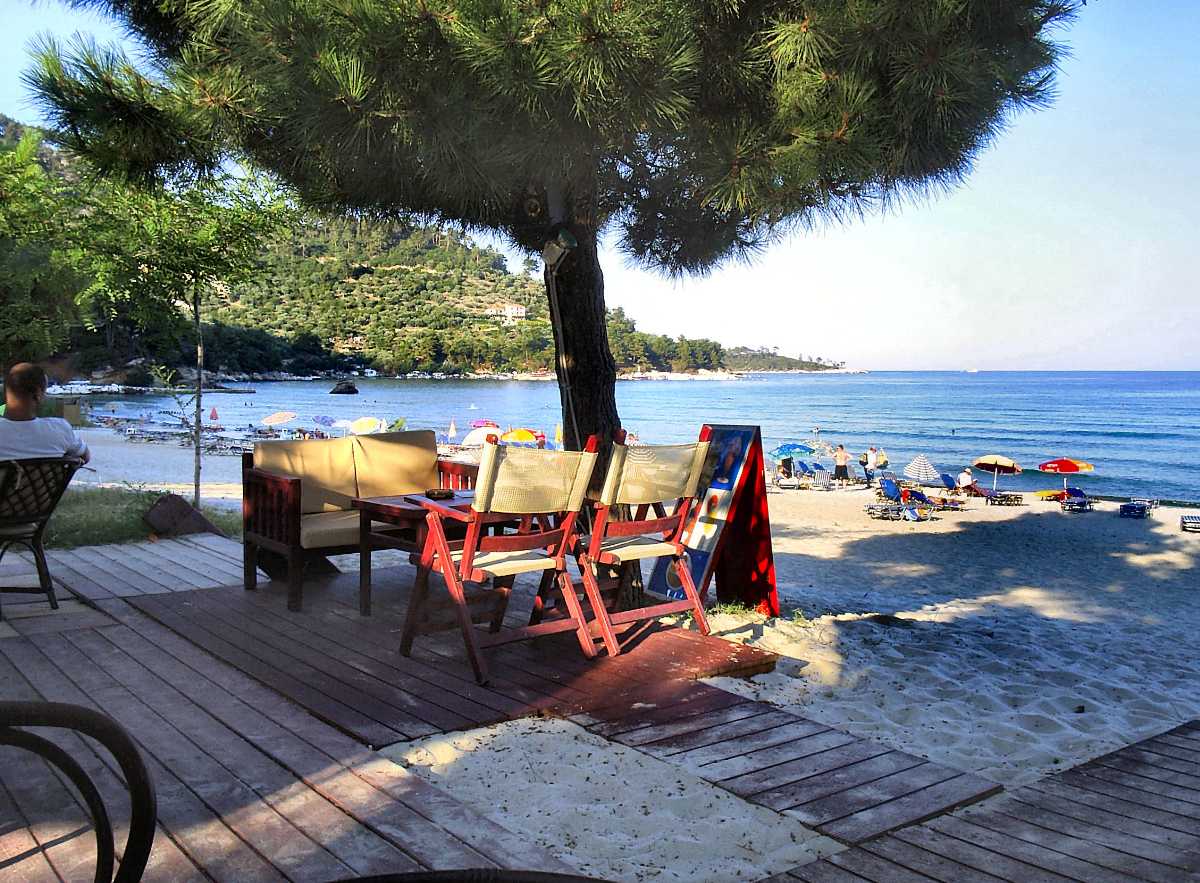 What's better than sitting on the beachfront, sipping your favourite cocktails, having delicious food - all the while looking at the waves go up and down in the moonlight? Many beach bars Langkawi on the Pantai Island offer a view of the Andaman Sea. Some of the must-visit beach bars include Mali Mali Beach Bar, Kalut Cafe and Bar, and Ah Chong Beach Bar Cafe. You may also spot some fire shows and live bands at some of the bars.
Address: Jalan Pantai Cenang
Must-try: Chicken wings, Burgers
2. D'Reef at The Cliff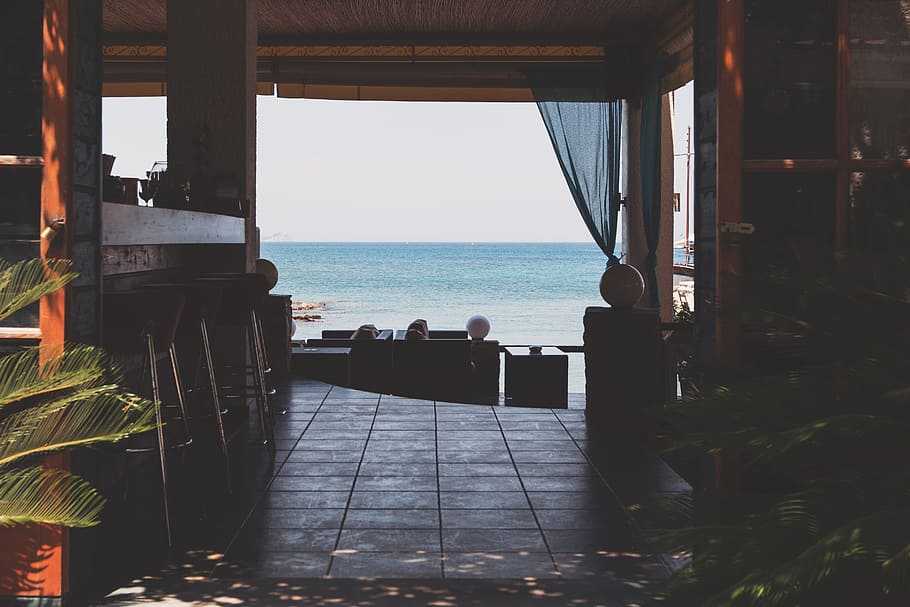 As the name suggests, the bar rests atop a cliff and offers a mesmerizing panoramic view of the sea. The place has a sophisticated and quiet ambience, and the bar is stocked with ample choices ranging from house wines to whiskey, cognac, beer, and vodka. The mixologists at D'Reef are known for making their signature cocktails including Cliffquiri (Banana, coconut rum, lime juice, crème de banana, and peach syrup), The Cliffhanger (rum, peach syrup, orange, lime juice, and pineapple), and Hang On (Vodka, mango juice, orange juice, lime juice melon, and sugar syrup).
Address: 63 & 40, Jalan Pantai Cenang
Must-try: Irish whiskey, Cognacs, Honey-roasted chicken wings, seafood platter, fried popiah
3. Yellow Cafe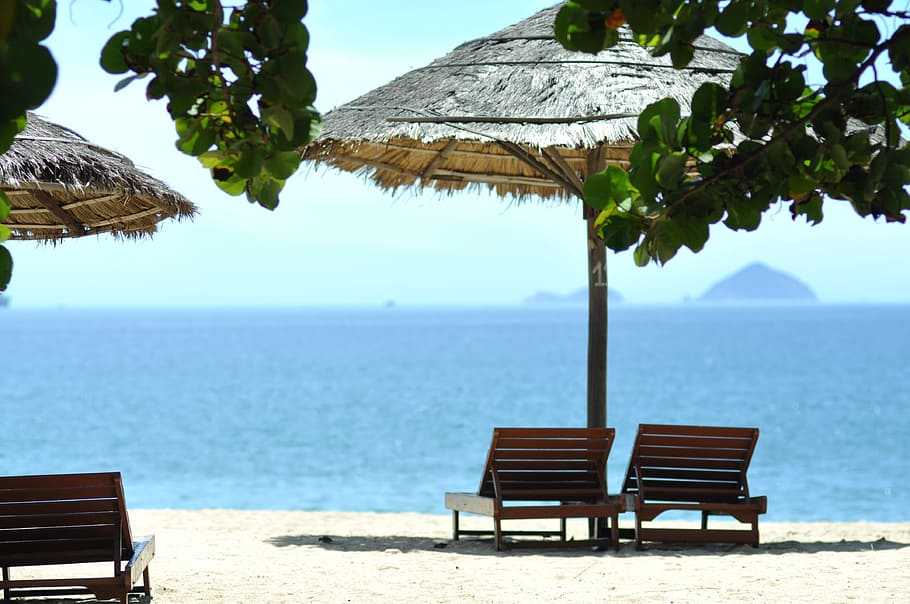 A lively beachfront cafe in Langkawi, Yellow Cafe serves an eatery during the day and turns into a bar at night. The place is divided into three sections - the Cocktail Bar with large lounge sofas, the Steak House restaurant is an indoor section housing wooden furnishings, and the Beach Front Lounge with hammocks and bean bags. Open till 1 AM; you can enjoy a tropical cocktail while listening to salsa or reggae, in an overall hippie-like ambience of this place. This is one of the bars in Langkawi that offers happy hour deals from 6:00 PM to 8:00 PM. 
Address: Jalan Pantai Tengah, Jalan Pantai Chenang, 07000
Must-try: Satay sticks, Croque madame, chicken wings, steaks, pasta, and pizzas
4. The St. Regis Bar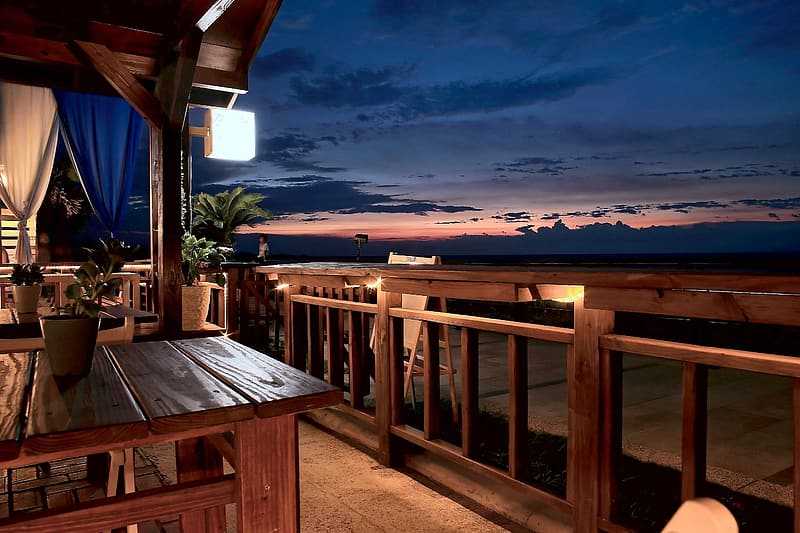 Offering a plethora of premium wines and whiskeys on its menu, the St. Regis Bar at The St. Regis Langkawi is one of the luxurious bars in Langkawi. The place is filled with natural lighting and decorated fossilized wooden bar tables to offer a premium experience. You can also avail happy hour benefits from 6:00 PM - 7:00 PM and 8:00 PM - 11:00 PM.
Address: The St. Regis Langkawi, Jalan Pantai Beringin
Must-try: Lang Mary (Bloody Mary, lemongrass, pandan, and tamarind), the 400 (rum, lime juice, orgeat syrup, ginger beer, and Angostura bitters), the 55th & 5th (champagne, strawberry puree, crème de cassis and lime juice)
5. The Verandah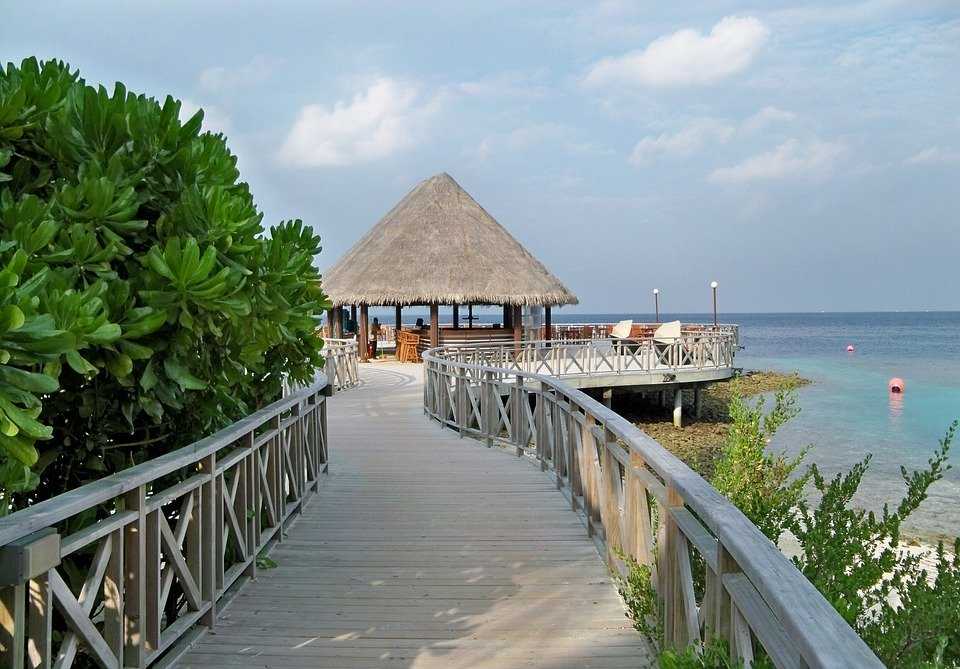 Boasting a mix of Malayan architecture and British colonial style with premium interior with shiny chandeliers on high ceilings, tall pillars, and big luxury lounge sofas, The Verandah is one of the upscale bars in Langkawi on our list. Situated in The Danna Langkawi, one of the topmost luxury resorts in Langkawi, The Verandah offers a breathtaking view of the sunset. You can visit The Drawing Room built inside the establishment, where you can choose from over 200 wine labels and smoke a premium cigar. The place opens at 5:00 PM, with happy hours from 5:00 PM - 7:00 PM and 10:30 PM - 1:00 AM.
Address: The Danna Langkawi, Jalan Pantai Kok, Telaga Harbour Park
Must-try: Caesar Salad with marinated King Prawn, Murgh Makhani, Baked Lobster Thermidor
6. The Sunset Deck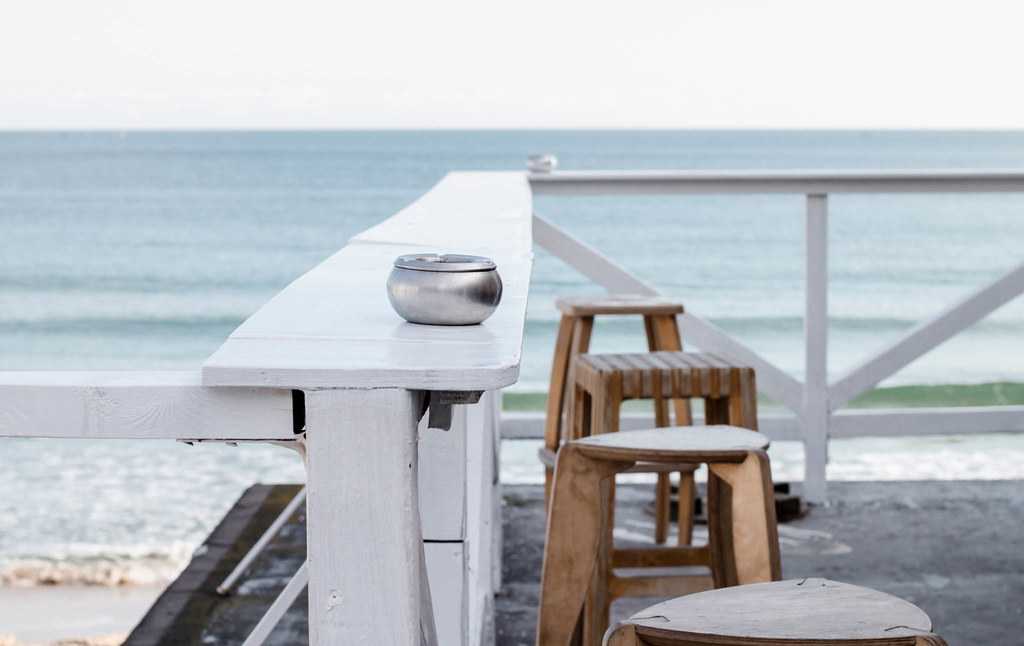 With an outside seating on a wooden platform, surrounded by coconut and palm trees, The Sunset Deck is an apt name for this nightlife venue in Langkawi. Housed in the Bon Ton Resort Langkawi, their menu offers classic cocktails with a twist of Langkawi, made with high-end whiskeys, daiquiris, margaritas, and brandies. You can also enjoy house wines, including Chardonnay and Merlot, at the establishment. The place is 15 minutes away from the Langkawi International Airport and is relatively more expensive than the other bars in Langkawi, due to its upscale and posh ambience.
Address: Jalan Pantai Cenang Lot 1047
Must-try: Mezze Plate of Dips, salmon on bruschetta, rock lobster satay, deep-fried calamari with lemon harissa aioli.
7. Rhu Bar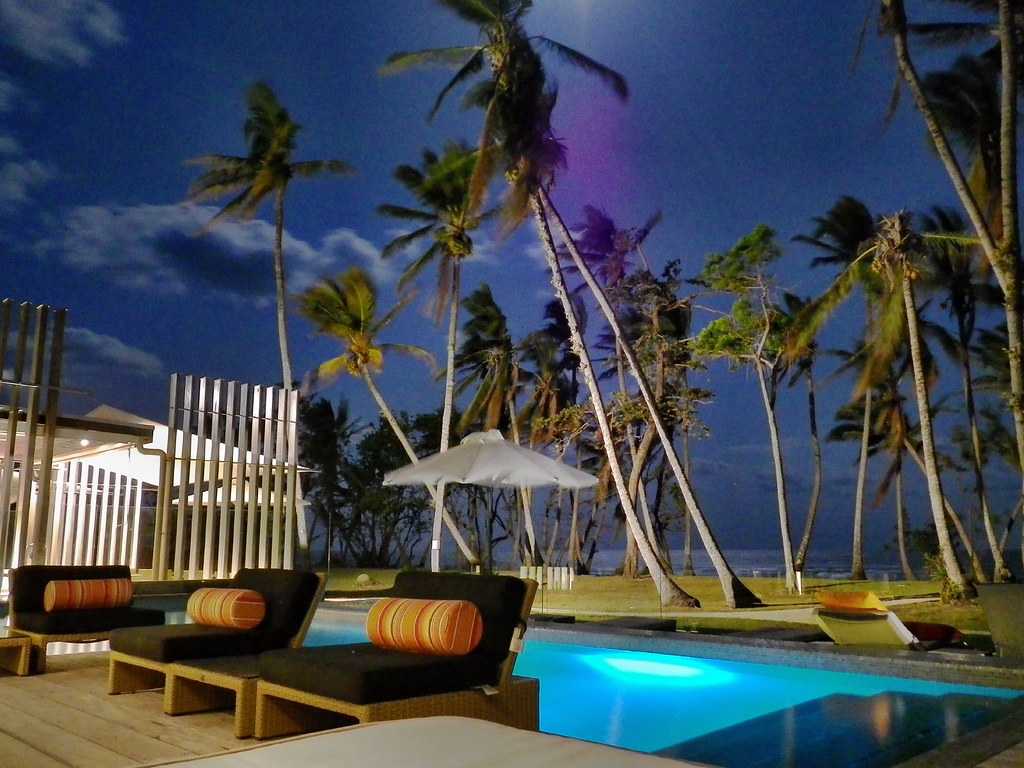 Situated inside the highly luxurious Four Seasons Resort Langkawi, Rhu Bar is one of the middle-eastern inspired bars in Langkawi. You'll hear soothing Arabic tunes all day and night, and you get to choose from a large menu of premium wines, single malts, champagnes, and beers, and delicious seafood, fusion, and continental cuisine at the same time. The place is open from 3:00 PM to 12:00 AM. 
Address: Four Seasons Resort, Jalan Tanjung Rhu, Langkawi
Must-try: Sunset at Rhu and Lime in Coconut cocktails, tuna tartare tacos, mixed seafood, wagyu beef satay sliders
8. Antero Langkawi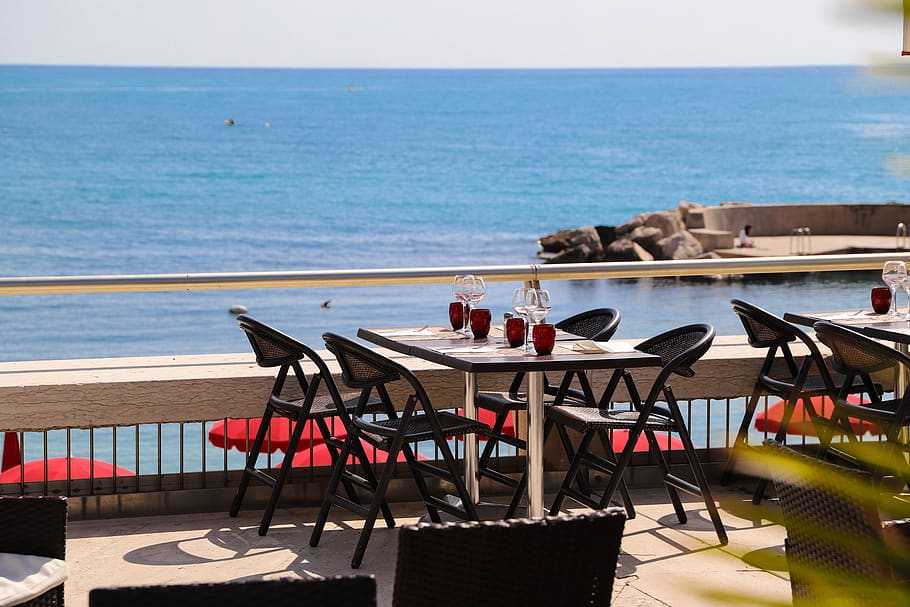 Antero Langkawi offers everything you need for a crazy night. The double-storey bar has a bar on one floor and a dance area on another, where you can move to the beats of island world music, funk blues, reggae, hip hop, house, and EDM played by local artists. If you are into sports, this is one of the bars in Langkawi that has a pool table and live football screening at the huge outdoor screen. There's something special for the ladies at this bar - a ladies' night every Wednesday, where you get free alcohol! The place is open from 12:00 PM to 1:00 AM.
Address: Jalan Teluk Baru, Pantai Tengah, Langkawi
9. Charlie's Bar & Grill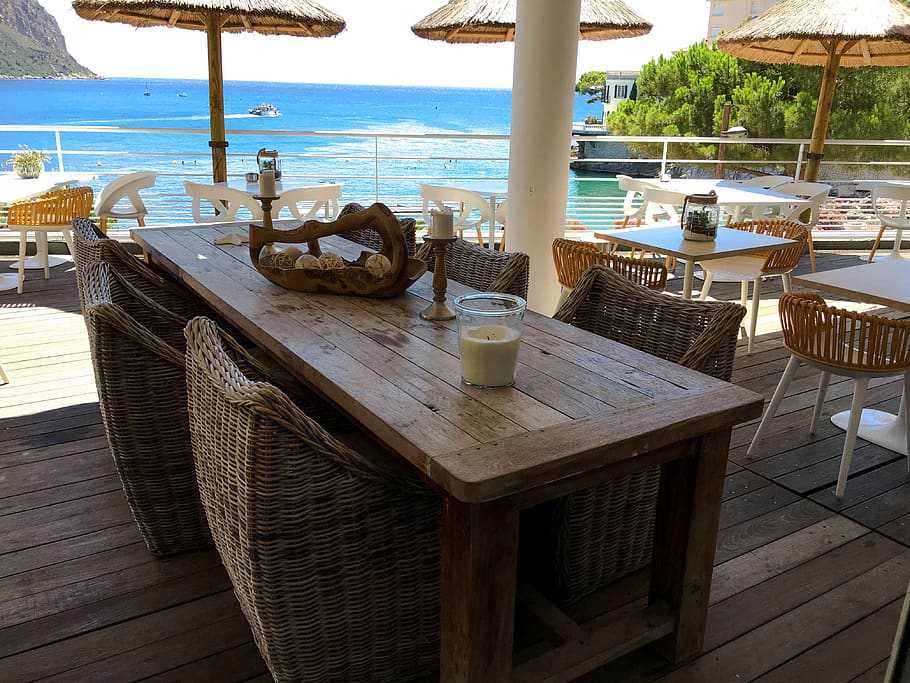 Situated next to the Royal Langkawi Yacht Club, Charlie's Bar & Grill offers a scenic view of the Kuah Bass Harbour and a sunset view that is difficult to find anywhere else in Langkawi. The place not only serves intoxicating exotic cocktails but is also famous for its delicious food. A stairway from the clubhouse leads up to the Bar & Grill that is open on all sides with a roof made of hardened straw. With a tropical yet sophisticated vibe, the place is ideal for a quiet yet mesmerizing night in Langkawi. 
Address: Jalan Dato Syed Omar, 07000 Kuah, Kedah
Must-try: Grilled Rib-Eye Surf and Turf, Prawn cocktail, Ikan Bakar Platters, Yacht Club Platter, Charlie's Fried Rice
10. Chime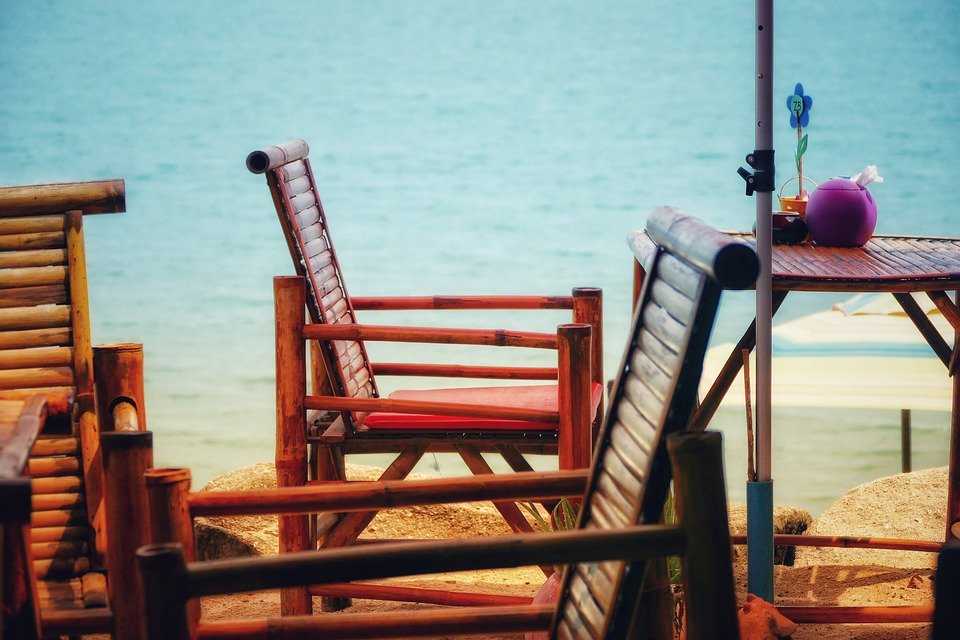 Offering a crimson red interior and cosy lounge sofas, Chime is the perfect place to go for a lively and refreshing time. All sorts of live bands, EDM, reggae, and even contemporary hits keep playing throughout the night. This bar in Langkawi offers both indoor and outdoor seating with transparent curtains, so you can have a clear view of the ocean while sipping on your favourite cocktails or moving to the groovy tunes. The place is open from 6:00 PM to 1:00 AM, and the happy hours are from 6:00 PM to 8:00 PM, when you can buy the drinks at discounted prices.
Address: Century Beach Resort Langkawi, Teluk Nibong
With so many options of bars in Langkawi to choose from and ample choices for the ways to spend your time in the city, make sure you make the most of it! Whether you prefer a hippie vibe or a sophisticated ambience, Langkawi has both for you. Pack your bags, apply your leaves, and set out for a time of your life in Langkawi!