To unravel oneself to the secret sights of the seabed, one must surely try out scuba diving in Langkawi. It is a haven for both experienced and beginners, and there are quite a lot of options when it comes to diving sites. Head to these excellent diving spots in Langkawi to enter into the underwater realm and learning of the life underneath.
Diving Spots in Langkawi
1. Pulau Payar Marine Park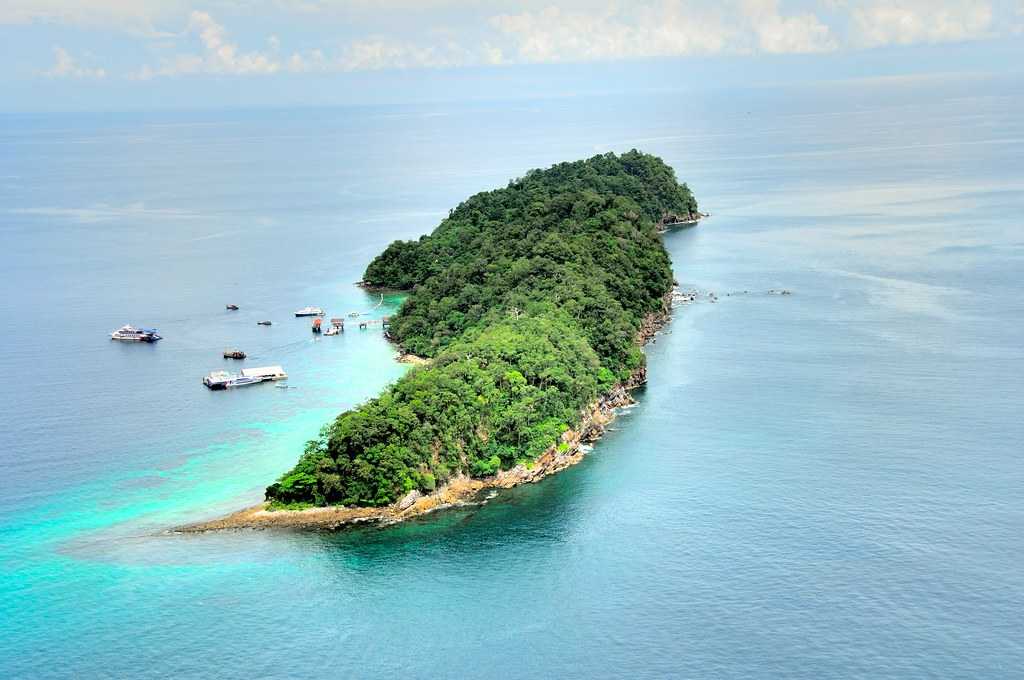 Teeming with some of the most popular sites for diving in Langkawi, Pulau Payar Marine Park is a cluster of islands, located about 30 kilometres from the main island. Consisting of 4 emerald green islands, namely - Pulau Payar, Pulau Segantang, Pulau Lembu and Pulau Kaca, the park is known to abound in coloured corals, so much so that it has the largest number of coral species in the country. Diving, snorkelling, swimming and sunbathing are popular activities here and attracts hordes of tourists all year round.

The currents at Pulau Payar are mild, and divers can spot clownfishes, barracuda and reef sharks easily and also get delighted by the beautiful sea-life concentrating around sunken fishing boat wrecks which can be seen in shallow water itself. That being said, it is an ideal diving destination for beginners because of negligible current and shallow reef.
Best time to do the activity: November to March (during the dry season)
How to get there: By boats that ply from Cenang Beach
Training Schools: Langkawi Scuba, East Marine Holidays
Duration: 1.5 to 2 hours
Best Diving Sites: There are over 15 dive sites in the vicinity of the islands. Tourists can take boat rides to access them.
Following are some of the dive sites at Pulau Payar Marine Park:
- House Reef Dive Site
Located in the vicinity of Pulau Payar, it offers divers a peek at the giant barracuda resident known as Mustafa and a large grouper, Toby. House Reef Dive Site houses a good range of fishes such as eels, rabbitfish, angelfish, butterflyfish, clownfish, lionfish etc., and other exotic marine creatures like seahorses, mantis prawns etc.
Depth: 15-18 metres
Visibility range: 10-20 metres
- Coral Garden Dive Site
One can reach the Coral Garden Dive site by taking a 5-minute boat ride from Payar Island. The word 'garden' in the name gives away that the site looks like a garden Teeming with orchids and colourful soft corals. The chaos of white, blue and purple corals along with the equally amazing marine life full of giant groupers, snappers, bannerfish, angelfish, moon wrasse, jellyfish and a lot more makes the dive site one of the most sought after ones in Langkawi.
Depth: 15 metres
Visibility range: 10-20 metres
- Grouper Farm Dive Site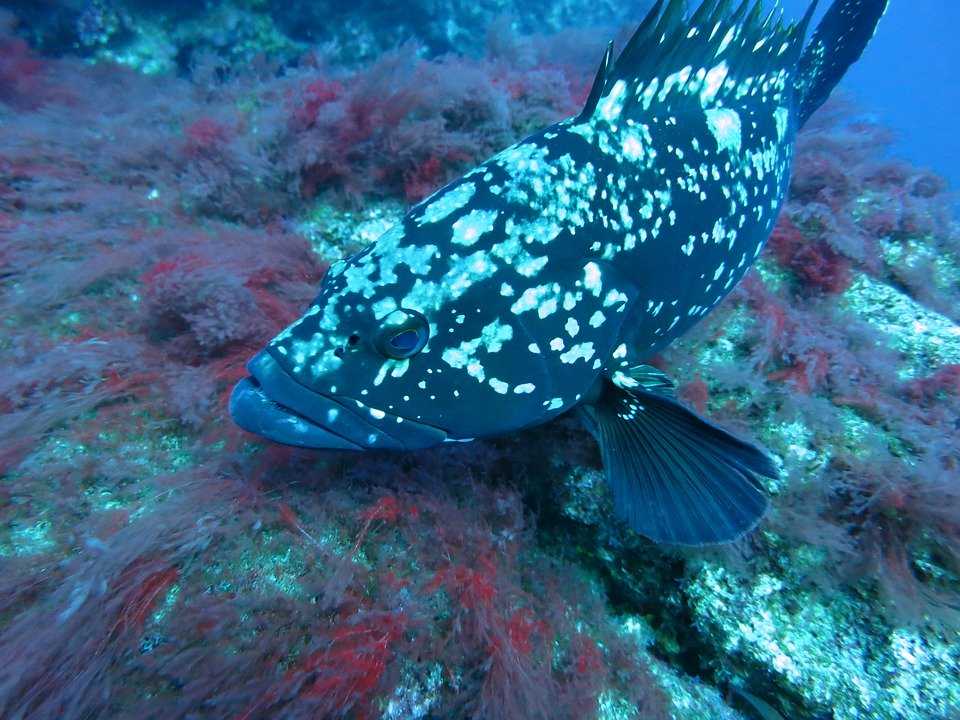 Located right next to Coral Garden, the dive site abounds in giant groupers, as the name itself suggests. Snappers and barracudas also frequent the site and can be spotted from time to time. The corals here are hard, with warm water and hardly any currents. Schools of both small and large fishes can be explored at the site.
Depth: 15 metres
Visibility range: 10 metres
- Kaca Sunken Boat Wrecks Dive Site
A great option to explore wreck diving in Langkawi, the Kaca Sunken Boat is a site filled with debris of sunken fish boats that attract abundant marine life. Infact, the boat wrecks are so covered with boulder corals, stony corals and branching corals that they have created a layer over them, looking like artificial reefs. The major marine residents here are black-tipped sharks, barracudas and snappers.
Depth: 15 metres
Visibility range: 5-10 metres
- Lembu Rocks Dive Site
Another dive spot in the vicinity of the island, the Lembu Rocks Dive Site can be reached by a 7-minute boat ride from Marine Park beach area. One can recognize the site with the large rock jutting there. Further, off the Kaca island, this dive site gives a chance to explore many groupers as well as pufferfish and moray eels.
2. White Coral Corner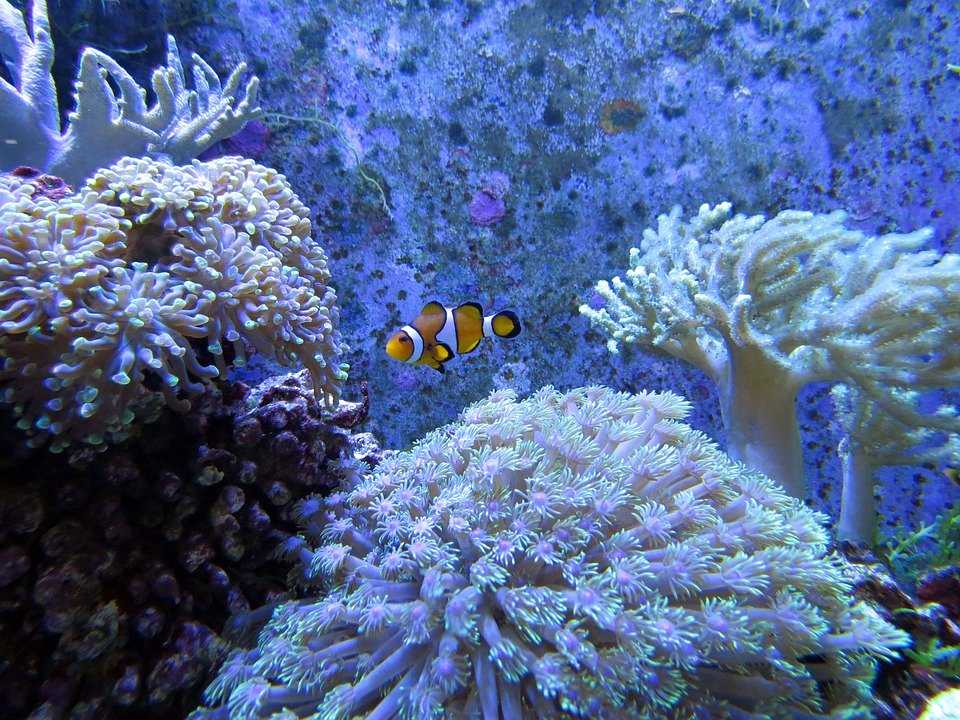 Those looking for a diving experience near the shores of the main island can reach the White Coral corner, a dive site at a 10-20 minutes boat ride away from Cenang beach. Characterized by soft coral gardens with underwater delights such as seahorses, pipefish, nudie, shrimps, clownfish, barracudas and groupers, the dive spot has an impressive collection of all of these. Ideal for short duration diving in Langkawi, the Whitecoral Corner gives off a complete 'Finding Nemo' vibe with the soft corals and neon anemones that house clownfishes. The visibility, however, is not that brilliant but is good enough to spot the beautiful sea life.
Best time to do the activity: November to March (during the dry season)
How to get there: By boats that ply from Cenang Beach
Training Schools: Langkawi Scuba, East Marine Holidays
Duration: 1 to 1.5 hours
3. Segantang Island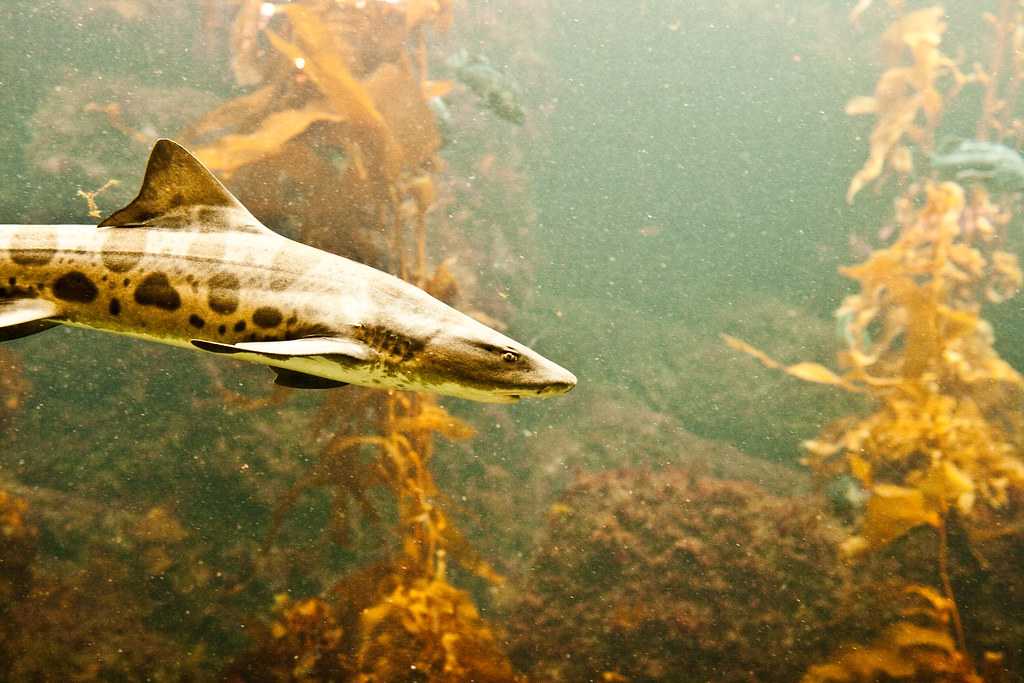 The best dive option to avoid the crowds, Segantang Island is a different experience altogether and is a must-try for the seasoned divers. Diving in Langkawi here to a dramatic depth of 30 metres can help one achieve the fantastic sight of an anemone garden, replete with a myriad of sea creatures such as leopard sharks, snappers and barracudas. Only a few operators run on this part, so it is a quiet diving spot. The site offers excellent visibility range as well.
Best time to do the activity: November to March (during the dry season)
How to get there: By boats that leave from Kuah Town jetty
Training Schools: East Marine Holidays
4. Under the Marine Park Jetty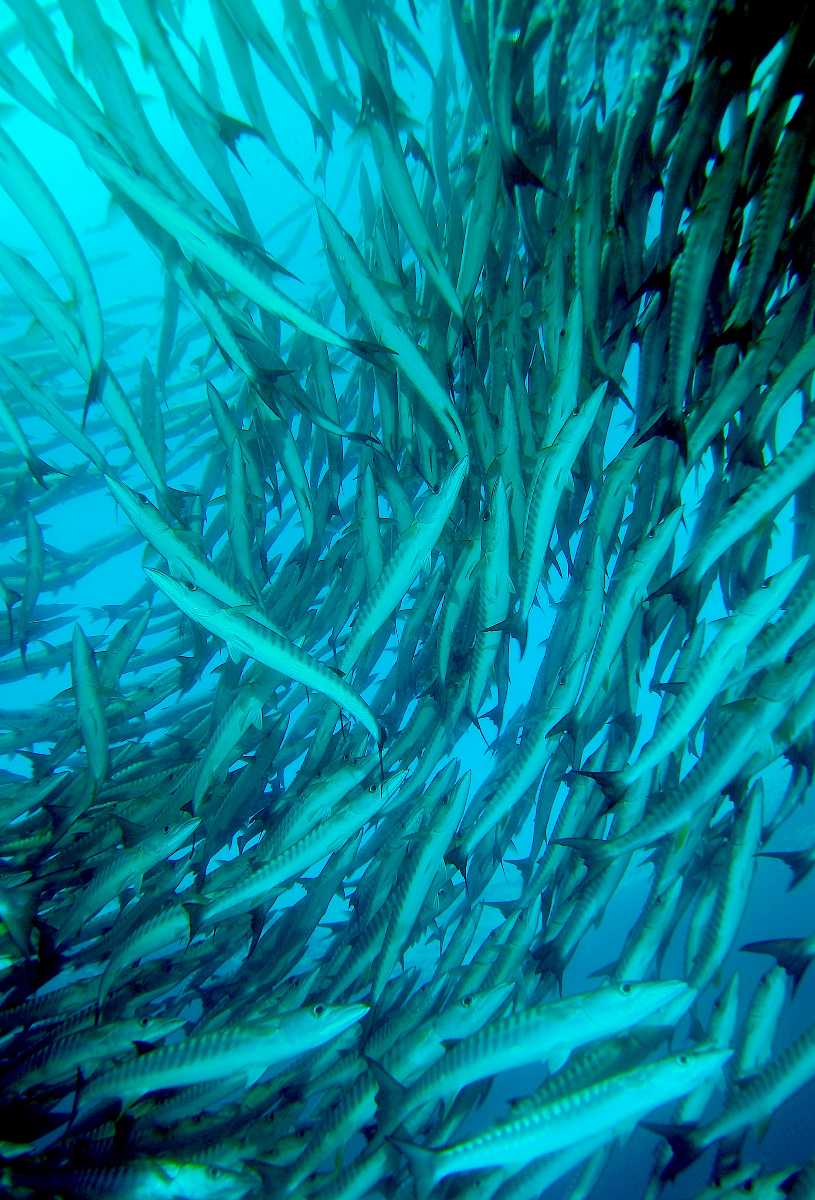 Not a conventional dive site like the others, Under the Marine Park jetty, is a water area with a good concentration of fish. Being the jetty where the boats dock, this site offers amazing views of butterflyfish, bannerfish, redtails and more. One can notice how different schools of fish come and go as time passes. Another major resident in the area is Mustafa, the giant barracuda and the favourite of many divers.
5. Under the Floating Platform

Located about 100 metres from Pulau Payar Marine Park, under the floating platform is a large floating platform where boats operated by Langkawi Coral dock. The treasures one can unravel here include sea moon wrasse, moray eels, Titan Triggers, Jack's etc.
Type of Diving Available
There are some types of levels for diving in Langkawi that one can choose from, factoring in budget and course durations. It can be a full day taster session or a multi-dive package or a full PADI certification course. Given below are the various types of diving and why should one opt for them.
1. Discover Scuba Diving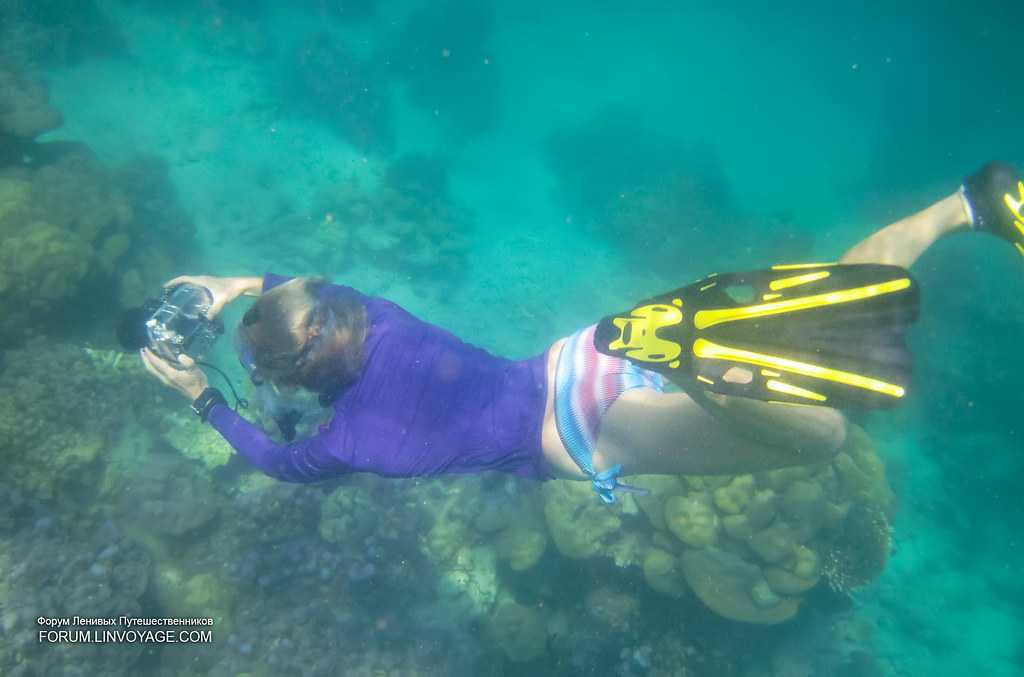 Ideal for beginners, Discover Scuba Diving, is a course that teaches a beginner the basics of scuba diving, safety and equipment. It includes a practice session in shallow water before going for the real dive, where the instructor guides people through the corals and gives them a chance to experience underwater life.
Duration - 5 hours
Depth of diving- 12 metres maximum
Eligibility - Above 10 years of age and in good health. (One has to complete a medical questionnaire to ensure that he/she is fit to dive. A little experience of swimming or snorkeling also counts.)
Cost -
Two dives - RM390
One dive - RM290
2. Three Day PADI Open Water Certification

Langkawi being an excellent place to get a PADI certification offers courses that include theoretical and practical lessons covering an introductory practice session in a shallow sea to familiarise themselves with the equipment. The course gives a good grip on the buoyancy and control and familiarizes one with almost every situation concerning diving in Langkawi. The three-day course certification makes one capable of diving up to 18 metres anywhere in the world.
Duration - 3 days
Depth of diving - Maximum depth of 18 metres
Eligibility - 10 years and above (For those below 18 years, a guardian's permission and ability to swim 200 metres without stopping is essential.)
Cost - RM 1390
3. Day Dives for Certified Divers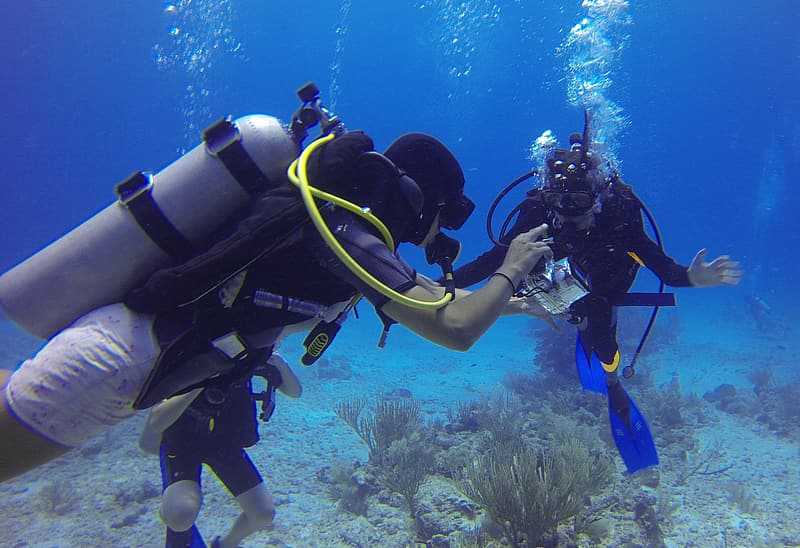 For the experienced divers who are already PADI certified can opt for one of the multiple days dives programmes by following a divemaster at Payar Pulau Marine Park, which hosts a lot of such programmes. With such day dives, they dive up to 20 metres and explore the underwater flora and fauna. For a different experience of diving in Langkawi, one can also head to Segantang Island and opt for those selected programmes that take the divers there.
Duration - 4 to 7 hours
Depth of diving - Most dive sites are not deeper than 25 metres. However, the maximum depth depends on the level of certification.
Eligibility - PADI Open Water certified divers only
Cost -
Two dives - RM 270
One dive - RM 370.
Popular and Reliable Diving Schools Conducting Diving Tours
1. East Marine Holidays
East Marine Holidays is a well-reputed operator for diving in Langkawi. It conducts mostly regular boat excursions from their marine at Royal Langkawi Yacht Club in Kuah Town to Pulau Payar Marine Park. It offers courses in scuba diving that provide certifications like SSI, PADI, BSAC, NAUI etc., as well as diving and snorkelling packages, with several facilities like ferry, dive boats, restaurants facilities etc.
Prices (per person):
Snorkelling Package - RM250
Diving package for two dives - RM350
Inclusions: Snorkeling/diving gears, lunch, complimentary drinks and fruits, return boat trip to marine park.
Contact Information for inquiry & booking : East Marine Holidays Sdn Bhd Royal Langkawi Yacht Club, Jalan Dato Syed Omar, 07000 Kuah. Langkawi
Email: [email protected]
Phone: 604/966 3966
Website: www.eastmarine.com.my
2. Langkawi Coral Platform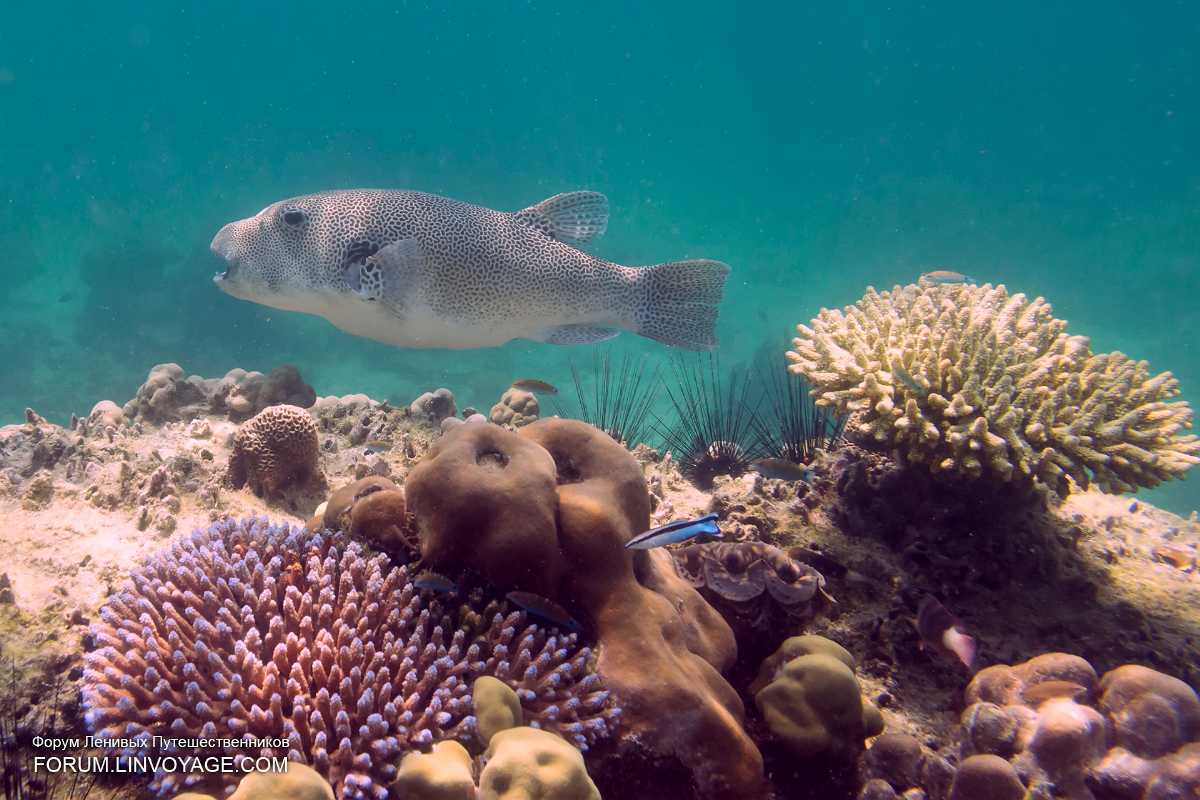 Established in 1998, the Langkawi Coral Platform has earned a popular name amongst the companies following eco-tourism practices. They provide excursion to the marine park from Floating Reef Platform, about 100 metres from the Pulau Payar island and one can opt for packages comprising snorkelling or diving in Langkawi, both of which start from the reef platform itself. The facilities include clean washrooms and showers.
Prices (per person):
Snorkeling
Adult - RM295
Child (3-12 years): RM195.
Snorkeling + Diving
Adult - RM425
Child (3-12 years) - RM325
Inclusions : Buffet lunch, snorkel/dive gears, hotel transfers, return boat to marine park etc.
Contact Information for inquiry & booking:
Langkawi Saga Travel & Tours Sdn Bhd Plot 9-11 Tingkat Dua Kompleks Cayman, Kuah 07000, Langkawi.
Phone : 604 966 7318 , 604 966 9140
Email: [email protected]
Website: www.langkawicoral.com Penang
Address: 16 Jalan Tanjung Bungah, Georgetown, 11200, Penang, Malaysia; Phone: 604/899 8822
3. Langkawi Scuba
One can get to know about Langkawi Scuba from a small kiosk at the Cenang beach. A small dive centre, Langkawi Scuba offers PADI Discover and PADI certification courses. They provide open water lessons for diving in Langkawi to beginners and advanced lessons to the experienced divers. They take the divers to nearby dive sites for practical sessions and to know more about the beautiful underwater life. They are pretty different from the other big operators, with a small kiosk and a small boat and only 2 PADI instructors. However, the experience they provide is among the best ones.
Prices:
Certified divers: 2 dive trip RM 230
PADI Discover Scuba Diving - RM 290
PADI Open Water Course - RM 1290
Contact Information for inquiry & booking
Langkawi Scuba (Warda or Dee)
Phone: 019 9538876; 019 9049040
Email: [email protected]
Website: langkawi-scuba.com
4. Crystal Yacht Holidays
A well-known yacht cruise operator, Crystal Yacht Holidays have recently started operating packages for snorkelling and diving in Langkawi as well as in Koh Lipe, just across the Thailand border. They take the divers to quiet beaches and arrange daily dive trips to over 50 dive sites.
Prices (per person):
Two Dives - RM650 (includes lunch and equipment)
Introductory Scuba Diving (includes lunch and equipment)
One dive - RM640
Two dives - RM750
Snorkeling & Sightseeing Package - RM550 (includes lunch and equipment)
Leisurely relaxed day on the beach (includes lunch and is good for those accompanying divers & snorkelers)
Adult - RM500
Child (2 - 12 years) - RM400
Contact Information for inquiry & booking:
Crystal Yacht Holidays Sdn Bhd 243, Kampung Berjaya, Pantai Cenang, 07000 Langkawi, Malaysia.
Mobile: +6 012 408 7866 or +6 012 431 7866
Phone: +6 04 955 6545
Fax: +6 04 955 6544
Email: [email protected]
Tips While Diving in Langkawi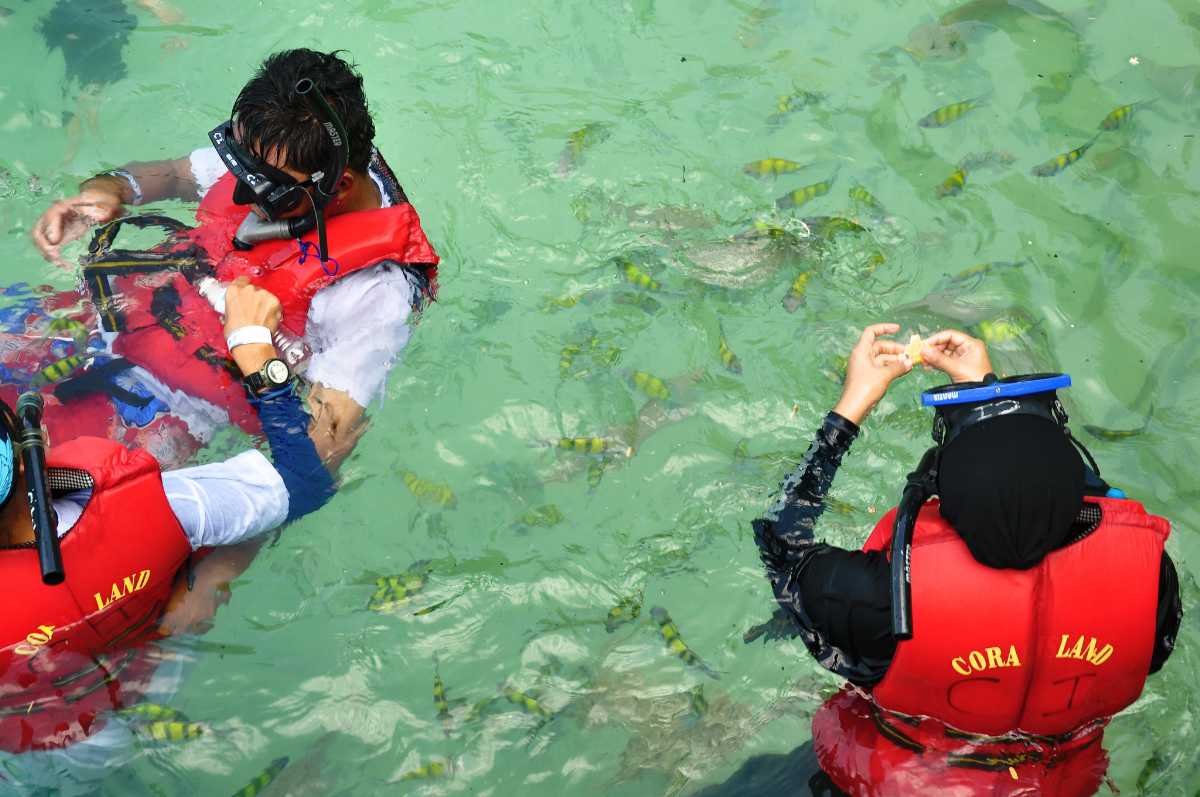 Always check for reputed and certified training schools and dive operators when looking for a course or certification.
Do not take any flights until 18 hours from the last dive.
One must keep the divemaster intimated on the medical conditions or medicines they take.
The dry season is the most ideal for diving and monsoon season must be avoided.
Check the equipment for proper functioning before going for the dive.
Dive within limits and for those too afraid of depth can try out snorkelling.
Some may reckon that diving in Langkawi may not be a great activity. Langkawi sure doesn't feature in the world's top 5 diving destinations but still attracts a multitude of divers, both first-timers and seasoned ones. Also, Langkawi is more popular for the first-timers because the waters have no currents as well as no shallow-water reefs.