Langkawi is one of the best places to visit in Malaysia if you are travelling with kids, all thanks to its wonderful family-friendly attractions, fun tours, and amazing yet safe beaches. As a bonus, this major tourist attraction has an abundance of man-made attractions like theme parks and aquariums, as well as plenty of natural sightseeing options and wildlife; spoiling visitors with choice and giving them a plethora of options to enjoy. There is enough to do for toddlers, children as well as adults; making Langkawi a must-visit place with kids. 
Where to Go in Langkawi with Kids?

1. Kilim Geo Park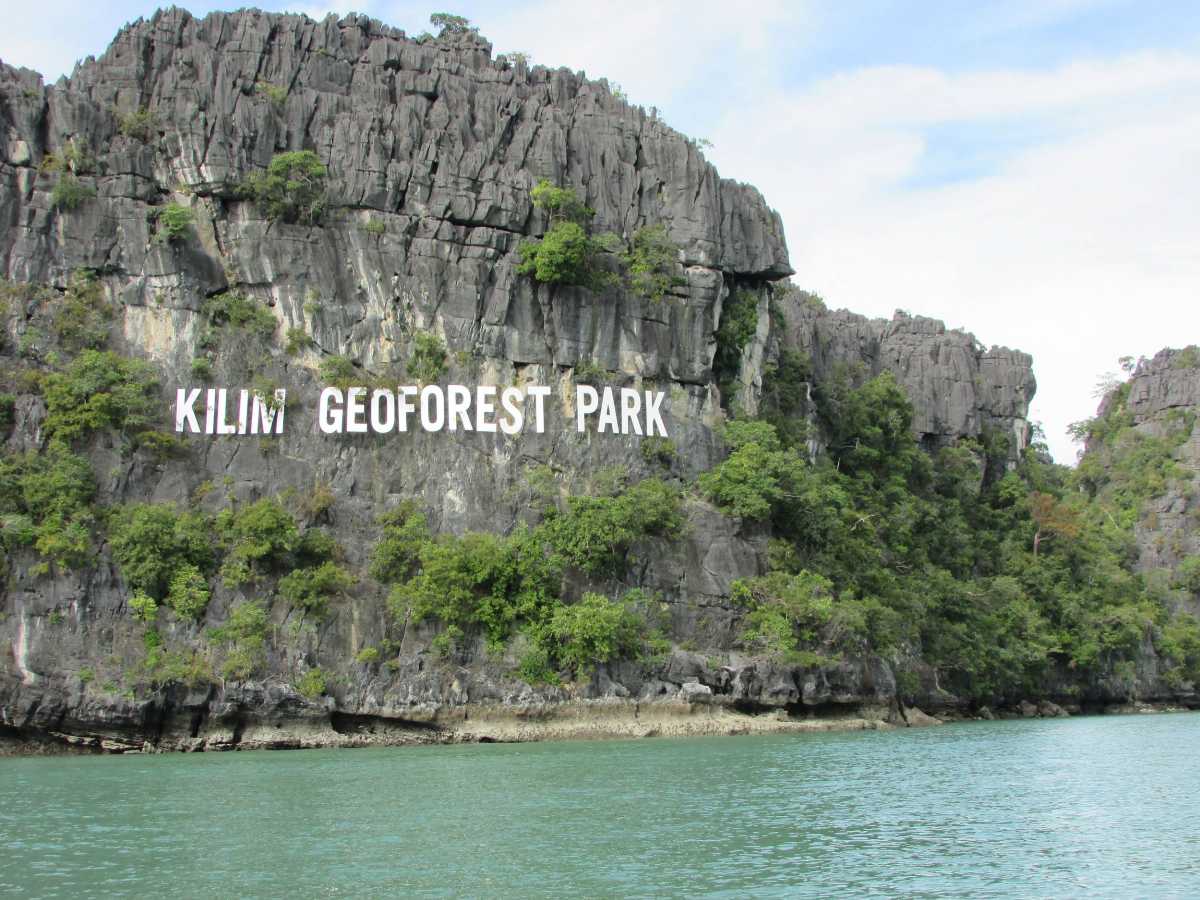 A trip to Langkawi with kids is incomplete without visiting the Kilim Geo Park and enjoying a mangrove tour there. This 100-kilometre natural reserve is home to some of the best and most scenic limestone cliffs, beaches and caves that you and your kids will witness, and such proximity to nature is an excellent experience for the kids. Visit the bat caves with your young ones, take them out to the islands and watch kites and eagles pass by, as you also see mudskippers, monkeys, lizards, and mangrove vipers. The GeoPark also has its own fish farm where kids can feed the fish, and you can even take a kayaking tour of the mangroves if you wish to. 
Address: Kampung Kilim, MY 07000 Kedah Langkawi Kilim Sungai Kilim
Timings: 08:30 AM to 05:00 PM everyday
2. Sky Bridge and Sky Cab
One of the most famous tourist attractions in Langkawi, the Sky Bridge boasts of being the longest curved bridge in the world, which offers visitors incredible views of the island. The bridge is located at the height of 660 meters above the sea level and can be accessed via the SkyCab. 
The SkyCab is the steepest cable car in the world and will take you straight up to the peak of Gunung Machinchang in over 20 minutes, from where you can further explore the viewing platforms and take in the sheer beauty and grandeur of the place. You can even choose to ride in the glass-bottom gondola, which will leave the kids fascinated as they observe the dense jungles and wildlife below. 
Address: Panorama Langkawi Sdn Bhd, Cable Car Station, Oriental Village, Burau Bay, 07000 Langkawi, Kedah
Timings: 09:30 AM to 07:00 PM everyday
Entry tickets: (per person)
Sky Cab Admission:
Normal Lane: RM 33 - RM 85
Express Lane: RM 83 - RM 135
Private Gondola: RM 550 per gondola
VIP Gondola: RM 550 per gondola
Glass bottom Gondola: RM 105 per gondola
360 degree Gondola: RM 155 per gondola
3. Langkawi Wildlife Park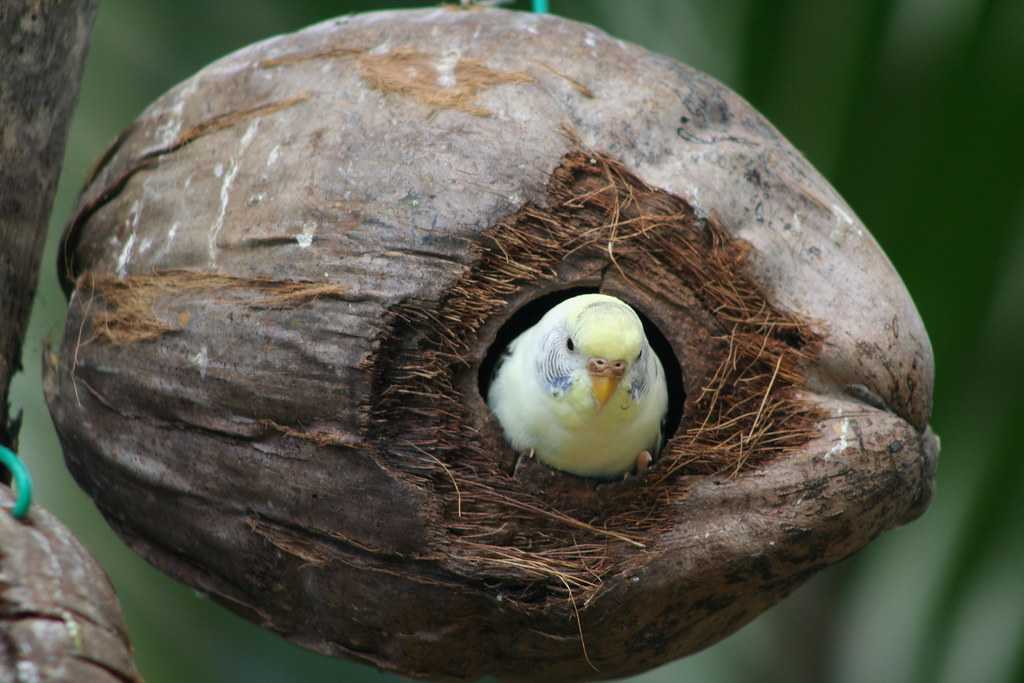 The Langkawi Wildlife Park and Bird Paradise is an excellent family attraction in Langkawi and is home to over 2,000 birds belonging to 150 different species and a variety of animals as well. The wildlife park organizes a range of activities for both kids and adults to enjoy, and children will definitely like interacting with animals here by feeding them with their own hands. You can even hire a private guide and explore the park in great detail if you and your kids are really into wildlife! 
Address: Lot 1485, Jalan Ayer Hangat, Kampung Belanga Pecah, 07000 Langkawi
Timings: 08:30 AM to 06:00 PM
Entry ticket: 
Adult (13 years & above): RM45
Child (between 3 and 12 years of age: RM28
Senior Citizen (55 years old & above): RM28
Private Guide: RM 20
4. Laman Padi Langkawi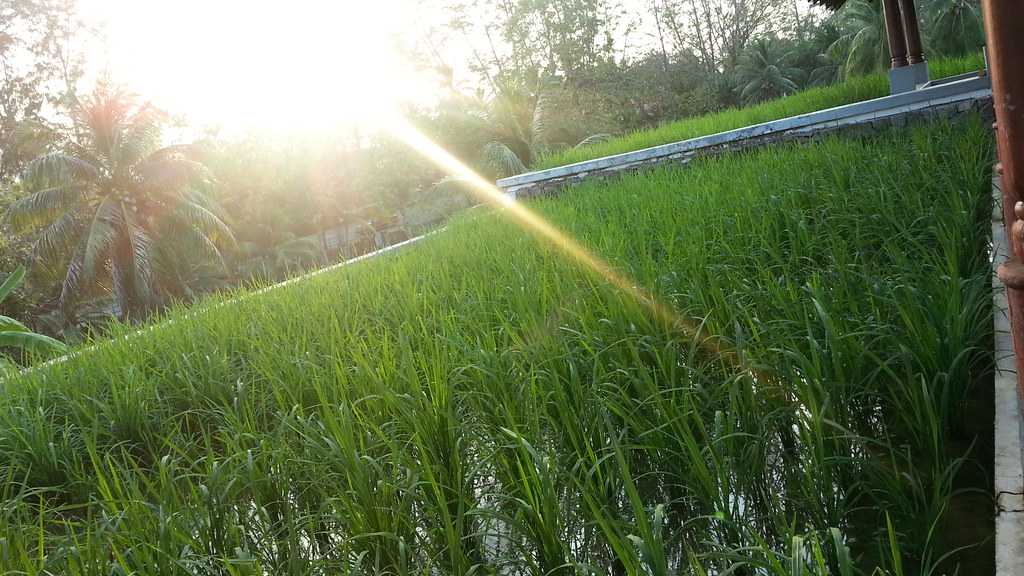 Laman Padi Langkawi is an unusual attraction to find in such a scenic island, but it is as much fun as exploring any other part of the island. Located at Pantai Cenang, the place comprises of acres and acres of paddy fields complete with a restaurant and a museum and is sure to offer experiences that you and your kids will cherish forever. Visitors don't just get to observe the fields, but they can actually learn about the different species. They can plant some paddies on their own under the supervision of the tour guides as well. Make sure you don't miss this wonderful hands-on experience while visiting Langkawi with kids as they will definitely love getting themselves dirty in the wet mud!
Address: Jalan Pantai Cenang, Pantai Cenang, 07000 Langkawi, Kedah
Timings: 10:00 AM to 06:00 PM everyday
Entry fee:
Adults: RM 2
Kids (below 12 years of age): Free entry
5. The Langkawi Art in Paradise 3D Museum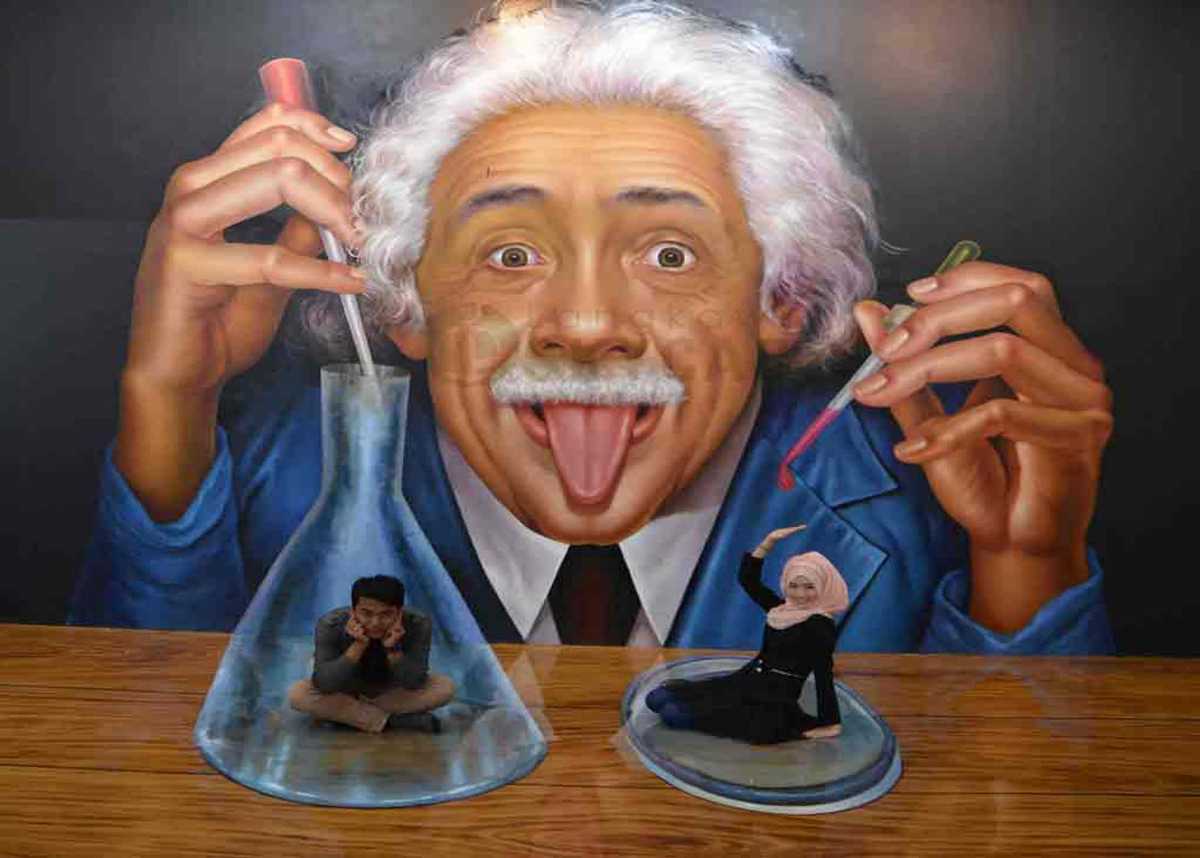 Touted to be the largest 3D art museum in Malaysia and the second largest across the world, the museum is an impressive collection of over 200 artworks that appear completely three dimensional and lifelike when photographed. The area is divided into nine zones, including safari, classic, castles, landscapes, fantasy, aquatic, optical illusion, Malaysian and Egyptian; the artworks of all of which are the hard work of 23 leading Korean artists along with local artists. The highlight here is the painting of the KL skyline, with the Petronas Twin Towers, Menara KL Tower, and Sultan Abdul Samad Building in view; so don't forget to get clicked with that one!
Address: Jalan Telaga Tujuh, 07100 Langkawi, Kedah, Malaysia
Timings: 09:00 AM to 06:00 PM everyday
Entry fee: (per person)
Adult: RM 38 
Child: RM 28 
6. Langkawi Jet Ski Tour
Jet Ski tour around the island is one of the best and most fun adrenaline activities to indulge in while in Langkawi with kids. Children as young as three years of age can take part in these tours, and enjoy as they explore with you the remote islands and deserted beaches, and take part in water sports like swimming and snorkelling. And if you happen to be travelling with older kids, you can even combine the tour with other more challenging activities like hiking, paddle boarding, and kayaking. 
7. Underwater World Langkawi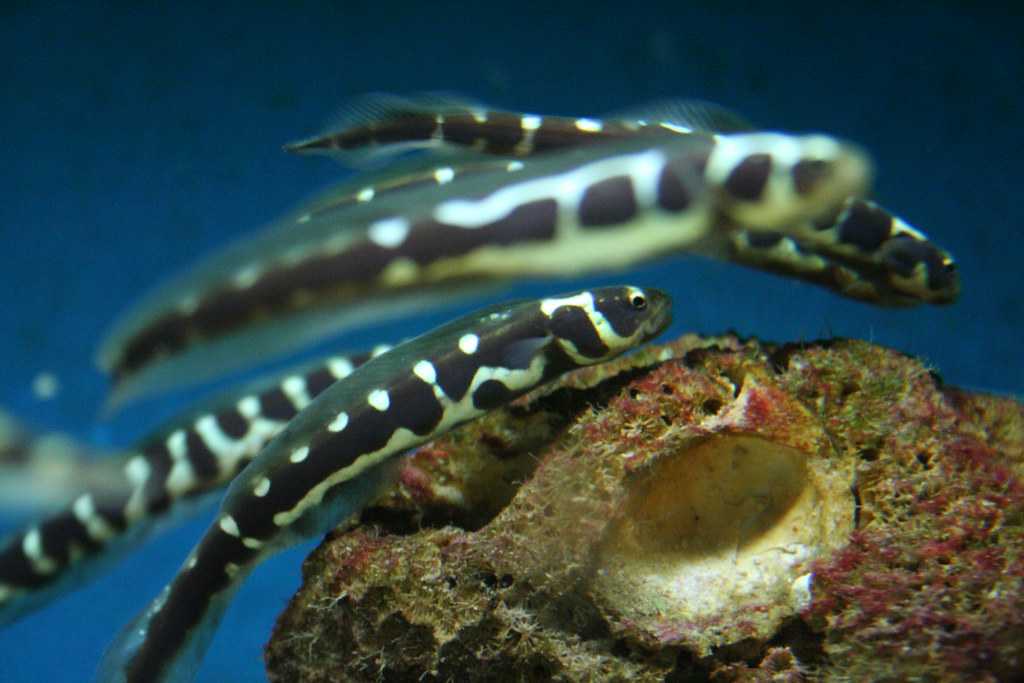 Underwater World Langkawi boasts of being one of the largest marine and freshwater aquariums in all of South East Asia. It attracts kids and adults alike from all parts of the world. A perfect way to familiarize kids with the ways of the underwater life, the aquarium has interesting attractions like a preview tank, a tropical rainforest, a temperate section, a 15-meter long tunnel tank, and a beautiful Koi Pond among others. 
Address: Jalan Pantai Chenang, 07000 Langkawi, Kedah
Timings: 10:00 AM to 06:00 PM everyday
Entry ticket: (per person)
Malaysians: 
Children (3 to 12 years): RM 23
Adult: RM 33
Tourists:
Children (3 to 12 years): RM 33
Adult: RM 43
8. Explore the Beaches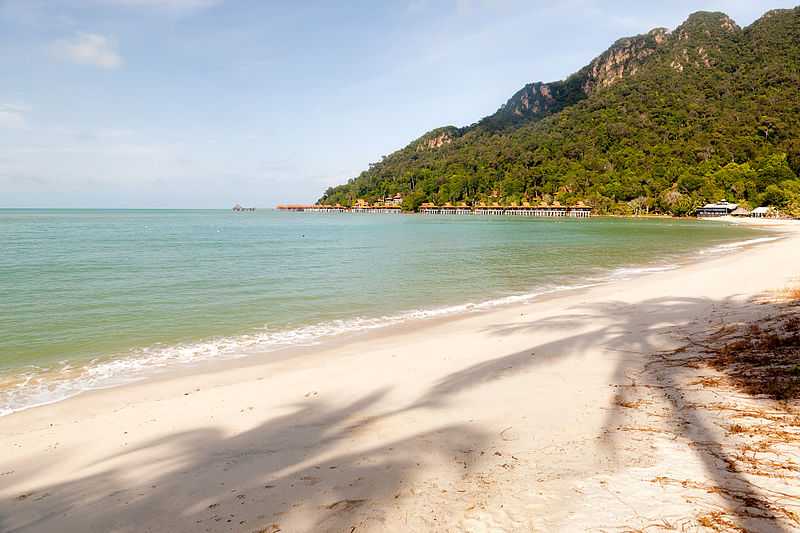 Langkawi is known for being home to some of the best beaches in all of Southeast Asia; and since they are clean and well maintained, you can visit them with your kids without being concerned too much about their safety and hygiene. After all, what is a visit to a tropical destination if your kids don't spend some time building sandcastles and jumping around the azure water! There are endless options to explore when it comes to beaches in Langkawi, and couple them up with some water sports for a perfect day out!
Best beaches to visit with kids in Langkawi: Tanjung Rhu Beach, Cenang Beach, Datai Bay Beach, Pantai Pisar Hitam Beach
9. Visit the Pregnant Maiden Island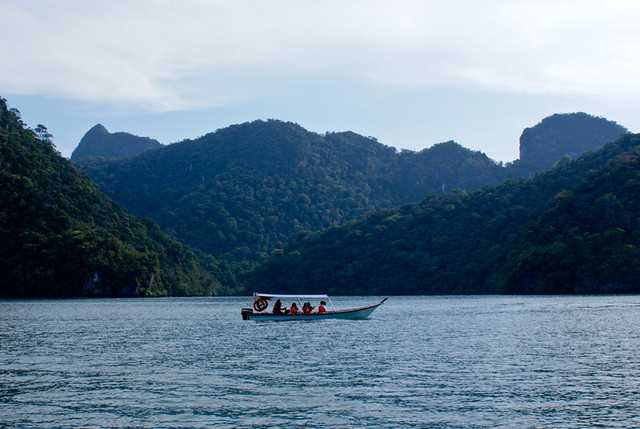 If your kids are not too enthusiastic about a jet ski ride and want something more relaxed, take them out to the Pregnant Maiden Island on a marvellous sea safari. You can also learn more about the legends surrounding the island and explore the wildlife which inhabits it. The island gets its name from the fact that it looks like a pregnant lady reclining when you look at it from afar, and the lake here is a wonderful sight to behold. The attraction also features a children's pool for the kids to enjoy, and they surely have a blast splashing around in the cool water. 
Address: Strait Of, Malacca
Timings: 06:00 AM to 08:00 PM
Entry fee:
Adults - RM 5
Children - RM 3
10. Explore the Local Night Markets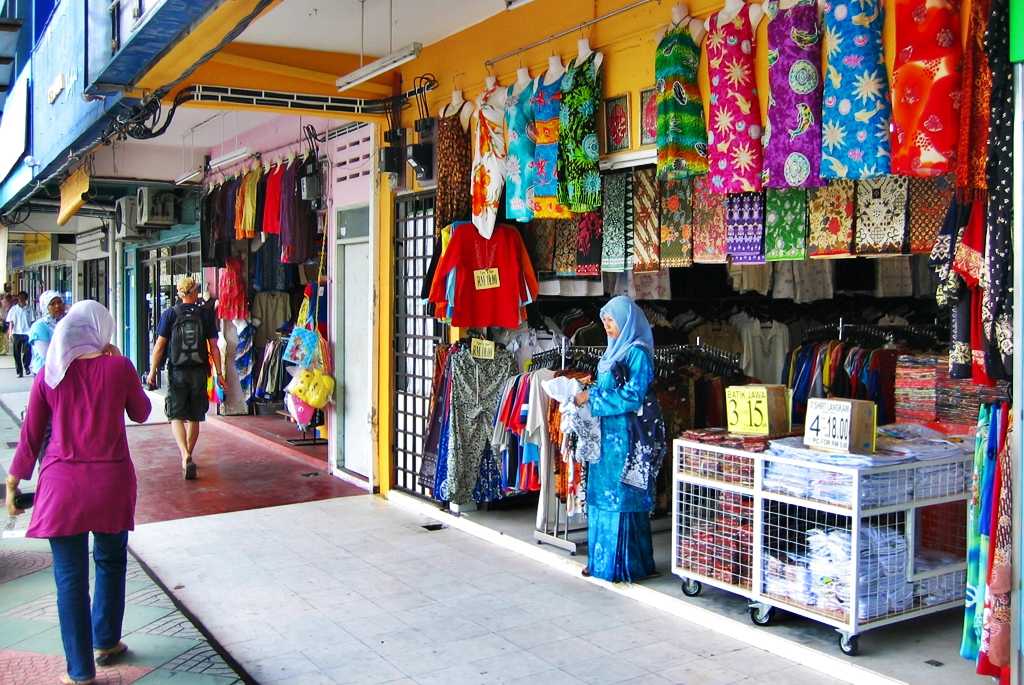 If your family loves to explore new places and learn more about different cultures and cuisines, then exploring the local night markets while visiting Langkawi with kids should definitely be on your to-do list. There are different night markets held in different parts on different nights of the week, and you and your kids are sure to have a good time shopping around for souvenirs and sampling the local cuisines here. Some of the favourite Malaysian food of kids, including murtabak, popiah, dosa, pie tree, and satay is easily available at these night markets.  
Must visit night markets in Langkawi: Kuah Night Market on Wednesdays and Saturdays, the Temonyong Night Market on Thursday nights
Where to Stay in Langkawi with Kids?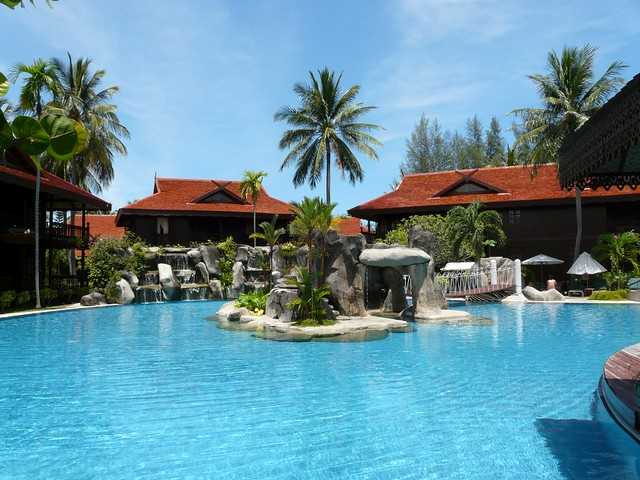 Langkawi has a host of accommodation options, from traditionally inspired rooms to modern luxury beach resorts, to suit all budgets and tastes. However, when travelling with young toddlers and kids, it is best to find accommodation around the commercial areas of Pantai Cenang and Pantai Tengah. This way, you will have easy and quick access to all shops and restaurants, in case you need immediate access to something. 
Excellent accommodation options include the Berjaya Resort, which is perfect for family stays; the Pelangi Beach Resort, which is super family-friendly with its good-sized family rooms and a dino water park, and other well-known options include The Andaman, Datai Langkawi, The Westin Langkawi, and Casa Del Mar. 
Tips While Travelling to Langkawi with Kids
Though the weather will be sunny and tropical, make sure you carry a jacket along, since you will need it during ferry rides. 
There are well-maintained roads on the island, so it is convenient to rent a car while exploring Langkawi with kids. 
Make sure that you steer clear from the macaques at all tourist attractions, and do not feed them at all; because things can get dangerous if these animals get aggressive. 
Watch out for cars and trucks that carry the jet skis on beaches, since they have been often accused of rash driving. 
Make sure you pack enough sunscreen and hats along for your little ones. Sunscreen is especially expensive in Malaysia, so carry enough to last you for the entire trip. 
Most families who visit Langkawi come back with beautiful memories for a lifetime. And while travelling with kids can be a real challenge sometimes, proper planning and research will help you travel in ease and make the most of this beautiful journey!