Gentle breezes and pleasant sunshine in December mark the onset of the dry season in Langkawi. It is the transitioning period between seasons. After the rainy spell during the months from mid-September till November end, the relatively open skies of December in Langkawi feel like a breath of fresh air. As the month progresses, the frequency and duration of showers and thunderstorms reduce drastically, with some days not experiencing any downpour at all. The average temperature rises to 28-degree Celsius. Sunshine increases during the month's end.

However, humidity still envelops the air, causing sweating and discomfort during those adventurous, outdoorsy plans. But despite this, Langkawi in December witnesses a gradual rise in travellers to this island paradise. Whether you want to feel sun-kissed lazing on the shores and silent breezes flowing through your hair or go swimming along in the warm waves of the sea, the season is just right to enjoy hitting the sandy beaches of this tropical escapade.
Langkawi Weather in December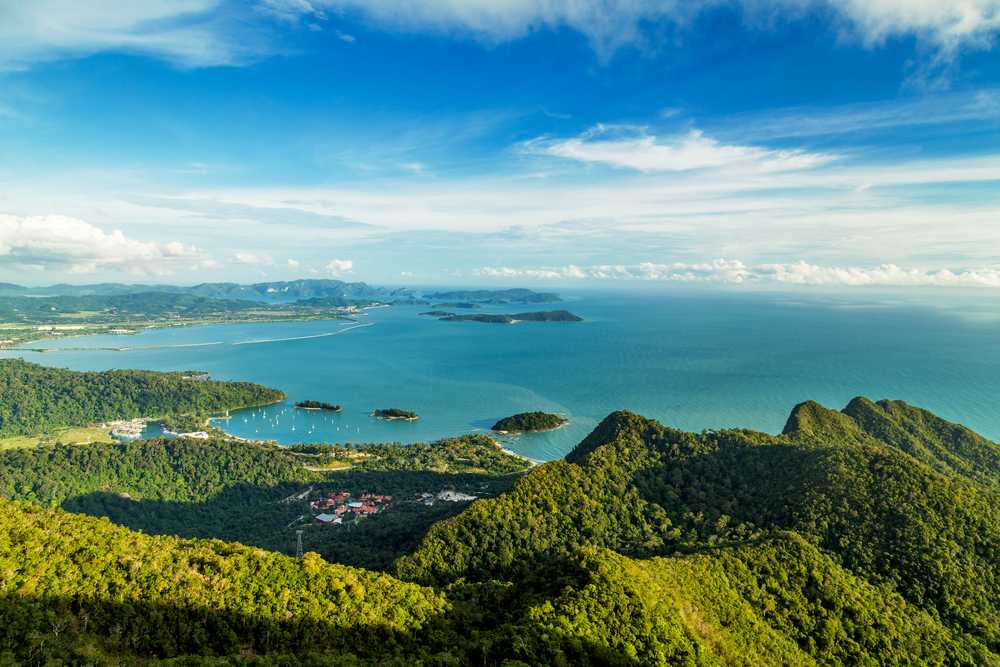 Average Temperature: The weather remains moderate for most of December, averaging about 28 degrees Celsius (or 82.4 degrees Fahrenheit), making it amazingly pleasant for discovering the captivating locations of the island.

Highest Temperature: During the daytime, with the sun shining brightly in the sky, the temperature can reach a maximum of 31 degrees Celsius (or 87.8 degrees Fahrenheit).

Lowest Temperature: Since it is the beginning of Langkawi's winter season, nights can get chilly, with the mercury even dipping to 25 degrees Celsius (or 77 degrees Fahrenheit) sometimes.

Sea Temperature: At 29 degrees Celsius, the sea is warm enough to give a hand at all the water sports.

Average Rainfall: Average precipitation in Langkawi in December is around 94 mm, which is around 21 days of 1-2 hours of drizzling. And as the month comes to an end, so do these mild showers.

Average Daily Wind Speed: Gentle breezes of speed 4.7 knots or 8.69 kph blow throughout the day.

Average Relative Humidity: A high humidity of around 70.8% is the only deterrent to the travel plans.

Average Sunshine: 7-8 hours per day

General Time of Sunrise: 7:23

General Time of Sunset: 19:09
Things to Do in Langkawi in December: Oh, the places you can go!
1. A Day at the Beach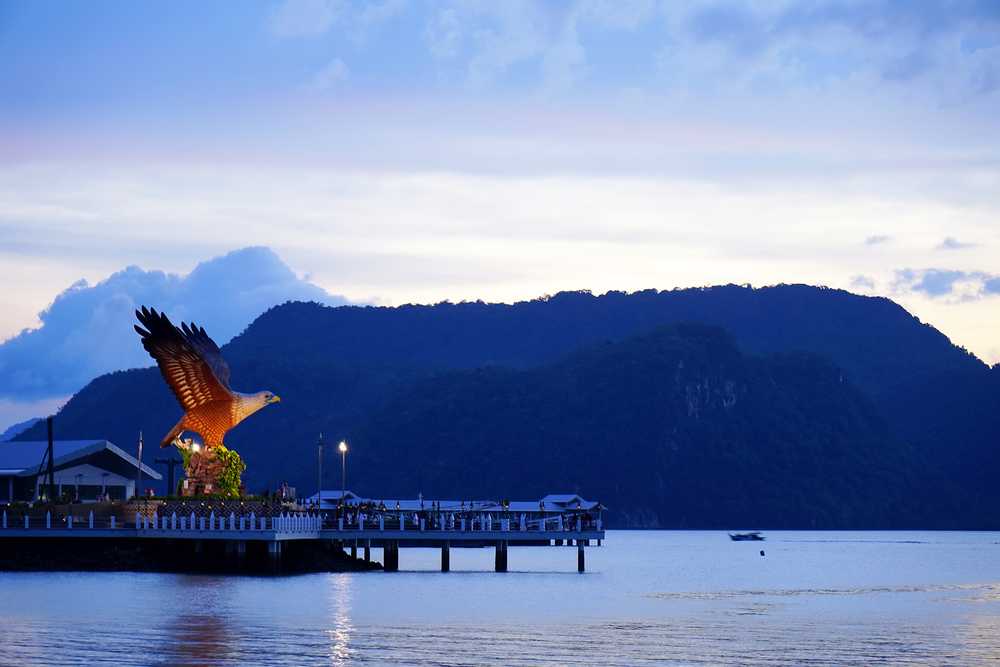 What better way to spend your day then get sand between your toes and bask in the sun at the beach? When escaping to the tropical Langkawi Island, beaches are part of the daily routine. Take a tour of the mangroves near Pantai Cenang Beach. Feel the adrenaline rush as you go jet skiing and parasailing at Pantai Tengah Beach. Hear the pleasant chirping of seabirds at Pantai Pasir Tengkorak. Or visit the Black Sand Beach to witness black, golden and pearly white sands blending.
2. Ride the SkyCab Cable Car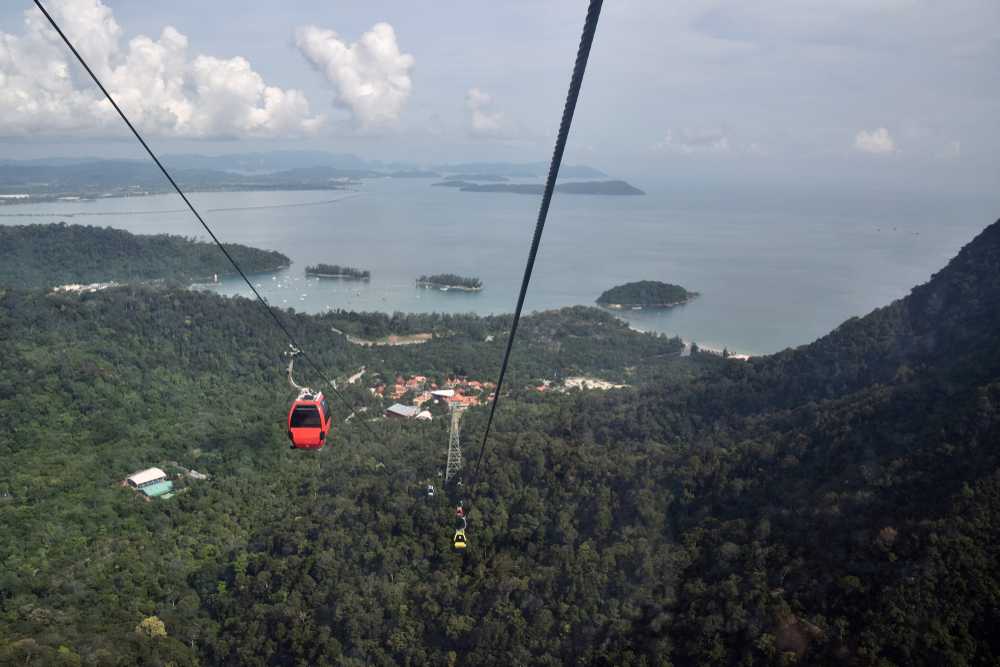 Riding up the forested hill of Mount Machincang, the SkyCab Cable Car treats its visitors with unparalleled aerial views of the surrounding green valley and rocky hills. This 4400-meter ride takes 15 minutes to reach the top station. Beginning at the verdant foothills of the island's most picturesque mountain, the ride ascends to 360-degree vistas of a breathtaking landscape of cliffs, rocky peaks, waterfalls and emerald greenery. Each of the 3 stopping stations of the cable car has viewing decks and cafes. The ride ends at the topmost station from where you can walk towards Langkawi's Sky Bridge.
Location: Oriental Village, Burau Bay, Langkawi 07000
Timings: 9:30 am – 7:00 pm
Tickets: RM 65 for children and RM 85 for adults
Traveler's Tip: At the ticket counter, you can check out the special combos which are inclusive of other experiences, like SkyDome and SkyRex, to avail discounted prices.
3. Witness Panoramic Views atop Langkawi Sky Bridge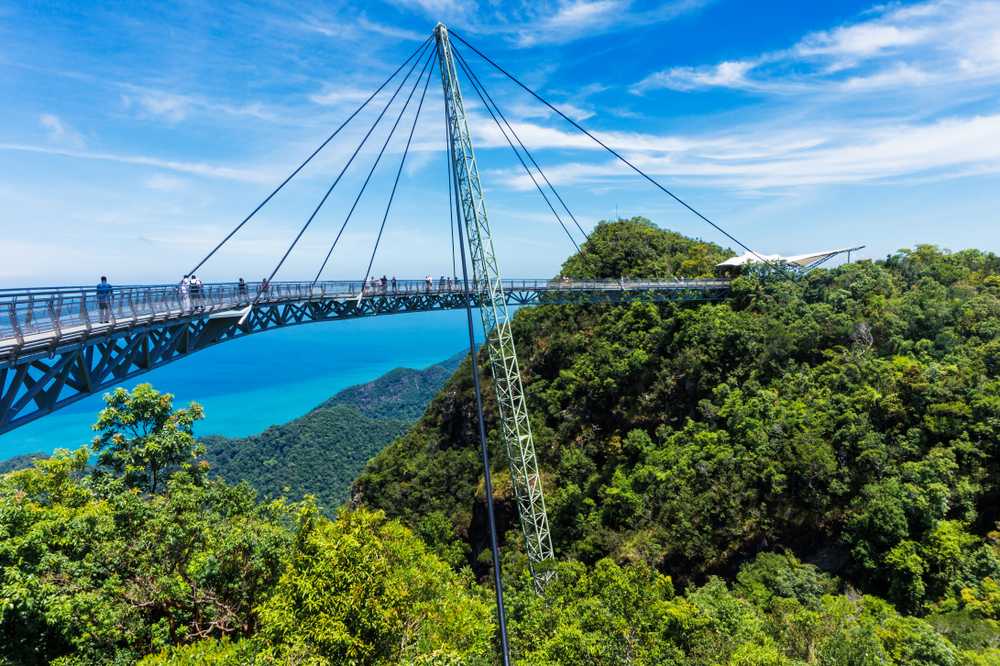 An experience that will make you reach new heights, literally! Langkawi Sky Bridge is the pride of the island, an architectural marvel that spans 125 meters. Resting atop the majestic Machincang Mountain, this suspension bridge promises to give you goosebumps as you glance at the picturesque natural beauty from such a height. The bridge curves as you walk through it, making even the hidden landscapes accessible, and providing breathtaking sceneries for photography lovers.
Location: Oriental Village, Burau Bay, Langkawi 07000
Tickets: RM 4 for children and RM 6 for adults
4. Capture Pictures at Underwater World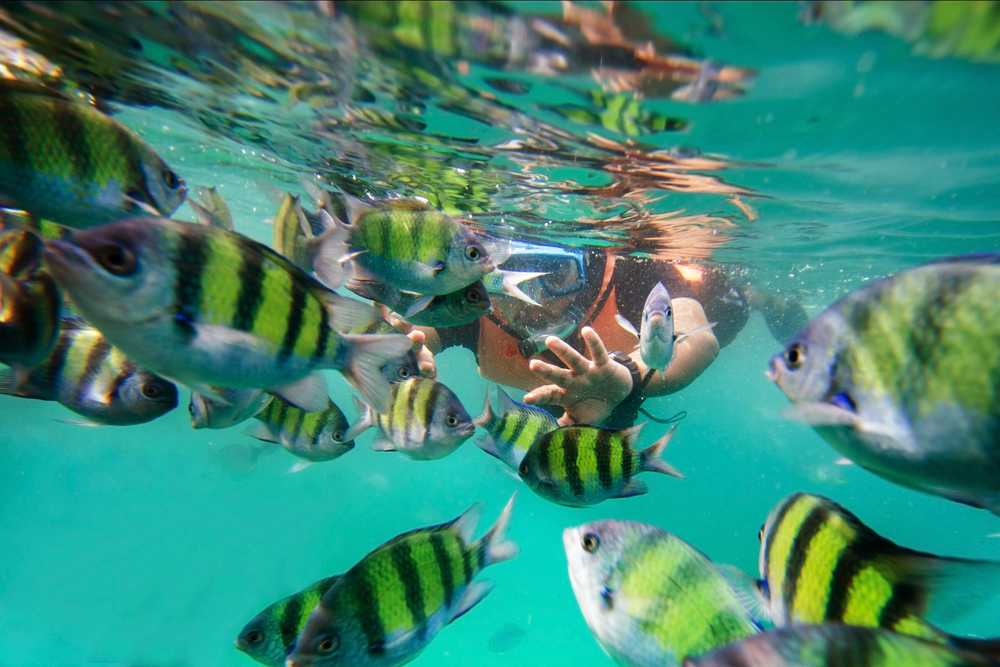 Since its inception in 1995, the aquarium of Underwater World has been a hotspot of tourists marvelling at its artificially preserved ecosystem. With a plethora of species that roam in the deep waters and form the vibrant life underneath the ocean, this tourist attraction promotes tourism while preserving the natural habitat of its aquatic world. The aquarium hosts creatures from varied ecosystems like the river, tropical rainforest, temperate and sub-antarctic. The kaleidoscopic journey starting from its preview tank and tunnel tank, goes through the invertebrate and coral reef section, finally ending at the koi pond.
Location: Jalan Pantai Chenang, 07000 Langkawi, Kedah
Operating Hours: 10:00 am – 6:00 pm every day, but 9:30 am – 6:30 pm on all School and Public Holidays
Tickets: RM 36 for children (age 3 to 12 years) and RM 46 for adults (age 13 years and older)
Traveler's Tip: Plan your visit around the timings of feeding sessions of seals and penguins for the ultimate experience.
5. Tour the Wildlife Park & Bird Paradise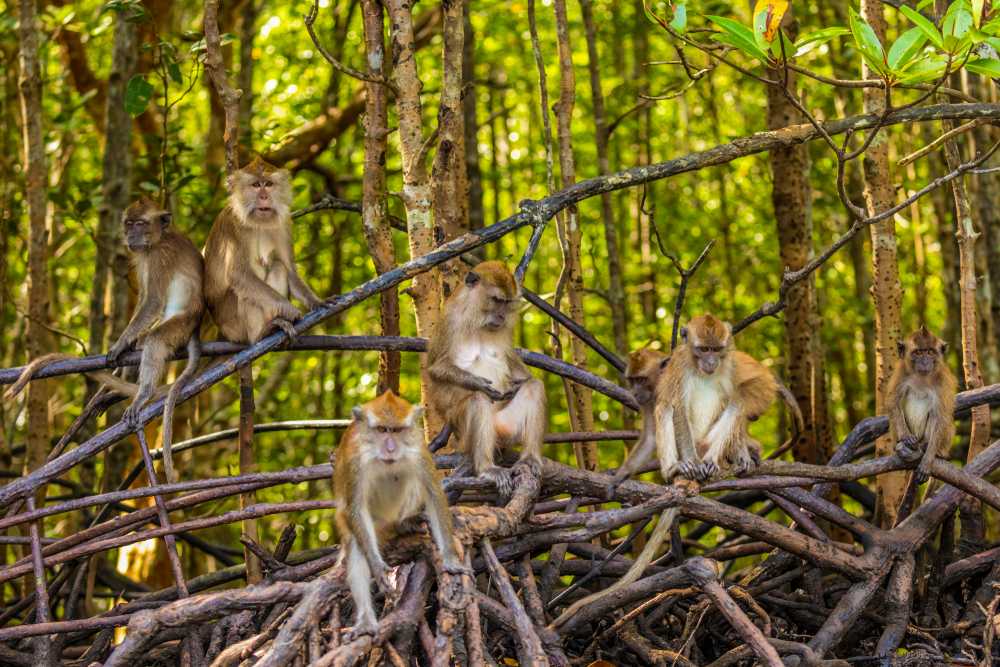 Gathering the fascinating creatures dwelling in their habitat, the Langkawi Wildlife Park is a multicoloured paradise for nature and animal lovers. It is the perfect place to get up close and personal with friendly otters, pelicans, deer, koi fishes, and even crocodiles, by gently feeding them during the interactive sessions. From porcupines and white peacocks to iguana and mouse-deer, there are over 150 species of flora and fauna nestling in its complex. A special feature of this park is its walk-in aviary where you can watch the birds fly carelessly above your head as you stroll through a tropical setting.
Location: Lot 1485, Jalan Ayer Hangat, Kampung Belanga Pecah, 07000 Langkawi
Operating Hours: 8:30 am – 7:00 pm
Tickets: RM 28 for children (age 3 to 12 years), RM 45 for adults (age 13 years and older), and RM 26 for senior citizens (age 55 years and older)
Traveler's Tip: When visiting the Wildlife Park in groups, avail the family packages at their ticket counter to get the complete experience at special rates. Also, while planning your visit, note the timings of special sessions like feeding and 'cuddle with raccoon'.
6. Stroll in the Gardens of Taman Lagenda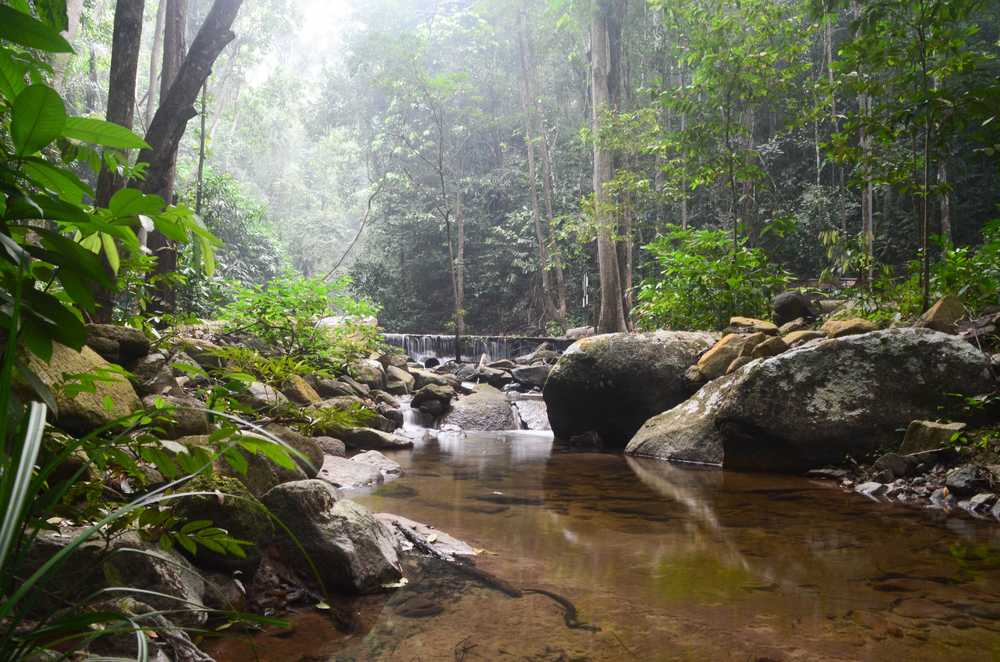 Taman Lagenda is Malay for Lagenda Park or the 'Garden of Legends'. It is named so because of the numerous stone-carved sculptures lined at different locations inside its verdant gardens. Be it the two friendly giants who turned enemies, or the bewitching beauty of Mahsuri, all the mystical fables and legends of Malaysian archipelago have been glorified and narrated through these statues. From the stone-walled entrance and stone-paved paths to arched trees and bonsai plants, the picturesque landscape of this recreation park is perfect for a soothing stroll or a fun weekend outing.
Location: Kuah, 07000 Kuah, Kedah
Timings: 9:00 am – 7:00 pm
7. Shop at the Night Markets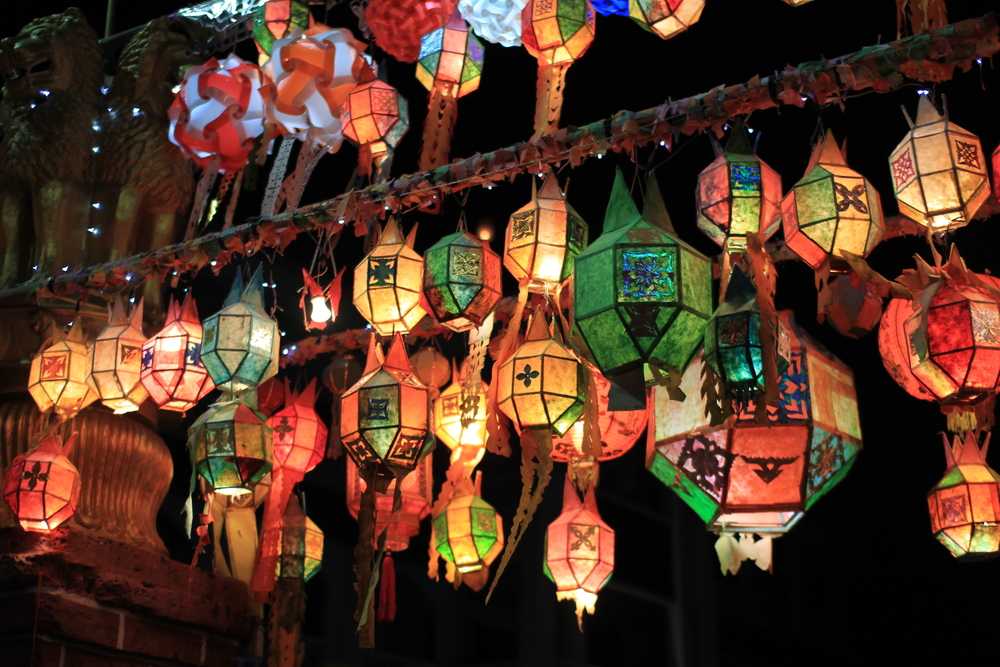 Sure, you will find those international labels and branded items at extravagant shopping malls. But the best way to soak in a place's colourful culture and enjoy the liveliness of its crowd is by strolling through its local street markets. Almost every day of the week, a night market is set up at some corner of the island. All the local vendors accumulate to set up their makeshift stalls, displaying their handcrafted items to attract natives and travellers. Night markets are the best place to relish the authentic flavour of local delicacies, that too at very reasonable prices.
Monday: Ulu Melaka Night Market, from 5:00 pm – 9:00 pm
Tuesday: Kedawang Night Market, from c 5:00 pm – 10:00 pm
Wednesday: Pekan Kuah Night Market, from 5:30 pm – 10:00 pm
Thursday: Temonyong Night Market, from 6:00 pm – 11:00 pm
Friday: Ayer Hangat Friday Night Market, from 5:00 pm – 10:00 pm
Saturday: Pekan Kuah Night Market, from 5:30 pm – 10:00 pm
Sunday: Padang Matsirat Night Market, from 6:00 pm – 10:00 pm
Festivals and Events in Langkawi in December
Langkawi Craft Festival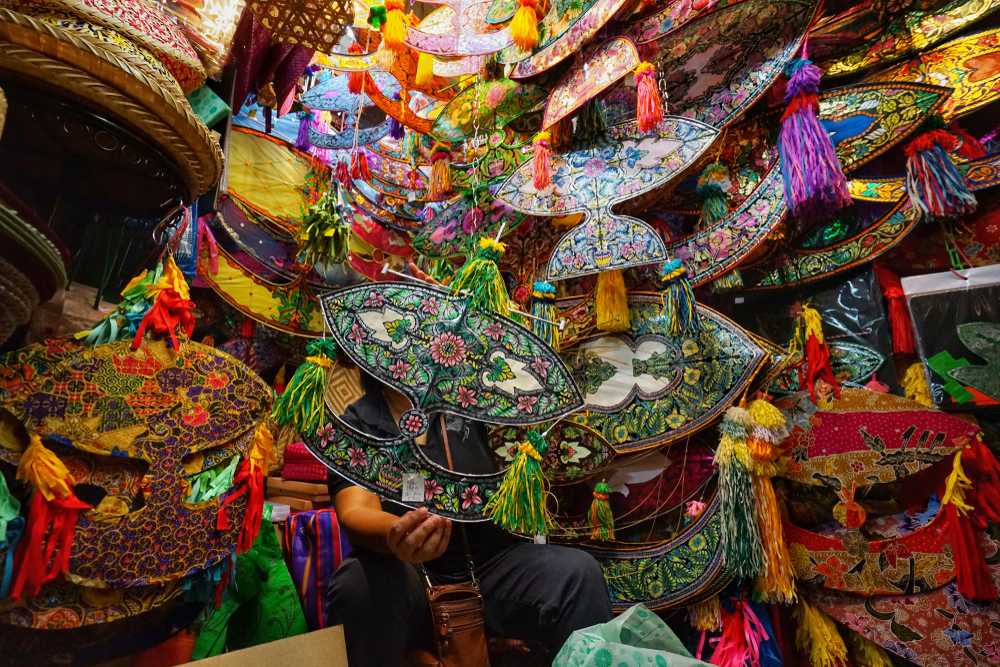 Honouring the skilled artisans of the island and glorifying the colourful craftwork of Malaysian culture, the Langkawi Craft Festival is an annual celebration held in December. Every year, at the Langkawi Craft Complex, local craftsmen gather to put up their exhibitions of handcrafted items, wooden carvings, traditional attires and artworks. Kaptan, shirts, scarves and sarongs designed with the traditional batik print are lined to form a colourful array. Some stalls even take you through their journey of creating their artwork. It is the best place to collect priceless souvenirs that reflect the vibrant culture of Langkawi.
Christmas and New Year's Eve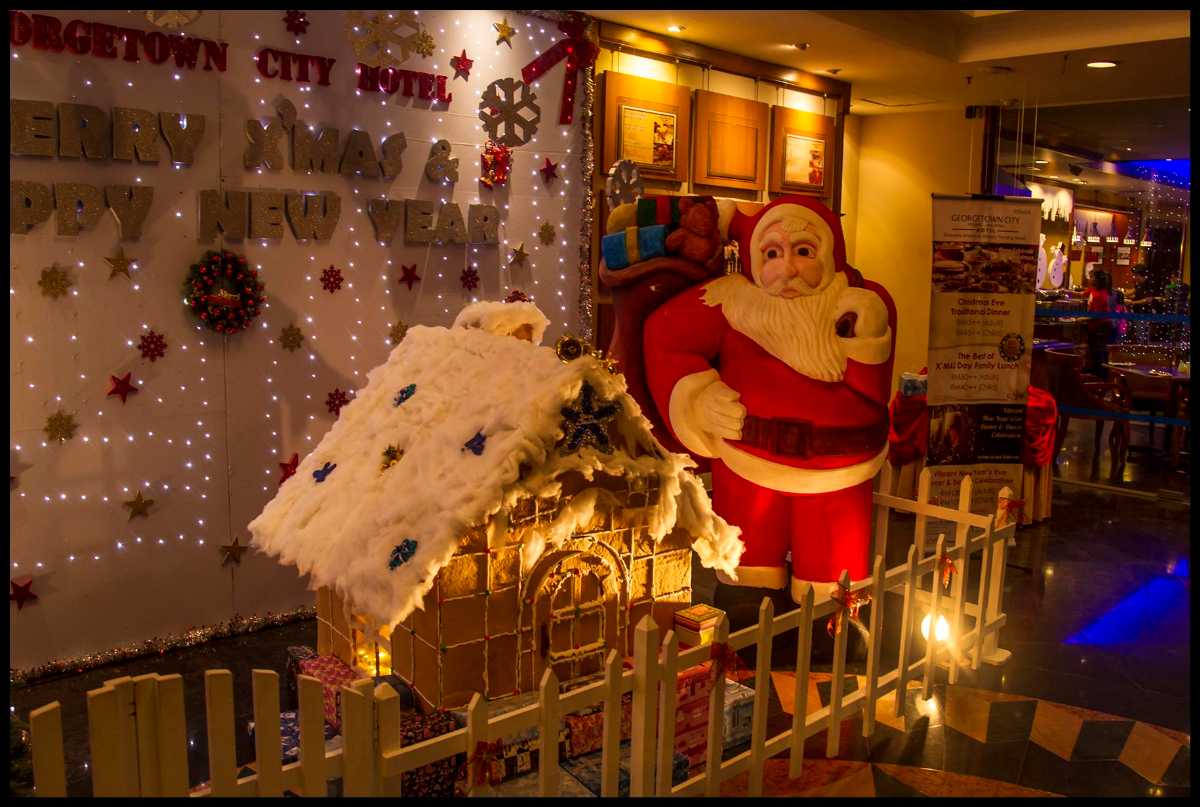 Year-end is always the most festive and liveliest time across the globe, and Langkawi is no different. Despite being dominated by Hindu and Muslim communities, the island leaves no stone unturned to bring in the merriment of Christmas. The markets, the malls, the restaurants and the beaches, all are decorated with fairy lights and Christmas decorations. On New Year's Eve, the sky is lit by dazzling firecrackers. Heavy crowds gather on the beach to release lanterns into the starlight sky. Musicians gather and sing hymns into the night as people dance to the melodious tunes and ring in the new year together.
Tips for Packing those Bags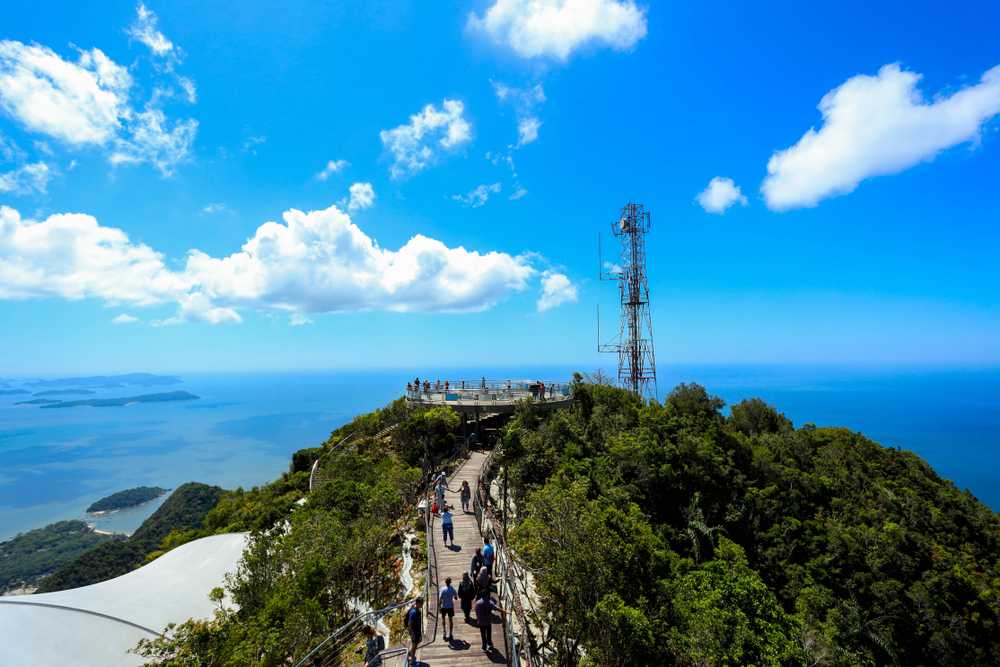 By December, rainfall in Langkawi becomes scattered and occasional. However, whenever stepping outside, make it a point to carry an umbrella or a raincoat to tackle those unwanted showers.
Evening turns a little chilly as light breezes start flowing after the sunset. So, carry a sweatshirt and full-sleeved tops to avoid feeling cold during nighttime.
Mosquito repellants and bug sprays are a must to protect your skin from rashes and irritation caused due to stinging insect bites.

To avoid too much exposure to the sun during the noon and daytime, it is advisable to carry plenty of sunblock and mild moisturizers to keep your skin protected and hydrated.

If partying in your resort or at some pub, then heels are a good choice. But when hitting the beach, heels will be the worst one. So, when heading to those sandy terrains, don a pair of sturdy shoes or casual flip-flops for a more comfortable experience.

To beat the heat during the sunny days, put on your sunglasses and hats.

To make sure you can safely capture all those classy beach pictures, carry a waterproof case for your mobile phone and camera.

Although it may be too early to wear swimsuits when you are planning for water activities and have to wear one, make sure they aren't skimpy or too revealing.

The Do's and Don't's Checklist

December in Langkawi is a time when the weather experiences a transition from the rainy season to the dry season. Hence, the water current in rivers and waterfalls turns strong during this time. So, it is advised to refrain from visiting such water bodies till the frequency of shower decreases significantly.
A little amount of rain persists in the starting days of the month. Hence, activities like hiking or trekking or mountain climbing during this season as the terrains are still slippery.
Since it is still off-season, you are bound to get alluring discounted rates for stays and other activities. However, as the tourists start pouring in towards the end of the month, it is better to start booking your hotel and flight tickets well in advance.
Jellyfishes and broken seashells are a common sight at the sandy shores of Langkawi. When going for a dip, stay alert and try dressing in a covered swimsuit.
Medical facilities are sufficient but limited. Most of the clinics and healthcare centres are present in the town of Kuah. Hence, once you reach your resort, get acquainted with the medical services of the region.
What is the December weather like in Langkawi? Check. What to pack? Check. Where to go? Check. What to do? Check. What to keep in mind? Check. So, now what is left on the to-do list? Oh yes, it is for you to start gearing up and go unravel the blissful sceneries of Langkawi's island.