However, humidity still envelops the air, causing sweating and discomfort during those adventurous, outdoorsy plans. But despite this, Langkawi in December witnesses a gradual rise in travellers to this island paradise. Whether you want to feel sun-kissed lazing on the shores and silent breezes flowing through your hair or go swimming along in the warm waves of the sea, the season is just right to enjoy hitting the sandy beaches of this tropical escapade.
Langkawi Weather in December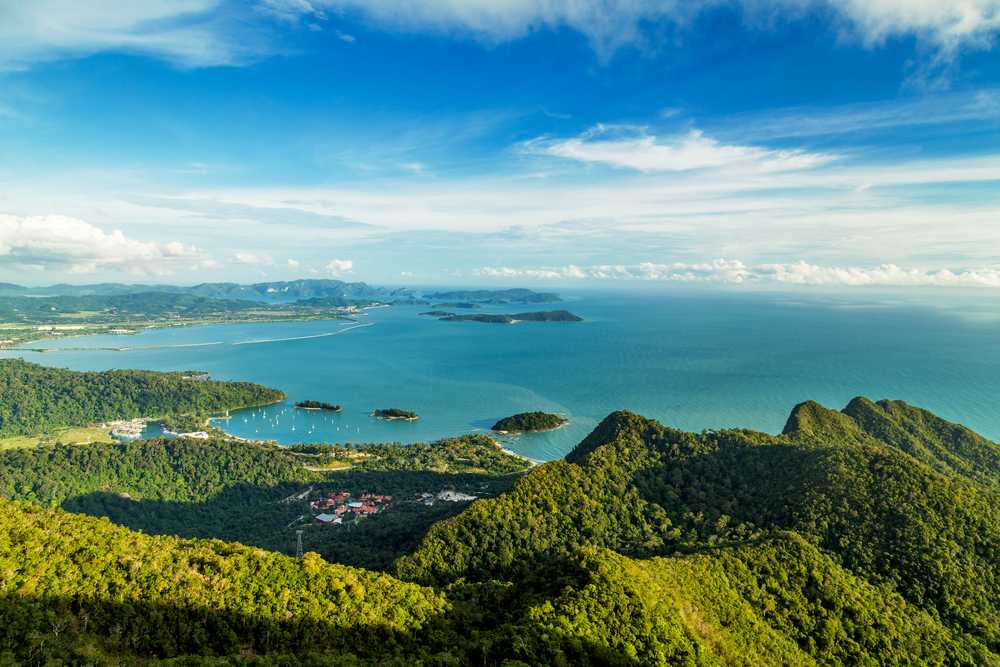 Average Temperature: The weather remains moderate for most of December, averaging about 28 degrees Celsius (or 82.4 degrees Fahrenheit), making it amazingly pleasant for discovering the captivating locations of the island. 

Highest Temperature: During the daytime, with the sun shining brightly in the sky, the temperature can reach a maximum of 31 degrees Celsius (or 87.8 degrees Fahrenheit). 

Lowest Temperature: Since it is the beginning of Langkawi's winter season, nights can get chilly, with the mercury even dipping to 25 degrees Celsius (or 77 degrees Fahrenheit) sometimes. 

Sea Temperature: At 29 degrees Celsius, the sea is warm enough to give a hand at all the water sports. 

Average Rainfall: Average precipitation in Langkawi in December is around 94 mm, which is around 21 days of 1-2 hours of drizzling. And as the month comes to an end, so do these mild showers.

Average Daily Wind Speed: Gentle breezes of speed 4.7 knots or 8.69 kph blow throughout the day.

Average Relative Humidity: A high humidity of around 70.8% is the only deterrent to the travel plans. 

Average Sunshine: 7-8 hours per day

General Time of Sunrise: 7:23

General Time of Sunset: 19:09 
Things to Do in Langkawi in December: Oh, the places you can go!
1. A Day at the Beach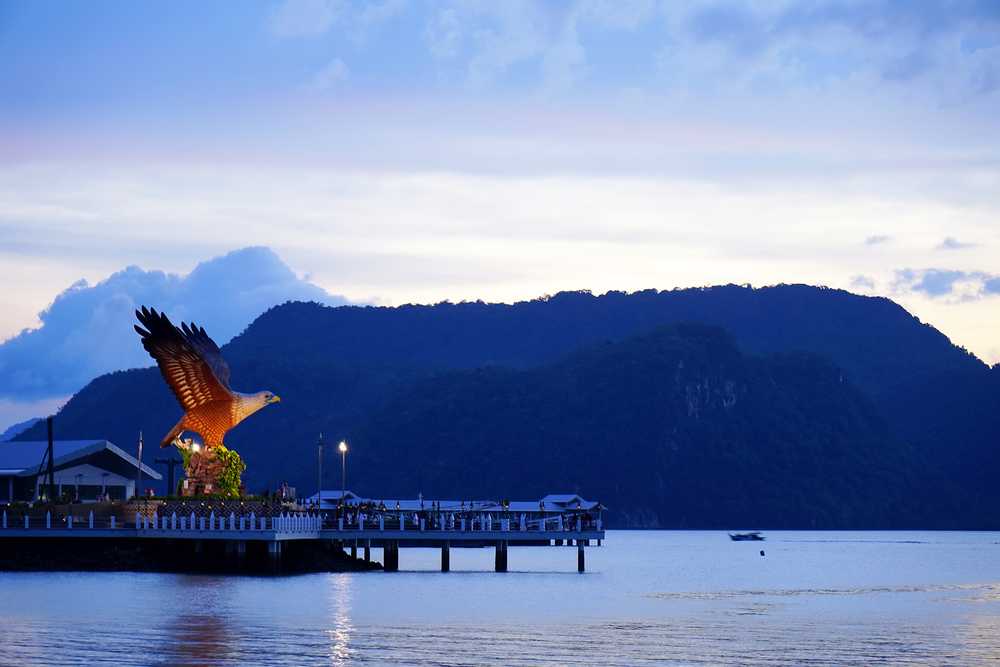 2. Ride the SkyCab Cable Car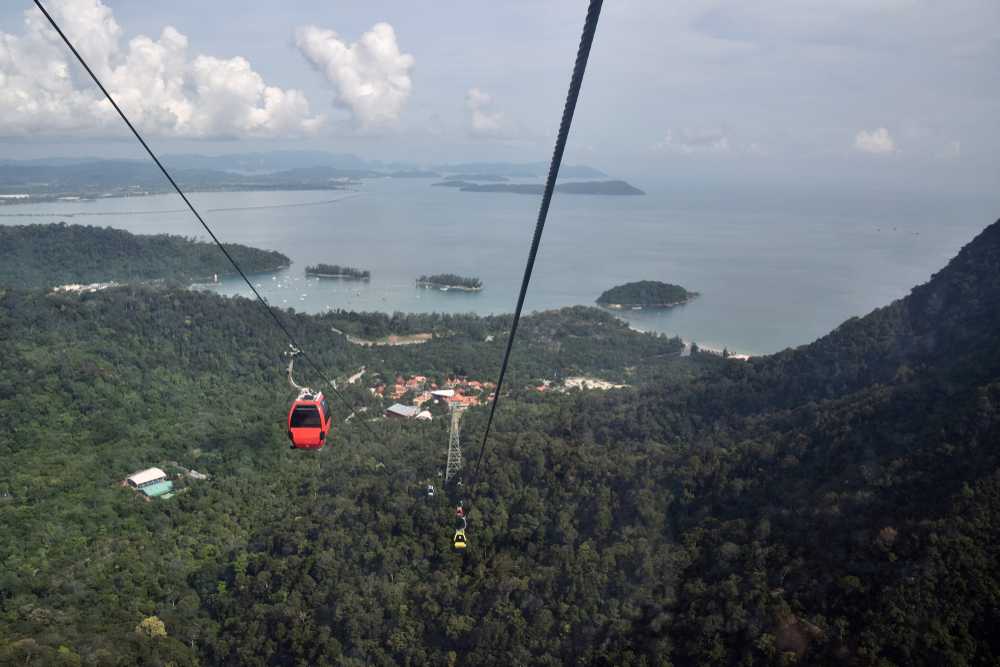 Location: Oriental Village, Burau Bay, Langkawi 07000
Timings: 9:30 am – 7:00 pm
Tickets: RM 65 for children and RM 85 for adults
Traveler's Tip: At the ticket counter, you can check out the special combos which are inclusive of other experiences, like SkyDome and SkyRex, to avail discounted prices.   
3. Witness Panoramic Views atop Langkawi Sky Bridge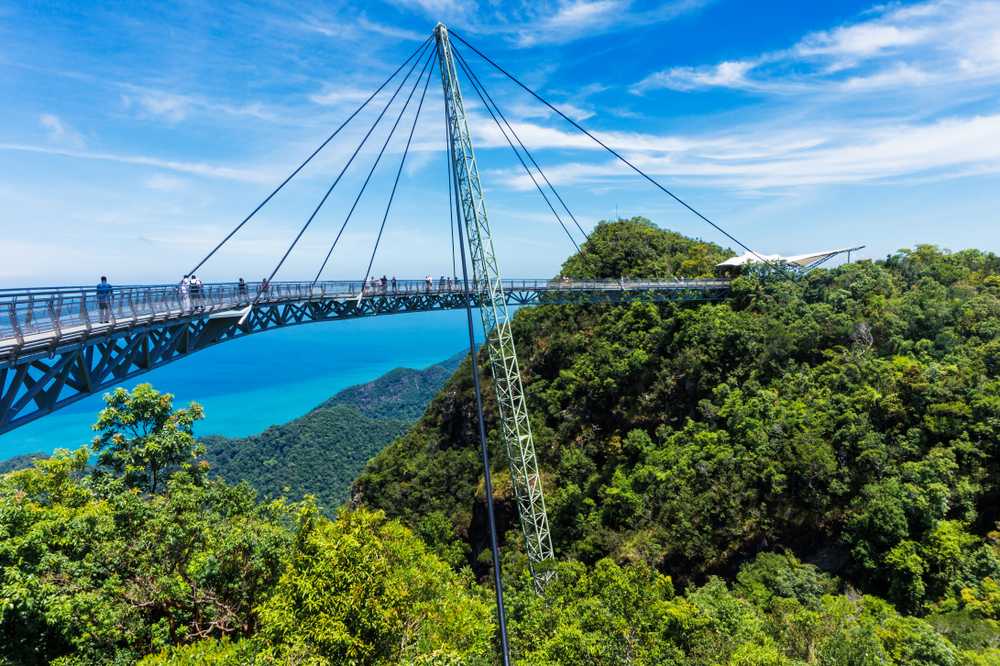 Location: Oriental Village, Burau Bay, Langkawi 07000
Tickets: RM 4 for children and RM 6 for adults
4. Capture Pictures at Underwater World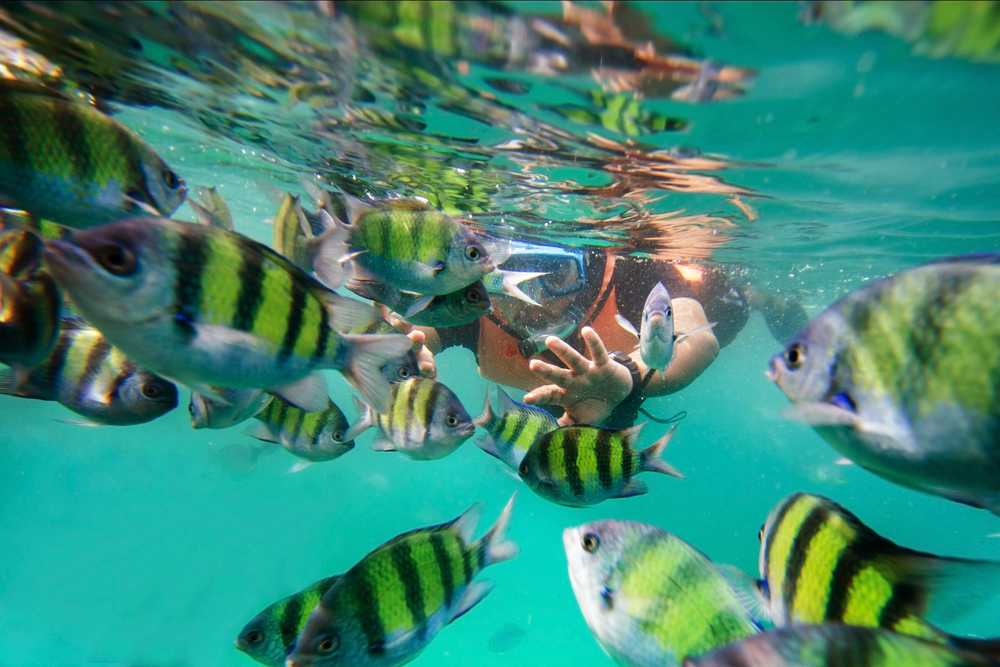 Location: Jalan Pantai Chenang, 07000 Langkawi, Kedah
Operating Hours: 10:00 am – 6:00 pm every day, but 9:30 am – 6:30 pm on all School and Public Holidays
Tickets: RM 36 for children (age 3 to 12 years) and RM 46 for adults (age 13 years and older)
Traveler's Tip: Plan your visit around the timings of feeding sessions of seals and penguins for the ultimate experience.
5. Tour the Wildlife Park & Bird Paradise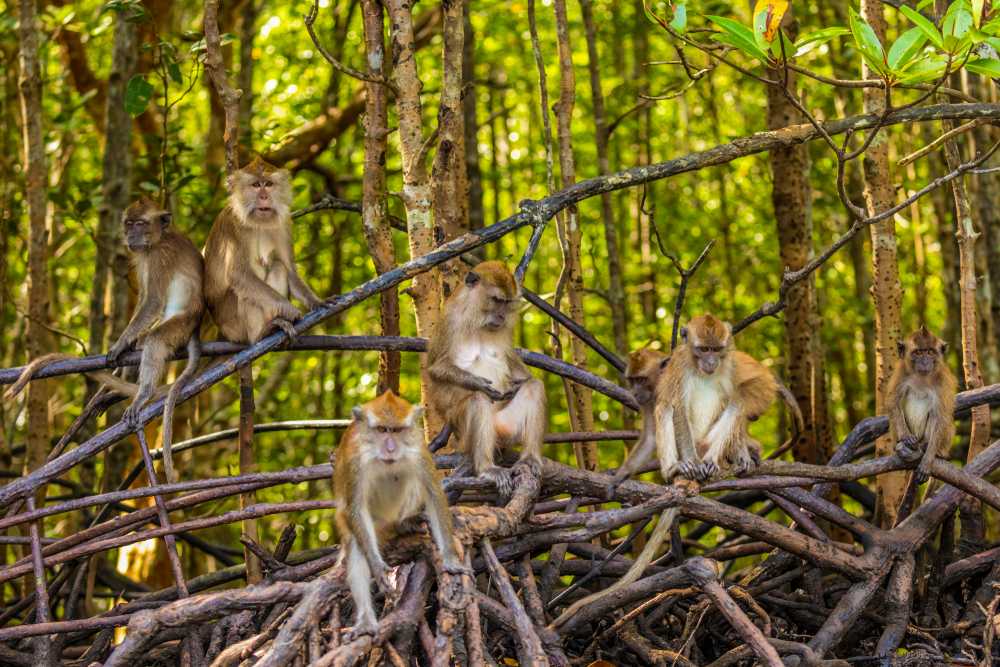 Location: Lot 1485, Jalan Ayer Hangat, Kampung Belanga Pecah, 07000 Langkawi
Operating Hours: 8:30 am – 7:00 pm
Tickets: RM 28 for children (age 3 to 12 years), RM 45 for adults (age 13 years and older), and RM 26 for senior citizens (age 55 years and older)
Traveler's Tip: When visiting the Wildlife Park in groups, avail the family packages at their ticket counter to get the complete experience at special rates. Also, while planning your visit, note the timings of special sessions like feeding and 'cuddle with raccoon'.
6. Stroll in the Gardens of Taman Lagenda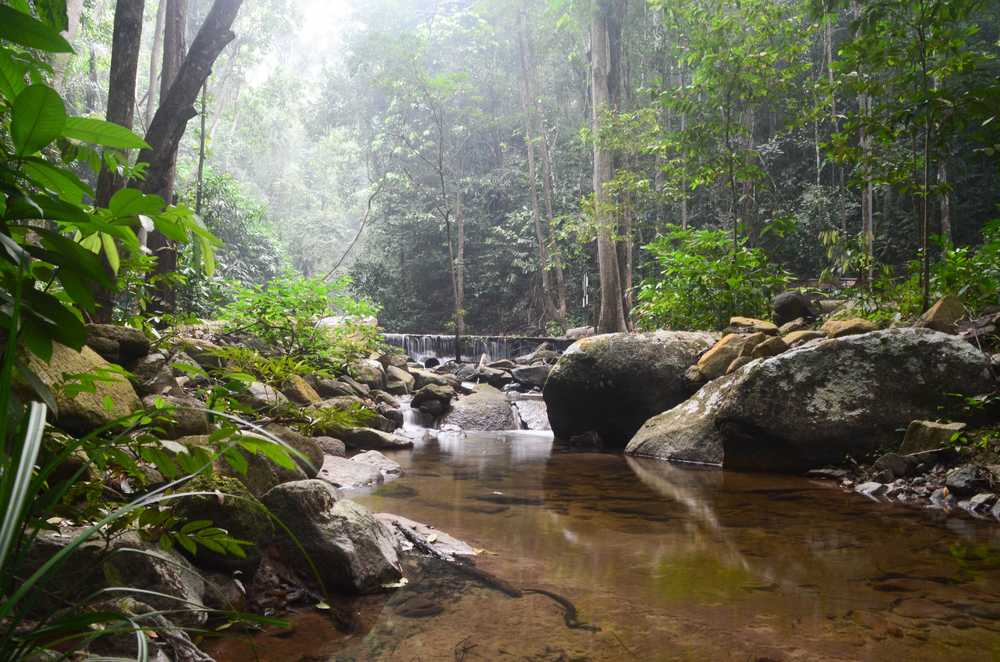 Location: Kuah, 07000 Kuah, Kedah
Timings: 9:00 am – 7:00 pm
7. Shop at the Night Markets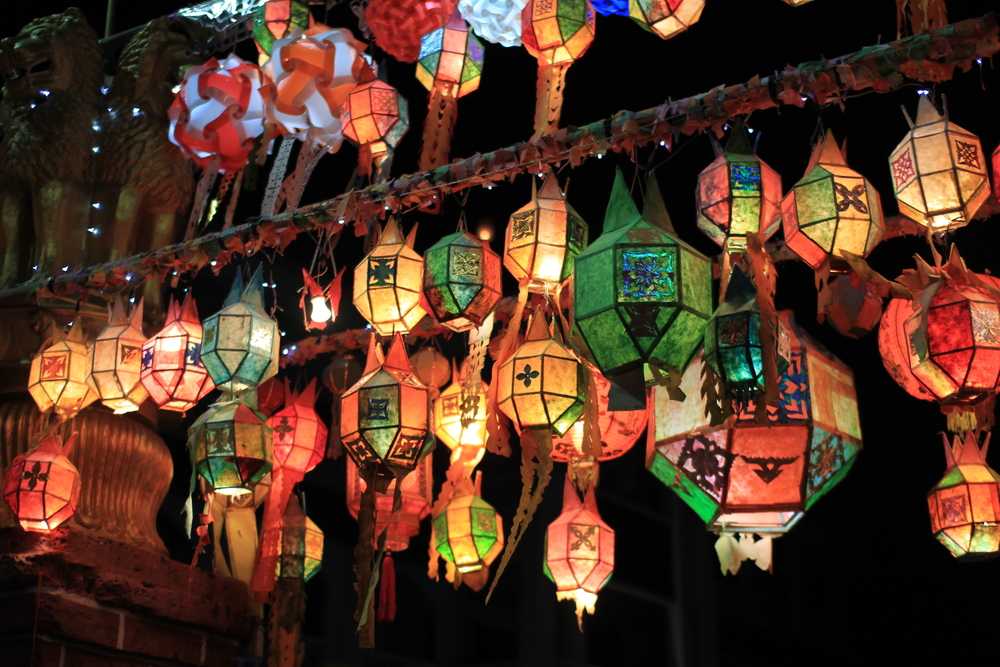 Monday: Ulu Melaka Night Market, from 5:00 pm – 9:00 pm
Tuesday: Kedawang Night Market, from c 5:00 pm – 10:00 pm
Wednesday: Pekan Kuah Night Market, from 5:30 pm – 10:00 pm
Thursday: Temonyong Night Market, from 6:00 pm – 11:00 pm
Friday: Ayer Hangat Friday Night Market, from 5:00 pm – 10:00 pm
Saturday: Pekan Kuah Night Market, from 5:30 pm – 10:00 pm
Sunday: Padang Matsirat Night Market, from 6:00 pm – 10:00 pm
Festivals and Events in Langkawi in December  
Langkawi Craft Festival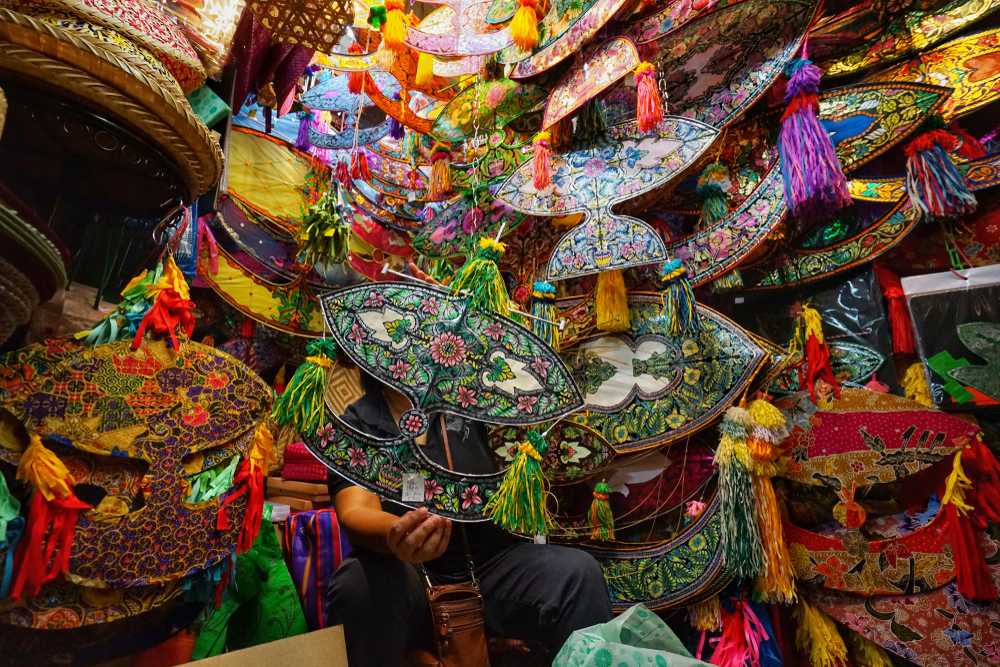 Christmas and New Year's Eve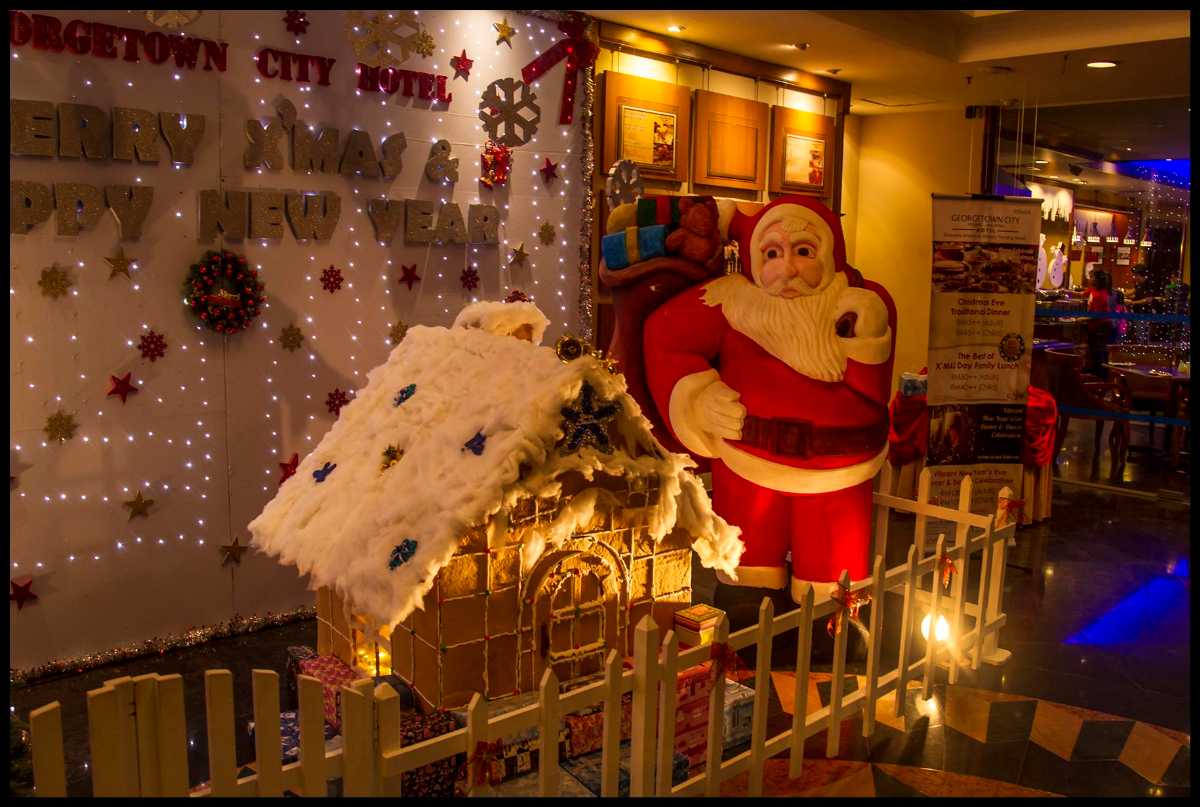 Tips for Packing those Bags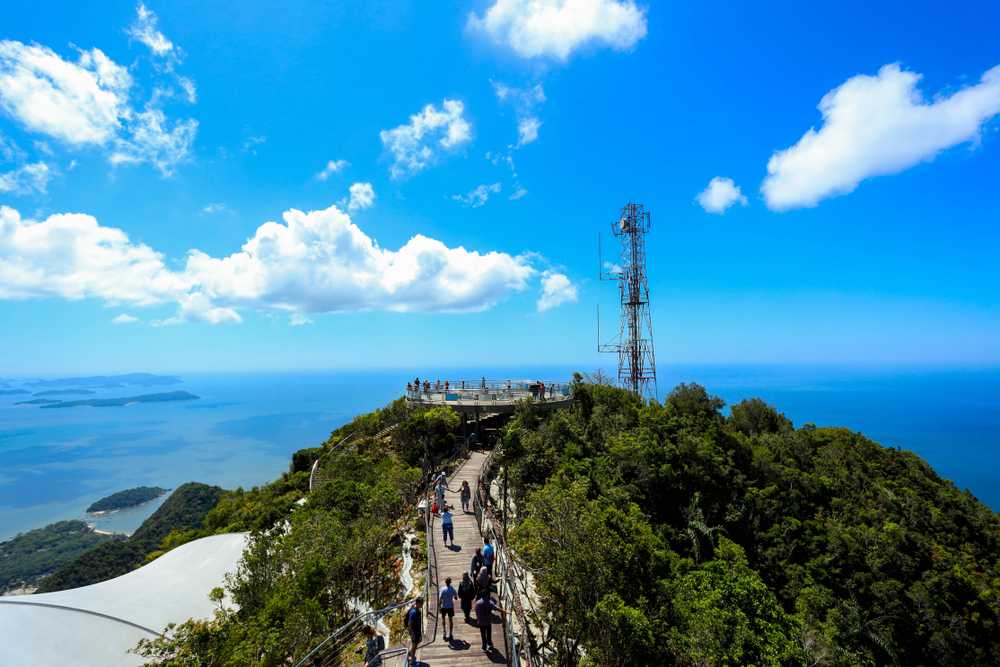 By December, rainfall in Langkawi becomes scattered and occasional. However, whenever stepping outside, make it a point to carry an umbrella or a raincoat to tackle those unwanted showers.
Evening turns a little chilly as light breezes start flowing after the sunset. So, carry a sweatshirt and full-sleeved tops to avoid feeling cold during nighttime.
Mosquito repellants and bug sprays are a must to protect your skin from rashes and irritation caused due to stinging insect bites.

To avoid too much exposure to the sun during the noon and daytime, it is advisable to carry plenty of sunblock and mild moisturizers to keep your skin protected and hydrated.

If partying in your resort or at some pub, then heels are a good choice. But when hitting the beach, heels will be the worst one. So, when heading to those sandy terrains, don a pair of sturdy shoes or casual flip-flops for a more comfortable experience.

To beat the heat during the sunny days, put on your sunglasses and hats.  

To make sure you can safely capture all those classy beach pictures, carry a waterproof case for your mobile phone and camera. 

Although it may be too early to wear swimsuits when you are planning for water activities and have to wear one, make sure they aren't skimpy or too revealing. 

The Do's and Don't's Checklist

December in Langkawi is a time when the weather experiences a transition from the rainy season to the dry season. Hence, the water current in rivers and waterfalls turns strong during this time. So, it is advised to refrain from visiting such water bodies till the frequency of shower decreases significantly.   
A little amount of rain persists in the starting days of the month. Hence, activities like hiking or trekking or mountain climbing during this season as the terrains are still slippery.
Since it is still off-season, you are bound to get alluring discounted rates for stays and other activities. However, as the tourists start pouring in towards the end of the month, it is better to start booking your hotel and flight tickets well in advance.
Jellyfishes and broken seashells are a common sight at the sandy shores of Langkawi. When going for a dip, stay alert and try dressing in a covered swimsuit.
Medical facilities are sufficient but limited. Most of the clinics and healthcare centres are present in the town of Kuah. Hence, once you reach your resort, get acquainted with the medical services of the region.