The streets of Langkawi have recently seen a sharp rise in the number of cafes. Most of the cafes serve local as well as continental and fusion meals, while some are specific to a particular cuisine only. Overall, Langkawi has a lot to offer to its local and tourist foodies. 
Here are some of the best cafes in Langkawi:
1. The Cliff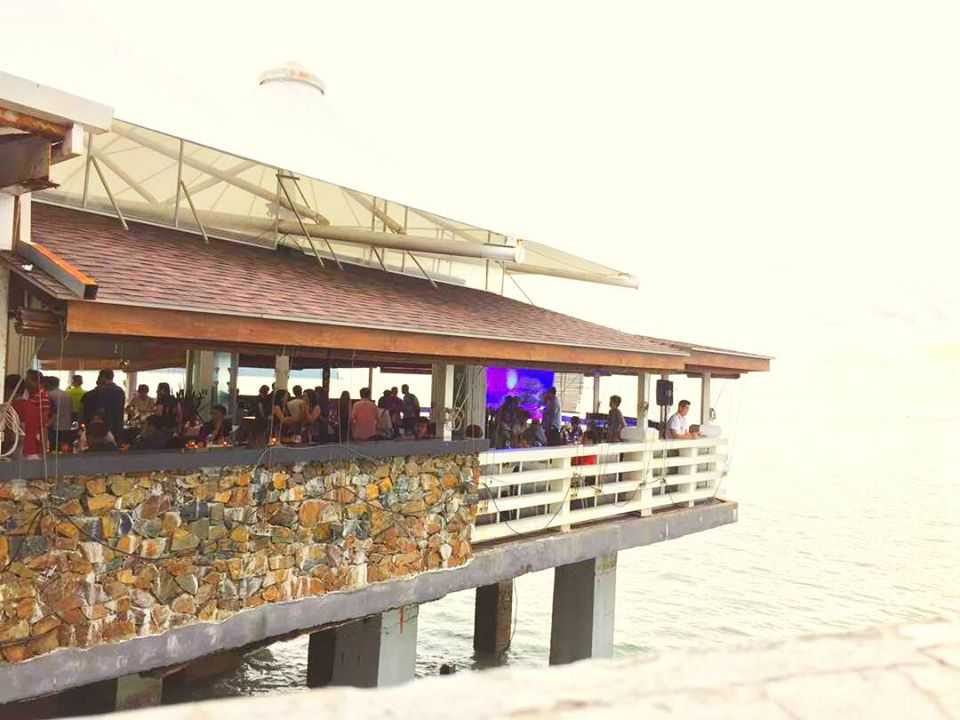 The Cliff is an exotic seaside cafe located at the famous Cenang beach. Cenang beach is known to offer the most astonishing views during sunset, and visitors at The Cliff can cherish these views while sipping their favourite cocktails. This cafe has modern interiors as well as terrace seating with bar stools. The Cliff is one of the popular cafes in Langkawi amongst couples on a honeymoon because of the splendid views it overlooks. The cafe has its 'happy hours' from 12 noon to 6:00 PM when it offers drinks at half the price. 
Must try: Seafood, sunset cocktails
Location: Lot 63 & 40, Cenang, Mukim Kedawang, Lebuh Pantai
Opening hours: 12:00 PM to 11:00 PM
2. Arts Cafe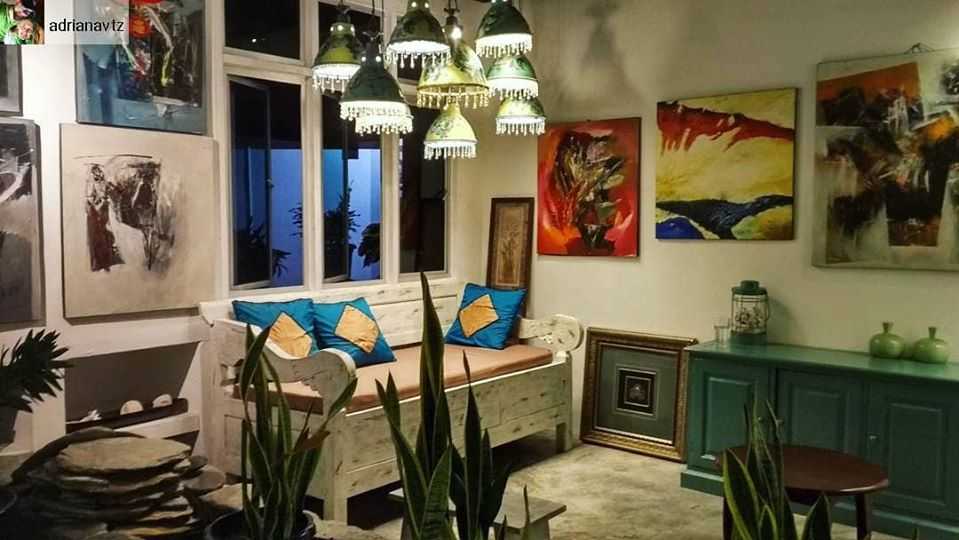 Inaugurated in 2003, Arts Cafe is a quirky one, whose walls are adorned with paintings and motifs. The artistic walls give the cafe its name and an attractive vibe. Arts Cafe uses homemade ingredients, which makes everything organic and fresh. This is one of the top cafes in Langkawi offering a variety of local and western food with a range of vegetarian and vegan options. They believe in serving all their visitors with love and smiles.
Must try: Spaghetti Bolognese
Location: 54 Jalan Pandak Mayah 5, Kuah
Opening hours: 9:00 AM to 10:00 PM
3. La Chocolatine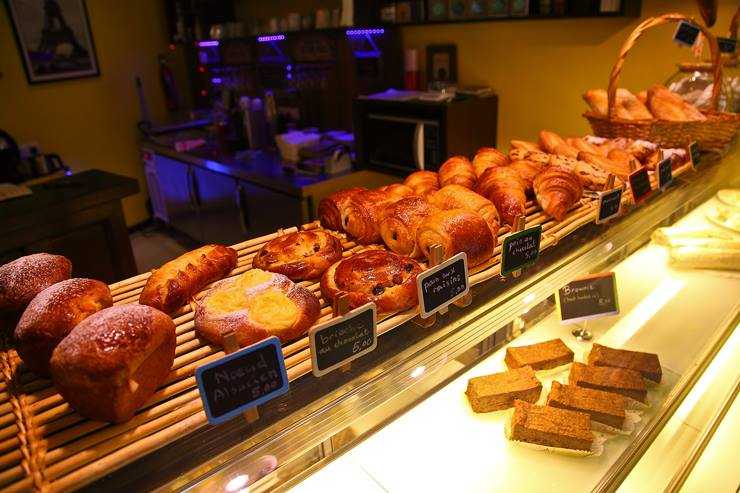 La Chocolatine is a cute French-style cafe in Langkawi. A cosy ambience and French-themed interiors with authentic, homemade French delicacies bring La Chocolatine to this list. Pastries, croissants and macaroons are amongst the available orders here. Prepared and served eloquently with love and authenticity, the dishes and beverages here have fans from all over the world. 
Must try: Crepes, croissants
Location: No. 3 Jalan Teluk Baru, Pantai Tengah
Opening Hours: 9:00 AM to 7:00 PM (closed on Fridays)
4. Yellow Beach Cafe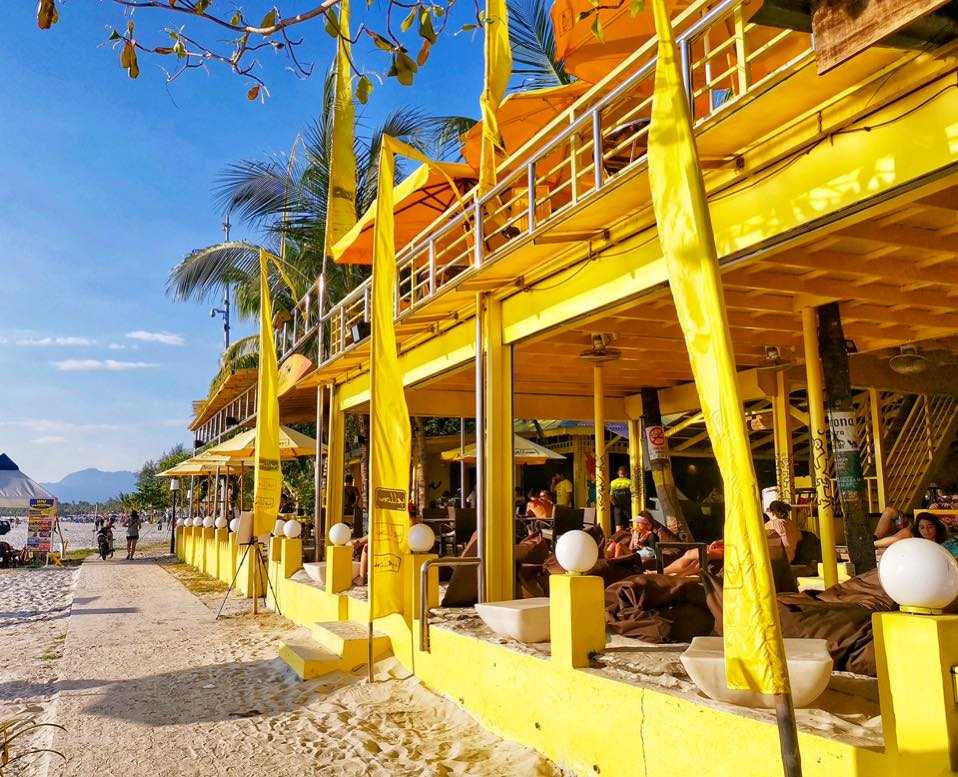 One of the most frequently visited cafes in Langkawi, Yellow Beach cafe is located at Cenang beach. The cafe has a chilled out vibe and is strategically divided into three parts, an indoor restaurant called Steak House, the Cocktail Bar and the Beachfront Lounge which has cushions, pillows, beanbags and hammocks. The menu comprises mostly of continental dishes, like pizzas and pasta. This cafe is the hub for drink promotions and musical events. 
Must try: Meaty steaks and pizzas
Location: Pantai Cenang
Opening Hours: 12:00 PM to 1:00 AM (closed on Tuesdays)
5. My French Factory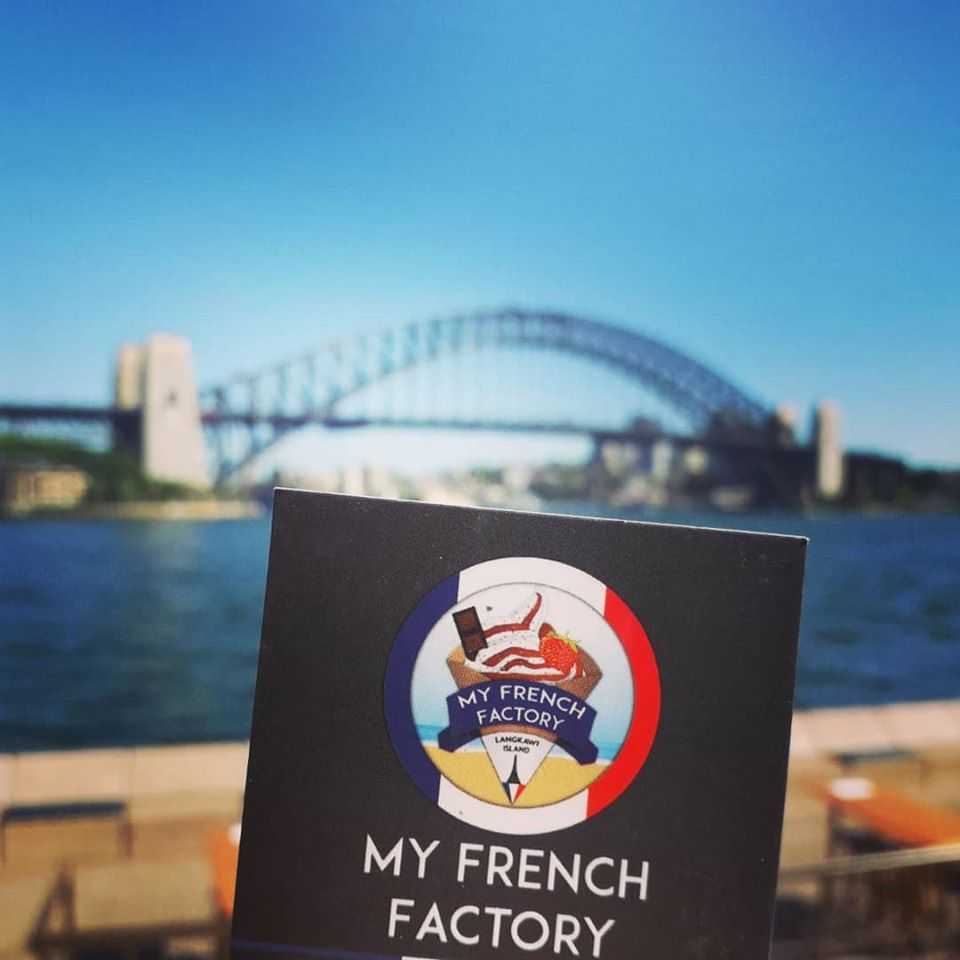 My French Factory is among the small cafes in Langkawi, vouched by many tourists and ex-pats. As the name suggests, the cafe is another French-themed one, serving French savouries and sweets. Their rates are very affordable, and the quantity of the food served is comparatively large, which makes it a pocket-friendly hangout. The most frequent orders are crepes and waffles.
Must try: waffles with caramel sauce topping
Location: Jalan Pantai Cenang, Ground floor of the Langgura BARON Resort
Opening Hours: 11:00 AM to 11:00 PM (closed on Fridays)
6. Smiling Buffalo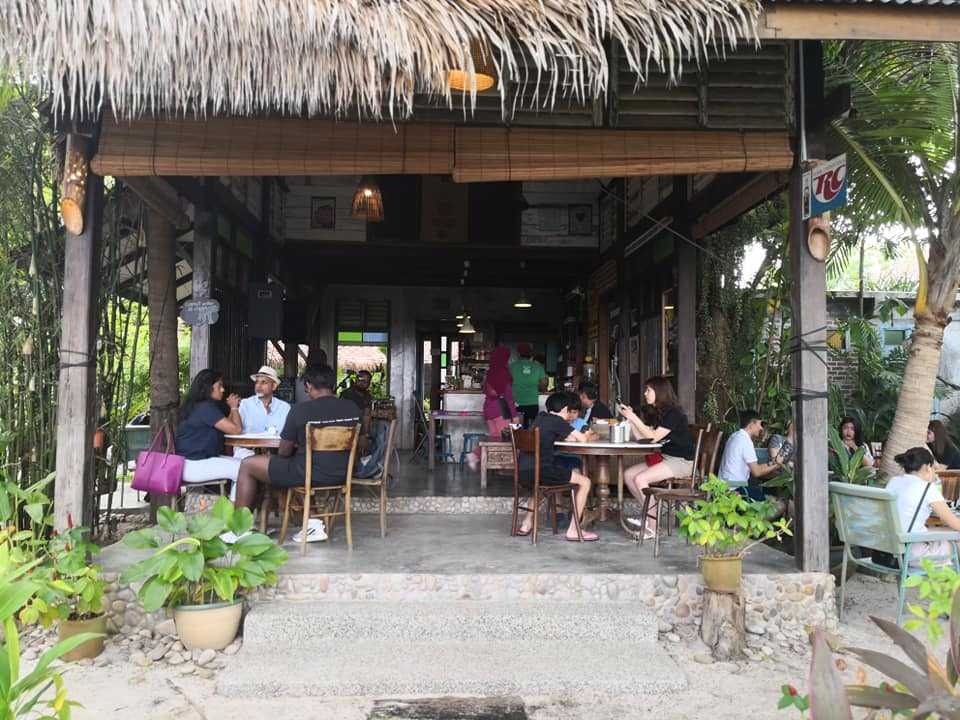 Another worth visiting cafe located off the Cenang beach, Smiling Buffalo is a coffee place housed in a subtle and warm ambience. The outdoor seating attracts most of the visitors. The cafe hosts live band performances occasionally. The main course menu comprises of Malay-European fusion dishes along with types of coffees. Smiling Buffalo is a frequent gathering spot for brunches and business meet-ups. 
Must try: Mango pancakes, poached eggs in tomato sauce and affogato with coconut ice cream
Location: 965 Kuala Cenang
Opening Hours: 8:00 AM to 6:00 PM
7. Nest Rooftop Cafe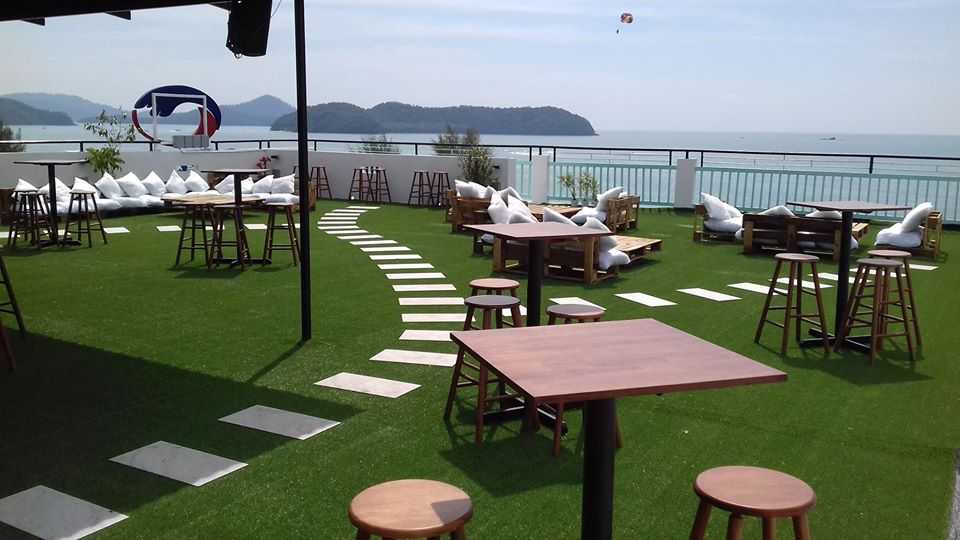 Nest Rooftop Cafe is a splendid rooftop cafe cum bar located at the Cenang beach with serene views of Andaman sea and the mountains of Langkawi. The terrace seating consists of tables, chairs and cushions. There's also a designated play area for children. Nest Rooftop Cafe is among the best cafes in Langkawi to experience live band performances and movie nights. The cafe serves halal food. They don't serve alcohol. However, visitors can carry their own liquor. Nest Cafe also rents its space for private functions. 
Must try: New Zealand sirloin steak and lamb steak, both served with potato wedges and garden salad
Location: Nest Creations Sdn Bhd, 5th Floor Royal Agate Hotel, 1659 Jalan Pantai Cenang, Pantai Cenang, Langkawi Island 07000
Opening Hours: 07:00 AM – 11:00 AM & 5:00 PM – 11:00 PM
8. Straits & Co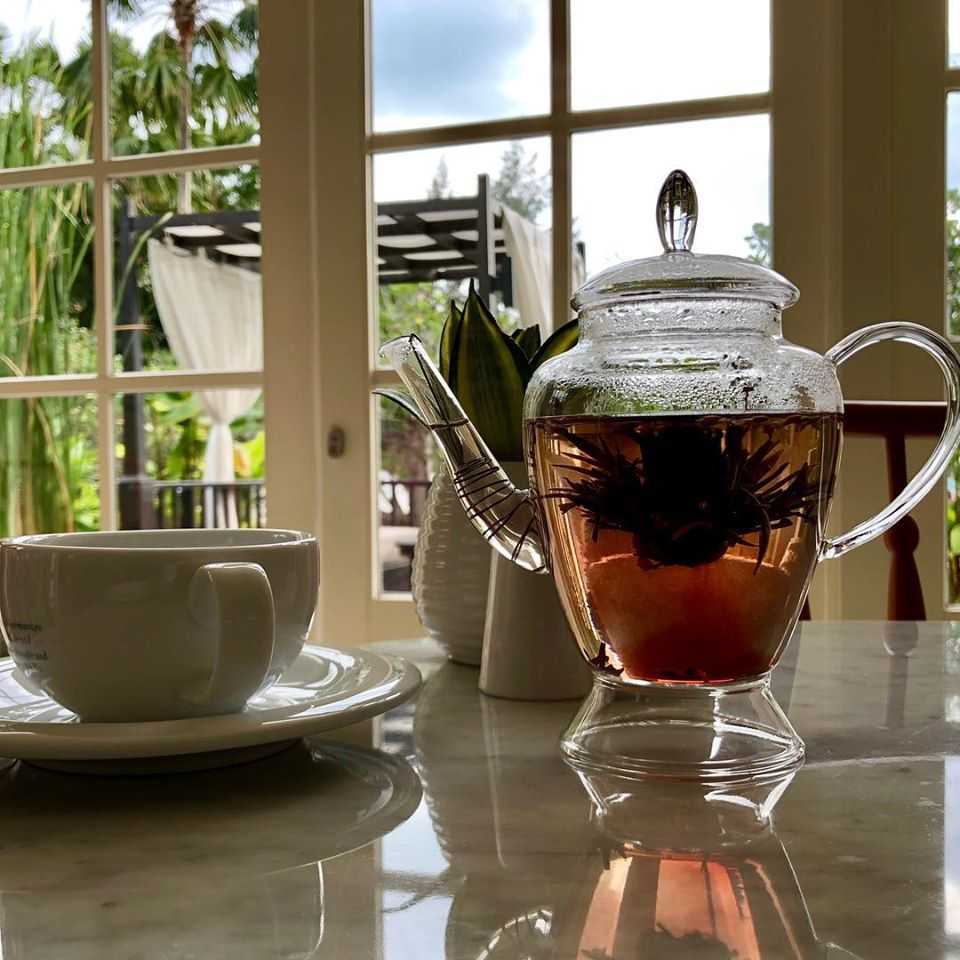 Straits & Co is among the themed cafes in Langkawi, however, this one is British-inspired. It is brightly painted with classy colonial interiors, including a marble ceiling, Peranakan floor tiles with elegant motifs and ceramic vases on each table. The outdoor seating includes a wooden patio, low tables and beds. The cafe overlooks the pool of the famous The Danna and serves British-Malay cuisine. 
Must try: Prawns curry
Location: The Danna Langkawi, Telaga Harbour Park, Pantai Kok, Kedah
Opening Hours: 11.00 AM to 7:00 PM
9. Cafe Bonobo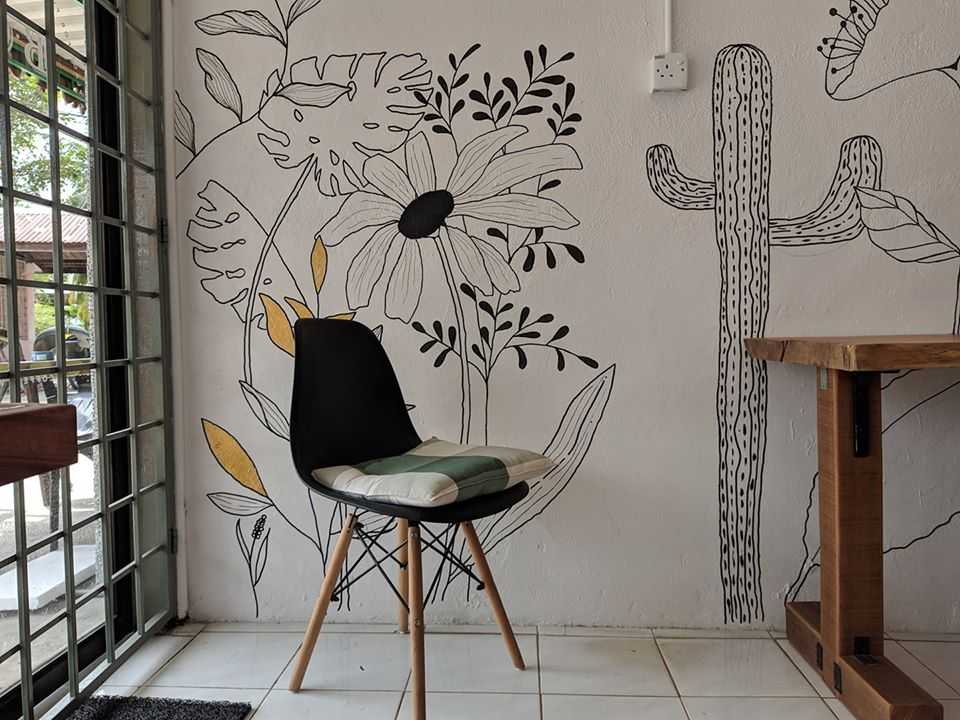 Cafe Bonobo is a cafe serving mainly American health food. Thus, it attracts those tired of eating heavy and looking for a light snack. Bonobo also serves as a coworking space. Visitors usually have praises for the owners, Calvin and Noi, for being friendly and attentive. 
Must try: Avocado toast and cappuccino
Location: 79 Mukim Kedawang, Jalan Pantai Tengah
Opening Hours: 8:30 AM to 5:00 PM (closed on Sundays)
10. Chocohauz Cafe and Bistro Langkawi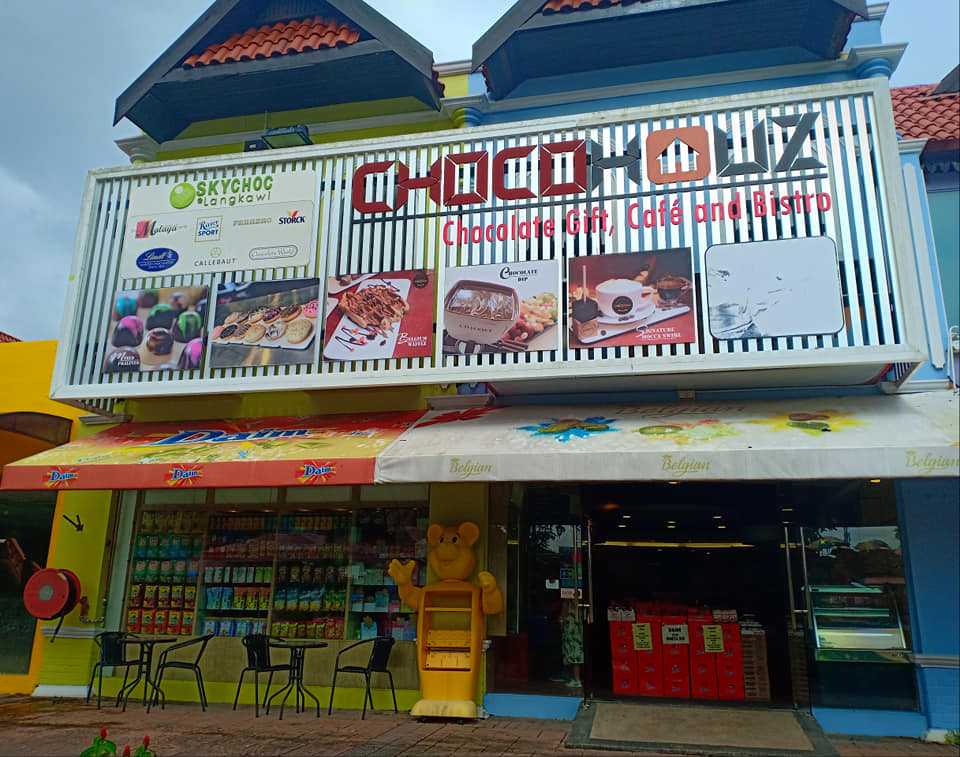 Chocohauz is a themed cafe with an attached duty-free chocolate shop. They specialize in chocolate-based desserts and beverages, although they serve Malaysian and American dishes as well. Located at the junction of tourist attractions, the cafe is a saviour amongst tired tourists. The incredible amalgamation of fusion dishes with the chocolate-based specialities makes Chocohauz a beloved of many. 
Must try: chocolate fondue
Location: Oriental Village, Jalan Teluk Burau, Kedah, Pulau Langkawi
Opening Hours: 10:00 AM to 7:00 PM
Cafes in Langkawi has become so in recent years that it is difficult to select a few of the many options for tourists. With a multitude of cafes and eateries, Langkawi has something to satiate every craving!