The Jewel of Kedah, or Langkawi as it is better known, is located 30 kilometres off the mainland and is a group of ninety-nine islands in the Andaman sea. Naturally, the archipelago is blessed with scenic beaches and bays, which are a treasure trove of exciting water activities that adventure junkies will truly relish. From parasailing to snorkelling, there are a myriad of activities that one can choose from, to experience that breathtaking adrenaline rush and better explore this paradise on Earth. 
These are the top ten water sports in Langkawi:
1. Jet Skiing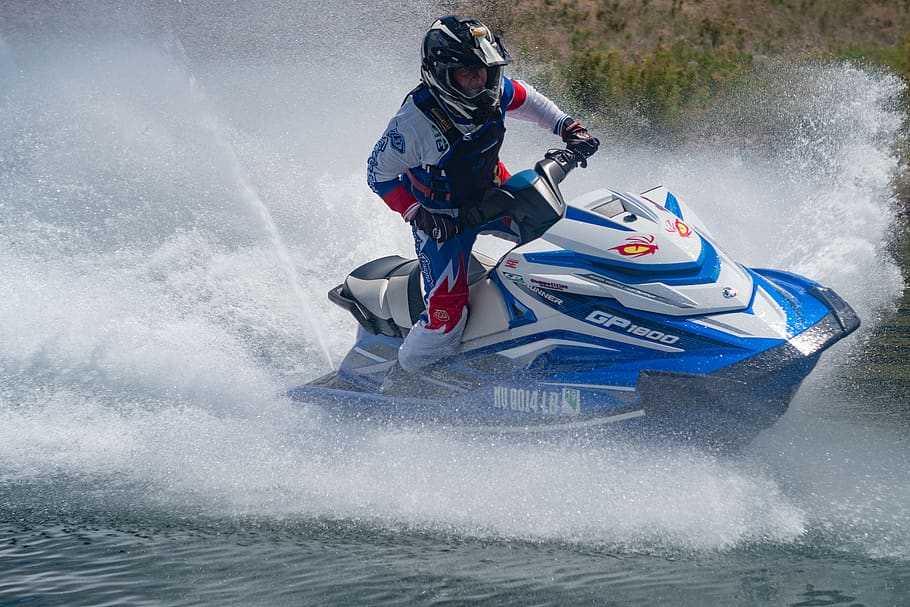 Jet skiing is one of the perfect water sports in Langkawi to explore the beautiful attractions of the archipelago as you tread over the calm waters of the sea and visit different islands en route, including the famous Tepur Island, Singa Besar Island and Dayang Bunting Island. Visitors can choose from an assortment of packages that range from an hour to four hours, and even enjoy swimming in the fresh waters, visit beaches of their choice, capture the scenic views of the islands and watch eagles and seagulls pass by as they simply sit and relax. 
Places for jet skiing in Langkawi: The Pantai Cenang Beach is no doubt the best spot to enjoy jet skiing in Langkawi. 
Approximate Price: RM 400 onwards
Duration: 1- 4 hours 
2. Scuba Diving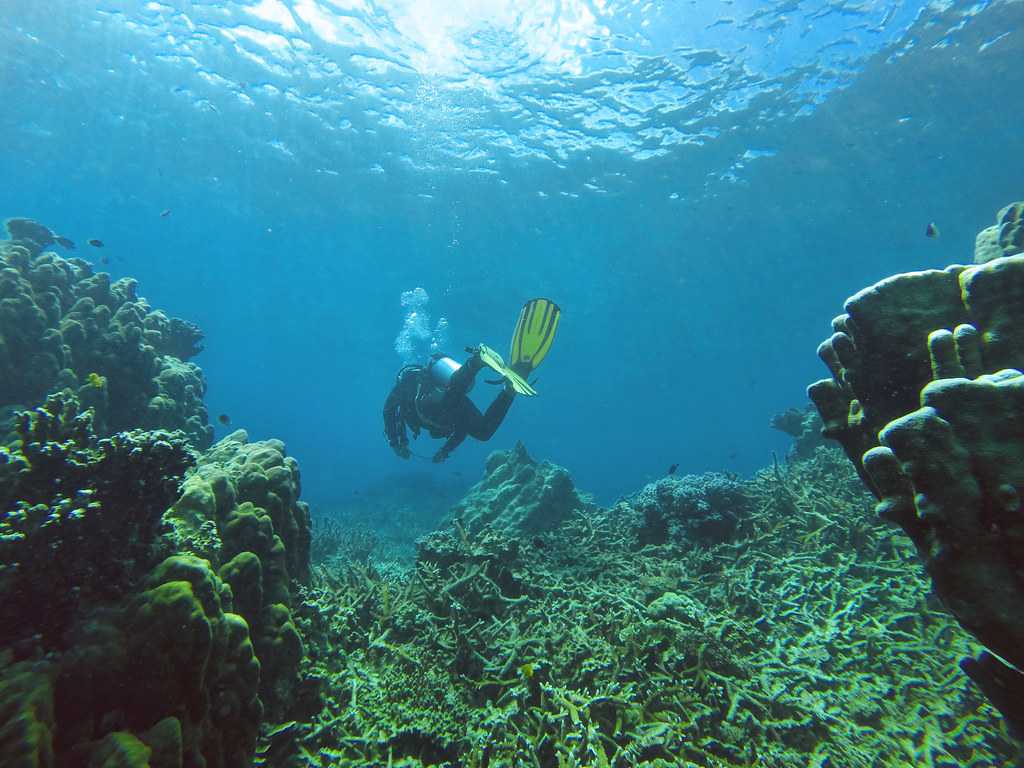 While for experienced scuba divers, there can be no better place than Langkawi to dive deep down into the sea to explore the exquisite marine life; even amateurs can relish this activity while at the island, thanks to the superb setup and arrangements that the place offers. Experienced divers offer a one-on-one guide for first-time divers, and lead you along as you explore the cod, snappers, barracudas deep in the sea, along with other colourful fish and corals.
Places for jet skiing in Langkawi: The best place to enjoy scuba diving at Langkawi is at the reefs around the Pulau Payar Marine Park; and Pulau Kaca is a popular alternative to Pulau Payar, complete with a wreck diving site called Kaca Sunken Wrecks, where you can witness sunken fishing boats which are home to clownfish, blacktip sharks, barracuda, and scorpion fish among other marine life. Other popular sites to enjoy this water sport in Langkawi include the Coral Garden, Sponge Reef, Grouper Farm, Shark Point, Lembu Rocks, and House Reef. 
Approximate price: RM 280 onwards 
Duration: 2- 4 hours
3. Snorkelling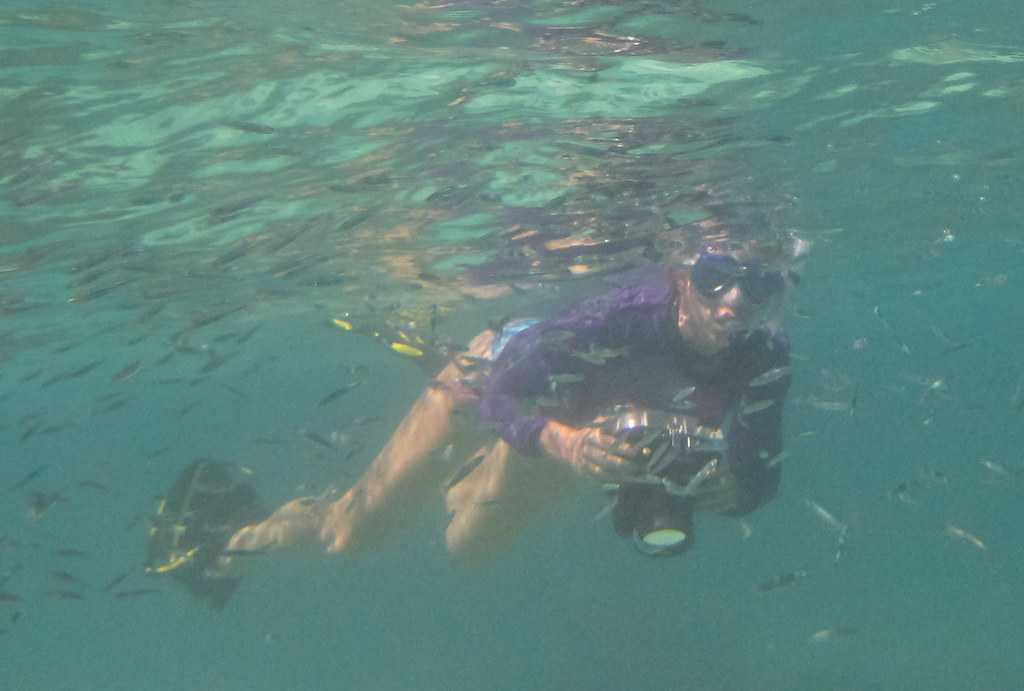 Thanks to the numerous shallow corals in Langkawi, snorkelling is one of the family water sports in Langkawi that can be enjoyed by people of all age groups. Though you will not see a lot of corals near the shore, as you proceed deeper into the waters, you will come across boulder and brain corals, and different types of fish including the butterflyfish, damselfish, the rare rabbitfish, Moorish idols, and pink anemone fish among others. The different tours will also take you to reef sites where you will encounter larger fish like snappers, moray eels, giant groupers, etc.; and the black-tipped baby sharks will swim alongside you as you explore the beautiful corals. 
Places for snorkeling in Langkawi: The best and most popular place for snorkeling is the Pulau Payar Marine Park. Other good locations to enjoy snorkeling include the Datai Bay Beach and the water area around Pulau Chabang. 
Approximate cost: RM 150 onwards
Duration: Short snorkeling courses last for just an hour or so, though you can also opt for longer durations of 8 hours to a full day.  
4. Waterfall Canyoning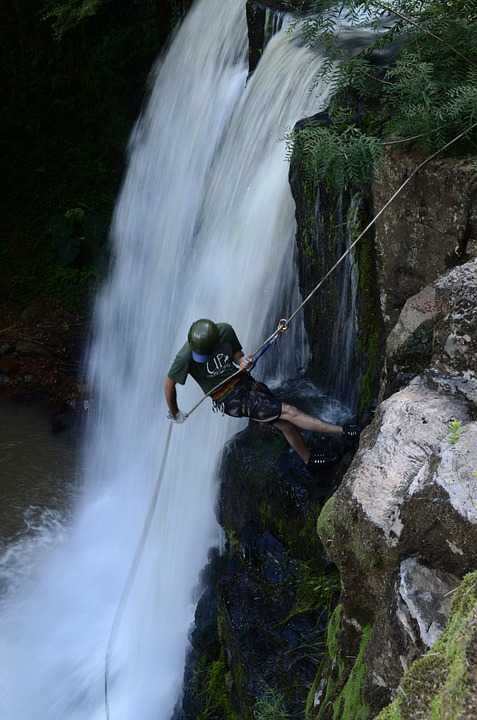 The Durian Perangin Waterfall in Langkawi is an internationally known spot for waterfall canyoning. Also known as abseiling or rappelling, waterfall canyoning is a water-based adventure sport that is gaining more and more popularity with each passing day. Located on the northern slope of Gunung Raya, which is the highest mountain in Langkawi, the waterfall is a premier destination which not only offers you the much-needed adrenaline rush but is also a sight to behold. An experienced safety instructor will guide you as you make your way to the ground of the waterfall, using a rope and a harness; and then enjoy a dip in the waterfall after having had one of the best experiences of your life. 
Places for waterfall canyoning in Langkawi: The best Langkawi canyoning tours can be enjoyed in the Durian Perangin waterfall area
Approximate cost: RM 380 onwards
Duration: 3-4 hours 
5. Deep Water Soloing
Deepwater soloing is an extreme adventure sport which involves solo rock climbing, without any ropes or harnesses, and then jumping into the azure waters underneath. Also known as 'psicobloc', this water sport in Langkawi is not meant for the faint-hearted since it takes a lot of courage to scale up walls with no one but the ocean to catch you when you fall. Nevertheless, this is a once in a lifetime experience that seasoned rock climbers and water babies thoroughly relish. 
Places for deep water soloing in Langkawi: Dua Island, Gubang Darat Island and Jong Island are famous spots to enjoy deep water soloing in Langkawi. 
Approximate cost: RM 380 onwards
Duration: 4 hours
6. Mangrove Safari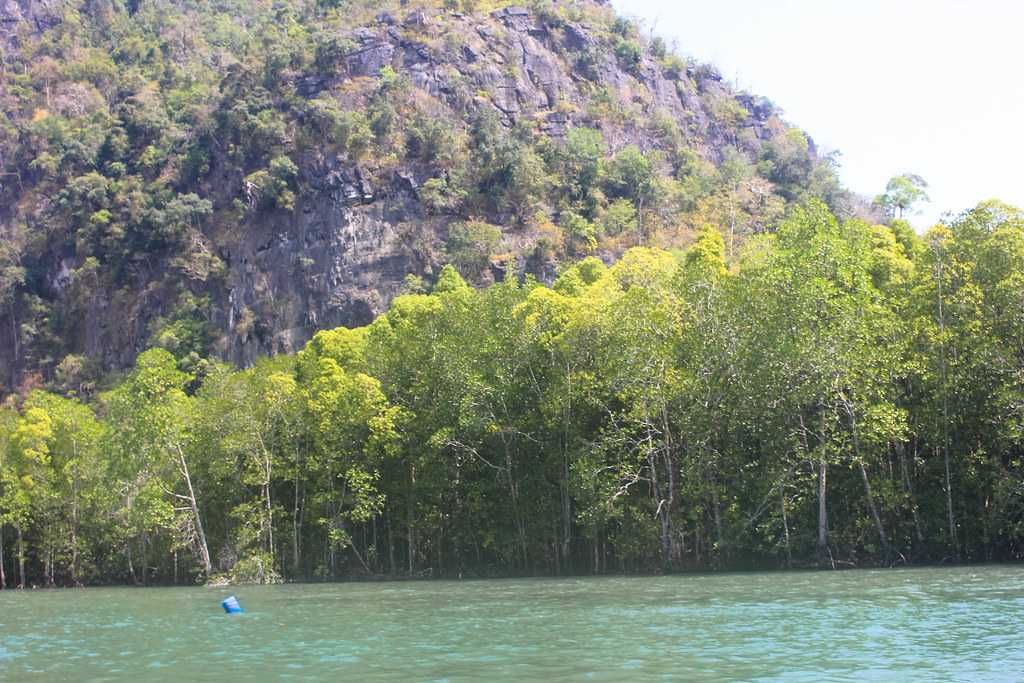 The mangrove safari in Langkawi takes place at the Kilim Karst Geoforest Park, on the northeastern tip of the archipelago, and offers visitors with breathtaking sights of sandy beaches, crowded mangrove swamps and rare views of eagles, otters, and dolphins; all this while enjoying a ride on a small boat. This thrilling adventure is perfect for the entire family, and a well-informed tour guide will explain to you in detail about the flora and fauna that you will see en route. If you happen to enjoy this boat ride during the months between September and March, you will also be able to see a lot of migratory birds, including white-bellied fish eagles, kingfishers and kite eagles. 
Places for mangrove safari in Langkawi: Kilim Karst Geoforest Park, 3 kilometers away from the Tanjung Rhu Beach is the place to go to, to enjoy a mangrove safari. 
Tour timings: 08:00 AM to 05:00 PM
Approximate cost: RM 200 to RM 599 for a guided boat ride 
7. Kayaking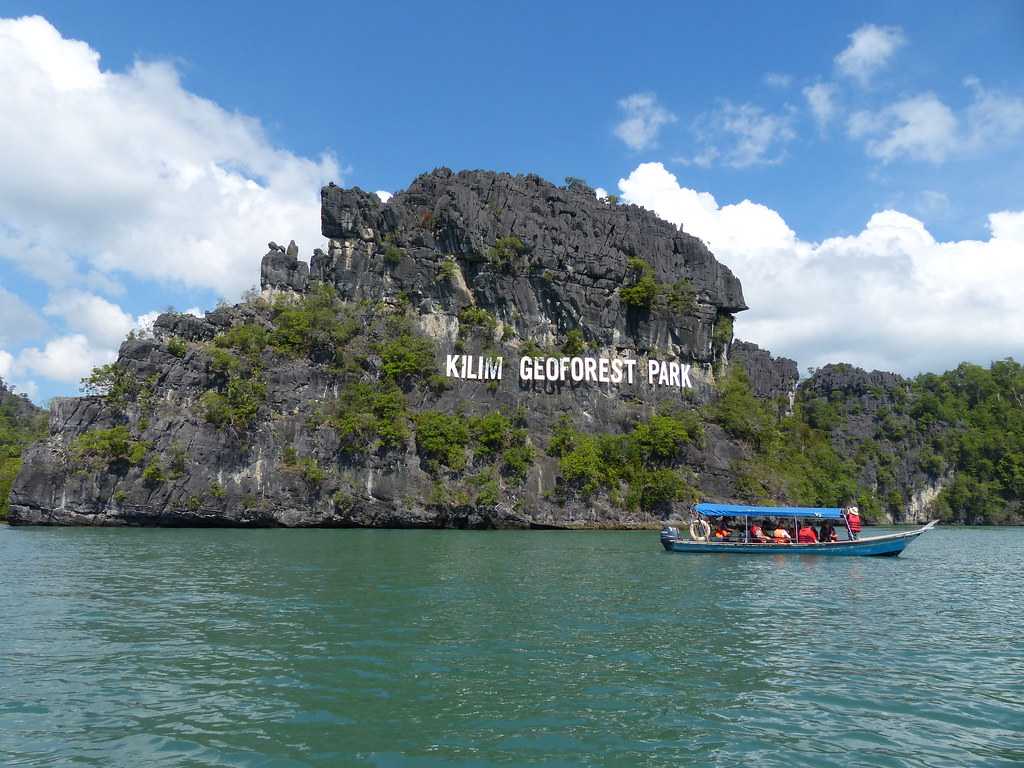 Kayaking is becoming a popular sport with each passing day and is an excellent way to explore the mangrove forests of Langkawi. For all those who are looking forward to a peaceful sport to enjoy, kayaking comes across as the saviour. Most operators run kayaking tours on the island, and the first stop of the kayaking tour is the Bat Cave, followed by a visit to the fish farm. Finally, participants get to sit in their kayaks with their equipment and explore the mangrove forests by themselves, as they witness beautiful sights of birds and animals like sea eagles, kites, herons, kingfishers, fiddler crabs, mudskippers, and monitor lizards. 
Places for kayaking in Langkawi: The kayaking tour in Langkawi takes place in the area around the Kilim Karst Geoforest Park in Kuah. 
Approximate cost: RM 60 per person for one hour
Duration: 1-4 hours, depending on the package chosen
8. Wakeboarding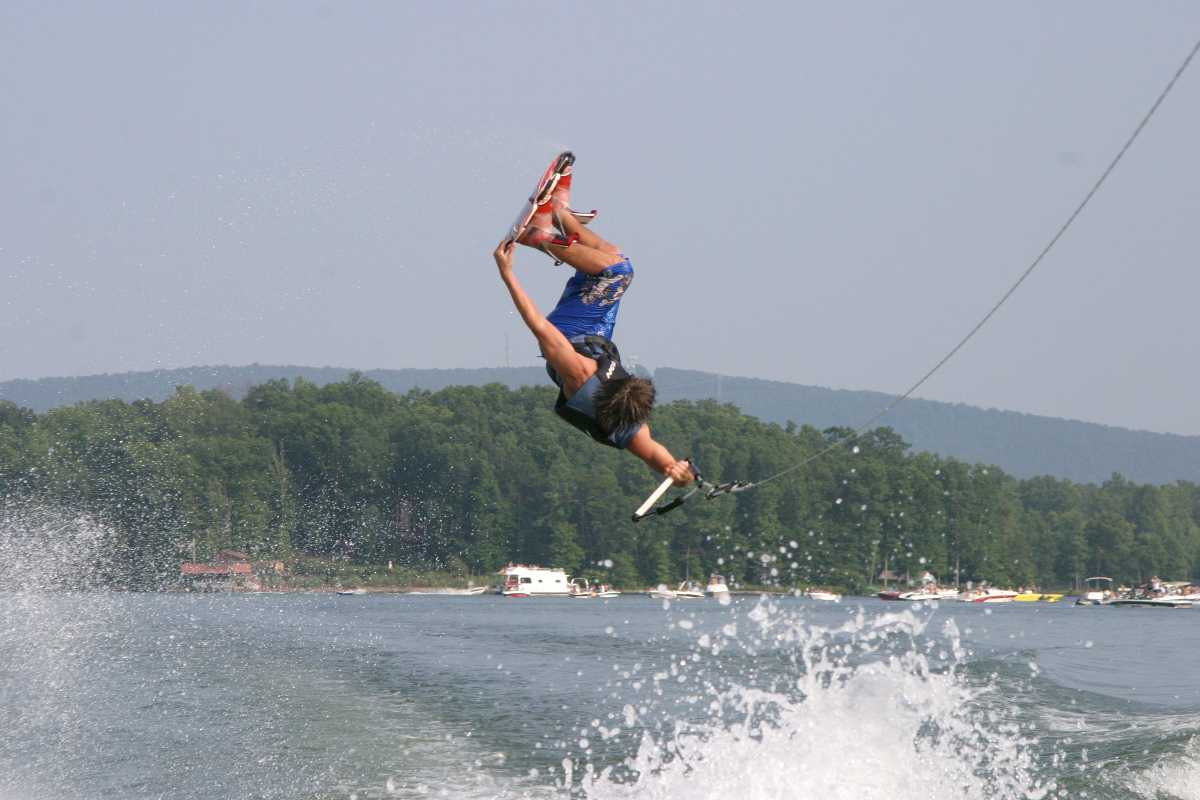 Wakeboarding is one of the adventurous water sports in Langkawi. It is a combination of water skiing, surfing, and snowboarding; whereby the rider uses a wide board to glide over the water. Wakeboarding is becoming the new rage these days, and luckily the Langkawi waters are just perfect for trying out this sport. Children above eight years of age can also partake in this fun activity, and so can adults. Additionally, the crystal clear waters will let you observe the fish and corals as you ride the boat's wake and have fun. 
Places for kayaking in Langkawi: Pantai Tengah is the best location to enjoy wakeboarding in Langkawi, and make sure you visit the island in the dry season between November and April to best enjoy the activity. 
Approximate cost: RM 300 onwards
Duration: 3.5 hours to 7 hours
9. Boat Rides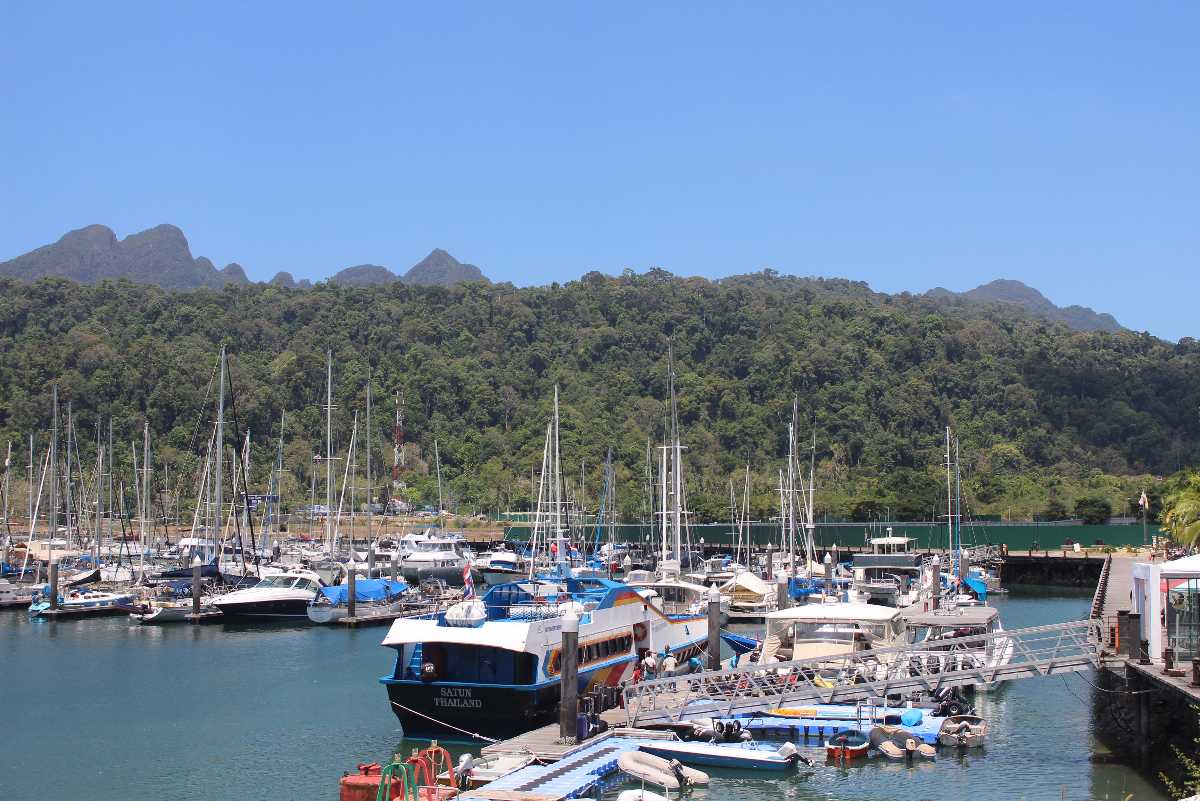 For those visiting Langkawi with family for a vacation, the fun rides that can be enjoyed at the beach by the blue waters never fail to impress. Of these, banana boat rides are the most common water sports in Langkawi, since they are the perfect way to explore the freshwater lakes in the vicinity and also to witness the exotic marine life. Additionally, banana boat rides will also take you to secluded islands on the beaches, where you can relish delicious meals in the floating restaurants. 
Places to enjoy boat rides in Langkawi: The boats depart from a number of ferry jetties, the most famous one being the Awana Porto Malai Terminal at the southern end of Pantai Tengah.
Approximate cost: RM 90 onwards
10. Fishing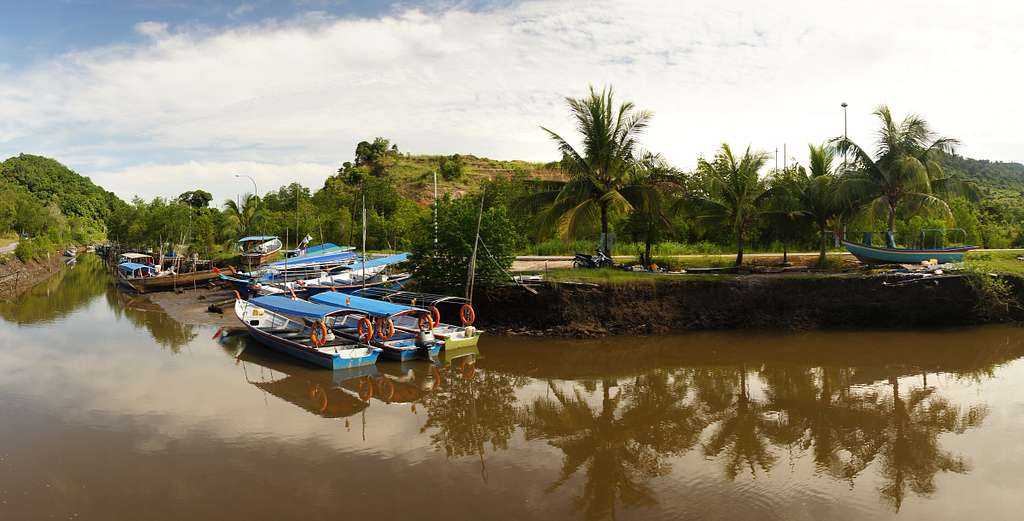 Langkawi also offers a private fishing adventure for all fishing enthusiasts out there, wherein they can learn all about fishing and angling, and enjoy as they ride on a fast and modern fishing boat. This private tour lets you explore some of the best fishing spots across the islands so that you can flaunt your fishing skills and impress those around you with your catch. The picturesque views that you will witness only add to the pleasure of fishing in the deep azure waters, and you can even enjoy a swim if you so prefer. 
Places to enjoy fishing in Langkawi: The private tour will take you to some of the best locations, including Teluk Baru, Pekan Rabu, and Kilim Karst Geoforest Park. 
Approximate cost: RM 450 onwards
Duration: 6 hours
Through its range of these offerings of exciting water sports in Langkawi, all adventure enthusiasts as well as beach lovers now flock to the archipelago in large numbers all year round, to experience that much-needed adrenaline rush and feel much closer to nature than ever before!