Charting put a plan to explore the beautiful island of Langkawi can be daunting since there is no public transport operating there. The two best options available in hand are renting a car or bike or scooter or hailing a taxi through regular means or mobile applications such as Grab. Apart from these, one can also go around the island and check out the tour operators and score a good deal for bike rentals in Langkawi.
Cost for Renting a Bike in Langkawi

The cost varies with the bike rental operators. Different dealers may offer different prices for the same model. Guesthouses and hotels also provide bike rentals in Langkawi. Quite a few tour operators also allow bargaining for the rent, and one can get a lower price if they rent the bike for a longer duration of days. A general idea of the prices is given below :
Low tourist season - RM 25 per day 
Peak tourist season - RM 35 - RM 40 per day 
From the Cenang Mall area in Pantai Cenang - RM 30 - RM 35 per day
From hotels and guest houses - RM 40 - RM 45 per day
For high-end bikes like Harley Davidson - RM 300
Bicycles - RM 15 - RM 20 
Required Documents
Valid licenses and identification cards or passports are required for security and documentation purposes. A list of required documents include :
Driving license
ID proof
Passport
Insurance policy including theft insurance (if any)
Local Road Conditions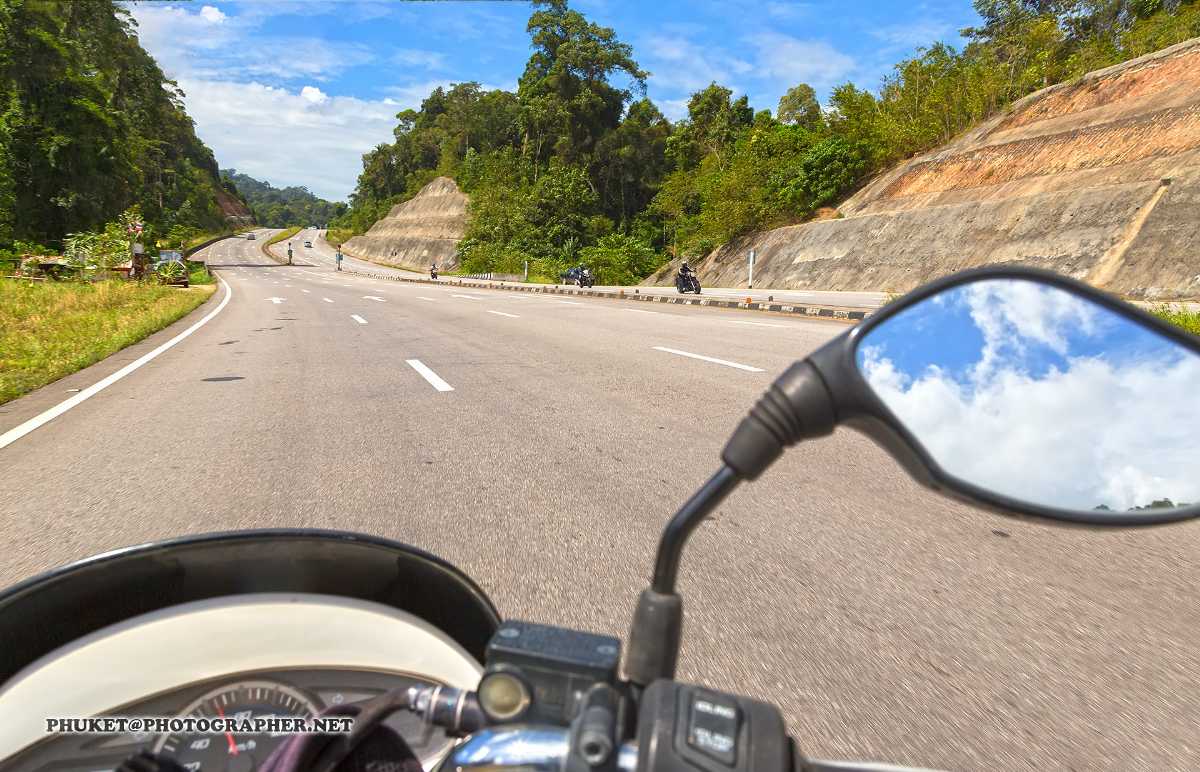 Langkawi has a good network of roads, getting upgraded day by day. The main road conditions in Langkawi are pretty good, whereas the secondary roads are mostly unpaved and can be slightly challenging, but fun to navigate too.
Major Bike Rentals in Langkawi
There are plenty of bike rental operators in Langkawi. For those whose hotels are near Pantai Cenang or Pantai Tengah area, they can find a lot of outlets along the main road. One can also check with the hotel or guesthouse they are staying in as many of them offer bikes on rent. However, their rates may vary largely, and they might charge higher than outside.
Offline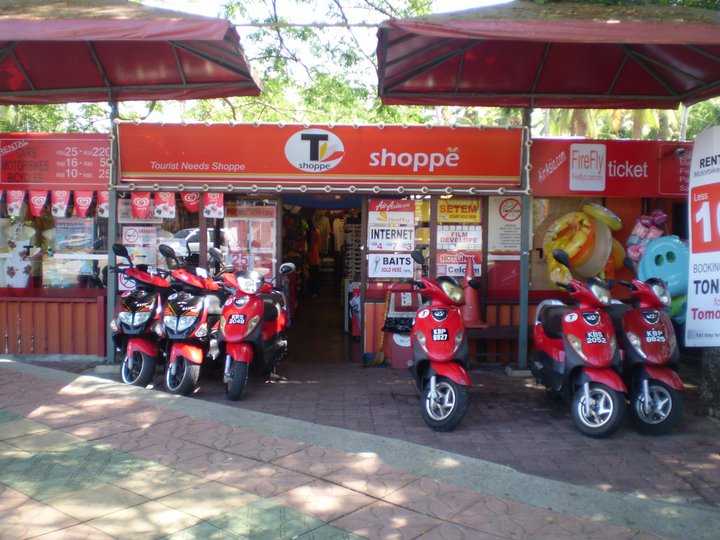 1. T-Shoppe
: T-Shoppe is a motorbike renting company located opposite to Holiday Villa in Pantai Tengah. They rent out plenty of motorbikes and scooters daily and are well-reputed in the area.
2. Kuah Jetty
: At Kuah Jetty outside the ferry terminal, there are a lot of bike and scooter rentals next to the ticket booking counter. Those arriving by ferry can conveniently rent a bike from this place. There is a proper scope of bargaining here as well. However, it must be noted that the rental rates of the various outlets can differ sharply here.
3. Hoe Sin Motors:
Located in Kuah, this motorbike rental company offers motorbikes for considerably low prices.
Phone: +604 966 8358
Address: No. 11-B & 12-B, Jalan Padang Gaong, Taman Mas, Langkawi, Kuah
4. Pantai Kok Area
: One can find several bike and moped rental outlets at the junction of the roads Jalan Telok Barah and Jalan Telaga Tujuh.
5. He & She hostal/Motorbike Rental
Owner's Contact (Ponny): +601137221957 /+600124286613
Pick up location: Lot 589, Kampung Simpap Tiga, Panti Tengah, Kedawang, 07000 Langkawi, Kedah Darul Aman
Online
Bikago
Klook
Veltra: Ideal for those looking for a guided Langkawi bike tour (e-bikes) through the countryside, across the paddy fields
Book2wheel.com
Other Bicycle Rental operators
Lau Pok Tong Motorsikal dan Basikal
T Shoppe Bike rental
Jaya Motor and Basikal
Seng Chye Trading
Ilham Langkawi Holidays
Cycling tours with Buffalo Tours
Bike Rental Inclusions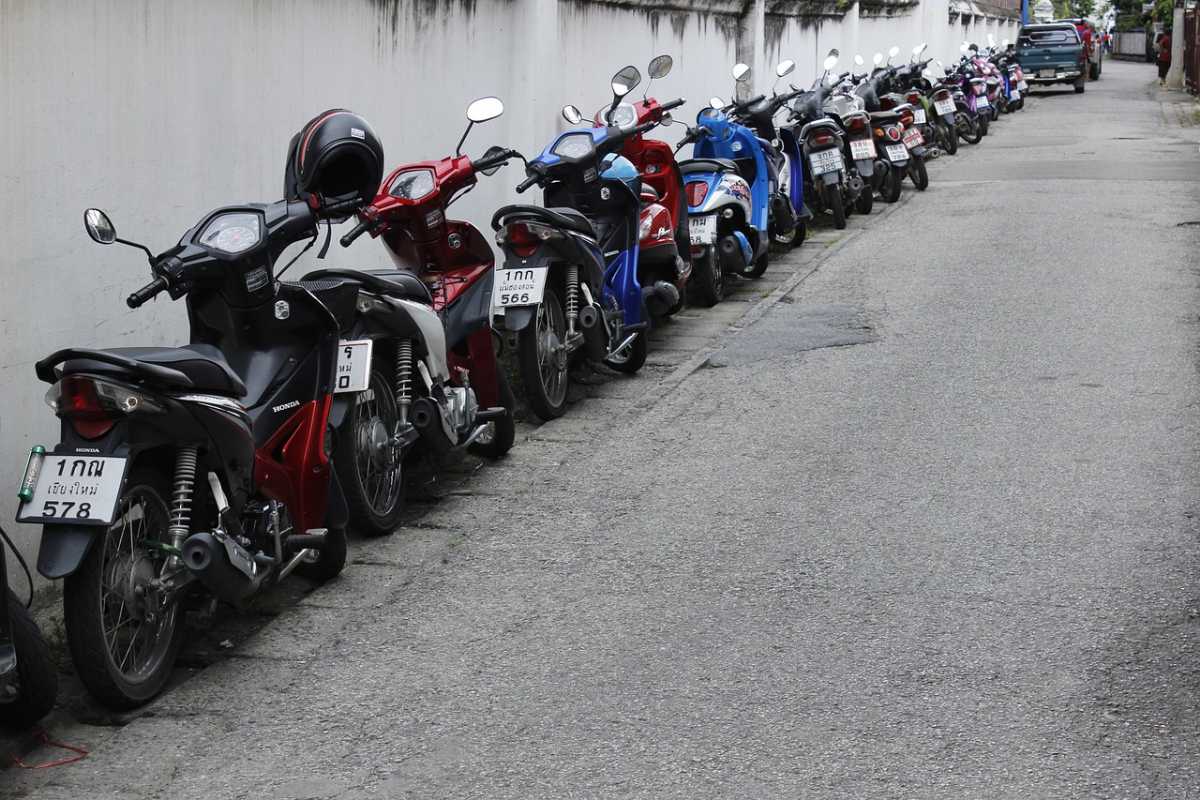 Helmets
Free Map (may vary with operators)
Insurance
Toolkits (may differ with operators)
Guidance (if it is a guided tour)
Cables (may differ with operators)
Water, beverages and snacks (provided by some tours)
Cycling gears (may be included in case of organized cycle tours)
Recovery Policies
While some companies do not ask for a deposit, most others do. A sum of money must be deposited to the operator while renting a two-wheeler. If the scooter or bike is being rented for a day or two, mostly there is no deposit required. But, for those renting a two-wheeler for a couple of weeks or a month or more, the dealer asks for a deposit, which is usually around RM 200-300.
The deposited amount is returned to the customer at the end, provided the vehicle is undamaged.
Some amount of money may be charged on an hourly basis, in case of late return.
Additional charges can be levied if there was some delivery to the Airport or Hotel involved.
Bikes must be returned with the same amount of fuel as it was while renting.
Cancellation
Cancellation within two days or more before pick up time is usually entitled to a full refund. In other cases, the cancellation is subjected to some cancellation fee. One can also get in touch with the operator in case of a reschedule issue.
Petrol Stations in Langkawi
The rate of petrol is roughly RM 1.9 per litre in Langkawi, which is quite reasonable. The key rule while renting a bike or scooter in Langkawi is that one must return the same with a full tank of petrol. There are plenty of petrol stations in Langkawi all across the island.
Petronas is the one closest to the airport in Padang Matsirat; a few minutes drive away. (Plot 2, Lot 228, Jalan Padang Matsirat, 07100, Langkawi. Phone: 04-9552888)
For those coming by ferry and renting a bike, the nearest petrol station is in Kuah Town nearby (51, Jalan Kelibang, Langkawi Mall, Kuah Langkawi, 07000. Phone: 04-9661168)
Other than these two, there are about 13 more petrol stations one can find at convenient spots. It will not be difficult to find them with a route map.
Speed Limit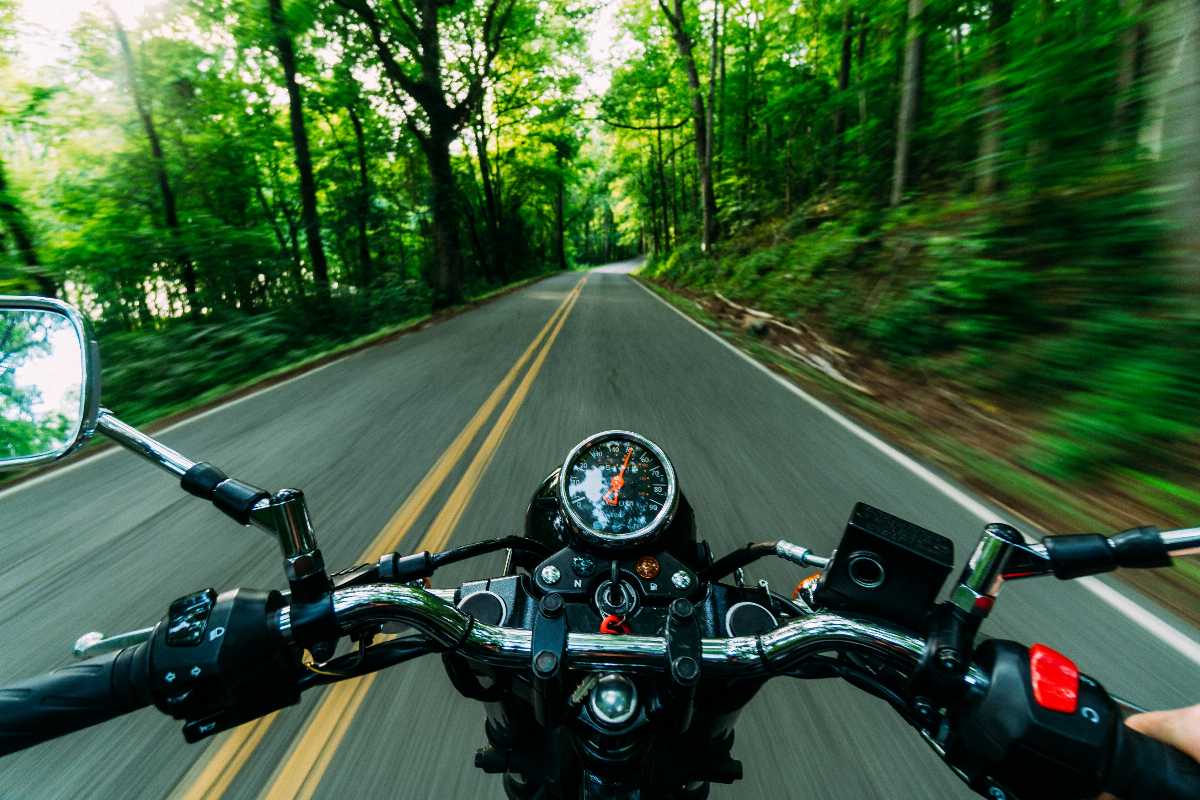 There are not many speed limit signboards, but it is necessary to maintain a speed limit under 70 kmph on the highway, under 60 kmph on the main roads/ dual carriageways and 40 kmph around town roads.
Parking in Langkawi
Bikes can park for free in car parks, but one still must keep a check. Street parking is busy, especially places like Cenang Beach, and it is difficult to find an empty spot.
Navigating
Finding a way around Langkawi is not difficult as there is a good GPS signal and also, buying a phone card with data is super easy. Everything is well signposted.
Tips

Rent a bike only from well-reputed bike rentals in Langkawi. Shady operators often rent out bikes that are old and unmaintained. There are police checks on the road, and one can fall into trouble as they ask people to produce all the papers, including permits. So, it is quite necessary to choose a reputed operator only. Also, always note the dealer details.
Test the bike or bicycle condition before paying for it.
Always wear helmets while driving to avoid getting penalized.
Drive on the left side of the road. 
Return the bike or bicycle in time to avoid getting overcharged.
There is not a need to book a bike in advance, except if it is a peak tourist season. The prices of bikes also soar high during the peak season, so to avoid getting overpaid, research well on the operators where bargaining is possible.
Do a quick check on the bike's license and valid driving permit for the vehicle. 
Always carry a route map to avoid unnecessary wastage of time.
Keep note of the petrol stations on the route.
Don't ride in torrential rain- know how heavy the rain is to be safe (It rains 3/4 of the year in Langkawi).
Lock valuables inside the seat compartment if needed.
For those who do not plan on using the bike for a full day ( for example, on the last day of the stay on the island), then they can ask the operator for a discount. They may make some hourly adjustments too. Also, when one rents a vehicle for several days and ends up exceeding the time limit by only a couple of hours or so, they may waive off the charge for the extra hours on request.
Renting out a bike or cycling the length and breadth of Langkawi gives one the best experiences of exploring Langkawi. With a personal two-wheeler, one can go to points and spots that are not possible to cover on a taxi. Langkawi's quaint villages and paddy fields, magnificent hills, pristine beaches and lush mangrove forests make it an essential addition in every cycling bucket list.