Langkawi
, a district of
Malaysia
is an archipelago of 99 islands. Often known as the Jewel of Kedah, this place is also the crown jewel of Malaysia's culinary arsenal. With delicious fast food and some of the most innovative fine dining options, this place is every foodie's dream come true. To make your culinary journey even more hassle-free listed below are some of the best options for food in Langkawi for you to try.
1. The Gulai House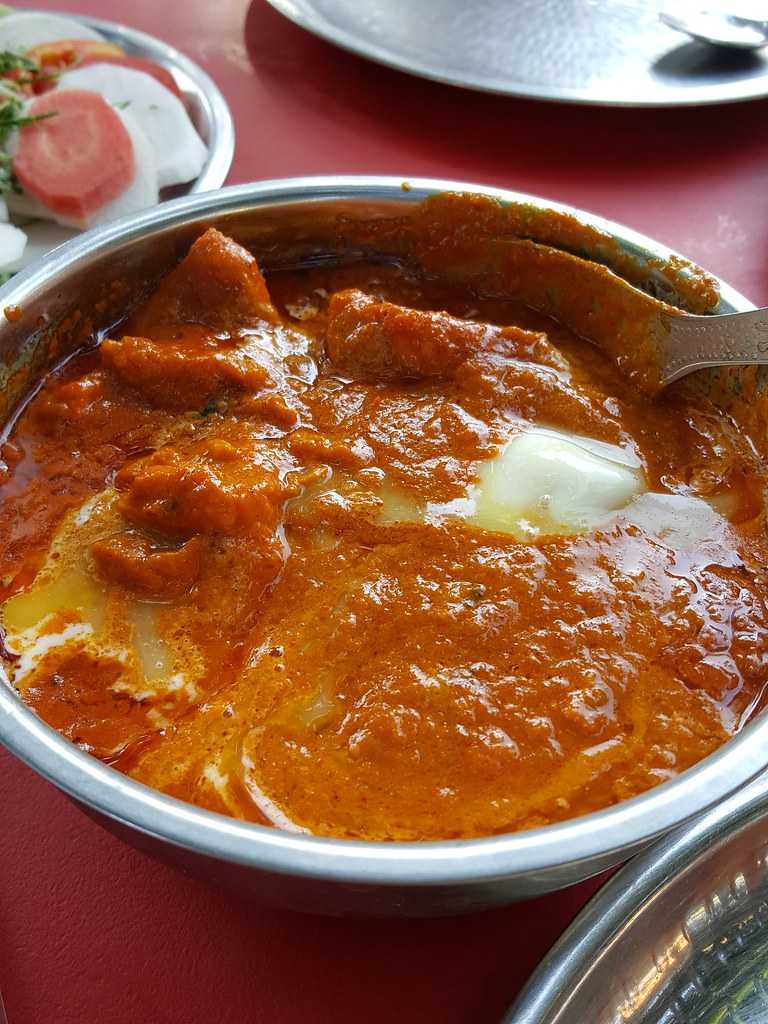 This fine-dining restaurant in Langkawi offers some of the best preparation of Malaysian and Indian dishes. Located in a peaceful and quiet setting of deep rainforest, this restaurant is the perfect place for enjoying delectable food with amazing ambience. The price of the dishes ranges around RM 50- RM 90. Moreover, they have also a fine collection of wine for you to taste.
Must-Try: The signature dish of this restaurant, sup ketam bercerai, has been on its menu for twenty years. Other things which you can try is rending danging and cendol pulut.
Address: The Datai, Jln Teluk Datai
Timings: 6:30 PM - 11:00 PM
2. Yellow Beach Café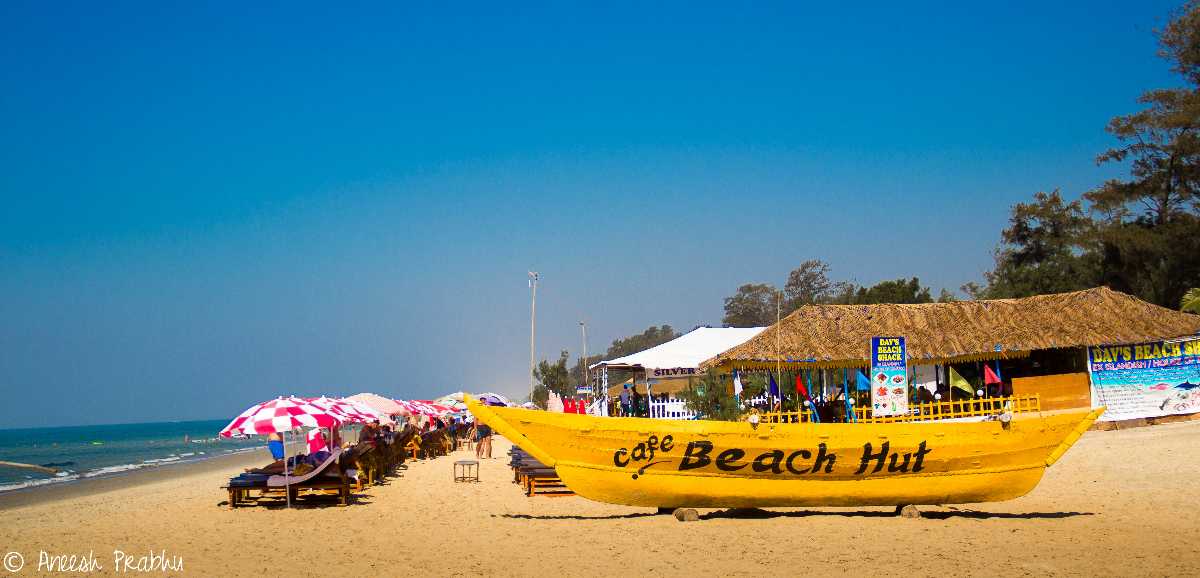 If you wish to enjoy some tasty food in Langkawi while watching the sunset, then this should be your first choice. This is a beachside cafe, perfect to fulfil your dream of enjoying delicious seafood while watching the waves crash on the shore in Malaysia. A continental cuisine cafe, where they have a variety of seating options from regular chairs to bean bags and chair swings.
Must-Try: They offer you an opportunity to bite into your favourite fast food like pizza, pasta, sandwiches and steak.
Address: Jalan Pantai Tengah, Jalan Pantai Chenang
Timings: 3:00 PM to 1:00 AM
3. Langkawi Fish Farm Restaurant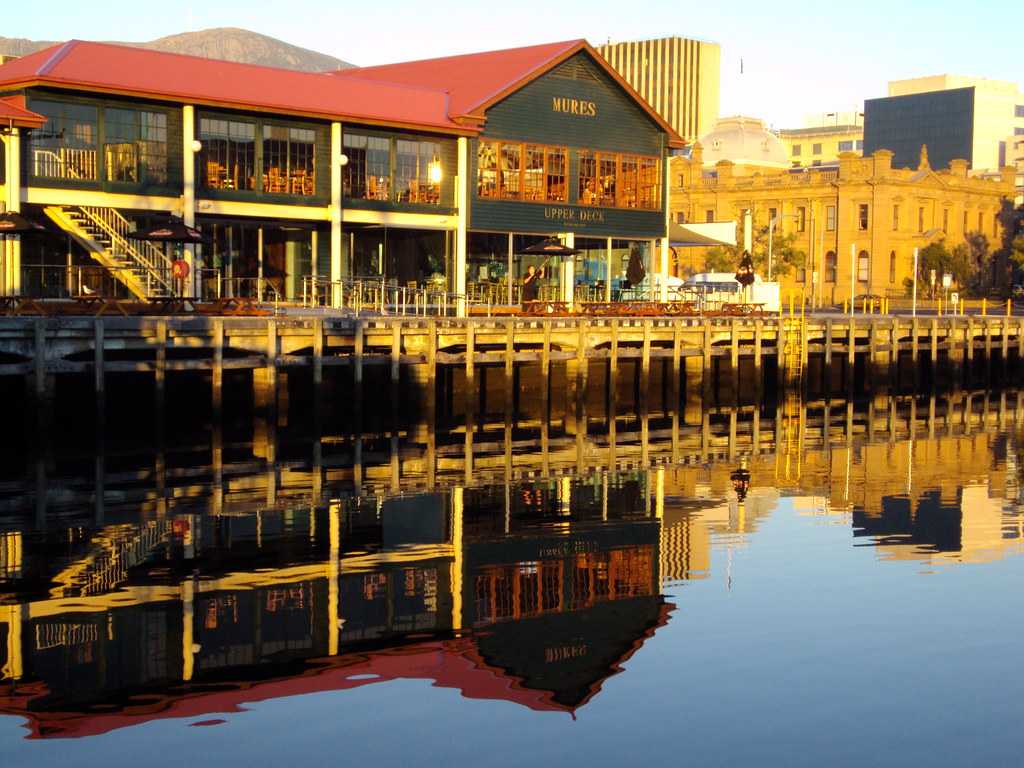 This is considered among the best seafood restaurants in Langkawi. Located in a beautiful garden setting with the dining area over water, this is the perfect place to enjoy a tranquil dinner with your family. You also have the option of going to the fishing village and choose your fish fresh from there. If you are a fishing enthusiast they let you catch your own fish. This unique yet amazing experience is slightly more expensive than your usual restaurant ranging around RM 30 for even a small meal. It would be a good idea to order only seafood as it is the highlight of this place.
Must-Try: The salted egg yolk squid is something worth trying.
Address: Lot 1986, Jalan Penarak, Mukim Kuah, Langkawi
Timings: 1:00 PM to 10:30 PM
4. The Cliff Restaurant and Bar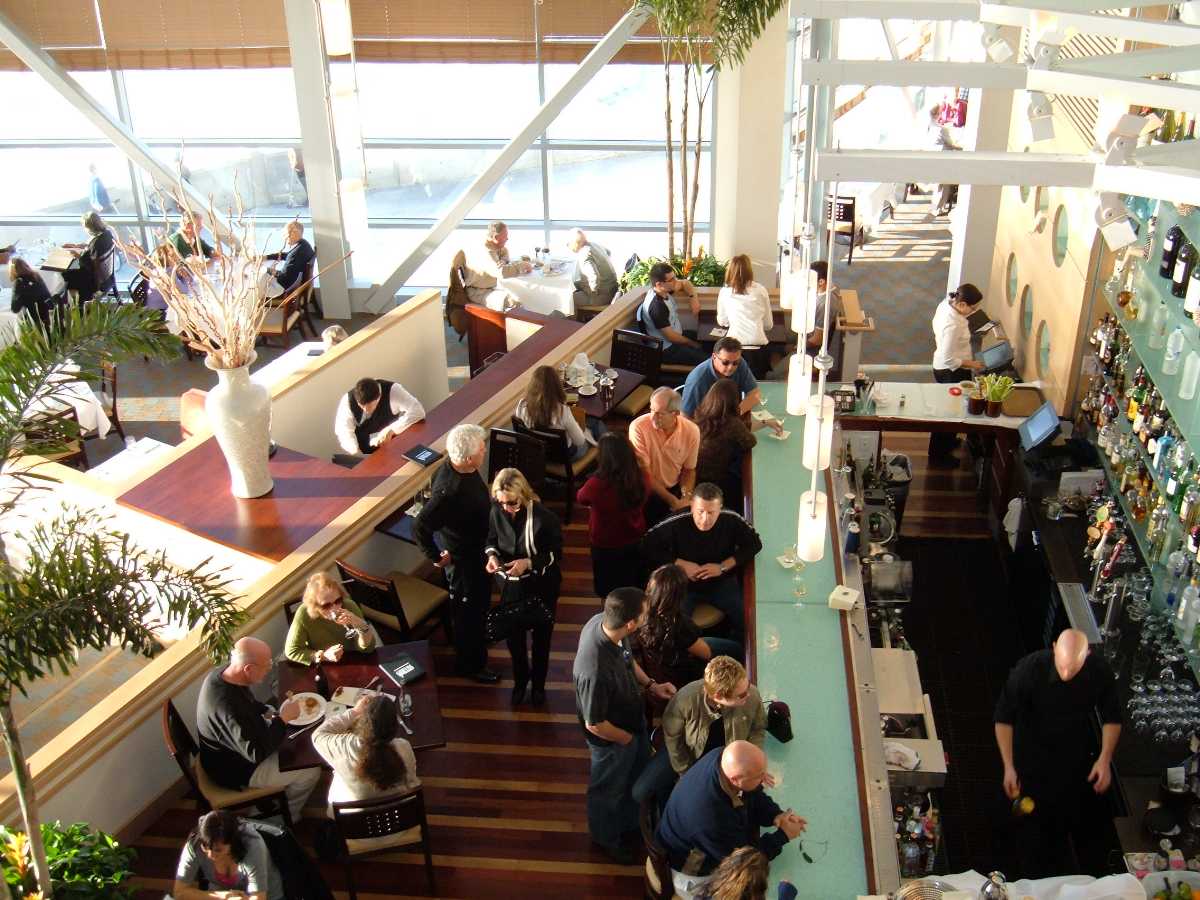 This place to eat in Langkawi is popular among tourists as well as locals to have some of the best spots to enjoy the sunset and also the view of Chenang beach. Located on a cliff, it is just a twenty-minute drive from the International Airport. It can comfortably accommodate forty people and it has a warm and classy decor perfect for a night out, especially for couples.
Must-Try: Their selection of cocktails and seafood platters will make for a good evening.
Address: Lot 63 & 40, Cenang, Mukim Kedawang, Lebuh Pantai
Timings: 12:00 PM - 11:00 PM
5. Pia's The Padi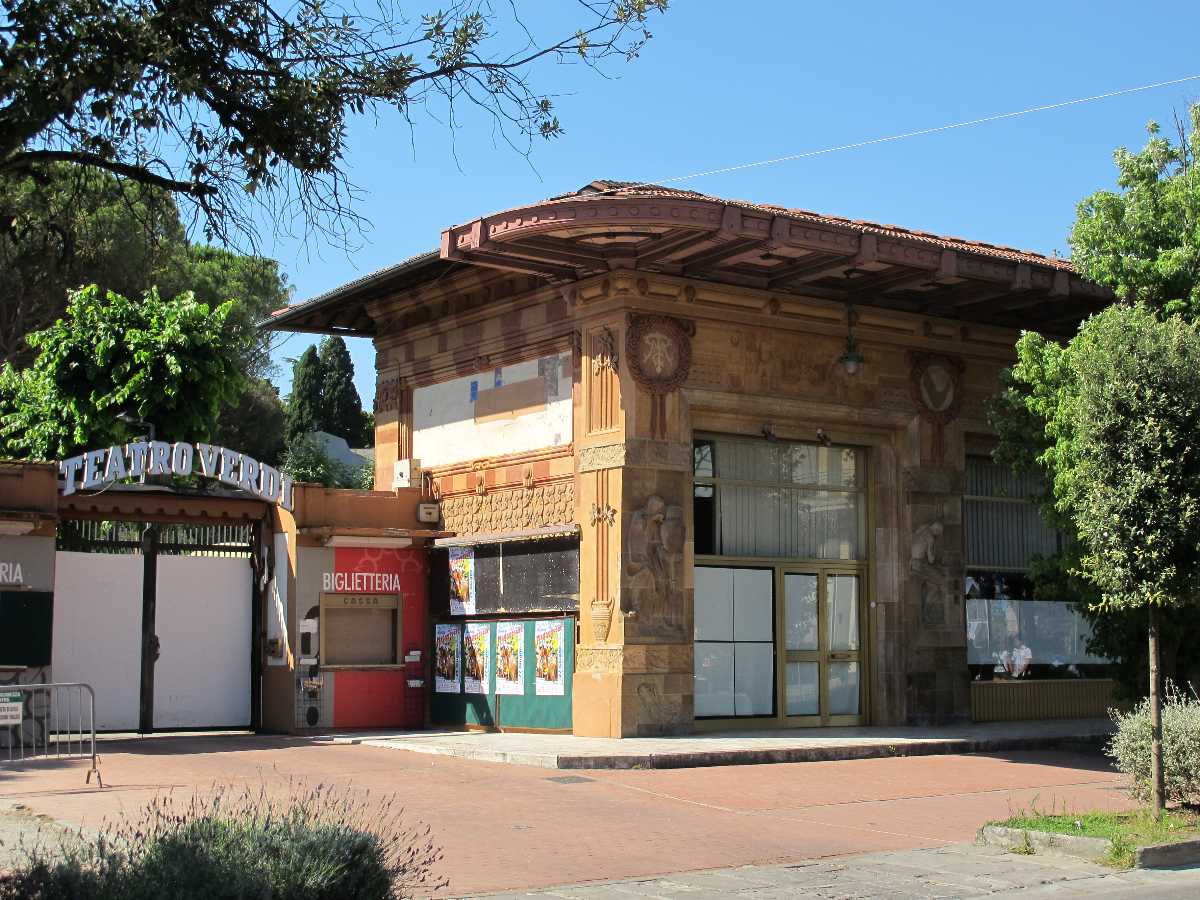 This restaurant in Langkawi will be the perfect place for trying some good Indian food in Langkawi. This place which has good reviews from tourists is also quite famous among locals as well. They have a diverse range of cuisines to choose from like North Indian, Malay, Western and Chinese. The portions are said to be hearty and you can also enjoy a glass of wine or a cocktail along with your meal.
Must-Try: Their deep fried spring rolls, beef rendang, seafood masala and Thai beef seafood should be on your list.
Address: Jalan Ulu Melaka, Kampung Padang Gaong
Timings: 12:00 PM –3:00 PM, 6:00 PM – 9:00 PM
6. The Planter's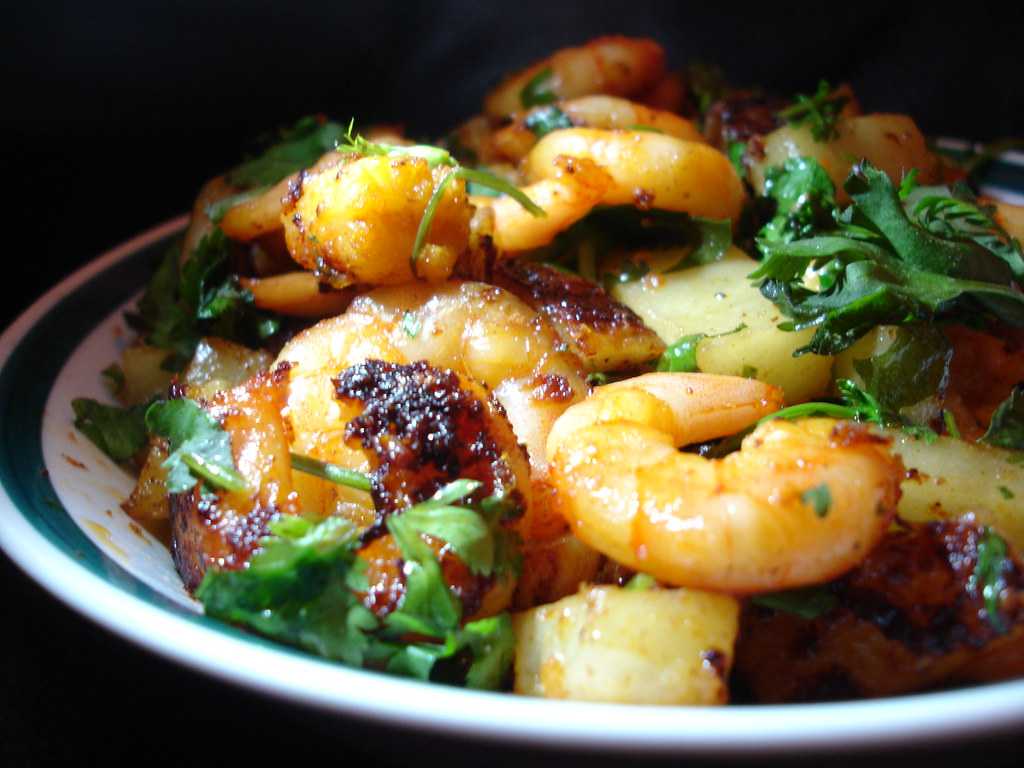 Overlooking the Pantai Beach, this fine-dining restaurant in Langkawi is definitely worth a visit. The interior decor of this place for food in Langkawi is based on the colonial architecture with floor to ceiling French windows. They provide both alfresco and air-conditioned dining options available for you, their open kitchen concept lets you have a peek at how their food is being cooked. They offer you a plethora of cuisines such as Mediterranean, European-inspired and Asian cuisines to choose from.
Must-Try: King Prawns in turmeric gravy and Falafel
Address: The Danna Langkawi, Telaga Harbour Park, Pantai Kok
Timings: 6:30 AM M–10:30 AM, 6:00 PM –11:00 PM
7. Donuts Terhangat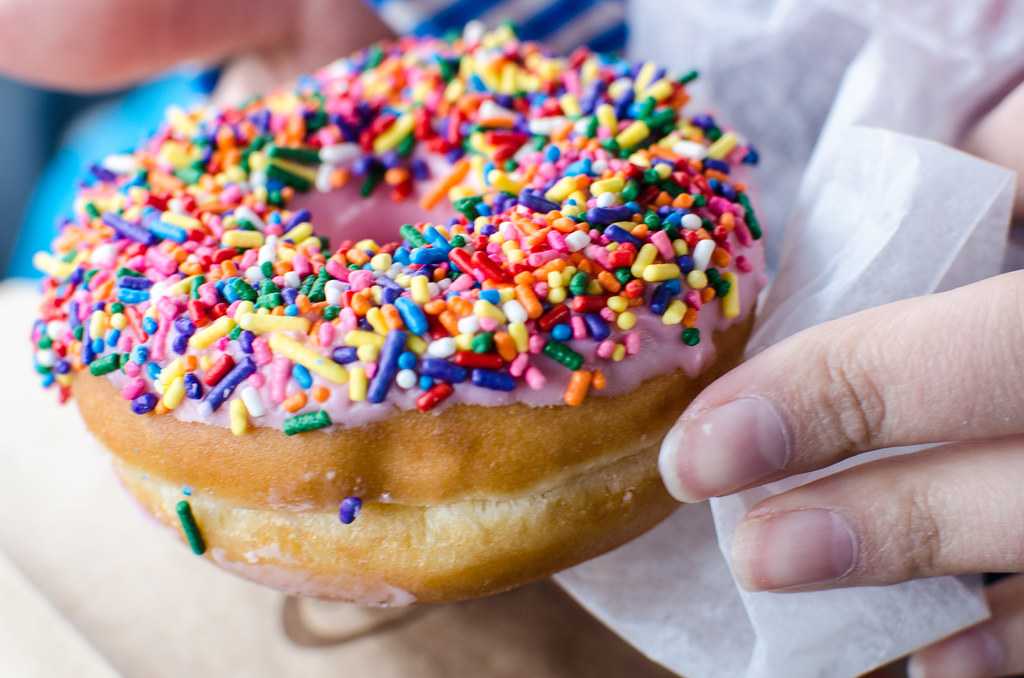 The literal meaning of this in English is hot doughnuts, which is so befitting this place to eat in Langkawi because they serve the best hot and creamy doughnuts. If you have a sweet tooth this bakery is one of the best places to go to eat in Langkawi. To add to this the prices here are also quite reasonable, a doughnut will cost you between RM 1 and RM 4. This place is so popular among locals that you can generally find a queue waiting to eat out here.
Must-Try: There is no discrimination when it comes to Donuts.
Address: Kampung Kedawang
Timings: 7:00 AM - 7:00 PM ( try to reach early since they are usually sold out before 7 PM).
8. Scarborough Fish & Chips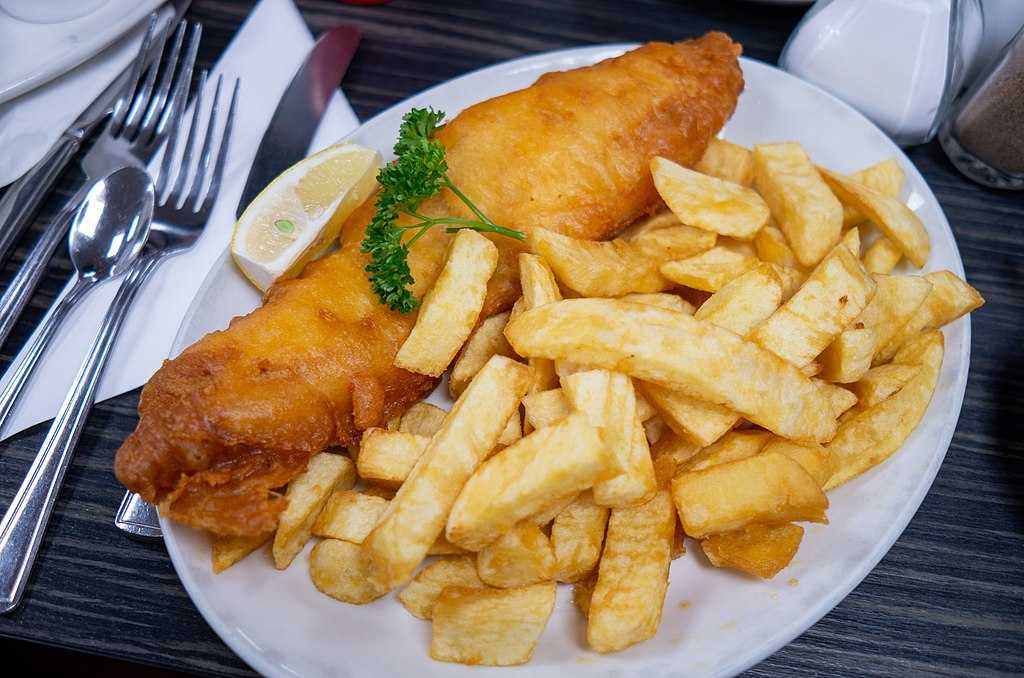 A hidden gem located near the beautiful coast of Tanjung Rhu, this place for food in Langkawi looks over one of the best beaches in the city. Offering a panoramic view of the Andaman Sea, this restaurant provides two alternate dining options, one of them being out on the beach. As the name suggests, they offer British snacks. Their menu along with the namesake also includes pizzas, chicken nuggets and their prices start from RM 5 and upwards. The best part about this place is that its secluded setting makes it a perfect place for a quiet evening.
Must-Try: Fish and Chips.
Address: Lot 1388, Jalan Tanjung Rhu, Mukim Air Hangat
Timings: 10:00 AM - 10:00 PM
9. Fat Cupid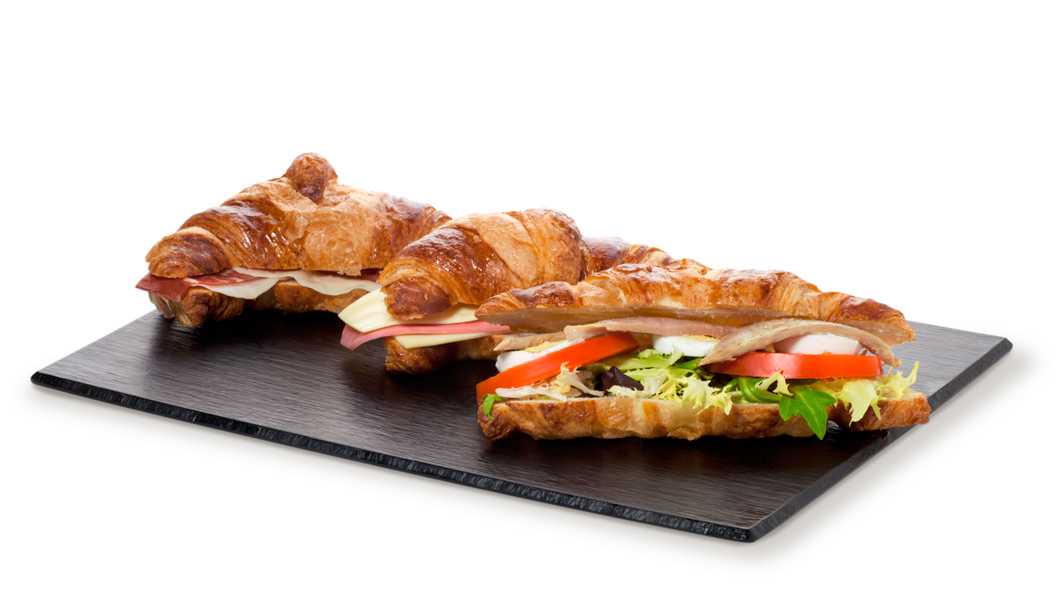 A restaurant in Langkawi on Pantai Tengah, they serve local as well as international cuisine. With beautiful interiors and a poolside dining option, the place is tucked away in a garden setting with lush vegetation. They have a different menu for breakfast and lunch with prices starting from RM 19. Their main cuisine is Malaysian but they also serve Chinese. You might actually find an amazing dish here that you probably have never tasted before because they love to experiment with their menu.
Must-Try: Their brekkie sandwich, smoked salmon and croissant sandwich
Address: Lot 2273 Kampung Tasek Anak, Jalan Pantai Tengah.
Timings: 9:00 AM – 3:00 PM, 6:00 PM – 10:00 PM
10. Mangoes Bar and Grill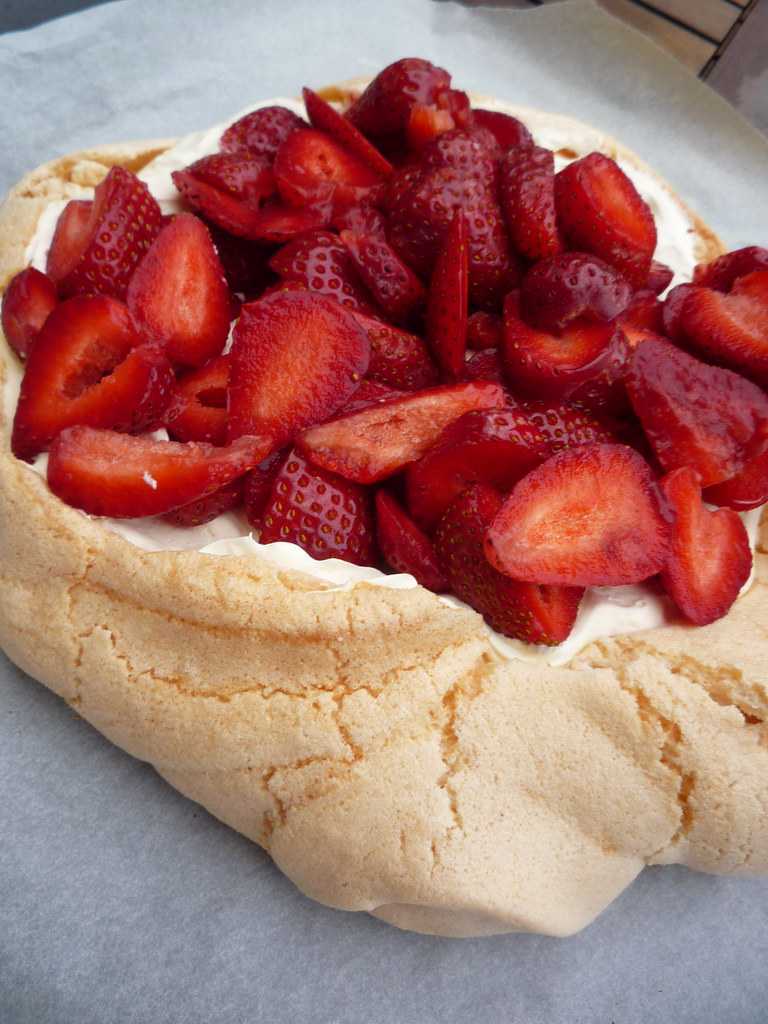 This place for food in Langkawi is tucked away in the quiet village of Kuala Teriang which is a fifteen minutes drive from the Langkawi International Airport. Run by Australian owners, the ambience is relaxed and perfect for a fun night out with your co-travellers or family, even for children. Their prices are quite reasonable and also provide drinks and serve halal dishes which make them a popular option for locals.
Must-Try: Their Pavlova and lamb dishes are very delicious.
Address: 1, Jalan Kuala Teriang.
Timings: 5:00 PM - 10:00 PM ( closed on Mondays and Tuesdays), 11:00 AM - 10:00 PM ( on Sundays)
11. Kayu Puti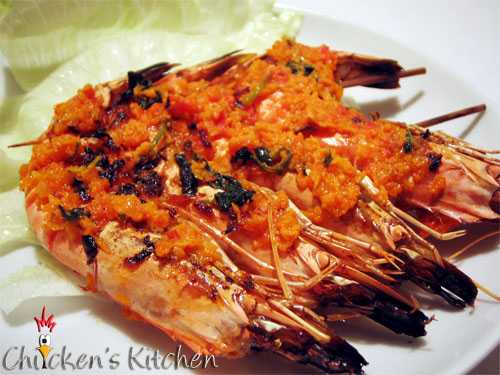 This fine-dining restaurant in The St. Regis hotel has a beachfront view overlooking the Andaman Sea. Their world-famous Head Chef Gaetan Biesuz brings a lip-smacking menu for you to enjoy. Designed by Harvard graduate Architect Bill Bensley, their open-air dining and big french style windows make it a leisurely spot to enjoy a good meal.
Must-Try: Their staff themselves recommend Andaman tiger prawn ceviche with red tiger milk, sweet potato and prawn chilli
Address: The St Regis Langkawi, Jalan Pantai Beringin, Langkawi.
Timings: 6:00 PM - 10:00 PM
12. Restoran Siti Fatimah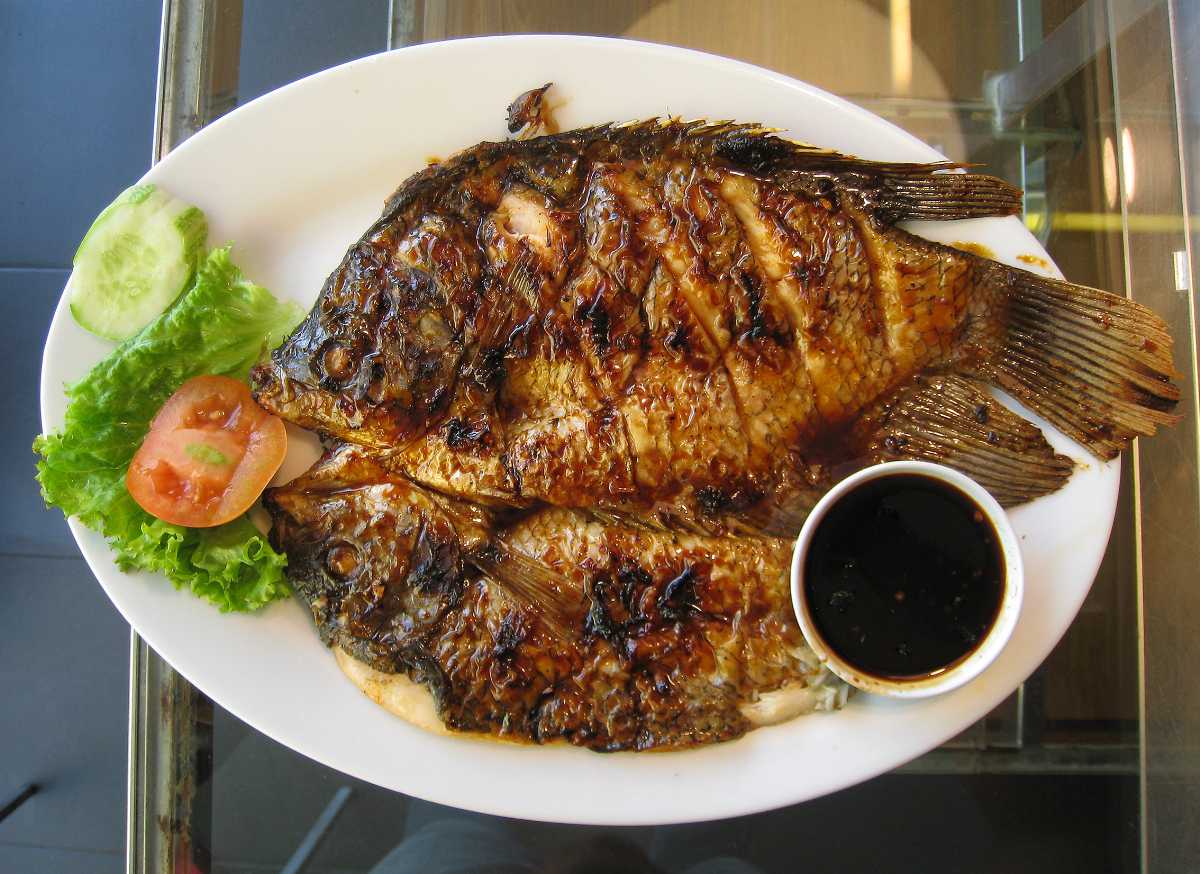 This place to eat in Langkawi is special as it is an all-you-can-eat buffet. It is the best place to try the local food of Langkawi and is very famous among the locals who like the filling and tasty portions served here at reasonable prices. The ambience reflects an old Malay village setting of this place. They have so many Malay dishes that you will manage to find something new every time you go there.
Must-Try: Their Ayam Goreng and different preparations of Ikan Bakar are worth a try.
Address: Batu 5 1/4, Jalan Kampung Tok Senik, Kawasan Mata Air, Ulu Melaka
Timings: 8:00 AM - 4:00 PM
13. Fat Frog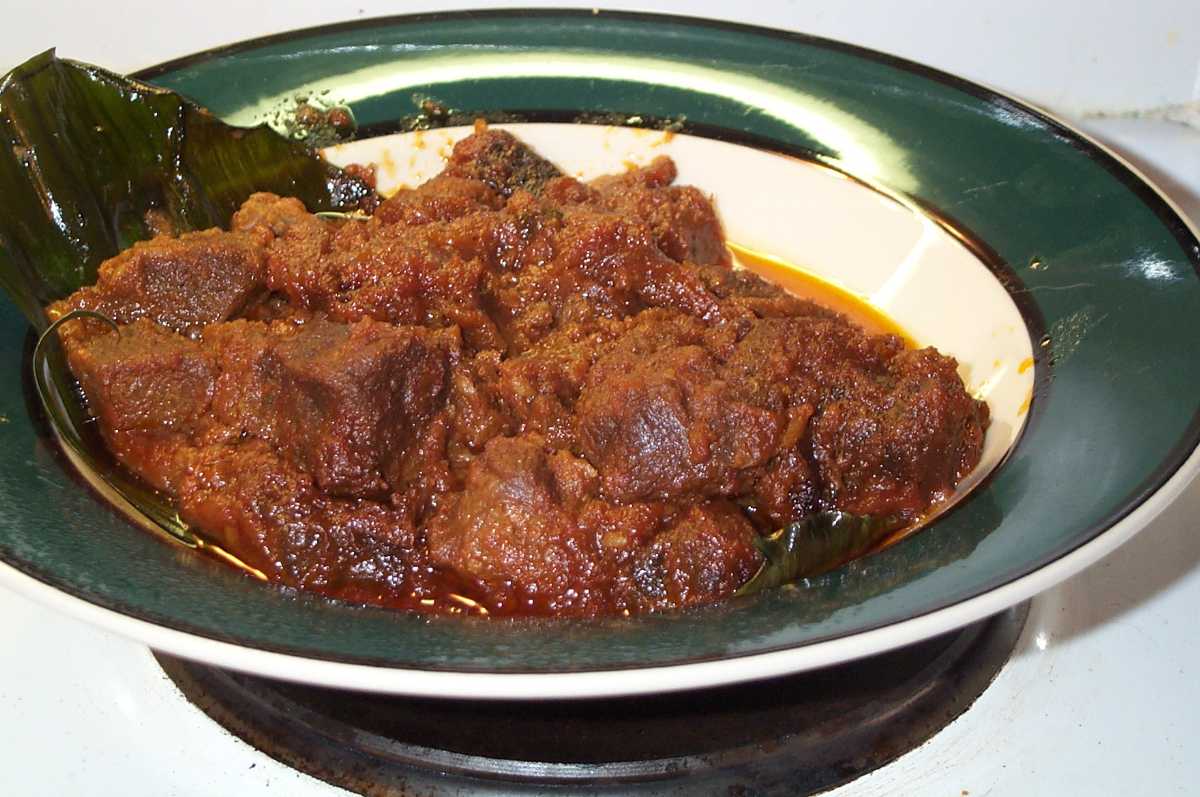 On an island which is known for its seafood, this restaurant in Langkawi comes as a breath of fresh air which serves commendable vegetarian dishes. Located in a golf course by the name of 99 East Golf Course, the expansive fields make for amazing scenery with mountains and even the ocean in the distance. There are two dining options here either an open-air patio setting or covered roof.
Must-Try: Their coriander hummus, nasi lemak, pesto pasta and Malaysian rendang curry are some good options to try.
Address: 99 East Estate, Jalan Padang Matsirat, Mk Ulu Melaka.
Timings: 12:00 AM - 3:00 PM, 6:00 PM - 9:30 PM
14. Orkid Ria Restaurant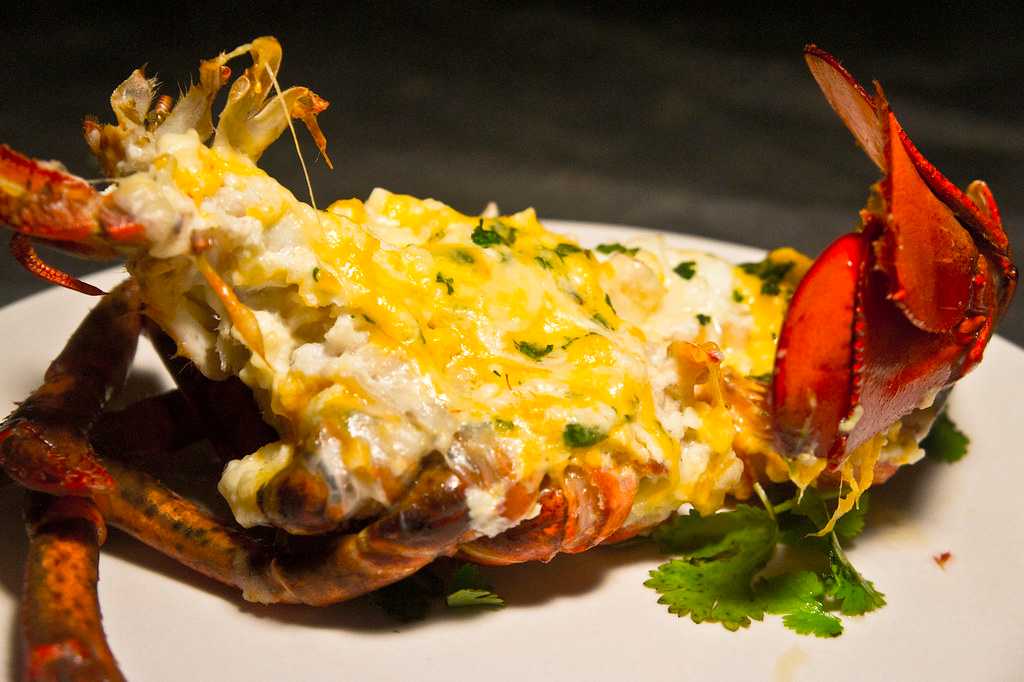 Famous for its seafood, this place for food in Langkawi pride themselves in serving the freshest fish in the city. The thing to keep in mind about this place is that the prices vary according to season and availability of fish, you may be paying anything between RM 30 to RM 200 for a dish. Their open-air dining and Chinese based decor make for a good setting.
Must-Try: Their specialities are black pepper tiger prawns, chilli crab and cheese baked lobsters.
Address:1225, Pantai Cenang, Mukim Kedawang
Timings: 11:00 AM - 3:00 PM, 6:00 PM - 11:00 PM
15. Kapal Layar Restaurant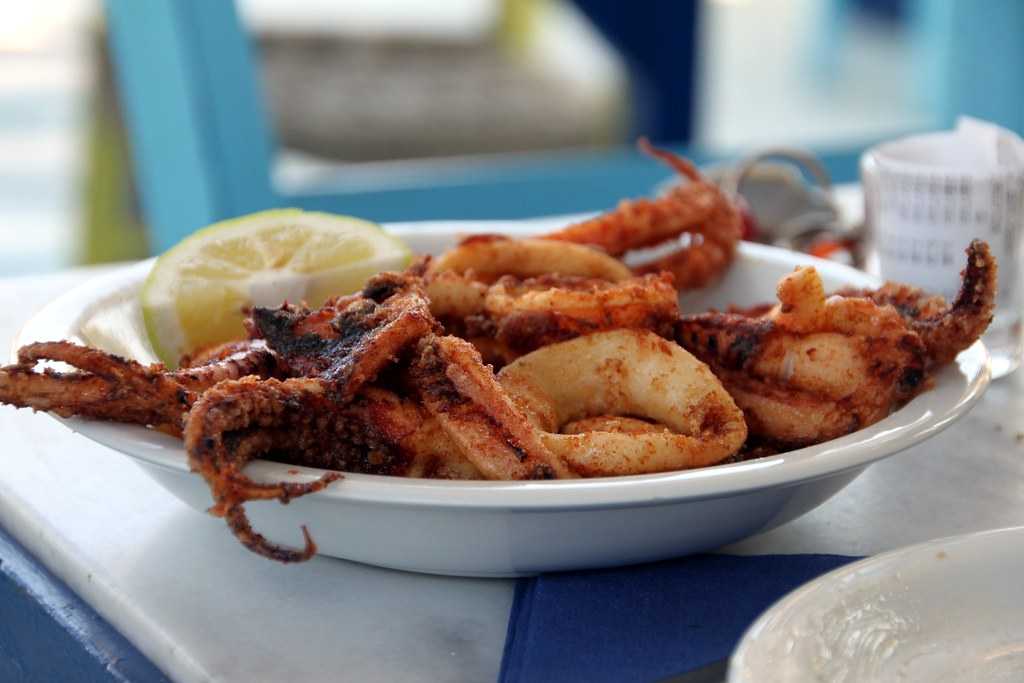 This restaurant in Langkawi opened in 2015 and is very close to the Century Langkawi Beach resort. The name literally means ship screen restaurant and the best way to identify is a ship on their signboard. Their open-air setting in a quiet and peaceful surrounding makes for an amazing time with your friends and family.
Must-Try: Their squid fried in egg yolks, butter prawns, as well as the salt and pepper squid are some of their specialities.
Address: 2187, Teluk Nibong, Langkawi
Timings: 11:00 AM - 3:00 PM, 5:00 PM - 11:30 PM
16. Wonderland Food Store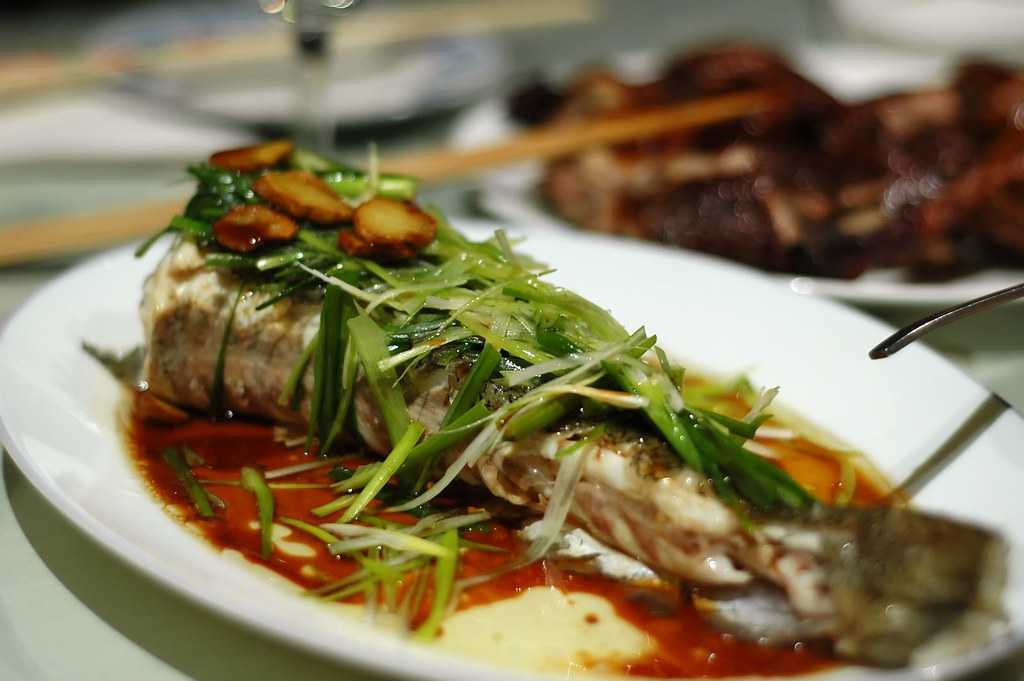 This pocket-friendly restaurant is arguably the best place for some tasty Chinese seafood in Langkawi. Having been around for longer than most fast food joints in the Kuah region. The availability of fast food at such reasonable rates make it a big hit amongst the locals as well.
Must-Try: Steamed fish, giant prawns, Tiger Prawns and Lobsters are some of their best preparations.
Address: 179;181, 07000, 180, Persiaran Mutiara 2, Pusat Perdagangan Kelana Mas
Timings: 6:00 PM - 11:00 PM
We hope you have the best experience with the food in Langkawi. Do comment if you have any more restaurants in Langkawi that could be added to the list.