Nighttime in the city is the best to explore all the fancy bars and restaurants which promises a great time. Whether you are a party animal who likes to stay out all night or the kind who is content relaxing by the beach while listening to great music, nightlife in Langkawi has something in store for everyone.
1. The Yellow Cafe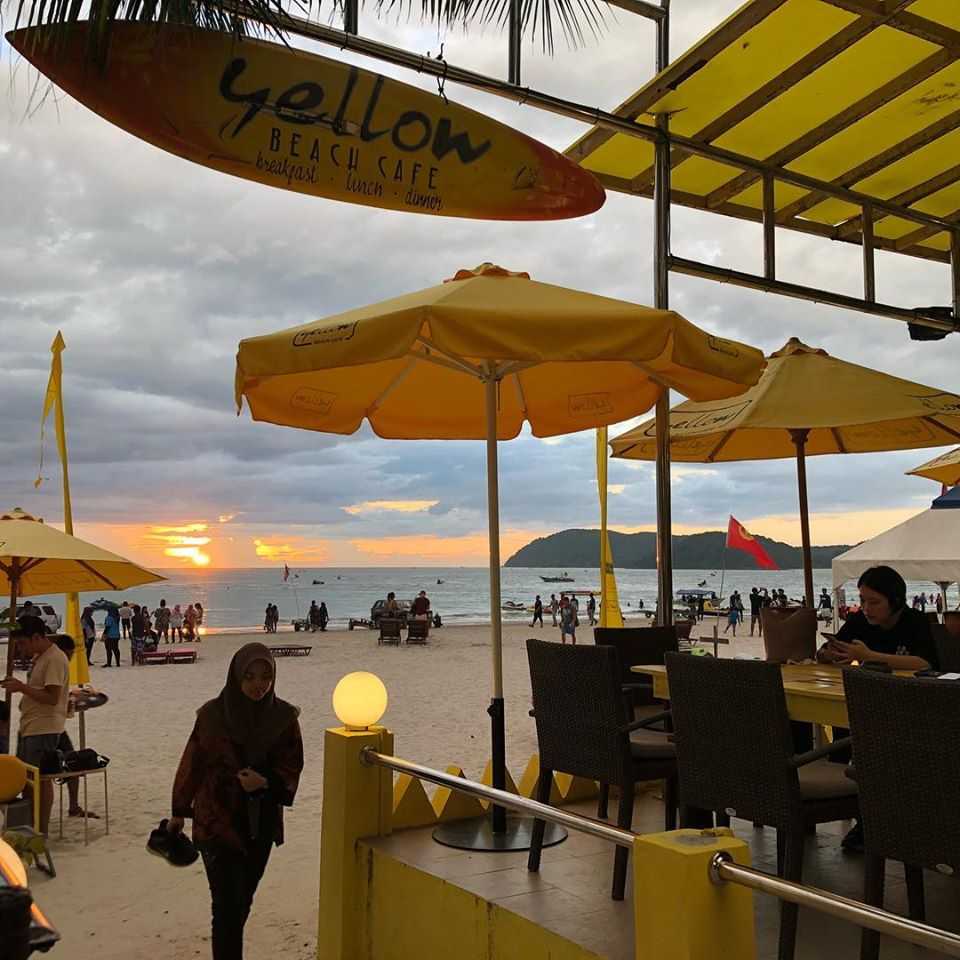 With hammocks nestled under the shade of coconut trees, bean bags resting by the shores, live music and a cocktail bar serving delicious drinks all day long, the Yellow Cafe is the ultimate place for some laid-back nightlife in Langkawi. Coming to food, this cafe serves the best steaks and a variety of other dishes like pizza, sandwiches and more, which is best enjoyed with a side of a cold beer. 
Location: Jalan Pantai Tengah, Jalan Pantai Chenang
Timing: 3:00 PM- 1:00 AM (Closed on Tuesday)
Cost: RM 30 - RM 50 
2. Charlie's Bar and Grill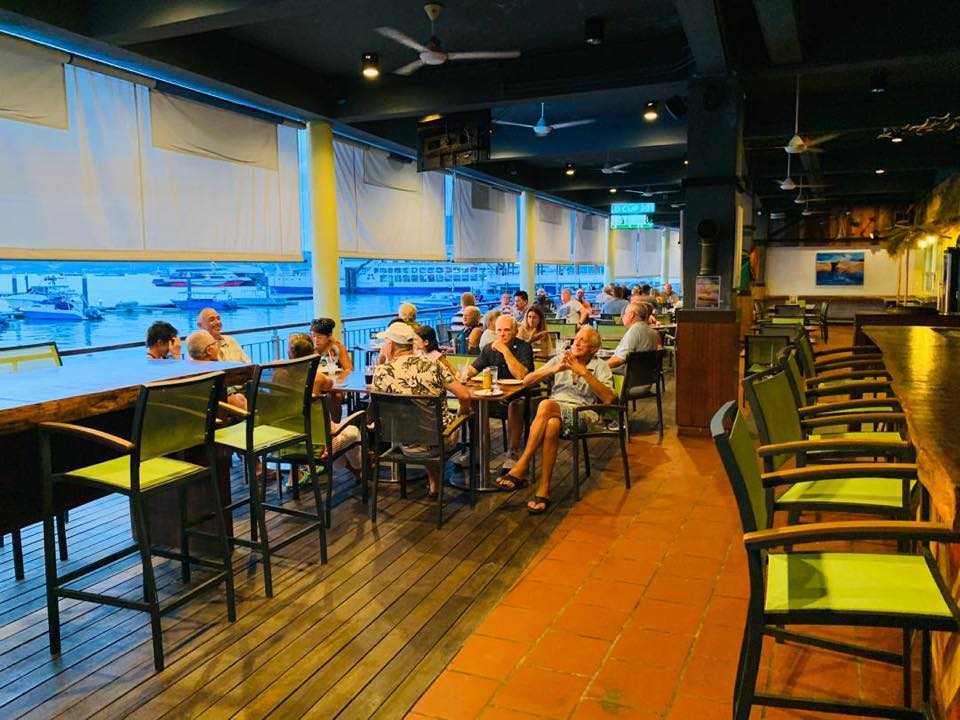 Nestled by the picturesque port, Charlie's Bar and Grill provides its customers a gorgeous nightlife in Langkawi as it serves the most serene sea-views along with delicious drinks and mouth-watering seafood. Famous for fish and chips, the bar offers a mix of Malaysian delicacies and various international cuisines.
Location: Jalan Dato Syed Omar, 07000 Kuah, Kedah
Timing: 12:00 PM- 11:00 PM
Cost: RM 40 - RM 60
3. Antero, Langkawi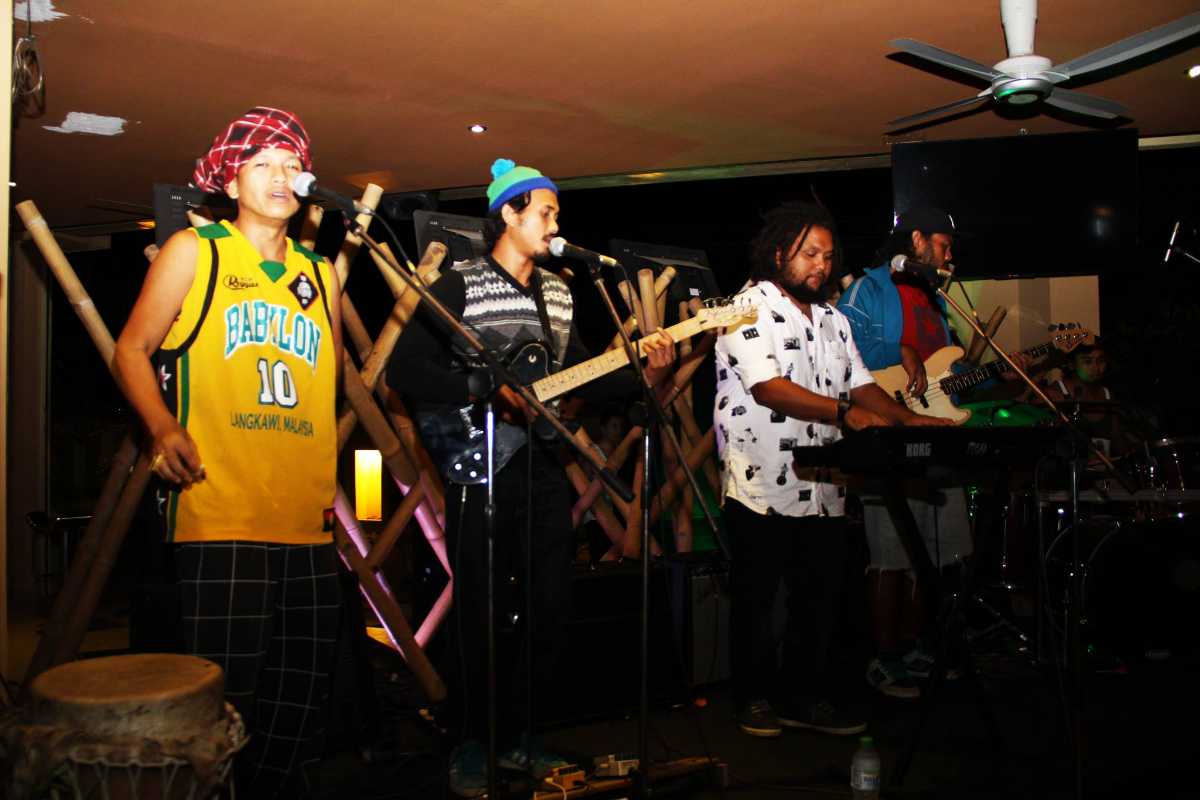 This two-storied club houses a beach view lounge downstairs and a dance floor on the top floor. Antero also happens to be one of the most popular clubs for a fulfilling nightlife in Langkawi. The ground floor features massive screens that show live football matches, pool tables and a snack bar while the top floor is meant for dancing as EDM, electronic, trance and such are played. On Wednesdays, ladies get free alcohol until 1:30 AM.
Location: Jalan Teluk Baru,Pantai Tengah
Timing: 12:00 PM- 1:30 AM
Cost: RM 30 - RM 50 
4. Rhu Bar, The Four Seasons
If you are in the mood for a classy nightlife in Langkawi, be sure to indulge in this beautiful Indian-Mughal designed club. Offering a wide selection of drinks like wine, champagne, beer and more, the Rhu Bar is the perfect place to enjoy a pleasant evening with friends and families. It serves delicious Japanese dishes like sushi rolls, yakitori, edamame and tempura that are sure to leave you wanting for more.
Location: Jalan Tanjung Rhut
Timing: 5:00 PM- 12:00 AM
Cost: RM 30 - RM 40
5. The Verandah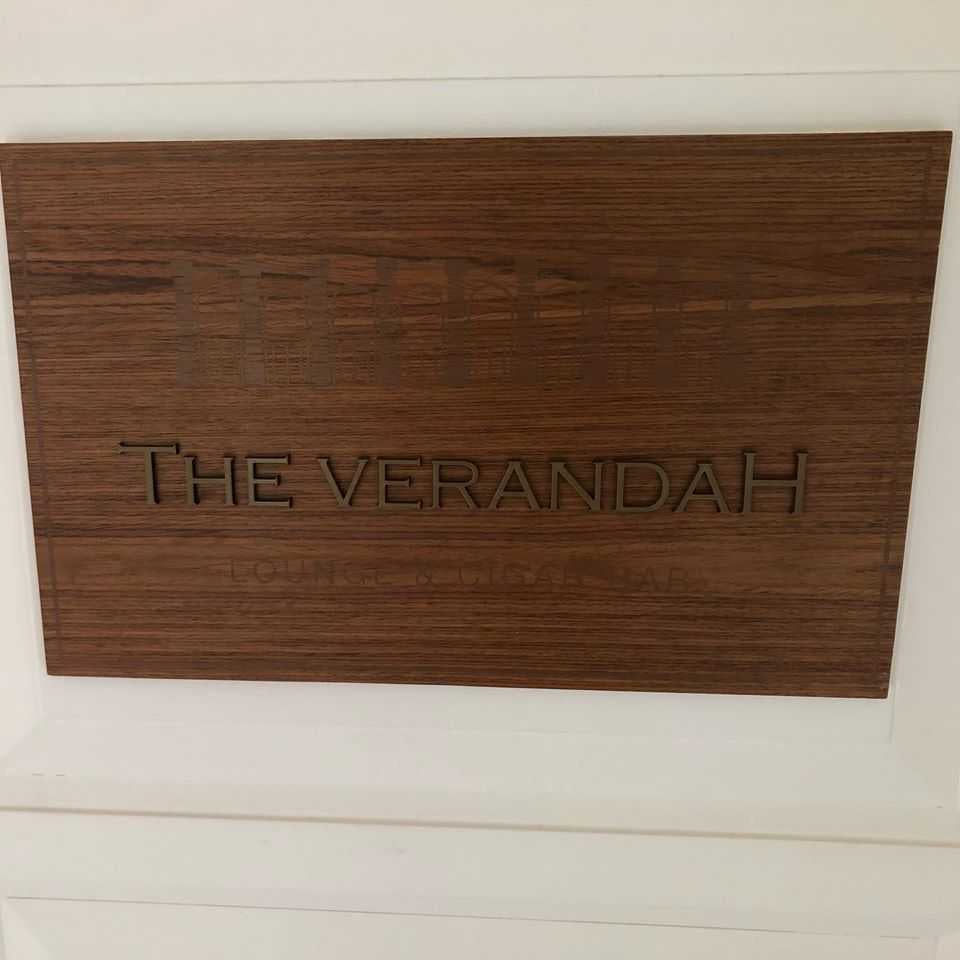 Be prepared for a chic nightlife in Langkawi as this elegant lounge. The Verandah is the ultimate place to schedule some late evening dinners or gatherings in a welcoming atmosphere. Fostering an extensive range of wines, cigars, spirits and delectable cuisines, the cafe also serves North Indian cuisines.
Location: The Danna Langkawi, Jalan Pantai Kok, Telaga Harbour Park
Timing: 5:00 PM- 1:00 AM
Cost: RM 50- RM 60
6. The Sunset Deck
Sitting under the shade of luscious palm trees while the sky is painted in hues of purple as the sun slowly makes it descent. Yes, it is as good as it sounds. This place is famous for its end number of cocktails and its excellent delectable food.
Location: Bon Ton Resort Langkawi, Jalan Pantai Cenang
Timing: 5:00 PM- 2:00 AM
Cost: RM 30 - RM 50 
7. D'Reef at the Cliff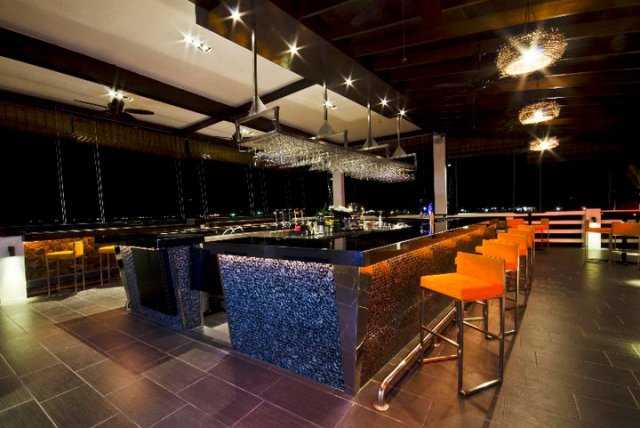 This open-air bar resting over the hills offers the view of the pristine beach as the sun slowly sets by the far horizon. It carries an extensive range of drinks in its bar like wine, vodkas, whiskeys and more. This option of nightlife in Langkawi is even famous for its delectable seafood and honey roast chicken.
Location: Lot 63 & 40, Cenang, Mukim Kedawang, Lebuh Pantai
Timing: 12:00 PM- 11:00 PM
Cost: RM 40- RM 70   
8. The St. Regis Bar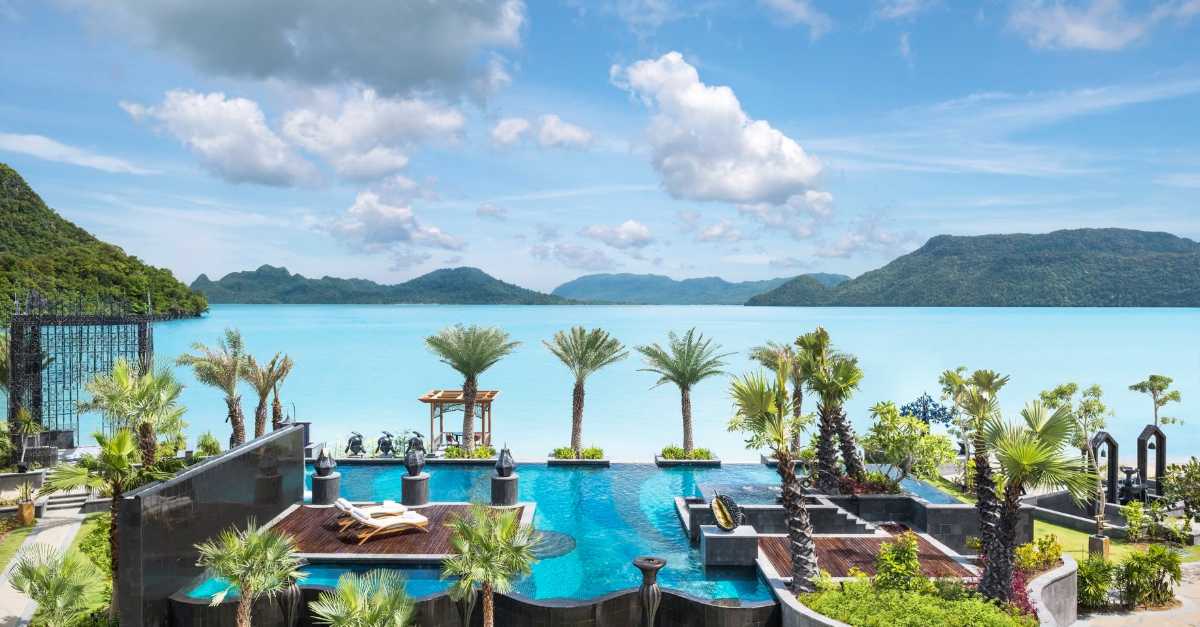 Spend the evening in style while enjoying imported wines and drinks offered in its fully stocked bar. Offering the gorgeous view of the Andaman Sea, this place is a paradise for anyone who enjoys the gentle sound of the waves crashing on the shore while relaxing inside the elegant venue eating delicious meals. The site is famous for its new variations of drinks created by the mixers.
Location: The St. Regis Langkawi, Jalan Pantai Beringin
Timing: 12:00 PM - late night
Cost: RM 170 - RM 300
9. Pantai Cenang Beach Bar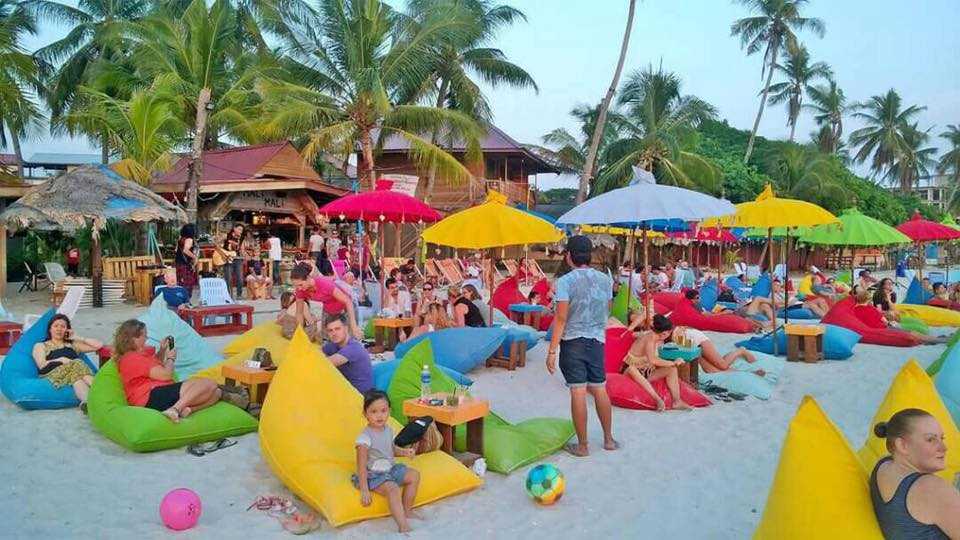 Relax with a cold beer from the number of bars and shacks lining by the beach as you enjoy the sunset and hear the wave's crash. With colourful bean bags resting by the beach, you can spend your evening appreciating the crystal clear waters, fire shows and the performance of several live bands. This is one of the most fan-favourite choices for a happening nightlife in Langkawi for its eccentric vibe and most importantly, low prices!
Location: Jalan Pantai Cenang
Timing: 11:00 AM - late night
Cost: RM 20- RM 40
10. Temoyong Night Market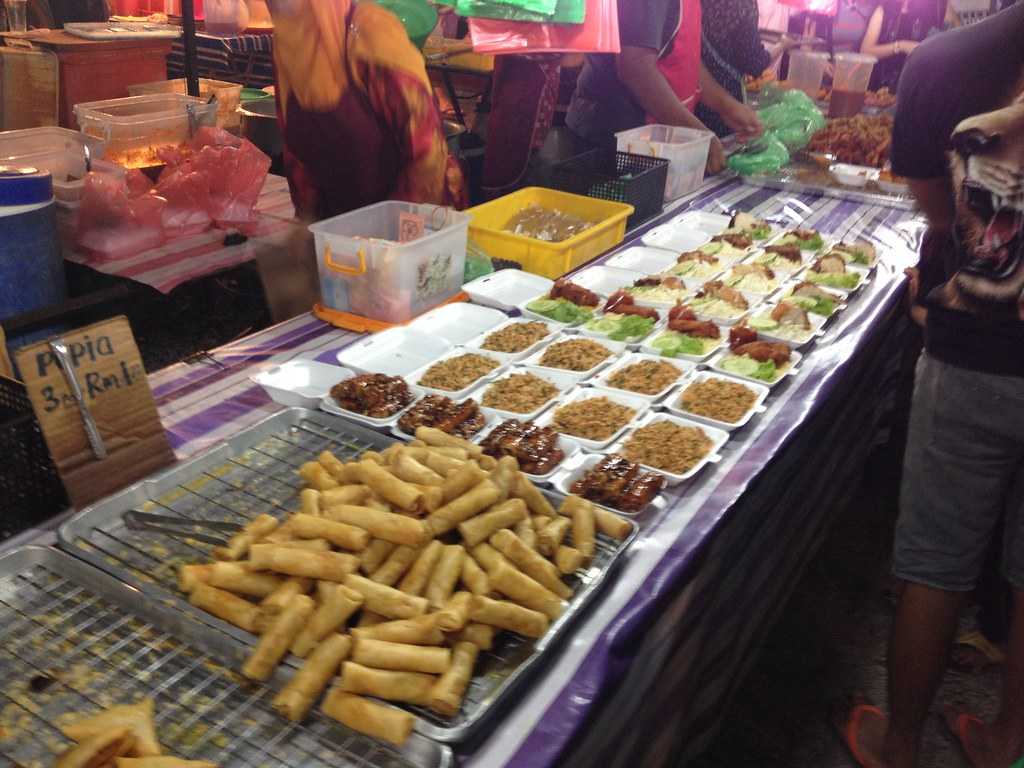 Every Thursday night, the city comes alive with its diverse night market. Ranging from bits and bobs, tourist shops to a wide range of delicious street foods, this market has something to offer to everyone. Street foods like Pisang Goreng (fried bananas), Keropok Lekor (fish crackers), Nasi Lemak, fried noodles and Nasi Ayam (chicken rice) are very famous. They are enjoyed by both tourists and locals alike. You could also shop for cheap souvenirs as you enjoy this nightlife in Langkawi.
Location: Kampung Temoyong, Mukim Kedawang, Pantai Cenang
Timing: 5:00 PM- 8:00 PM
Cost: Relative
These are the best places to hang out if you truly want to experience the nightlife in Langkawi fully. We hope you find them useful, so do let us know in the comments below.