Hanoi
, the capital of
Vietnam
, is the most popular and attractive city of Northern Vietnam where you will definitely end up visiting on your trip. In comparison to
Ho Chi Minh City
, Hanoi continues to try and retain traditional Vietnamese culture in all the corners of the city and therefore you will get a more authentic feel while you're here. Almost all parts of Vietnam are accessible from Hanoi because you have road, rail and air routes. Everything from agricultural fields to centuries old monuments, lakes, rivers, religious structures, museums, communication lines, universities, malls, it can all be found here. Be ready to indulge yourself in the rich history of this city that dates back at least 1,000 years.
Here are 13 interesting Hanoi Facts that you must read:
1. The Long Bien Bridge of Hanoi was designed by Alexandre Gustav Eiffel, creator of the Eiffel Tower and Statue of Liberty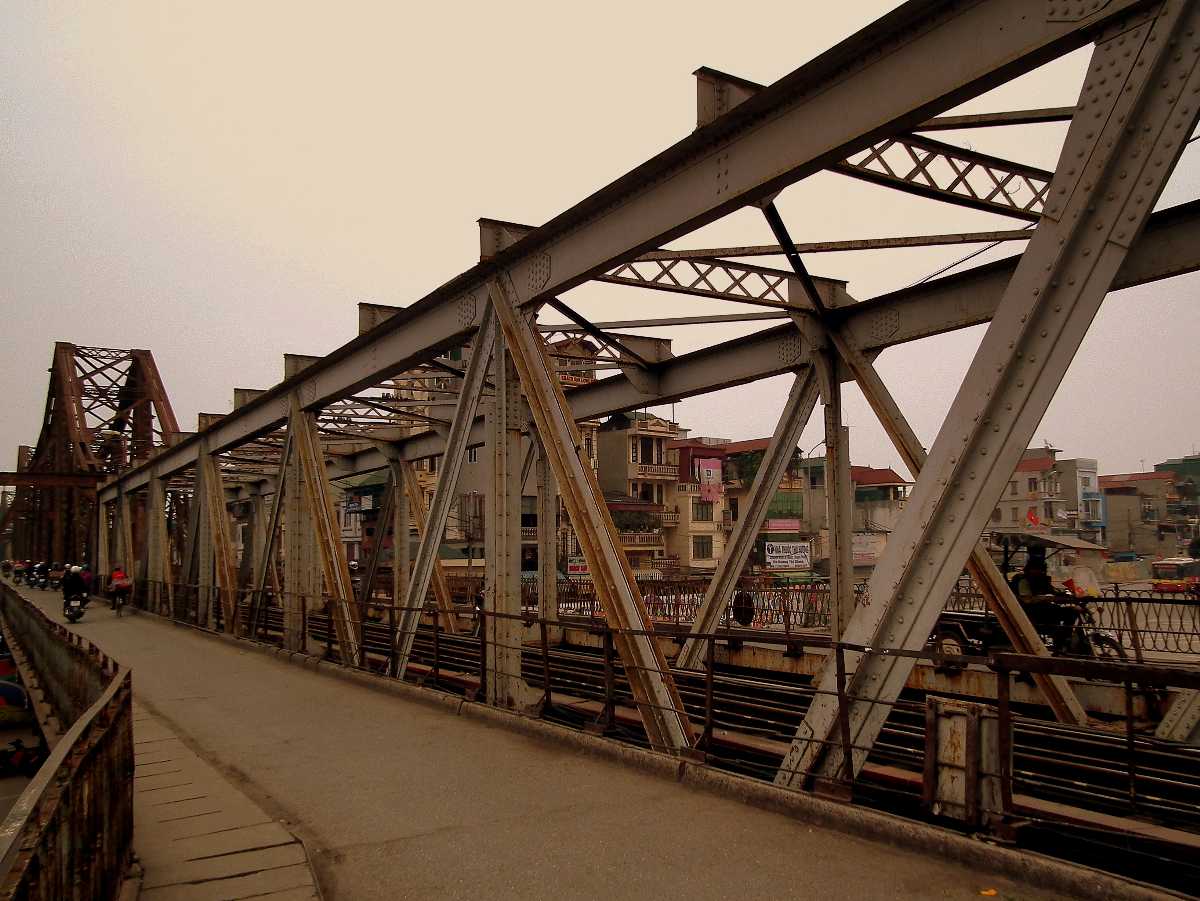 The Long Bien bridge of Hanoi
connecting Hoan Kiem and Long Bien was designed by Alexandre Gustave Eiffel, the same man who designed the
Eiffel Tower in Paris
and the
Statue of Liberty in USA
. The area surrounding the bridge is home to some of the poorest households, with many homeless people living under the bridge.
2. Narrow Houses to avoid Property Tax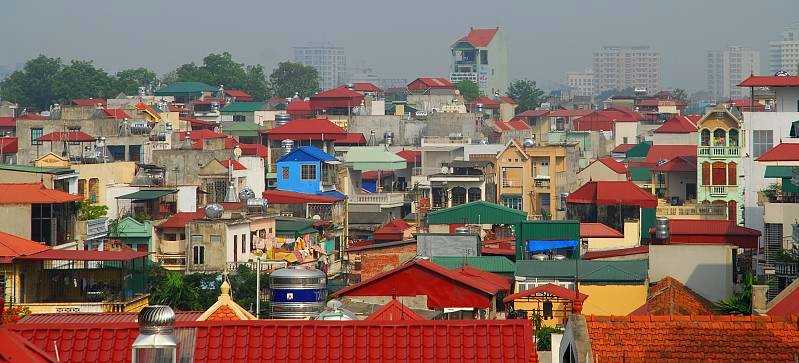 An interesting fact about Hanoi is that the houses are tall but very narrow because property tax is based on the width of the building. Due to this characteristic, the name given to these houses is 'tube houses'. This taxation law was introduced in the 19th century by the French.
3. Dog Meat is Very Common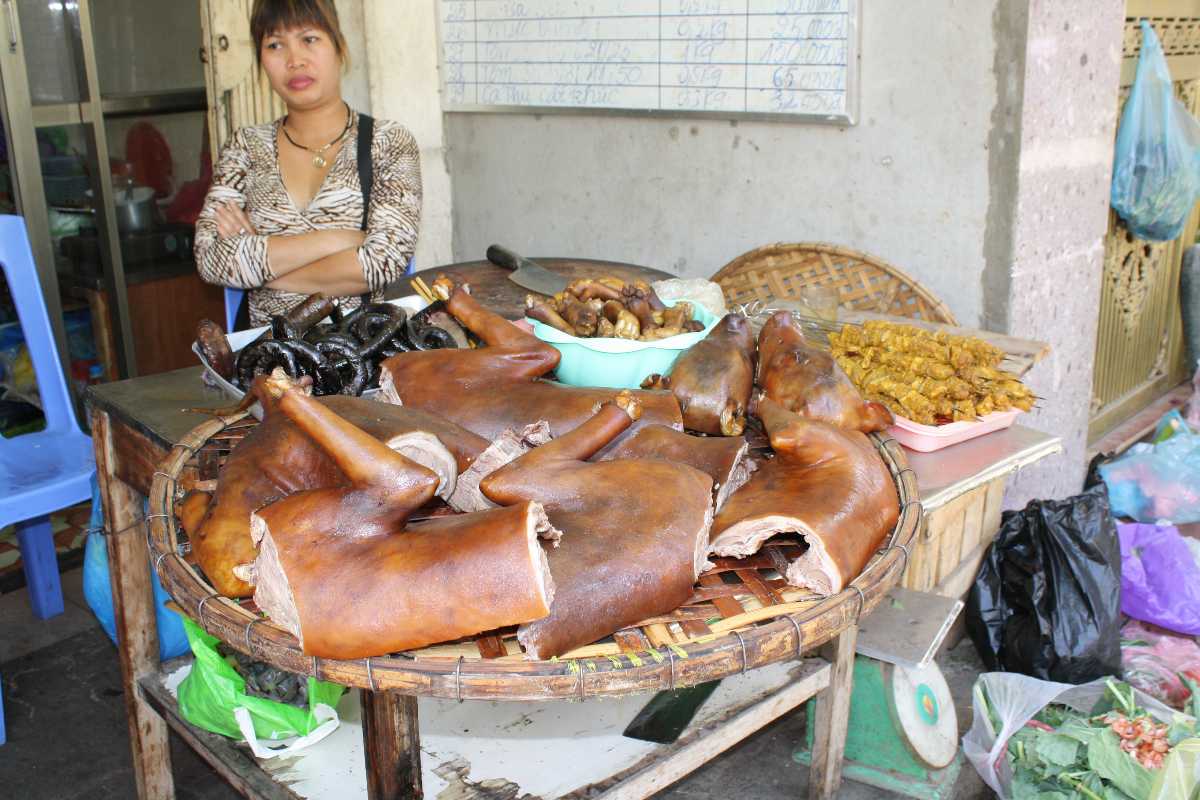 Not found in the southern parts of Vietnam, dog meat is pretty common in the northern city of Hanoi. Even if you're a non-vegetarian and love cow, pig, chicken and duck meat, you will still have a problem when it comes to dog meat. Who would want to think of eating a 'man's best friend'? You will initially find this weird and wrong, however, when it comes to difference in culture among countries, you will realize that nothing is right and wrong.
4. The Ho Chi Minh Mausoleum is in Hanoi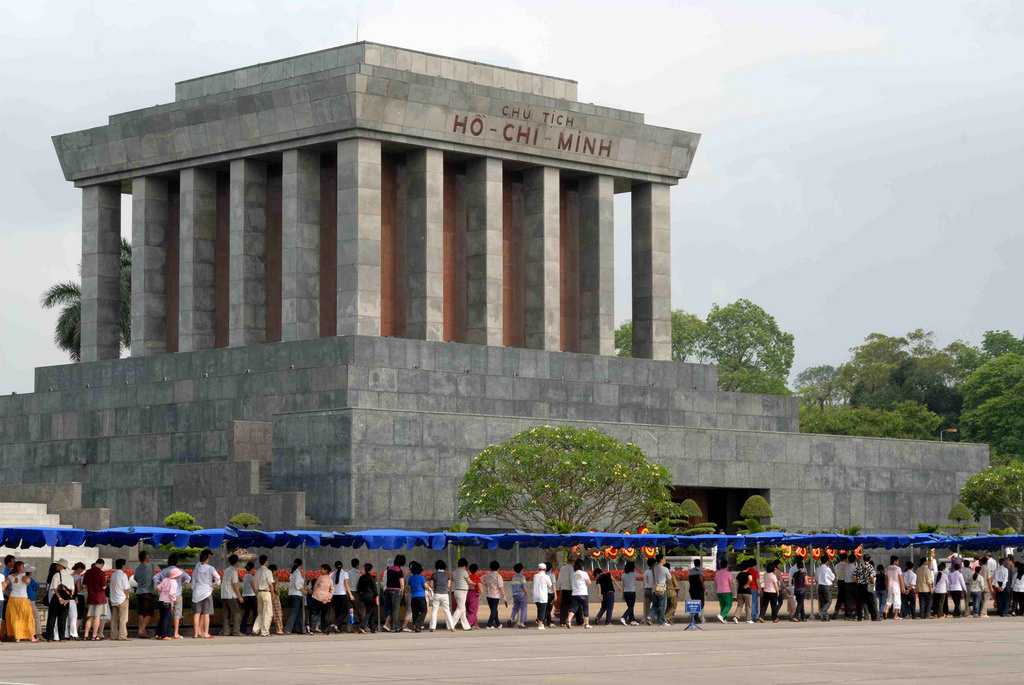 Ho Chi Minh, the beloved leader of Vietnam and an important political figure in world history, died in 1969 due to heart failure. As soon as this happened, officials began planning his preservation and a team of scientists were flown into the country secretly to start the process of embalming. In 1975, peace agreements were officially signed and
the Ho Chi Minh mausoleum
where his body is embalmed, was inaugurated. Today, the mausoleum is open for tourists and locals to visit and honour their cherished 'Uncle Ho'.
5. Hoan Kiem Lake is named after a unique 15th Century Legend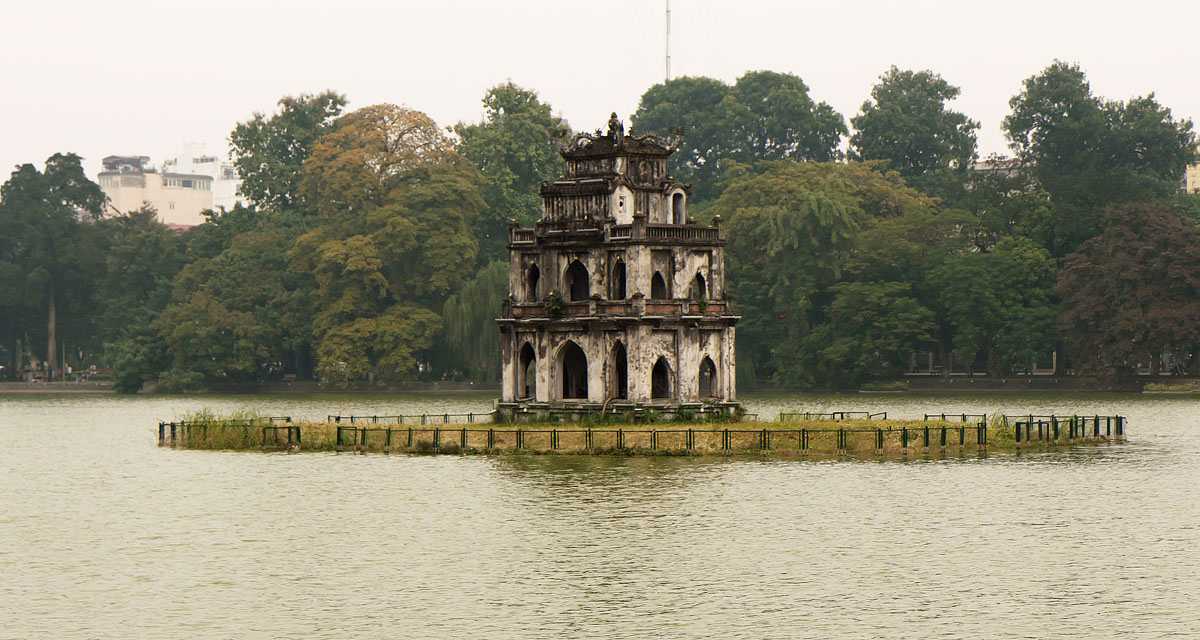 Originally known as the Luc Thuy lake, today it's known as the
Hoan Kiem Lake
because of a famous legend in 15th century. One of Hanoi's many interesting facts, a fisherman named Le Than once caught a sword in his fishnet. Later, he gave this sword for Le Loi, a leader in the Lam Son insurrection against the Chinese invaders. One day Le Loi climbed a banyan tree, and to his surprise, found a jewelled hilt that belonged to the sword given to him by Le Than. Using this magical sword, Le Loi won the battle. After becoming the king of Vietnam, one day a Golden Turtle God appeared on the surface of Luc Thuy lake and asked Le Loi to return the sword to the Dragon King. The turtle god took the sword, went back into the lake and hence today this lake is called Hoan Kiem lake or 'Sword lake'.
6. Water Puppetry, a unique art form of Vietnam, originated from Northern Vietnam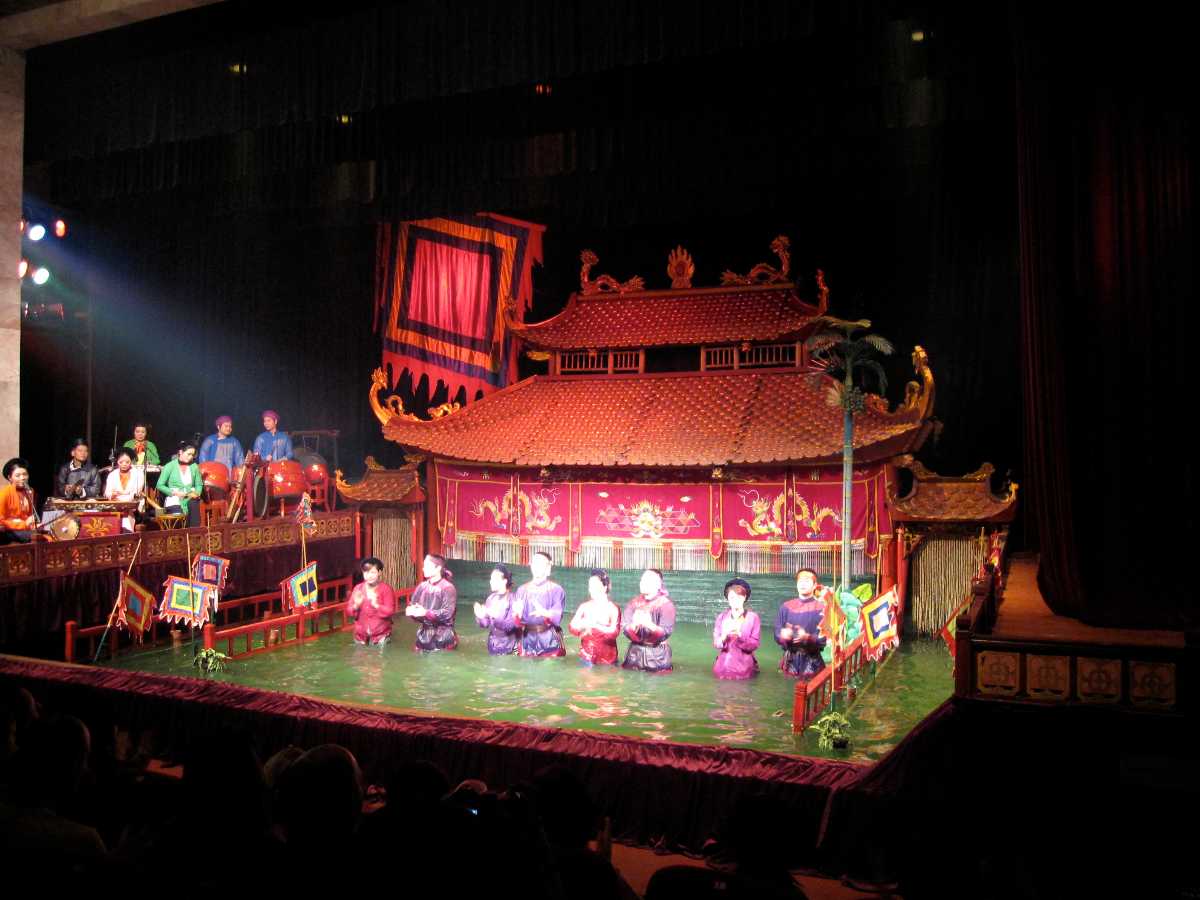 Vietnam's most traditionally significant and best entertainment show is the water puppet show in Hanoi. Water puppetry in Vietnam dates back 1,000 years ago, introduced by the Ly Dynasty. Original shows were performed in actual rice paddies of the Red river of northern Vietnam where the expert puppeteers stood in waist deep waters and entertained the local rice farmers. Today, just with the change in setting and location, these shows have become universally entertaining for everyone visiting Hanoi. Rural Vietnamese customs, culture and traditions like fishing, harvesting and village folklore are well represented in these shows. Featuring seven to 11 puppeteers working in harmony, they do their best to keep up with this ancient art.
Thang Long Water Puppet Theatre
is the best and most popular show in Hanoi.
Read more about
Water Puppetry in Vietnam
7. Hanoi means City of Lakes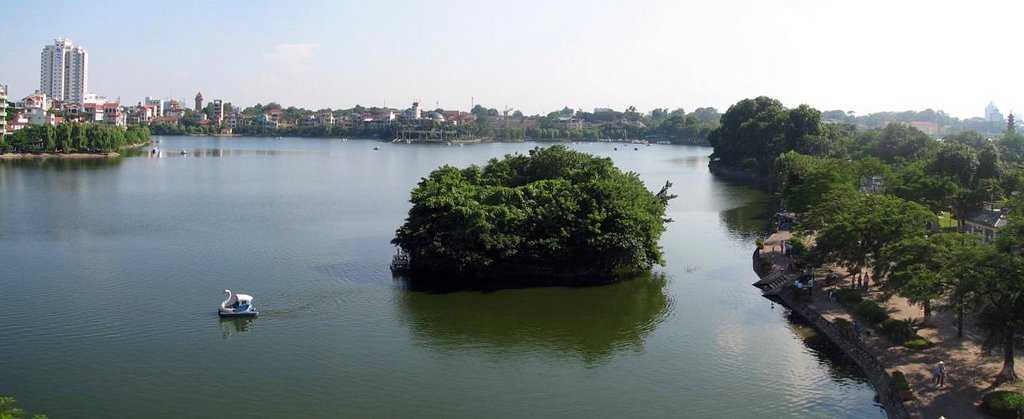 Hanoi, literally meaning 'city inside rivers' is built on the bank of Red river. Built on lowlands between rivers, Hanoi maintains trace of many rivers that run around the city and form lakes inside the city. Some of the most popular lakes are Hoan Kiem lake, 
West lake
, Ho Thien Quang lake,
Truc Bach lake
, Bay Mau lake and Thu Le lake among others. These lakes are tranquil spots to visit while you're in Hanoi to get away from the hustle and bustle of the city. An interesting fact about Hanoi, even the locals often refer to it as the 'city of lakes'.
8. Hanoi is the hub of Vietnamese food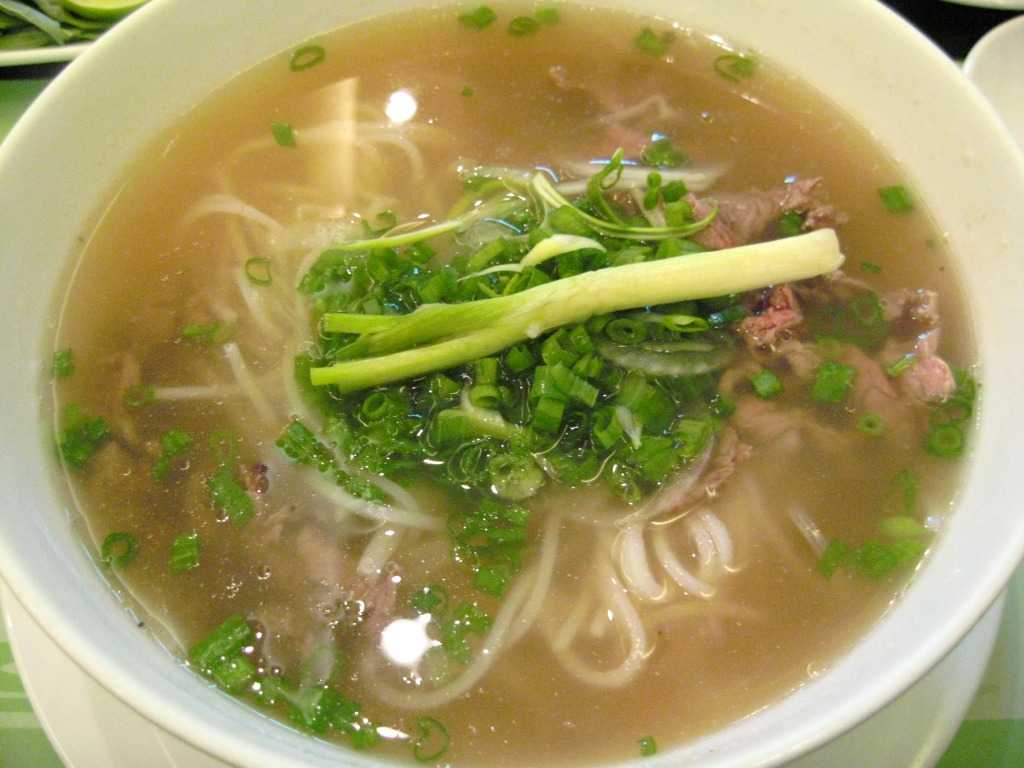 As it is popularly said, you truly understand the history and culture of a city when you eat its food. Different from southern and central Vietnamese food, Hanoi's Vietnamese food is impeccably rich in flavour, but not as sour, sweet or spicy as the other regions of the country. Considering the deep history that Hanoi has lived through, its food is definitely the true reflection of Vietnam. The famous Vietnamese dishes to be found in this city include Hanoian Pho, Banh Duc, Bun Cha (the dish Obama and Anthony Bourdain shared while in Hanoi), Pho rolls and Bun Thang among others. You have to try Hanoi's traditional dishes while you're there to experience the best Vietnamese food.
Read more about
Food in Hanoi
9. Hanoi Traffic is an experience in itself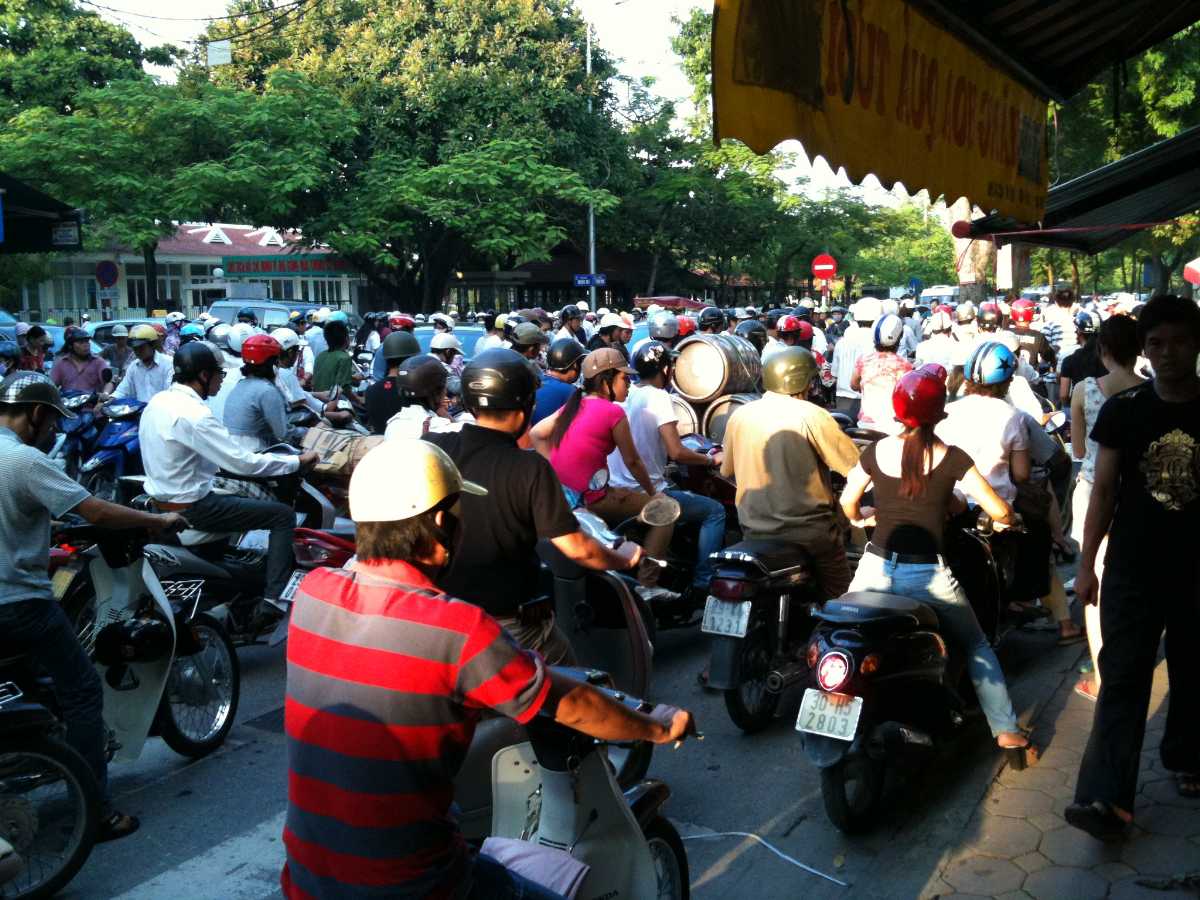 Chaotic and noisy, but yet fascinating, Hanoi traffic is something you'll not see anywhere else. Motorbikes zooming past you, no traffic rules being followed and 'signals' and 'footpaths' are words not present in Hanoian dictionary. You will always be advised to look in both the directions before crossing the road in this city, just keeping your confidence and then praying to god that a bike doesn't run into you. As popularly said, "If you can make it through Hanoi rush hour traffic, you can make it anywhere in life".
10. The Temple of Literature in Hanoi is on the VND 100,000 note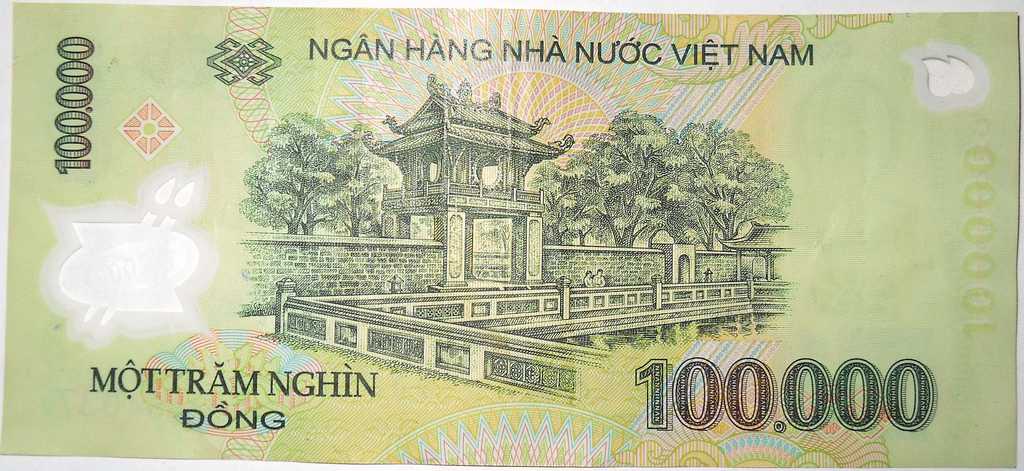 Representing the spirit of learning and education in the country,
the Temple of Literature
was originally built in 1070 dedicated to Confucius and scholars. Khue Van Cac, a symbolic landmark of the temple is a two storey pavilion built in 1805 consisting of four round windows with rays representing the sun facing in four directions. This is a symbol of literature, and is proudly illustrated on the backside of the VND 100,000 banknote.
11. Hanoi has the World's Largest Mosaic Mural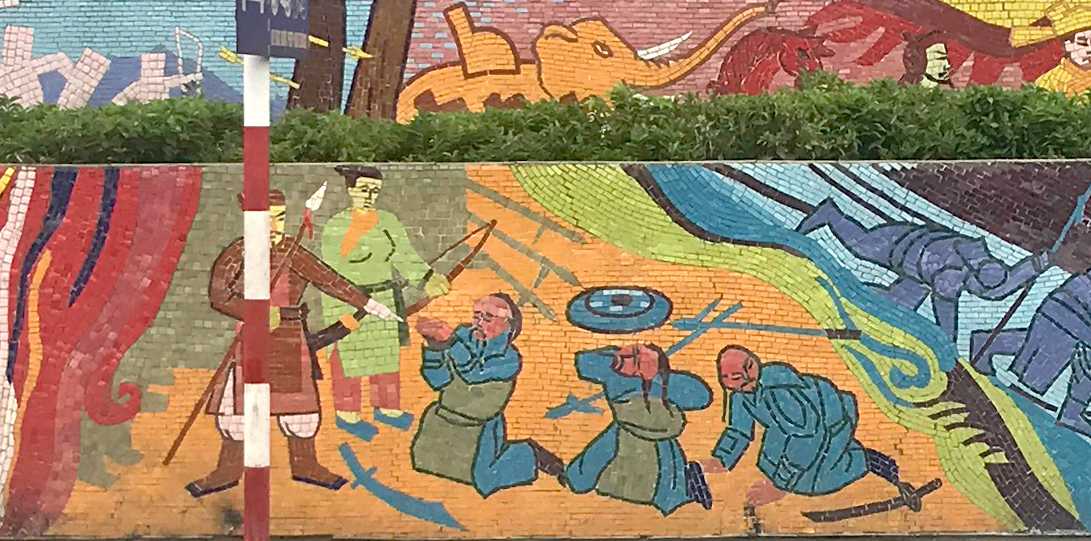 The Hanoi Ceramic Mosaic Mural
is a four kilometer long mural made on the wall of the dyke system. An idea suggested by Nguyen Thu Thuy, a journalist of arts and culture, this project started in 2007 to take advantage of the boring and drab dyke wall, and convert it into Vietnam's finest art. Awarded a Guinness World record certificate for world's largest mosaic mural, this project is a visual narrative reflecting the rich history, culture and vibrancy of Hanoi over the years. Over 600 people including Vietnamese, foreign artists, craftsmen and children collaborated using mosaic tiles and their art skills to turn this wall into Hanoi's most colorful creation.
12. Beer is as cheap as VND 5,000 (USD 0.21, EUR 0.18, INR 16) in Hanoi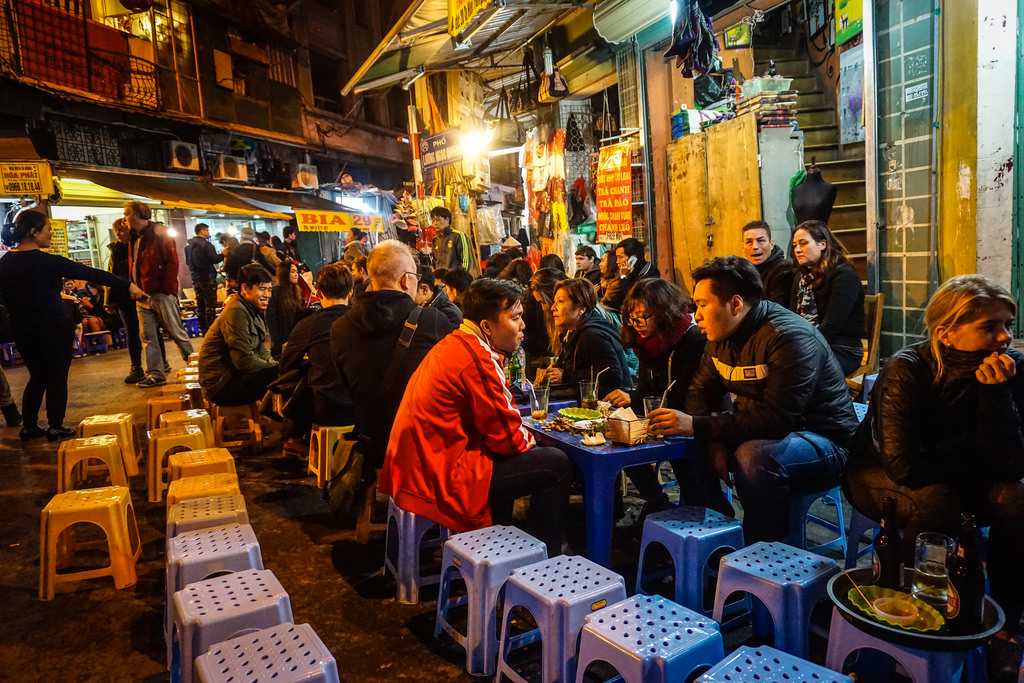 Known as the best nightlife spot in Hanoi,
the Bia Hoi junction
is a haven for beer lovers. Located at the corner of Ta Hien and Luong Ngoc Quyen streets in the old quarter of Hanoi, you will see locals and tourists sitting here throughout the day and night with a pint of beer in their hands. Bia Hoi is a popular Vietnamese draft beer containing only 4% alcohol content and known for being extremely cheap because you can enjoy a tall glass for as low as VND 5,000. As soon as you come across the corner, you'll see makeshift stalls selling a variety of snacks and Bia Hoi. The atmosphere of this place, especially in the evenings, gets very festival like and you can get an authentic sense of the Vietnamese nightlife culture here.
Read more about
Nightlife in Hanoi
13. Hanoi is abundant with French Colonial Architecture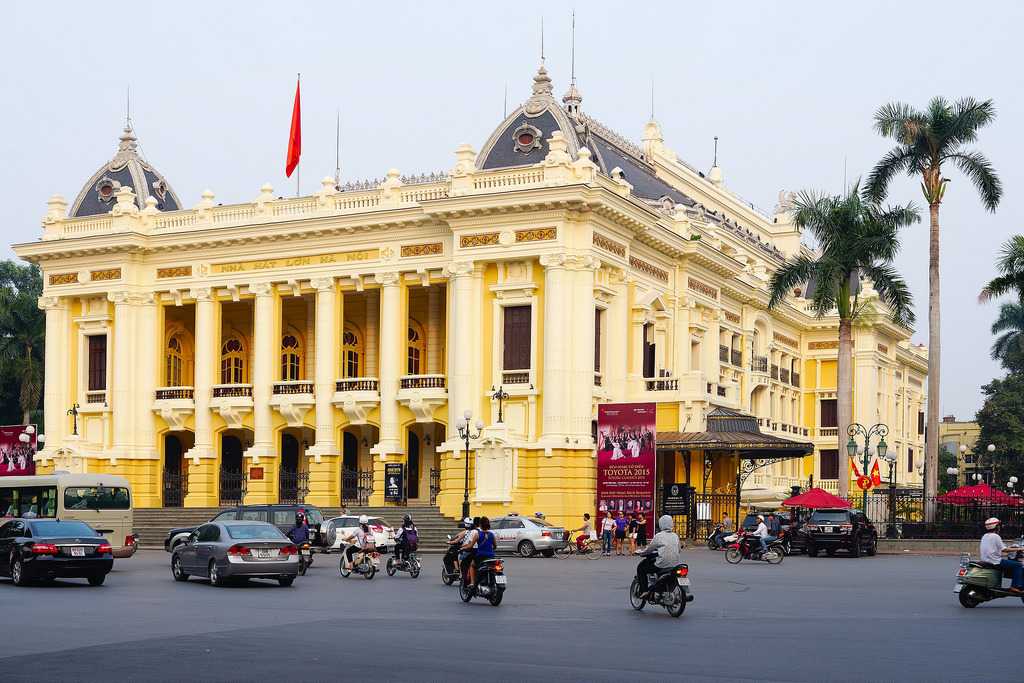 Hanoi is home to many examples of glorious French colonial architecture in the form of monuments, cafes, churches and many more. Catholicism, a belief brought in to Vietnam by the French, is still practiced by six million Vietnamese. Hence, the impact of French colonial was undoubtedly huge, and today you can see the those chapters of Hanoian history in these gorgeous architecture.
The Hanoi Opera House
,
St. Joseph's Cathedral
,
Presidential Palace
, Long Bien Bridge and
the National Museum of Vietnamese History
are just a few among the many buildings where you'll find the French architectural influence. These are also some of the most popular tourist spots in Hanoi today.
These are a few of the most interesting facts about Hanoi, the famous capital city of Vietnam. So what are you waiting for? Pack your bags and head to this city full of rich history, culture, incredible food scene, nightlife, and all things beautiful.