It's always fun to know some interesting, quirky facts about the city you're travelling to- they enrich your knowledge about the place and might even give you a valuable insight into the local culture. They are also great for conversation starters or just to bring a smile to your face. And a vibrant, lively city like
Bangkok
has a number of interesting facts to pique your interest. Here are the top 12 facts about Bangkok set to blow your mind:
1. Bangkok has the longest city name in the World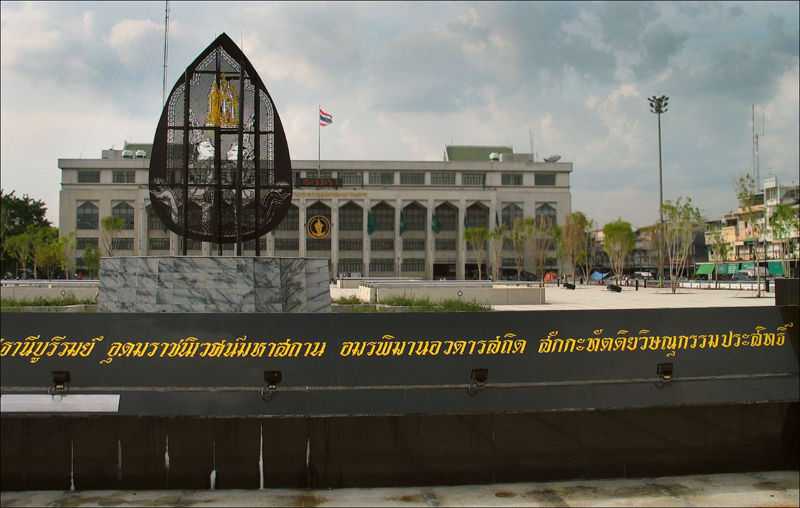 The world knows the Thai capital as Bangkok, but locals refer to their city as Krungthep or 'City of Angels'. The full, 169-characters long name has been listed in the Guinness Book of World Records for the longest name of a place. If you really want to challenge yourself, try pronouncing the full name without pausing:
Krungthepmahanakhon Amonrattanakosin Mahinthara Yutthaya Mahadilok Phop Noppharat Ratchathani Burirom Udom Ratchaniwet Mahasathan Amonphiman Awatansathit Sakkathattiya Witsanukamprasit.
Roughly, this translates to :
City of angels, great city of immortals, the magnificent city of the nine gems, seat of the king, city of royal palaces, home of gods incarnate, erected by Vishvakarman at Indra's behest.
2. Bangkok is Home to Red Bull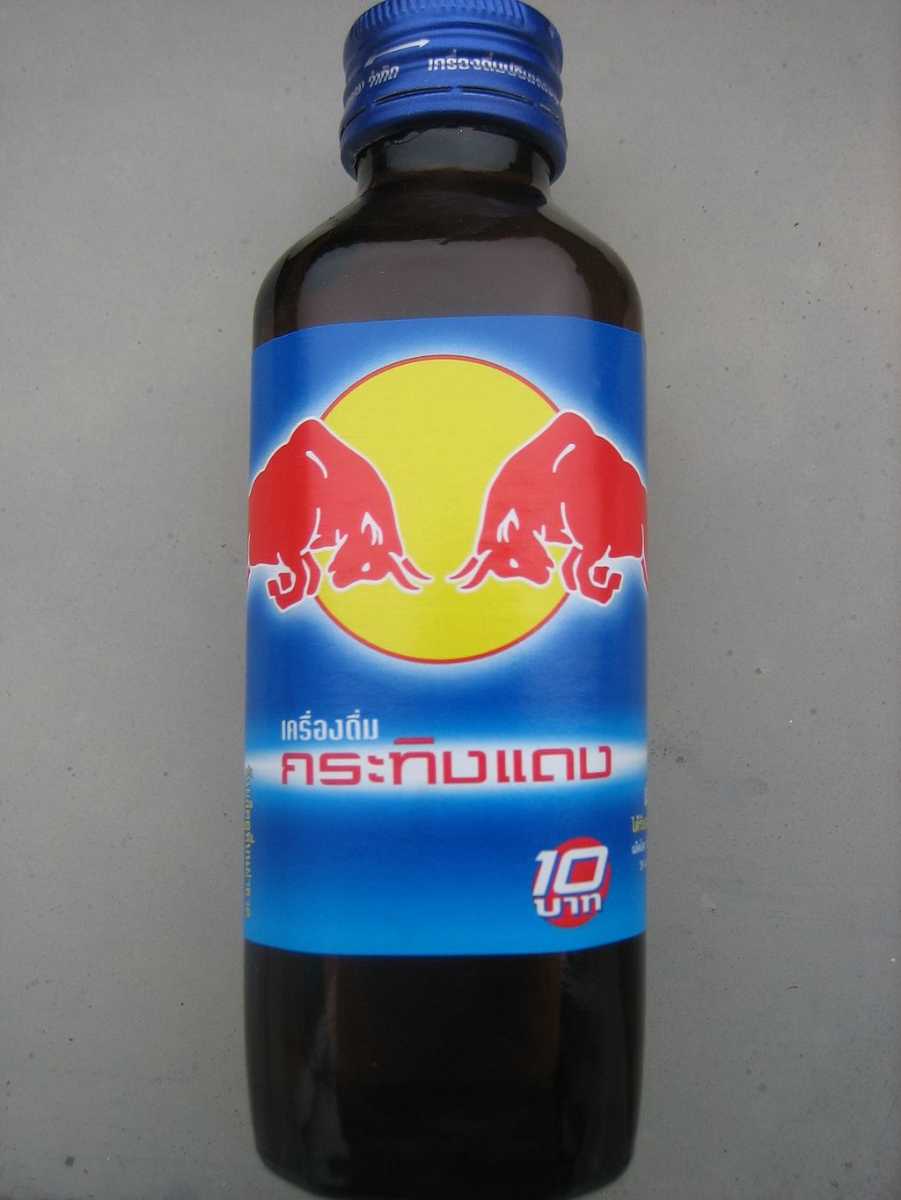 The world-famous energy drink Red Bull was made in Bangkok by Chaleo Yoovidhya in 1976. He had moved from central Thailand to Bangkok with very little formal education, but managed to build a multimillion empire with the help of his Australian business partner Dietrich Mateschitz. At the time of his death in 2012, Yoovidhya was the third richest man in
Thailand
with an estimated wealth of USD 5 billion.
However, the syrupy drink he made is quite different from the carbonated version enjoyed across the globe. At some shops in Bangkok, you can find both versions, and decide which one you prefer for yourself.
3. All the temples on the Thai Baht coins are located in Bangkok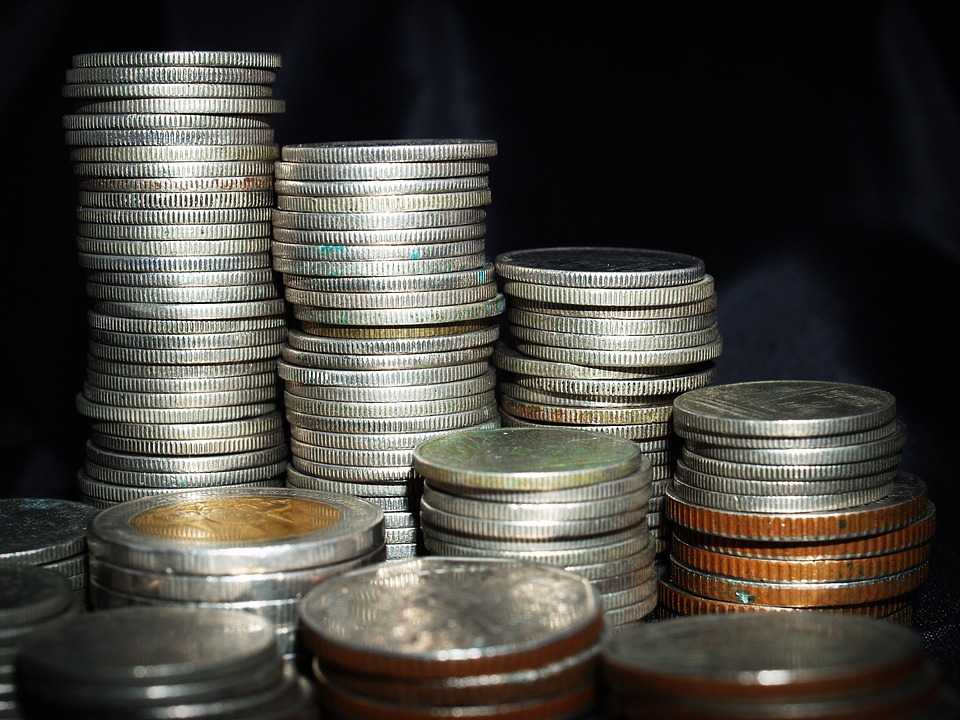 Set out a day to go an adventurous trip exploring all the temples stamped on the back of the Baht coins. And don't worry, it's possible to see them all in a day - as has been done by many tourists before. The temples are:
1 THB coin - 
Wat Phra Kaew
(Temple of the Emerald Buddha, inside
The Grand Palace
)
2 THB coin - 
Wat Saket
(Temple on the Mount)
5 THB coin - 
Wat Benjamabophit
(The Marble Temple)
10 THB coin - 
Wat Arun
(Temple of Dawn)
4. Bangkok has the largest Chinatown with the largest solid gold Buddha statue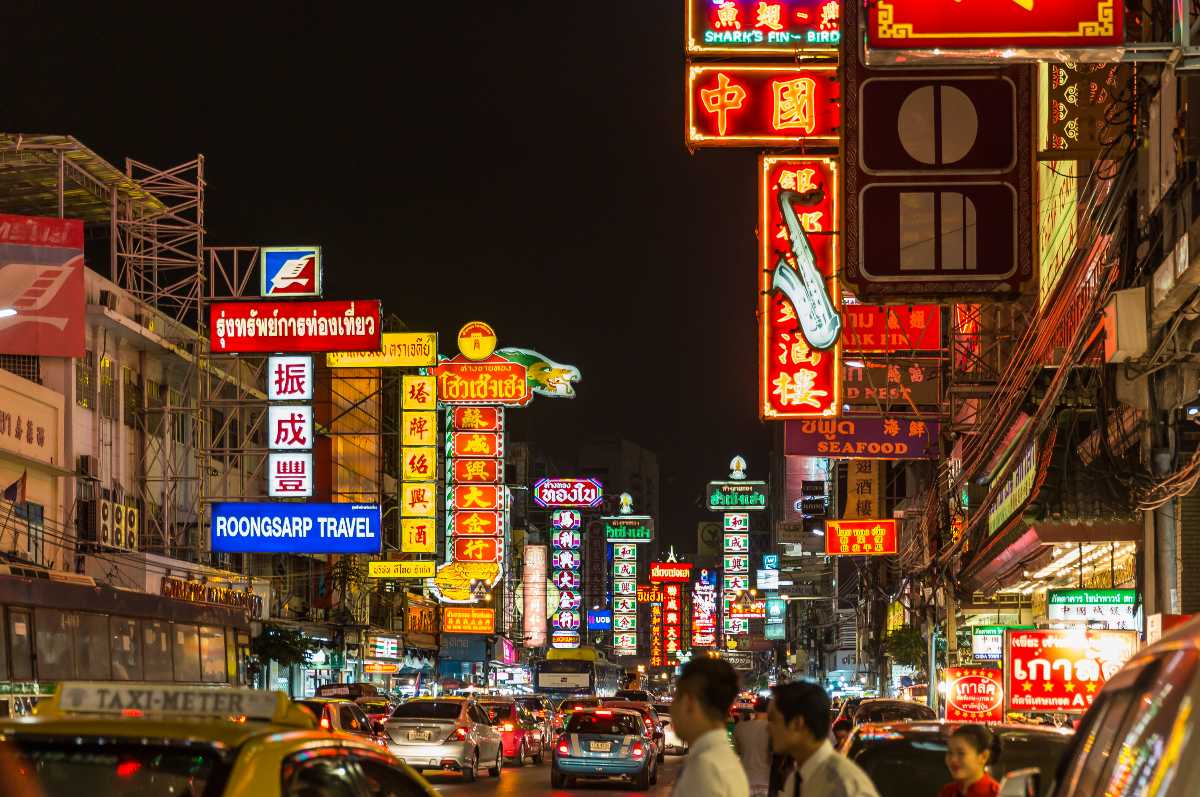 The
Chinatown
in Bangkok is the largest in the world, home to over a million people of Chinese origin, usually second or third generation. Known locally as Yaowarat, the crisscrossing alleyways and bylanes transform into a buzzing street food hub at night and a thrift shopping centre during the daytime.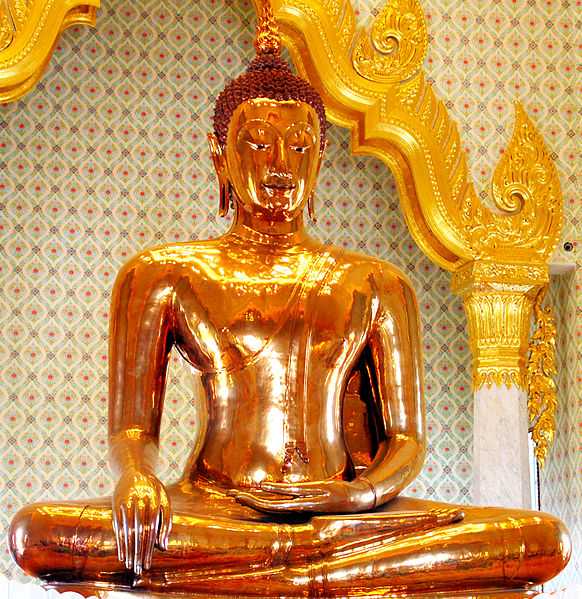 At the end of Yaowarat road, near Hua Lamphong railway station, is the
Temple of Wat Traimit
which houses the largest gold Buddha in the world. The statue is officially titled  Phra Phuttha Maha Suwana Patimakon and weighs a staggering five-and-a-half tons.
5. Bangkok still has some strange old laws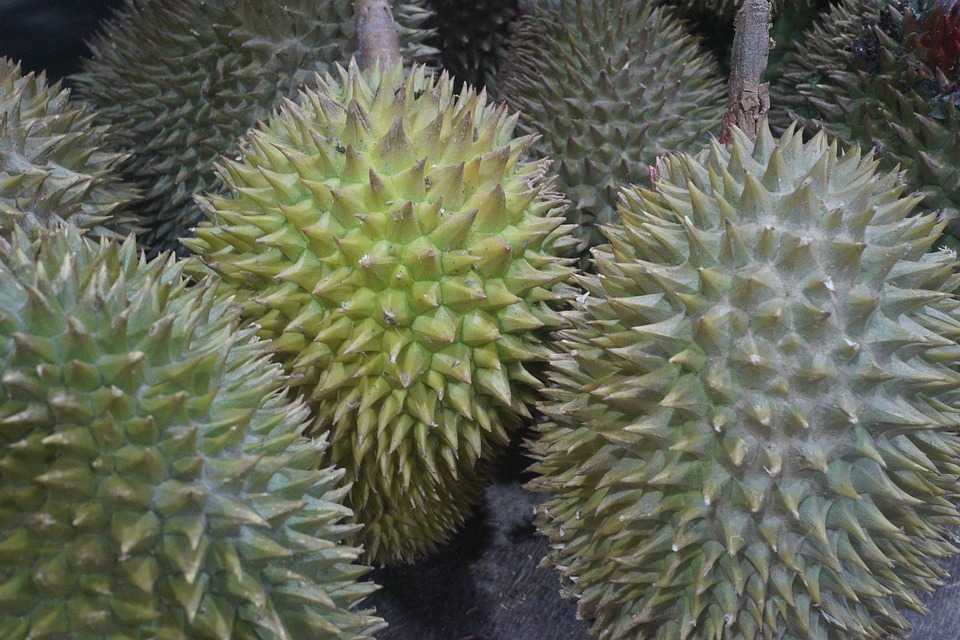 Every country has a few outdated laws which didn't quite catch up with the times, but some of the laws in Bangkok will really leave you scratching your head as to the reason they were formulated in the first place. You might inadvertently commit a crime if you:
-Leave the house without wearing underwear
-Drive a motorised vehicle bare-chested
-Use a durian fruit as a weapon; the fine levied will be determined according to the number of thorns that strike the victim
-Step on the currency, as it contains the image of the King and must not be disrespected
6. Bangkok is called the 'Venice of the East'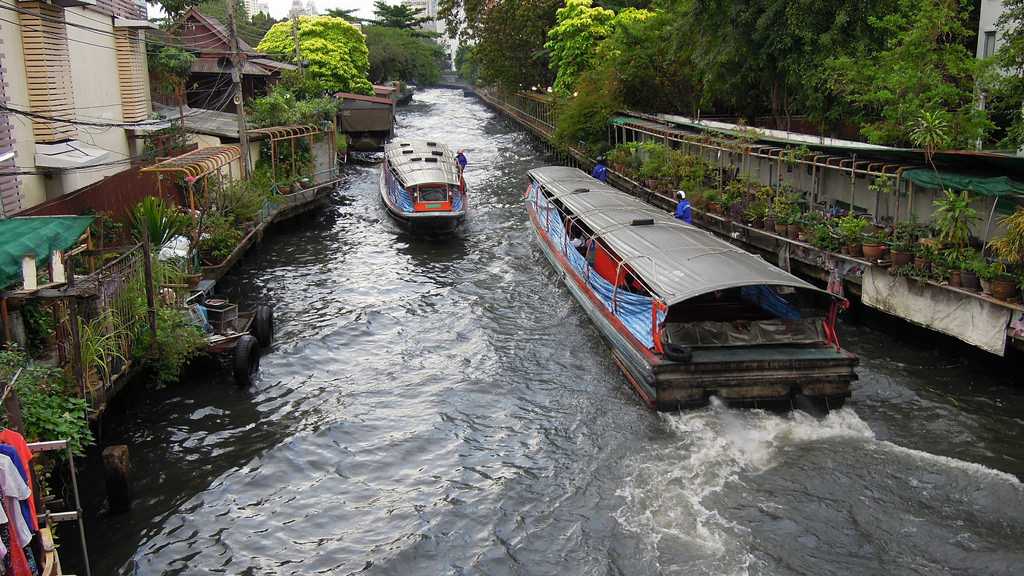 Just like
Venice
, Bangkok is also a city built on dozens of canals and with buildings standing on stilts. Although most of these canals have now been paved in, the nickname has stuck. However, another, less-cheerful point of similarity is the sinking of Bangkok. Due to rising sea levels and extensive development, Bangkok is sinking at a rate of 2 - 2.5 cm per year. Parts of Bangkok could be submerged in a few decades, so you might want to prepone your vacation there.
7.  Bangkok is considered the world's hottest city (by mean average)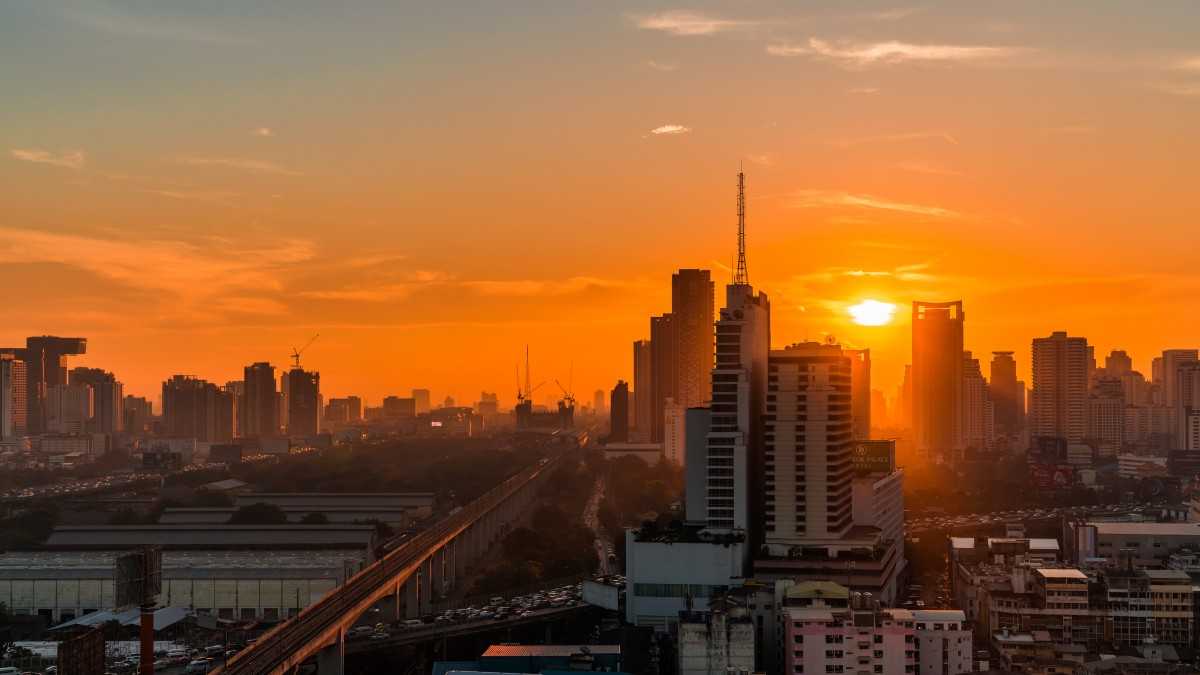 Although the summer heat is not completely unbearable, Bangkok has high temperatures throughout the year making it the world's hottest city according to the World Meteorological Organisation. Between the months of May and March, the temperature can rise up to a sweltering 34 degrees centigrade, while the annual average is 28 degrees. Ideally, one should visit the city between the cooler months of November and February. This is also the peak tourist season in Bangkok, so plan your itinerary well in advance.
8. Third-gender washrooms are common in Bangkok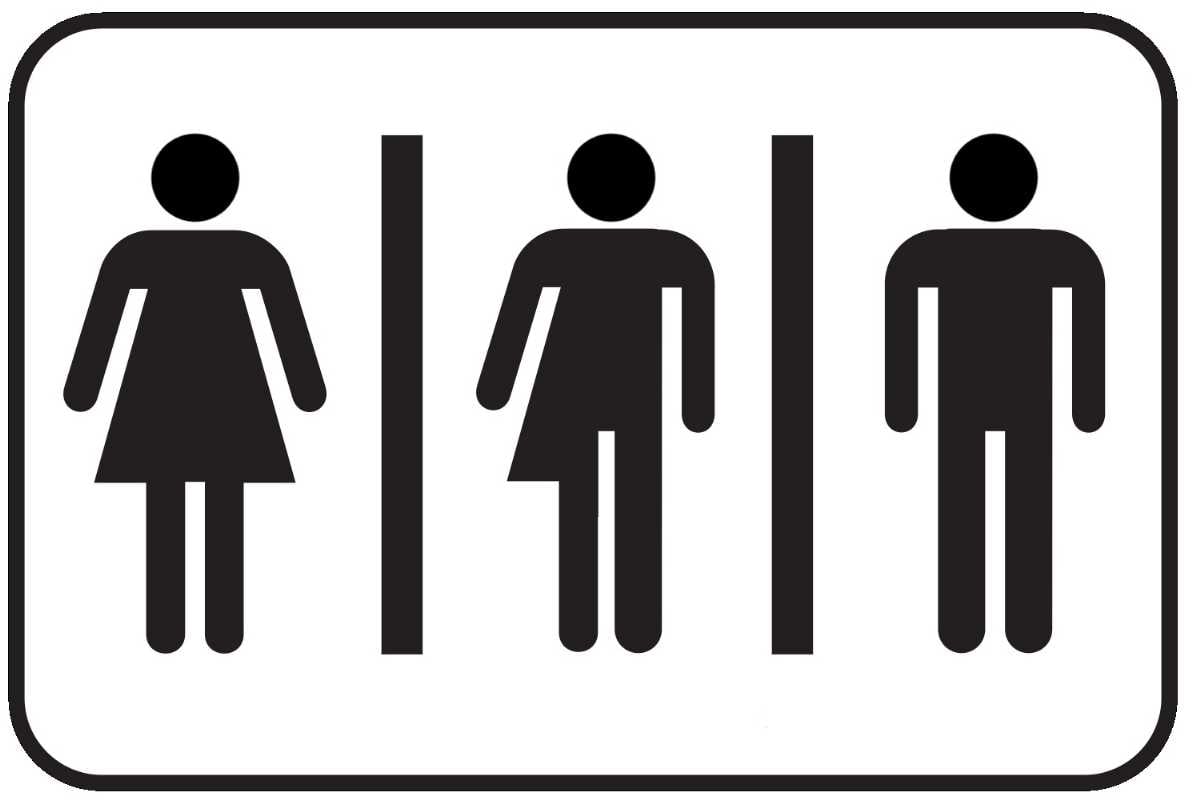 Apart from the normal male and female washrooms, you might come across a third gender washrooms in this liberal country. Thailand is one of the first countries to introduce these for transgender men and is known to be very accepting of sexual identity and expression of its people.
9. The reverence for the monarch is high in Bangkok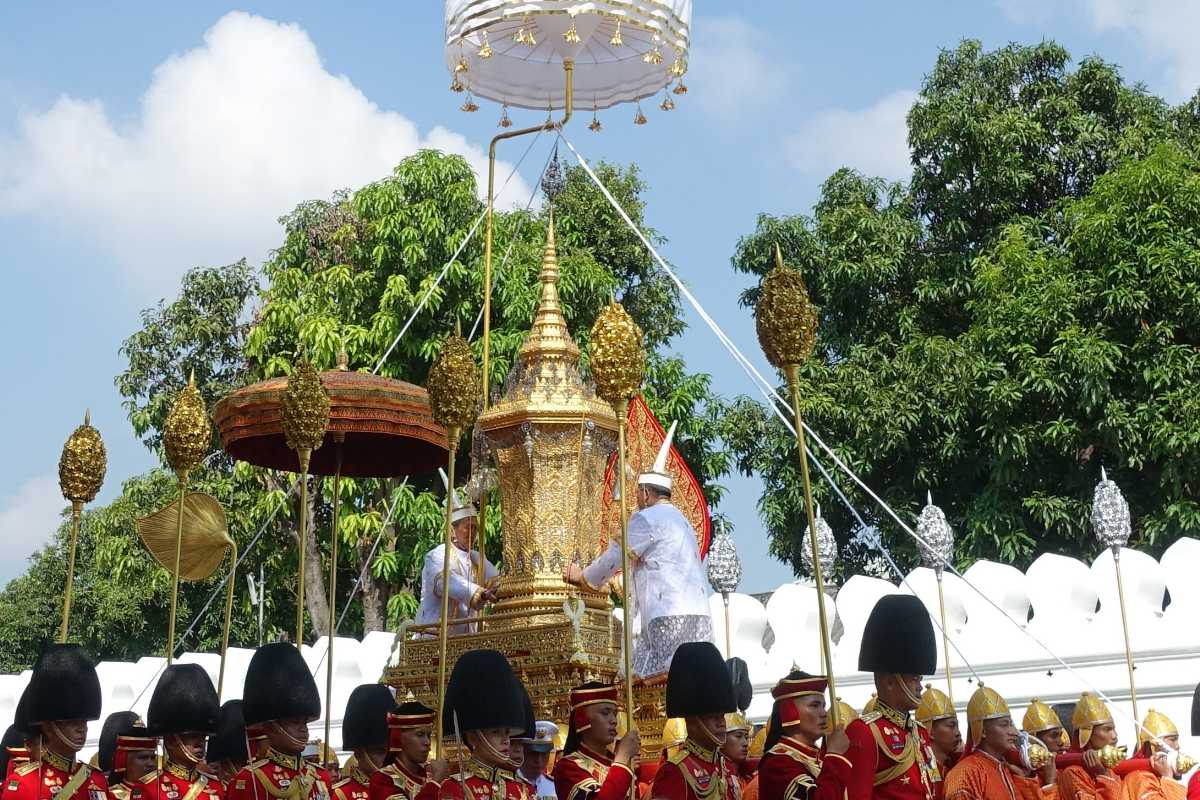 The Thai love and rever their King, and it's especially hard to miss this fact in Bangkok. Posters and pictures of the royal family adorn many public walls in the city, and the King's anthem is played before every cultural performance, play or movie screening in cinemas. There are strict laws regarding this as well: It is illegal to not stand up while the anthem plays, or to laugh at his picture or make fun of him as well.
10. Bangkok has colour coded taxis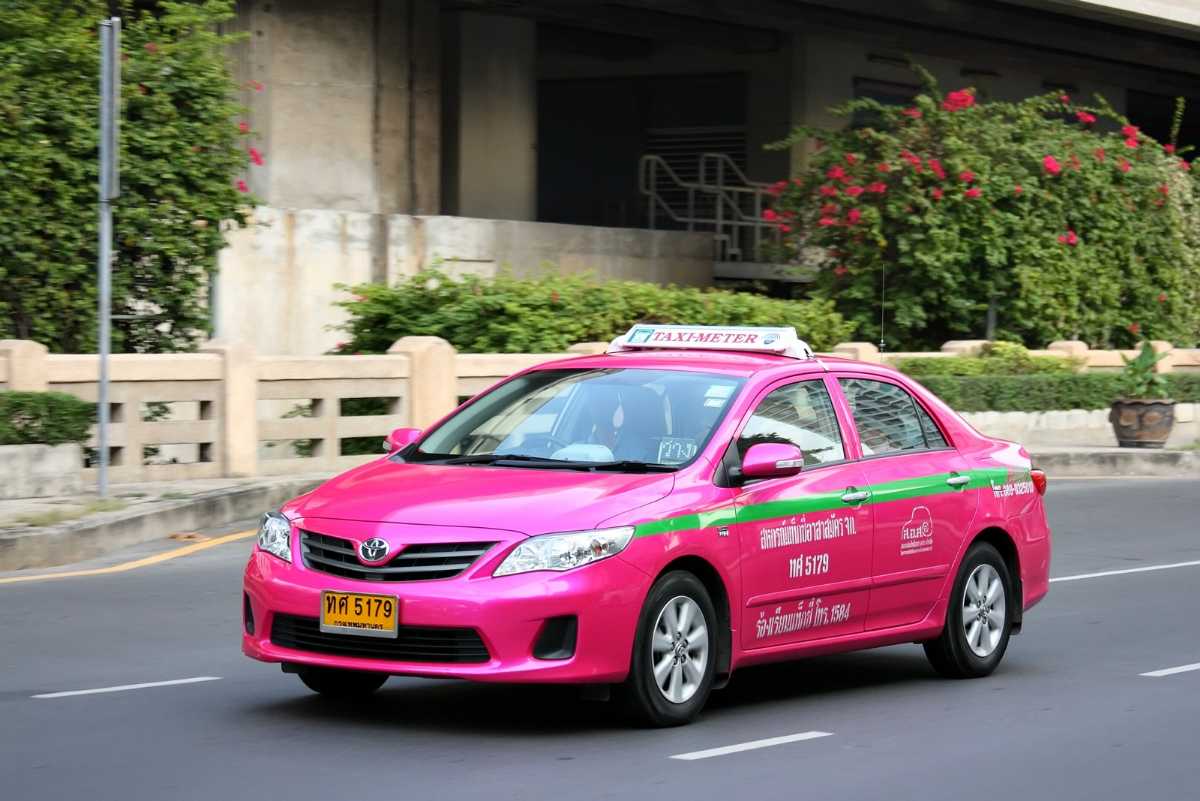 An interesting fact about Bangkok is its funky-coloured taxis, roaming the streets in bright pink, orange yellow-green and red-blue. These only serve to signify the different companies, and don't differ much in terms of features or fares. The yellow-green ones signal owner-drivers, and if you chat up a local they're sure to have a theory on which one is the best. Beware of any which refuse to go by meter or are over-eager to show you around.
11. Bangkok: A tale of many markets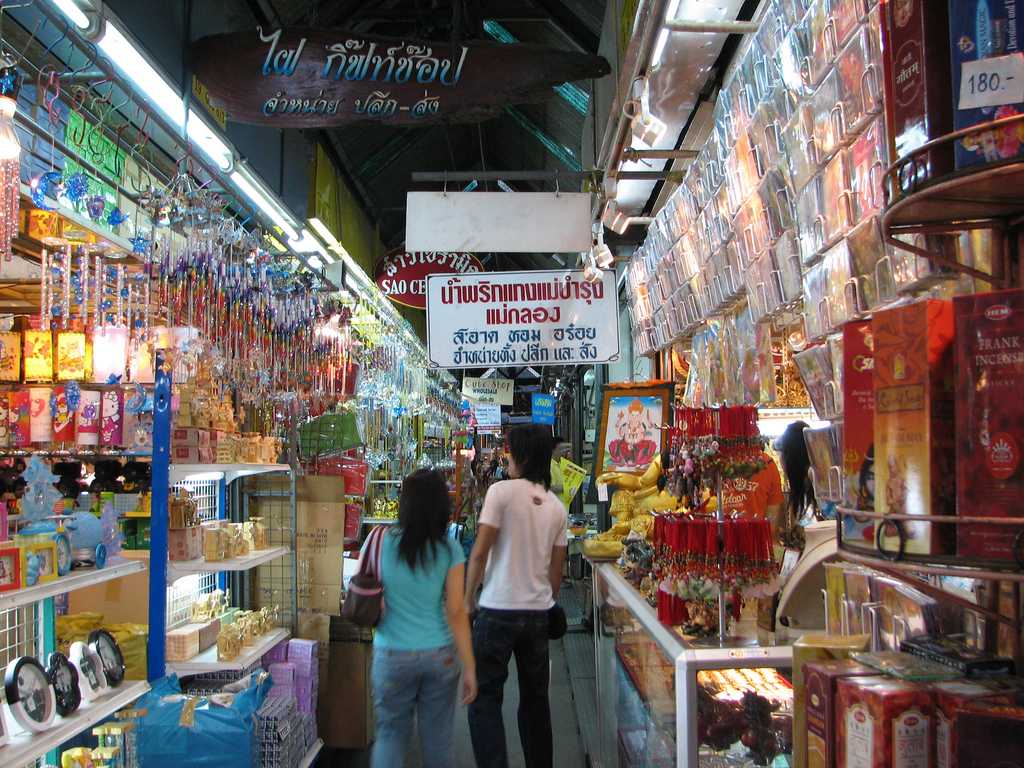 It is a sin to visit Bangkok and not meander through the lanes of
Chatuchak weekend market
. Located on Kamphaeng Phet 2 road, it the world's largest and most diverse market with an astounding 15,000 stalls divided into 27 sections. Objects and tidbits of all kinds are found here, and it's easy to get lost amongst the crowd of 200,000 - 300,000 daily visitors. Just remember to use maps and stay hydrated with some iced tea. If you want something smaller and more manageable, fret not. Almost every part of Bangkok has a weekly market. Some notable ones to check out are the night markets at Phra Ram 9 Mrt station and JJ greens.
12. Bangkok is the Massage paradise of the World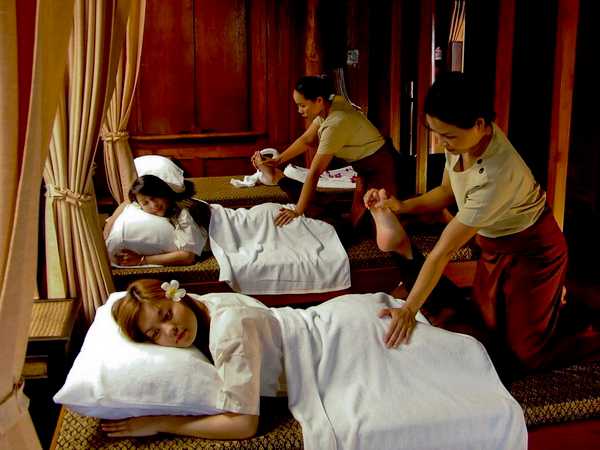 The phrase 'Thai massage' has become famous all over the world with good reason - you can find massage parlours spread across the city, catering to all kinds of budgets and needs. From hour-long refloxologies to day-long pampering, you're sure to find something to release that tension from your muscles. If you're looking for a luxurious experience, Urban Oasis, Health Land and Body Tune are some of the chains to look at. In the early years Thai massage parlours were notorious for doubling up as brothels, but effective government action has ensured you can let your body unwind with complete peace of mind.
And there you have it, 12 interesting facts about Bangkok to show off to your friends and families about. These are not only fun to read, but will also help you be more aware while you're travelling and aid you in finding your way through the intricacies of Thai culture. Go on and share these already!