Bangkok
is fondly (and unofficially) called the gay capital of Asia, and there couldn't have been a more appropriate title. Bangkok welcome's everyone, whether their gay, straight, transgender, queer, or any orientation with open arms. And what better place to meet and hangout new gay people than at the thriving gay bars in Bangkok. Check out the best Gay Bars in Bangkok for a perfect night out in the city of angels.
1. DJ Station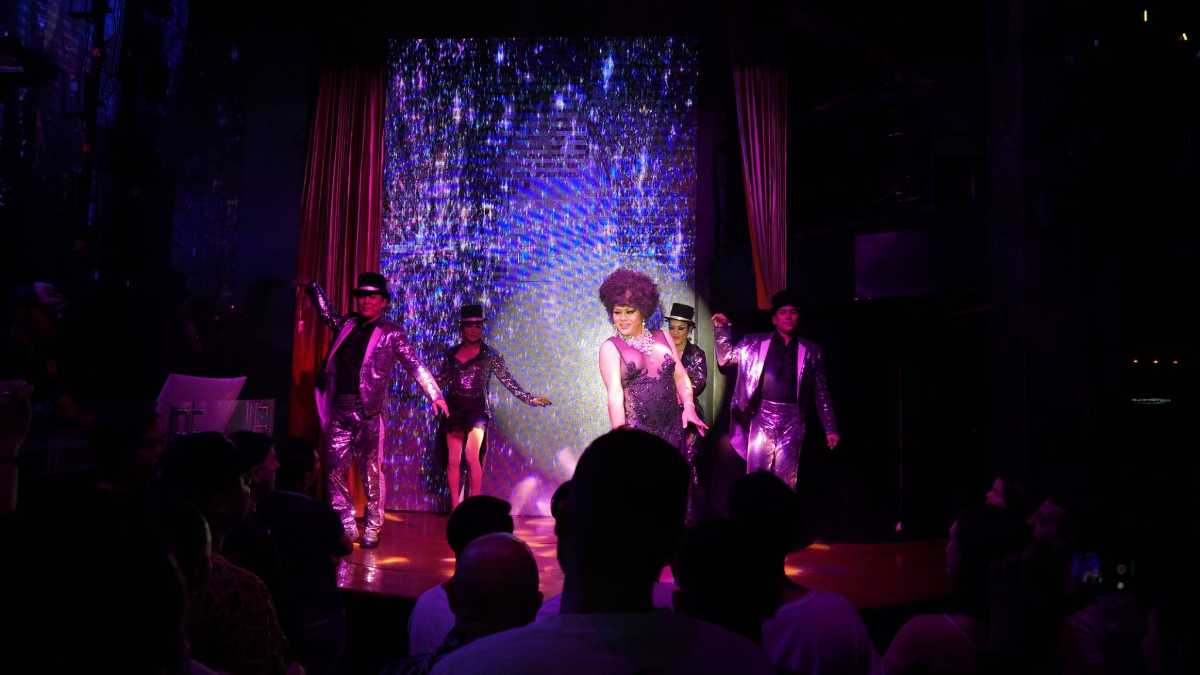 DJ station heads the night scene when it comes to gay bars in Bangkok and is the place to be for all gays out there. Its a massive club spread over three floors. The place has a perfect blend of party and fine dining. The first two floors are for people looking to go partying like there's no tomorrow, the third floor is exclusive for the ones who want to spend quiet and intimate time with their loved ones or crack open a cold one with the squad. Due to its fame, the club gets crowded easily. You would want to reach here really early not to face disappointment or a long waitlist. Contrastingly, for the club's popularity, the prices are pretty reasonable.
Address: Silom Soi 2, Bang Rak
Timings: 10:00 PM to 2:00 AM
Average cost: THB 200 per person for entrance plus two free drinks.
2. Telephone Pub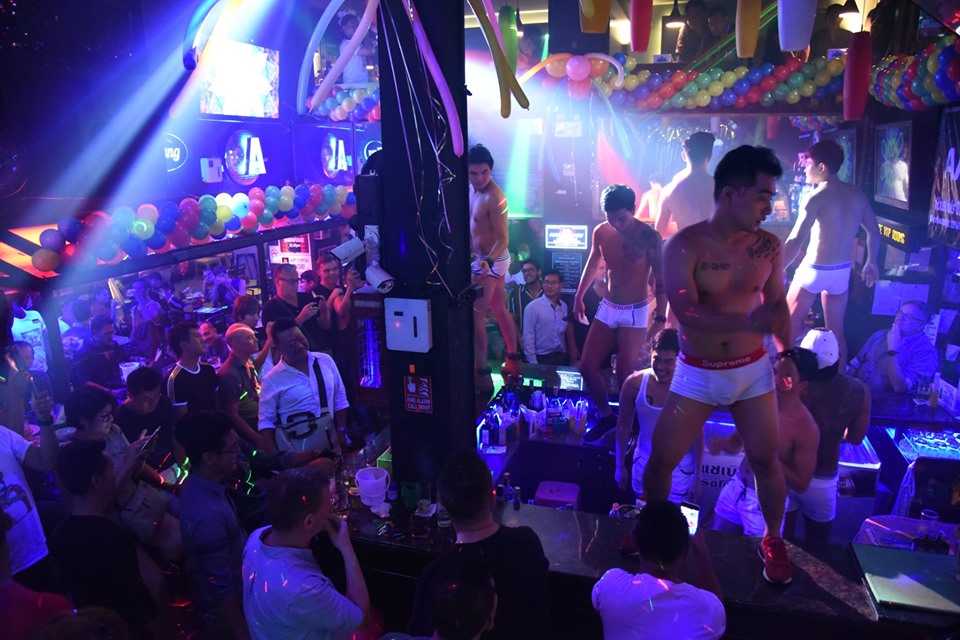 The ambience of Telephone Pub takes you on a trip back to the early 2000s. To top this off, they also have great multicuisine food and a wide selection of drinks to choose from. With singles ready to mingle at this iconic gay bar in Bangkok, there's no better place to be on a happening weekend night in this Thai party city. 
Address:  114/11-13 Suriya Wong, Bang Rak
Timings: 5:00 PM to 2:00 AM
Average Cost: THB 1000 for two persons
3. One Night Only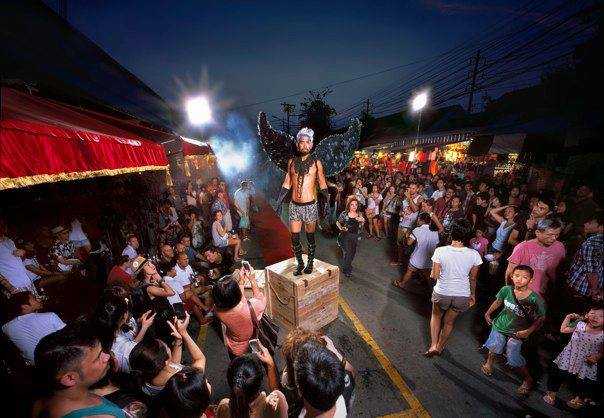 Looking for friendly staff who serve and entertain you wearing jeans and nothing else? Your search ends here. One Night Only is a one of a kind bar where the same staff triples as waiters, dancers and bouncers. The place is comparatively smaller than its competitor gay clubs which reflects a comforting and cosy vibe, perfect for newcomers and less experienced gay travellers in Bangkok.
Address: 74-74/1 Silom Soi 4
Timings: 6:00 PM to 3:00 AM
Average Cost: THB 1200 for two persons
4. G.O.D ( G Bangkok)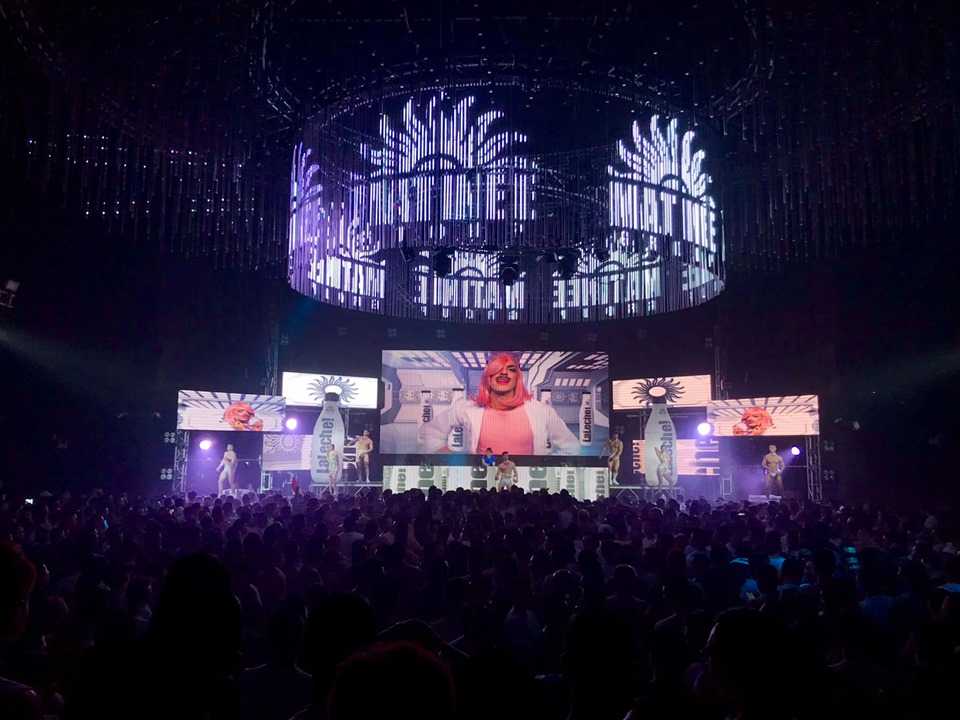 One can interpret this gay bar in Bangkok's name in every way possible. So whether you see it as god-like girls (or guys) or girls (or guys) on display, the music in her is bound to make you show off your dance moves on the spacious dance floor. After shaking a leg, hog on the delicacies the club has to offer. With an unmatched ambience and great food, its a treat for your eyes and mouth with the fantastic dishes on the menu. The place is located near DJ Station and is thus frequented by the crowd who are unable to enter the former club.
Address: 60/18-21 Silom Soi 2/1 
Timings: 9:00 PM to 6:00 AM
Average Cost: THB 150 per person for entry which includes one free drink.
5. The Stranger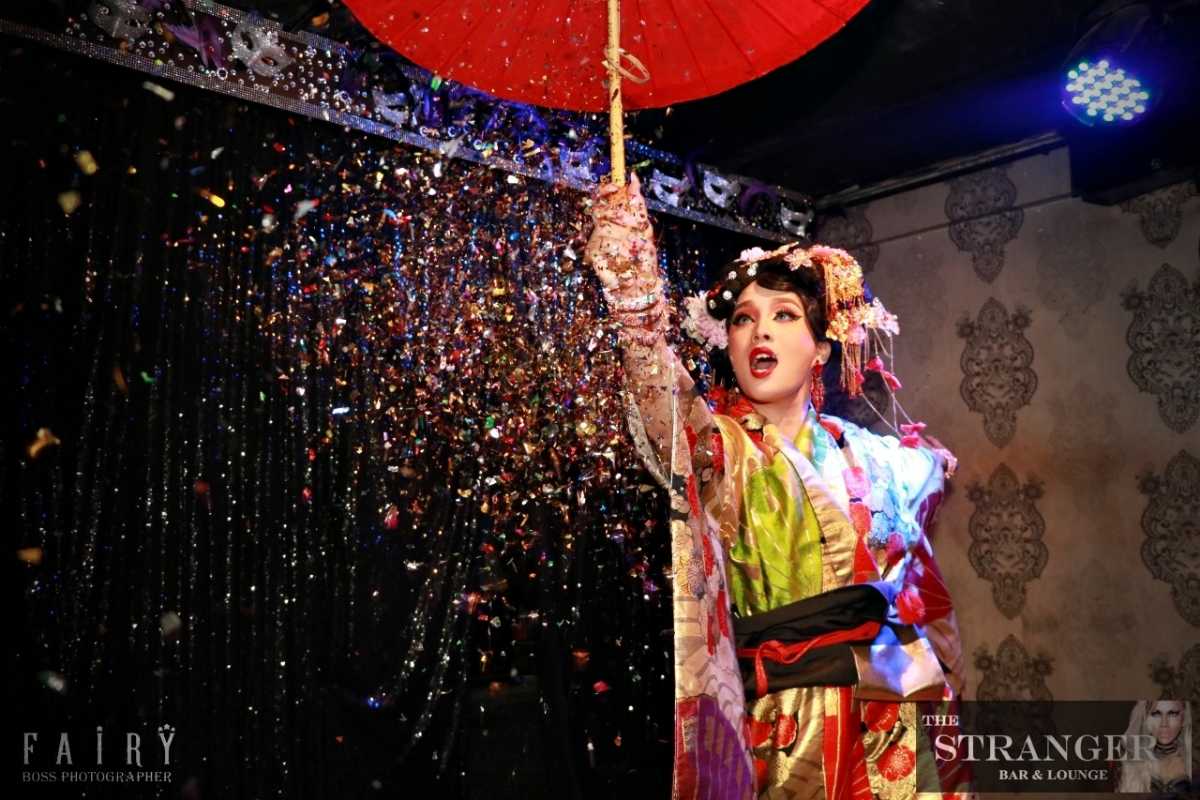 The Stranger is the newest entry to Bangkok's gay night scene. With gold and glittery walls and black and silver background, Stranger packs an unforgettable night full of life. The bar is best known for hosting themed parties and quirky drink names like Golden Shower and Sperm Shot. They also several promotional offers running on a daily basis. So check out the offers before buying drinks. You never know you might get a Grey Goose for as low as THB100.
Address: Silom Soi 4. BTS Sala Daeng/MRT Silom
Timings: 5:30 PM to 2:00 AM
Average Cost: Free entry, drinks start at THB 140
6. Fake Club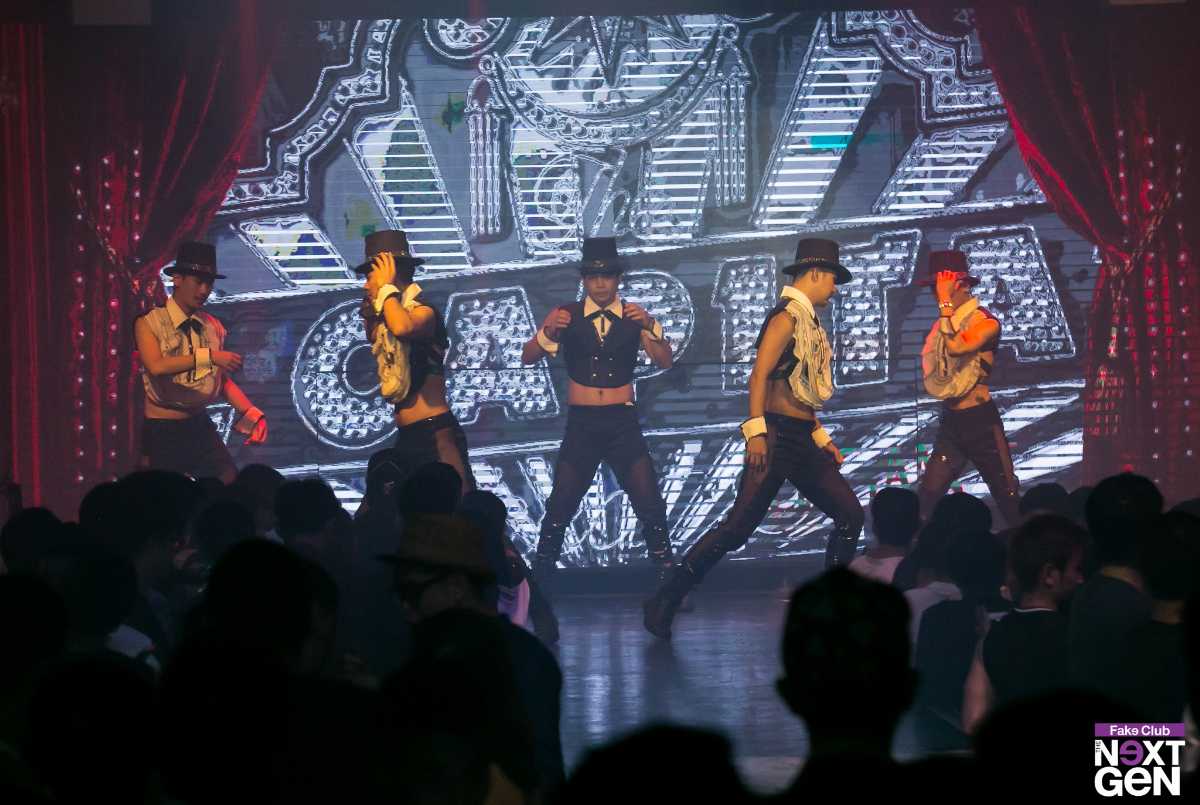 Fake club is as real as a gay club can be. Although this legendary club was shut down, it didn't take much time to make a comeback recently. Neon trippy lights, spacious dance floors, and music so loud it could make your ears numb. Fake Club checks off everything required in a good gay bar in Bangkok. The club also hosts live house bands, gigs, and the model shows time and again, one-off gigs. Special performances by local artists is a common sight here.
Address: 222/32 Ratchadaphisek Road
Timings: 9:00 AM to 2:00 PM
Average Cost: THB 1000 for two persons
7. The Expresso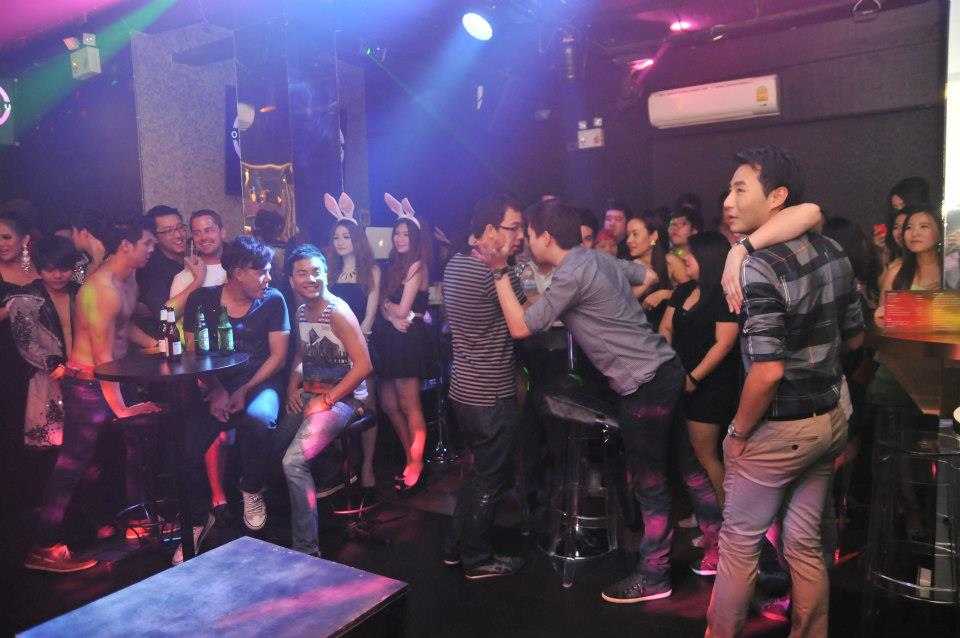 Placed just opposite the legendary DJ Station, The Expresso is more of an unwinding place than a party place. Unlike other clubs who play EDM and pop music the whole night, this club offers soothing music to give your night a more mellow vibe. True to its name, The Expresso gives you a shot of energy and rejuvenation required to dance all night long. The club is best visited when the crowd is less as the tables are not moved to make space for people to shake a leg.
Address: Silom Soi 2, opposite of DJ Station
Timings: 10:00 PM to 2:00 AM
Average Cost: THB 850 for two persons
8. Jupiter 2018 Men Club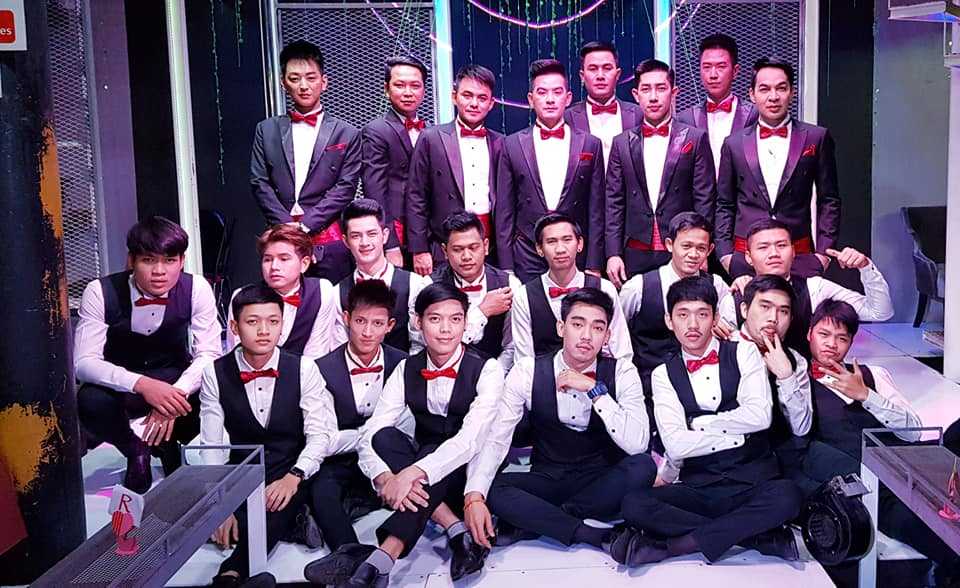 For those who aren't aware, Jupiter 2018 is a reincarnation of Jupiter 2002 and this gay bar in Bangkok remains widely popular just like its former self. Initially a club, the place is now renovated to be a go-go bar. The bar is known for its vibrant lights, model shows, and performances which usually start around 9:00 PM. The drinks here are towards the costlier side but its worth it.
Address: Silom Soi 4, Suriyawong
Timings: 8:30 PM to 1:00 AM
Average Cost: Drinks start at THB 250
9. Bas Bar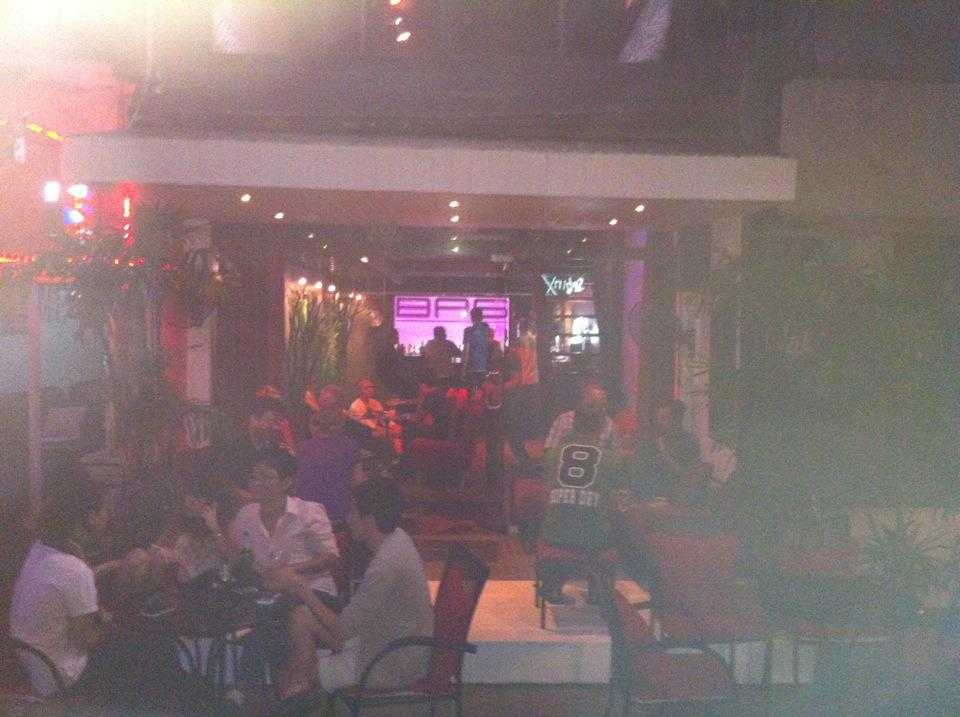 Looking for a place to have a quiet rendezvous with your partner? Head over to Bas Bar for its ever friendly staff and laidback consoling vibe. Spend an evening with your loved one with soothing music playing in the background and no one around to judge or disturb you. Order anything from their menu containing an array of dishes and couple it with their fabulous collection of wine.
Address: Silom Soi 4. BTS Sala Daeng/MRT Silom
Timings: 9:00 PM to 2:00 PM
Average Cost: THB 700 for two persons
10. Tawan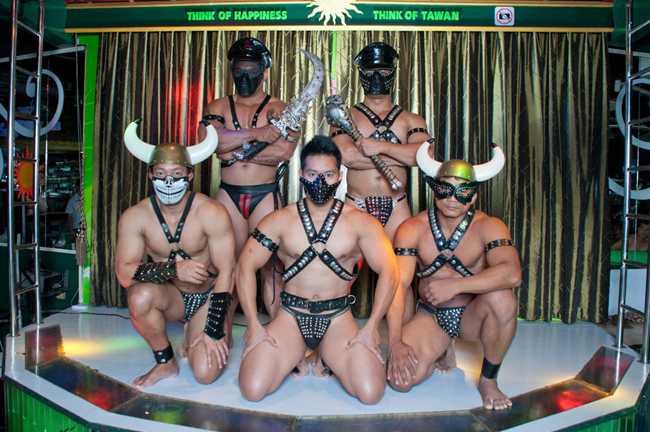 First opened in 1987, Tawan is a veteran amongst Gay Bars in Bangkok. Since its commencement, this go-go bar has wooed men-lovers from all across the city. Because of its regular customers, for many, it has become a hub. Tawan is like Central Perk of the hit TV show Friends but for gays (sorry straight people). The bar is said to host the best performances and themed nights in the whole of Bangkok. The best thing to do here is to order a drink, sit back and relax and enjoy the show.
Address: 2/2 Soi Thantawan, Surawong Road. BTS Sala Daeng/MRT Silom
Timings: 8:00 PM to 1:00 AM
Average Cost: THB 2000 for two persons
11. Cabbages & Condoms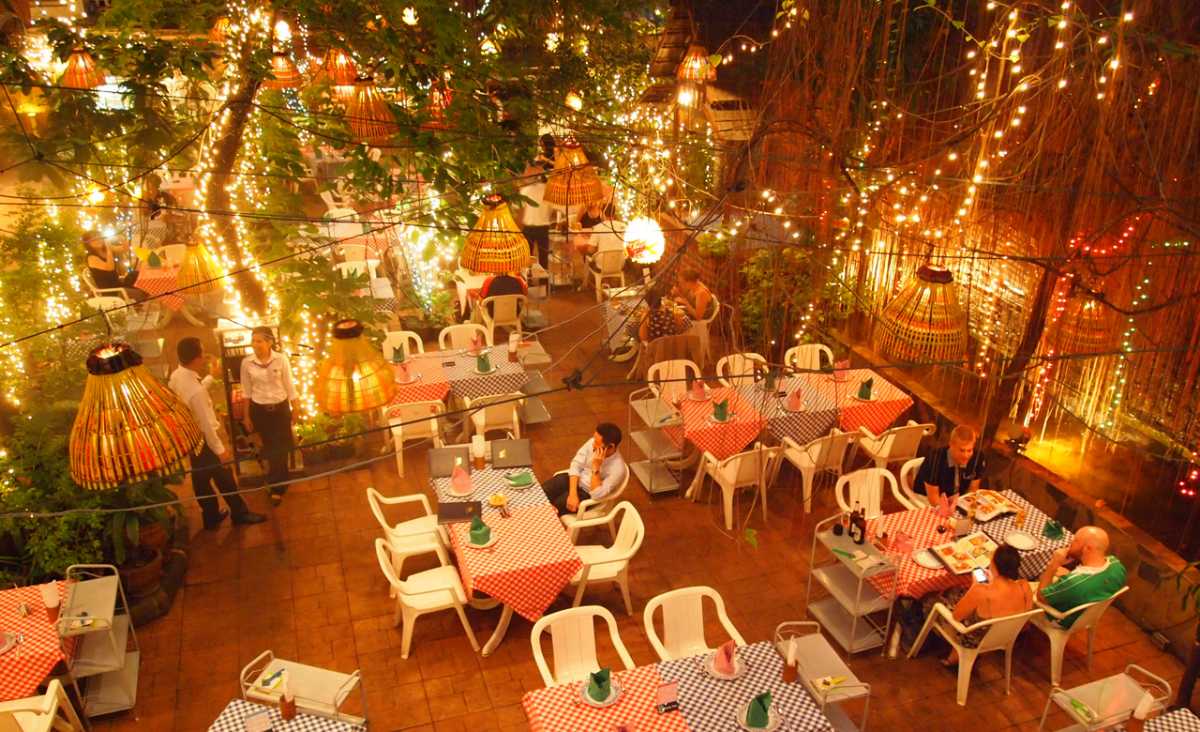 One of the most quirkiest restaurants in town, Cabbages & Condoms is a progressive restaurant that aims its profits at social progress in the field of health care education, sexuality, rural development and so on. With the capacity to seat almost 400 diners at a time, Cabbages and Condoms evolved from a small village diner to a chain business after it gained popularity for its special Thai dishes and secular ideas - it also sells t-shirts, condoms, oral contraceptives and so on to promote safe sex. 
Address: 10 Sukhumvit Soi 12, Klongtoey, Bangkok 10110
Timings:  11:00 AM - 11:00 PM
It's 2018, and gay pride is in the air. So get out of the closet to experience the pride and head over to any of these gay bars in Bangkok to have the time of your life in Bangkok.