Bangkok
, the capital of
Thailand
, has become one of the most loved city of Asia with its beautiful landscape and its beautiful cultural influences. If you're looking for ways to explore Bangkok, then what could be better than exploring it all by yourself through renting a bike? Bike rentals are standard throughout Bangkok and are relatively cheaper means of travel. Here is everything that you need to know about bike rentals in Bangkok:
Costs of Renting a Bike in Bangkok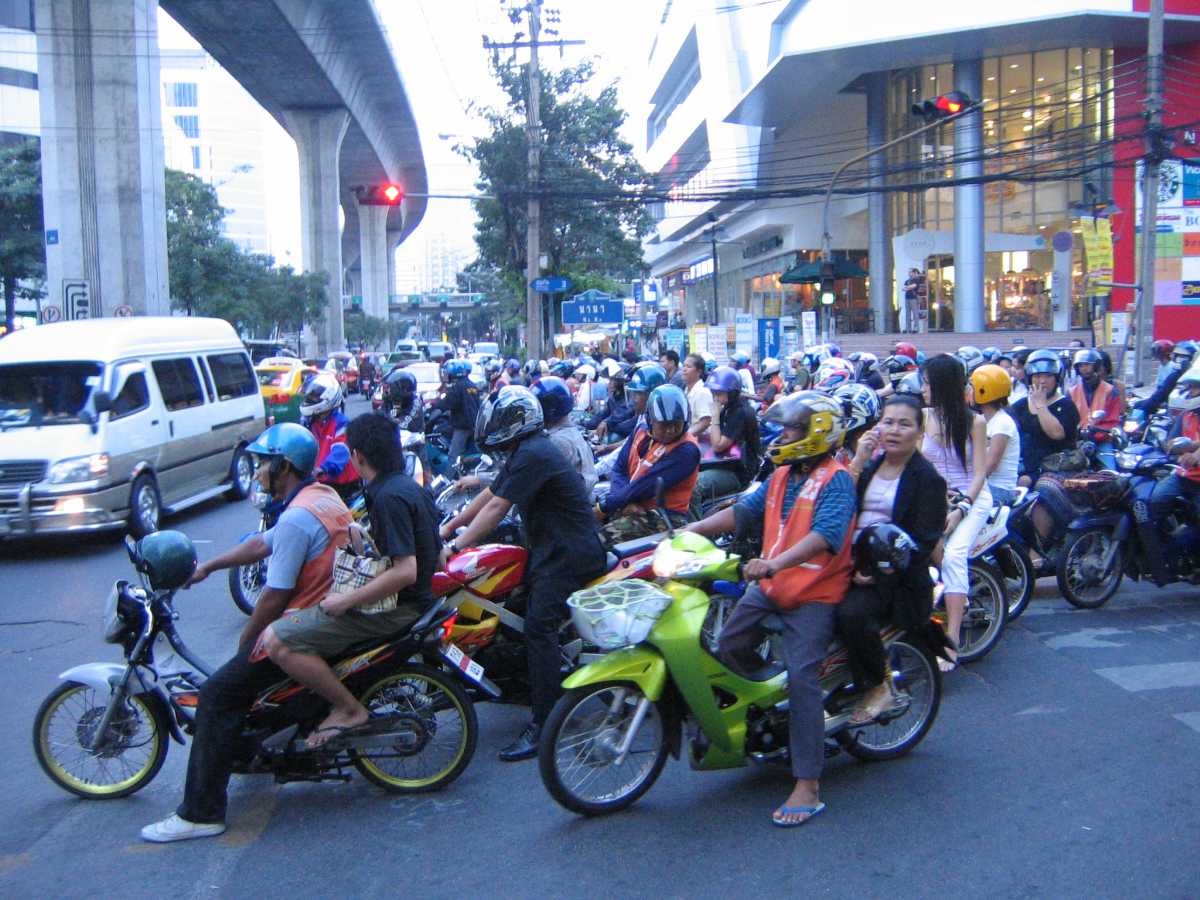 Renting bikes in Bangkok is much more economical than other means of travel in the city. The bikes can be rented on a 24-hour basis, weekly and even monthly. The rent varies depending upon the duration since most rentals provide discounts on renting for more extended periods. The rates can fluctuate depending upon the kind of bike chosen on rent, term and the tourist season, i.e. if in high demand, the rents may increase. The security deposit amount can vary from one bike rental to others.
Approx. Price Range: THB 150to THB 450 (USD 5 to USD 15)
Security Deposit: THB 4000
Documents While Renting a Bike in Bangkok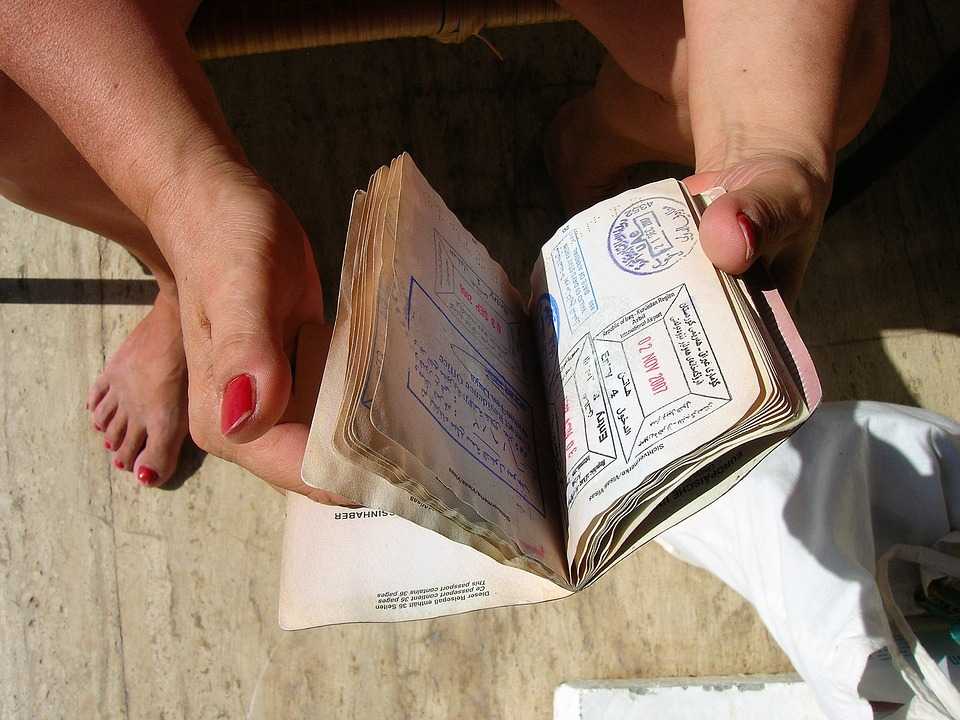 1. Passport
2. Hotel booking details
3. Visa details 
4. Driver's license is a pre-requisite to ride a bike in Bangkok.
Driver's license from your home country would also be acceptable for riding a bike in Bangkok. Most bike rentals don't ask for a license, but it should be with you for your safety, to avoid being caught by police.
The Procedure for Renting a Bike in Bangkok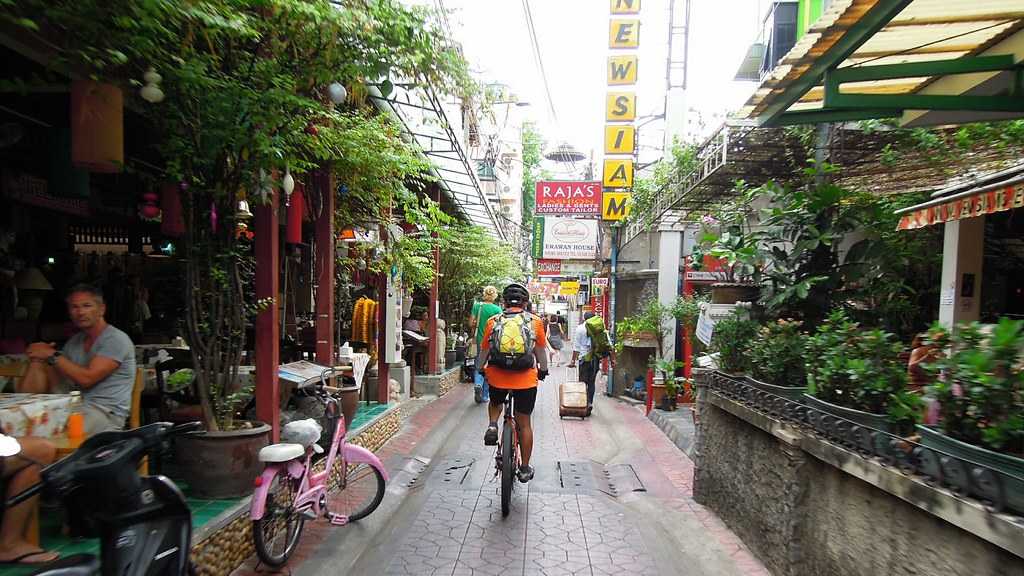 Whenever you reach a bike rental, it is crucial to decide the rent and choose the bike according to your choice.
It is recommended to check the bike primarily for scratches and dents. In case you find any of such scratches or dents, then inform the company immediately and refrain from renting that bike.  
Carefully inspect the fuel metre and get it re-filled immediately if the fuel levels are low.
Good bike rental companies provide for a well-written contract; hence, you should keep a hard copy of the same with you.
Along with this, bike rental may ask from you your passport photocopy apart from the deposit amount.
Keep a check of the drop-off date and timings before leaving.
Insurance Coverage for Renting a Bike in Bangkok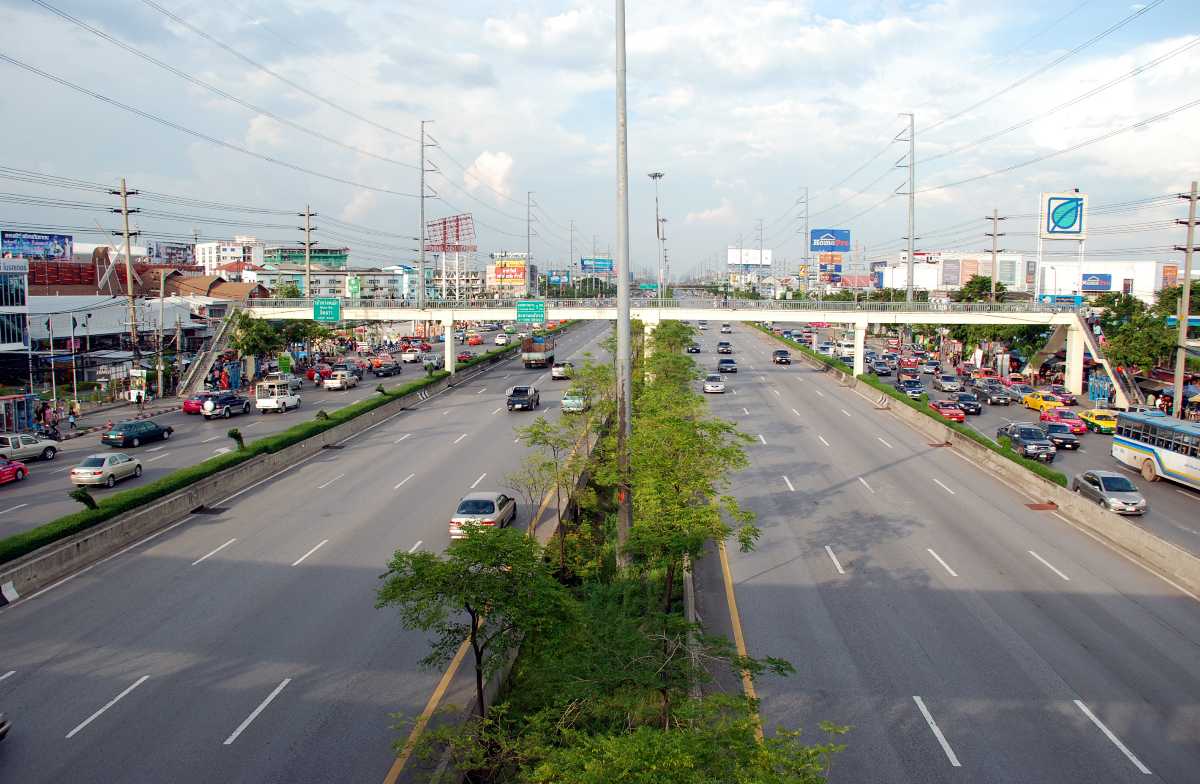 If you're renting from local bike rentals then the chances are high that they won't provide you with any insurance coverage. Hence, it is highly recommended to either have personal travel insurance or rent from registered bike rental companies. Good bike rental companies often provide for well-insured motorbikes. In case of accidents, insured bikes if damaged, get compensated. In some cases, the person driving gets hurt then compensation to the injured is also provided via the insurance. All this can vary across bike rentals. Hence, these must be discussed in detail with the bike rental at the time of formulation of the contract. Apart from that, it is always safe to have your travel insurance in cases of emergency.
Bike Rental Inclusions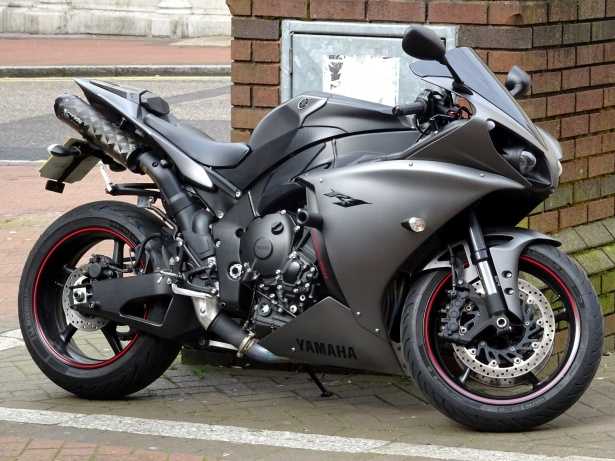 1. Most bikes are in well-condition with comfortable seat covers, glasses, head-lights etc.
2. Some bikes also come with GPS navigation, that is of great help to the tourists while travelling throughout the city.
3. Bikes range from scooter type to fully automatic bikes.
It is suggested to thoroughly scrutinise the bike before renting it out. In cases of accidents or theft, inform the rental company immediately.
Recovery Policies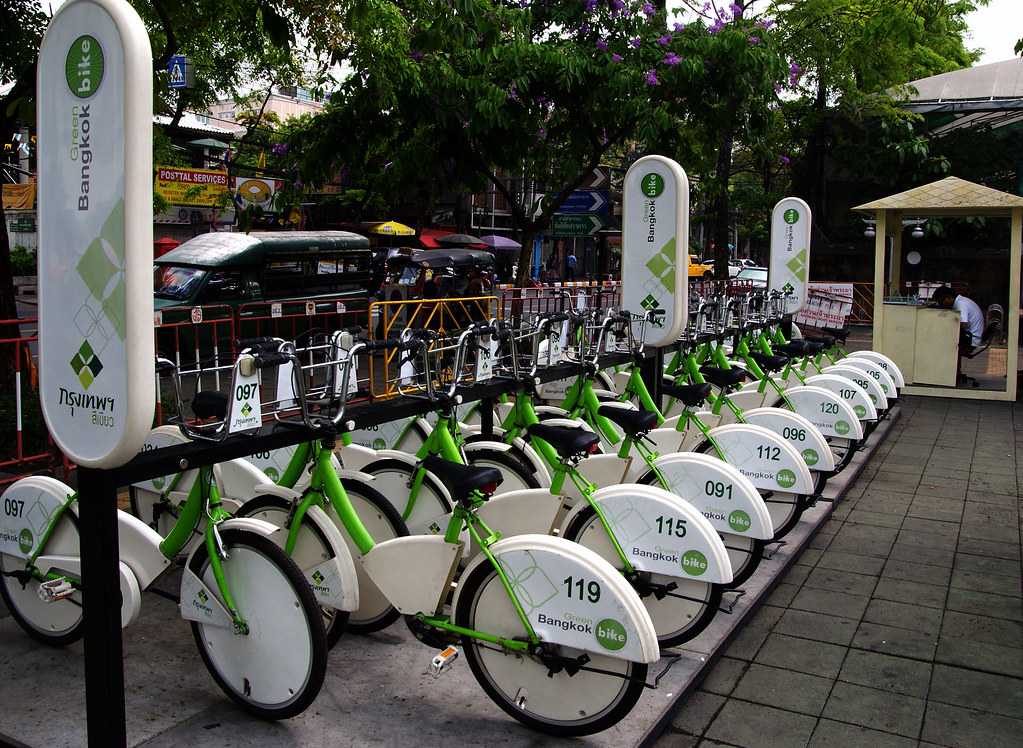 It is essential to return the bike to your rental on time, as any delays in returning will lead to extra charges from the rent.
Most rentals check the bike at the time of dropping-off for potential damages.
If they find any damages to the bike, then they refund it from the customer.
So, one should handle the bike with care.
In case of an accident, don't hide it from the rental company as they may try to loot you with extra money.
It is not vital to re-fill the fuel tank at the time of returning the bike.
Types of Bikes on Rent in Bangkok
Tourists have a varied choice of bikes. Bikes like Yamaha Filano 115cc, Honda Scoopy 110cc, Honda Click 125cc, Yamaha Grand Filano 125cc, Yamaha Aerox ABS 155cc, Yamaha NMAX ABS 155cc, Honda Forza 300, Yamaha Spark, Honda CB500X, Honda CB500F, Kawasaki Z300, Kawasaki Z250 etc. are available to rent.
Bike Rental Companies in Bangkok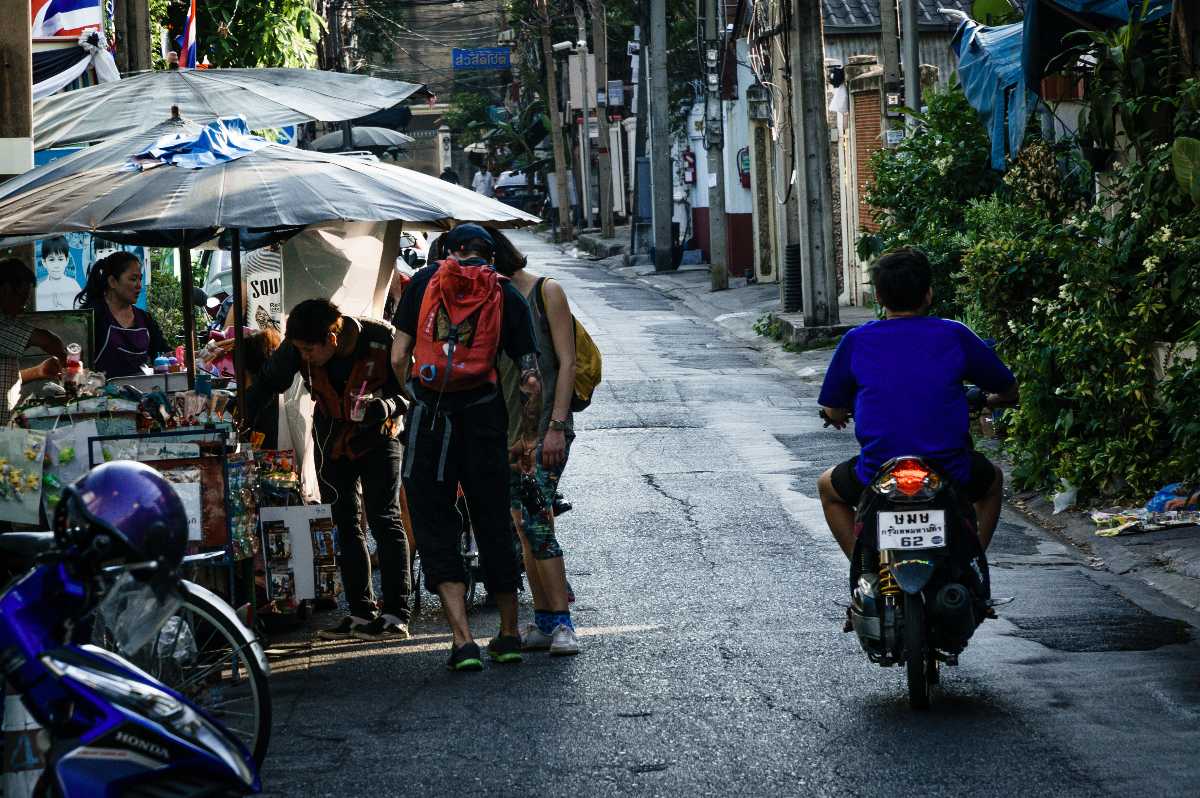 1. Emma Motorbike and Scooter Rental
Address: Lat Phrao Wang Hin 87 Alley, Lat Phrao.  
Contact: +66878376708
2. Rent a Scooter
Address: Sukhumvit 26 Road, 39/4 Soi Atthakrawi 1, Khwang, Khlong Tan, Ket Khlong toei.
Contact: +66905423035
3. BSR Bike Shop-Scooter and Motorbike rental shop
Address: Soi Phumichit, 4 Phra Khanong, Khong Toei.
Contact: +66850550247
4. Big Bike Rental Bangkok
Address: 938, Dan Samrong 60, Sukhumvit 113, Samut Prakan Nuar, Mueang Samut Prakan.
Contact: +66812740907
Tips and Advice While Renting a Bike in Bangkok
Carefully inspect the bike before taking it on rent. In cases of scratches, dents, missing side-view glasses, torn seat covers, avoid renting that bike
Check the gas/fuel level. Most often bikes given out on rent have an empty fuel tank. Get it re-filled immediately at any nearby fuel station.
The rental contract is of extreme importance. Hence, go through every clause and all the terms and conditions of the agreement before signing it. Keep a copy of the contract for safety point of view.
Drive carefully and avoid being caught in situations like that of an accident. Wear helmets all the time, don't rash drive and most importantly, don't drink and drive.
Driving on the roads of Bangkok can be cumbersome, because of heavy traffic. Hence, be cautious at all times. Choose an appropriate bike according to where you want to travel. If travelling distant places, go for sturdy or heavy engine bikes.
Never give your original passport to the rental along with your deposit. Always prefer giving out the photocopy of your passport instead of your original passport.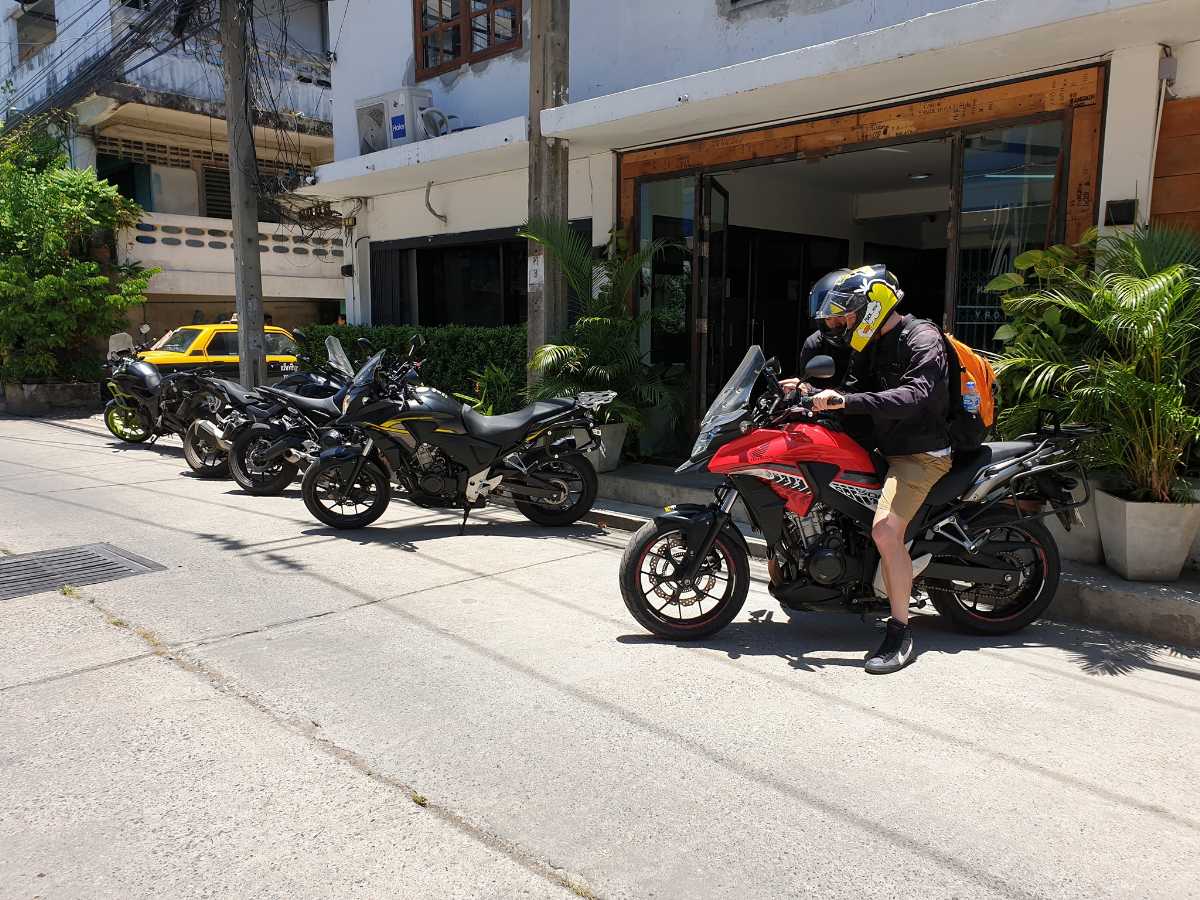 Exploring Bangkok on your own can be an exhilarating experience! Unleash an adventure and rent bikes for the rescue. Not only these bikes are cheaper, but at the same time, you will have an experience of your life while riding a bike through the beautiful streets of the city.