Packing for a vacation can be quite a cumbersome task. The mantra is simple: pack cool and comfy clothes! This tip is useful, especially when you're travelling to a city like
Bangkok
. Although what to wear in Bangkok can sometimes be a confusing question, but stop fretting about it already! Because we are here to guide you all about it. Read on to know about everything you need to pack for your trip to Bangkok!
Things to know before you start packing for your trip to Bangkok
1. Best Fabric to Wear in Bangkok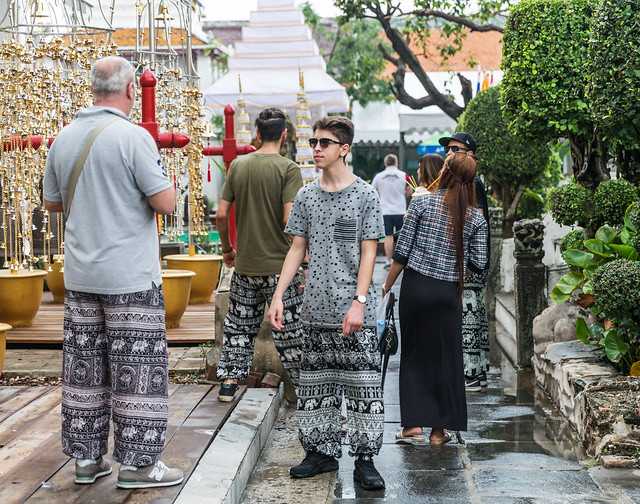 The temperature in Bangkok hovers somewhere around 30 degree Celsius, which is quite high and you can end up in nasty sweat puddles unless you wear the right of fabric. The best type of cloth you should wear in Bangkok are:
Linen- There's nothing better and more comfortable than Linen. You should pack at least one linen dress, and there is a high chance you might spend your entire trip in that one dress, because of the high level of comfort.
Rayon and light cotton- Though not as comfortable as linens, but rayon clothes so provide some respite from the heat.
Wicking fabrics- Bangkok being the kind of country it is, being drowned in sweat puddles isn't something uncommon. So, wicking fabrics, the kind that draws moisture away from the body, is quite the go-to for a comfortable stay in Bangkok.
Skin protecting fabric- The soaring Bangkok sun can be harmful to the skin sometimes. It is always better to wear fully covered clothes, or else go for UPF or Ultraviolet Protection Factor clothing.
Polyester or Nylon- These are your saviours for the rainy seasons. These fabrics dry quickly and hence, can save a lot of time!
2. Preferred Shoes to Wear in Bangkok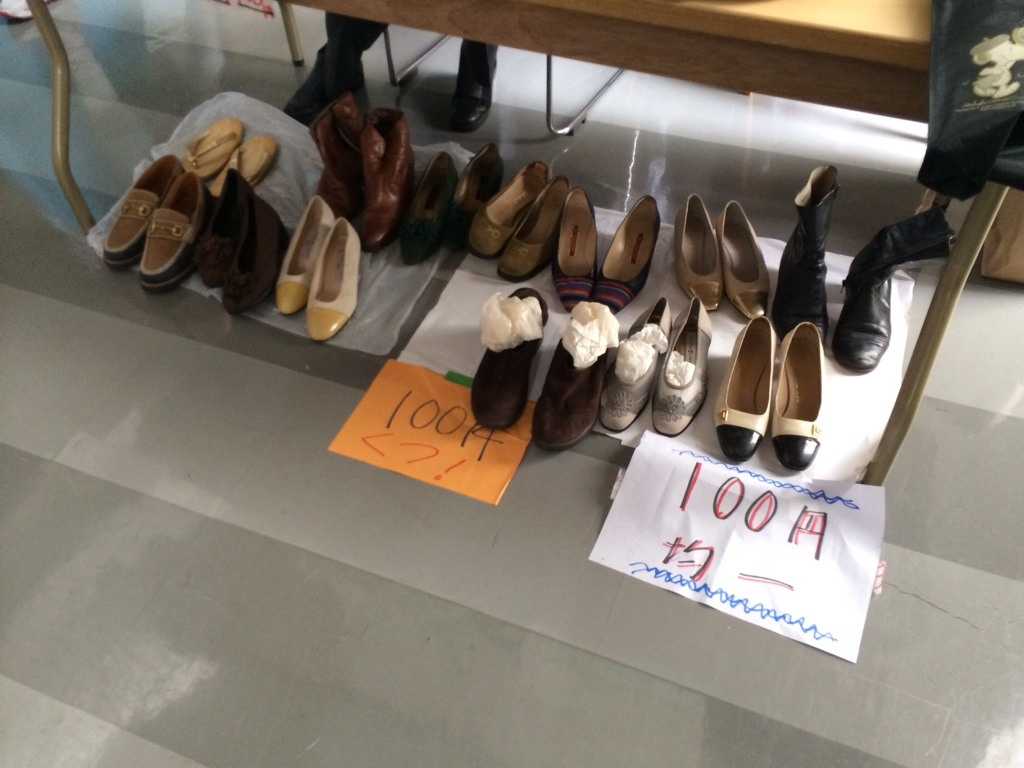 Flip flops- Flip flops are an ideal solution for tourists in Bangkok. Thailand follows a 'shoes-off' culture in many tourist spots, so flip flops are the most convenient type of shoes in Bangkok, but it is essential that you choose a dependable brand to ensure that you do not have any foot problem during your vacation.
Slip-on shoes- For those with an uncertain itinerary, slip-ons should be your go to! You never know when you might end up in a 'shoes-off' place like a temple or go out for a casual stroll around the city. In such a situation, slip ons are just perfect!
Sports shoes- If you're into adventures and are hoping to explore the stunning exteriors of Bangkok, a pair of comfortable sneakers or hiking shoes is an absolute must.
Fancy shoes- If you are a party animal, Bangkok is the ultimate place to be, and in that case, you do need to carry a pair of fancy shoes. For women, a nice pair of heels and for men, a classy pair of boat shoes will do the job!
Shoes for the Monsoons- If you are visiting Bangkok during the rainy season, make sure you get a pair of anti-skid rubber shoes. Crocs shoes are mostly made of rubber and have a good grip. They are incredibly comfortable and are perfect for the rainy season in Bangkok.
3. Accessories to Carry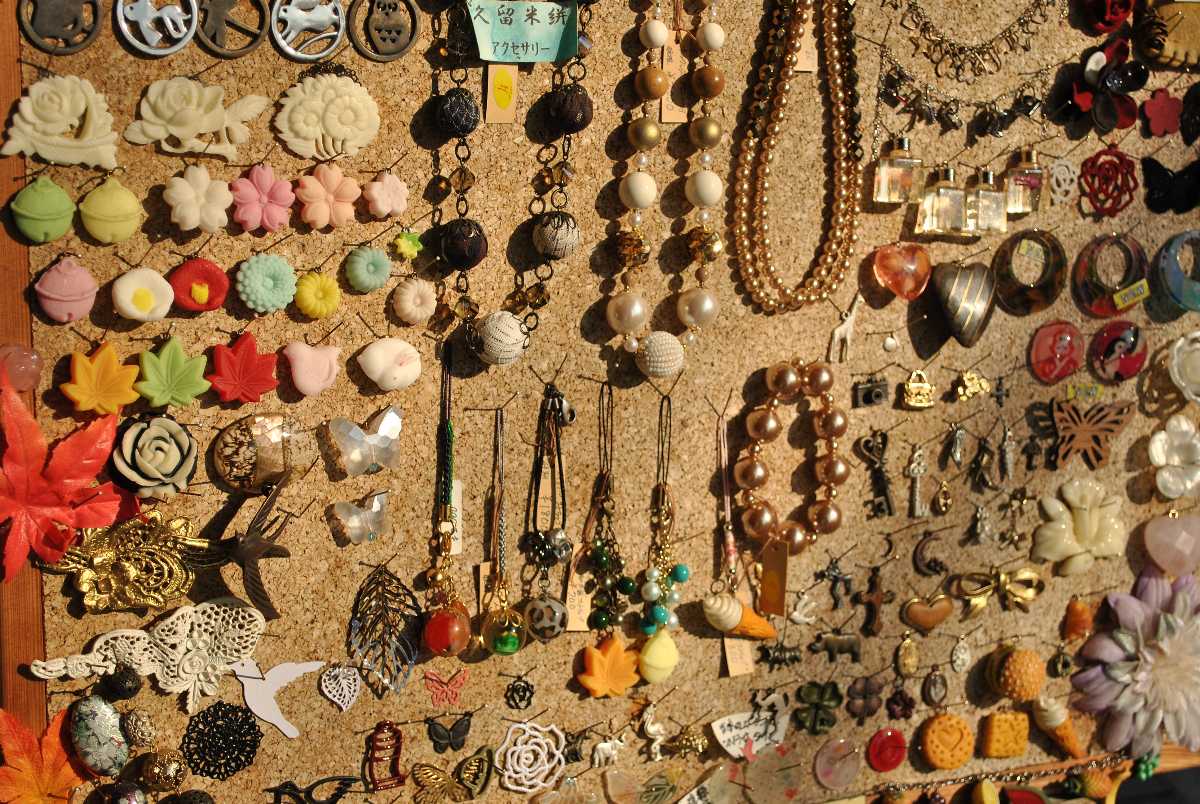 Hats- The sun is crazy in Bangkok! If you're planning to explore the city on foot, a huge hat that covers your face from the sun is an absolute must. A hat also makes for an excellent accessory for all the aesthetic pictures you need for your Instagram you know! If not a hat, you can also go for a good cap.
Cross body bags- When you're visiting nearby spots, you don't feel the need to carry a backpack sometimes. A cross-body zipper sling bag comes in handy in such situations. But make sure it has a zipper because Bangkok is prone to pickpocketing, especially in crowded tourist areas.
Backpacks- If you plan on going for a day-long trip or an excursion around the city, you need to pack a lot of stuff. In such a situation, cross body bags will not be of much use so you should get a good sturdy backpack with a lot of compartments to make your day easier.
Sunscreen- With Bangkok's sun, soaring right above you, you will feel the need to protect yourself from harmful UV rays, which is when an excellent high defence SPF sunscreen comes in handy.
Sunglasses-While sunglasses act as a great fashion accessory; they also protect your delicate eyes from harmful UV rays of the sun. Choose a nice pair of sunglasses which will save your eyes as well as make you look stylish at the same time.
Jewellery- A little junk jewellery like bracelets, anklets, necklaces, rings and body chains can spice up your look completely! Even if you forget to pack them, you can quickly get them in the local markets.
Raincoats- Even during the non-rainy seasons, there is always a chance of sudden rainfall in Bangkok. So make sure to carry a quality zipper raincoat to keep yourself dry.
Conservative and Orthodox Attires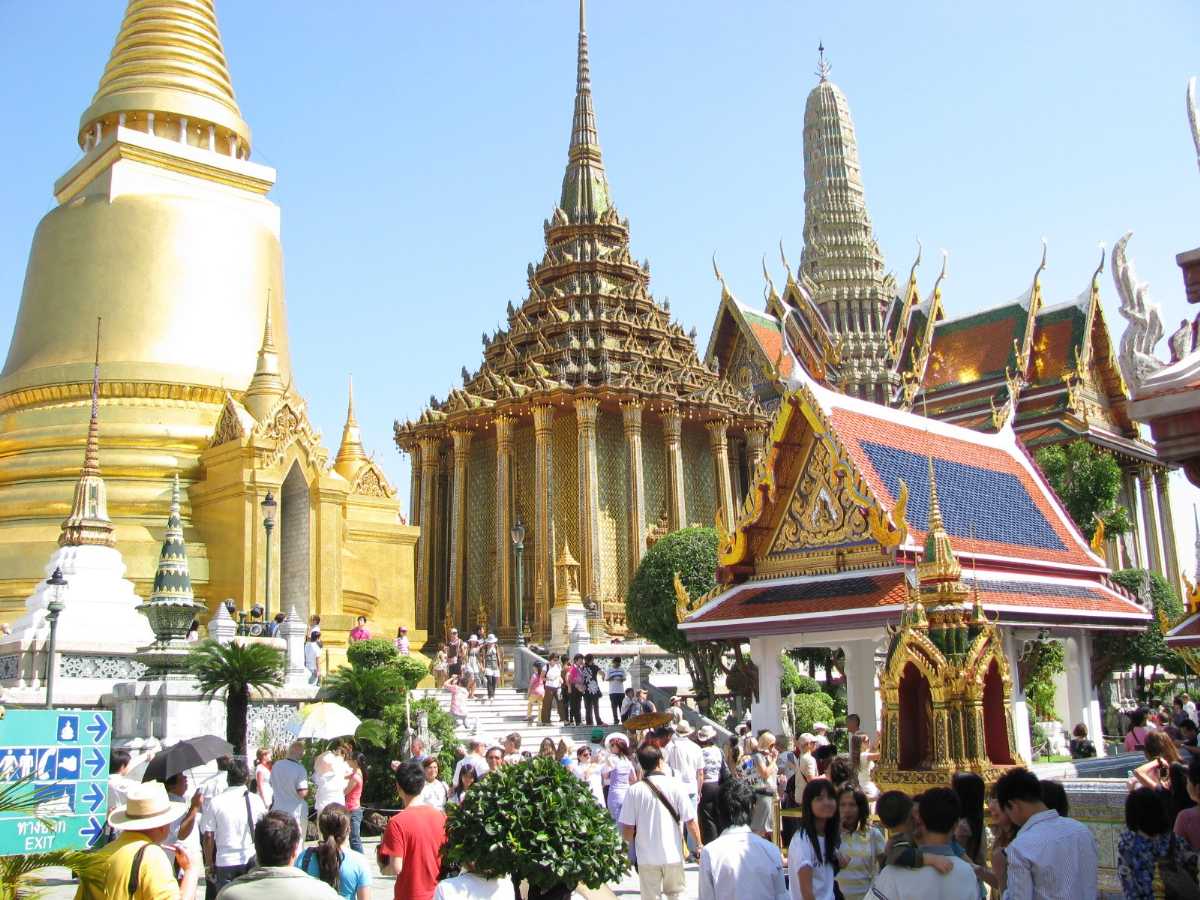 If you plan on visiting the numerous temples in Bangkok, be very particular about what you choose to wear. Off-shoulders, crop tops, mini-skirts, shorts are an absolute no-no. Choose an attire that covers you up entirely.
What to wear: Women
A fully covered top or a top which covers your shoulders at least
Long skirts or sarong skirts
Maxi dress with shoulders covered
Harem pants or fully covered loose pants
What to wear: Men
Buttoned t-shirts
Trousers
Capris
Accessories to wear:
Temples in Bangkok are mostly a 'shoes-off' area. Flip flops or slip-on sandals are best for this purpose, both for men and women.
You are allowed to wear your hat and sunglasses to temples. You can also use a scarf to cover up your head.
What not to wear:
Girls should never opt for revealing clothes when visiting temples. You should avoid off-shoulder tops, sleeveless tops and tank tops.
You might be denied entry if you go to a temple wearing a short dress or a mini skirt.
For men, if you plan on wearing shorts, then go for the long ones like capris. If your pants are above knee-length, then you will be denied entry.
Avoid wearing sports shoes with laces to the temples. Tying and untying laces frequently can be a cumbersome task.
On Perfect Sunny Days at the Beach
Beaches are a place to relax and enjoy the cool breeze. Bangkok is not very strict with beach attires. You can go for any swimwear or swimsuit; it is totally up to you whether you want to wear a fully covered one to protect your skin from the heat or you want to go for a two-piece to get a good suntan; however, it is advisable that you opt for a reasonably modest one.
What to wear: Women
Bikinis
Shorts and crop top
Cover up shrugs
Sarongs
Kimonos
What to wear: Men
Shorts
Tank tops, t-shirts or singlets
Swimming trunks
Accessories to wear:
Flip flops are the best for beaches! You can open it anywhere and hit the waters; it is completely hassled free. Or if you want to go for sandals, go for sequined sandals for maximum comfort.
You can also put on a few beach accessories like anklets, foot chains, thigh chains or a light junk necklace to match with your attire, only if you plan to spend the day sunbathing and not get into the waters.
Always wear sunscreen and do not forget to carry your hat and sunglasses.
What not to wear:
Never go naked on the beach. Always wear your bikini top because, in Bangkok, roaming around topless is no less than a taboo. It is not illegal, but you won't be welcomed politely by the locals.
Avoid wearing bikinis on the roads. It is meant only for the beach. If you have no other option, then cover up with a shrug.
Don't wear fabrics like nylon and acrylic to the beach. It will only make you feel uncomfortable in the hot sunny weather.
Avoid dark colours like black, when you decide to spend the entire day relaxing on the beach. Dark colours absorb a lot of heat, which can make you feel quite uncomfortable.
For a Casual Stroll Around the City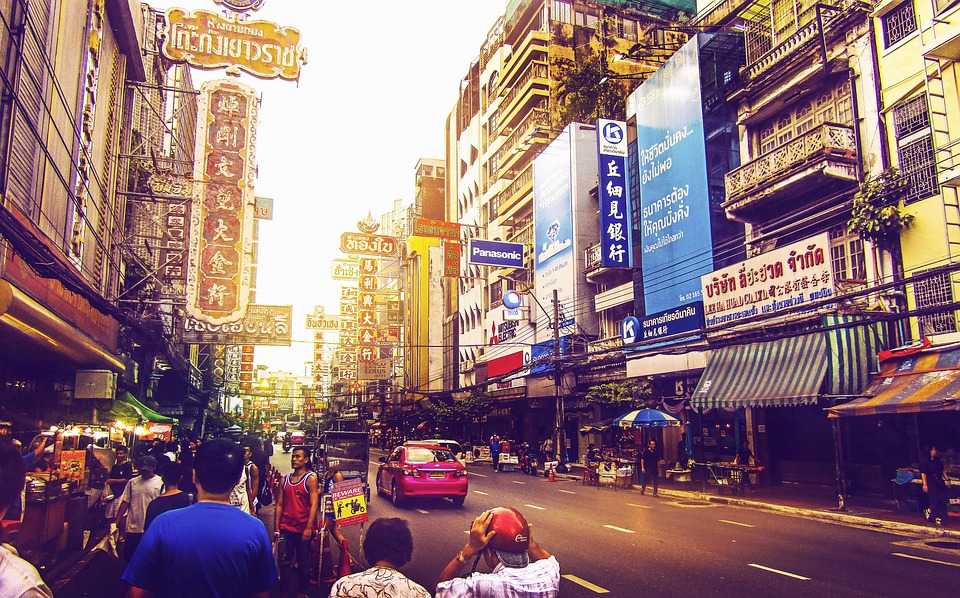 For a casual stroll, there is no fixed attire, but all you need to keep in mind is that your dress should be 'appropriate'. What 'appropriate' means in Bangkok is that your dress should not be too revealing. Other than that, you can wear whatever makes you feel comfortable.
What to wear: Women
Tank tops, crop tops, t-shirts
Shorts, skirts, harem pants, jeans
Sundress
What to wear: Men
T-shirts, liner shirts (best!)
Trousers, track pants or jeans
Capris, Bermuda shorts or cargo pants.
Accessories to wear:
You can opt for whichever type of shoes you feel comfortable in. It can be flip-flops, sandals, or even sneakers for that matter.
Hats and sunglasses are a must when the heat is scorching.
Carry your cross body bag and put all your essentials in it while travelling.
For a Night Out
Bangkok is quite a happening place for all the party animals, and the parties here are quite fancy. The light clothes that you wear for all the touristy areas during the day might not be suitable if you want to hit a few of the renowned pubs and bars in the city. This is where you will need your fancy LBD (little black dress) with your favourite matching high heels, and as for all the dashing men out there, you can opt for a smart shirt and trousers with matching closed-toe shoes.
Things to Remember While Packing for Your Bangkok Trip
1.Pack lots of light coloured clothes in shades of white, peach, light blue etc. Light colours are good heat reflectors whereas dark colours like black are absorbers of heat.
2. Choose a bright flip flop so that it is easily identifiable in public places like temples, where you need to take off your shoes outside the temples.
3. Remember to carry a cross body bag big enough to at least fit in your documents because no matter where you travel in Bangkok, as a tourist, you will always need to carry your identification documents.
4. One important thing to keep in mind is that get a zipper bag always! Bags without zips have a higher chance of getting pick pocketed in Bangkok.
5. Shoes are supposed to be an integral part of your travel plans, so make sure you pack more than one pair of comfy shoes.
Yes, deciding on the type of clothes and accessories to pack for your trip to Bangkok can be quite exhausting, but with this guide, you are good to go! Just make sure you keep every point in mind while packing, and then all you have to do is take your flight to Bangkok and enjoy!