Travelling comes with a lot of adventure and excitement. Without a doubt, food is the best part about any vacation! Going to a new country like Thailand and trying their own specialities and delicacies, which you have never tasted before, is one hell of an experience. But not everyone gets easily accustomed with a foreign taste and it is no wonder Indian restaurants in Bangkok thrive. Our food comprises of different kinds of spices and it becomes difficult to get our tongues acquainted with vapid taste, which most of the foreign dishes have. So, although we want to try a new country's food, we often end up craving our classic flavours of butter masala, tikka and tandoor, hunting for Indian restaurants to satisfy those taste buds.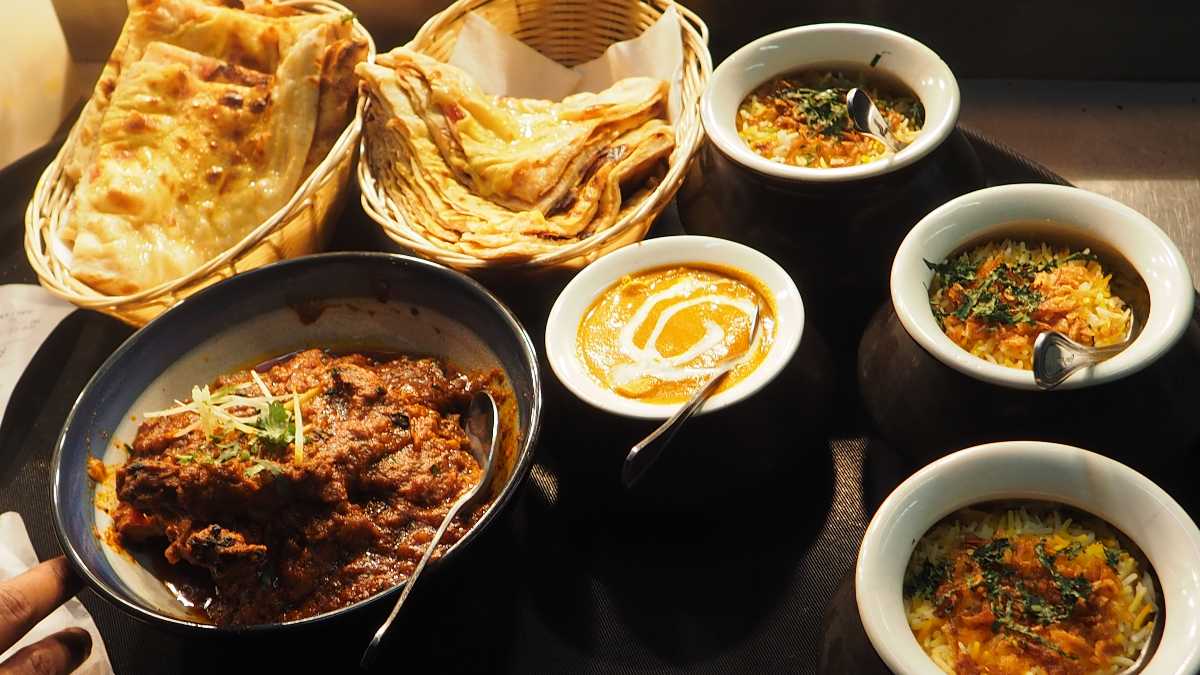 If you are planning to visit
Bangkok
in the near future, and this problem is getting on your nerves, then here is a list of Indian restaurants in Bangkok, to save your tummy from those hunger pangs:
1. Amritsr
Price for Two:
 THB 600
Address:
Soi 22, Sukhumvit Road, Bangkok,
Thailand
Contact Number:
+66 20 662122 / +66 830 099 719
Hours:
11:00 AM - 3:00 AM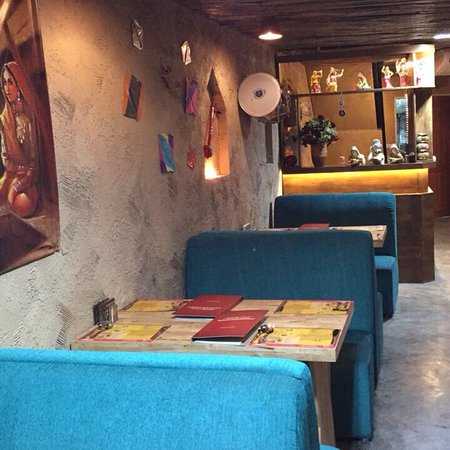 If you are craving for butter-full naans with Dal Makhani, or for kulchaas and Chhole, with a glass of lassi, then Amritsr Restaurant is the way to go. Offering delicious North-Indian food to its customers, the interior of the restaurant has been designed in traditional Indian style. The menu ranges from soups to starters to main course and dessert. The speciality of this Indian restaurant in Bangkok is its delicious kulchaa, so while you are here, do not forget to try it.
2. Indus Restaurant
Price for Two:
THB 1150
Address:
71, Sukhumvit Soi 26, Klong Toey, Bangkok 10110, Thailand
Contact Number:
+66 (0)2 258 4900
Hours:

Monday - Friday: 11:30 AM - 2:30 PM, 6:00 PM - 10:30 PM,
Saturday - Sunday: 11:30 AM - 2:45 PM, 6:00 PM - 10:30 PM
Serving Mughlai cuisine in its finest form, Indus Restaurant is a high-class Indian restaurant in Bangkok. Having a royal interior, the rich ambience of this place complements the exquisite nature of the food that is being served here. There is a dining area, a large bar, a tropical garden with alfresco seating, as well as a private dining room. Various curries, kebabs, shorba etc fill the mouth with delight and satisfaction. Kebab-e-malai is a must-try dish here.
3. Tamil Nadu Restaurant
Price for Two:
 THB 250
Address:
5/1, Silom Soi 11, Bangkok, Thailand
Phone Number:
+66 2 235 6336
Hours:
 10:00 AM - 10:00 PM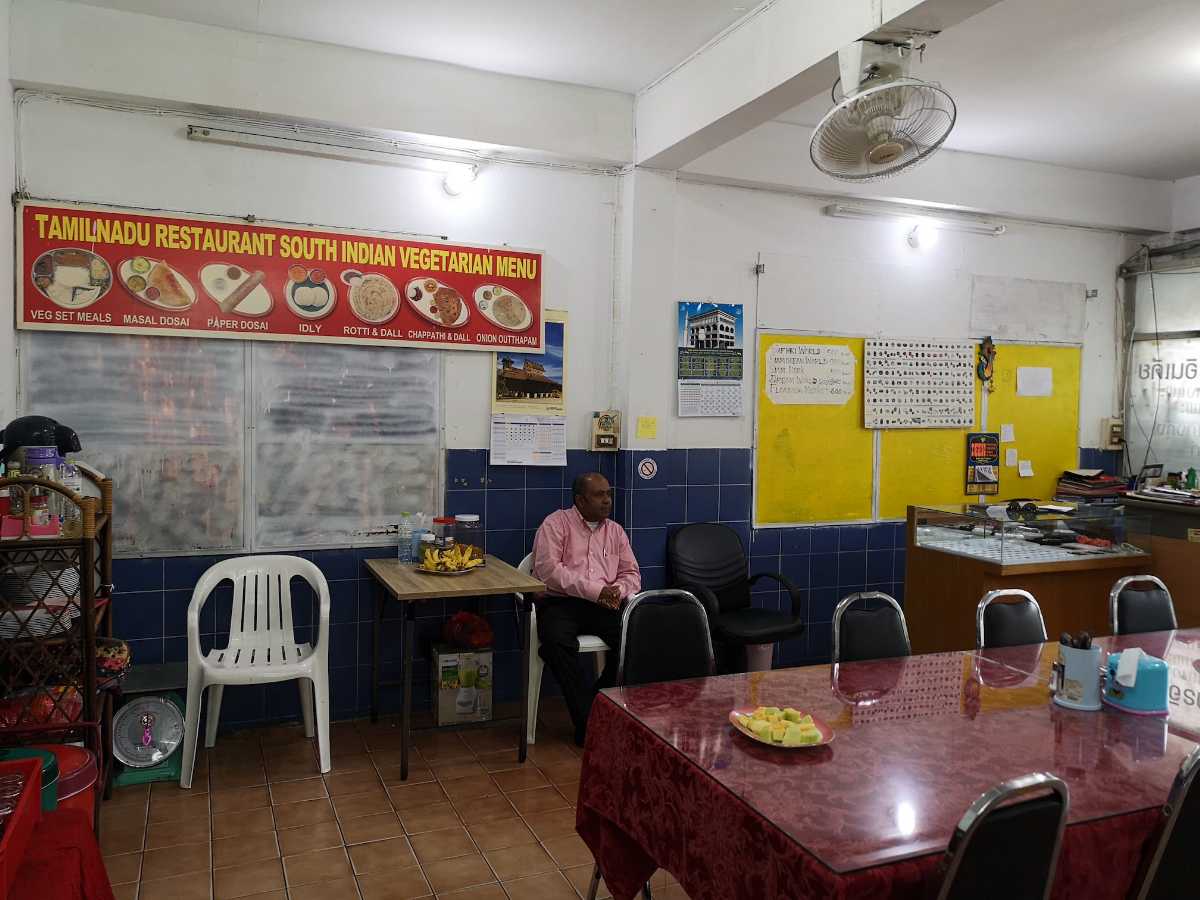 The taste of dosa and warmth of uttapam is more than enough to give the ultimate feeling of satisfaction to any Indian. When we do not want to eat anything heavy, yet crave for something homelike, that is when Tamil Nadu Restaurant comes to the rescue. An excellent South Indian restaurant in Bangkok, you can get amazing South Indian food here along with a variety of chicken, mutton and fish, the ambience of this restaurant is not so fancy, and that is probably what makes it feel so much like home. Without having any fancy facade, it serves delicious and satisfying meal at very low prices.
4. BBQ Delight
Price for Two:
THB 300
Address:
Maha Set Road, Bangkok 10500, Thailand
Phone Number:
+66 2 631 7526
Hours: 
11:30 AM - 12:30 AM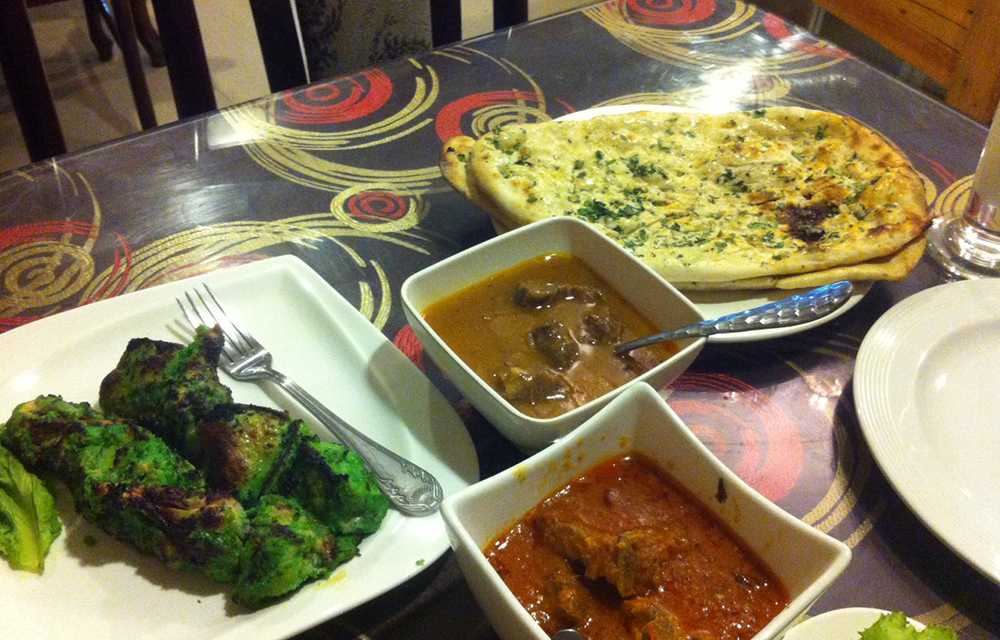 BBQ Delight is a cheap Indian restaurant in Bangkok where you can eat a hearty meal without having to burning a hole in your pocket, offering great tandoori dishes. Chicken Tikka Masala with Butter Naan is just phenomenal. The vegetarian choices are limited, but paneer tikka is one of the best dishes served here. The ambience is not really very posh or fancy, but the place is comfortable and clean. For any tandoor cravings overseas, BBQ Delight is a highly recommended place to go.
5. Maya Restaurant
Price for Two:
THB 1500
Address:
1 Sukhumvit 22 | 29 F Holiday Inn Bangkok Sukhumvit, Bangkok 10110, Thailand
Phone Number:
+66 2 683 4888
Hours:

Monday - Saturday: 5:00 PM - 1:00 AM
Sunday: 11:30 AM - 3:00 PM, 5:00 PM - 1:00 AM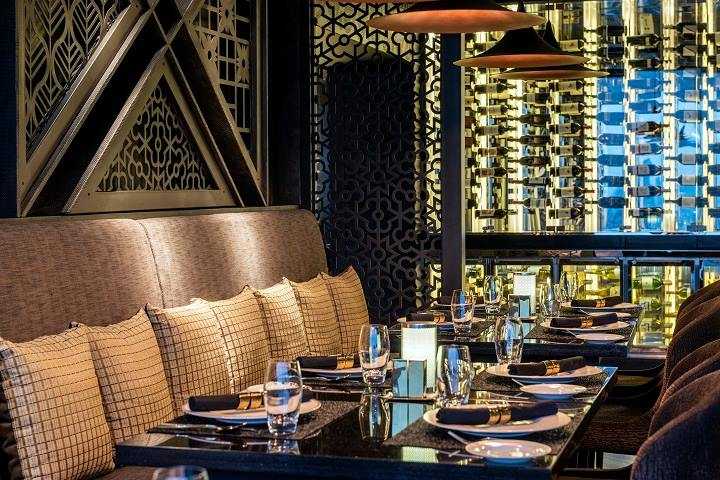 There is nothing more perfect than eating finger-licious Indian food against a beautiful background. A rooftop restaurant and a bar, Maya Restaurant is the it-destination, when we want to dine in a calm place after all the excitement of our day. Non-vegetarian choices are much more than vegetarian ones, and Tandoori Chooza is definitely a die-for type of dish. The staff is extremely polite and gentle. View from the 29th floor, where the restaurant is setup, is simply stunning.
6. Yellow Rice
Price for Two:
THB 500
Address:
36/4, Convent Road | Silom, Bangkok 10500, Thailand
Phone Number:
+66 89 767 2780
Hours:
8:00 AM - 8:00 PM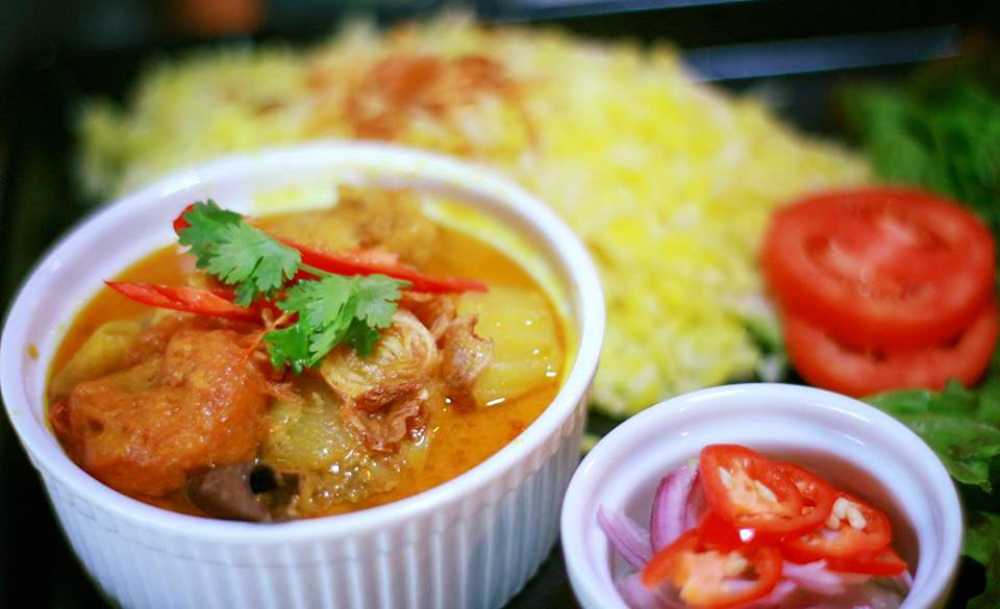 When craving for Indian styled rice and chutney, Yellow Rice Restaurant is where you should go. Along with Indian cuisine, Malaysian, Indonesian and Thai dishes are also served. Samosas are really tasty and served with 2 different chutneys. The staff is friendly and services are really nice. Though it is not a very classy restaurant, it is hygienic and air-conditioned.
7. Gaggan Restaurant
Price for Two:
THB 4000
Address:
68/1 Soi Langsuan, Ploenchit Road, Lumpini, Bangkok
Phone Number:
+66 (0)2 652 1700
Hours:
 6:00 PM - 11:00 PM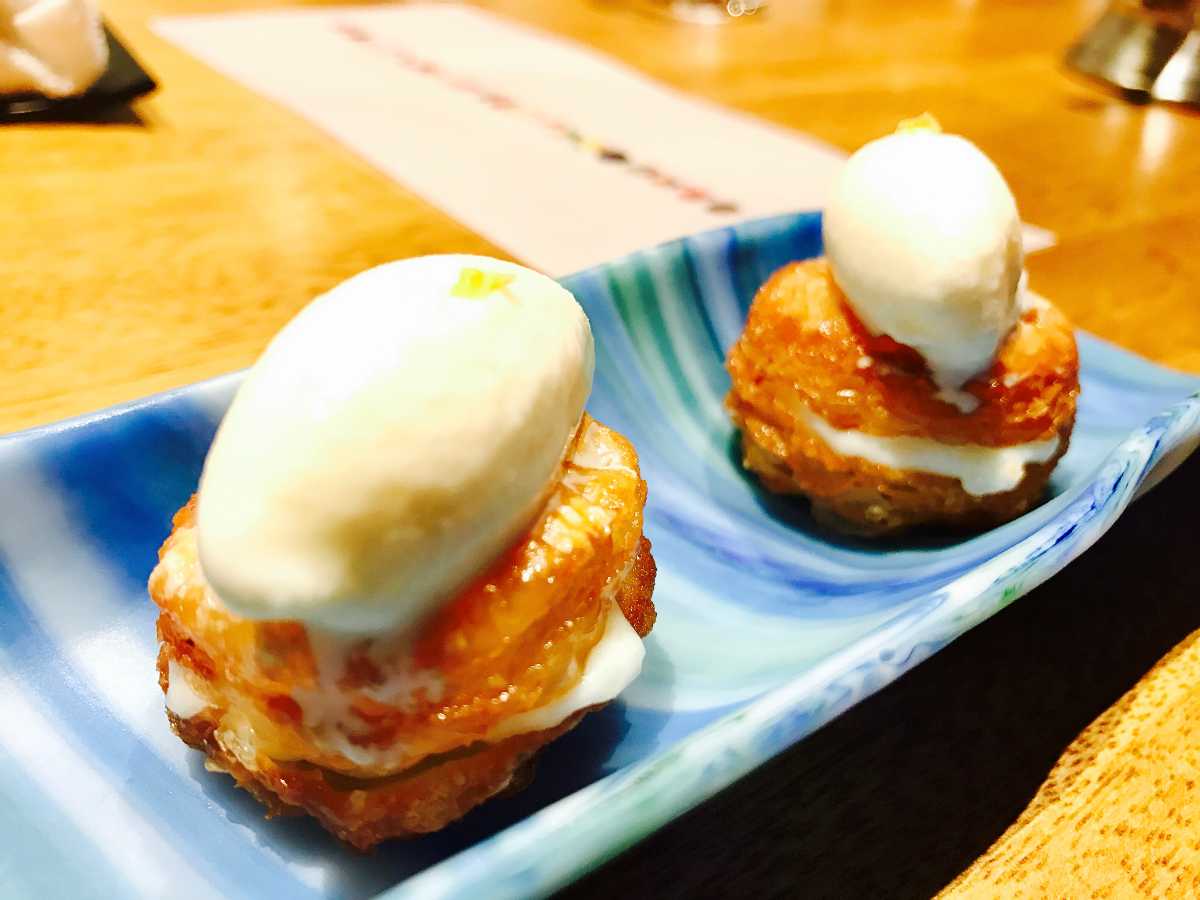 One of the best Indian restaurants in Bangkok and in the entire Asian continent, Gaggan Restaurant takes the greatness of Indian cuisine to a next level. The soothing ambience, exemplary service, gentle staff and on the top of it all, amazing food comprise this restaurant. There are a variety of Indian dishes for you to choose from. The 25-course meal, which is served at dinner, is a speciality.
8. Masala Art
Price for Two:
THB 2000
Address:
2nd Floor, Eight Thonglor Building, Thonglor Soi - 8 | Sukhumvit - 55, Klongton Nua, Wattana, Bangkok 10110, Thailand
Phone Number:
+66 2 713 8357
Hours:
11:00 AM - 11:00 PM
Having a really nice echo and warmth like home, Masala Art in Bangkok is a happening restaurant, serving its customers the best of Indian cuisine. The sober and elegant setting of the restaurant is very welcoming. Tomato Shorba, Chicken Tikka and Fish Goan Curry are just fingerlicking good. The staff is very warm and polite.
9. Annapurna
Price for Two:
THB 350
Address:
50-48/6, Pan Road | Silom, Bang Rak, Bangkok 10500, Thailand
Phone Number:
+66 2 365 2211
Hours:
10:00 AM - 11:00 PM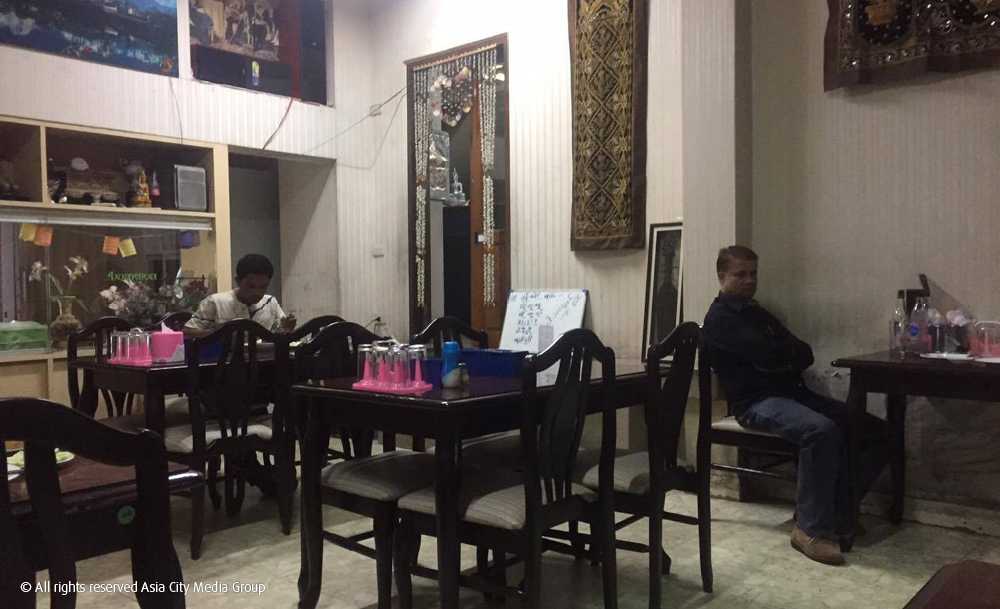 Giving you a feel of
India
in Thailand with its hospitality and taste, the Annapurna is a vegetarian friendly South Indian Restaurant in Bangkok. A small and clean setting, the restaurant is not posh, but good enough to have a satisfying breakfast. The service is a little slow, but food is worth the wait. Rasmalaai is really delicious, and so is butter chicken.
Indian food is popular all over the world for its flavourful taste, and Thailand is clearly no exception to the charm of Indian cuisine. So if you're looking for a plethora of spices for your taste buds or feeling homesick as an Indian, head on over to some of these amazing Indian restaurants in Bangkok!