Language has often been called the bedrock of civilisation, and in
Thailand
especially, the significance of language is paramount. To give an example, the full ceremonial name of
Bangkok
is
Krungthepmahanakhon Amonrattanakosin Mahintharayutthaya Mahadilokphop Noppharatratchathaniburirom Udomratchaniwetmahasathan Amonphimanawatansathit Sakkathattiyawitsanukamprasit
. This rather lengthy name translates to "City of angels, a great city of immortals, the magnificent city of the nine gems, the seat of the king, city of royal palaces, home of gods incarnate, erected by Vishvakarman at Indra's behest".
This name is incidentally listed in the Guinness Book of World Records as the world's longest place name with a mind-boggling 168 letters to it.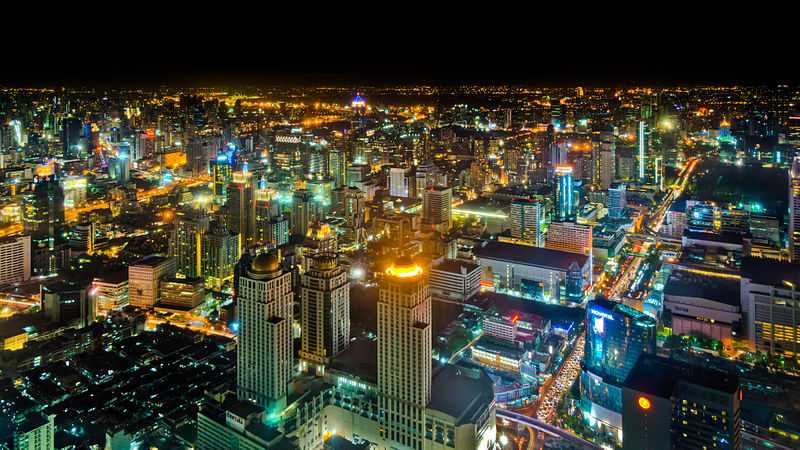 In such a place then, once can expect great richness of language, and Bangkok does not disappoint. While a large part of the local population speaks Thai, which is the official language, the influx of tourists and foreign visitors has resulted in there being many English speakers. Many of the locals too now use broken English or a mixture of the two languages. Other languages frequently heard on the streets of Bangkok are Chinese and Teochew, Lao, Burmese,
Japan
ese, Vietnamese, Malay, Hindi, Punjabi, Tamil and several variations and dialects of these. You might even hear a smattering of German or French on the streets of Bangkok.
In the list below, we've put down the most commonly used languages so that you know just what to expect during your trip to Bangkok.
1. English
An increasing part of the Bangkok population can speak English. This is in part because of the constant influx of travellers coming to the city and partly in keeping with modern language trends.
While shopping in Bangkok, you will find most of the vendors speaking at least broken English. Some know only a few words, while others are fluent with the details of their wares. Within this bustling city, knowing only English should not pose any problem for you. Most restaurants and stores have signs and other information written in both English and Thai, sometimes with pictorial depictions that you can point to. In other cases, you might have to engage in gesturing and pointing to make someone understand, or rarely, catch hold of a passerby who can help overcome the language barrier.

Be wary however of guidance and instructions received from such English speakers. It can even happen that while someone might be nodding smiling and saying "yes", they have no real idea what you've just said in English.
English names have in recent times gained enormous popularity and many new parents in Thailand consider using English names as being a symbol of their modernity and "trendy-ness".
With the English language gaining increasing popularity globally, today many centres and schools and colleges teach it, both in and around Bangkok.
2. Thai
Thai is the only official and national language of Thailand as well as being the first language of the Thai people. With over 20 million native speakers globally, it is also the predominant language spoken in Bangkok. While many have now picked up English at least to a degree, knowing Thai in Bangkok can be a huge help.
The Thai language borrows from
Pali
, Sanskrit,
Mon
and Old Khmer. Additionally, different parts of the country use different dialects of the language. In Bangkok, you will come across Central Thai or Siamese predominantly but might even hear other variations. On the Thonburi side of Bangkok, you will come across the Thonburi dialect which is otherwise known as the Bangkok dialect.
Other languages from the same tree such as Lao share linguistic similarities with Thai and speakers of the two can effectively communicate. Incidentally, Lao to makes an appearance on our list later on as a language that can be heard in Bangkok.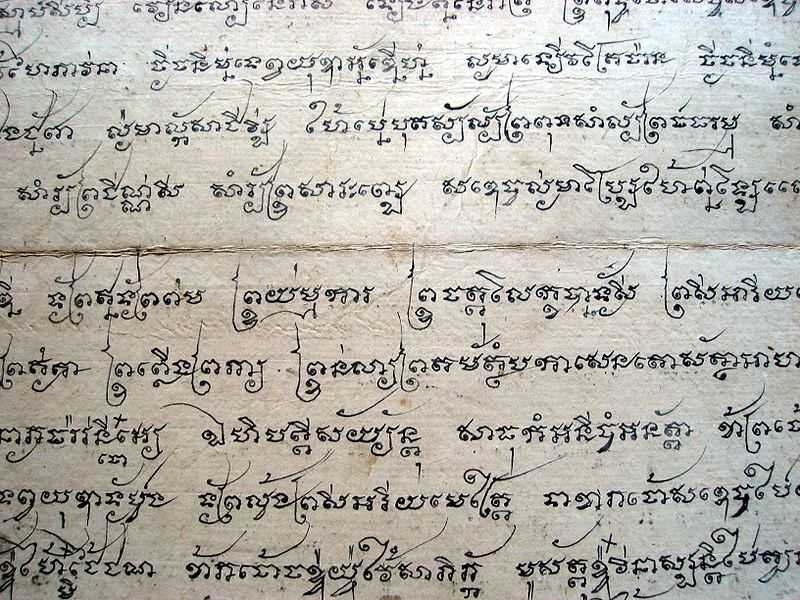 Some essential words and phrases in Thai:
sa wat dee: hello
kor tot: excuse me
chai: yes
mai chai: no
kawp koon: thank you
a nee tao rai: how much is this for?
hiu: (I'm) hungry
yut: stop
bai: go
mai khao jai: I don't understand
3. Chinese and Teochew
The largest overseas Chinese community in the world is present in Thailand and estimates put their number at around 9 million people. The Chinese and Thai communities have many historical ties, and this is one of the oldest and best-integrated communities there are. A large part of this Chinese population lives in Bangkok and can trace their ancestry to the eastern Guangdong Province while some others can trace their origins to the Hakka and Hainanese immigrants.
A significant number of these immigrants can trace their roots to the Chaoshan region of eastern Guangdong province, which is the home of the Teochew people, and thus, the Teochew dialect is prominent in Bangkok. This dialect incidentally has been the language used in Bangkok's influential Chinese merchants' circles since the 18th century, when the city was founded.
Alongside, several other native varieties of Chinese can be heard in the city. Over the years, increasing assimilation of the Chinese into the mainstream Thai community has led to a decline in the use of these languages. Many have taken to the local language, and nearly all ethnic Chinese in Bangkok speak Thai now.
The two languages have also become inter-woven, and you can see several signs of Chinese influence on the Thai language. In the names of dishes and foodstuff, in basic numbers and terms about gambling especially, several Chinese words have made their way into the Thai language.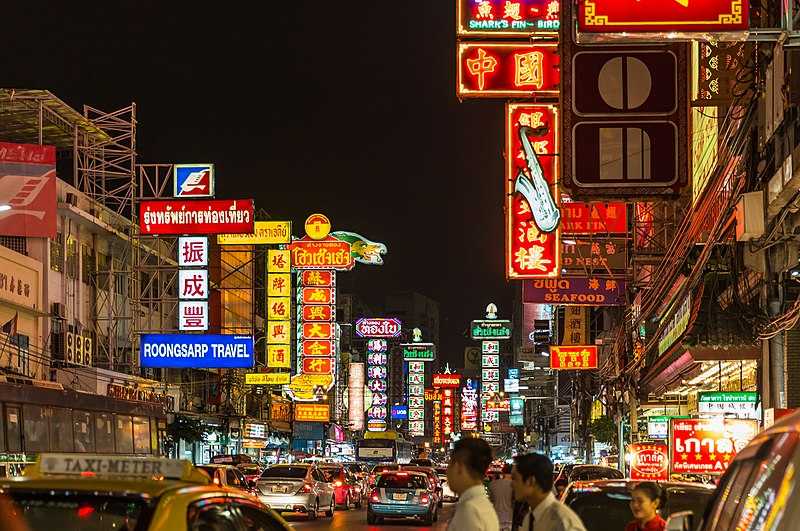 A 2000 census saw 2,31,350 individuals in Thailand identified as speakers of a variant of Chinese (Teochew, Hokkien, Hainanese, Cantonese, or Hakka).
The city of Bangkok today features a significantly sized Chinese population. Many of the people stay in the Samphanthawong District which constitutes the city's "
China
town". If you venture out onto Yaowarat Road and Charoen Krung Road, you will see brightly lit bilingual signs in Chinese and Thai advertising different businesses.
Chinese language schools dot the major cities of Thailand and Bangkok is no exception. Increasing development and business opportunities in China has made it a lucrative place and residents, both Chinese and Thai, view learning Mandarin as an asset that will aid their professional lives. Additionally, Thai Chinese families are sending their children to learn Chinese in an attempt to remain connected to their ancestry and culture.
4. Tinglish
Funny as it sounds, Tinglish, also known as Thaiglish, Thenglish, Thailish or Thainglish, is the amalgamation of Thai and English. This is quickly becoming one of the most popular languages in Bangkok with people mixing the two languages in increasingly creative ways. Tinglish has even become widely used on official signs in Thailand.
Tinglish is colloquial, without any strict rules of grammar or sentence structuring to follow. Unfortunately, this often leads Thai speakers of Tinglish to make garbled or incomprehensible sentences. A perfect example is an English translation in the image above. Not all words have a counterpart in another language, and this can lead to very creative word selections. Additionally, some sounds in English do not exist in the Thai language. Thus, for example, "Mixed" becomes "mik".
Tinglish is fundamentally broken or disjointed English, at times with an occasional Thai word thrown in. While it is beneficial for tourists to communicate, words are often used in the wrong order or without understanding the meaning. You, therefore, have to be wary about the accuracy of what is being said.
It is however commendable how the local populace has made an effort to learn a foreign language.
5. Lao

The official language of
Laos
, it is also spoken in parts of Thailand. These speakers are a mix of immigrants and Thai residents who live in the northeastern part of the country, both of whom can be heard in Bangkok.
Spoken Lao is similar to the Thai language and speakers of the two languages can easily communicate with each other. The script of Lao is known as the Lao script or Akson Lao.
6. Burmese
The Burmese make up Thailand's largest migrant population with over 14,00,000 residents in the country. These people fall into three categories, namely, migrants working in the business or professional sectors, labourers working in low-skilled professions, and refugees fleeing conflict.
Samut Sakhon Province, which is part of the Bangkok Metropolitan Region, is home to Thailand's largest Burmese migrant community, with over 2,00,000 Burmese residents. On the streets of the main city of Bangkok to you might hear people speaking in Burmese.
7. Japanese
Bangkok has the fourth-largest Japanese expatriate population of any city in the world outside Japan. The city houses two-thirds of all registered Japanese residents in Thailand. According to records, over 52,000 Japanese people live in Bangkok.
The threads that bind Japan to Thailand are rooted in history and exist to date. Today, there are several schools in the city which cater to the Japanese population and keep their language alive.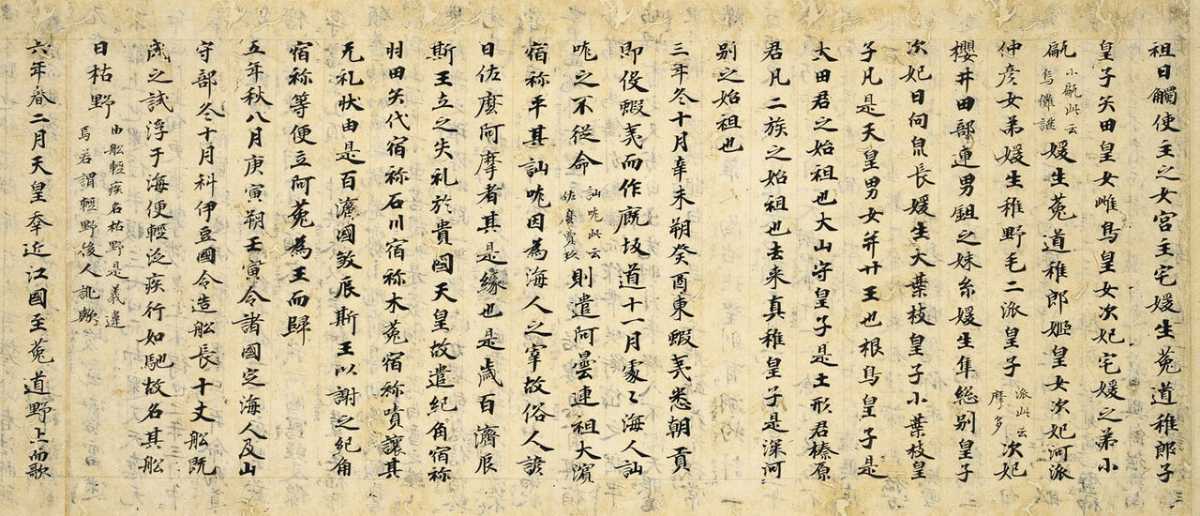 It must be mentioned, however, that while you're still likely to hear Japanese on the streets of Bangkok, especially in the areas around Sukhumvit Road and Phrompong, the popularity of the language amongst locals has declined over the years.
The number of Japanese expats is gradually declining and locals today often drift towards Chinese when they want to learn an additional language owing to increasing development and lucrative opportunities in China.
8. Malay
Thailand hosts the third largest ethnic Malay population in the world, and a sizeable part of this community is situated in Bangkok. Thus one of the languages that you might come across the city is Malay.
The Malay community uses a distinct dialect known as Pattani Malay in several parts of Thailand. Those living in Bangkok have adopted a local variation known as Bangkok Malay, Bangkok Melayu or Nayu. This evolved as the community mixed with the locals in Bangkok and today; it has become a distinct type of Malay with variations even within it.
Estimates put the number of Nayu speakers at over 5,000.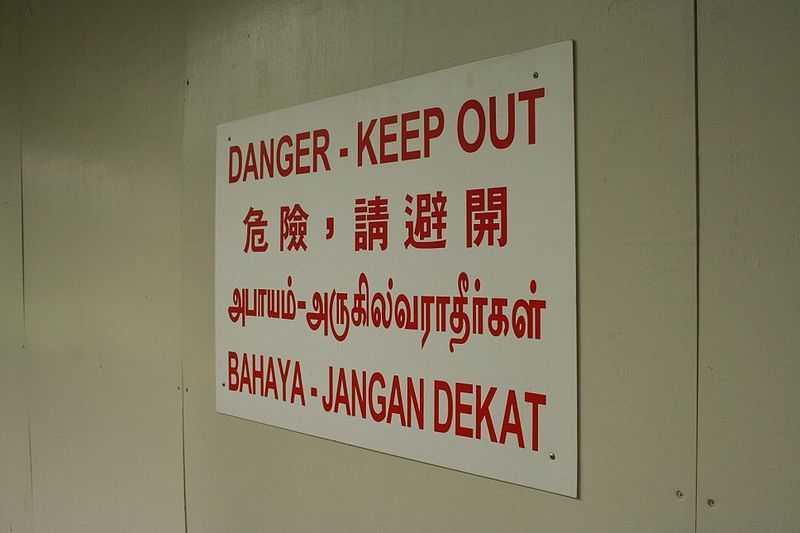 Although scattered throughout the city, speakers of Bangkok Malay are found in more significant numbers in the Malay enclaves in Thon Buri, Thung Khru, Phra Pradaeng, Bang Kho Laem, Phra Khanong, Khlong Saen Saep, Min Buri, Nong Chok, Bang Nam Priao, Chachoengsao, Thon Buri and Pom Prap Sattru Phai.
Many others have become fully integrated into the local community and use the Thai language or a derivative of it to communicate. Thus the traditional forms of this language are steadily losing ground amongst the younger generation.
9. Hindi and Tamil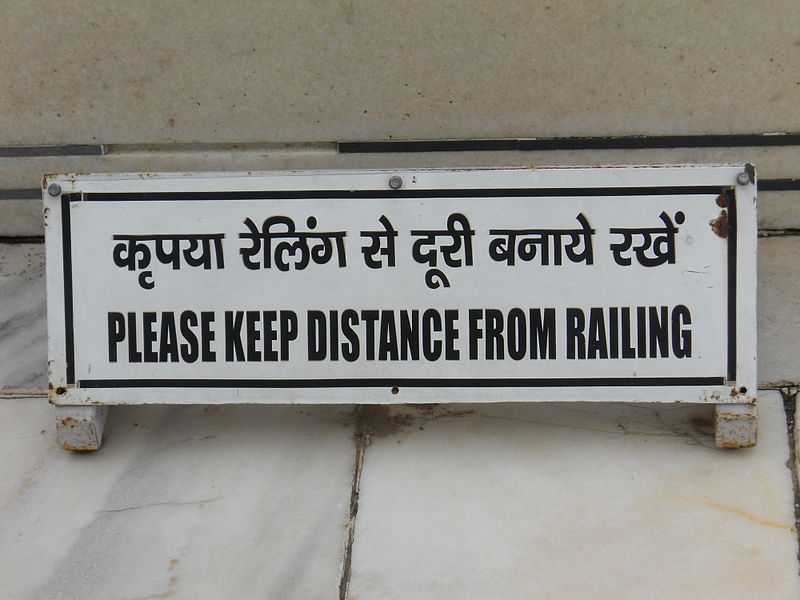 A small part of the population of Thailand speaks Indian languages such as Hindi and Tamil. These individuals are predominantly found clustered in the major cities, including Bangkok. Though relatively less in number, you might find Hindi, Tamil or even Punjabi speakers on the streets of Bangkok.
Have you been to Bangkok?
Leave us a comment below and let us know what languages you came across.
And if you have an anecdote about your personal experiences with the different languages of Bangkok do share it with us.